The best online wedding invitations can be found with one vendor. In my wedding blog, I'm sharing who that vendor is and everything they offer to brides! This is a really big deal…know why?
Because, for years as a wedding planner, I have been so anti-online wedding invitations. There are probably former brides of mine reading this blog getting out their phones right now to text me with a little "Danielle….WTF?" I've always seen online wedding invitations as completely inappropriate. Weddings are formal and online invitations are…not.
Here's the thing though with being a wedding planner: I don't have to like what my clients want for their weddings. Yes, it's my job to give pros and cons, but it's also my job to have the best vendors for every category. With more and more of my couples asking about online wedding invitations, I had no choice but to find the best to recommend…and I'm sharing who that is right now!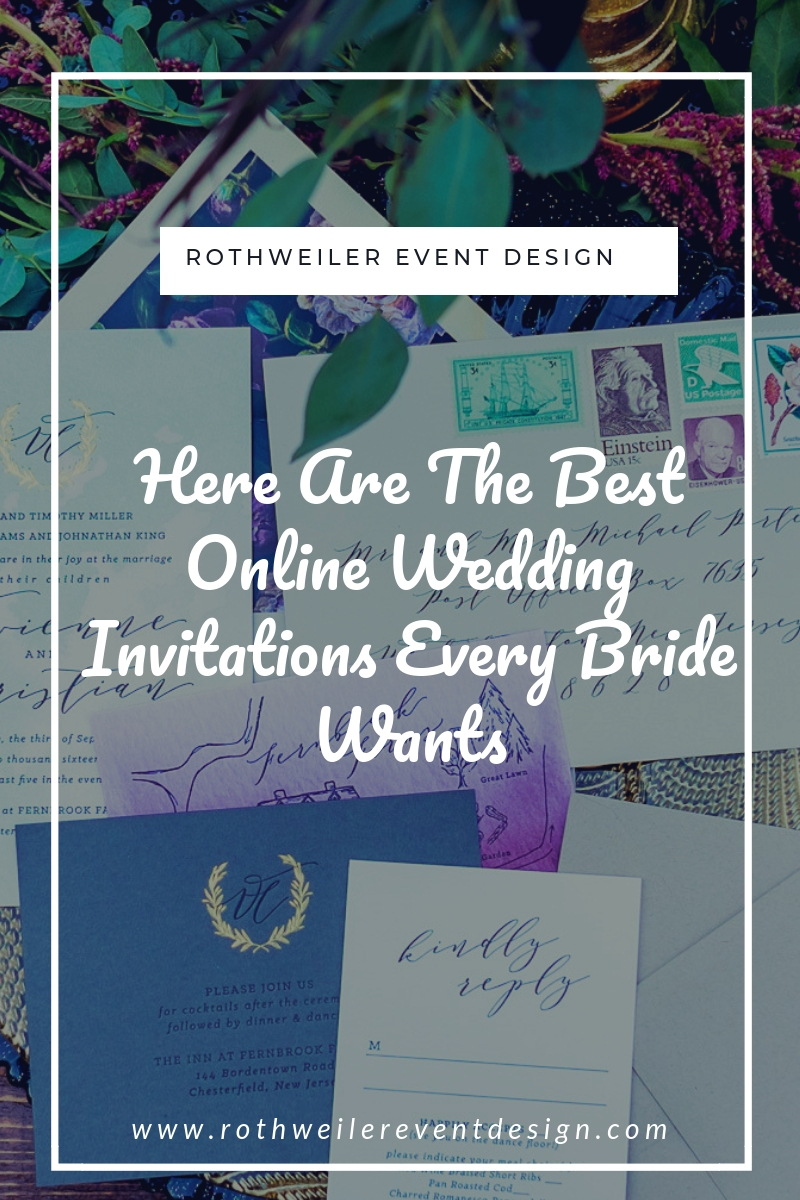 *Please note that most of the links of this page are affiliate links. This means if you click on a link and purchase, you will receive the same price, but I will receive a referral fee. This helps keep my blog free and allows me to share wedding planning tips with you. Thanks for your support!*
The Best Online Wedding Invitations
Online wedding invitations aren't a new thing because online invitations have been around forever. I'm not talking about sending some social media invitation though. We've seen online invitations for everything from family social events to fashion shows we want to attend. You RSVP online, you get your confirmation online, and no one exchanges any paper. It all seems kind of casual, which is the main reason I was always so ughhhhhhhh don't ask me when it came to online wedding invitations.
Then I started looking at the online invitations I had been responding to in the past. Some of these parties had costs associated with them and those costs were never what I'd classify as "cheap". Either the event was free or it was expensive. Now, while there is no cover charge to RSVP to a wedding, it's not exactly free to attend.
If organizations are charging me $100 and up to attend their black tie event and they can send an e-vite, why did I think online wedding invitations were unacceptable? I never once thought less of any organization that sent me an e-vite (or if I did, it wasn't because of the e-vite but that's a different matter altogether…). Are there other cons to online invitations? Of course. But, if formality is your main or only concern, then it's time to start talking about this option.
The conversation starts and ends with Greenvelope. I've done the homework, and Greenvelope has the best online wedding invitations you'll ever find.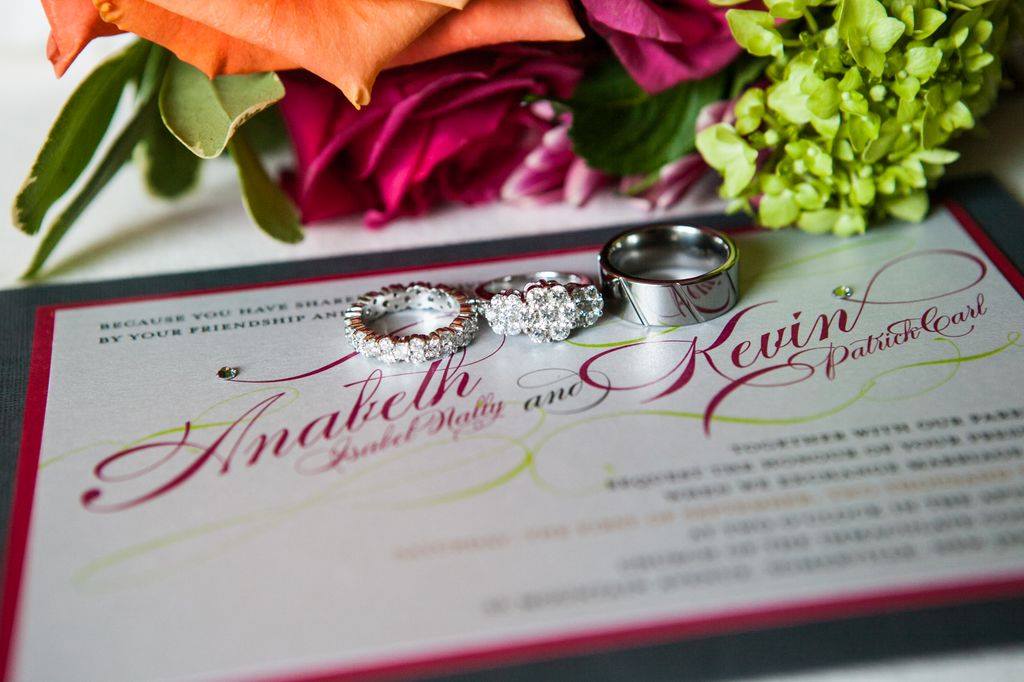 Designing Online
I don't know where I got to the conclusion that online wedding invitations would have a limited amount of designs. I mean, it's the internet…there are no limitations. I guess because I never recognized the popularity of online wedding invitations, I just thought there wouldn't be a lot to choose from. The whole supply and demand thing, right?
Greenvelope offers over 400 designs for wedding invitations. Not unlike other online platforms for printed invitations, there is a full filter system to help narrow down what you want. You can select options including style, color, shape and designers. The designer list is really long and includes names like Colin Cowie, Carly Reed Designs and Tracey Atkinson.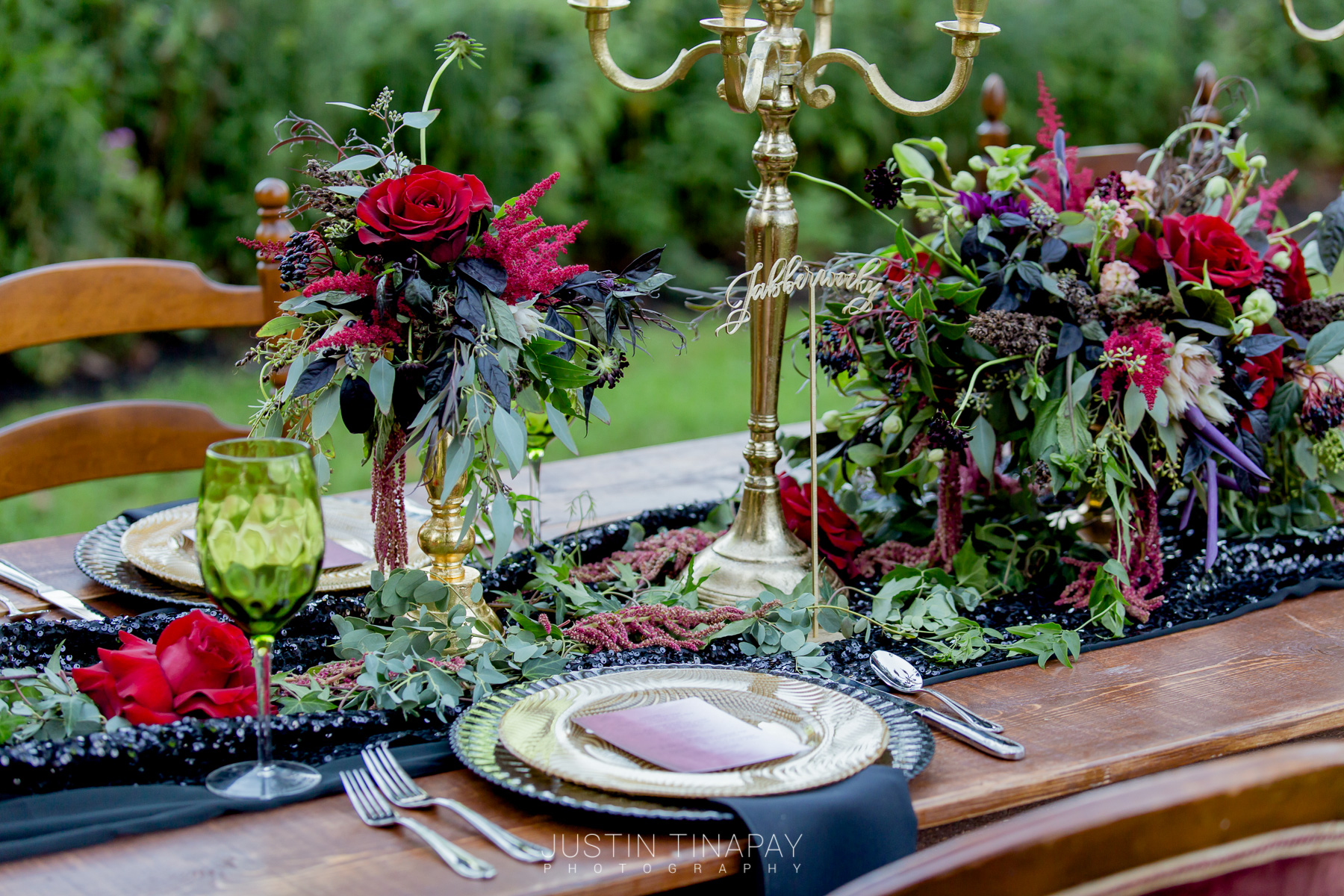 Let's back up though and talk about the couples that have asked me about online wedding invitations. A large percentage of them worked in the tech industry or had a career in design. Working with a custom wedding stationery designer was never going to fly because none of them were going to spend that kind of money on something they did for a living. At the same time, even over 400 designs would be limiting to them. Between the cost of stationery, the desire to put everything online, and the mindset that they could design everything themselves, the recommendation of Greenvelope was a no-brainer.
Related: How to Make Your Wedding Invitations Easy
My favorite feature of Greenvelope is that you can create your own custom design. From the font, to the border…the whole invitation suite can be designed by you. This is huge for my tech and designer couples that either do this for a living or want full creative control. The fact that it's online only is even better because what you design on the website is what your guests will then see. No worries about anything printing outside the margins or not looking the same in person. It's basically a win-win-win-win….etc.
Best of Both Worlds
OK, so let's say you're not a designer and you just want to make a selection and keep everything online. Not a problem. I mentioned there are over 400 different designs to choose from and how impressive the designer list is. Now let's talk about the rest of the amazing features that Greenvelope offers.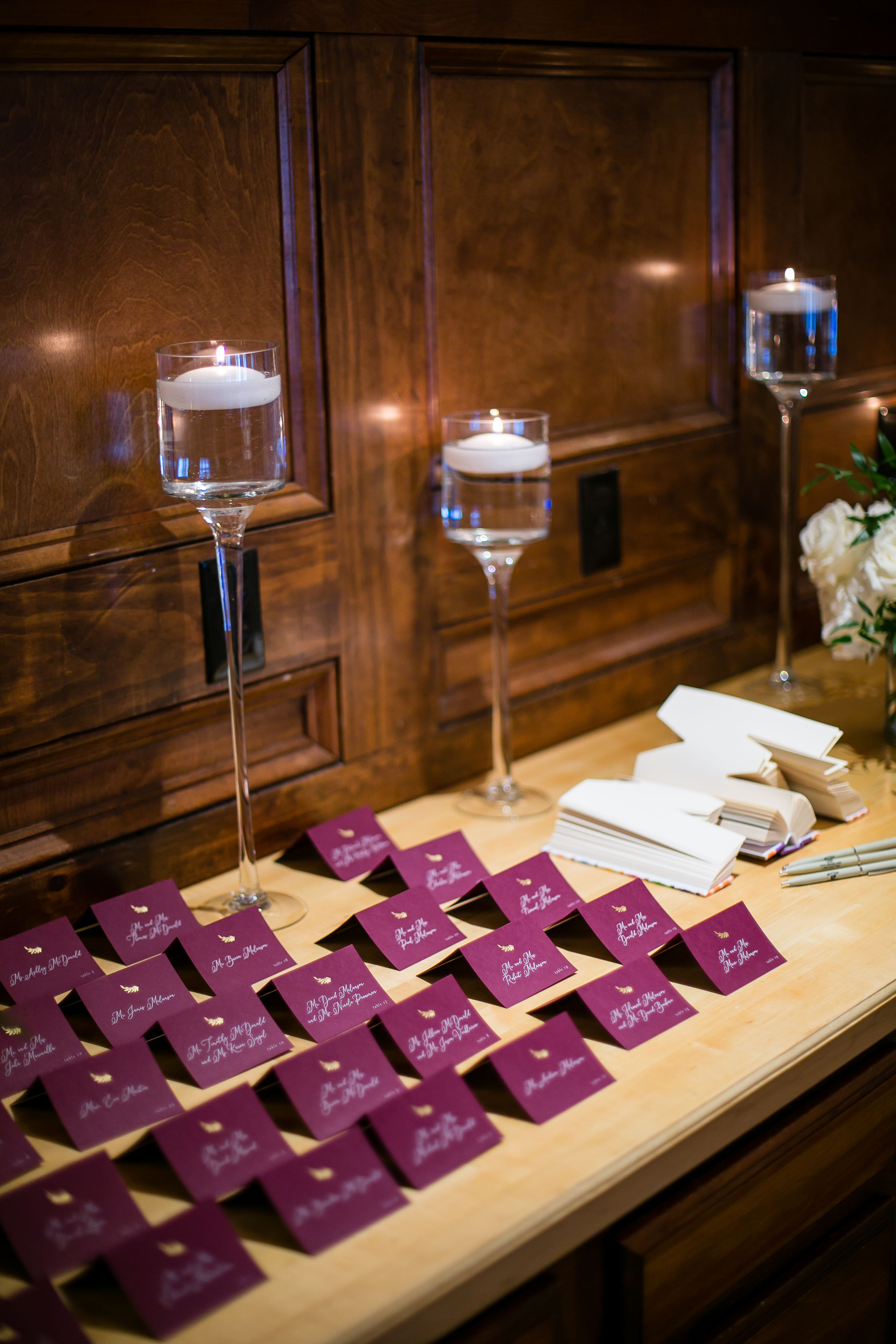 Starting with making your selection, there are designer suites to choose from. These suites come with the basics a printed invitation would have, including RSVP and envelope enclosures. Even though you're choosing to go the online wedding invitation route, that doesn't mean you are stuck with a one-pager. You can send a full picture of a full invitation suite while still going green for your wedding. Every invite comes complete with a personalized digital envelope, envelope liner, and stamp.
When you select your invitation, along with all of those designs, Greenvelope has two sided cards available and matching components if you don't go for any of the wedding invitation suites. If you're not a designer, but are stuck on a choice because you need blue instead of pink, then you can use their color change feature.
Benefits of Online Wedding Invites
A lot of couples I talk to about online wedding invitations, are more or less interested in saving either cost or the environment. No one is really thinking about the other benefits of online wedding invitations. In fact, I never even considered other benefits when I completely dismissed the idea.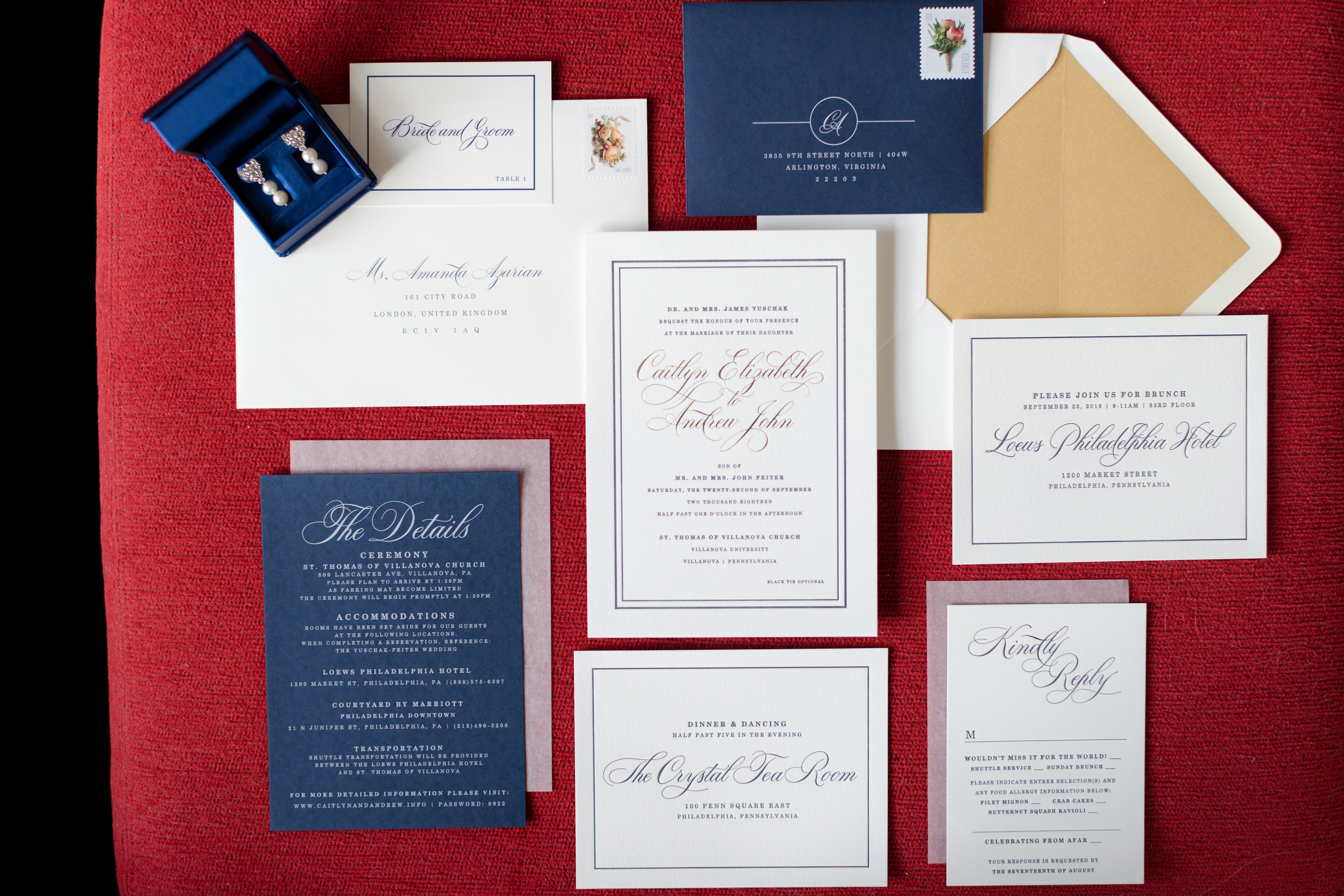 When you set yourself up with Greenvelope, you're importing your guest list. Frequently, my couples will have separate lists for things like a bridal shower or rehearsal dinner. Even though your guest list is all in one place with Greenvelope, you can personalize it so that the right people get the correct invitations. No awkward moments anymore when certain people aren't invited to all of the parties and feel the need to talk to your mom about it in the hopes that it gets back to you…
Related: Easy Ways to Make Your Fall Wedding Invitations Special
Got questions for your guests? Do they have to select their menu order in advance or decide about using a shuttle service? There is a survey option that you can send with your online wedding invitations. Ask whatever you need and get the answers from your guests with their RSVP notice.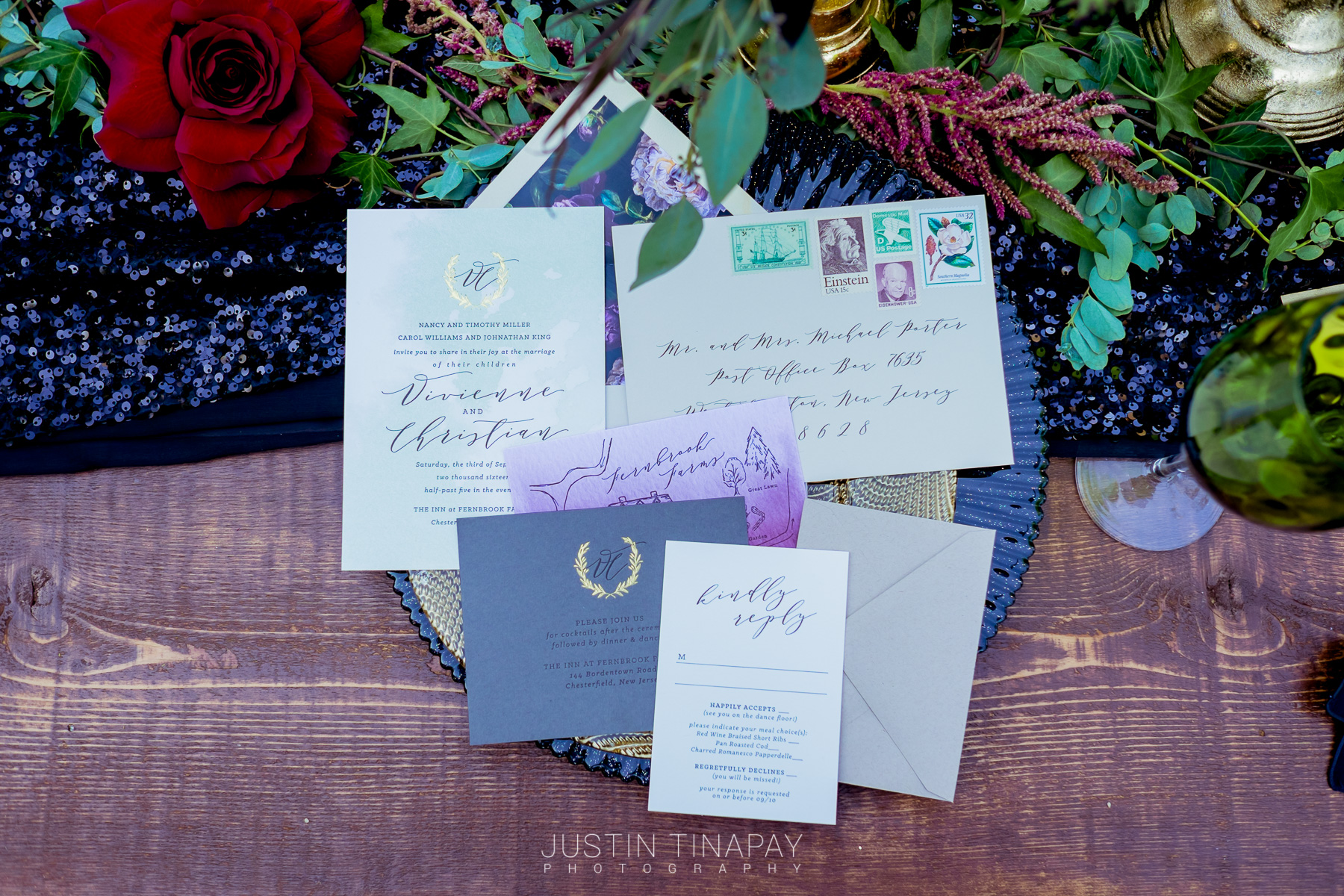 Speaking of RSVPs, Greenvelope allows you to message guests directly; a perfect option for those that don't RSVP on time…You can also track your RSVPs and get notifications when anyone responds to your invitations. Don't like confrontation and want to avoid reaching out to those people that you know aren't going to RSVP on time? Greenvelope gives you the option to set up auto-reminders to guests that haven't responded to anything from survey questions to whether or not they'll be attending your wedding.
Your Best Option?
Greenvelope is a great option for those in the tech or design industry. I mentioned earlier how some couples want to look into online wedding invitations to save money. Well, pricing is amazing, and only $124 for up to 150 people. PS, 150 people means you're inviting 300 people with a guest…so, odds are, you're not spending more than this. For more information and to get started, visit Greenvelope right here!
What do you think about online wedding invitations? Would you consider using them for your wedding day? Share your experience and thoughts in the comments below to get the conversation started with other couples!