Lauren and Chad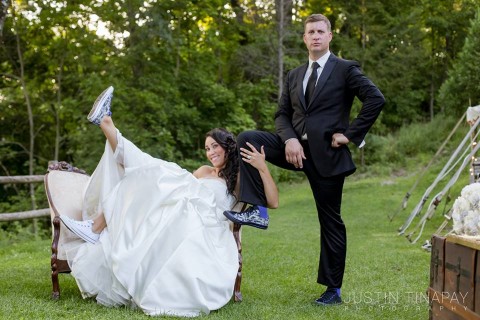 I wish I could express in words the appreciation we feel for Danielle. It feels like Danielle has become family over the past 9 months. From day 1, Danielle has been nothing short of AMAZING. She turned our wedding day into a dream come true and for that we will forever be grateful. Compliments are still rolling in from our family and friends and I am sure they won't be stopping anytime soon. We met Danielle in early December, 9 months prior to our wedding and from that point she has never left our sides (figuratively of course). Communication was constant and always reassuring. She instantly found venues that we loved and had me in dress stores a month later, right after the holidays. The organization with which she handles her events is a fellow perfectionist's dream! Although we knew she was planning other weddings, as well as attending all of them, we always felt like we were important and she had us in mind. My compliments don't stop there…Danielle had all of her best vendors lined up for us immediately. We met each one and knew they were going to be our vendors and we were not disappointed in a single one of them. I pride myself on being a very strong person, just like Danielle, but the fact that we both cried together on our wedding day speaks to how connected we became during the planning process. Everything that Danielle calls herself is true "An event planner is a mother, sister, friend, drill sergeant and psychologist." If you are even considering hiring an event planner, make it Danielle and her team, you will not regret your choice in this fabulous person!
Jeannette and Jeff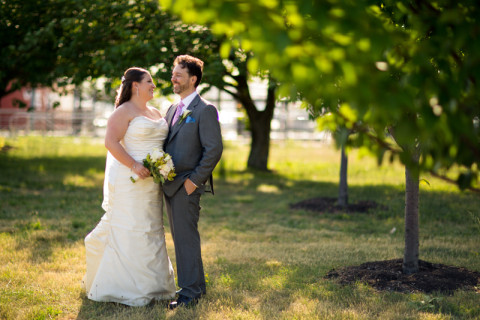 The minute I met with Danielle Rothweiler I knew it was going to be the perfect match. She came highly recommended from our venue. Danielle is very knowledgeable, talented, upfront, honest and very easy to work with. Since I began planning with her a year ago, she has been amazing. She made the wedding planning process extremely easy. I did not have to worry about anything. The day of the wedding her timeline was spot-on. It was the most amazing day and I owe it all to her and her team.
Steve and Cheryl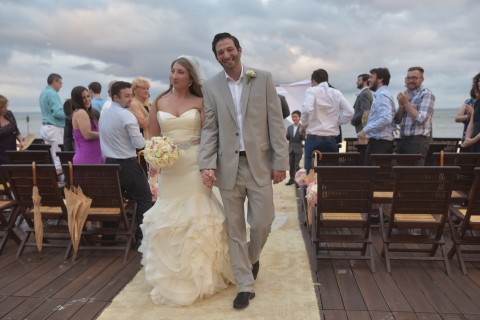 Best Wedding Planner!! We highly recommended Rothweiler Event Design!! Choosing to work with Danielle was the single most important decision we made for our wedding. Of the (seemingly) twenty eight thousand, nine hundred and sixty two options to sort through when making our perfect day we are happy we hired Danielle to make our dream possible and keep us sane all the way through. Her meticulous attention to detail allowed us to focus on choosing what we truly wanted at every turn. When we didn't know what to do next, she kept us on track from step to step so the process flowed without "to-dos" piling up. She was the only person that had no other motive than to give us every detail possible AND knew when/how to delicately readjust our expectations if an idea we saw on TLC, in a magazine, or at our cousin's wedding might not be as perfect as we thought it was. She was the glue for our day- so we could actually have fun before, during, and after the wedding. We felt like all the stress was cut in half and all the excitement was doubled. She helped us choose custom invites, find the perfect dress, plan a complex destination wedding in Mexico- coordinated through language barriers with vendors abroad, and kept a steady stream of gentle reminders and emailing hundreds of pictures of flowers and tables capes so we didn't have to spend our nights sitting on separate ends of the couch googling through thousands of options. I'm 100% sure that Danielle helped us actually enjoy our engagement! You only get this time once…. enjoy it too, definitely go with R.E.D.
Darren and Julie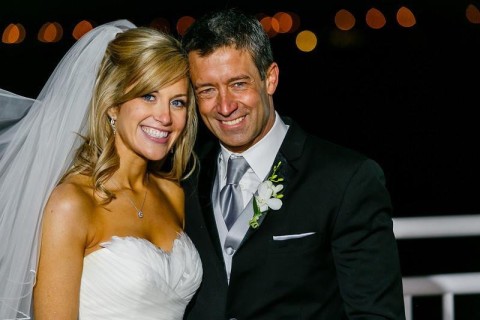 Unless you plan weddings for a living, and I imagine even then still having issues pop up, planning a wedding is not for the faint of heart. It's like MTV's Diary show- You think you know, but you have no idea. There is so much that goes into it, from appointments with all of the different vendors-because as pulled together as all of those wedding shows and articles appear, it wasn't one company that just brought everything in that room to be set up, supplied, and that picked out every color choice, dj, food, flower etc., to your dress, hair, makeup-the list goes on. This stuff takes time and energy and can take you one of two ways- you go nuts, or you hire Danielle. Danielle knows the best of the best- that doesn't mean the best for one bride is the best for the other, so she will listen to you and guide you to the best choices for you, where she has already done the work of weeding out the options/vendors that will waste your time/stress you out, to give you the best to choose from. She will keep you on time and on budget and will always be available when you need her. I was a very stubborn bride, and learned the hard way sometimes, to just let go and trust another person to take the reigns, and when I did, I was a much happier bride- wishing I had let go much earlier. Trust Danielle. She knows what she is doing and will be on your side through the whole process so that you can ENJOY yourself, your fiancé, and your life though the months leading up to this really important day. She is an investment and you cannot go wrong with her as your planner.
Kris and Wesley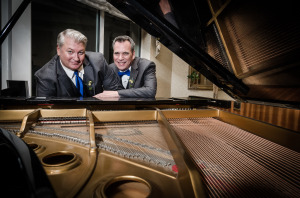 My Husband and I were lucky enough to win the first-ever NJ Same-Sex Wedding Giveaway organized by Rothweiler Event Design. It was the most amazing day and absolutely perfect thanks to Rothweiler Event Design From start to finish, Rothweiler Event Design was absolutely incredible. Not ever having worked with a wedding planner before, we had no idea what to expect. Danielle Rothweiler was so organized, prepared and thorough that she is obviously one of the best in her field, if not the best. Danielle kept everything and everyone on schedule and her attention to detail was spectacular (this coming from two gay men is quite the compliment)! She also kept us from going crazy or stressing out – kind of like our own personal therapist. God bless anyone who thinks they could ever do this on their own. The generous donation of her time and energy for the LGBT community and support of marriage equality is something we will never forgot. THANK YOU! THANK YOU! THANK YOU, Danielle!
Jennifer and Joel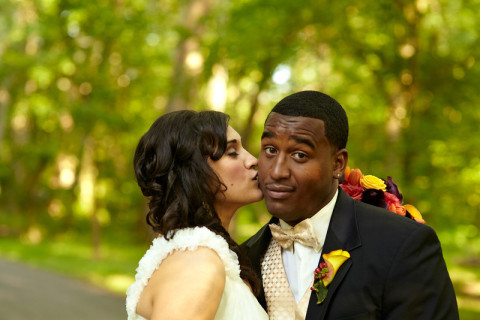 Danielle is amazing! Words cannot express the appreciation we feel for her helping us create the perfect wedding day. She was there for us from day one and took a few ideas and turned it into the most beautiful day of our lives. Her attention to detail, passion, determination, and dedication to her clients is unlike any other. Her execution is flawless and her resources never ending to get it done and get you what you want. With her by your side you will never worry and will be able to fully enjoy some of the best moments of your life. We highly recommend her services!! We cannot begin to thank you enough Danielle and you will forever be part of our family!!
Gene and Annie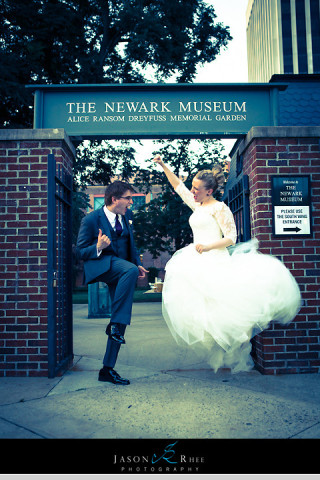 We hired Danielle Rothweiler for full wedding coordination services. I can enthusiastically recommend that you do the same. I have a perfect memory of my wedding, and that is possible because of Danielle. I had the luxury of focusing on the experience because, after 13 months of working together, I had full confidence putting her in charge of the process. Things I was doing at the wedding: beaming; dancing; drinking champagne; getting photographed; reuniting with friends and family; hugging people; and adoring my new husband. Things I was NOT doing at the wedding: – Telling people what to do when. Danielle made, distributed and executed the timeline.  1) Danielle referred us to people she had worked with before, whose work she had seen and could recommend personally. The photographer, the hair/makeup artist, the DJ, the string trio, the florist, the photo booth guys – all Danielle recommendations, all excellent. 2) There's something to be said for working with a reputable planner who can bring your vendors repeat business. There was peace of mind in knowing they would want to make a good impression on Danielle. – Herding cats for the processional. Danielle lined everyone up and sent them down the aisle. – Making sure the piano tuner found the piano, the photo booth got set up, the centerpieces were assembled. Danielle and her assistant handled it. One of the best examples of Danielle reaching into her bag of tricks and finding the perfect thing is her referral to the Westin Governor Morris, a beautiful hotel in a beautiful area with a great bar, an outdoor pool and complimentary round-trip wedding shuttle service. Competitive room block rates, too. Before hiring Danielle, we searched high and low for a decent hotel with even two of those features – never came close.  My mom and I would have driven each other insane if we'd been running things ourselves. Because Danielle earned her trust and mine, we knew we could take a breath and enjoy the day without worrying about the details. It was a game-changer, putting wedding logistics in the hands of someone who orchestrates events for a living. Those of us in the wedding were experiencing the day as sensory overload; Danielle was not. She had done this a million times. She knew what to do and made sure it got done. It got done beautifully.[/vc_column_text][/vc_column][/vc_row]