Adam and Renee
Black Tie Bash
Venue: The Ashford Estate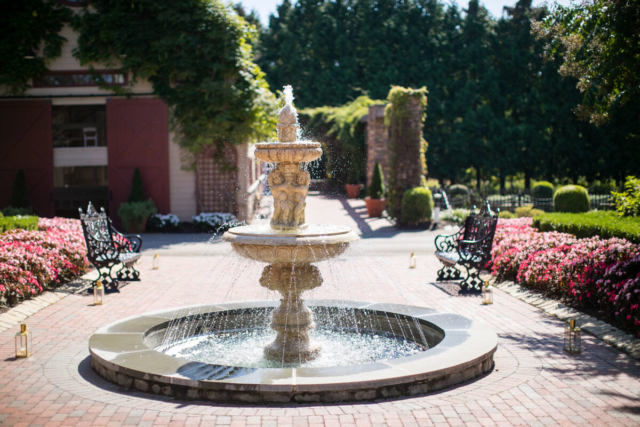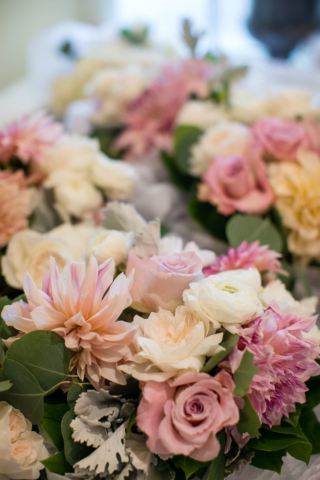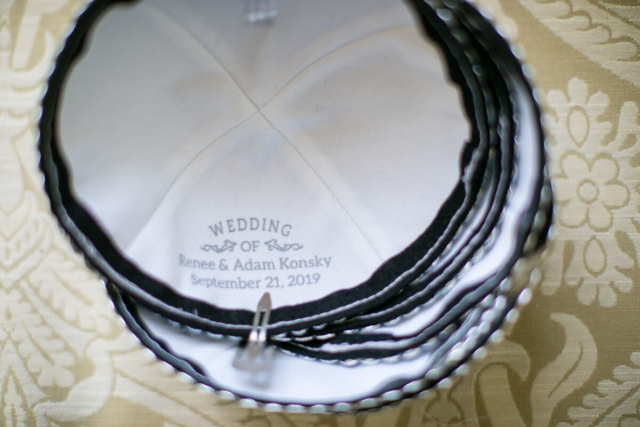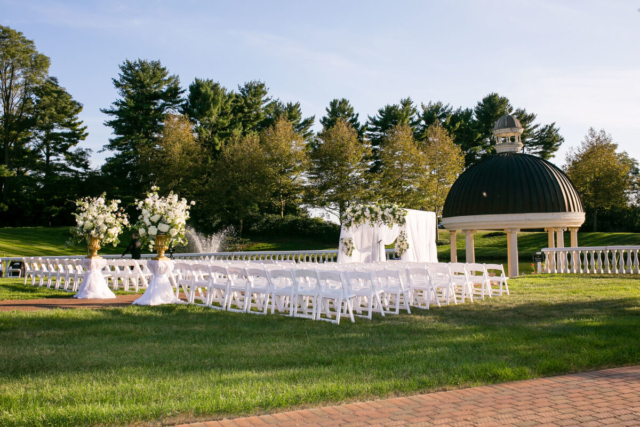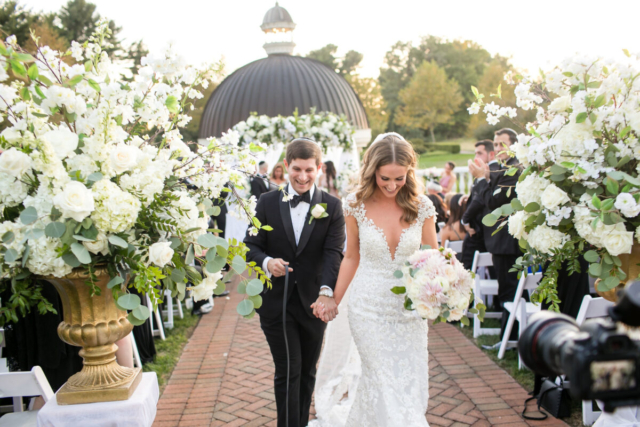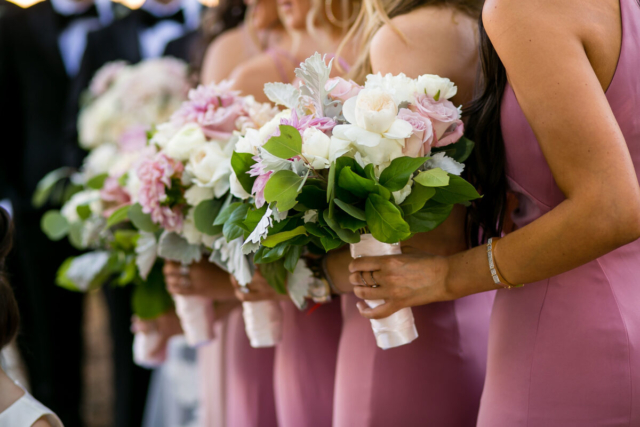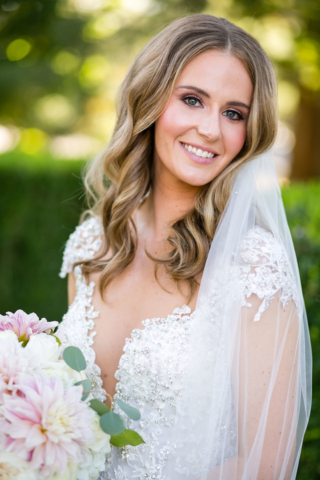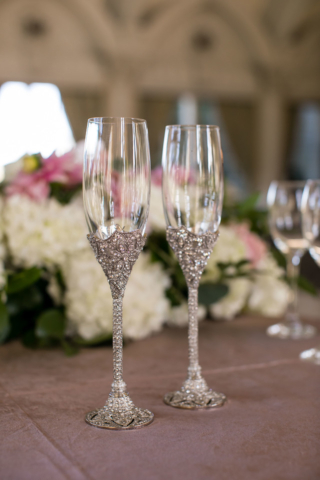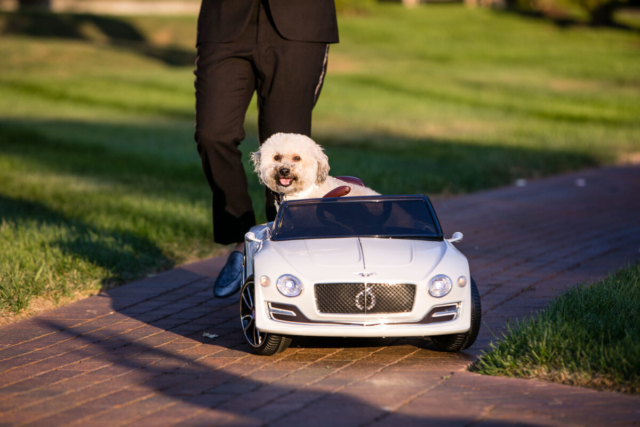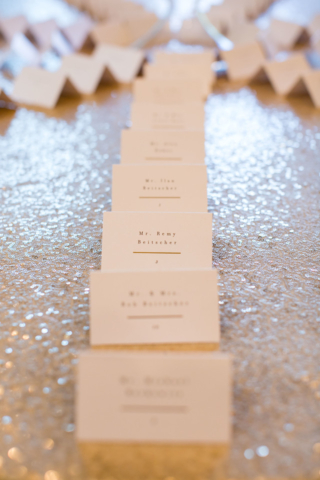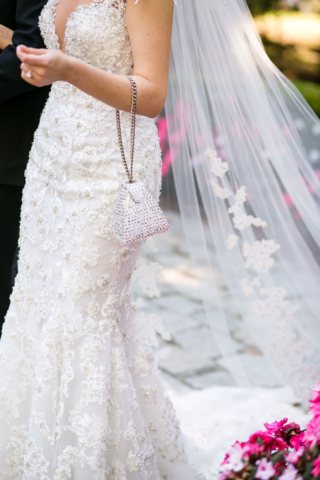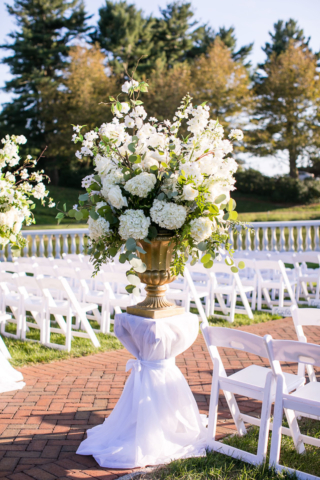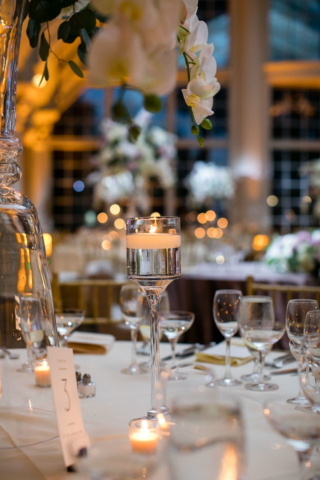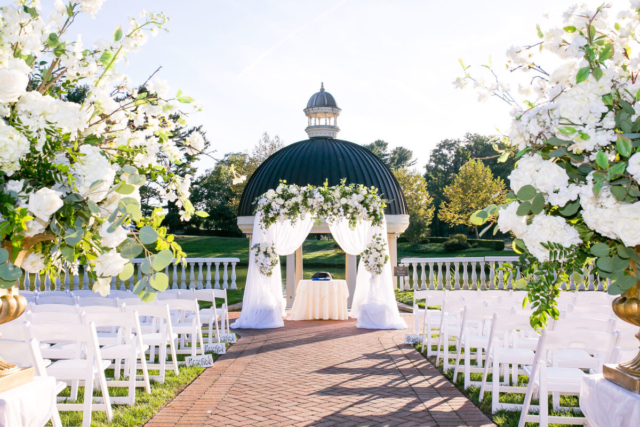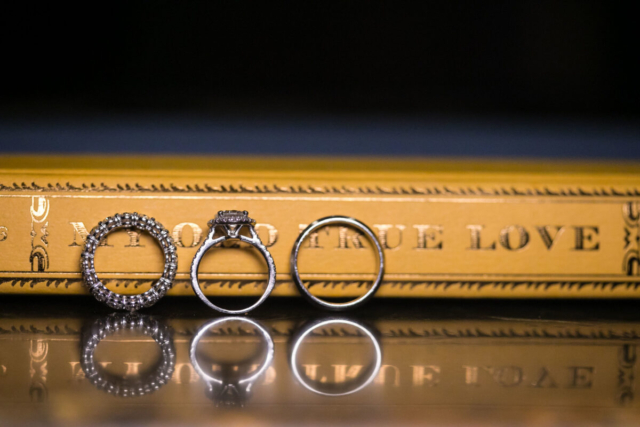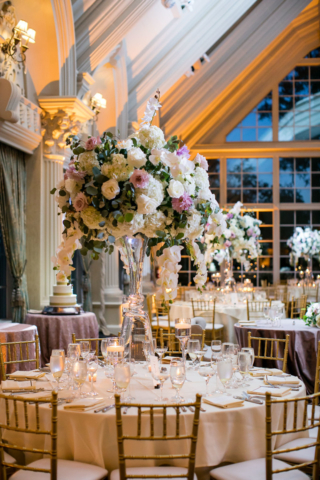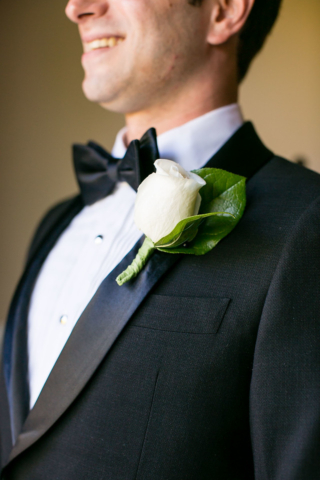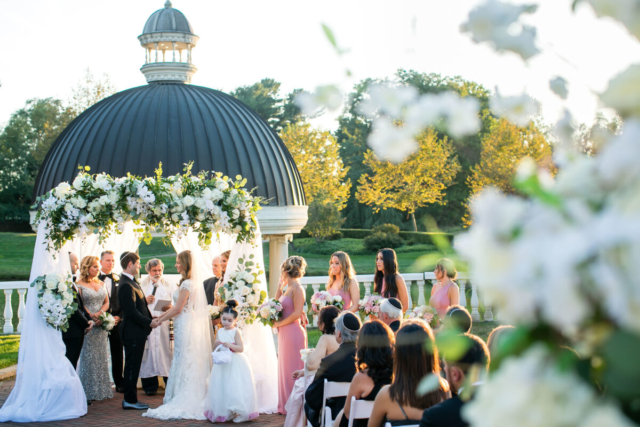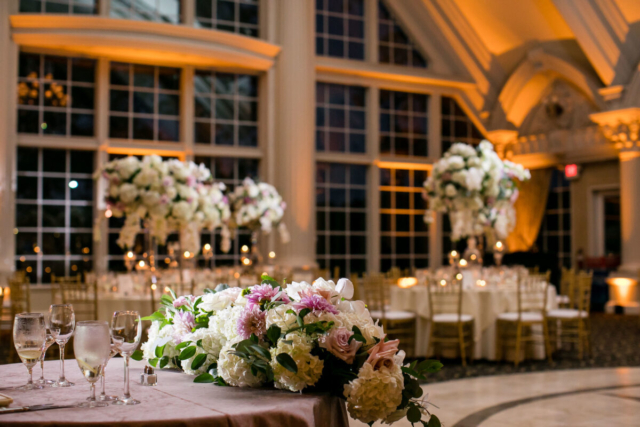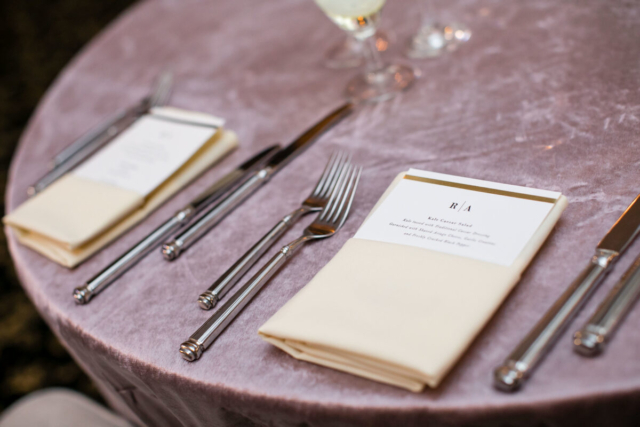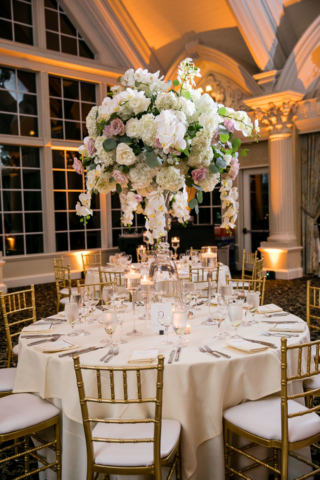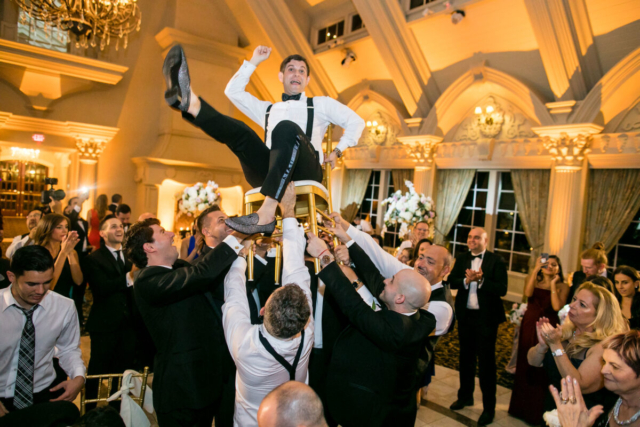 Photographer: Domenick Michael
What does black tie dress code mean? Well, for male wedding guests, it simply means to wear a black tuxedo. Female guests attending a black tie bash typically select floor length gowns. This also means the wedding wardrobe should be upscale, and our bride and groom totally nailed the look!
Adam wore a custom black tuxedo that included monogram details, while Renee stunned in a fitted sparkly wedding gown. The groomsmen were also dressed in formal black tuxedos, while the bridesmaids completed the elegant look in soft mauve long dresses.
Finding the perfect location for such a formal wedding was easy for our bride and groom. From the handful of upscale wedding venues we recommend to our clients, The Ashford Estate is always one of them. Being gifted a beautiful day, the wedding ceremony was held outdoors by the water, followed by cocktail hour inside the estate, and the reception within the glamorous ballroom.
Keeping with a romantic wedding theme, we created a design using both soft and deep shades of pink, mixed with white, purple, and touches of greenery. Everywhere you looked, there was candlelight and plenty of luxury wedding details.
Ashford Estate wedding photos are some of my favorite as a wedding planner. The grounds are expansive, and since they only host one wedding per day, you never run out of places to pose! Renee and Adam had their own unique wedding ideas as well, including having their dog ride down the ceremony aisle! Can you say best wedding photos ever?
Check out the gallery of wedding pictures above, and contact us to learn more about wedding planning with us!