Being a bridesmaid is exciting to a lot of people because what's more fun than helping one of your best friends with their wedding? That is, until you hate the dress you're being forced to wear and find yourself going broke paying for it (and everything else). Pretty soon you're so over it and ready to rip up that list of bridesmaid's duties.
For a bride, selecting her closest friends to stand with her from wedding planning to wedding day can be a stressful task too. The constant worry that you're offending someone or having to deal with unresponsive bridesmaids can make any bride wish she hadn't had a wedding party at all.
But the biggest source of problems always revolves around what is and isn't required of a bridesmaid. The list of bridemaid's duties isn't completely set in stone, so I've put together a full list including tasks that vary from wedding to wedding. So whether you're a bride selecting her squad or a bridesmaid with no idea how this whole thing works, check out the details below to help guide you along!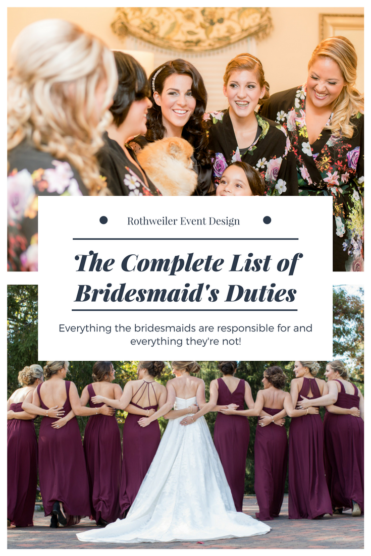 Wardrobe
Deciding what your bridesmaids are going to wear is a decision that many brides struggle with. I'm not even talking about figuring out color and cut. Nope. That's the easy part.
I'm talking about finding a dress that all of your bridesmaids will actually be happy to wear. Not only that, but they all need to be happy about the price of the dress too. Because, yes, as a bridesmaid you are responsible for the cost of the dress you will wear on the wedding day.
When selecting these dresses, some brides choose to do so on their own, while others like to bring members of the wedding party along for the ride. As with any other aspect of your wedding, if you invite someone to give you their opinion, then be prepared to get it.
If you're the type of bride that knows what she wants and isn't looking for bridesmaid input, then make this selection on your own. I promise you, there is absolutely nothing wrong with that. If, however, you do want some advice, then bring along your Maid of Honor and perhaps 1 or 2 other bridesmaids. Nothing good happens when you roll up with an entourage.
Whatever you choose to do, the duty of the bridesmaids is to be happy when you are happy. Too many times, as a wedding planner, I have seen bridesmaids absolutely ruin this appointment by complaining about every last dress they were put in. It's one thing if a bridesmaid is uncomfortable, but it's another thing if they're just uncomfortable with life in general.
As a bride, it's important to be sensitive to the body types of your bridesmaids, as well as their budget. If it's not possible to find one style that flatters everyone, then consider varying styles and allowing the bridesmaids to select what they feel comfortable in most. If mixing styles just isn't your style, then work to find something that will look nice on everyone.
Budget also plays a big factor in the selection of the bridesmaid dress and a fair cost means something different to everyone. In order to get the most options available, the cost will range anywhere between $200-$275. That's not to say the perfect dress isn't less (or more), but this window of pricing will give you the most to choose from. As a bride, be considerate of what your bridesmaids can spend and never pick a dress without checking that price tag first. For some amazing dress options under $150, I love The Dessy Group options!
As a bridesmaid, one of the duties is to pay for this dress and everything that goes with it. That includes any alterations as well as shoes. You are not required to attend store after store looking for the right gown unless you're the bride's sister or Maid/Matron of Honor.
Shower
It is a myth that the bridesmaids are the ones to plan the bridal shower. While they absolutely should be in attendance, and therefore have a say in the date and location, this is the responsibility of the Mother of the Bride or other close family member. This also means that the cost of the shower does not have to be covered by the bridesmaids.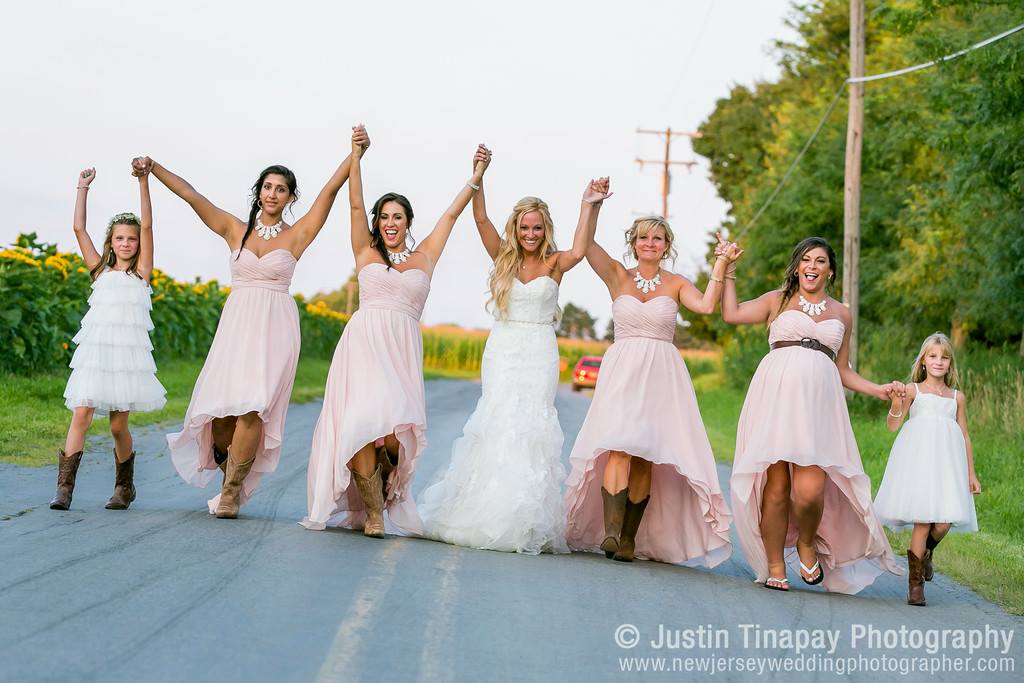 In situations where it won't be possible for the Mother of the Bride to host a bridal shower (for whatever reason), it is still not the duty of the bridesmaids to do this. Is it a nice gesture? Yes. So, if you're a bridesmaid and want to handle this, speak to the other bridesmaids first to make sure you're all on the same page.
Bachelorette Party
Throwing a bachelorette party is one of the duties of being a bridesmaid. Where it goes left is deciding the details which ultimately decide the cost. While it might be super popular to get on an airplane and hit up Vegas for a weekend, it's not always realistic financially. The details of the party also depend on the details of the bridesmaids. A group of ladies in their mid 20s with limited responsibility is very different from a group of ladies where some are moms and home owners.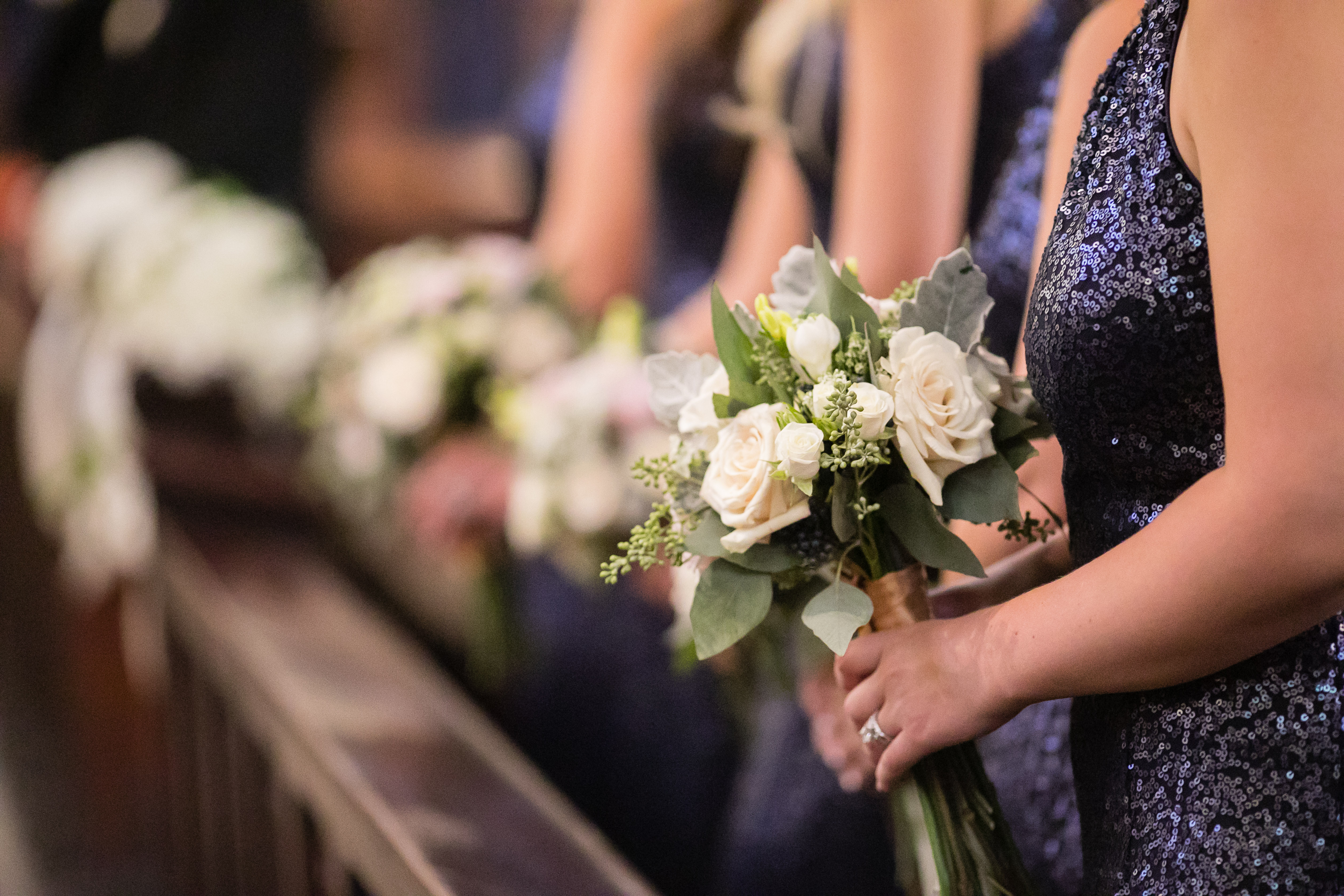 As a bride, it is unfair to expect the bridesmaids you selected to plan an elaborate weekend getaway. Just because these parties have evolved from not existing at all, to a fun night out in a local city, to now a plane ride half way around the world, doesn't mean you're owed any of that. Between the expense of the trip and the life obligations your bridesmaids have, it's important to be gracious and thankful for any type of celebration they plan for you.
Bridesmaids should be sure to talk to each other early on in the planning process about this event. It might seem like the date is far off, since the party would be closer to the wedding date, but everyone knows time goes quickly and calendars fill up. Create a group email to discuss some ideas and more importantly, the budget that everyone is comfortable with. Be upfront and honest with what you are willing to spend and the dates you are available. Keep in mind that any costs associated with the bride's attendance must be split equally between the bridesmaids.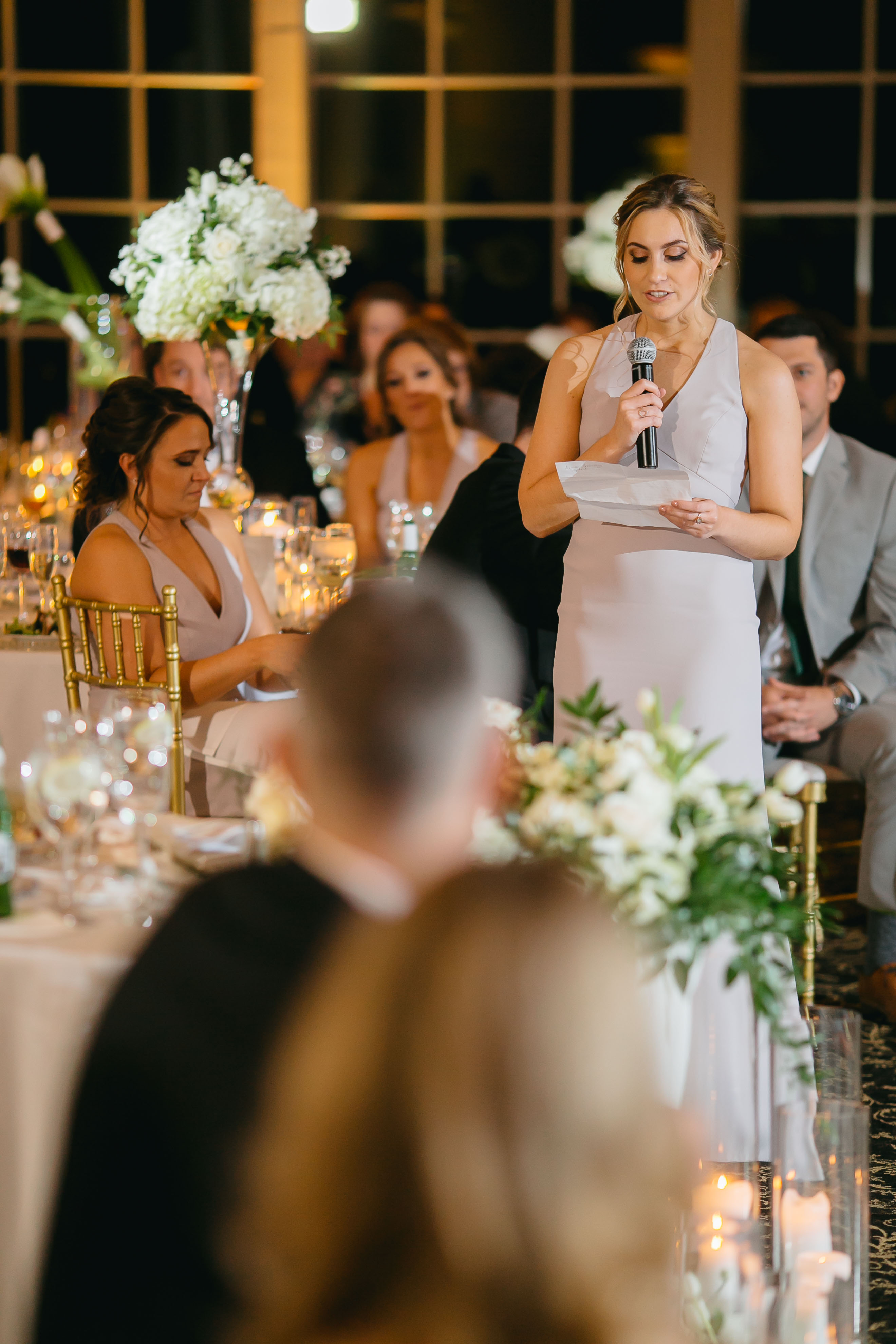 Planning
A bride is going to lean on her bridesmaids in one way or another. Maybe it will just be to vent about not finding the right shoes to go with her gown, or maybe it will be about how her mom doesn't like the invitations she picked. Each bride is different and depending on her relationship with the bridesmaid, what she expects from one might be different than another.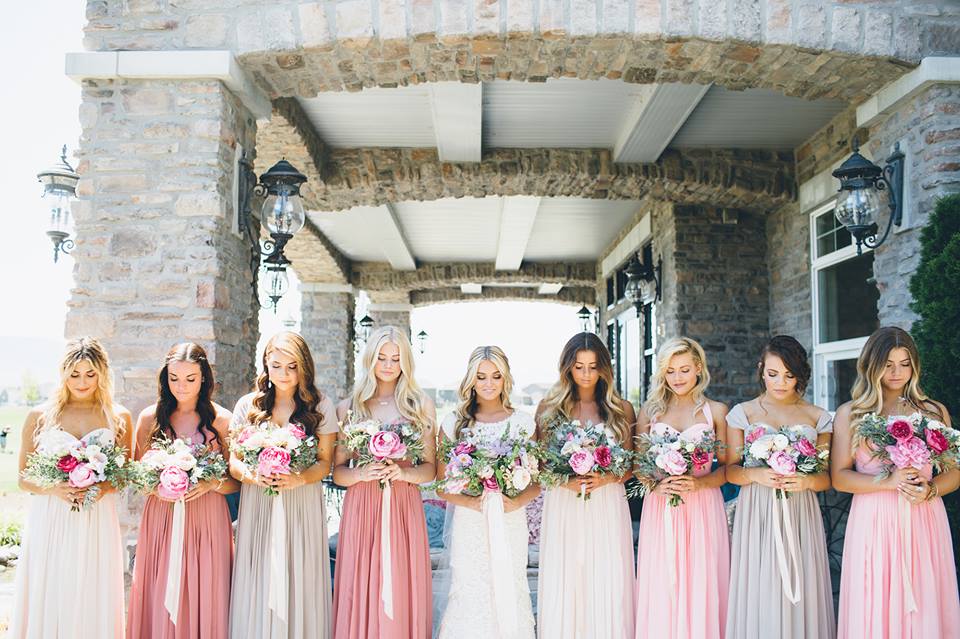 This is also where the role of Maid and/or Matron of Honor separates from the rest of the bridesmaids. When selecting this person or persons, it's important to consider not just the closeness of your relationship, but their availability. Will they be able to go dress shopping with you or look at a venue that you can't make a decision on? This person isn't just the one giving a toast at your wedding and holding your bouquet; she's going to be obligated to more planning work with you than the bridesmaids, so pick someone that's actually available.
If you're selected as a Maid or Matron of Honor, it's crazy important to understand how that role is different than a bridesmaid before you say "yes". Whether or not the bride is working with a planner, there is nothing like a best friend to lean on. You'll also be seen by the bridesmaids as the one who has to get stuff done…so if you're not going to get stuff done, then nothing will get done and you should probably ask to just be a bridesmaid instead.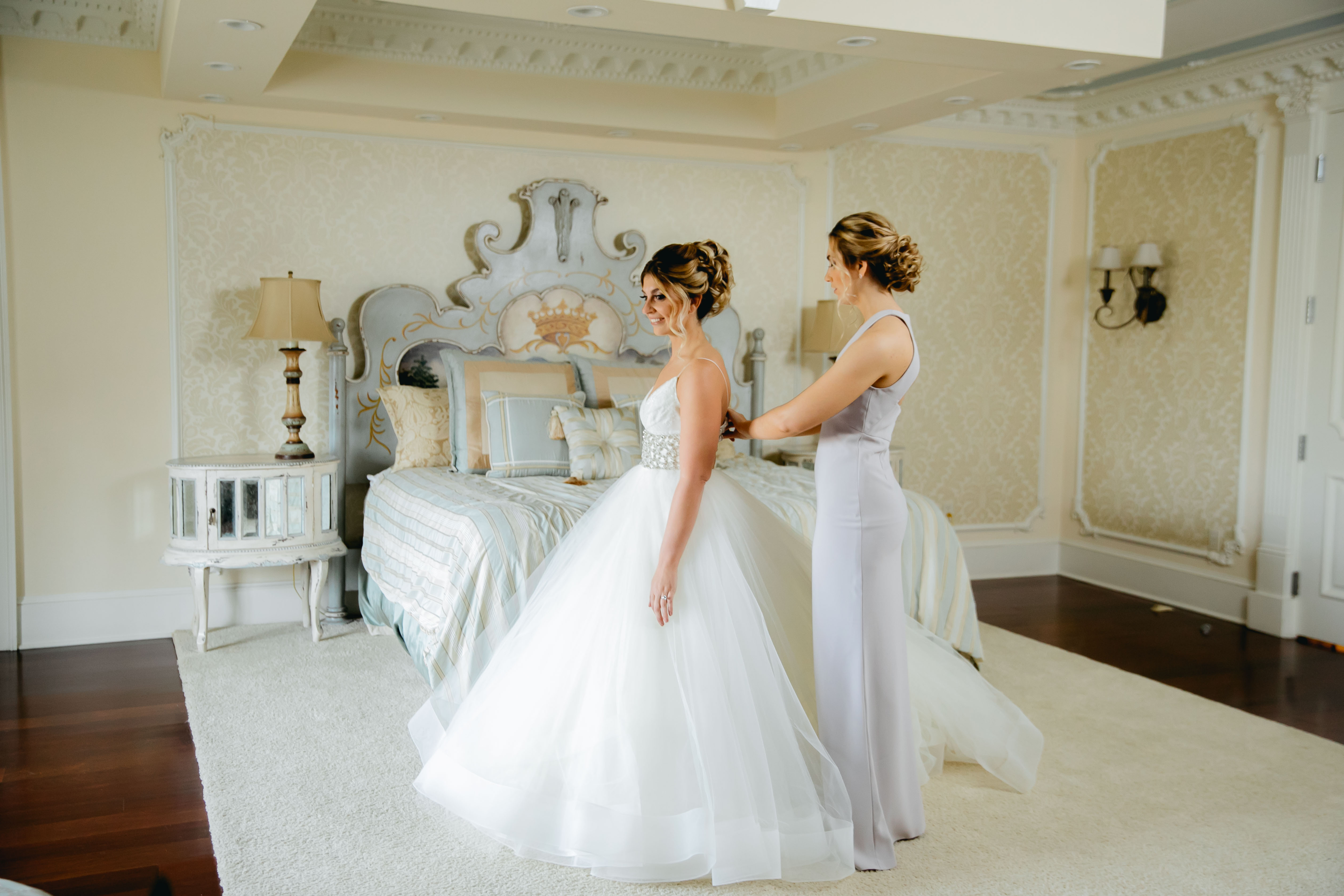 Bridesmaids can expect to be a sounding board here and there for the bride as she plans the big day. However, there are no rules that say you must accompany the bride to any meetings whatsoever. Yes, you should attend any pre-wedding functions including an engagement party, bridal shower, etc. , but you do not have to hold the bride's hand and help her plan.
Day of Wedding
The duties of the bridesmaids on the day of the wedding start long before the actual day. Typically, a bride will select the members of her wedding party right before or right after the date and venue are set. A bride should always make the time to ask her friends and family to be her bridesmaids though, before really getting the planning going. It wouldn't be all that fun to pick out a bunch of stuff, only to then ask people who might not even be available for that weekend, right?
Plus, the people you are going to ask to be in your wedding party, probably have a feeling that the question is coming. It's majorly awkward if you keep talking about wedding details to them while they have no idea just how involved they will be. And depending on the details of your wedding, many people need as much notice as possible. As a bride, it's important to recognize how significant it is to many people to be asked to be a bridesmaid. Show your friends and family members the ultimate respect by making time to ask them…especially before you ask them to listen to a bunch of wedding planning drama and insist they book a hotel room for the weekend. Tacky.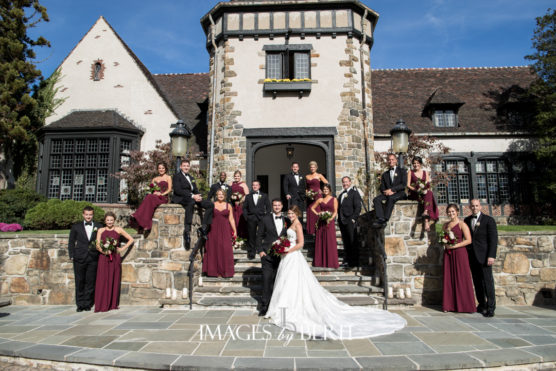 The wedding location is a big factor here as a member of the wedding party. It's expensive to be a bridesmaid, but the cost of the dress is just for starters. You are also responsible for the bachelorette party costs, a gift to the couple and the costs it takes to get to these places. Know what you're not responsible for?
The lodging on the weekend of the wedding.
That's right. If we want to get technical and get the etiquette correct, the couple is responsible for the lodging costs of the wedding party on the dates of the wedding weekend. This, however, almost never happens. You can quote this blog, you can go ahead and quote Anna Post, but I promise you, the likelihood of this happening is not good at all.
This means the (unofficial) duty of the bridesmaids is to cover their personal wedding day costs. It's likely that the bridesmaids will all need to be together the night before the wedding so they can get ready together on the morning of. You're now looking at a two night hotel stay as, odds are, you'll also stay the night of the wedding.
Brides should consider this when selecting their wedding party as everyone might have different circumstances. For instance, it's a lot easier (and affordable) for a single bridesmaid to make a weekend trip than it would be for a married bridesmaid that has children. If the wedding is a children-free zone, make it easy on your mama bridesmaids by offering to cover baby-sitting costs, or letting them bring their children and providing a nanny service. Otherwise, don't be offended when they decline the invite to stand at the altar with you.
Yes, that's right bridesmaids: if being in the wedding party has the potential to be financially taxing on you, then don't do it. Your duty is to be honest with the bride. While it might hurt her feelings, it would be a lot worse to go through the planning while completely resenting her.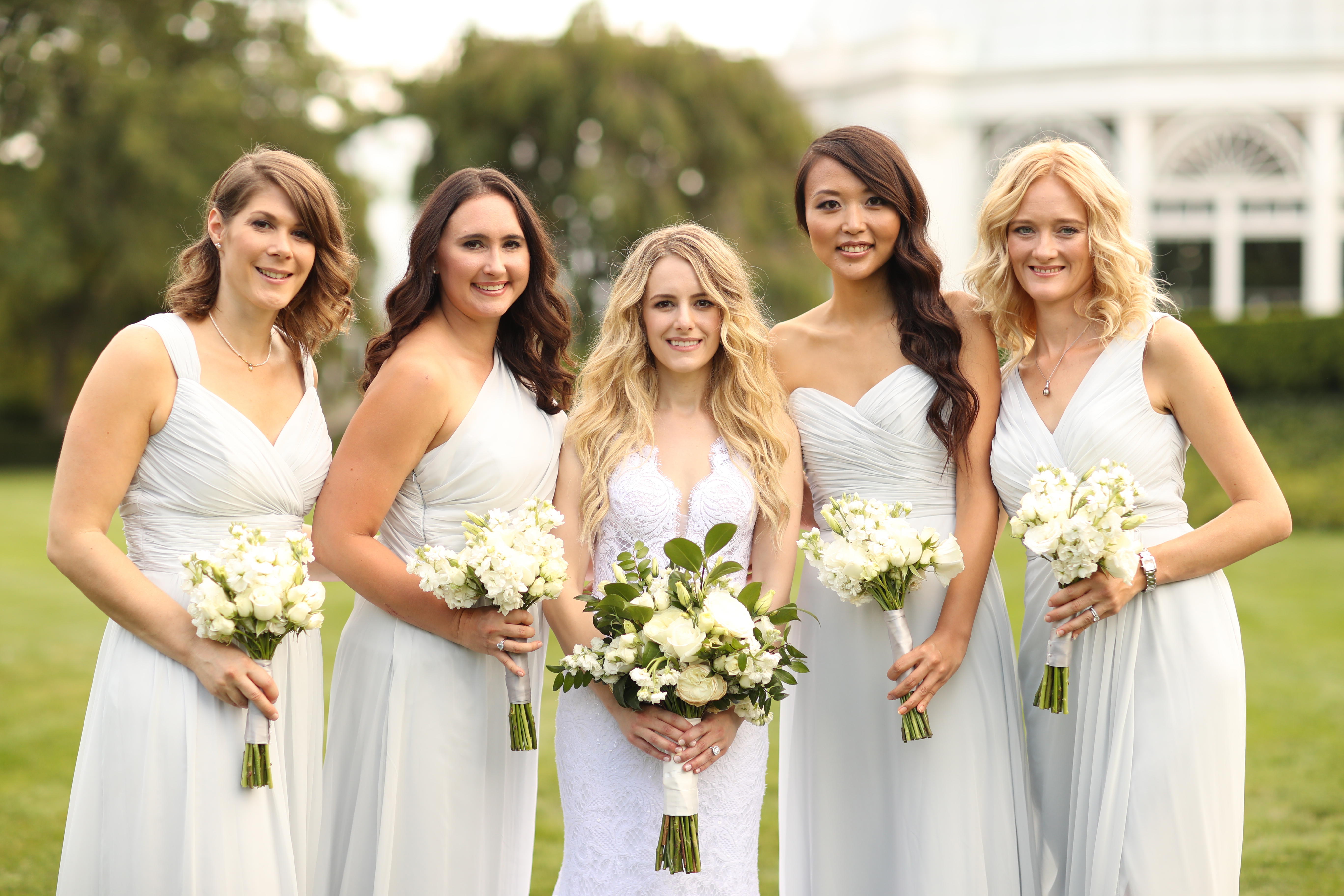 Typically, the cost of hair and make up also falls on the shoulders of the bridesmaids. Don't assume the bride is going to be picking up the tab or offering this as a gift. While many of my brides have gifted this as a "thank you", they are not required to cover that cost. But since we're on the subject, if you're a bride and the costs are getting crazy because you either had some 4 day bender bachelorette party or are hosting a destination wedding, then picking up the cost for hair and make up would be the right thing to do.
Recap
The duties of a bridesmaid can vary from wedding to wedding. They depend on many details including the size, style and location of the event. Brides should be mindful of each individual bridesmaid's situation, and also consider the budget. Bridesmaids need to be supportive of the bride and since that might mean something different to everyone, I'll put it this way: treat the bride the way you would want to be treated if you were the bride instead.
And no one wants a sourpuss that hates every dress option available.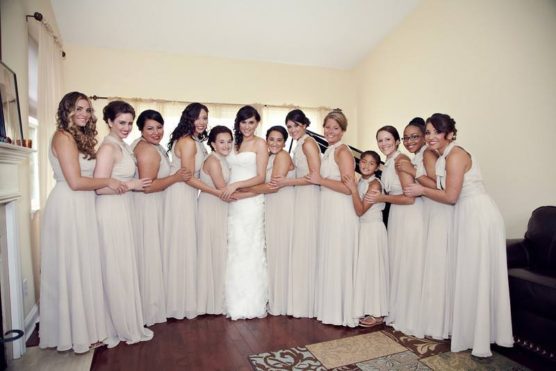 What are your thoughts on the subject? Are you currently a bridesmaid and getting overwhelmed with responsibility? Share in the comments below what your duties are and what you think they should be!