Greenery is the 2017 Pantone "Color of the Year" and many brides and grooms started using this trend before the announcement was made. But it's not always easy being greenery. What is there besides table runners? How do you work with the color for a fall wedding? Is there a difference between eucalyptus and seeded eucalyptus?

In this blog, we'll show you how to use greenery in your wedding décor and design. There are ideas for brides and grooms of every season, and you can pin your favorites for inspiration. Read on to see how to make this trend completely original!
A Gorgeous Greenery Backdrop for the Ceremony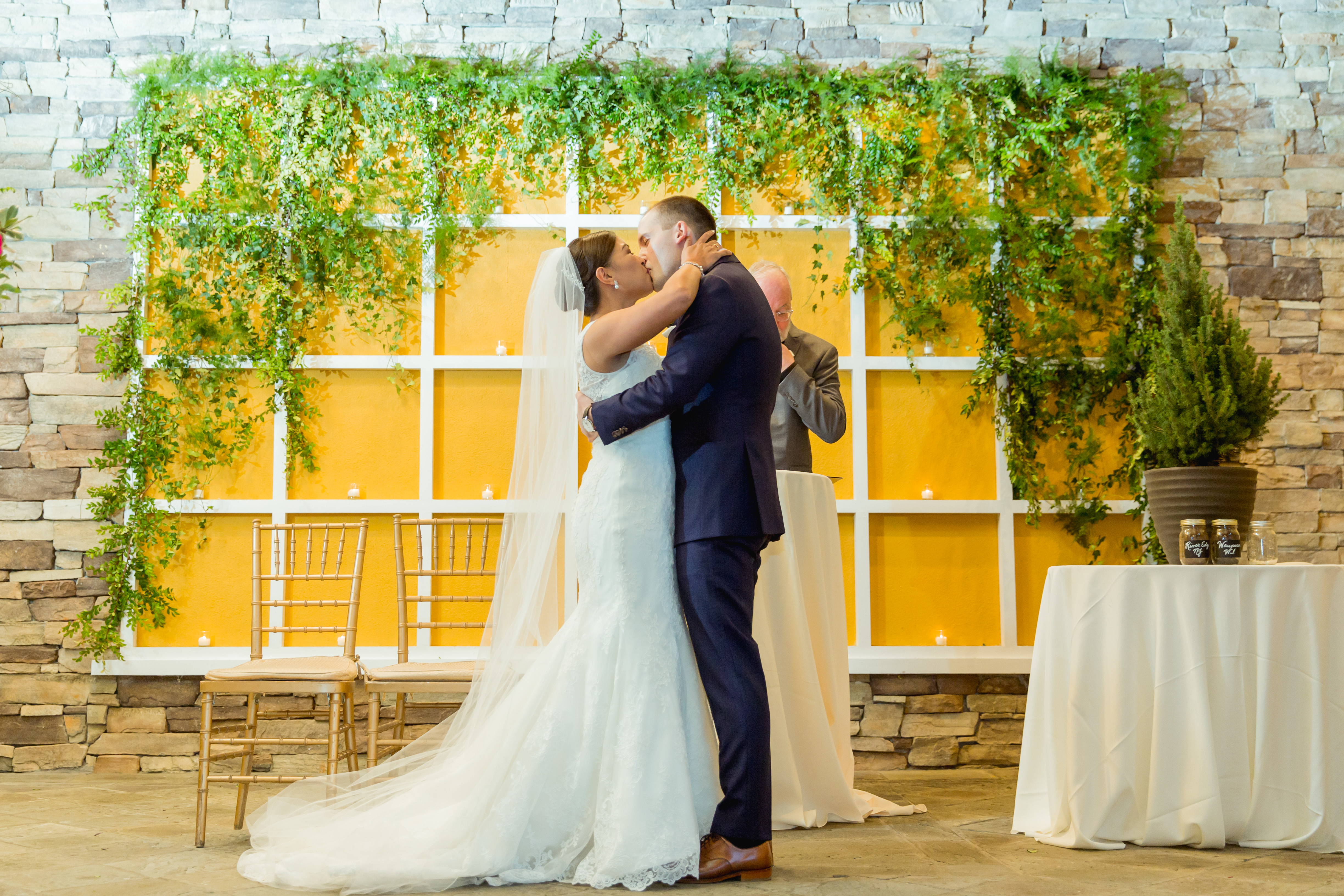 Nothing frames a first kiss better than an amazing backdrop. We were inspired by our bride and groom's boho forest feeling and worked with a talented florist to hang greenery at the ceremony location. Perfect for an outdoor or indoor wedding, you can use all types of greenery to create this look.
Rustic Initials for a Dreamy Escort Card Table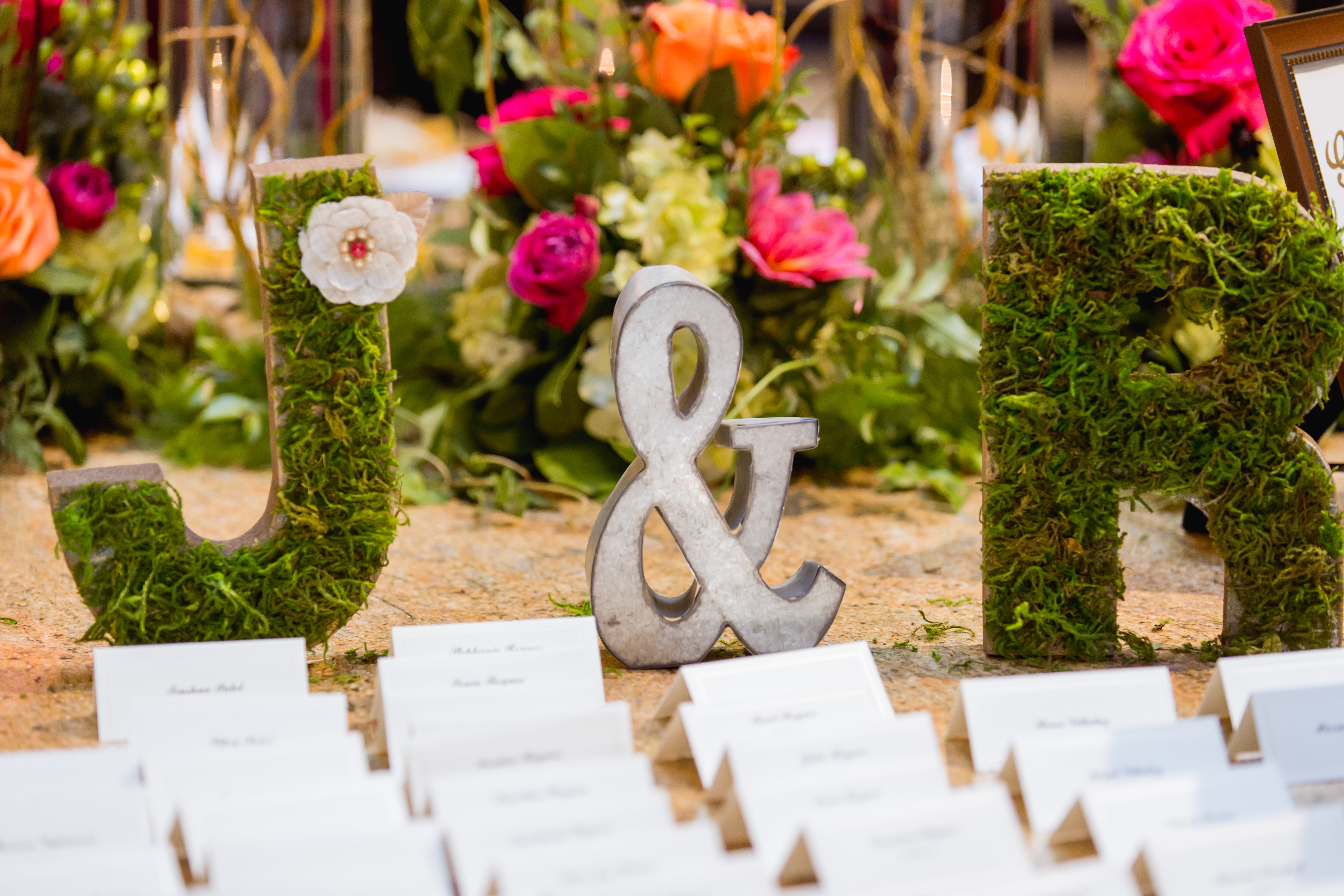 Perfect for a rustic chic or farm wedding, these initials created in moss were the perfect touch on the escort card table. Who needs fancy linens when you create a greenery piece like this? We also added in pops of color, to really surprise the guests as they picked up their seating cards.
Garland Draped Along the Stairs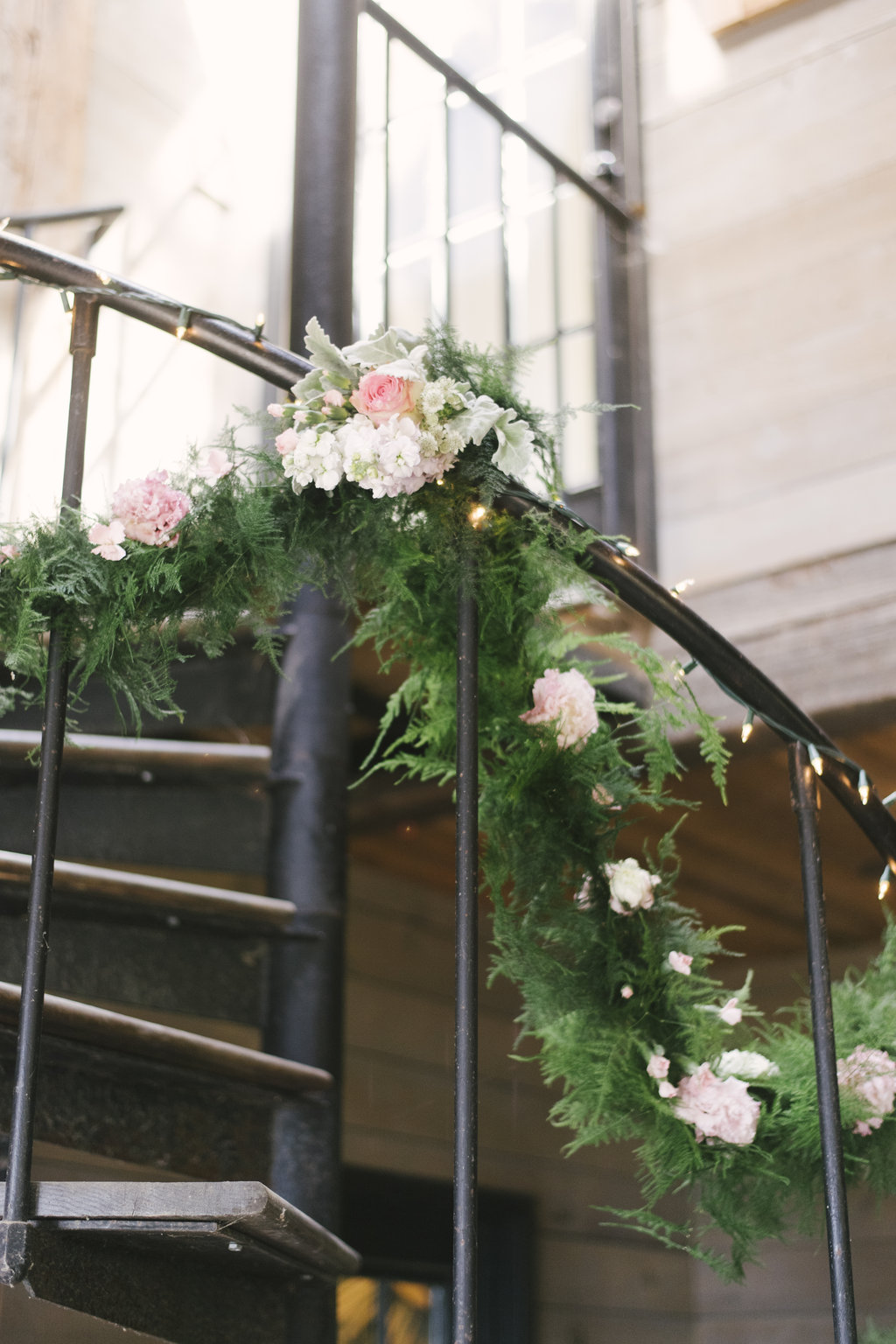 What better way to make an entrance, than to walk down a beautiful staircase adorned with greenery touches? We mixed greenery types here to add texture and added pops of blush pink for added romance. Even if you're not coming down any stairs, this look will definitely give your guests something to talk about!
Romantic Mantle Design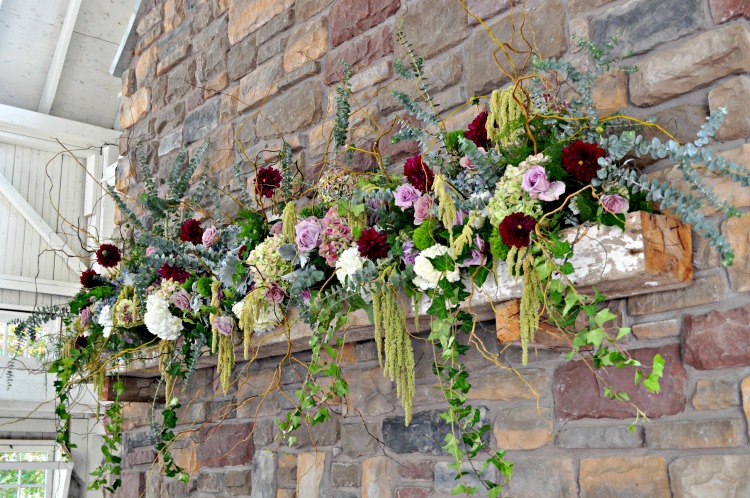 Create an elegant and timeless look with a mantle design and plenty of greenery! A mix of ivy, eucalyptus and hanging amaranthus, created a textured look for this rustic chic wedding we designed at The Ashford Estate. To pull everything together, our florist added flowers that were in the centerpieces for the reception.
Greenery in Glassware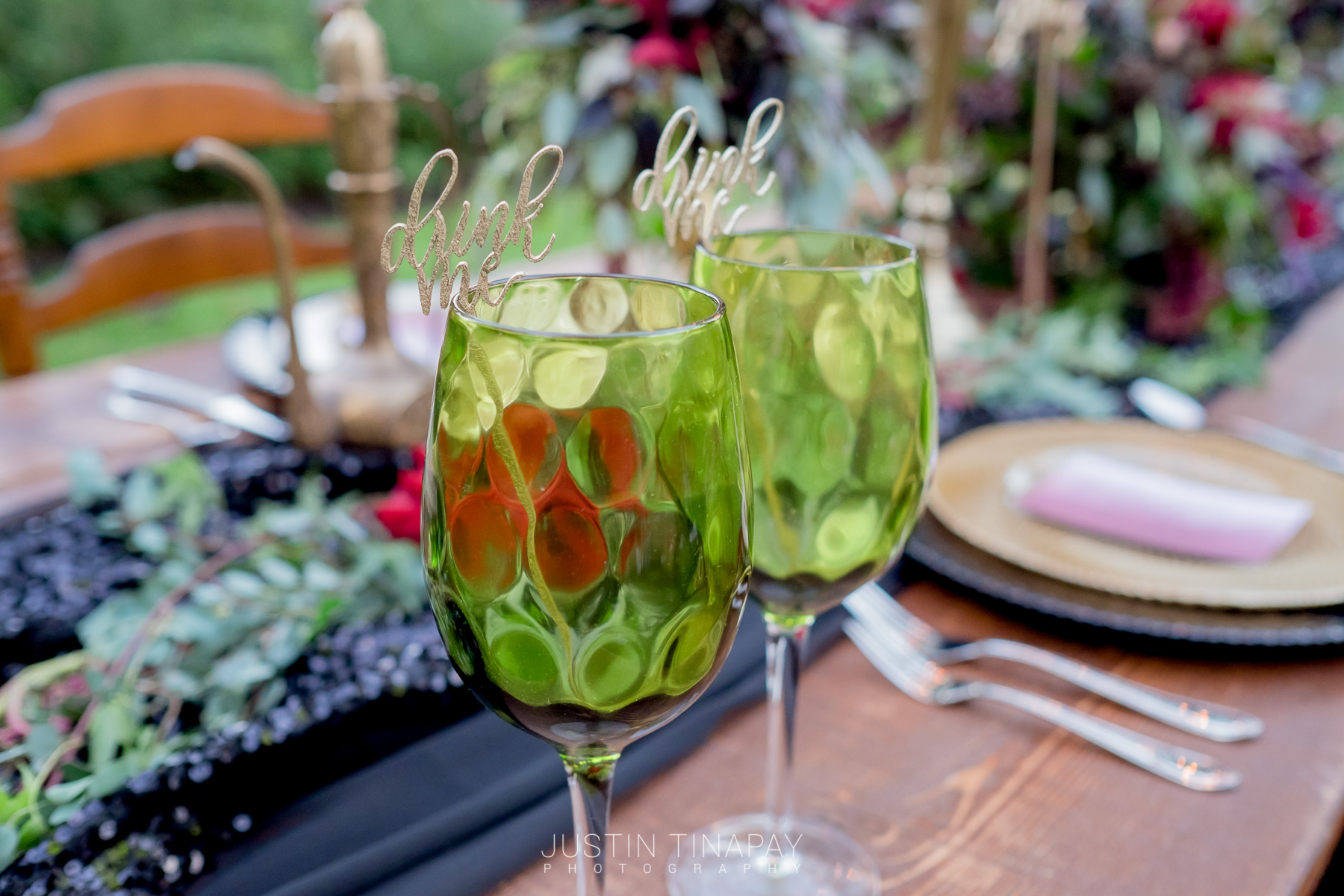 For a unique twist on a big trend, we used green glassware to take these wedding guests by surprise. This tented wedding was full of bold and dark colors, so we couldn't use clear basic stemware. This little touch was a luxurious statement against wood farm tables and sparkly black runners.
Wedding Cake Greenery Goodness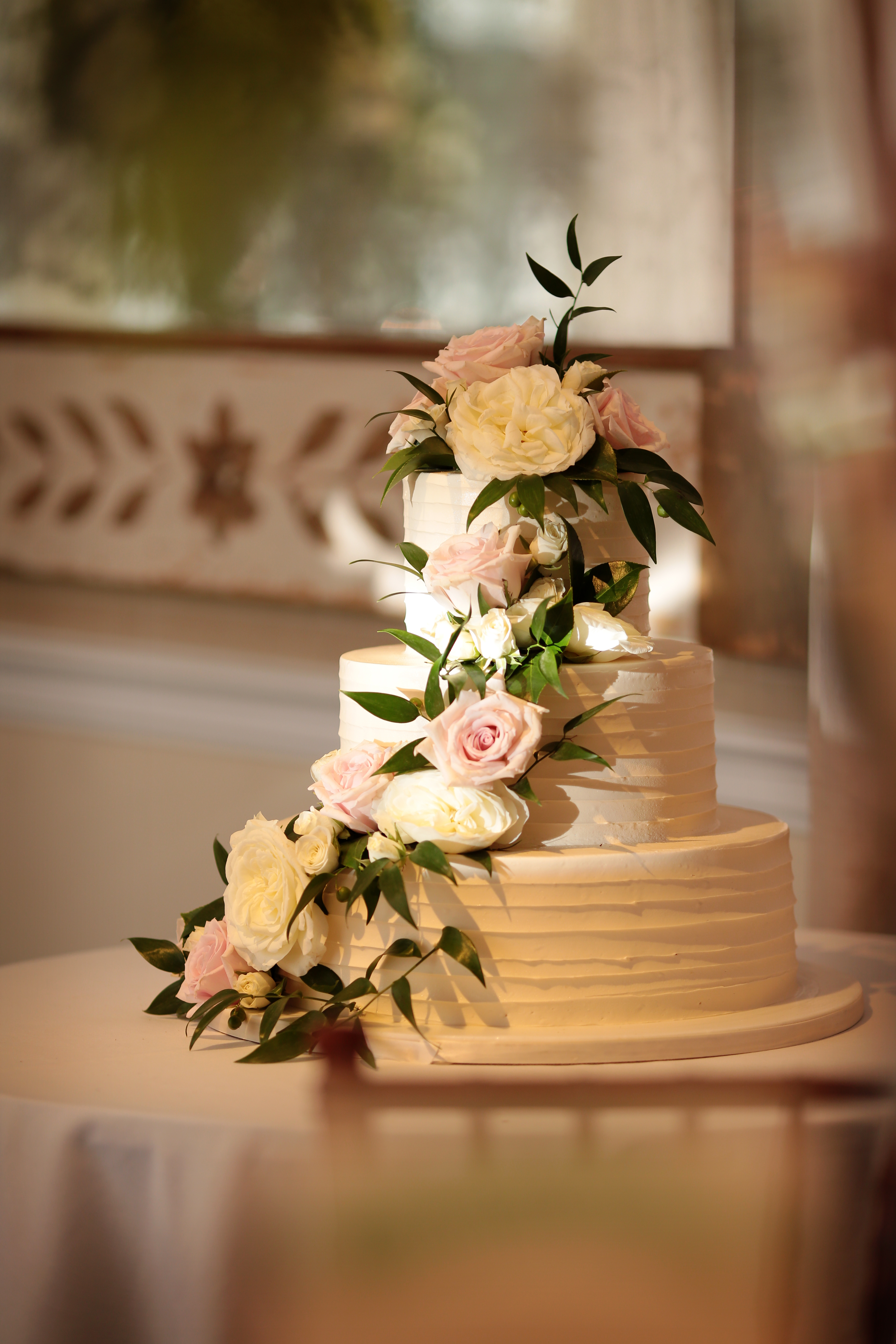 The wedding cake for this garden wedding included greenery cascading around the entire design. Our bride and groom got married at The New York Botanical Gardens, so we incorporated their flowers in this romantic design. A wedding cake is traditional, but your design doesn't have to be!
Dramatic Ceiling Designs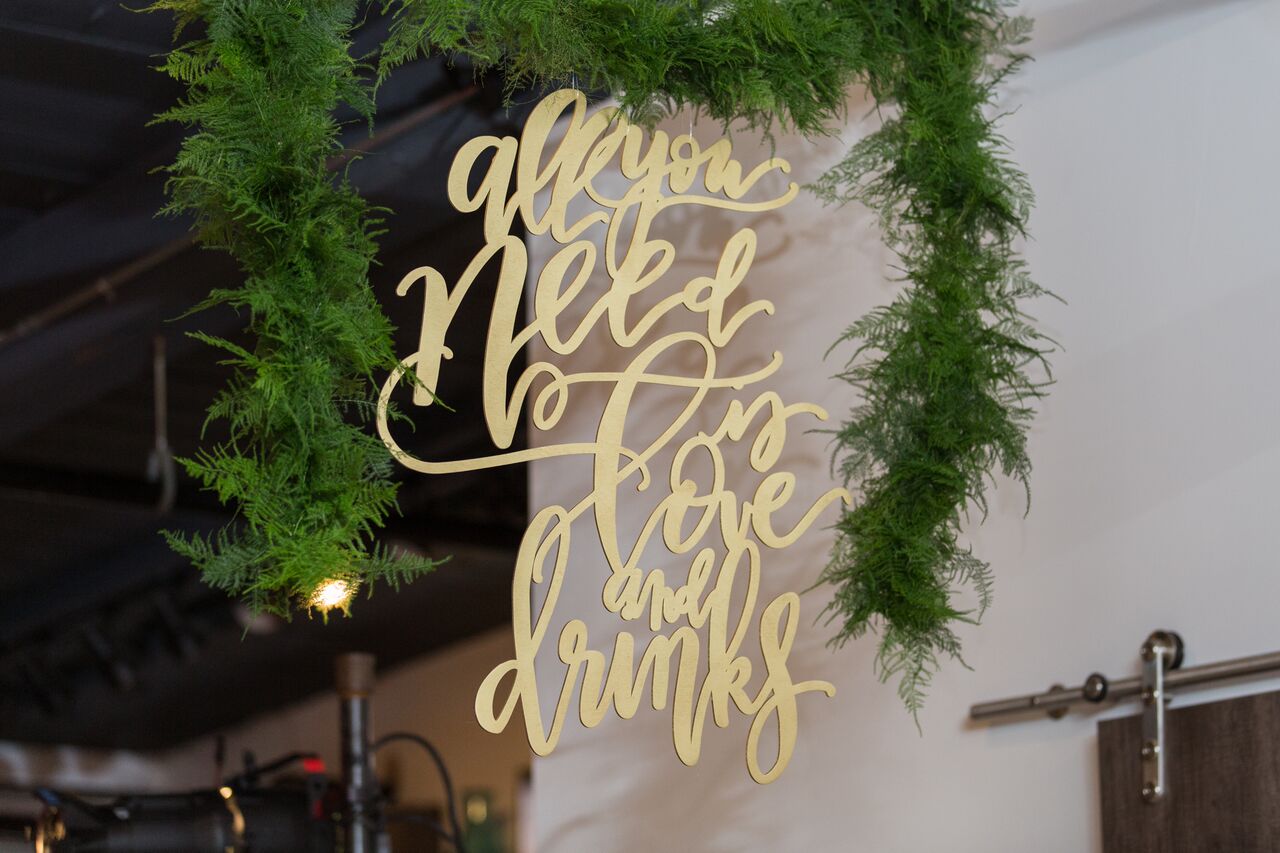 At the Market Mixer we designed for The Knot, we wanted to create an upscale and rustic design. We used gold laser cut signage and draped greenery to frame the whole look. These ceiling displays were the perfect contrast against the warehouse where the party was held. Don't forget to ask your venue if you're allowed to hang things from the ceiling before you start creating!
Elegant Centerpieces
Wondering how you can bring the greenery element to the flowers people will see the most at your wedding? These elegant centerpieces incorporated various types of greenery, but also used pops of white. The flowers were delicate and traditional and created an upscale look for this formal wedding.
Unique Table Names with Green Touches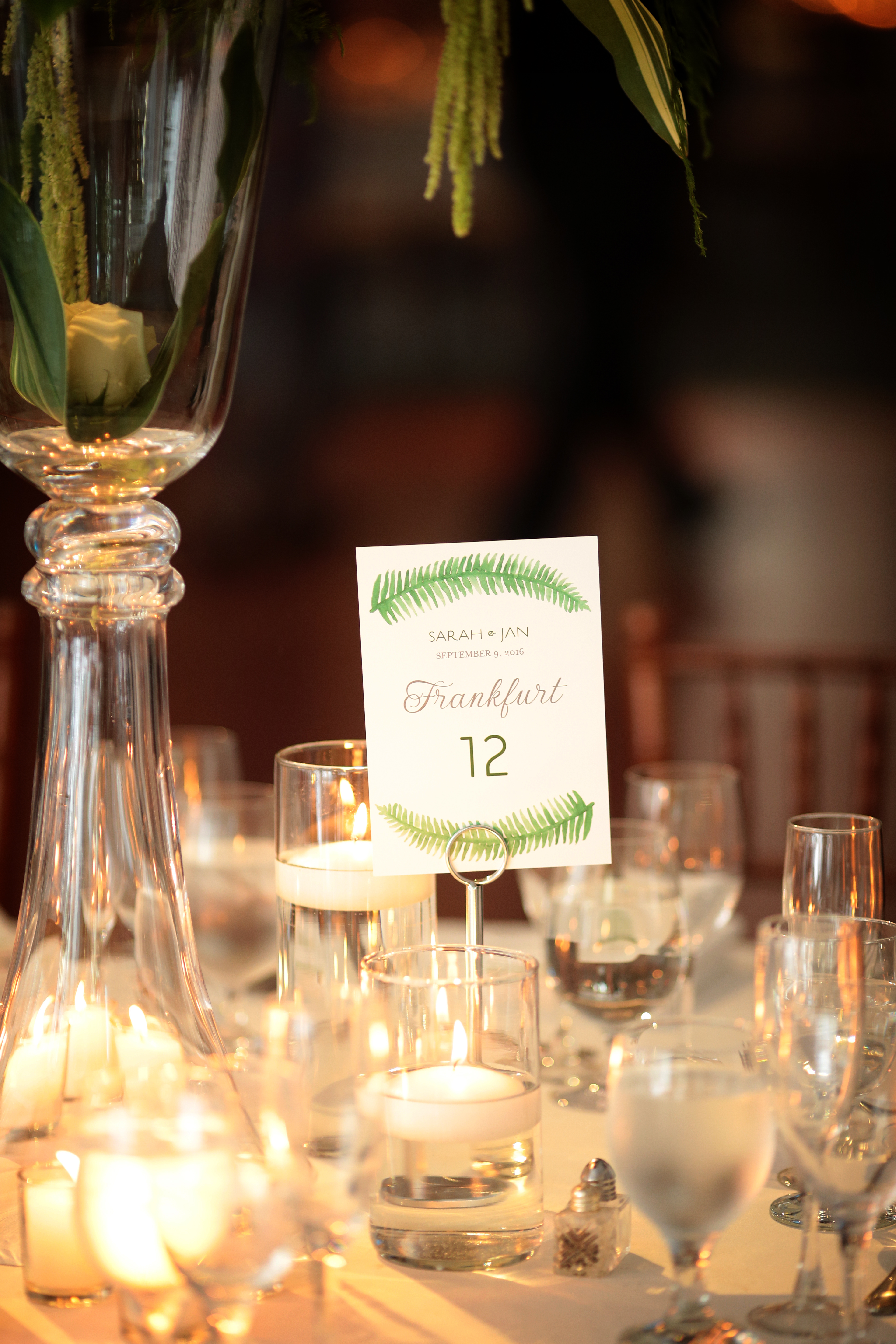 Coordinating with her garden theme, our bride created these table names instead of using standard numbers. We love the added touch of greenery under the names and how she used locations that were meaningful to her and her groom. Even the menus that were tucked in the napkin fold had touches of the greenery we used throughout the wedding design!
Jaw-Dropping Floral Walls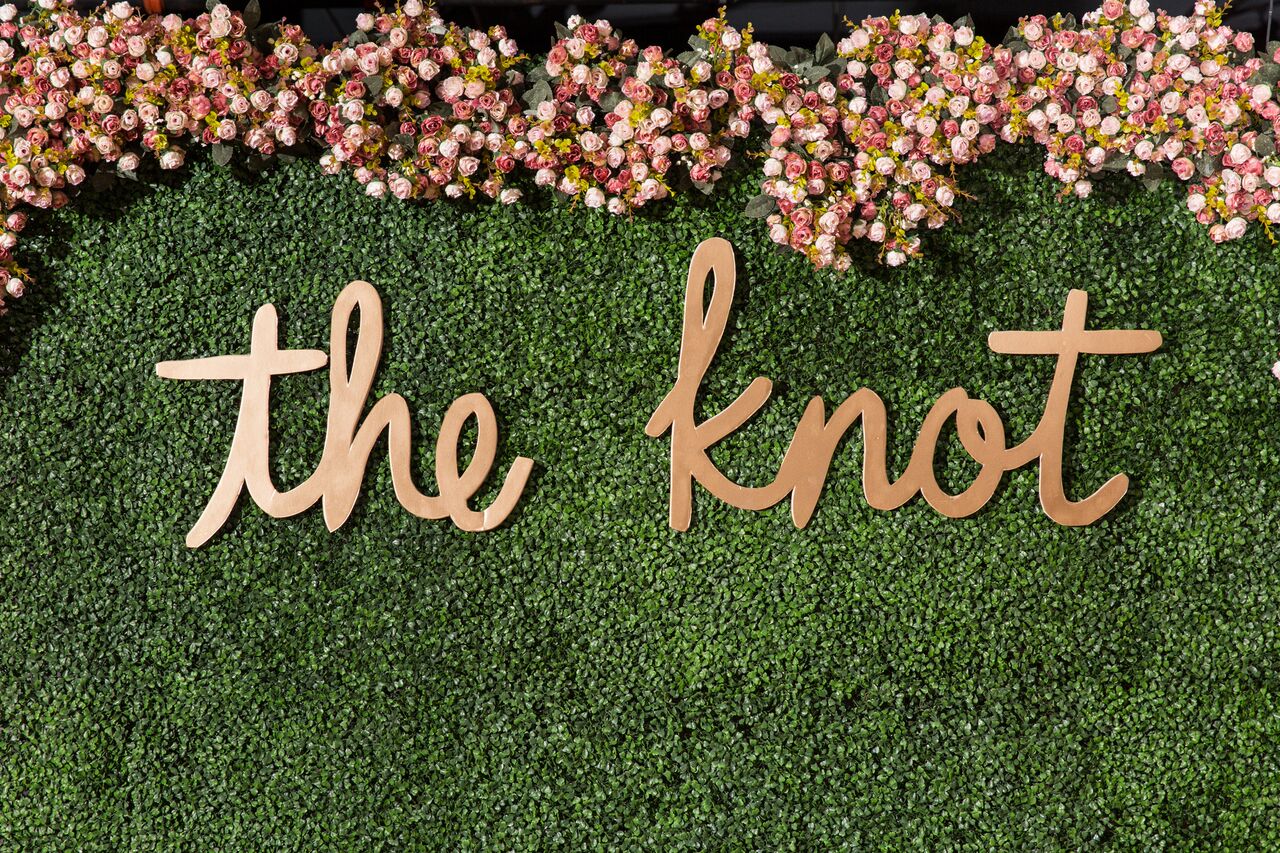 This amazing floral wall was created with boxwood by one of our favorite designers for the Knot Market Mixer. It served as a perfect backdrop for photographs and was something different for guests to talk about. Using laser cut signage pulled the overall look together and complimented the ceiling décor we created!
Whether you're having a rustic farm wedding or a chic black tie affair, greenery can be used in many different ways. Share in the comments below if you plan on making this trend a part of your big day!