Rehearsal dinners tend to be one of the last things that my clients worry about. Even though it's typically the day before the wedding, there is very little focus on this event. Coming up with rehearsal dinner ideas isn't half as exciting as picking a wedding gown or designing centerpieces. Amiright?
On top of that, if you've been to one, you know how easy it is to get bored. I mean, why are there 97 toasts? Is there even a full bar at this thing? Is there even a bar?
Rehearsal dinners don't get a lot of attention for two reasons: 1. They're rehearsal dinners so who cares? and 2. How hard can planning one actually be?
As a wedding planner, I like to tackle planning the rehearsal dinner
a lot

sooner than most of my brides and grooms would prefer. In this blog, I'm going to tell you why that early planning is a good idea and give you 10 rehearsal dinner ideas that aren't lame.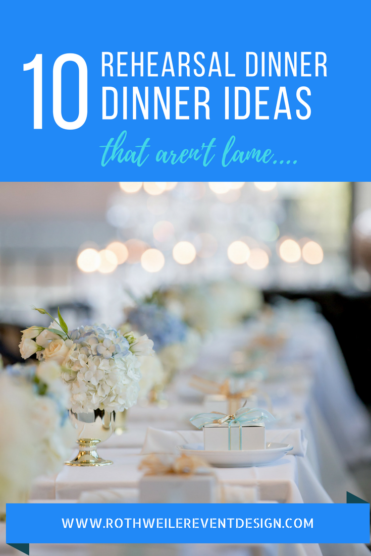 Who Pays for the Rehearsal Dinner?
One of the struggles my brides and grooms have when planning a rehearsal dinner is similar to a constant struggle they have while planning the wedding: who is paying for it?
Traditionally, the groom's family is responsible for covering all of the costs associated with the rehearsal dinner. That said, etiquette has become more of a suggestion given that times change and not everyone is dealing with the same exact circumstances.
For instance, if the couple is paying for
everything

, they could ask for their parents to help with this expense if that is an option. A couple could also choose to handle this and other nominal expenses if their parents are handling the big ticket items associated with the wedding.
But while etiquette is what you make it, there are families that live and die by Emily Post's words regardless of how outdated they might be. When my couples ask me who pays for what (another blog is coming on this, I promise), I give them the "Post" rules and then work to adjust them according to their situation.
One thing that I always make clear?
The person signing the check gets the final say

. This means that if you want full control of any part of your wedding, you have to be responsible for the payments.
Where?
This part is the reason you want to book this sooner rather than later. You might be surprised how hard it is to get a private room for 30 people on a Friday night. Many locations will only be able to offer a "semi-private" location, which means you will be dining with everyone else….but like in their "V.I.P. area".
Once you decide those logistics, it's important to consider other things like available parking, food and beverage minimum, and of course, type of food.
Assuming your wedding is in the next day or two, I always recommend catering that is the polar opposite from what you will be serving at the wedding. Planning a 5 course black tie wedding night? Consider an outdoor pig roast under a tent. The last thing your guests want is the same thing in the same place two nights in a row.
Who Makes The List?
Generally, the people invited to the rehearsal dinner are those involved in the actual wedding ceremony. That includes anyone in your wedding party, parents, immediate family (if you choose) as well as their guests.
That's right. Their guests. Your Maid of Honor's boyfriend might not be your BFF, and while he shouldn't attend the rehearsal, he should be invited to the rehearsal dinner. Make that clear on your invitations, or else be prepared for questions from everyone.
Can you invite more people? Absolutely…but I would only recommend that for destination weddings where you truly want everyone to be a part of the evening. Keep in mind that if it is a destination wedding, you will have to be considerate that not everyone will be able to attend both the rehearsal dinner and the wedding due to additional expenses and for many other reasons.
Top 10 Ideas for Your Rehearsal Dinner
1. Hand Out Gifts and Thank-Yous
Rehearsal dinners are a great chance to thank those that have been with you on this journey. The week of a wedding is hectic and this is the only time to slow down and pass out gifts to your parents and wedding party. If you're looking for a more private moment, be sure to schedule that in, but otherwise, know that this is the best time for everyone.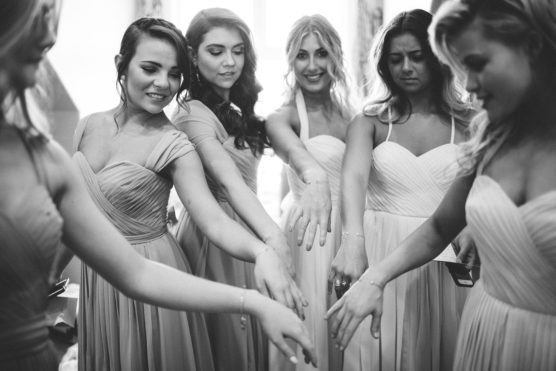 Not sure what to get those special people in your life? We've put together an awesome list in this blog right here complete with links where you can find every item. Whatever you choose, make it personal (no gift cards allowed!!). You can't go wrong with jewelry and I love this company right here.
2. Offer Fun Dessert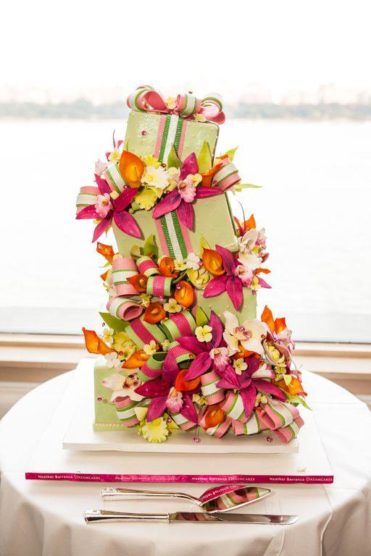 You'll likely have plenty to choose from at the wedding, but the rehearsal dinner menu should be more limited. Along with not offering 7 entree options, don't feel pressured to create a huge dessert display.
Express your personality and the vibe of the rehearsal dinner with a super fun cake or even a small sampling of different sorbets. Put out a platter of engagement ring cookies for everyone to take before calling it a night!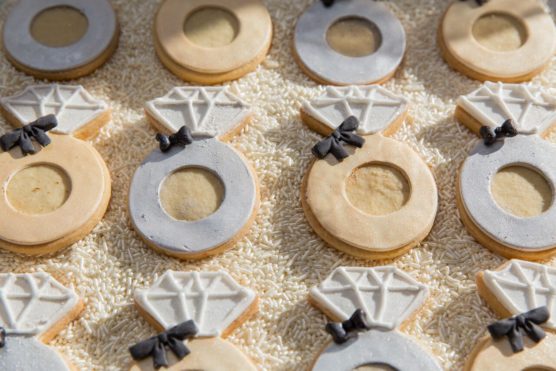 3. Show Off Those Engagement Photos
Remember those so in love photos you took when you first got engaged? Why save them for just the wedding day? Put those on display at the rehearsal dinner and guests will be sure to notice!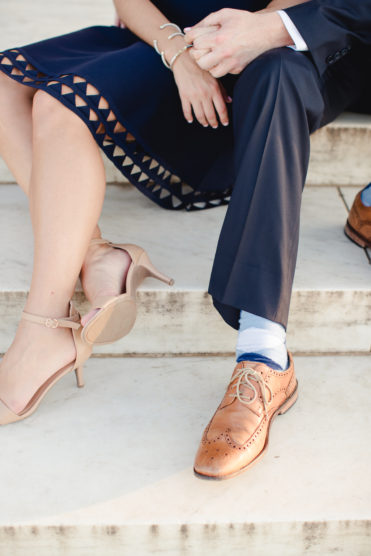 4. Keep Food Casual With Fun Displays
Rehearsal dinners are a great chance for the most important people in your wedding to get to know each other. An open floor plan filled with stations will keep guests mingling all night while enjoying the incredible food!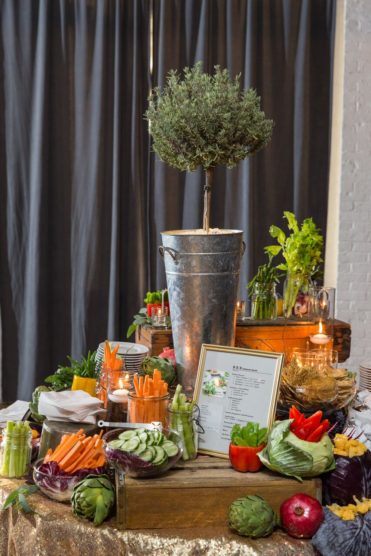 5. Signature Drinks Aren't Just For Weddings
Couldn't decide between signature drinks for your wedding? Offer up one for your rehearsal dinner instead! Don't forget to give it a fun name and let it compliment the total evening.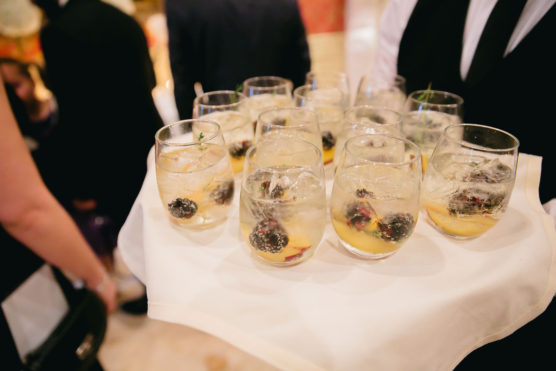 Consider having them passed as guests enter or even placed on a fun station mixed in with the food choices.
6. Show Guests To Their Seats
Depending on your guest count, you have the option of using escort cards or place cards. Escort cards are typically used at weddings to show guests which tables they are sitting at. Place cards sit at the tables to show guests what seat they should be in.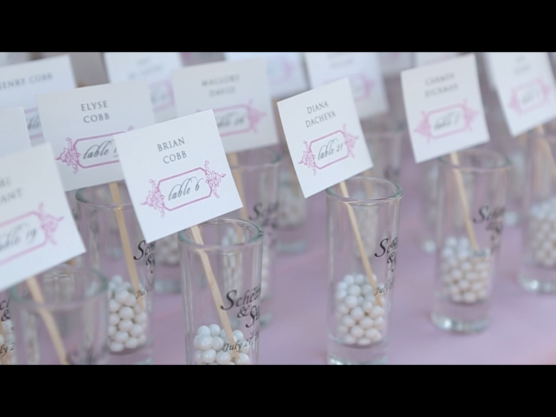 Keep this part casual no matter which option you choose. Letterpress escort cards are ideal for a wedding, but there's nothing like an engraved shot glass for the rehearsal dinner! Escort card and a favor? Jackpot!
7. Family Style It
Quite often, couples tell me they want to use long or farmhouse tables for their reception and sometimes it's not possible. Reasons like lack of space or expense of rentals can make this a tricky request to accommodate for wedding days.
Since rehearsal dinners often have a much lower guest count than a wedding, this is the perfect time to use those gorgeous tables. Plus, with everyone sitting together, it's a great chance to get to know one another!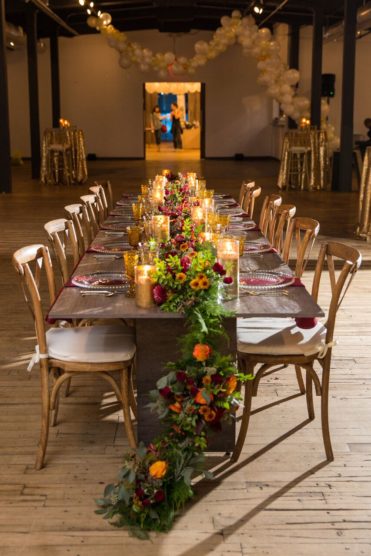 8. Keep the Decor Simple
An engagement party might call for big tall centerpieces, and sometimes a bridal shower will too. However, a rehearsal dinner is not the time to flaunt a floral budget.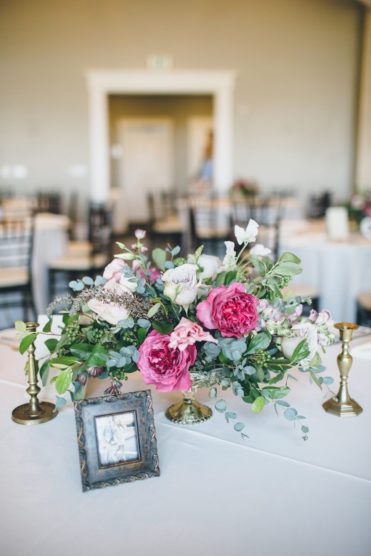 Rehearsal dinners keep people at the tables, so it's important that the centerpieces not be a distraction. A long table feels warm and cozy with a long floral runner and candles, while smaller tables call for classic arrangements.
9. Rehearsal Dinner or Lunch?
The only rule I have for my couples is that their rehearsal dinner doesn't run so late that it's a chore to get up the next morning. Often times, the rehearsals are later in the evening due to work schedules which forces the dinner to be even later.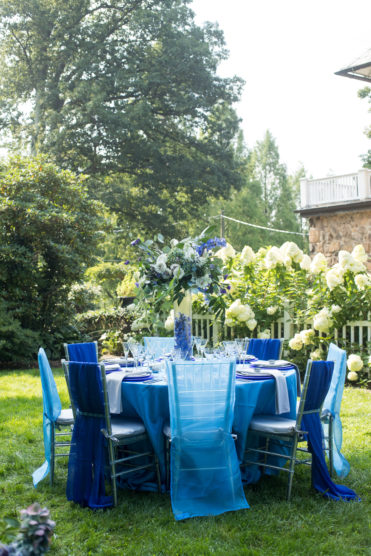 If it's possible to host a rehearsal dinner earlier in the day though, then go for it! Take it outside and enjoy the fresh air, which will allow you to end early enough to get some serious rest. Just make sure you host the actual rehearsal first…you know, before the mimosas.
10. Skip the Rehearsal Part Entirely
One of the questions I am consistently asked is "do we really need a rehearsal?" My answer is always the same:
No.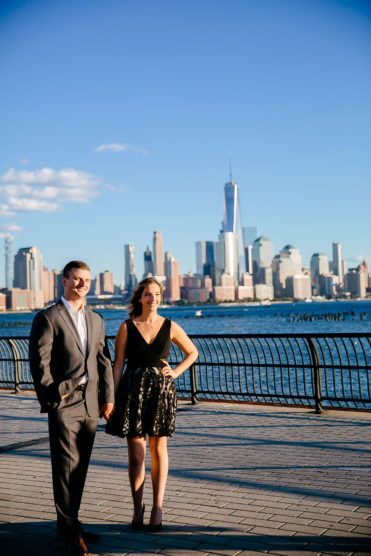 The exception to this is if you are getting married in a religious house that requires a rehearsal. Or, if you really would just feel more comfortable running through everything at least once before the big day. The only reason I am mentioning this is because, in my experience, people do just fine without a rehearsal and one less thing to do the week of your wedding is always a win.
How are you going to make your rehearsal dinner special? Have any tips you want to share? Do you plan on ditching the whole tradition all together? Share what your plans are in the comments to help inspire other engaged couples!