Many brides think that it was easier to find "the one" than it will be to find the one perfect wedding gown they will wear on their big day. A lot of my clients ask me how will they know and I always say the same thing: You will just know. Nevertheless, it can be pretty stressful searching for a wedding gown, which is why I have put together this blog with tips how to find "the one"!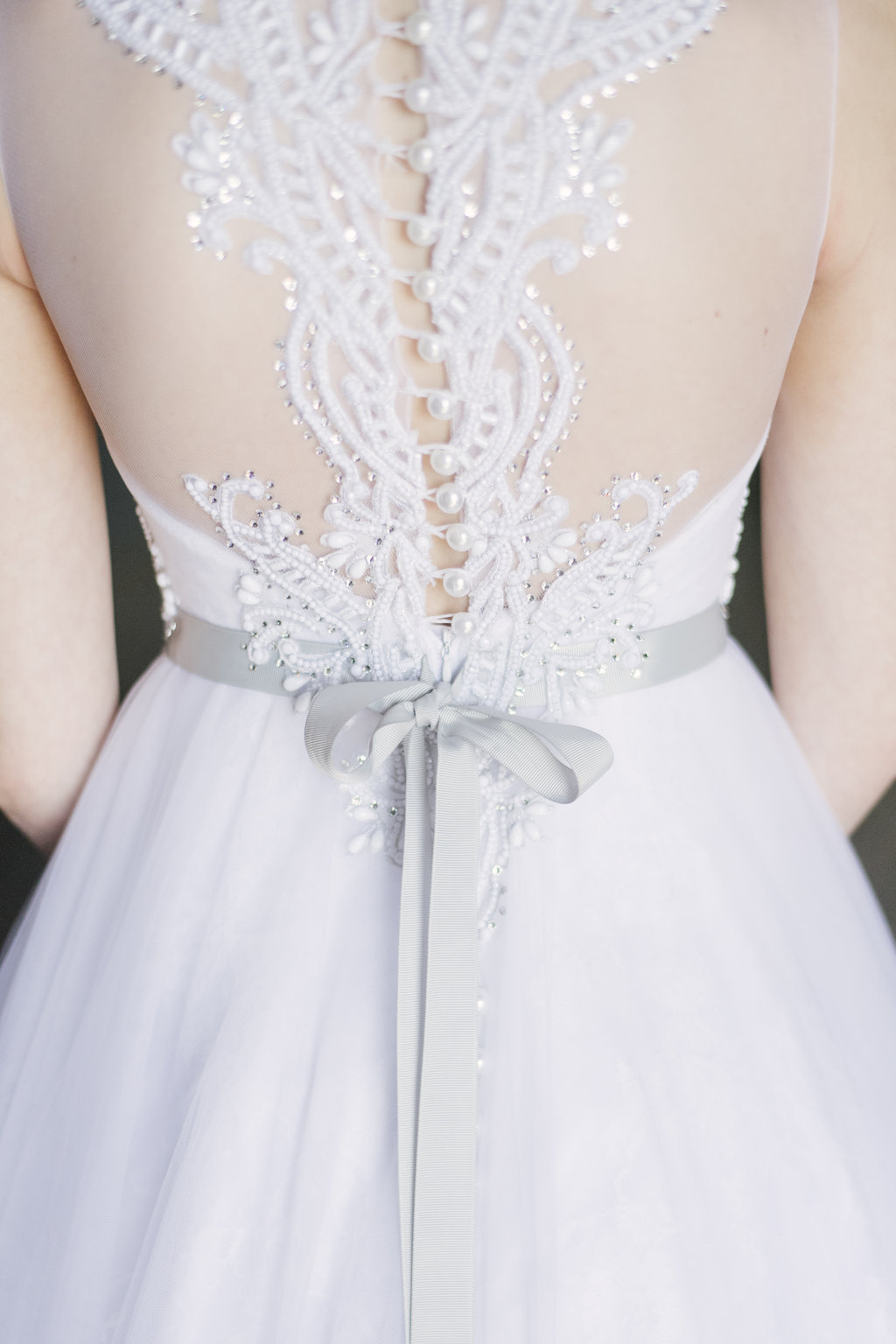 Don't Stress
Easier said than done, right? Whether it's extra yoga, or extra wine, do your best not to let this part stress you out. You'll hear plenty of really helpful comments like "It's just a dress" and "You'll only wear it once", so try and block those out…trust me, you'll be getting comments like this throughout the entire wedding process.
I like my brides to take care of the venue and the dress before anything else. If you have the venue locked down, then it's time to go dress shopping next. It's important to leave enough time to go dress shopping and to place the order. Ideally, your dress should be ordered at least one year before your wedding date. Some designers need less time, but I wouldn't leave less than 9 months if possible. The more time you have, the bigger the selection you will have.
Style 101
There is a silhouette type for every body type, and every silhouette has tons of variations. Beyond the actual shape of the dress are smaller details like the neckline and straps versus no straps. Many brides will have a definite opinion about the neckline before they go shopping, but the shape of the gown that they choose isn't always what they predicted.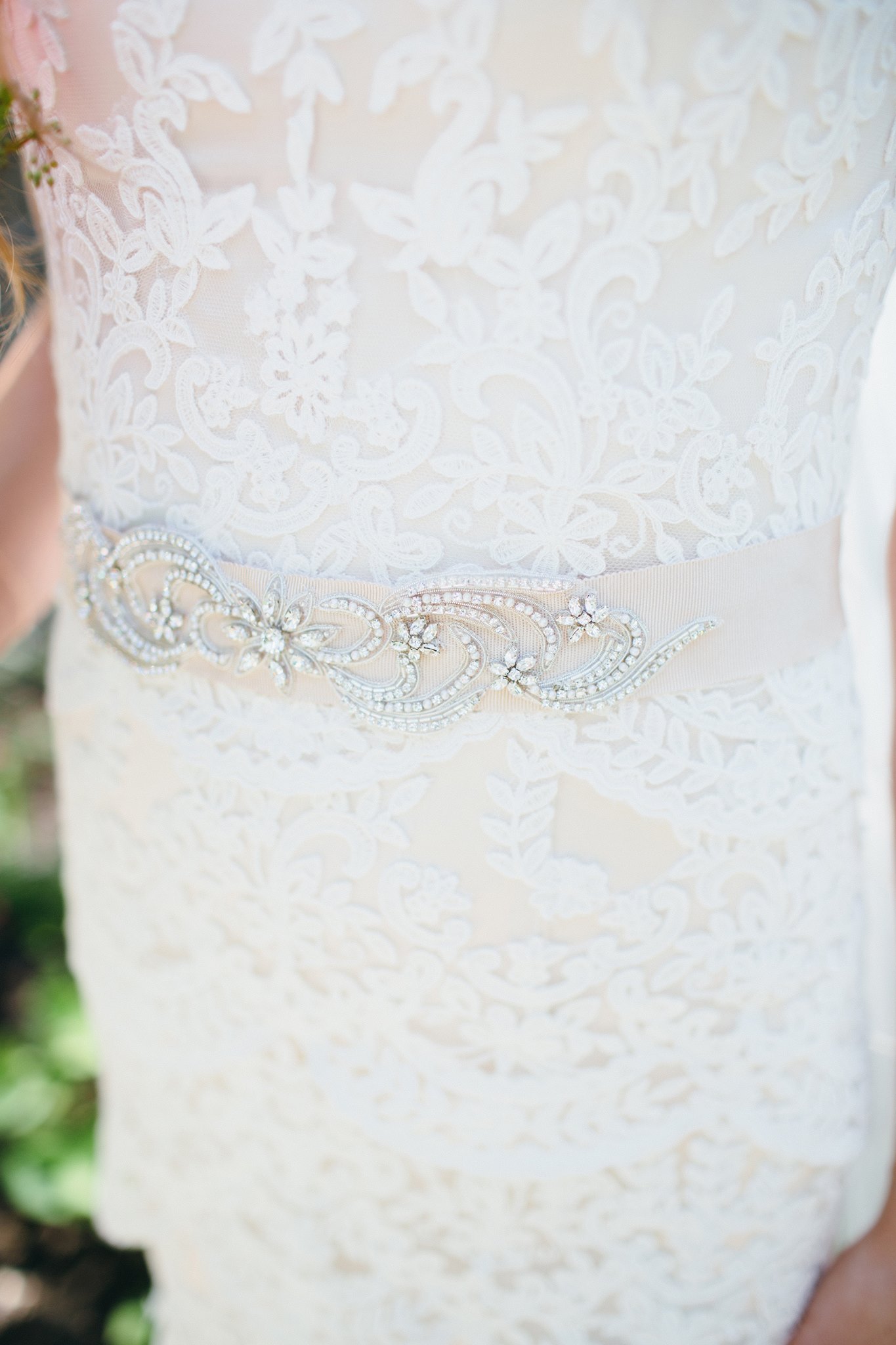 Fitted gowns such a mermaid and trumpet style will hug the body and then flare out between mid-thigh and just below the knee. If you're looking for a dress to show off your figure, these styles would accomplish just that. No matter what though, these are never forgiving and rarely comfortable.
A-line, empire and ballgown silhouette are all more relaxed with the waist-line varying between right under the bust to below the natural waist. These styles are perfect for the bride that wants to twirl on the dance floor. You can select anything from simple to cupcake with these lines.
Necklines can make you love or hate a dress instantly. The sweetheart neckline is super popular, but there are countless options here, so don't cross this off your list without seeing them. You may not like a deep sweetheart, but you might love something a little less pronounced or with an illusion.
Straps, strapless, sleeves from cap to long, this is another element that you really need to try on to see what you really like. I've worked with brides that fell in love with a gown that was strapless and then they added sleeves to make it their own. Of course, the biggest concern brides have with strapless gowns is the thought of pulling it up all night…a good seamstress can make you comfortable, so shop at salons that have them in house.
Where to Look for Your Wedding Gown
Go beyond Pinterest and pick up those things called "magazines". Use the advertisements as a springboard to Pinterest and the internet in general. There are 1-2 page spreads for wedding gown designers and the ones in the ads are the ones the designers want you to see…because advertisements are expensive. If you like what you see, jump on google and type in the designer name to see their collections.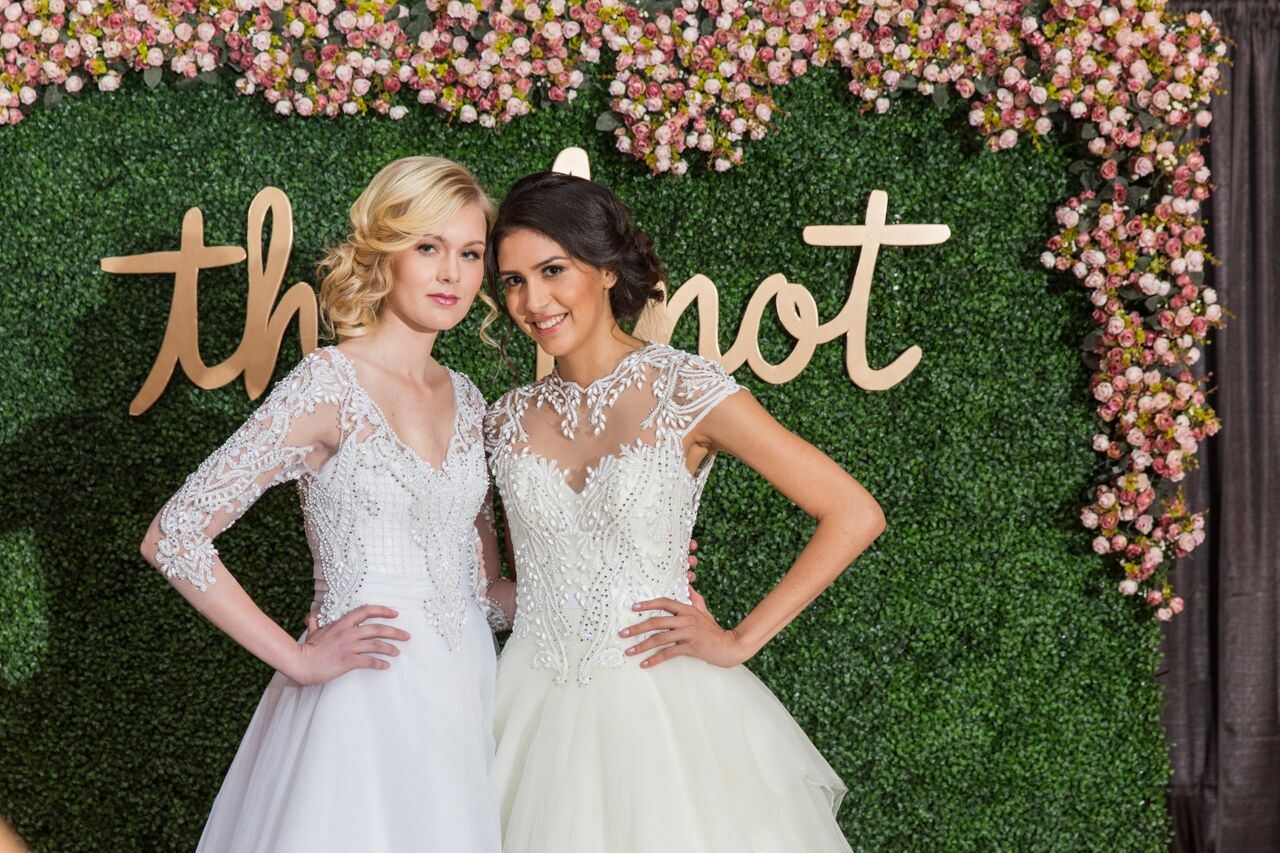 Beyond the advertisements in magazines are the real weddings which are a great resource for everything wedding. Look at these spreads, make notes of the weddings you like and head over to the vendor credits within the same article. In those credits you'll find the designer of the bridal gown and you've now seen it on a real person instead of a 15 year old, size 0 supermodel.
Be True to You and True to Your Wedding Style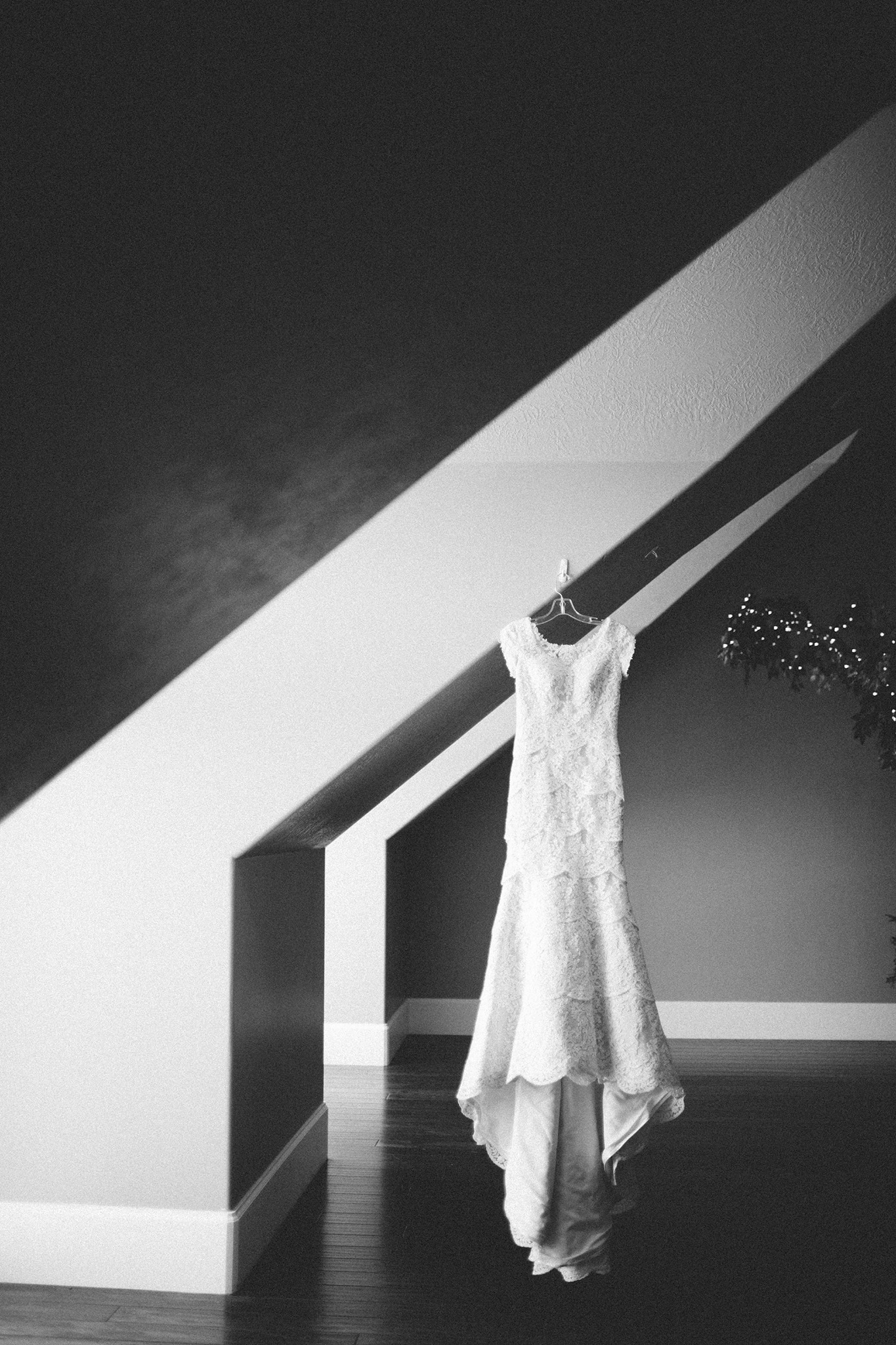 You don't have to know what type of wedding gown you want before starting the shopping process, but don't forget what your own style is. Your wedding day is not the time to be something you're not, so don't convince yourself that you need a couture gown if your whole closet is full of J. Crew. You'll feel uncomfortable trying on dresses that aren't "you" and a bad gown experience is no bueno.
If you already have your venue, use the style to influence your wedding gown. Odds are you won't go for a big ballgown if you're getting married on a beach, any more than you would pick up a lacey mermaid for a vineyard wedding. Don't let your gown be the puzzle piece that just doesn't fit the whole puzzle. Incorporating your own style with the vibe of your venue will help you select the perfect dress for you.
Make it Your Own
Just because a dress is shown one way, doesn't mean it's shown your way. Perhaps you love the neckline on one gown, but the skirt of another. Consider customizing your gown so that you can have both. If the neckline needs to be deeper, or the skirt needs to be less full, ask your consultant what your options are to achieving that look. Keep in mind that not every designer will allow design alterations like this, so if you think you might go down the custom path, be upfront about that.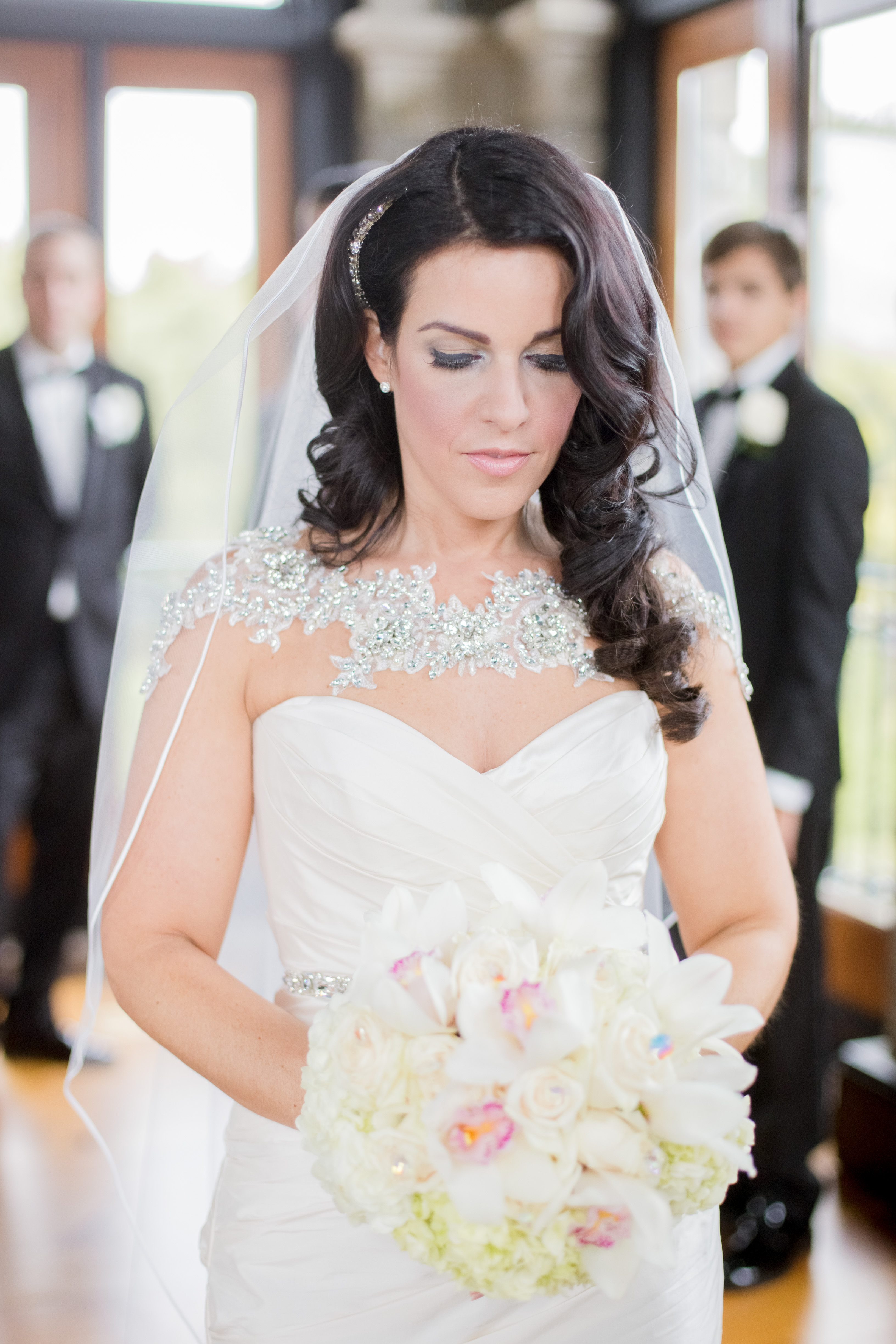 Smaller details like your veil, shoes, train, belt and even buttons, can make your gown truly yours. The look of a veil can drastically change the overall look of a gown, so when you're shopping, be sure to put those veils on at the same time. The train of a gown can be shortened or extended depending on the designer, so don't rule out a dress just because you don't like the train length. Then there are the accessory items like changing out the button covers, adding a different belt and selecting your shoes. The dress is so much more than just the dress and that's important to remember when looking for the one.
Just Say "No" to an Entourage
You've all seen "Say Yes to the Dress" and yes, it is that bad when you bring 593 of your best friends. Everyone suddenly has an opinion and they want to be heard. Nothing is worse than finding a dress you love and having your group of girls say how much they hate it. You'll never buy the dress and you'll resent them for speaking up. Plus, many salons will not allow you to bring more than 3 people with you, so find that out when you set up your appointments.

Get Off Pinterest
Once you have the dress, stop looking. Seriously. There are other things to do and I guarantee you will find a gown that you will think is better than the one you already bought. Nothing good can come from window shopping post-purchase, so delete those wedding gown boards and start looking at flowers.
Conclusion
Finding a wedding gown can be an exciting and crazy process, but it should always be a happy one. It took you years to find the right person to spend the rest of your life with, so have a little patience when looking for the gown. It will all be worth it.