Affordable wedding invitations so stunning that every bride will fall in love! How to get the custom wedding stationery you want for less in this blog. Probably seems too good to be true, especially if you've been searching for a long time now and have come up with nothing. You might be thinking that what you want shouldn't be that hard to find. In fact, I'm willing to bet that almost every bride reading this blog is nodding in agreement right now.
How do I know that? Because the brides (and grooms) that don't want to spend a lot on custom invitations are very rarely picky about the details. They don't need to work with a designer because they know they'll find something out there that's what they were looking for the whole time. These couples don't see themselves as high maintenance and that's what makes it so frustrating when they can't find a single invitation for their wedding day.
Here's a little "come to Jesus" moment: If you've been searching forever and you're turning down designs because the border was half an inch thick instead of a quarter…then you might fall into that "high maintenance" category. But, if you can be honest with yourself, and believe the right invite is out there, then I've got the answer to your prayers right here.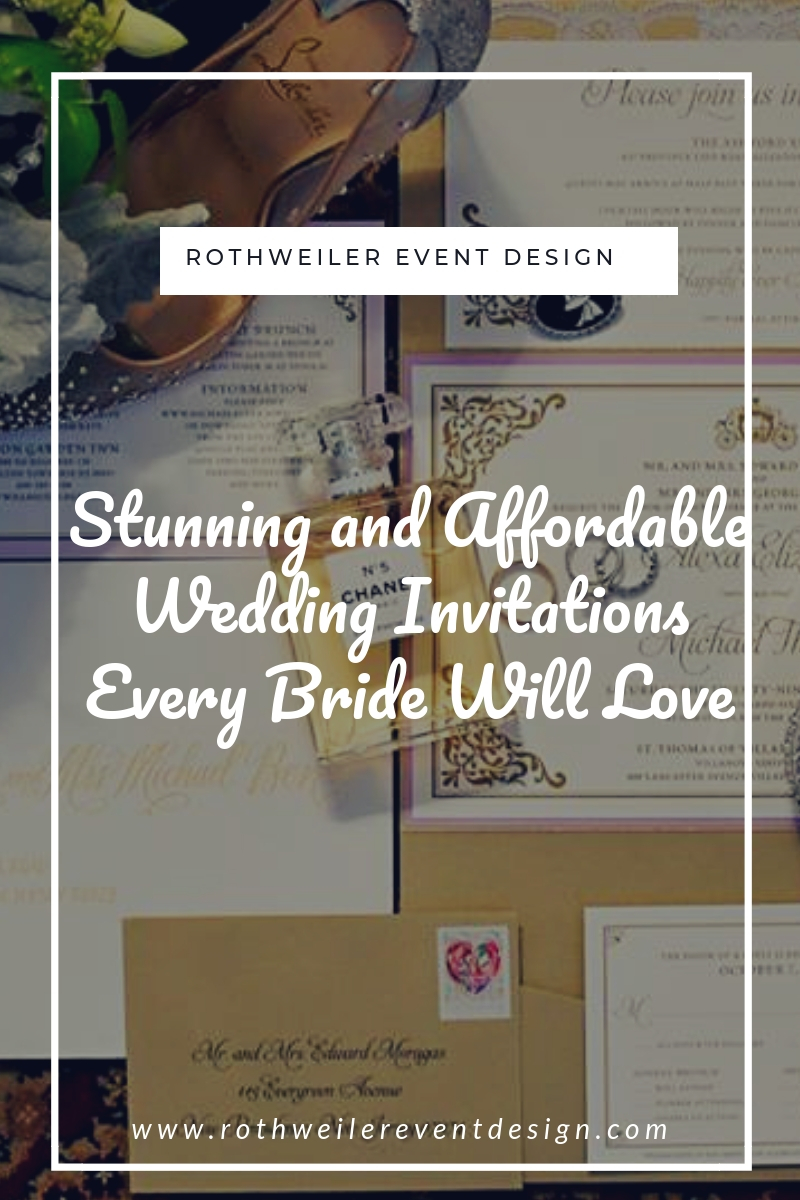 *Please note that most of the links of this page are affiliate links. This means if you click on a link and purchase, you will receive the same price, but I will receive a referral fee. This helps keep my blog free and allows me to share wedding planning tips with you. Thanks for your support!*
Stunning Affordable Wedding Invitations
First off, let's all get on the same page about the word "affordable". It is just as subjective as the word "stunning", and I really need you to get this. What is stunning to one bride, may be hideous to another; and what one bride can afford, could be way outside of another bride's budget. How do you deal with this? You set up your budget first and talk in numbers. It's important to know the entire budget, and how much you are willing to spend in each category.
With that out of the way, let's talk about the invitation vendor that this blog is all about: Minted.
I am, and always have been, a huge fan of Minted. In fact, later in this blog, I'll share with you my wedding planner discount code that you can use on any order with them. If you're just here to grab that massive discount (and who could blame you?) then just scroll to the end and pick up that bad boy. Otherwise, stick around and find out why I'm such a fan of this company.

Custom Wedding Invites Without the Custom Price
When you work with a stationery designer for your wedding, you're sitting down with a real person to go over all of the details. Whatever you want, you can have. A custom stationery designer is starting from scratch and you essentially get a one of a kind invitation. Working with this person, you can also create all of your wedding day stationery like programs, menus, and escort cards.
Related: How to Make Your Wedding Invitations Easy
Some of the benefits you get when working with an in person stationery designer, also exist when you order from Minted. For starters, everything you see on Minted was designed by an independent artist. These are real people putting these designs together, and many are custom stationery designers in real life. This allows for some flexibility when searching for your wedding invitations. How awful would it be to find an invitation you liked if only it was …….(fill in the blank here) and not be able to make that only thing happen?
When looking at invitation samples on Minted, let's say you find one you totally love. You look at it again and everything is perfect except for the border that you wish was a different color. Lucky for you, the first design you see is only one and there are always a handle of options. I've worked with a bunch of brides that found their invitations on Minted by changing the silver to gold in their selection. It's really important to look at all of the options if you find an invitation that you like, to see if any of the design options are ones that you love.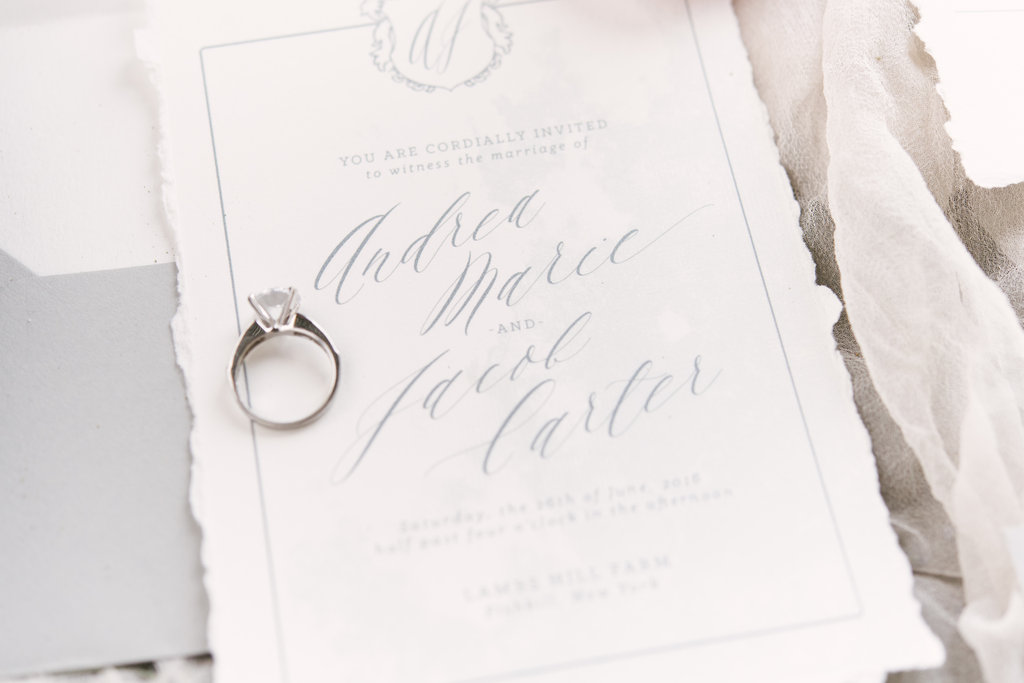 Along with the design variations offered, you can also customize your accessories. It varies from designer to designer, but many invitations will have the trendy options available as add-ons; these add-ons include things like custom postage stamps and wax seals.
Finding Your Wedding Invitations on Minted
There is a really great filter system on Minted. Anything you know you want is where you should start when the search begins. Why bother looking at invitations that just aren't right for you? Here are the filter options with Minted:
Style
Color
Price
Printing Type
Special Features
Orientation
Shape
That's seven filters you can use to narrow down your search right from the beginning. Don't let words you don't know intimidate you either; "letterpress" and "foil pressed" aren't exactly vocabulary words at any other time in your life. Let's not even get started on "vellum overlays"…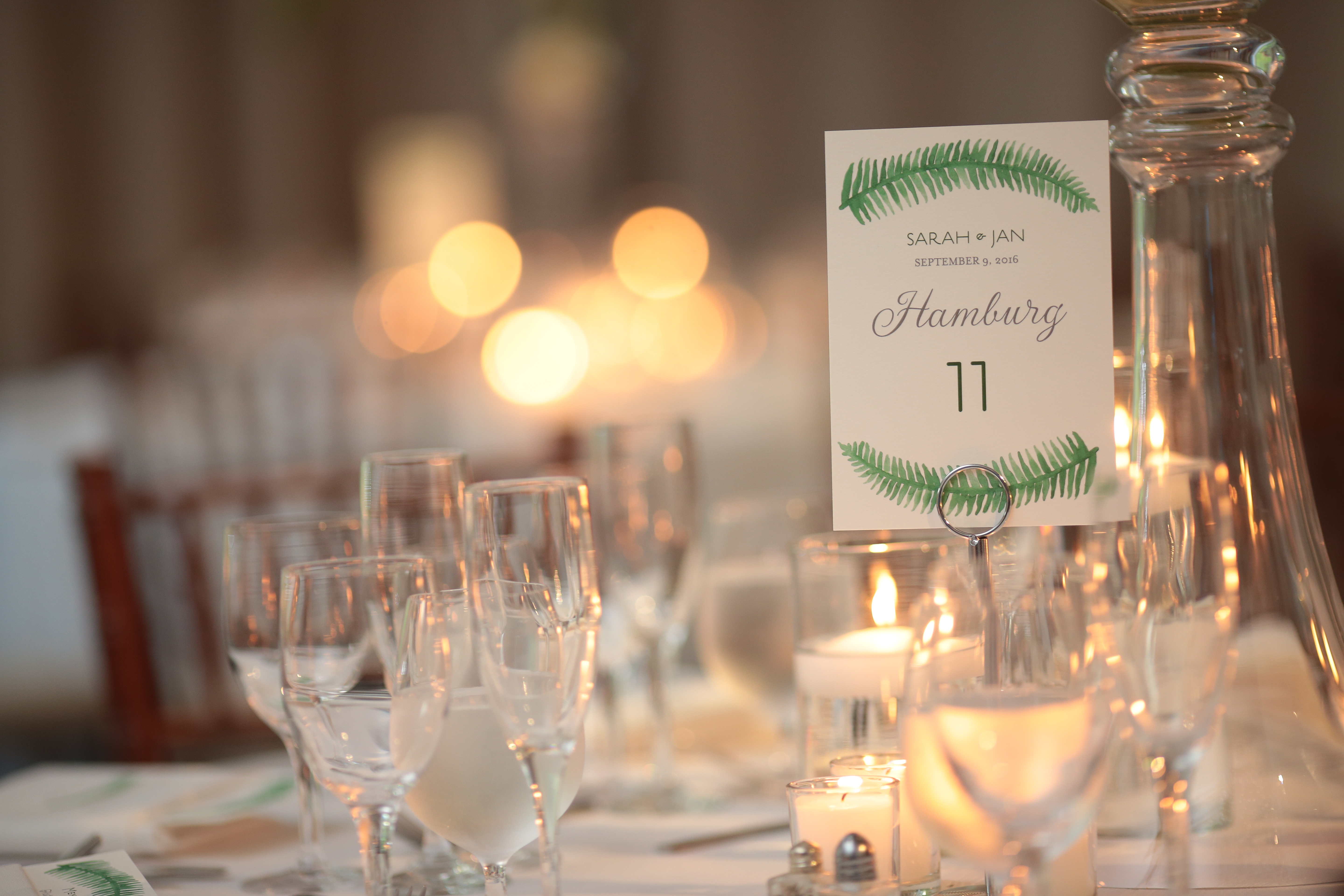 The point though, is that words like those, aren't just reserved for custom stationery designers. The only limits on Minted are the ones you decide on through the filter system.
Free Stuff from Minted
You probably know by now just how expensive weddings are. As a wedding planner, I am always asked about ways to save money when planning a wedding. The best way is to cut that guest list, but that's not this blog. After that, there are plenty of tips and tricks to save money on your venue and vendors. For the full list, be sure to sign up for the release of my e-book later this year.
In terms of saving money with Minted, past the lower prices and the discount code revealed later in this blog, there are a lot of free things you can grab.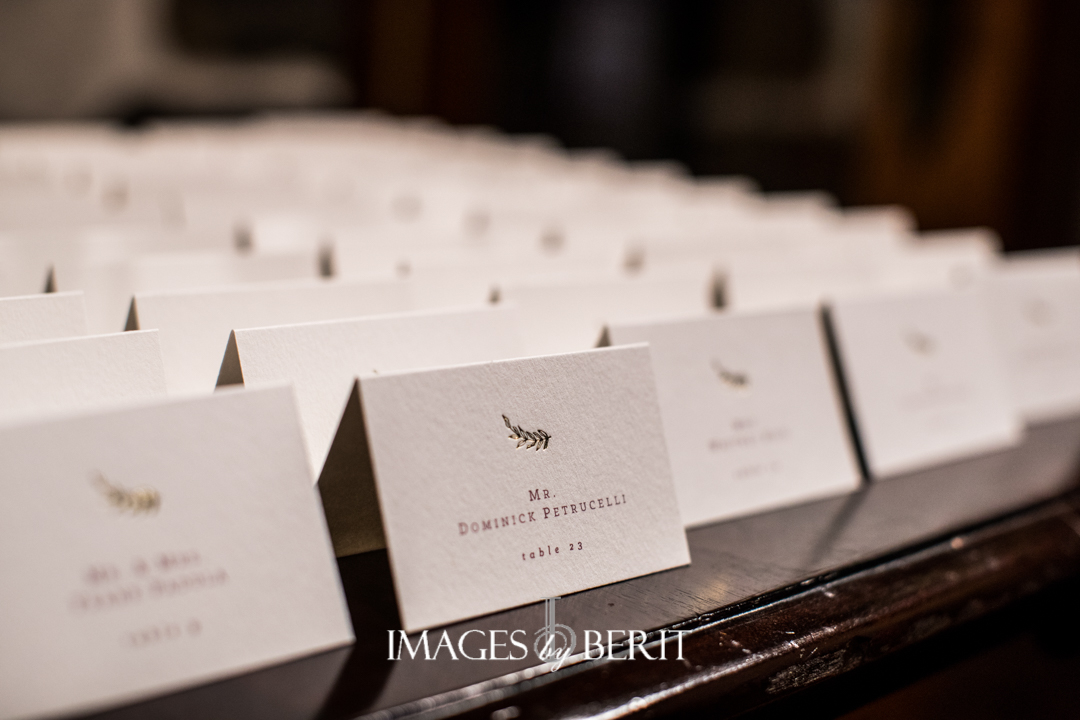 Every single design for wedding invitations on Minted comes with a matching wedding website. A wedding website is essential and most guests expect you to have one they can use through the wedding day. You can spend so much time looking for a website template or trying to design one on your own, so that it reflects your wedding aesthetic. Not only does Minted offer a wedding website to match your invitations, but it's completely free.
Related: The Most Unique Ideas for Summer Wedding Invitations
Other free items from Minted include free custom envelopes and free guest addressing. I am a big fan of that second one because I hate addressing my holiday cards every year. With Minted, you don't have to worry about writing out those envelopes or hiring an outside vendor to do it either. And did I mention it costs nothing?
Perhaps my favorite free item from Minted though, is their sample kit. One of the biggest benefits of working with a custom stationery designer, is seeing and touching the paper in real life. The colors you see on a computer screen aren't always a good reflection of the real color. When deciding between invitations, be sure to request the free sample kit before you commit to a design.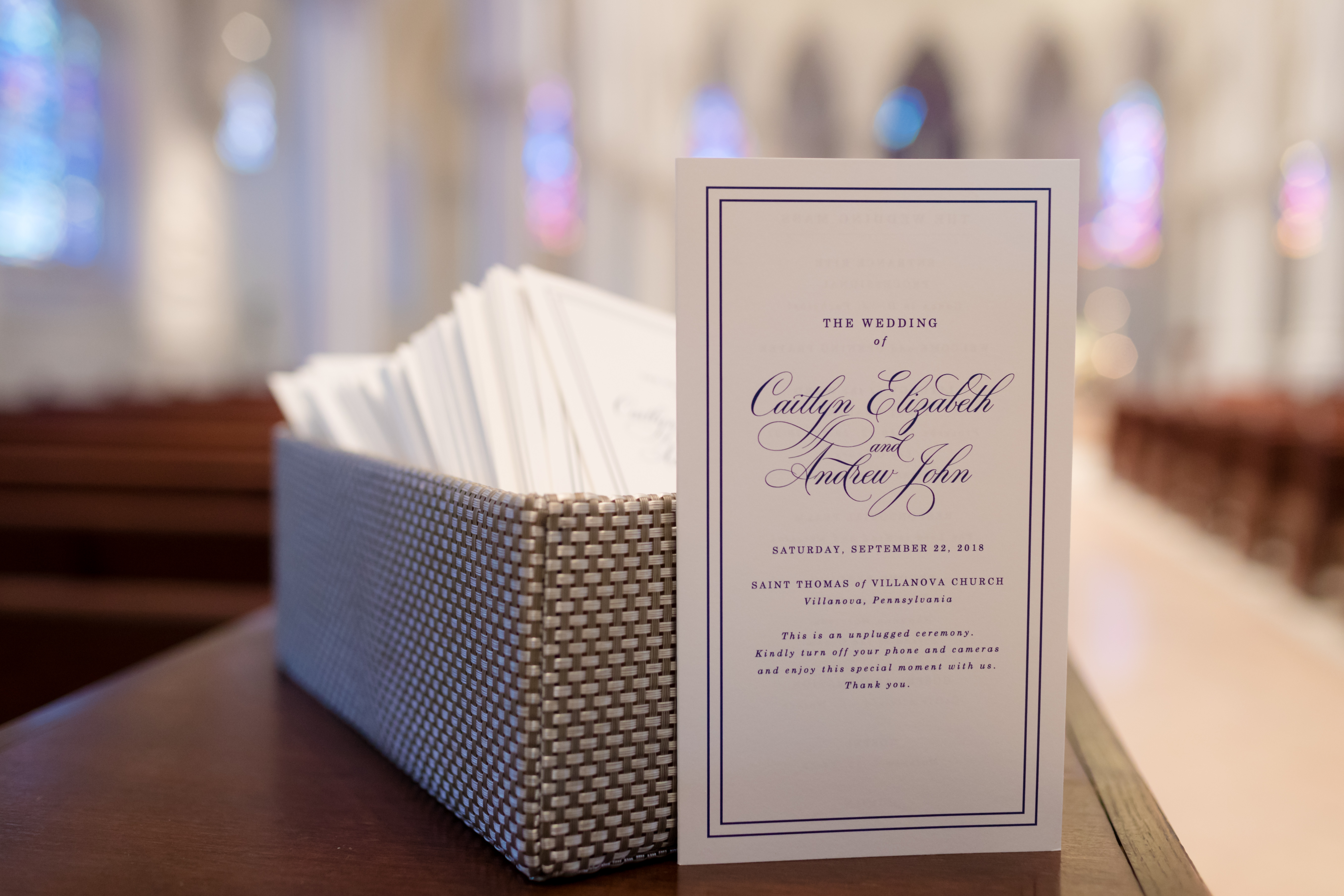 Wedding Day Stationery and More
Putting together your wedding website is one of the first things I tell my couples to do. It's important to get as much information on there as possible prior to sending out your Save the Dates. This means you should start looking at wedding invitation styles and ideas early on in the engagement period, so you can match them with your wedding website.
Leading up to the wedding, there are plenty of social get together's you will need invitations for as well. Minted offers printed stationery for more than just weddings, and you can check everything out right here. For many couples, the idea of spending even more money on invitations for events like their engagement party and rehearsal dinner, is no bueno. This is a great time to explore the world of online invitations, which is another option with Minted.
Getting back to "Save the Dates", Minted can put those together for you as well. Personally, I love magnets. I also love getting all of my couple's wedding stationery from one vendor. Thankfully, Minted has Save the Date options including those photo magnets everyone has all over their fridge. Bonus? You can literally text a photo to Minted that you want to use on yours. I mean…(in my best Chandler voice) can they be easier to work with?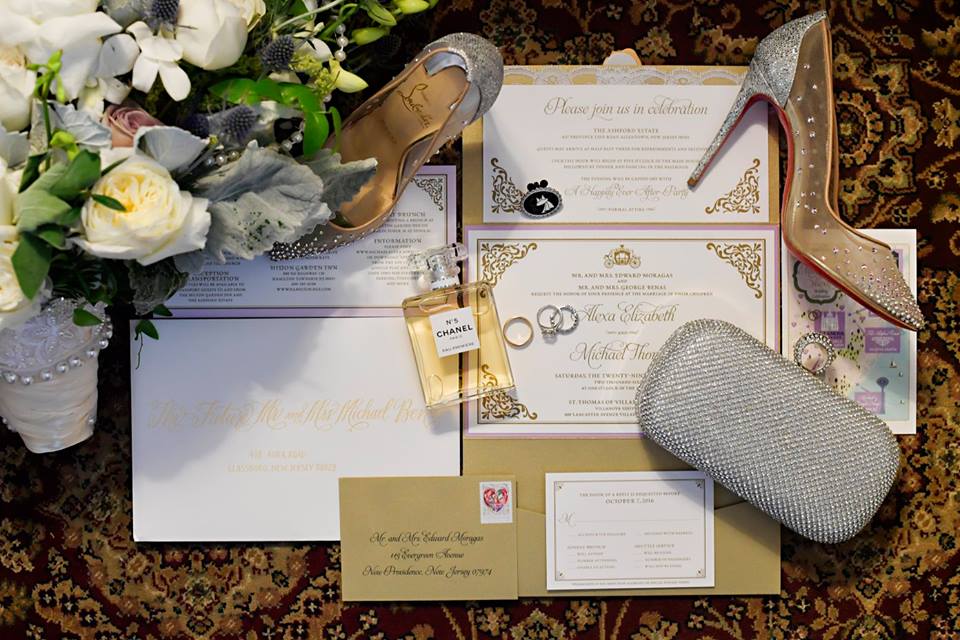 When it comes to the day of the wedding, there is plenty of stationery to talk about. Minted handles the stuff you need and a few bonus items as well. Oh, and they also offer you even more free stuff like guest name printing on place and escort cards and printing on your table numbers. You can keep your entire wedding design cohesive by using the same elements from your invitations on your day of stationery, or working with the same designer and mixing it up a little.
A great way to keep the look of your wedding clean, is by using the same font throughout. This little detail can even be applied on things like personalized cocktail napkins and favor tags. And yes, Minted has those things too.
Talking in Numbers
Earlier in the blog I said that "affordable" is just as subjective as the word "stunning". How do you know if Minted is affordable for you? Let's talk in numbers!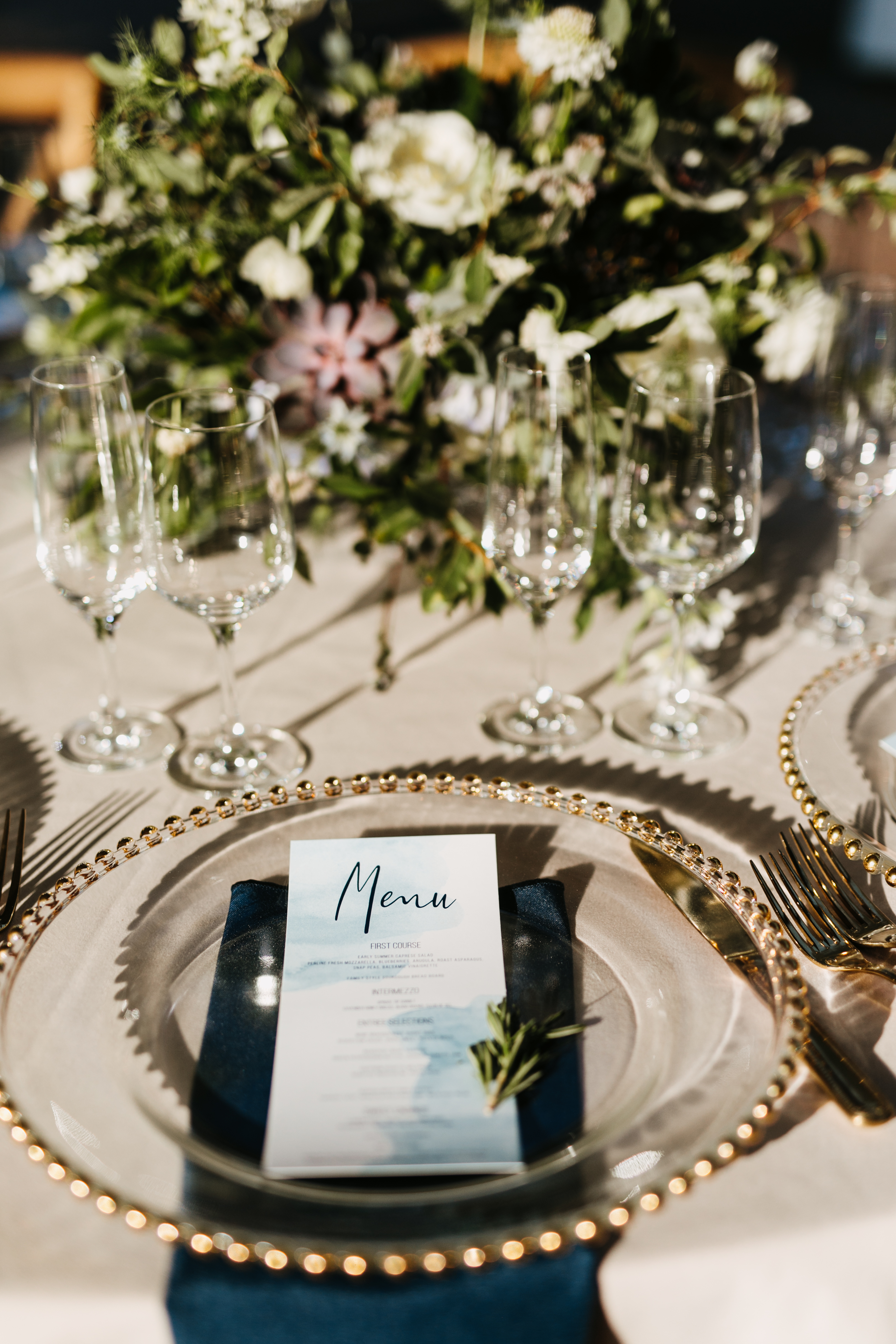 While you certainly can create custom wedding invitations with Minted, there are plenty of options that drive the cost up. Adding on things like envelope liners and certain types of printing will just bring your "per invite" cost up incrementally. A great way to save money with Minted is to select from any of their simpler designs. All in one wedding invitations start at $1.25 each, while their four panel invites start at $1.50 each. This means, with a 150 person guest count, you could get your wedding invitations for a total cost of under $100.
Putting It Together
While you can totally use different stationery vendors for your wedding needs, keeping everything under one is great for both style and cost purposes. Whether you go with Minted for one, some, or all of your wedding stationery, you can use my discount to save even more. Just follow this link and use the code: WEDPLROTHWEILER.
Don't forget to share this blog so other brides and grooms can learn more about Minted and save big on everything they still need!