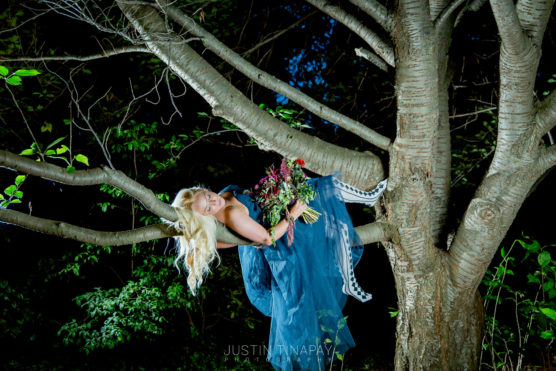 "Everything's got a moral, if only you can find it."
-Alice's Adventures in Wonderland, Chapter 9
This has been quite a year. I don't know about you, but on my personal Facebook page, my newsfeed is littered with comments about how everyone has hated 2016 and is ready for it to be over. Truth be told, 2015 was pretty damn annoying for me, and I was feeling better in 2016. But, looking back, well damn…this year was a challenge plenty of times- both personally and as a wedding planner.
There were  times that I stopped and wondered WTF was going on and if Mercury was in retrograde for like the 900th time, but I am a firm believer that you have to learn from everything and that experiences help you grow in life. You may not be able to find a reason for things happening, but sometimes you don't find out the reason for years. And sometimes the reason is that some people are just stupid and that's that.
So here we are, creeping up to Christmas and on the express train to 2017. I close my office the week between Christmas and New Year's because generally it is a quiet time of year and frankly, I want to see my friends and family members that I haven't seen since like February because work. As much as I love my job and am a self-proclaimed workaholic, even I know that you have to take time away and spend it with people you love. After all, my job is all about love, so I would be an idiot not to cultivate it in my own life.
2016 has been a rollercoaster and here I am, still in love with my job, still in love with love, despite the crazy that was this entire year. This, is my year in review…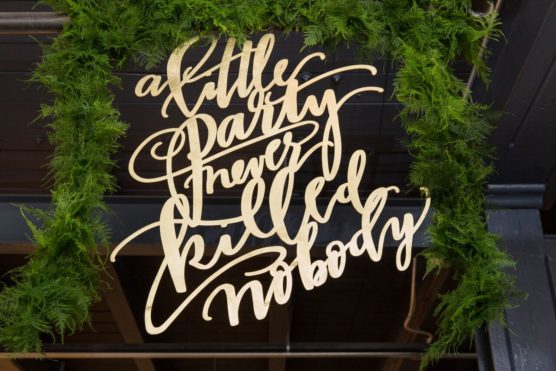 This year began quietly as for the first time the bulk of my weddings and events were slated for early Fall and through November. Typically, I am booked with weddings from April-October and have other events sprinkled in between. Most of my couples have engagements that last anywhere from one to one and a half or maybe two years. That means that I start working with them exactly that far in advance.
Not in 2016 though.
I am about to share with you something that I have never shared with any of my industry colleagues:
I went into 2016 with 1 booked wedding.
One.
You wanna know what panic feels like? That.
Let me give some context as to why that was terrifying to me…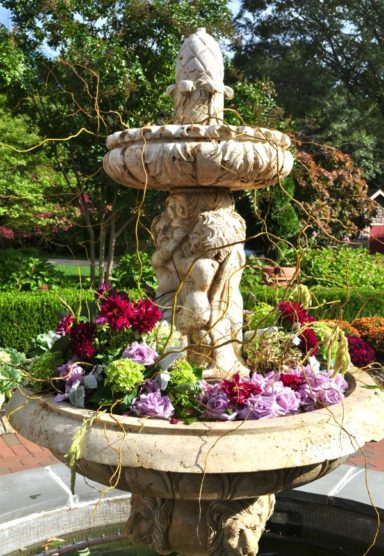 For close to a decade now, I have booked anywhere from 10-14 full planning weddings per year and, as I mentioned before, those were booked anywhere from 1-2 years in advance. This meant that as I went through a wedding season, I already had weddings lined up for the following year and a handful for the year after that. But this year, I had one. One single wedding for 2016 as I entered 2016.
Here I was, the most experienced I had ever been, countless publications under my belt, national recognition and a celebrity client roster and I had one couple book with me to plan their wedding. Something wasn't adding up.
I reached out to people in the industry that I consider friends, and very talented ones at that. Turns out they were all in the same situation and getting booked by clients that wanted to get married within the same year.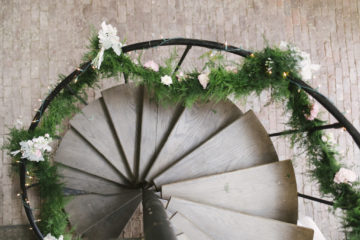 None of them were worried. We were in engagement season and pretty much all of them were chill with the weird AF situation. No one was trying to offer deals or negotiate their prices, even though they were all getting hit with unreasonable requests like full planning for $1,000 (that's unreasonable by the way so yeah).
But I was nervous because this was (and is) my full time job and has been for quite some time. There is no side hustle, there is no anything other than this. My inquiries were few and far between and many that came in wanted me to work for next to nothing.
This is why 2016 became the year that I started caring about demographics and sociology in general. I've heard and used the word "millennial" more times than I can even believe. And why? Because it's real and because the big wedding names like "The Knot" and various publications had already realized it was a factor to consider. The thing was, they realized it before the rest of us did, and then they capitalized on exactly what that generation wanted, or at least what the internet told us they wanted.
This led to a late night (until 4am) couch conversation with my husband about how I was ignorant to think that demographics didn't apply to me or my job. It also led to reading a ridiculous amount of articles about this group of people that statistics say make up over 90% of the engaged population.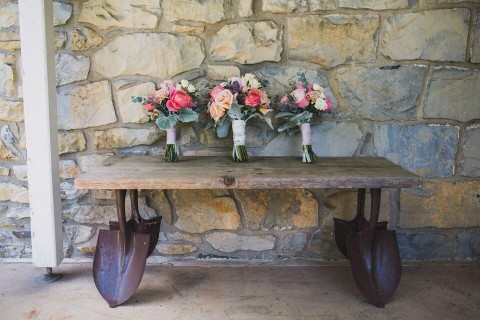 As I changed my advertising tactics and learned about a group of people that on paper I couldn't relate to (even though I'm not that much older than them and in fact fall into their category in certain studies) I started booking more clients.
Before I knew it, I was back up to my normal numbers. And since I increase my rates ever year, I reached my annual goal and then surpassed it as per usual.
What wasn't usual? That didn't happen until mid-March.
That's right. Every single wedding I planned this year, aside from one that booked in December of last year, was a full planning client and they all got married this year.
The challenge with signing new clients at the same time, is that they will all have the same needs at the same time. There are ebbs and flows in wedding planning and sometimes you need to make 5 decisions at once. Sometimes you don't have to do anything. But when everyone books you within a 2 month period, and you have under a year to plan all of these weddings, well…let's just say that caffeine and I went from casual to exclusive really fast.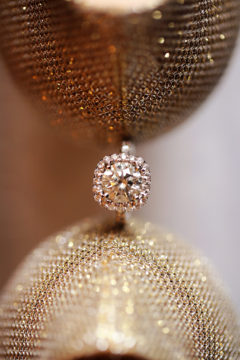 Since I had "nothing" to do until the first weekend of September (you know, since wedding planners don't do anything until the day of the actual wedding, right?), I did what I always do: fill my plate with a ridiculous amount of things like styled shoots and new projects. You know. Cause why be bored?
My clients were all pretty different from each other in what they wanted for their weddings, if they even knew what that was. Priorities ranged from food being creative to everyone being on the dance floor all night. A common request I heard from most?
No waste.
The millennial couple is characterized as not wanting to waste anything and the two categories that applied to were food and flowers. This year yielded more requests for the ability to donate food not eaten than all my other years as a planner combined. When that request couldn't be fulfilled (seriously, the hoops you have to jump through are basically on fire) the answer was always to limit the amount of food being served. That was a direct conflict of what the parents wanted which was an open top shelf bar and enough food to feed the entire planet.
The idea that flowers "just die" was one that I heard on loop all year as well. It was very difficult for the majority of my couples to wrap their heads around the cost of the flowers that they wanted. As a planner, I generally will explain everything but with limits. Frankly, if I feel you're going to argue with me, the professional you are choosing to pay because you don't know zip about wedding planning, then I'd rather just not have the conversation at all.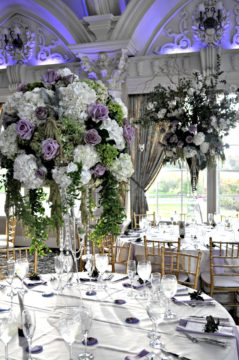 Realizing that waste was a major issue for couples this year and knowing that donating food is rarely possible due to minor inconveniences like food safety laws and all that, I frequently suggested that they consider donating their flowers at the end of the night to a company like Repeat Roses . Initially, they were all interested, until they realized they had to pay for the service. The concept of paying to be charitable (which meant you got the tax deduction) was ridiculous.
To all of them.
Meanwhile, this is a group that comes to your wedding once it is over, breaks down all of your flowers, and then repurposes and styles them before transporting them to places like nursing homes and children's hospitals. So, yeah, you have to pay for it. But I digress…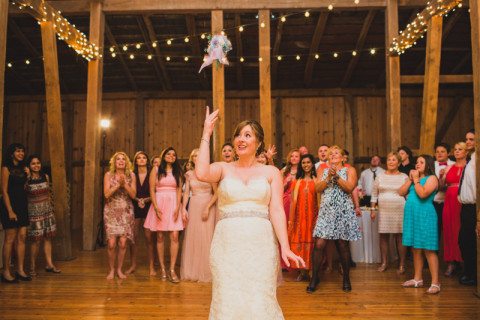 As with most years, the couples that hired me were ones that wanted a creative wedding and generally wanted to stay out of the ballroom. Creating a one of a kind wedding that reflected them was what they all wanted and I'm good at stuff like that. While it would take some time to learn the idiosyncrasies of this new generation, I was pleased that I had in common (mostly) the one thing I need to have in common with all of my couples; and that is the understanding that a wedding is the celebration of the fact that there are over 7 billion people on this planet, and you found each other.
I can think of no better reason to throw a party than that.
Not unlike other years though, there are stories from a handful of weddings that would shock normal people. During conversations I had with trusted members of the industry, and even chats with good friends with normal and less dangerous jobs…like police officers and electrical power line installers…I would constantly get told "I don't know how you do it."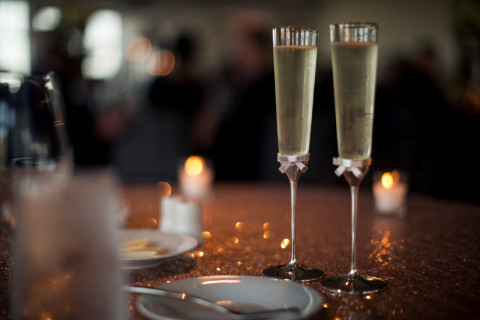 I mean, we all know Jesus turned water into wine when he was at a wedding, right?
All wedding planners are different, and for me, my emotions are deeply invested in every wedding I plan. I'm protective of my couples and I want them to know that I am there for them  and them only. When I say "goodbye" to them, even if it's more like "see you later", there is a piece of my heart that I give away and never get back.
This year I was challenged more on my experience than ever before, to the point that I wondered why I was being paid when there were so many "brilliant" wedding websites out there not to mention best friends that just got married and now know everything. My patience (which doesn't exist) was tested by a bride that sent upwards of 30 emails a day and then said to my face, "for the amount of money we are paying you, you should be kissing our ass."
I had a bride that I was on the same page with until her mother swooped in and took over. Of course, I found out that same bride was badmouthing me to all of my preferred vendors on the wedding day, despite the fact that I had brought 6 huge umbrellas to shield her and her wedding party from the rain that her photographer kept her in for hours.
There was the wedding of a bride I adored that was called off with less than a week to spare, which shattered my heart. I've had weddings called off, but never so close to the wedding date and never with a bride that I connected with on such a deep level.
As with any other year there were difficult vendors that don't know how to play nice in the sandbox, fires to be put out and the usual stuff that comes with the job. In between all of that were two styled shoots, the launch of my You Tube Channel, a celebrity baby shower covered by E! News, and an industry market mixer pulled together in under 4 weeks.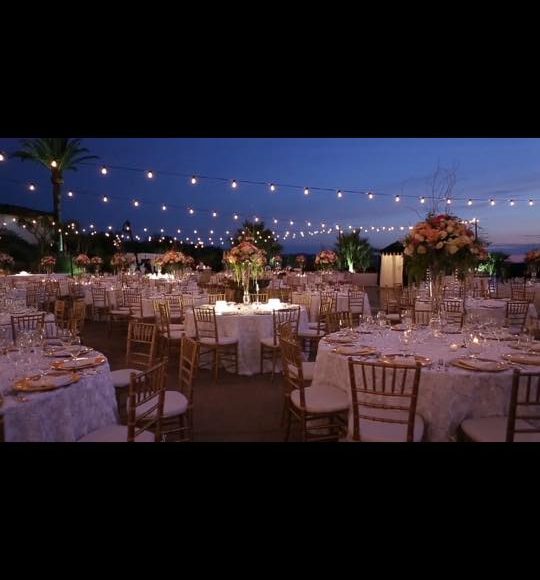 I am happy to say though that there was still a lot of love and I love that even though the "millennials" shook the wedding world this year, when it comes to love, they are no different than any other generation.
If you're still reading, here are some highlights from each event…
Styled Shoot: Lamb's Hill
Early in the year, I was doing my typical "new venue research" and came across a property that overlooked all of Duchess County, New York and basically the entire planet. Extremely rustic but very chic,  the owner of the property had aspirations to have her venue featured in a well known publication. She already had the photographer she wanted but when she offered to handle the flowers, I took over in that department since styling is a huge part of what I do. We also brought in some vintage furniture pieces and I assembled the rest of a very talented team.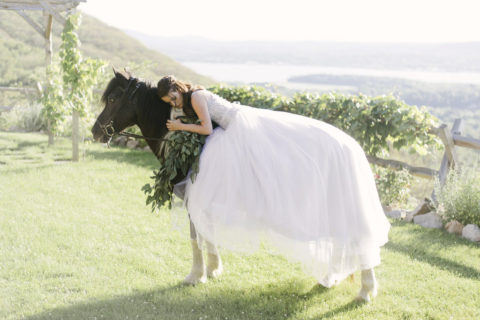 Using Pantone's Colors of the Year  we created a rustic chic and very romantic vibe that ended with a sunset straight out of the movies. BEAUTINI provided hair and make up for our gorgeous models that were dressed in gowns by EA Bridal. Alicia King provided photography and our friends at NST Pictures captured the day on video. Working with Darling and Pearl on all of the stationery pieces and Design Masters NJ for florals, the setting was purely beautiful. It was a long day (and a long drive) but the images are ones that we all swoon over still!
Styled Shoot: Through The Looking Glass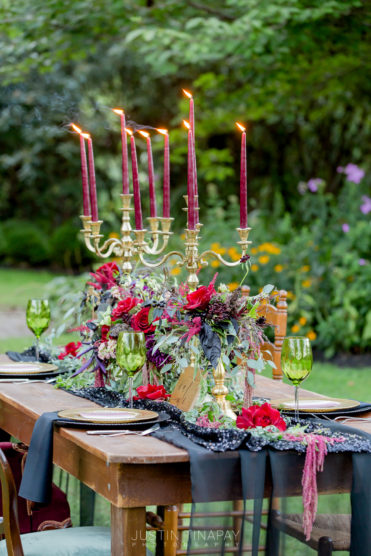 I am in love with the story of Alice in Wonderland. For years I have wanted to put together a styled shoot, but finding the perfect location and assembling the perfect team was not easy. I am happy, no, thrilled, to say that it all came together in late August this year. Behind the lens was a favorite photographer of mine Justin Tinapay and once again, Darling and Pearl provided the stationery, BEAUTINI handled hair and make up and NST Pictures put it all together on video.
The beautiful setting was provided by The Inn at Fernbrook and our vintage rentals were brought to life by Twisted Willow Flowers. With the talents of Joyful Ink Calligraphy who provided laser cut items included drink stirrers and a cake topper for Sweet Grace Cake Designs amazing cake, the day could not have been more perfect if I had fallen down the rabbit hole myself!
As the summer came to a close, we moved into Labor Day Weekend and our events were full speed ahead.
Angela Simmons' Baby Shower
As can be the case for a celebrity event, we had a little under 2 months to plan from top to bottom a baby shower for Growing Up Hip Hop star, Angela Simmons. With a Labor Day Weekend date selected, we went to work with the team at Sugar Factory NYC to create a royal themed shower for a prince on the way! E! News was there to see it all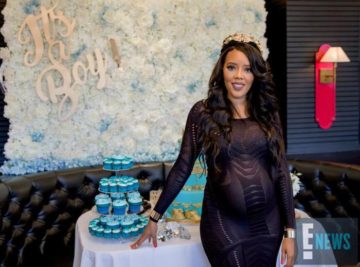 and we worked with our partners in crime Justin Tinapay and NST Pictures as well as the fabulous Darling and Pearl for Save the Dates and Invitations. The amazing cake provided by Sweet Grace Cake Designs was framed by an incredible floral wall designed by Once Wed Walls and the party was blingy and beautiful!
Sarah and Jan
Just one week later, we spent the weekend in NYC again, this time for a wedding that would take place at The New York Botanical Gardens. Originally wanting a wedding at home, plans quickly changed once the bride realized what an undertaking that would be in just 6 months time. With only five months to plan, we switched gears and started from scratch.The result? A wedding with 175 guests that took place at The New York Botanical Gardens complete with a string quartet for the ceremony and a lively band for the reception.
EBE Talent kept the crowd on the dance floor all night and Gabelli Studios was there to capture the details in both photographers and film. We worked with A Touch of Elegance to compliment the garden vibe at the venue and lush white florals and plenty of greenery could be seen throughout the space. Starr Catering provided the amazing food and the couple even stayed late for an after party with close friends and family members.
Meghan and Vinny
This wedding was all about fun and partying from the moment she said yes to the dress and even before that! Looking for a fairytale bash where they and close to 300 guests could cut lose all night long, Meghan  and Vinny knew The Tides would be a perfect choice! Music being their number one priority, we knew that Adam Saber Entertainment was the right company for the job. Bringing in not just a DJ and Emcee, Adam's set up was complete with plasma screens and a photobooth, as well as two live musicians that brought the concept of having a band and a DJ together as one.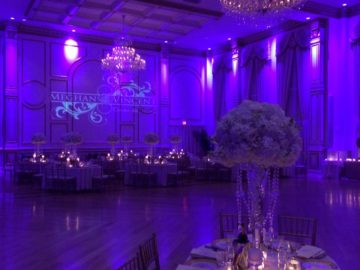 With such a huge guest list, we trusted RPD Limo to shuttle the guests safely to the wedding and then back to the hotel at the end of the night where the after party is probably still going on!
New Jersey Knot Market Mixer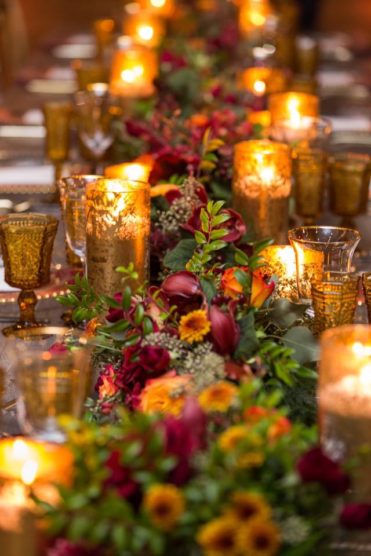 In the middle of Fall-A-Palooza aka Wedding Season Madness, we were contacted by The Knot Magazine to design and plan their market mixer. We had less than four weeks to get together a team of vendors that we knew could rock the house and make this mixer extra special. Working in an industrial warehouse for a venue was something I always wanted to do and even though this was the craziest time of year for  everyone, I was determined to make it unforgettable! Flowers from floor to ceiling, hot pink chairs and black lounge furniture, balloons, sparkle, a fashion show and so much more made it a night to remember. I still have no idea how it came together but make sure to come back and read the blog to get all of the amazing details and full vendor list!
Alexa and Michael
A true Cinderella and Prince Charming couple, these two were surrounded by an incredibly loving group of friends and family at The Ashford Estate.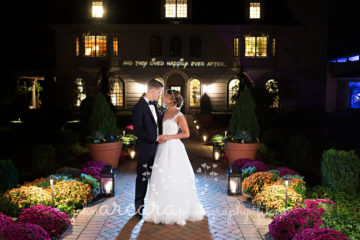 With an eye for design, the details were Alexa's biggest priority and it was a dream working with someone so creative! From the bookmarks that served as escort cards to your Disney book table, to the four foot tall centerpieces, Cinderella carriage card box and spectacular custom linens, there was no detail overlooked. Make sure to check out the blog we wrote to see just how amazing everything was and why these two are totally living happily ever after.
Julie and Ry
Closing out the season is always bittersweet, but that's even truer with a couple as wonderful as Julie and Ry. I will never forget bringing my bride to the limo before the ceremony and asking her if she was ready…to which she tearfully replied "I'm so ready".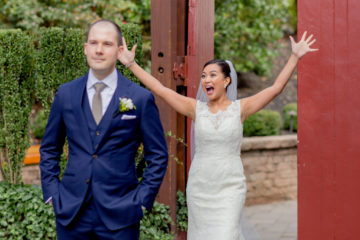 You'll have to come back to the blog to hear the rest of her sweet words and see even more amazing pictures by Justin Tinapay. This woodland dream wedding took place at The Stone House at Stirling Ridge and we love working with their team. A Touch of Elegance created an incredible ceremony backdrop and put together three unique centerpieces for the reception. The bridesmaids wore an incredible fuchsia colored dress and the bride was a picture of radiance right until the last goodbye.
And Then There Were None…
I meant it when I said it is bittersweet to end a season. With each wedding or event that ends, I give away a piece of my heart that I will never get back. But when the season ends, it is the end of a year long journey. This year was a whirlwind of short engagements and super fast planning. I'm not sure I'd ever wish for a year like this again, but I hope that 2017 will have just as much love as these couples did…and maybe even more.
Congratulations to all of my clients of 2016.
To my 2017 clients, you're on deck.
Happy Holidays xoxo