As a wedding planner, staying ahead of the curve when it comes to the latest bridal trends is essential to curate unforgettable weddings for your clients. The excitement builds as we catch a glimpse of what's in store for the upcoming 2024 spring season. And for bridesmaids' attire, there's no better source of inspiration than the coveted Dessy Collection.

Known for their impeccable designs and high-quality craftsmanship, Dessy's 2024 Spring Bridesmaid Dresses are set to enchant brides and their bridal parties alike. Let's take an exclusive sneak peek at what's in store and get ready to embrace the mesmerizing charm of these new designs.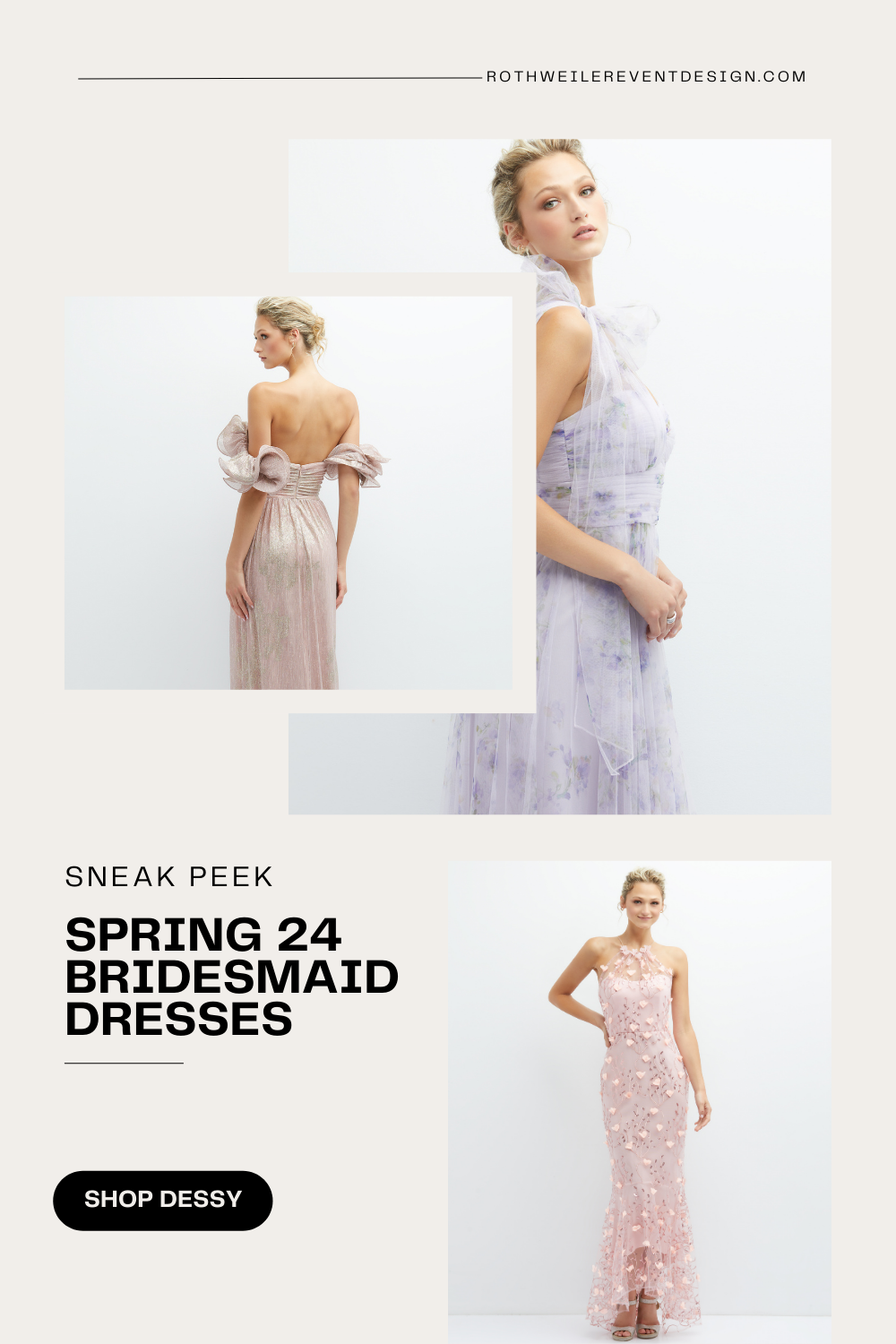 *Please note that most of the links of this page are affiliate links. This means if you click on a link and purchase, you will receive the same price, but I will receive a referral fee. This helps keep my blog free and allows me to share wedding planning tips with you. Thanks for your support!*
1. Timeless Elegance with a Modern Twist:
Dessy's Spring 2024 collection promises to seamlessly blend timeless elegance with contemporary elements. Expect to see classic silhouettes enhanced with modern details like asymmetrical necklines, cut-out features, and subtle sheer panels. This refreshing fusion of tradition and innovation will add an element of surprise and sophistication to your bridesmaids' looks.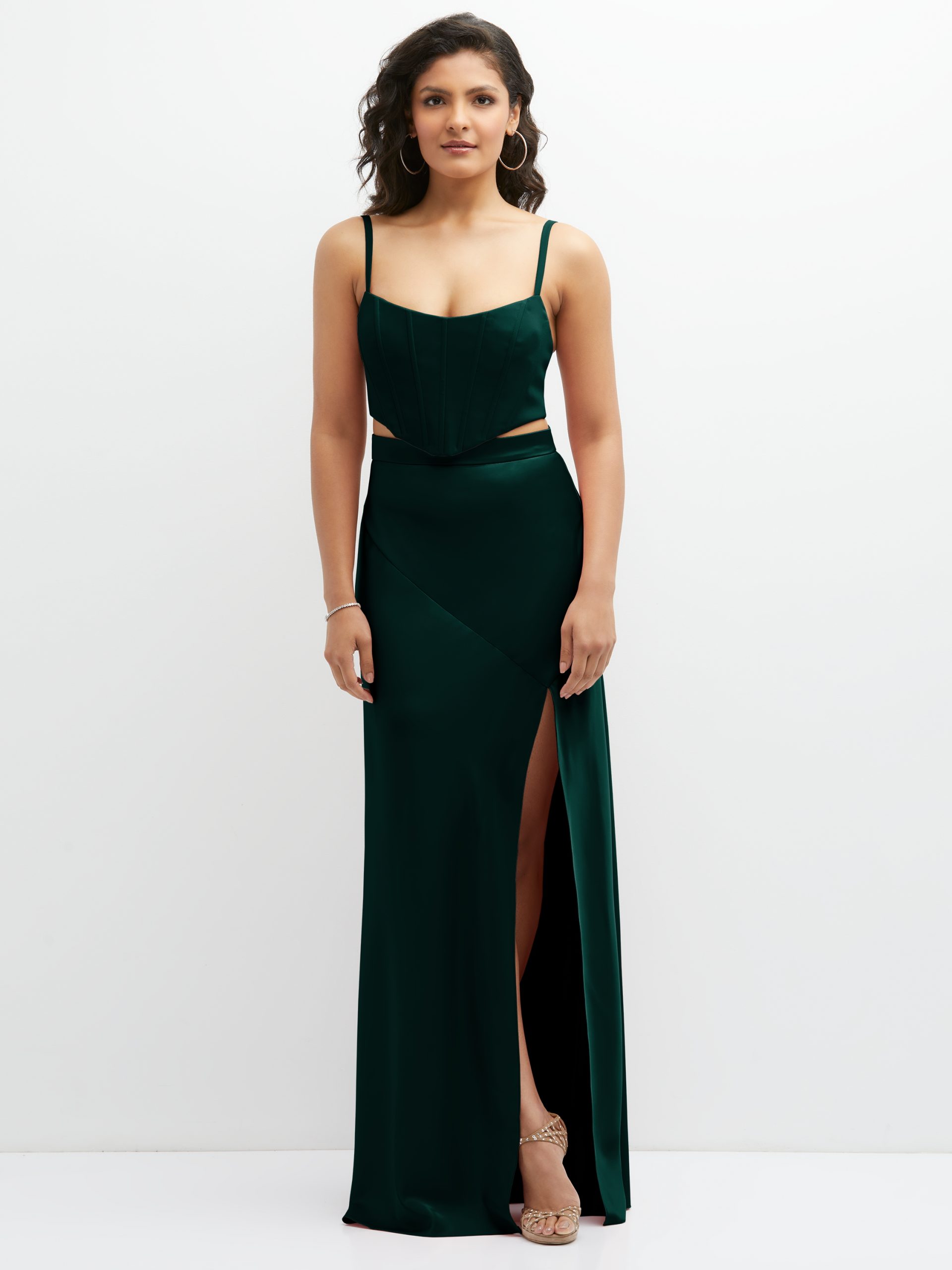 2. The Allure of Pastel Palette:
No spring wedding is complete without a palette of soft and dreamy pastels, and Dessy's 2024 collection brings a myriad of delightful hues to choose from. Imagine your bridesmaids adorned in shades like petal pink, powder blue, lavender, and mint green, echoing the blossoms of the season. These pastel delights will create a picture-perfect harmony with the overall wedding theme.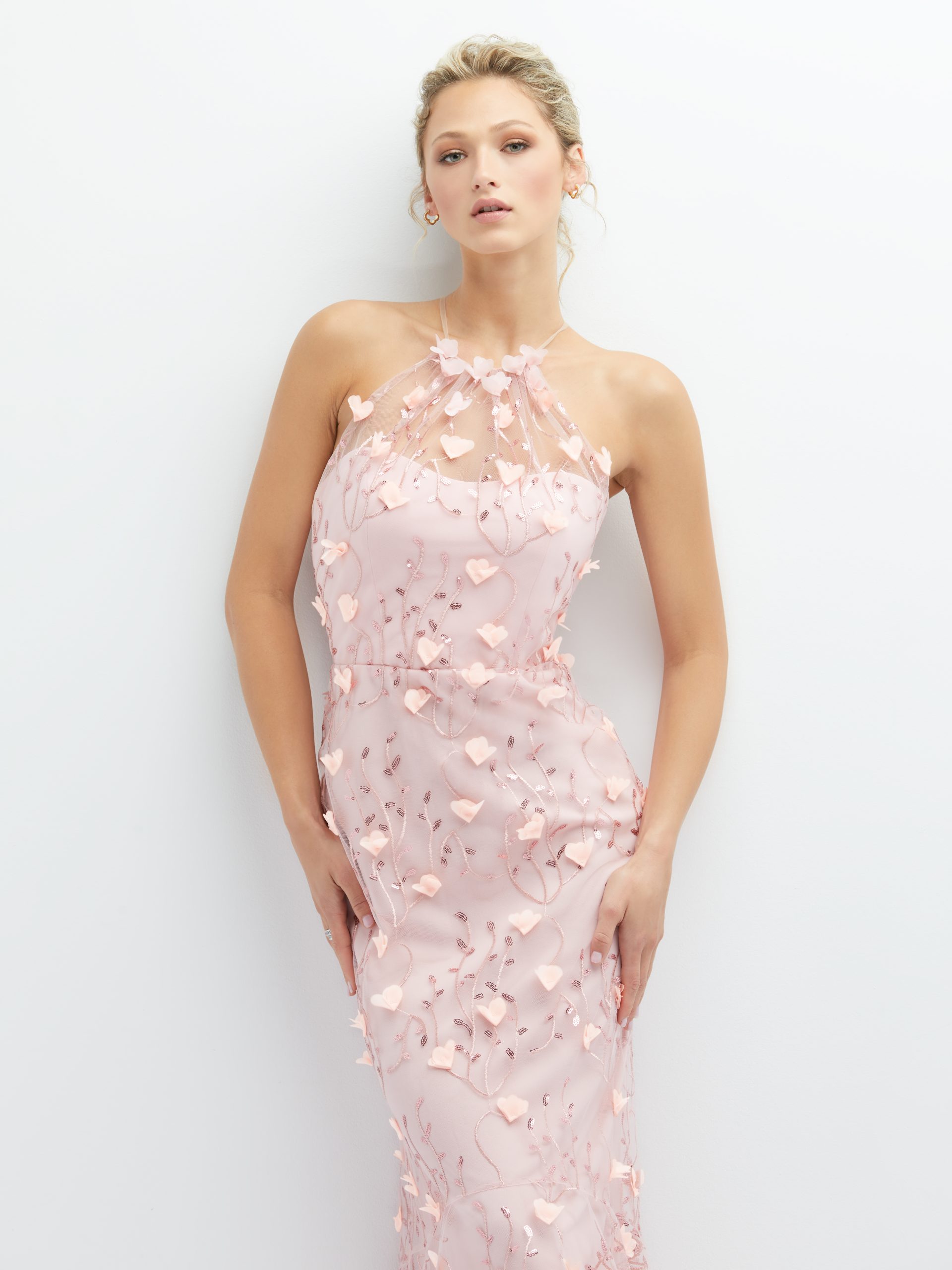 3. Ethereal Fabrics and Flowing Silhouettes:
Dessy's commitment to quality is evident in their choice of fabrics for the 2024 collection. Embrace ethereal and lightweight fabrics like chiffon and tulle that gracefully cascade, creating a romantic and whimsical atmosphere. Flowing silhouettes will allow bridesmaids to move with ease and exude an aura of effortless grace throughout the day.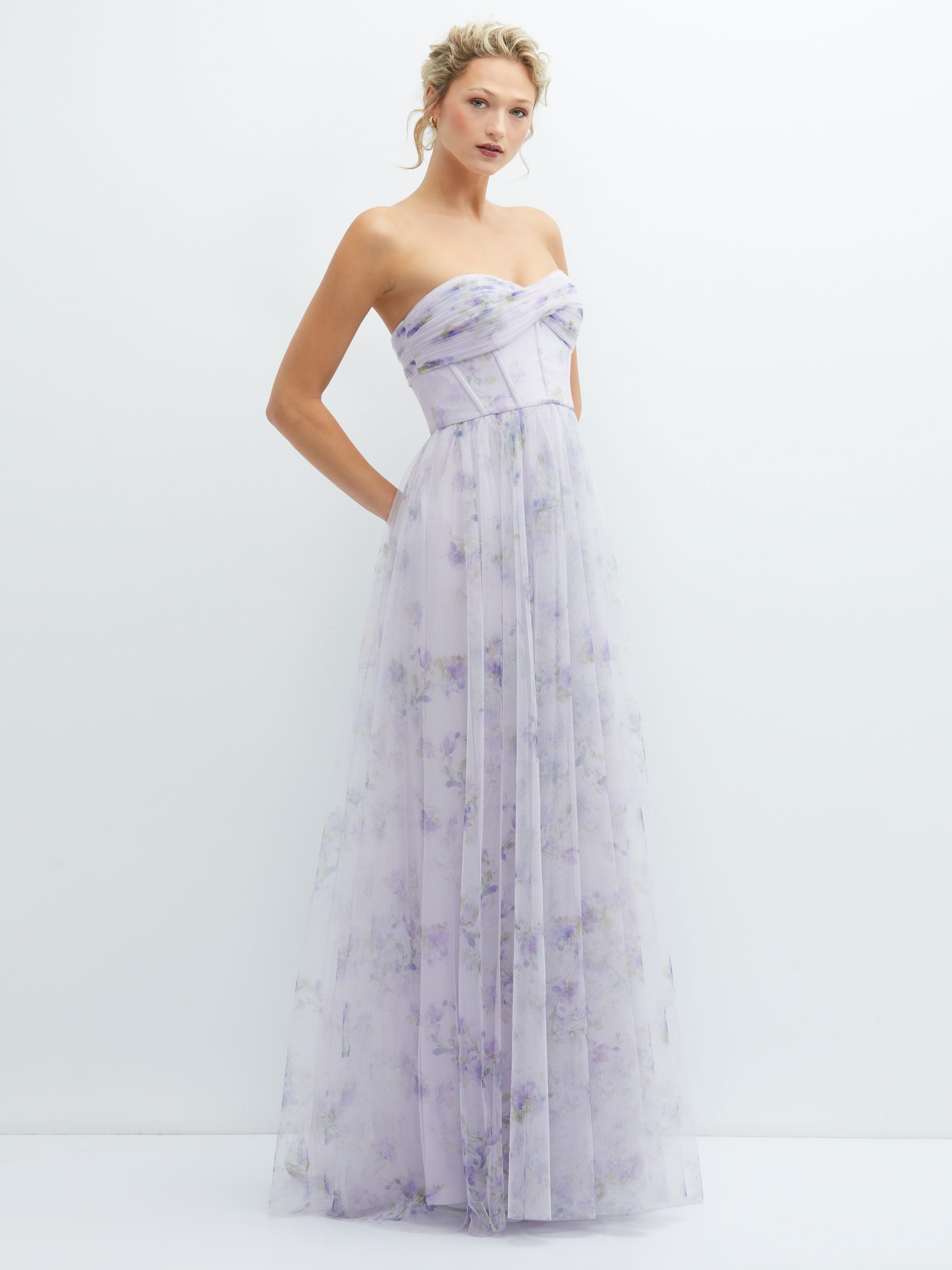 4. Mix-and-Match Magic:
Brides and their bridesmaids adore the versatility of mix-and-match bridesmaid dresses, and the 2024 collection is sure to delight in this aspect. Dessy offers an array of complementary styles that can be effortlessly combined to suit each bridesmaid's taste and body shape. The mix-and-match magic will ensure that each member of the bridal party feels comfortable and confident in their chosen dress.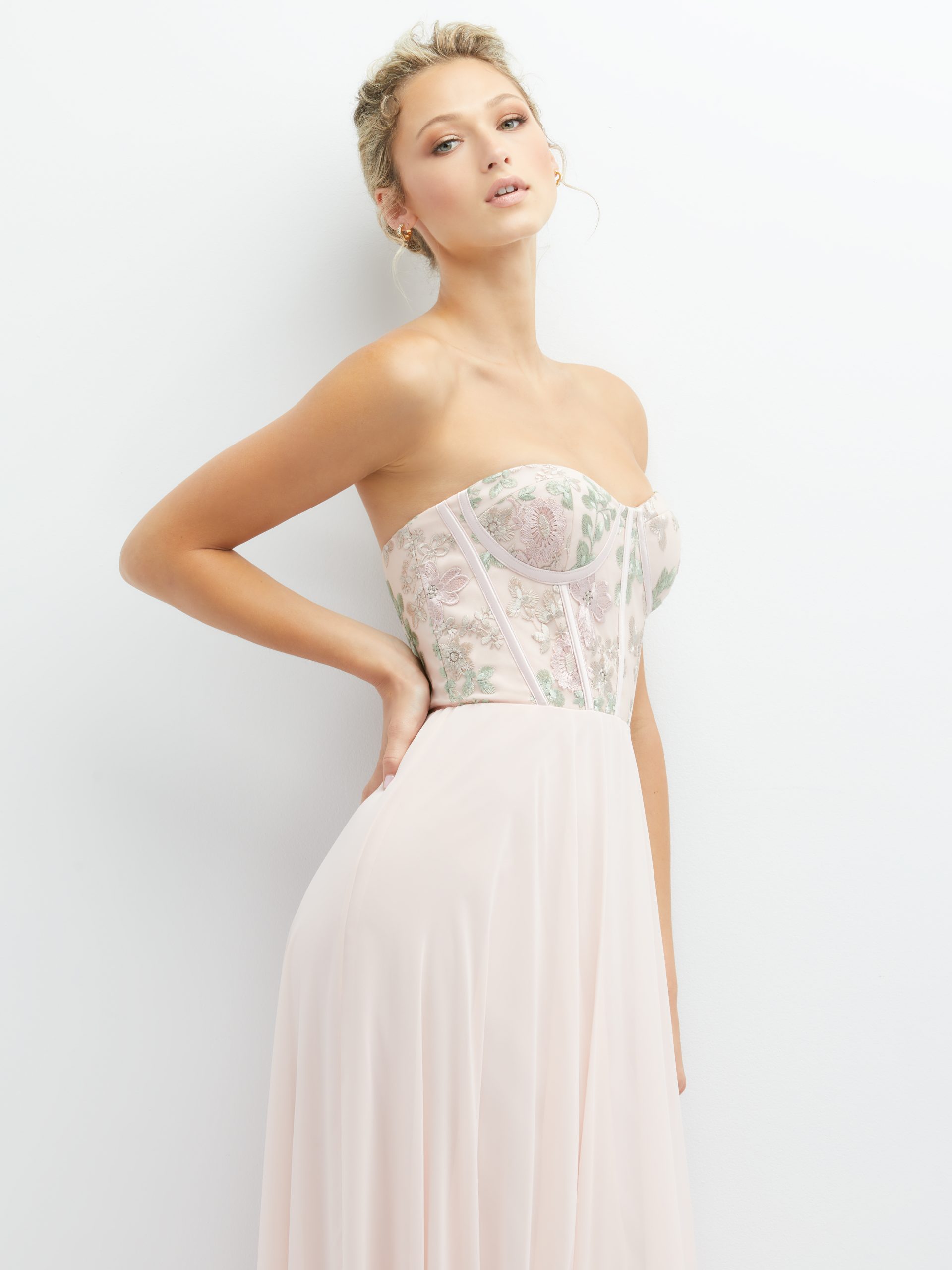 5. Striking Necklines:
Spring 2024 brings an emphasis on striking necklines that beautifully frame the face. Expect to see captivating designs featuring halter necks, off-the-shoulder styles, and sophisticated high necklines. These attention-grabbing details will elevate the overall bridal party look and make a memorable statement.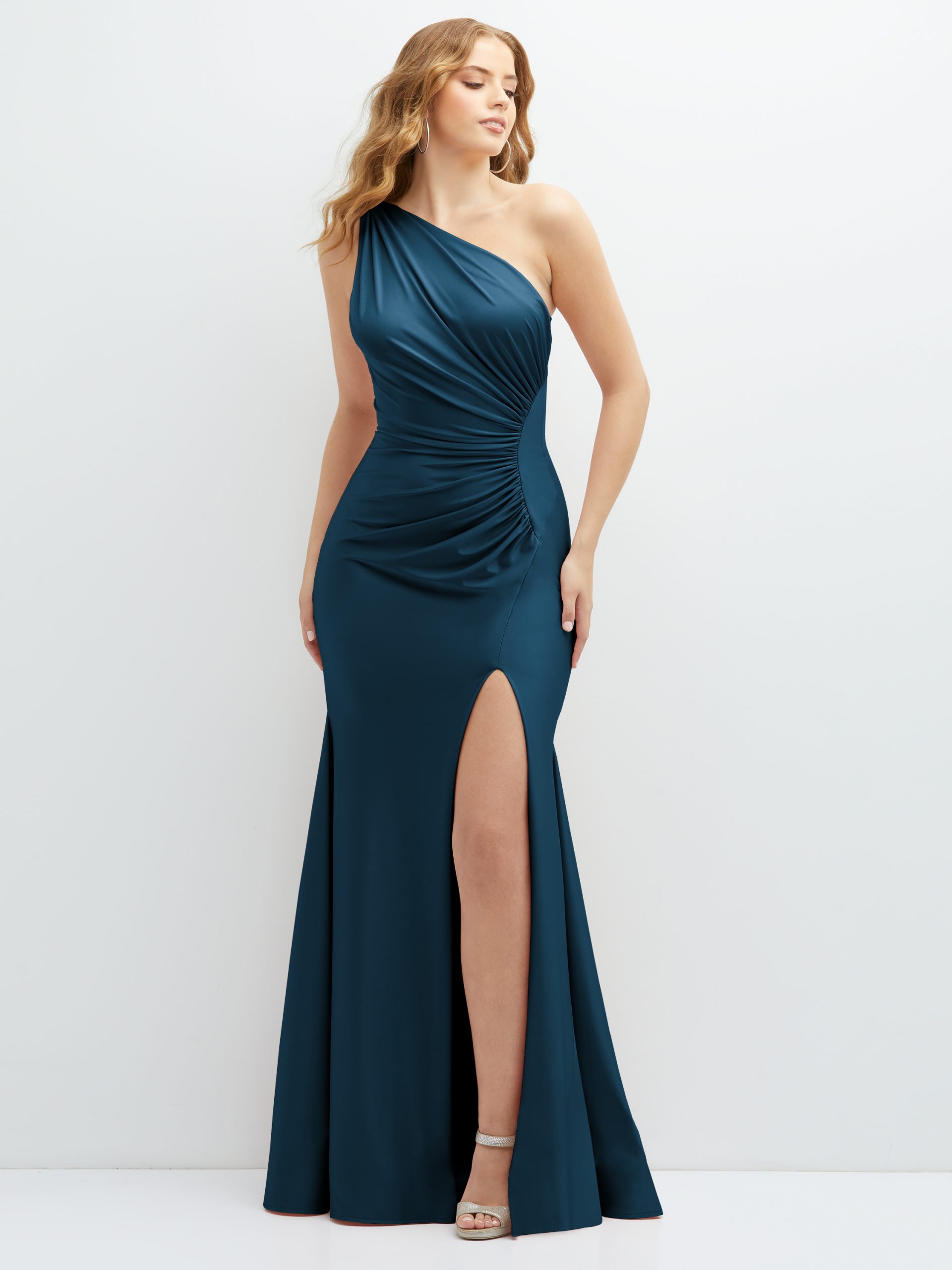 6. Glamorous Embellishments:
To add a touch of sparkle and glamour, Dessy's 2024 collection will feature exquisite embellishments. Glittering sequins, delicate beading, and shimmering embroidery will grace the dresses, catching the light and creating a magical effect. The perfect balance of embellishments will accentuate the natural beauty of your bridesmaids without overpowering their overall appearance.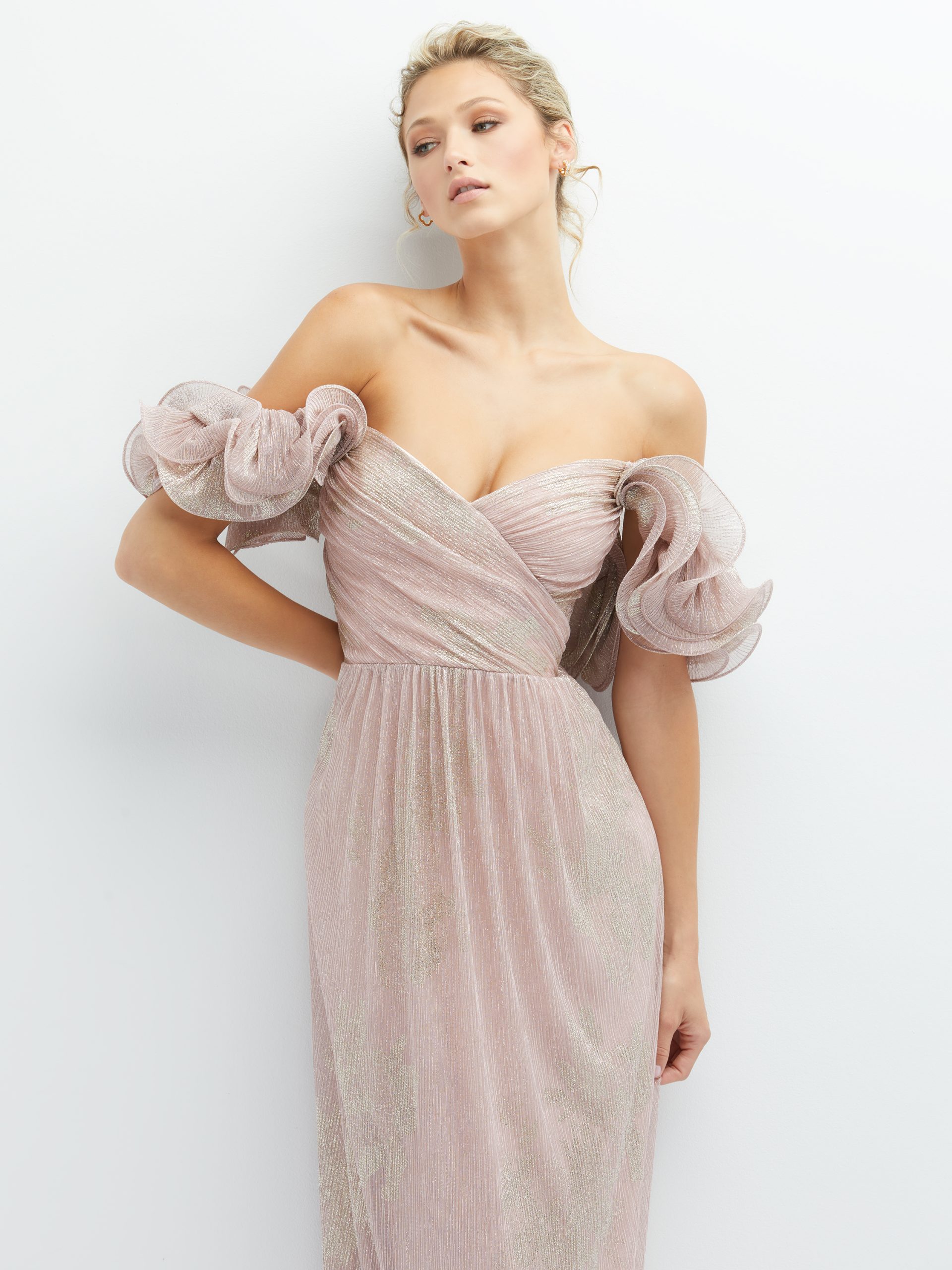 As a wedding planner, you understand that every detail contributes to creating a truly unforgettable wedding experience. Dessy's 2024 Spring Bridesmaid Dresses are poised to take center stage in the world of bridal fashion, offering an enchanting array of timeless yet contemporary designs. From pastel palettes to flowing silhouettes, striking necklines, and glamorous embellishments, this collection promises to cater to the diverse tastes and styles of bridesmaids. Embrace the charm of Dessy's 2024 collection and let your bridesmaids shine as they accompany the bride down the aisle, making beautiful memories that will last a lifetime. Stay tuned for the official release and let these mesmerizing designs inspire your future wedding planning endeavors. Happy planning!