Engagement season starts right around Thanksgiving and lasts all the way into mid-February. Yes, basically, Valentine's Day. It's no surprise that almost 40% of all engagements take place between November and February. The holidays allow for family and friends to be together in celebration. Plus, everyone is just generally in a better mood during these months, amiright?
Engagement season is also the time of the year when trend predictions start coming out in the wedding world. In this blog, I'll talk about the top ring trends for 2019 and give you some pinnable images to leave around the house as hints. Plus, you'll get some ideas on how to find the perfect engagement ring and why shopping together is essential.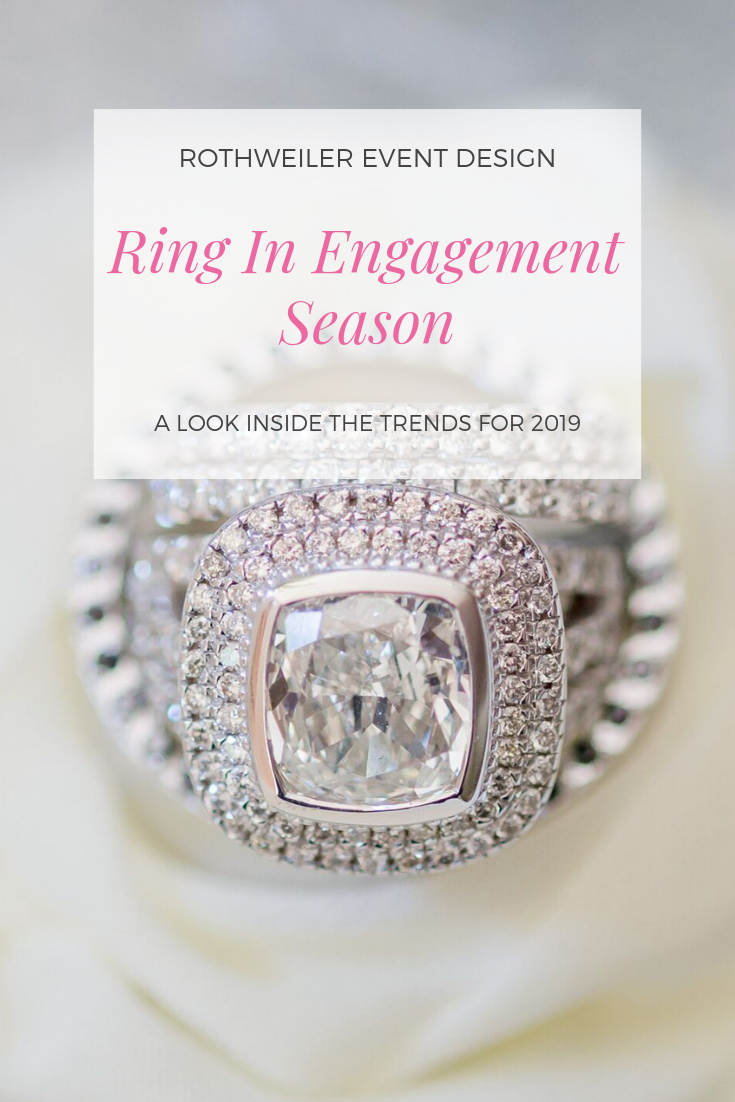 Everything's Coming Up Roses
I honestly thought we had seen the end of the rose gold trend with weddings. Don't get me wrong, I actually love using it as part of a design…but as much as Pinterest would insist it was trending, I never really saw a whole lot of it. It's not always easy to work with and, as a design element, it usually gets swapped out for a more traditional or softer gold.
While it might not be a part of the decor at most weddings, you will see more rose gold engagement rings than in the past. Rose gold engagement rings gained popularity over the last year and they are sticking around. I like rose gold because of its vintage appeal. It's also anything but classic, which makes it even more popular for non-traditional brides.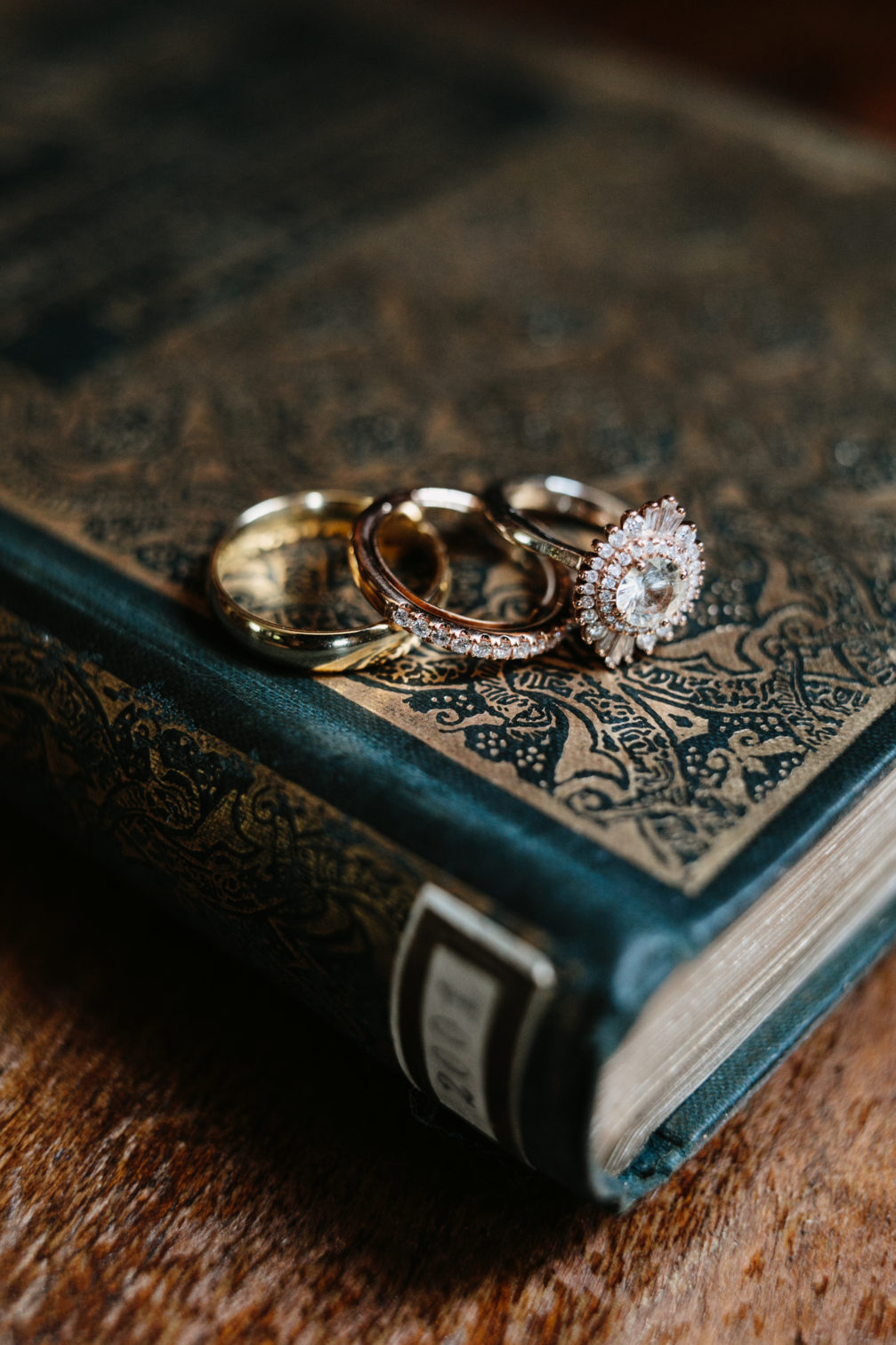 Who is the right bride for a rose gold engagement ring? Well, is it the only piece of rose gold that you would ever own? If you don't already love rose gold, odds are you aren't going to love your rose gold engagement ring for long either. If you're looking for an engagement ring that "goes with everything", rose gold might not be for you either. But, if you're the bride who loves the vintage style, has some rose gold jewelry in her collection and is looking for something just a little different from the standard, then rose gold might be perfect for you.
Diamonds Aren't Every Girl's Best Friend
A diamond ring is the standard in tradition when it comes to engagement rings. There are countless styles to choose from, but the common denominator with engagement rings has always been, the diamond. Just like the wedding gown is supposed to be white, many people believe the engagement ring is supposed to be a diamond.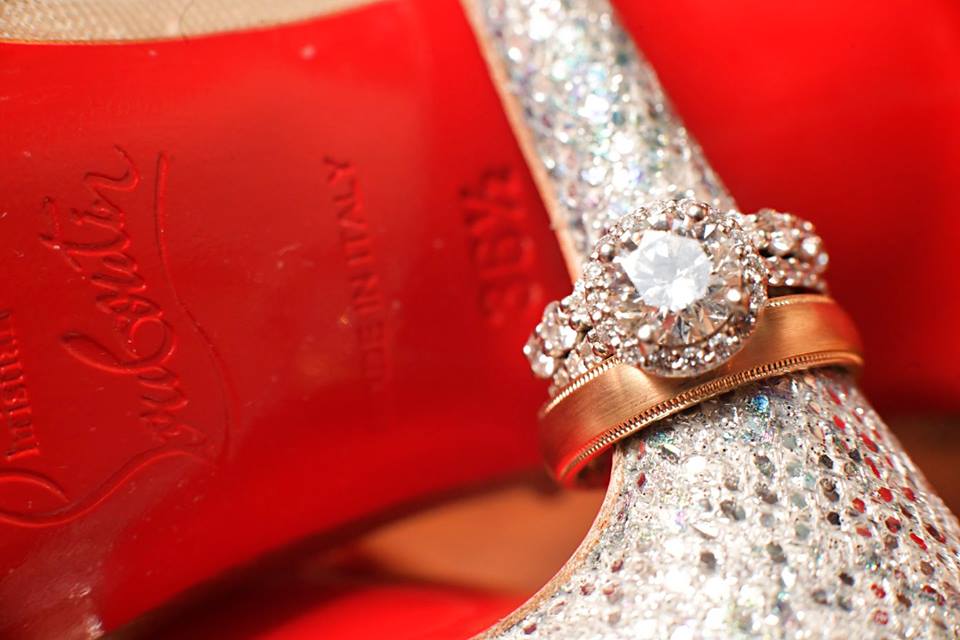 But you don't have to wear a white wedding gown and you certainly don't have to wear a diamond engagement ring either. However, it's not just tradition that makes the diamond the popular choice; a diamond is also the hardest stone available, and considering most women rarely take off their engagement ring, you need something that can take a beating.
Combining the need for a strong stone and the desire for something less traditional, sapphire, ruby and morganite are all becoming popular choices and trending for engagement rings in 2019. FYI, sapphire is available in pink and yellow, so if you're not looking to make your engagement ring your "something blue", no worries.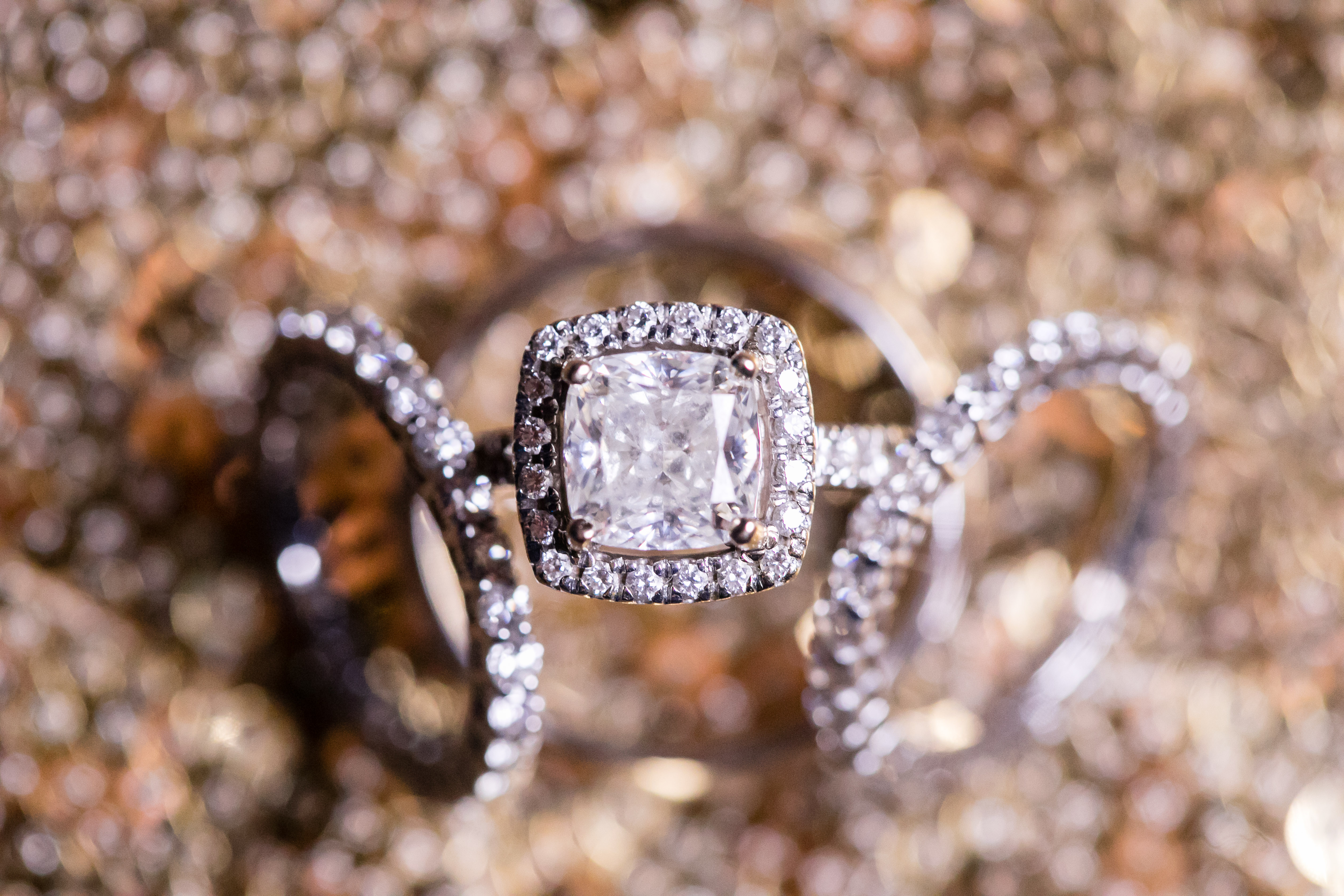 If you're looking to mix tradition with trendy, you can always keep the diamond as a center stone, while adding other gems to the rest of the design. Another option is to keep a traditional diamond engagement ring, and pair it with a wedding band containing colored stones. Either way, it isn't all or nothing, and if you want something a little different when it comes to the stones, you have lots of options.
I Can Feel Your Halo (Halo) Halo
It's not a new trend, but the halo design on engagement rings continues to become more and more popular. Personally, I've never been a huge fan of the halo as I like the center stone to do all the talking. No back-up dancers, no smoke and mirrors; just give me a showcase piece and a few supporting sparkles that don't steal the spotlight. The halo gives the illusion of a bigger stone, but you're not necessarily saving money by including one and going with a smaller stone…so I never understood that way of thinking.
Basically, don't get the halo to save money because you won't.
But, if you like the halo look simply because you like the halo look, then you're going to have even more to choose from come 2019. When halos first became popular, we saw them on round stones mostly, even though they can work on pretty much any cut. You also don't have to create a circular halo either, and designers are showcasing interwoven designs along with other styles to show the versatility of the halo.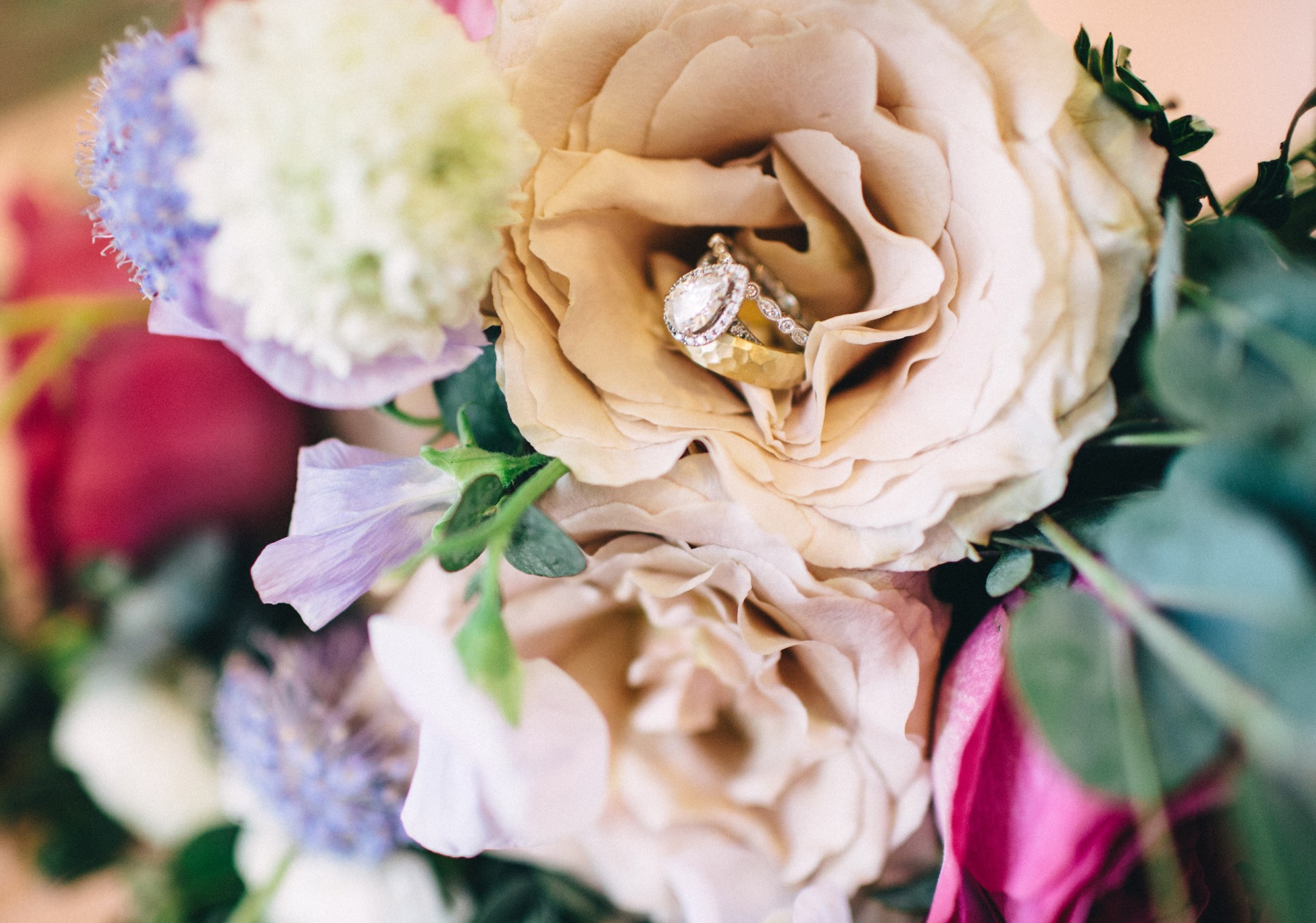 Shopping Around
Let me make it clear that while I think the proposal should be planned as a surprise, the engagement should not surprise anyone. There shouldn't be any wondering if the two of your are going to get married because if you're not on the same page before an engagement, then there's probably someone out there better for you. So, let's assume you've had the talk, you know you want to marry each other, and there's a timeline of some sort in your minds. Should you shop for the engagement ring together?
Yes.
Not just "yes". Hell yes.
I wouldn't trust my husband to pick out a pair of shoes for me without some serious conversation ahead of a shopping trip. That conversation would likely include pictures of everything I like and don't like. And that's just for one pair of shoes that I won't wear every single day for the rest of my life.
Maybe that's not your life. Maybe you trust your man to pick out exactly what you want and you have no doubt that every detail of that engagement ring will be perfect. Usually though, that's not the case and that's why I recommend shopping together before the ring is purchased.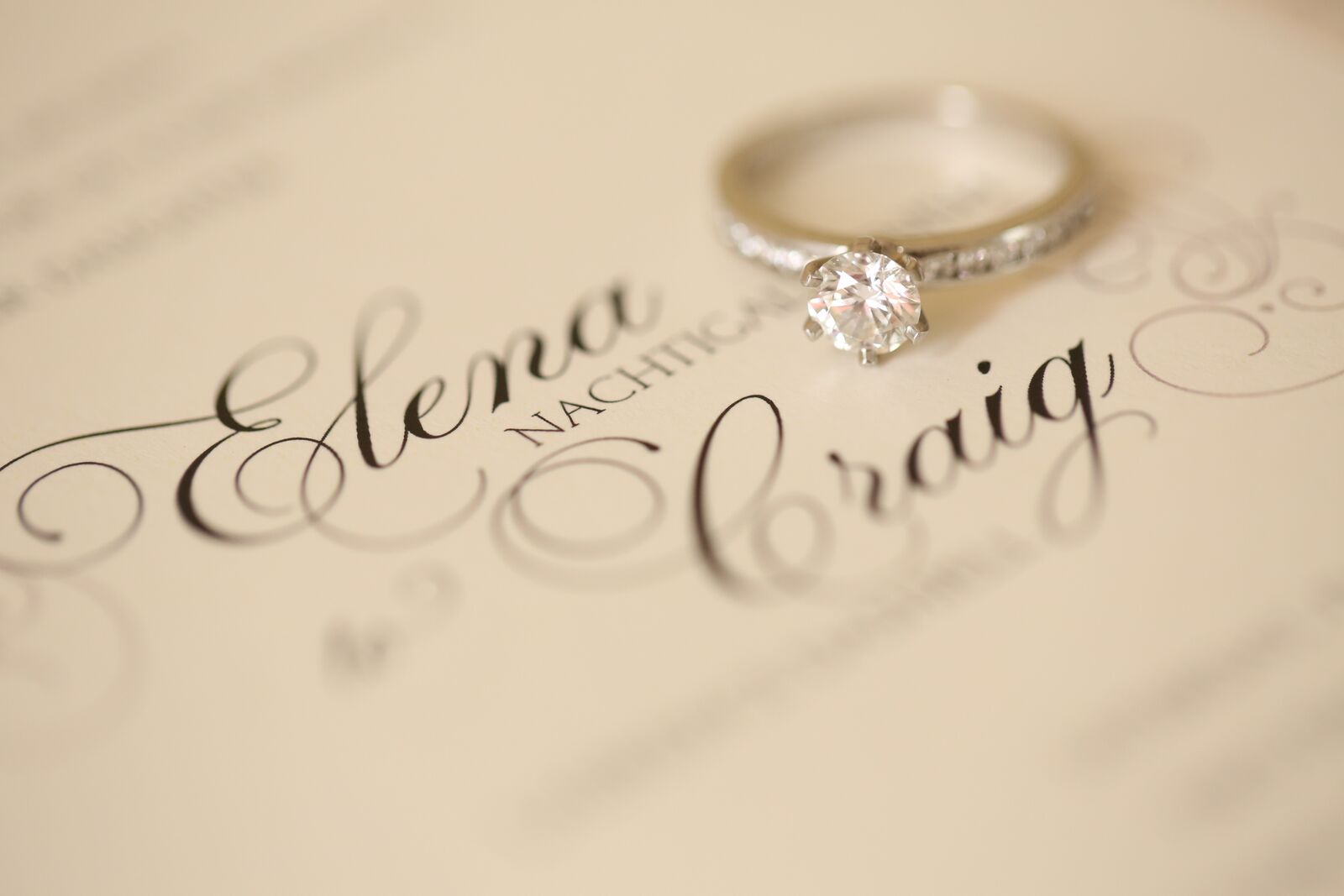 What does this mean? It doesn't mean you're going to see the exact ring and the surprise will be ruined. It means you're going to try on some styles to see what you like and what looks best together. The same way that you will eventually try on wedding gowns (without the fiance) to figure out what you like and what looks the best on you, that is how you should shop for an engagement ring. It's your best chance to make it clear what you like and what you absolutely would never grow to love in a million years.
On the flip side, your fiance probably wants to go shopping with you, whether or not he admits it. He already knows you're going to say "yes" (because you don't propose if you don't know the answer is "yes"), but he wants to be certain that you love the ring that comes with the question. The last thing you want is to have to tell him you don't like the ring because you totally cannot do that.
Planning the Proposal
Ok, so this section of the blog is more for the person doing the proposing…so if you're dropping hints, I'd just scroll this part to the top of your computer and leave it there for him to "accidentally" read.
I was talking with my husband the other day about how glad I am that social media basically didn't exist when we got engaged. I legit had a MySpace page and a Twitter account that was brand new and never used. I thought I was thankful that social media wasn't a thing when I was in college, but I'm just as happy that I didn't have to make it official on Facebook when I got engaged.


This means I don't have the "does this mug make me look engaged" photo, or the photo with "I said 'yes'" written on my hand facing the camera. None of that. In fact, my then boyfriend proposed to me after midnight, at our regular place, while singing karaoke. I had no make-up on and was still wearing my gym clothes because it was a Friday and I was so tired from work that if I hadn't gone to the gym before going out, I would've fallen asleep on the couch at our home.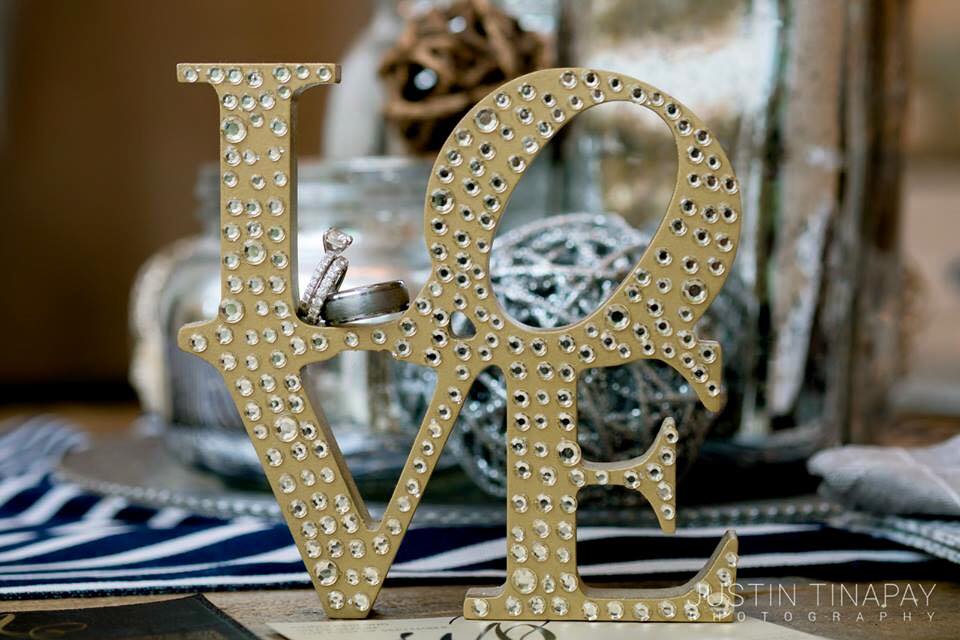 Now, proposals are planned out so much so that my company gets hired to handle all of the details. We find the location, the photographer, handle the timing and basically take care of the entire production. Obviously, I'm not going to say that none of that is necessary, when it's literally part of my job, but the stuff that goes into the proposal needs to have some meaning…otherwise, it's just a show for Instagram.
Here are a few basic things to keep in mind when planning the proposal:
Make sure someone at least photographs the proposal. If you can have someone take a video as well, even better.
A proposal is supposed to be an intimate moment, so choose a location with few (if any) spectators unless you know she won't mind a crowd.
If she'll want to celebrate with close friends and family afterwards, coordinate dinner and/or drinks as a post-proposal surprise that day.
Get down on one knee. This is non-negotiable.
Propose on a day when you both don't have to go to work the next day i.e. a weekend.
If it's important that you get permission from her parents, make sure you do that before proposing.
Relax. She's going to say "yes".
Happily Ever After
There is so much pressure today to have the perfect engagement ring and a proposal story that goes viral. It's really important to get back to the basics though and only consider things that actually matter. Those "things" are the two of you. That's it. I may not have any photos from my proposal, but I will always remember every last detail of that night and how absolutely perfect it was.
Sweatpants and all.