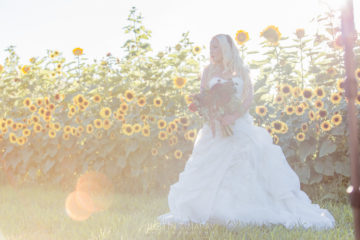 Be honest. You have signed a contract before that you didn't read. Or maybe you read most of it, but then figured it was just standard legal stuff to ignore. Too often contracts are treated like those annoying "terms of service" boxes where you just scroll down, click OK and get on with your life. But the simple reason behind why you want to not only read, but understand the contracts you sign while wedding planning, is because they all affect one another
I cannot tell you how many times I have been hired in the middle of the wedding planning process. A couple has picked the date and the venue and perhaps a handful of vendors. Maybe they were getting overwhelmed or just tired of planning, but quite often I have been asked to put on my planner hat halfway down the aisle.
The first thing I ask for when working with partial planning couples is to see a copy of every contract they have entered into. I can't change what has already been agreed to, but I need to have a foundation for the house I'm trying to build. Too often, I have said to couples, "Did you read this?"
And I already knew their answer.
So if you're getting ready to plan the details of your wedding day, then this is mandatory reading material. No, you won't have to sign anything and there won't be a quiz at the end. But you can bet your sweet little white dress that once you realize why reading is important, you'll be more likely to actually do just that. I've broken this up into two parts, so make sure you read both in order to be fully prepared to do battle…or…um….plan your wedding.
Here we go!
The Venue Contract
The venue will have the longest contract and is almost always the first item checked off the list when planning a wedding. After all, you can't really give anyone a date if you aren't even sure what is available. [tweetshare tweet="As easy as it would be to assume it's allowed if it's not written, make sure to discuss it with a sales or venue coordinator first." username="RothweilerEvent"]I've worked at and researched thousands of venues both locally and internationally, and regardless of location, many contracts are similar. Here are a few major details to look for in a venue contract and the reasons why you need to know them:
How many other events might take place before, during and/or after your wedding? Most brides don't want another wedding going on while they are having their own, but they almost never think to ask about what happens before that. If a venue can host an event prior to your own, they are likely to do so unless you purchase a "buy-out" of the entire space. If an event doesn't get booked for the earlier the same day, there is still a chance that your venue will not be open until the 2 hour mark before your wedding begins. This means that not one vendor, including your florist, will be able to set up until that time. So if you're going crazy and pinning elaborate floral displays, slow your roll since there might not be enough time to get that done. If a buy-out isn't in the budget, keep reading. Regardless, make sure you know how much time you really have.
Speaking of vendors, the rules that a venue has always come first. Sometimes that grand entrance complete with dry ice isn't going to be allowed. If you have your heart set on anything that will take place at the venue, look and see what the contract says. As easy as it would be to assume it's allowed if it's not written, make sure to discuss it with a sales or venue coordinator first. It's also worth mentioning that the answer from the venue is the final answer. Even if you hear from someone that got married there or a vendor that has worked there in the past, and they say that what you want can be done…if the venue said "no", then take them at their word. A few things that are "pin-worthy" but not always venue friendly: dry-ice/smoke, hanging anything from the ceiling, candles that aren't covered, and wish lanterns.
Another issue that tends to come up when I get brought on mid-planning is the set up for the day. Your florist is responsible for their stuff, but for items like pictures you want to display or any signage, it's important to discuss if the venue will handle that or not. If the venue will take care of things like placing 250 chair covers, double and triple check if a labor fee will be added on with your final bill.
While it varies in terms of amount needed and which vendors need to provide what, the venue will always ask that insurance is provided. At a minimum, your florist, photographer, cinematographer, all music and your photobooth will have to provide what is called a "Certificate of Insurance". If you're bringing in outside food and beverage, they are in the same boat and lately, many venues are asking that all outside vendors provide this document. It sounds scarier than it is as every professional vendor already carries this. Just make sure you know what the venue's requirements are and ask for this document as soon as you book your vendors.
The Photographer/Cinematographer Contract
Selecting someone to capture the details of your wedding isn't always easy. There are countless photographers available at the click of a google search, and separating the professionals from the wanna-bes can leave you too tired to read the details of a contract. Even though you now know better than to skim and sign, here are things to look for first: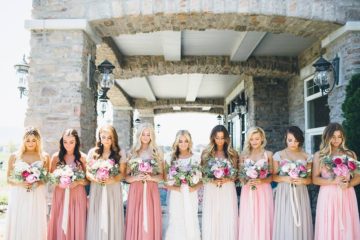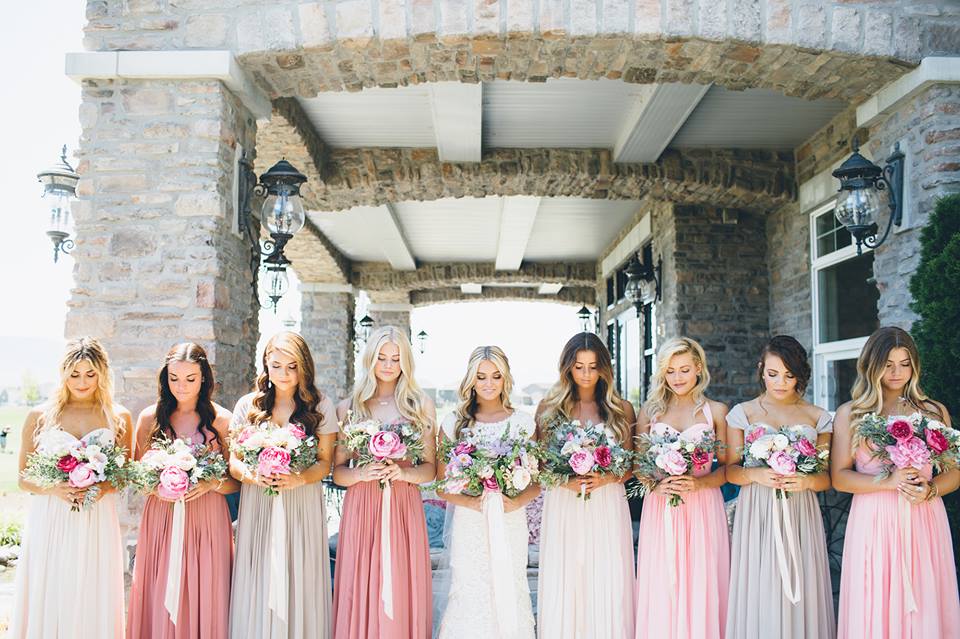 The amount of hours that a photographer and/or cinematographer is on-site can be anywhere from 6 to 14. While it's not always possible to decide the exact amount of time you will need until you're closer to the wedding date, you want to factor in for possible overtime costs. 8-10 hours usually is just fine, but if you can land a package of 10 hours, I'd suggest doing just that. Always confirm if travel time is included and what the actual per hour (or half hour) overtime fee is.
While your BFF may say to not sign with any photographer that won't hand over all raw images and the rights to your photos, that is something you won't always get. In fact, many photographers refuse to deliver raw images to their clients as they don't want any modifications made including 500 different Instagram filters. Don't even ask about owning the rights. Listen very carefully to what is included and then read about it twice.
Pay close attention to how your photographer is your only photographer for the day. There are variations with this clause, but the main point is that there will be no one else taking photos or shooting video. Couples generally glaze over this because they cannot imagine how this would be an issue. Let me tell you where the issue is/why photographers put this into their contract: DJs. You've been to the weddings where photographs from earlier in the day are shown on big ass flat screens, right? Well, sometimes the DJ brings a "photographer" for those images. This is a whole different subject to delve into, but just know that this is why the issue exists. Respect it and handle it before you sign a contract with your DJ.
Like any other vendor present during your reception (wedding planner, music vendor and photobooth usually), the photo and video crew will get hungry. These people are human (except for a few I've dealt with) and the human body requires food and water. Most contracts will state that a vendor meal must be provided and even if it's not written it still has to happen. Because common decency. Yes, it's an extra cost, but it's for food not a brand new Prada shirt, and plenty of vendors will bounce from your reception to pick up pizza if you don't feed them…and it will say so in their contract.
The Florist Contract
Picking a florist is usually a fun task for my couples and usually they go with one that has similar floral designs on their website as the ones they want for their wedding.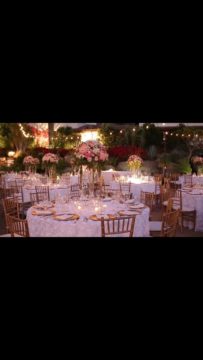 However, there is more to think about than if someone is good with peonies or not. While a contract will not be the first piece of paper you receive from a florist, it will be second only to the proposal. That proposal will be put together after a consultation where you will discuss what you want and the rough quantity needed. [tweetshare tweet="It's important to know from the florist if they can accomplish your vision and if they will need extra staff (AKA: more money) to do it." username="RothweilerEvent"]A common misconception is that the first appointment will include a sample centerpiece, so don't go into that meeting expecting to see one. Here is what you can expect to see in their contracts though:
The payments you will make will be broken up, but that last payment could end up being a full 2-3 weeks prior to your wedding date. Flowers get ordered at different times, and many florists need 14 days to make sure the order comes in correctly. Some florists will let the final payment go until the wedding day, whereas others will want the money before they make the order. Either practice is fine, but make sure you know when your payments are due.
Going back to the venue dilemma and having limited set up time, make sure you clear with your florists during the consultation exactly what they are working with. If the venue has a set of rules for florists, make sure to provide that along with any timing restrictions. It's important to know from the florist if they can accomplish your vision and if they will need extra staff (AKA: more money) to do it.
The DJ, Band or Both Contract(s)
No matter if you have a DJ to handle all of the music, or a band to handle the reception with a bunch of violins for the aisle walk, these contracts are just as important to review before signing. Just like the vendors mentioned above, all of these people will have to provide insurance documents, guaranteed. There are differences between their contracts, but here are two similarities to look for and talk about:
A major reason that insurance is required from your music vendors is that they could potentially use a ton of electricity. Once you are under contract and in the music planning stages, there will be a discussion of where the band/DJ is placed and where the closest power source is. Even if you are in a standard banquet hall, it's really important to look over the contract in regard to how close your music vendor needs to be and what happens if they are too far away. Bands and DJs do not bring extension cords or generators with them, and adding stuff on like that last minute is going to cost you.
Pay careful attention to what is actually included and what will cost you more. As a planner, I know what will be needed and what the right questions are. Brides, however, do not. A question to ask here (should it not be outlined in the contract) is: what microphones do you include? It's a thought that doesn't cross a mind until no one can hear the vows or any of the toasts, but by then, it's too late. Don't wonder or assume anything about microphones. Check the fine print because it might be addressed while you weren't looking.
The Transportation Contract
If you need shuttles for guests or a bunch of limos and party buses, you will probably work with one transportation company. A big "however" here though, is if you are setting up a hotel block (addressed in the next blog) and they provide a shuttle service. There probably won't be a contract here, but an invoice and some fine print is typically what you would receive. Whatever you book, read what you are given and look out for this: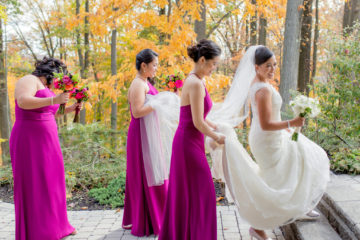 Overtime hours and costs associated with any transportation provided outside of the standard 3-3.5 hours should be considered. You might not think that this will be an issue, but when you're running late or sitting in traffic or take more time with photos than expected or….or…or….. No one likes paying bills after a wedding because that's like dealing with student loans. The party is over, the bills should go away, right? Make that happen by putting together a package for the time that you need and be realistic about it.[tweetshare tweet="Ask about this before you book as it won't come up (probably) and then it will be buried deep in the invoice…so deep that you won't see it. " username="RothweilerEvent"]
You won't ask because everyone assumes, but 9 times out of 10 you cant eat or drink in the limos you book. That's right, no champagne on that party bus is a total possibility. The thing with this is that no one realizes the reality of this situation until the bride is jumping into the limo with her bridesmaids and a bottle of bubbly and the limo driver says "no drinks allowed". Ask about this before you book as it won't come up (probably) and then it will be buried deep in the invoice…so deep that you won't see it.
The contracts I spoke about above are ones that pretty much go with every wedding, no matter the guest count, location or style. In "Part 2" you'll see the other things to look out for including a deadline in stationery contracts that most couples never read. Until then, please share your thoughts in the comments section! Did you ever sign a contract without reading it and, if so, what happened? What language in your venue and vendor contracts are you glad you saw before you signed? Tell your story and come back for more in the next blog!