Fashion can be a funny thing and people tend to have very strong opinions on what they like and don't like. Rompers anyone? But no opinion is stronger than a bride to be searching for her dream wedding gown. The perfect place to look for the latest wedding gown trends? NYC's Bridal Fashion Week, of course!
Overall, the Spring 2018 shows featured a wide variety of designs with no shortage of non-traditional dresses to choose from. Here are my Top 10 Hits and Misses of NYC's wedding gown trends to inspire you for your own big day. Don't forget to comment below with your favorites!
Wedding Gown Trends: Hits
Liancarlo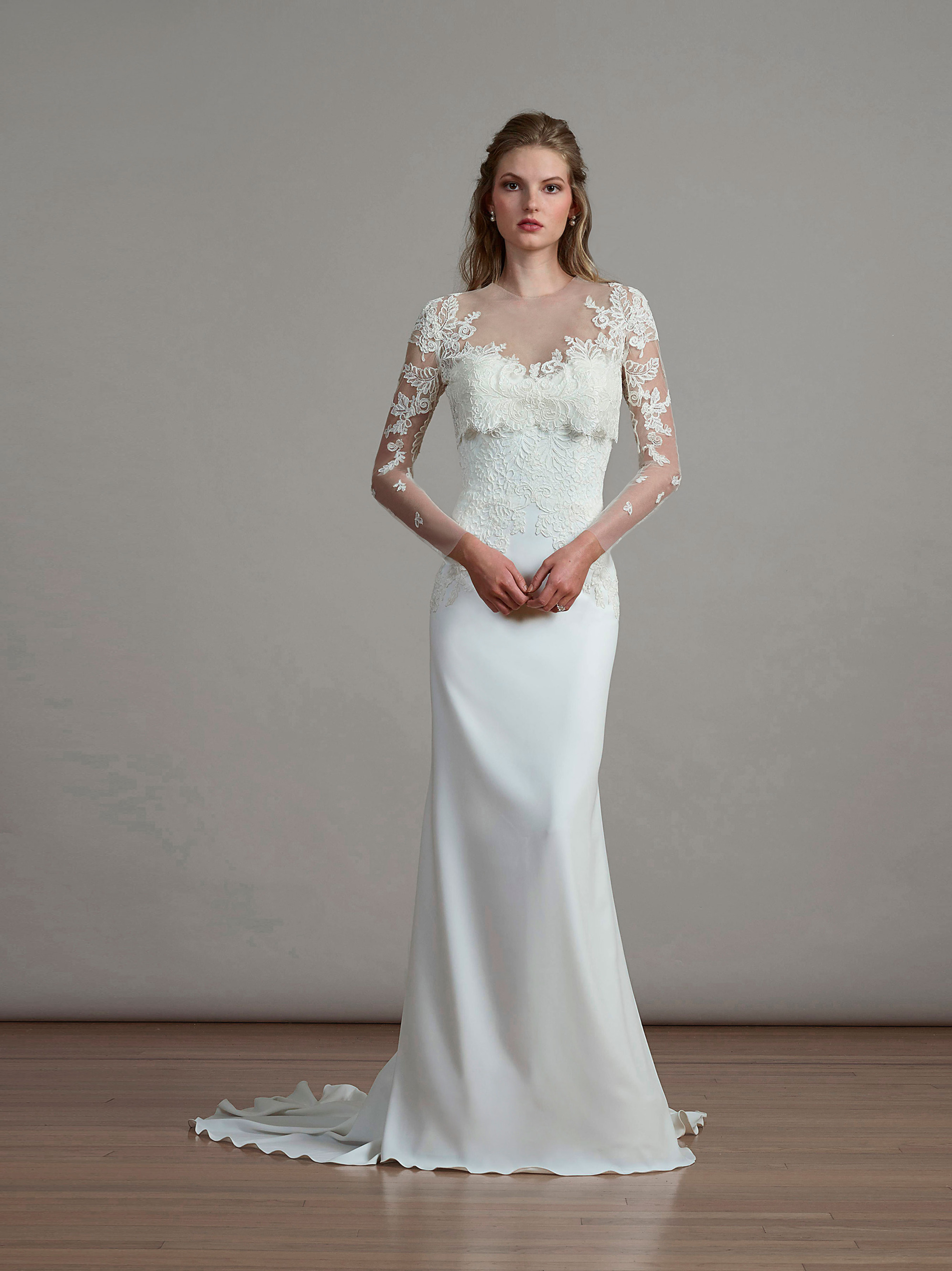 Romantic and elegant are the two words I would use to describe this show. These gowns had delicate details that would be perfect for the bride hosting her ceremony outdoors. From a classic strapless gown with buttons to the lacey open backs, it's hard not to fall in love.
Sabrina Dahan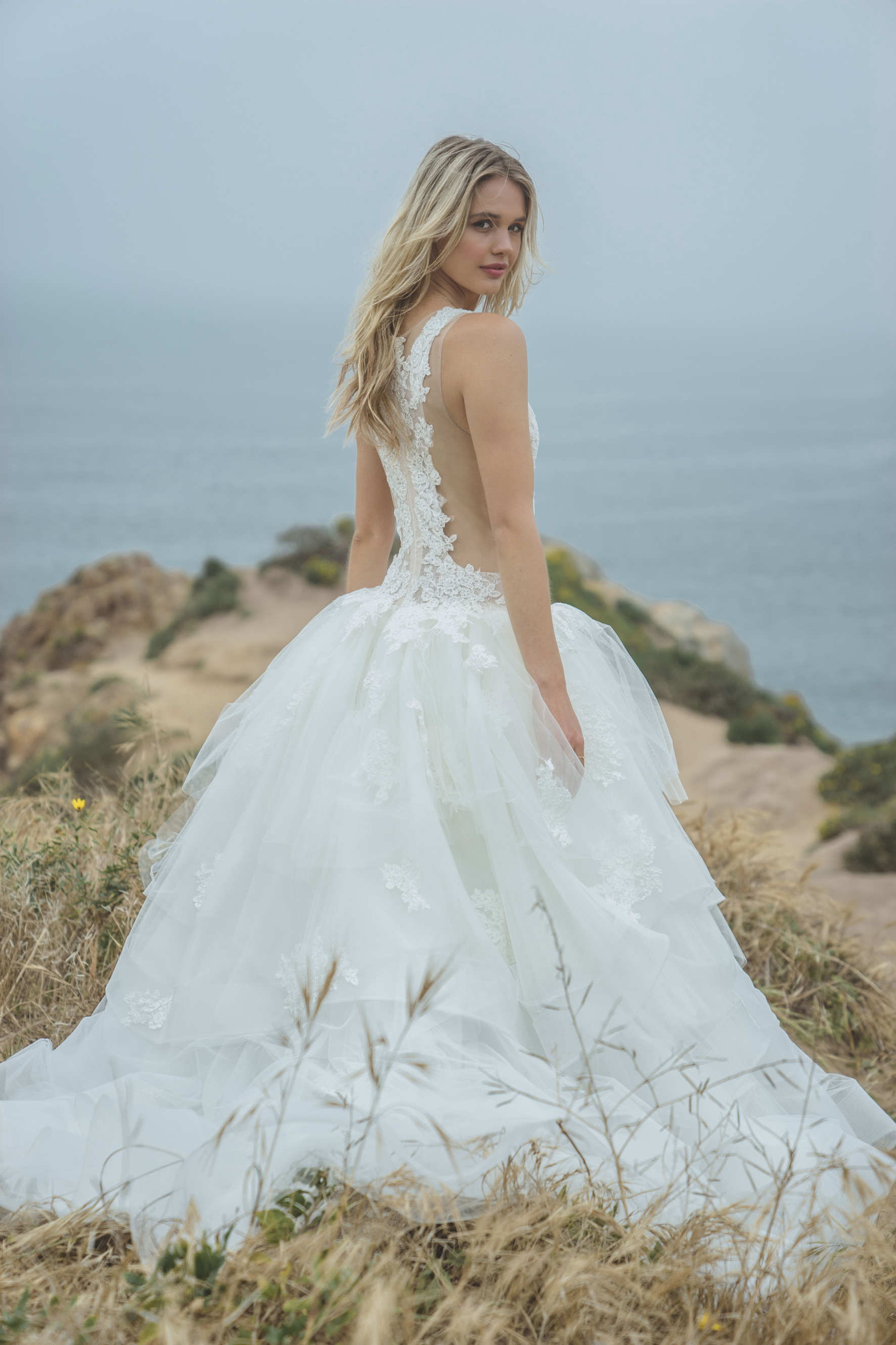 Get ready destination brides, because Sabrina Dahan has you covered…or uncovered if you prefer. Not every beach bride wants a sheet of chiffon and those woodsy brides sometimes want a ballgown. Dahan's collection was widely varied, complete with sheer details and plenty of tulle. Any bride taking her wedding outside should seriously consider these gowns.
Carolina Herrera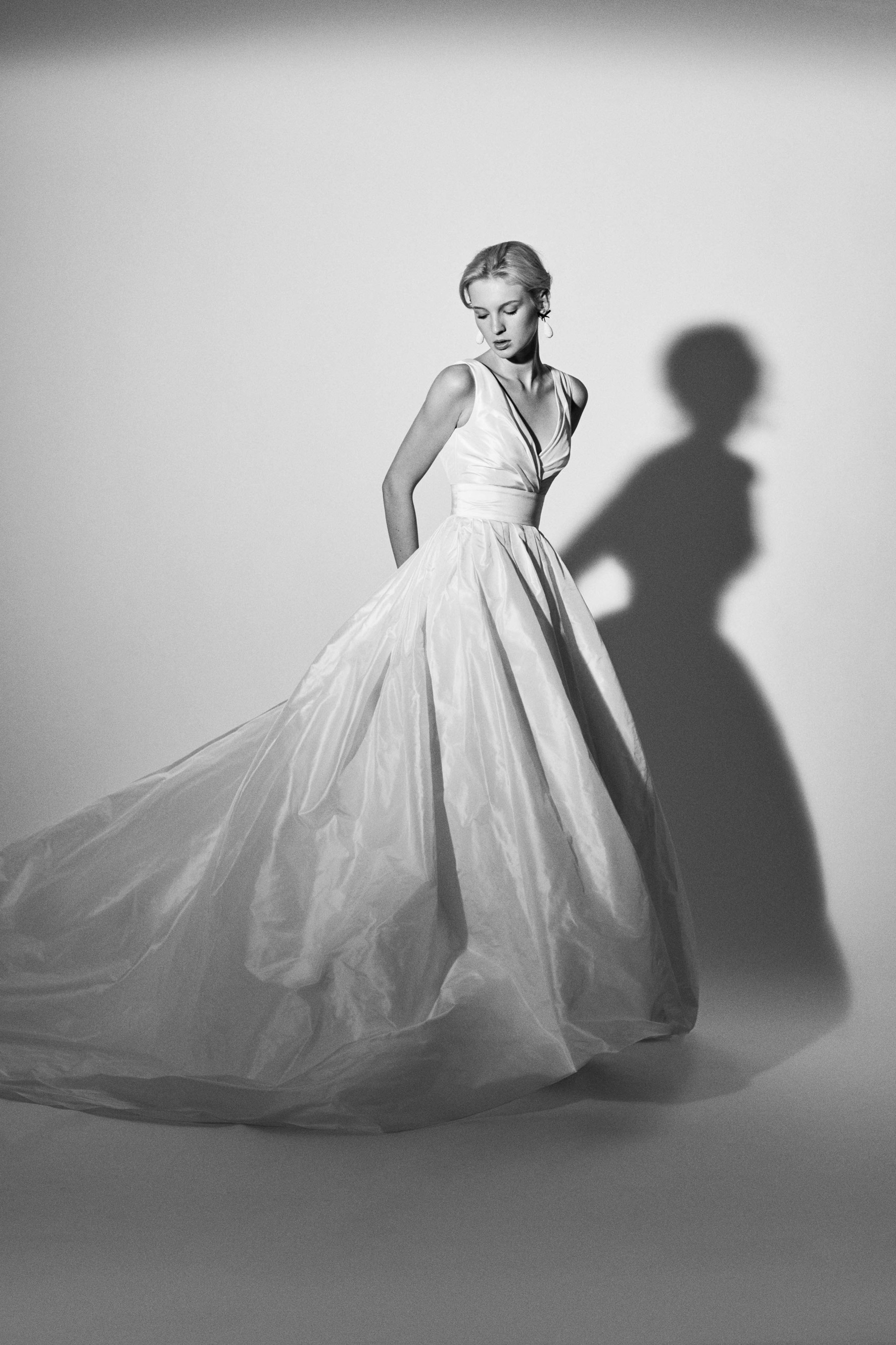 The queen of classic did not disappoint with her 2018 Spring showing. Each gown was iconic in its own way, and the presence of her signature bows was in full force. If you're creating a modern vibe or tying the knot in a swanky hotel, there are countless options from this collection to choose from.
Sareh Nouri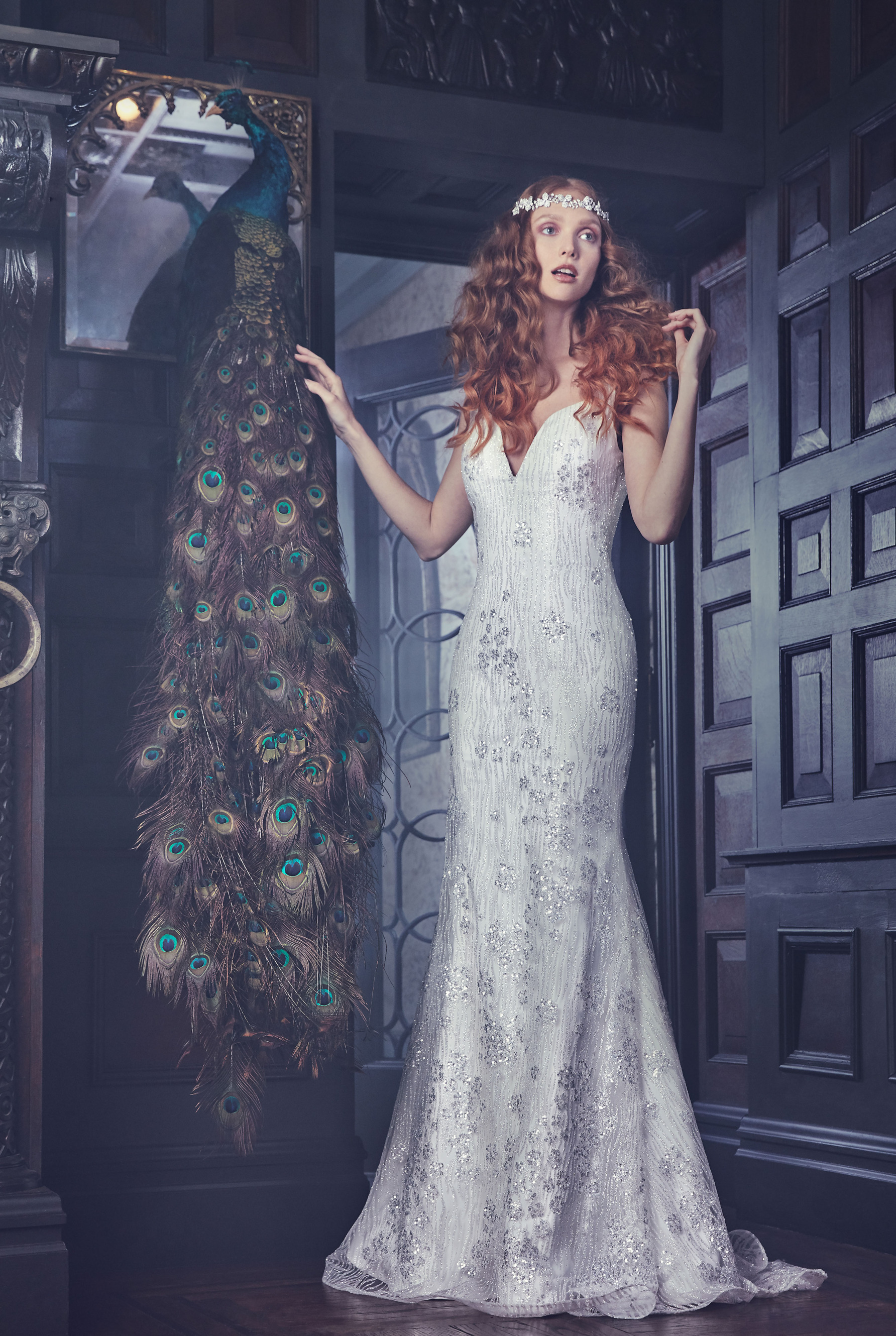 A collection that has it all for every style of bride? Right here. Incredibly well-rounded, my favorites included ones with heavy beading and intricate detail. The combination of old-world glamour and classic lines, make these gowns unique and ones that your guests will talk about for years to come.
Amsale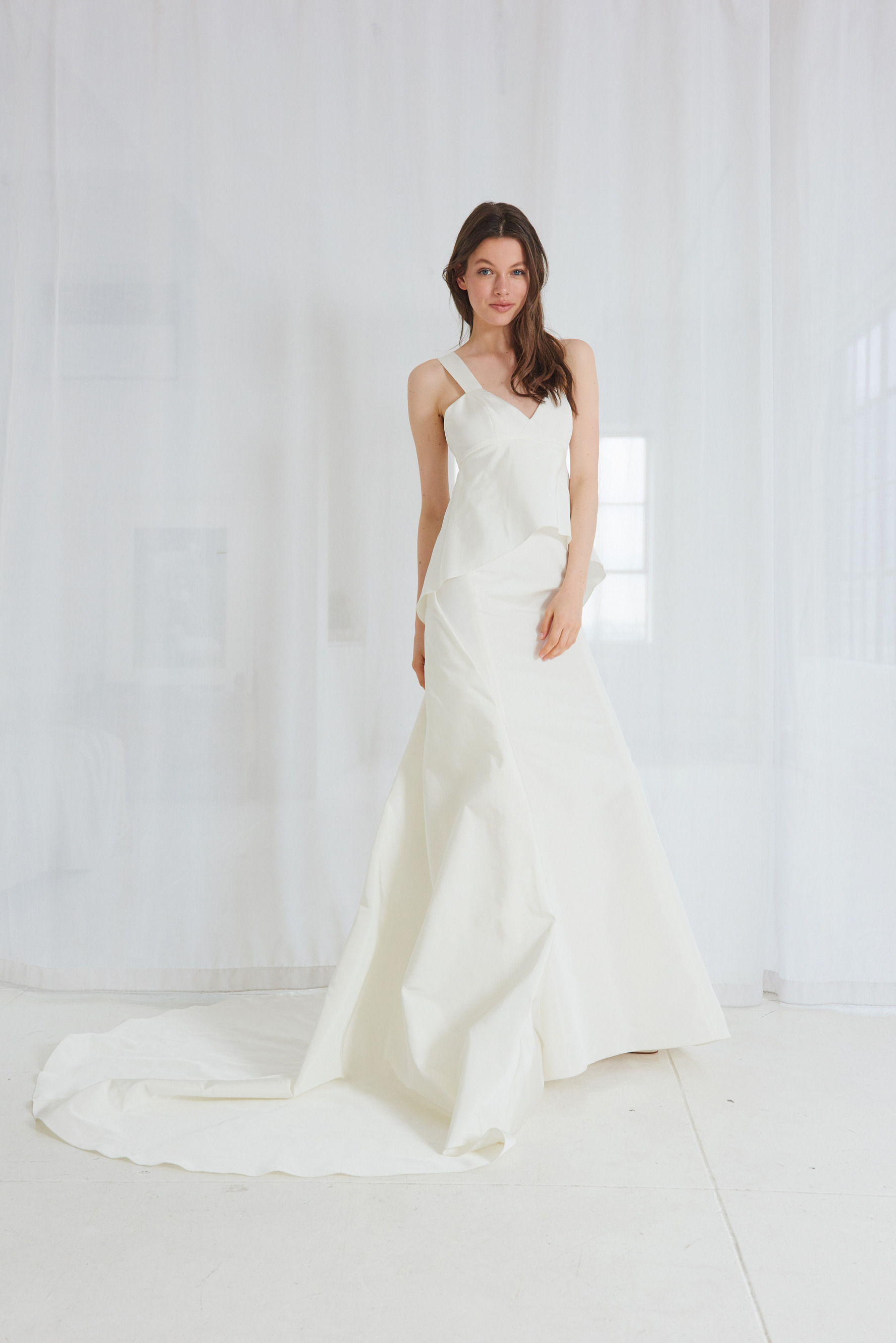 Timeless, but with a twist, is how I see this collection. Just when you expect the dress to look a certain way, there is a pick-up at the bottom, or an illusion at the top. Each gown was interesting, but traditional and may just be the perfect compromise for a bride and her mother wanting two very different things.
Wedding Gown Trends: Misses
Christos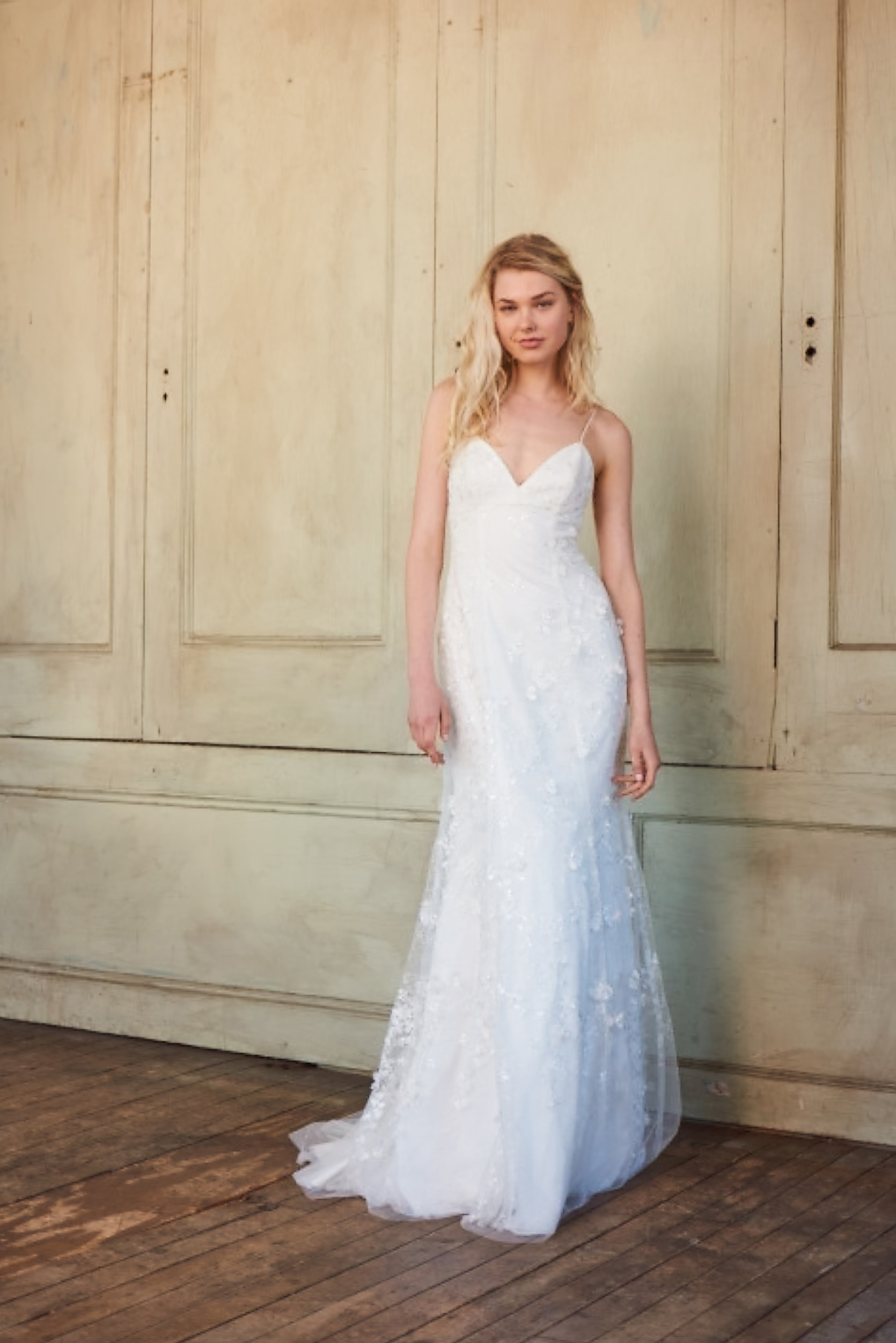 Ever read a book where you can't seem to get to end of the first paragraph and then have to start all over again? That's how I feel about this collection. I like the dresses, but I don't love them. The details are simple, which is fine, but I'm bored with this show.
Viktor & Rolf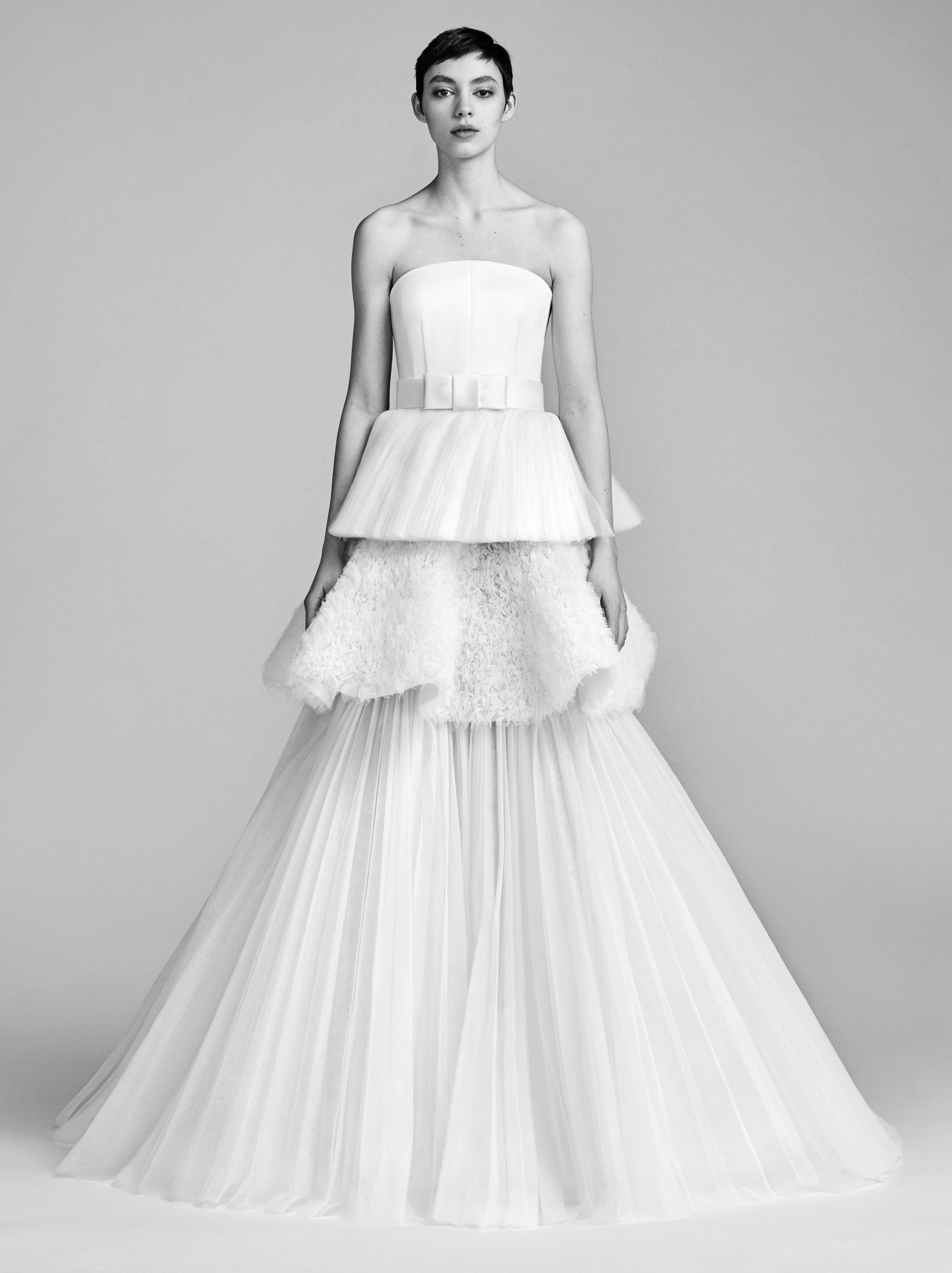 Layers are great for haircuts and wedding cakes, but I've never loved them on wedding gowns…especially when they are as pronounced as these were. The simpler gowns from the collection seemed to be lacking something, while there was too much going on at the other end of the spectrum.
Vera Wang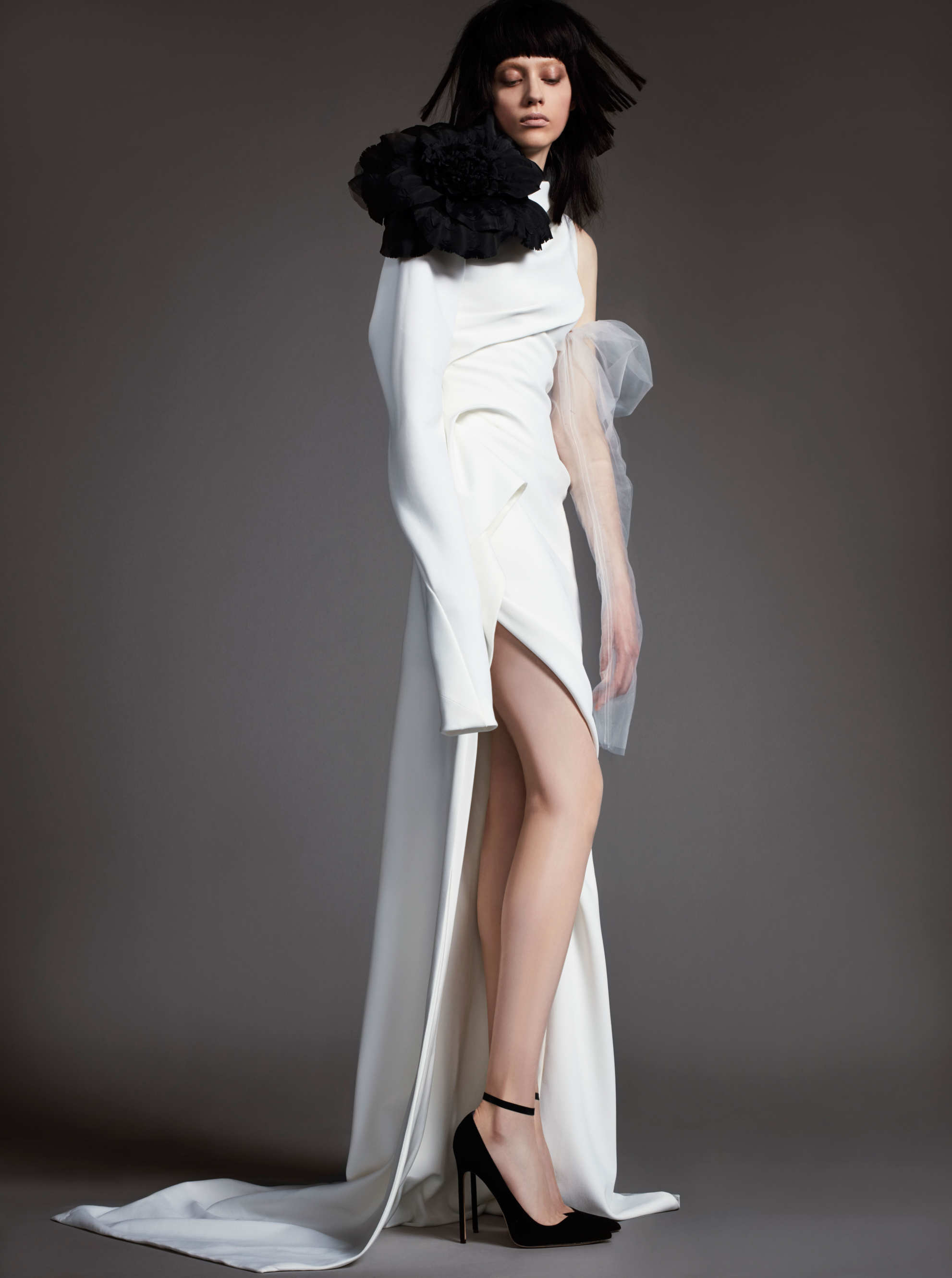 How dare I….right? I've never been enamored with Vera Wang's wedding gowns, and definitely not with an entire collection. In fact, my favorite gowns of hers were all custom jobs. The collection looks lost to me and just when I think it's a conservative choice, something is falling off a shoulder or cutting down to the navel.
Marchesa Notte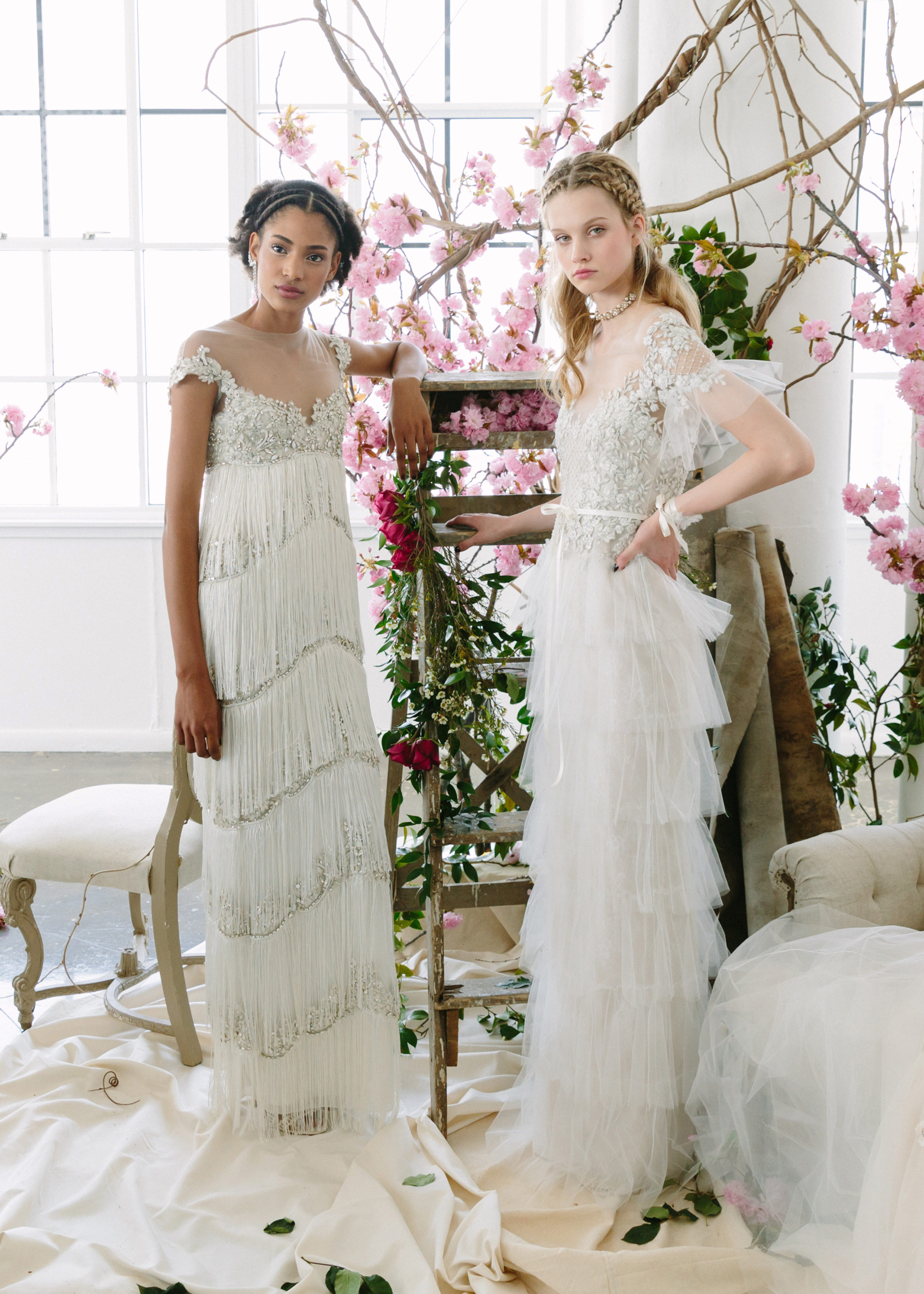 Holy Coachella, Batman! The boho, organic, whatever you want to call it, trend is still going strong and I am a big fan. However, I feel that extremes, in anything, aren't a good thing. A wedding gown has to be timeless at some level and between the fringe and the flowers, the collection was anything but.
Zuhair Murad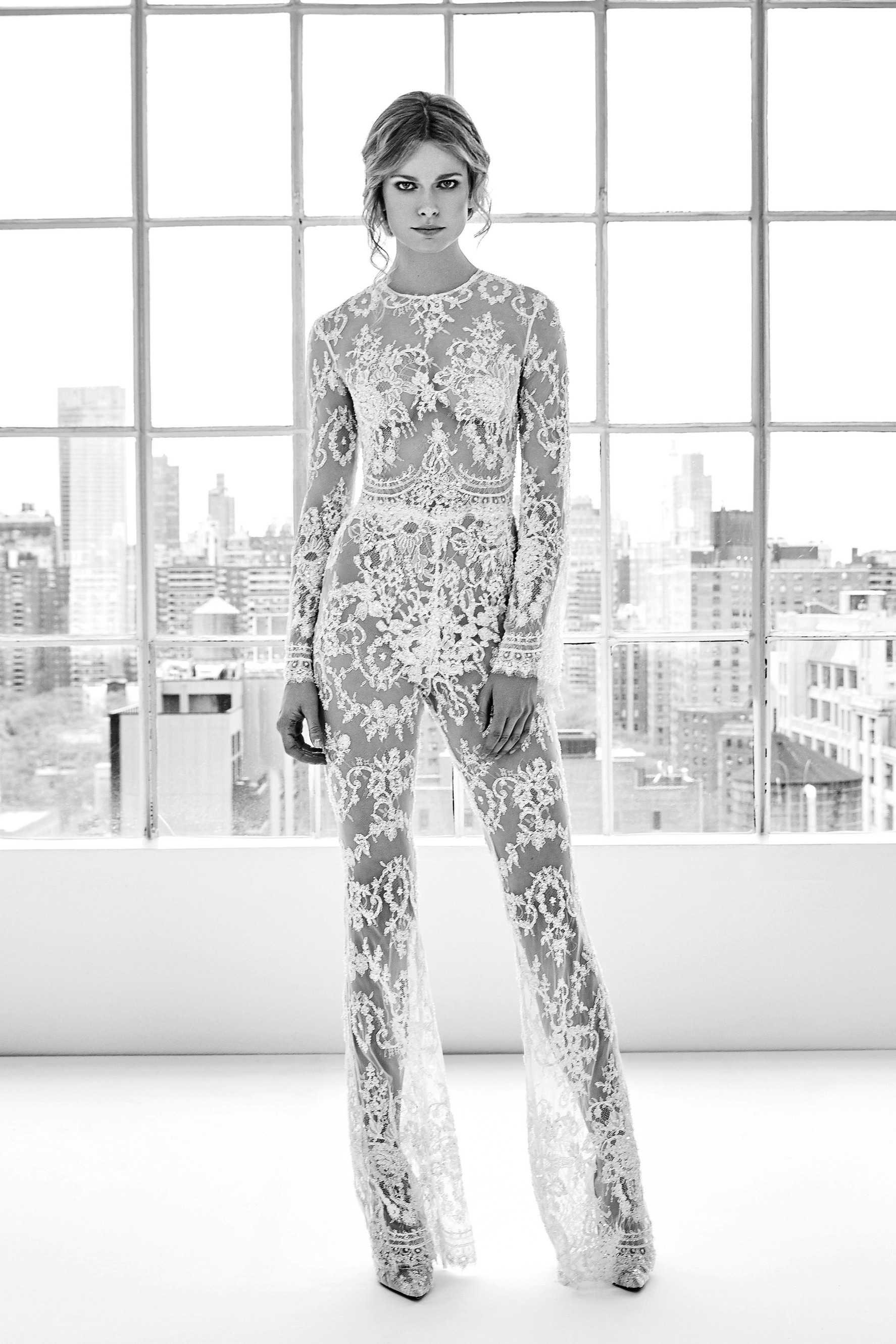 Come. On. I am generally not a conservative person and I am come from the school of "If you've got it, flaunt it." However, on your wedding day, no matter how perfect your body is, I just can't get behind this lingerie trend that just won't go away. Turning it into a pantsuit doesn't make it any better either.
That's a Wrap!
What do you think? Are there some designers that you think I missed? Did you want to scream when I insulted your favorites? Share with me in the comments below and don't forget to grab your free copy of how to find your perfect wedding gown!