As a wedding planner, I've seen it all (almost), so I put together the top 10 wedding products you

need

.

Why? Because there are so many wedding products out there, and if you're planning a wedding, you know I'm right. But what's worth your money and what's not?
I've made it super easy for you to find these wedding products and have included their websites. So get scrolling through the list and don't forget to look for special discount codes!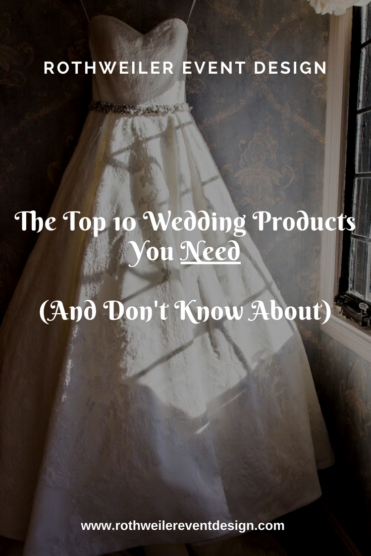 You may have seen these before, but you might not have and you need to know about this product! One of my top ten wedding products is the only aisle runner you will
ever

need.
Based in New Jersey, but available worldwide, these aisle runners are completely custom right down to the exact length you need. They feature an exclusive non-slip foam backing. Why is that important? Because people falling down the aisle is not cute.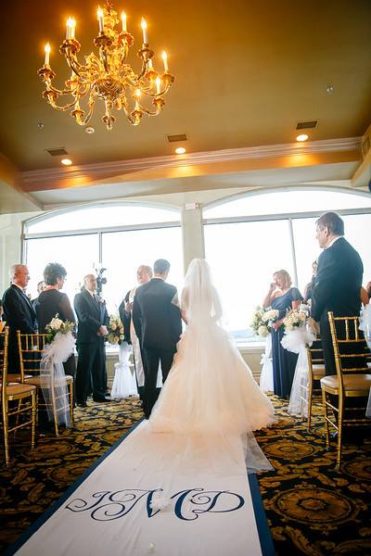 What can you put on your aisle runner? Anything you want. Monogram? Sure. Glitter? Easy. Crazy complicated hieroglyphics? Done. These runners are hand drawn and hand painted, and you can catch some amazing behind the scenes of their artists on their IG page right here.
Wedding Planner Tip: Be sure to rope off the aisle so that guests do not walk on the runner before the processional. These runners should be put down in advance of the ceremony, so let your planner/design handle that and you'll be all set!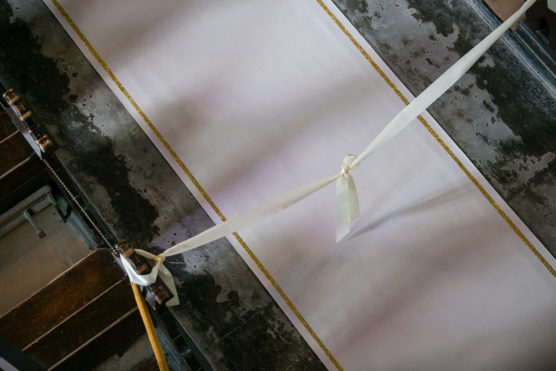 Writer's block is a nightmare (trust me, I know). But if you're already tossing and turning over that toast you have to write, then this is the product to help you sleep at night.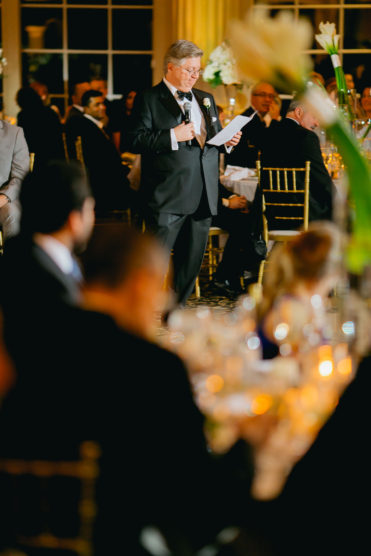 XOJuliet is a website that offers writing assistance for everything from vows to the toasts. Not sure what to say at all? Maybe you have some ideas but don't know how to put them together? XOJuliet has the package for you, and if you mention the code "RothweilerEventDesign" you'll save 15% off
everything

.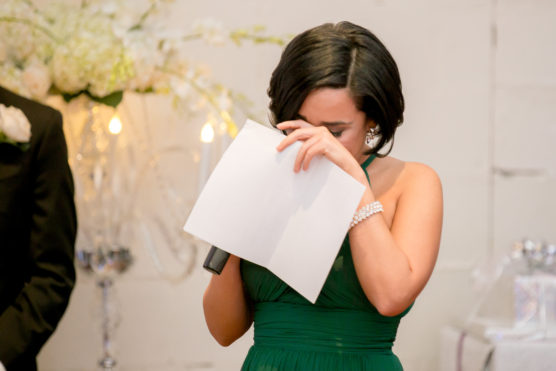 As a wedding planner, I find that many people struggle with toasts, and I love this service. It's never a good idea to "wing it" on the wedding day (I could tell you stories to convince you), and waiting until the last minute is another sounds good but not really good idea. This isn't cramming for a physics exam the night before, so take the time you need to prep and work with XOJuliet in advance of the wedding date.
They also offer hashtag assistance, so if you're coming up empty, let their experts put together some options for you to choose from. Visit their website here and mention "RothweilerEventDesign" to save 15% off your order!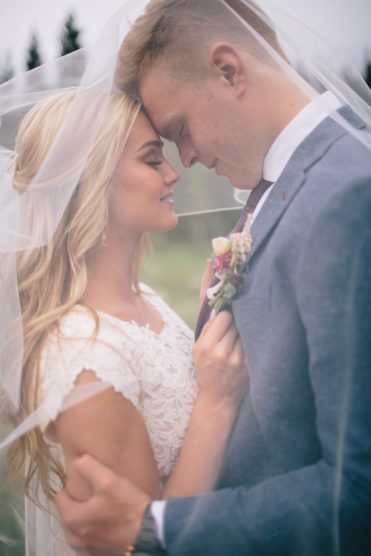 A product I have been in love with since I first met the owner of the company is Engaging Invites. Featured in one of my YouTube "Favorites" videos and in an interview, it's no wonder this made my list of the top 10 wedding products you need to know about!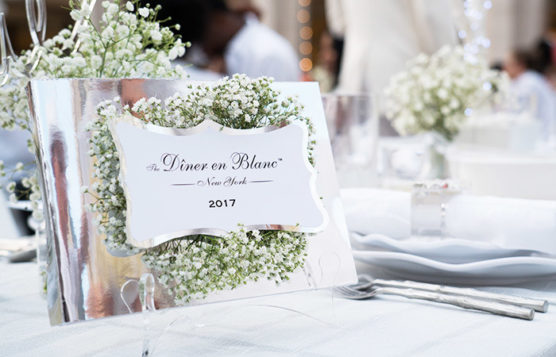 No matter what your wedding vibe is: garden party, destination, gatsby…Engaging Invites can create a showstopping invitation that will be sure to impress your guests. Their motto? "Say it with video". That's right, you can invite guests to your wedding with a video and Engaging Invites can even design it for you!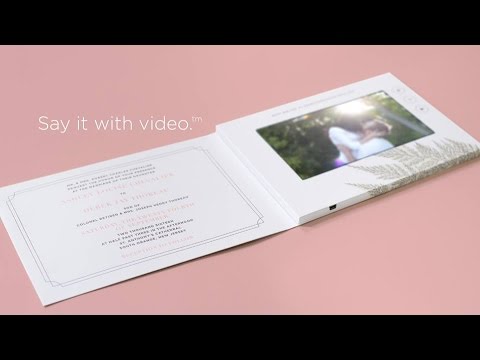 Perfect for a Save the Date, or even as part of your wedding table decor, there are countless ways to incorporate this wedding product into your big day. You can visit their website to find out more about the process including when to order and how shipping works!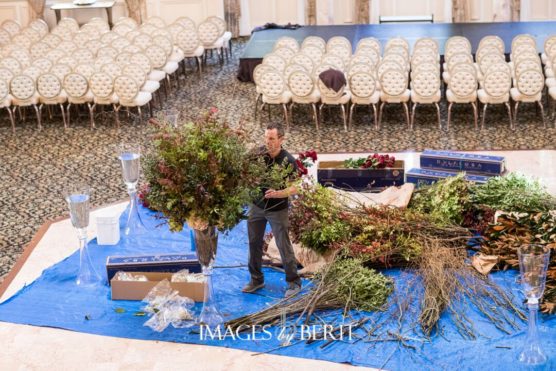 Wedding flowers can get a little cray cray, amiright? Check out one of our favorite florists above, Chad of Carroll's. He basically brought in a forest and assembled 20 plus centerpieces for a beautiful wedding we designed. You can see the whole thing right here.
But what happens to all of those gorgeous flowers once the wedding is done? If you're like a lot of my brides, you don't want to see them go straight to the dumpster. Enter Repeat Roses, an organization that will come in and re-purpose those flowers for a good cause.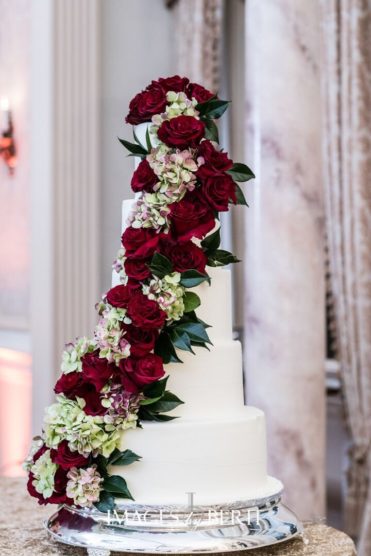 Repeat Roses will come in at the end of your wedding and take those flowers, re-arrange them, and distribute them to local non-profits, residents of hospices and cancer treatment facilities (to name a few places). Make you feel a bit better about spending all that money on flowers you'll only have for 24 hours? I thought so. Head over to their website for more details and to find out when to contact them about donating your wedding flowers.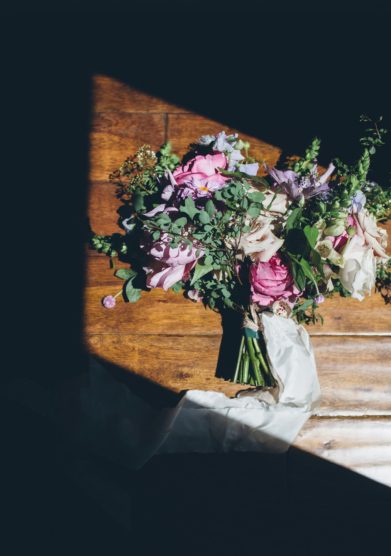 Laser cut is a huge trend and has been for quite some time now. You can do so much and with endless ways to incorporate laser cut pieces, it's no wonder brides are all about this wedding trend.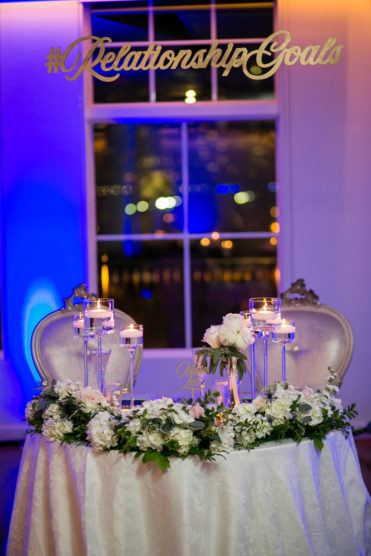 But there are so many companies that do the laser cut thing, so how do you know which one to use? Well, you read my blog to find out! Ever Laser is the only company I would trust with laser cut details like that hashtag sign above they created for one of my Fall couples. They do everything from cake toppers to signage and even table names and numbers!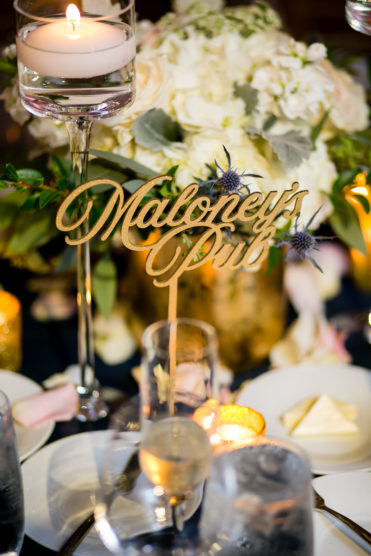 Whether you want to use laser cut as a big part of your wedding decor, or just use it in a few places at your wedding reception, Ever Laser is the company you can depend on. And yes, they can do silver if gold isn't your thing. Get over to their website to start putting together your order!
Looking for a fun favor to send your wedding guests home with? Having a more non-traditional wedding? Or maybe looking for something unique for the bridal shower or bachelorette party? You've committed to one person for the rest of your life, but maybe that's all the commitment you can handle?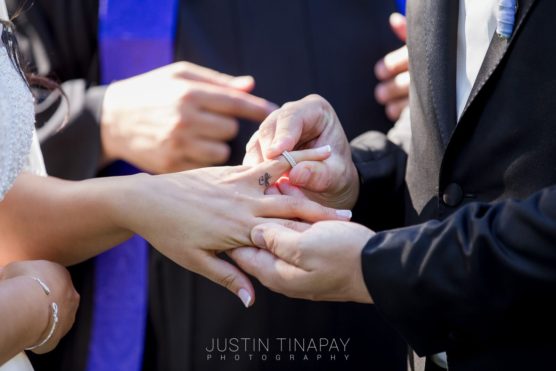 Artemix Custom Tattoos is so. damn. cool. Whether you have their artists at your wedding or another event like your bridal shower or engagement party, they can create any tattoo you want to be airbrushed onto your guests. The design can be in black or any color that you choose. It last anywhere from 3-5 days, but the pictures and the memories will be talked about for long after that.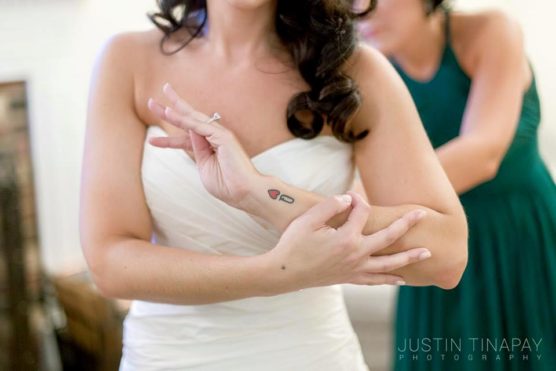 So what if you're not ready for the real ink? Your guests probably wouldn't be all hyped to get a needle in their skin in between salad and the main course either. Contact Artemix for a little fun and mention this blog for 15% off!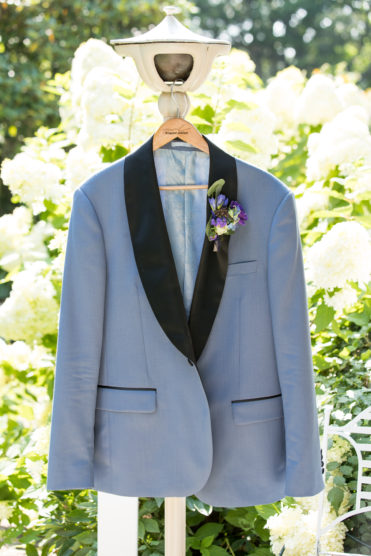 Sorry brides, this one isn't for you. You've got the dress, so shouldn't your groom get to dress up like a rockstar too?
Yes. The answer is "yes".
Not every groom wants to rent a tuxedo and suit rentals aren't the easiest to find when you're picky (as many grooms are believe me). MannaEStore entered my life a little over a year ago (or maybe longer but I'm old and have no concept of time anymore) and I love them. The second my groom tells me he doesn't want to rent his wedding day wardrobe, I introduce him to MannaEStore.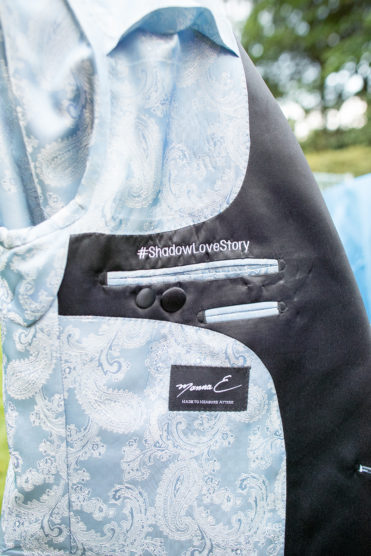 I am a huge (like size of Africa huge) fan of customization in weddings. You two aren't like anyone else so why should your wedding be a carbon copy of something you found on Pinterest? A custom suit from MannaEStore means everything is custom: the shirt, the entire jacket, the pants, the cufflinks…and my favorite: the hashtag on the inside of the jacket.
Not only are the details custom, but they are made to measure which means you won't show up to the wedding in a jacket that's too big and pants that are too short. They do entire wedding parties too so everyone can look like a boss. This is absolutely a wedding product you need.
What did the fox say? He said that he can totally handle those custom gifts you need. Looking for a the perfect "will you be my bridesmaid" gift? What about a thank you to your parents? Got those hotel bags covered?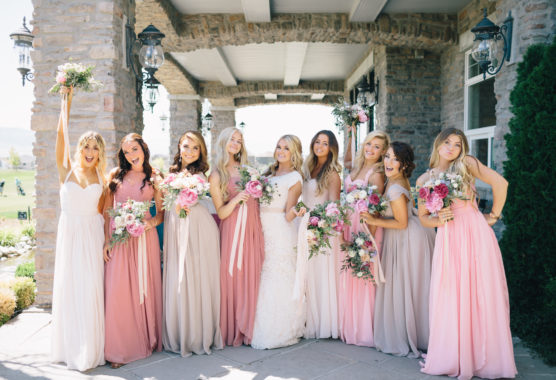 You've seen those cute boxes on Pinterest full of fun stuff like bath bombs and candles. BoxFox is a company that offers both pre-curated boxed (meaning you don't actually have to think because they do it for you) and boxes that you create on your own. When you visit their website you can see all of the amazing stuff they have; perfect for everyone involved in your wedding.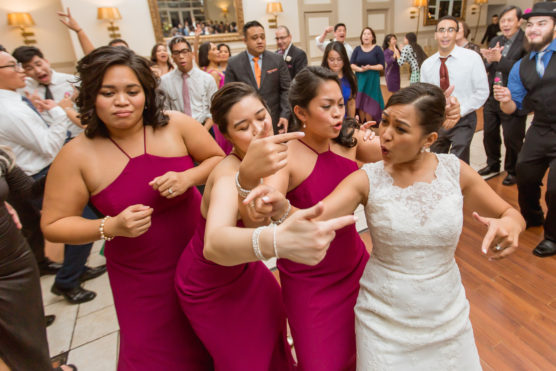 BoxFox will help you put together quality, personalized themed boxes and you can visit their website for shipping and timing information right here.
Bustles, buttons and bows…all can be really annoying on the day of the wedding. Your maid of honor was with you at the final fitting, but on the wedding day she completely forgets how to bustle your gown? Aunt Sally knows how to do it though and she and her bright red lipstick are quickly approaching you to help.
Not a good time.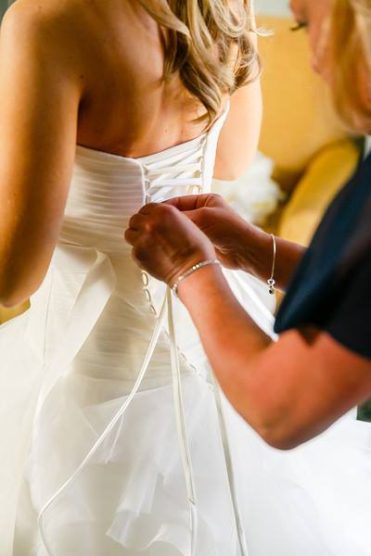 I can bustle pretty much any gown by now, but sometimes my team and myself are busy running the actual wedding that we can't spare 30 minutes it takes to lace up a corset. It's also not always possible for someone on my team to spend 97 minutes steaming a cathedral length veil and all 427 bridesmaids' dresses.
One of the wedding vendors you might have heard rumors about is a wedding dresser. A personal stylist for the bride and her squad is essential on the wedding day. They are there, not just for steaming and dressing, but they stay on hand for all of those pictures too!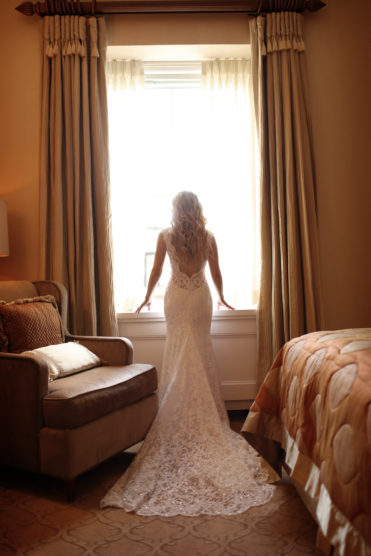 When you're spending that much money on photos and video, how happy will you be when the photos are perfect except for that one button that is undone in every last photo? Bring along a wedding dresser and boom, instant zen.
You want to register for money, don't you? Towels are great, and yay monogrammed sheets but….
Honeyfund is an online registry that you can create
for free

where your guests can give you…you guessed it…M-O-N-E-Y. Should you create a registry for some basic house stuff to appease the Aunt Sally's in your family? Yes. But that doesn't mean you can't create a registry for what you really want.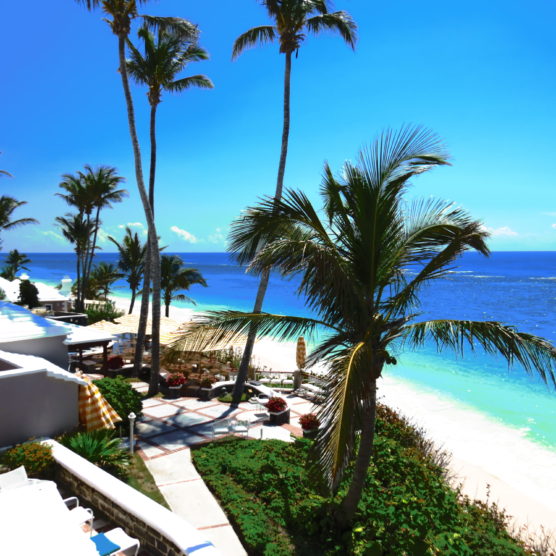 Just like any other registry, Honeyfund is available online for guests to access and "make purchases". Once online, they can pay with a credit card (they don't even have to have actual money….BONUS) and you can put that money towards your honeymoon or any vendor that Honeyfund is partnered with.
It's your wedding. Get what you really want. Set up a free registry right here. Oh, and it's free for your guests to use as well. Plus, you'll get to set up a wedding webpage and see all of the honeymoon packages once you're there.
See? You can ask for money for your wedding.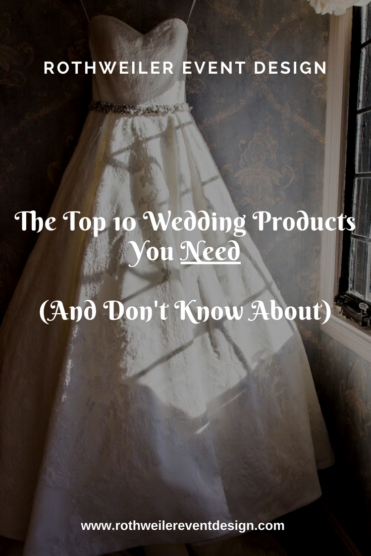 What do you think of our top 10 wedding products? Can you share more with other engaged couples? Leave your comments below with your "must-haves"!