Most people hear the words "destination wedding" and automatically think about getting on a plane and saying "I do" on a beach somewhere. But, in reality, the destination can be anywhere from a vineyard on the opposite coast to a castle in another country.
Even though the destination isn't limited to a sandy beach, odds are, the location will require a flight for most people.
I'm not a huge fan of flying. Getting me on a plane without a panic attack requires a little (ok, a lot) of liquid courage. There are also plenty of people that cringe at the thought of attending a destination wedding if not due to their fear of flying, then due to their fear of going broke from traveling/losing all their airline miles.
But what if you could have the destination wedding without the flight? All around the world there exists a handful of amazing locations for a wedding that have the destination feel without the annoying airplane ride.
In this blog, I am sharing one of my absolute favorite places on the East Coast for a destination wedding that you can reach without flying the (not always friendly) skies. Bonus: beach available if you want it.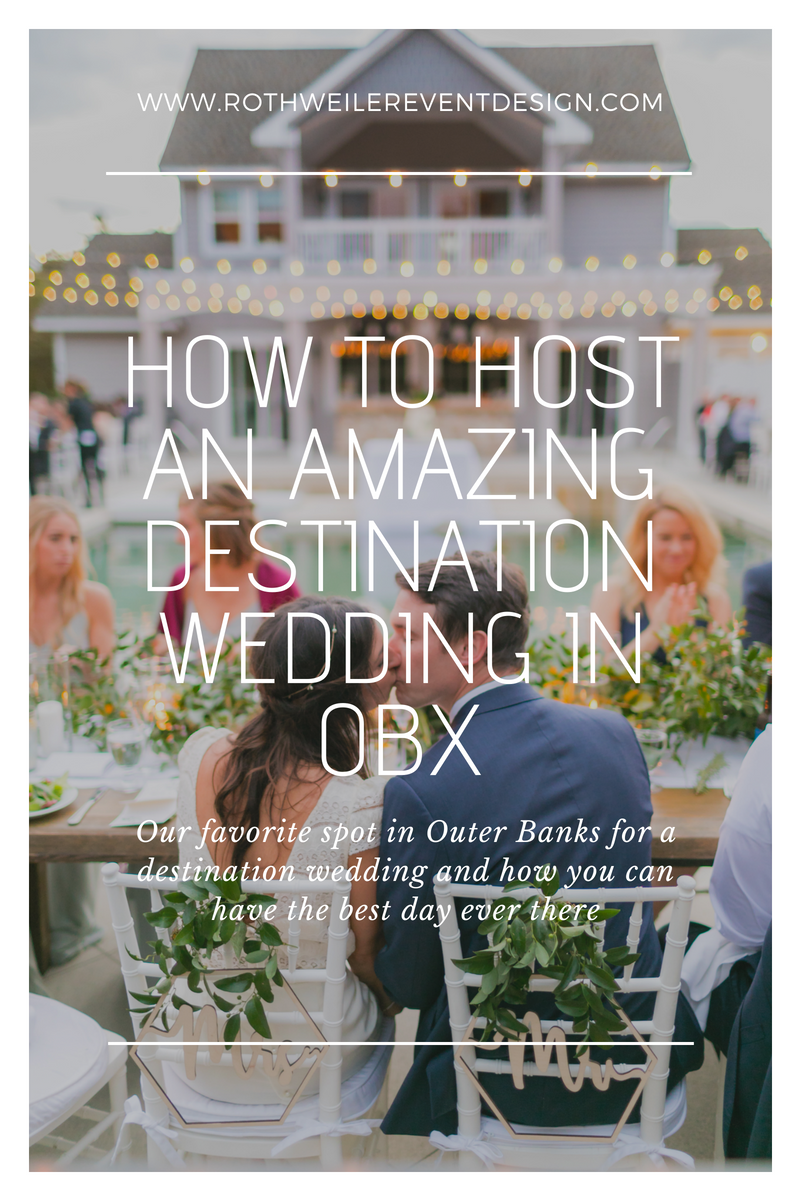 The first time I saw a bumper sticker that read "OBX", I thought it was slang for "obnoxious". What? That makes sense. Stop judging me.
Anyway…
Outer Banks or OBX is an amazing location on the coast of North Carolina. A super popular location for family vacations, this 200-mile-long string of islands boasts gorgeous beaches, outstanding food and one incredible home after the next.
Families flock to the area every summer, rent a home and stay for a week in paradise. My family is one of those families.
Because I can't help myself, even when on vacation, weddings and events are always on my mind. One year, literally five seconds after we got back home, I found a gorgeous location for a destination wedding in OBX.
On. Instagram.
I vowed (see what I did there?) to check the place out the following summer, which is exactly what I did. Just a few short months ago I got to see The Black Stallion in person and if I didn't get caught trying to stowaway in a closet, I would still be there.
Kidding, kidding.
It was a shed.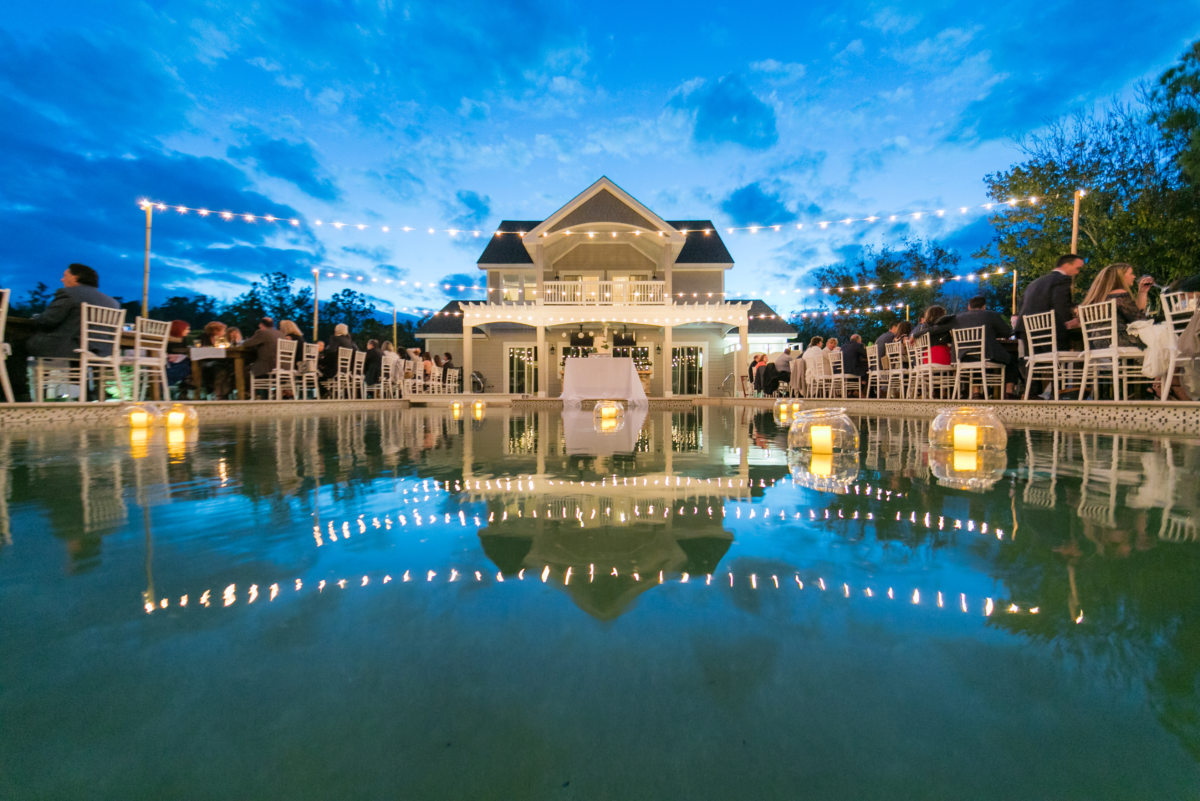 The Black Stallion is my favorite type of wedding venue: a private home. There is nothing better than a beautiful home as the backdrop for a wedding. There just isn't. Why do you think "Father of the Bride" was and still is so popular?
But unless you're in the super small percentage of people that either has or has access to a private home for your wedding, you're going to need to rent one to make this dream happen.
As a wedding planner, I have worked with countless couples that wanted to host their wedding at their home or a family member's home. The percentage of times it has actually worked out?
In the single digits.

There are so many factors that go into designing and planning a wedding at home. However, that is for another blog at another time. In fact, I'll probably write it and link it right here sometime in the near future.
Finding a home to rent is no easy task either, and I'll be sure to include all the reasons why in the previously mentioned, yet to be written, blog. So, when a private home like The Black Stallion exists, it's time to pop the bubbly and start planning.
Ok, enough intro and nonsense…let's talk about this amazing destination wedding venue, shall we?
The Black Stallion is located in The Currituck Club in Corolla and has 24 bedrooms. The property sleeps 55 people, and just like all OBX homes, the rental time is for one week. This means you (the engaged couple) would head down to the home in advance of the guests for pre-wedding festivities.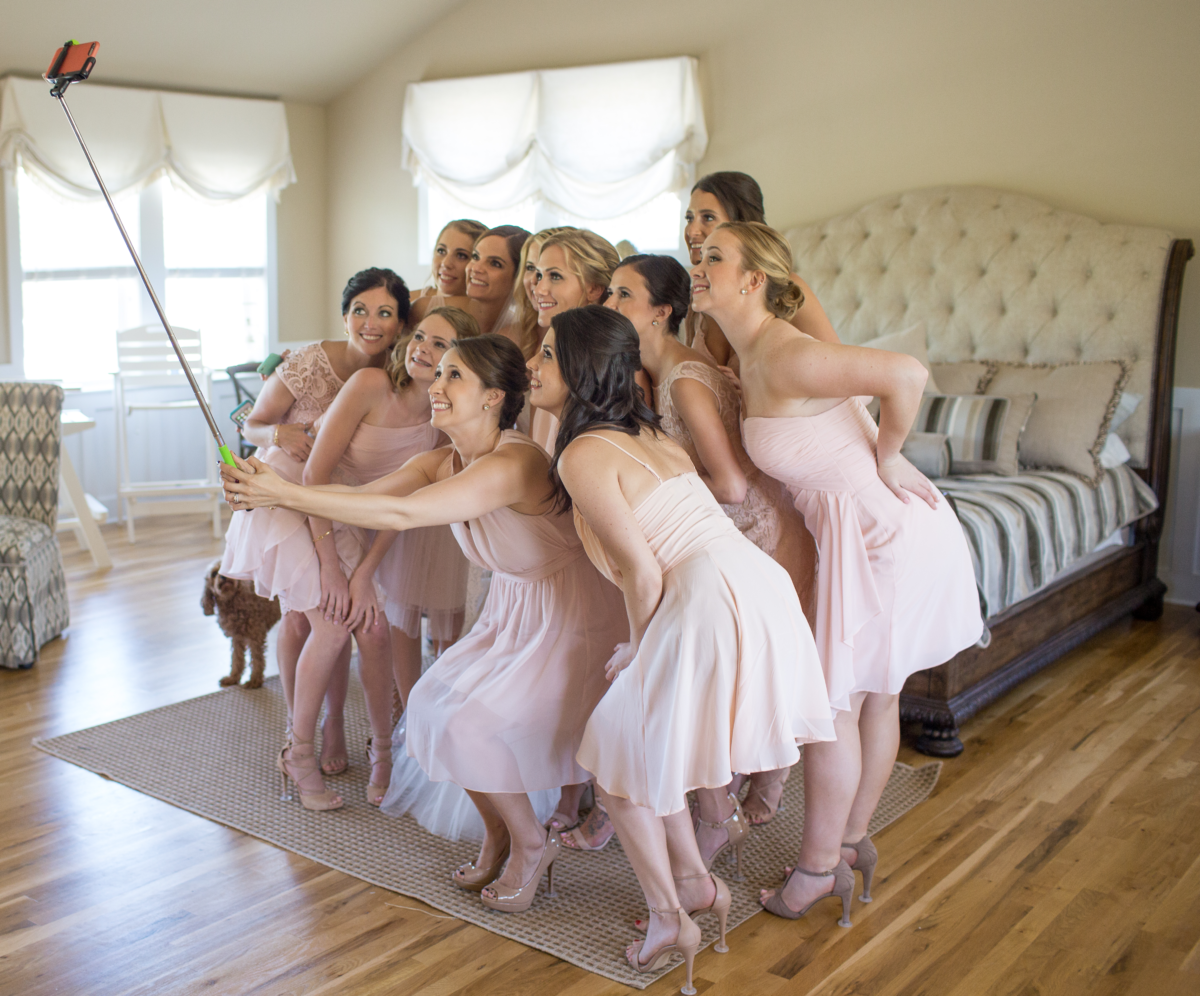 The home is hooked up with major amenities and a gorgeous pool. In addition to the property details, the beach is basically right there and perfect for getting together with your group as well as hosting your wedding ceremony.
Wedding Planner Tip: Outer Banks does not have any private beaches. This means your wedding can and likely will become a spectator sport.
Not one of those couples that associates "destination wedding" with "beach location"? Good news: you don't have to at The Black Stallion. Personally, I am not a big fan of beach weddings in general. Beach BBQ? Beach party? All good. Beach wedding? Hard pass if I have the choice.
The Wedding Weekend
With any destination wedding, guests typically arrive two days in advance of the big day. Anyone that knows anything about OBX knows that rentals are Saturday-Saturday. The Black Stallion, however, offers a Sunday-Sunday rental, allowing couples to have that Saturday wedding they can't have anywhere else.
Since there is room for up to 55 people to sleep, those planning a smaller wedding can have everyone stay right there on site. Those with larger guest counts can offer both hotels and additional house rentals as needed. Getting everyone to The Black Stallion is super easy too, as they will assist you with all of your transportation needs.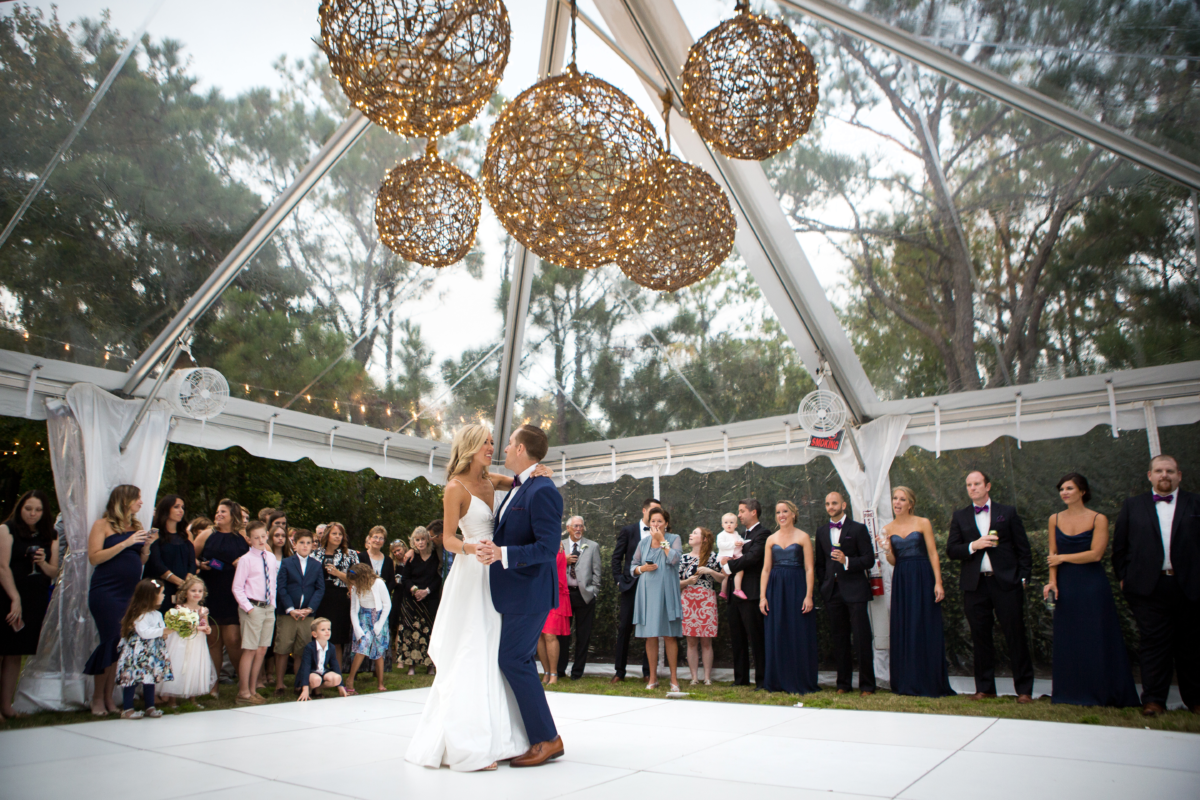 Given that the property is so large, there's no reason to host any of your events in the same place. From welcome drinks through the day after brunch, the options include outside under a tent, inside the home, around the pool or even on the pool with a lucite floor beneath.
One of the biggest challenges with hosting a wedding at a private home, is having to bring in everything including the kitchen sink (literally). The Black Stallion has the appeal of a private home, but the staff of a wedding venue. From the basic rentals to the catering, they will work with you to bring it all together so you don't have to worry about forgetting a thing.
Of course, if you have a wedding planner by your side, even better. But, I digress…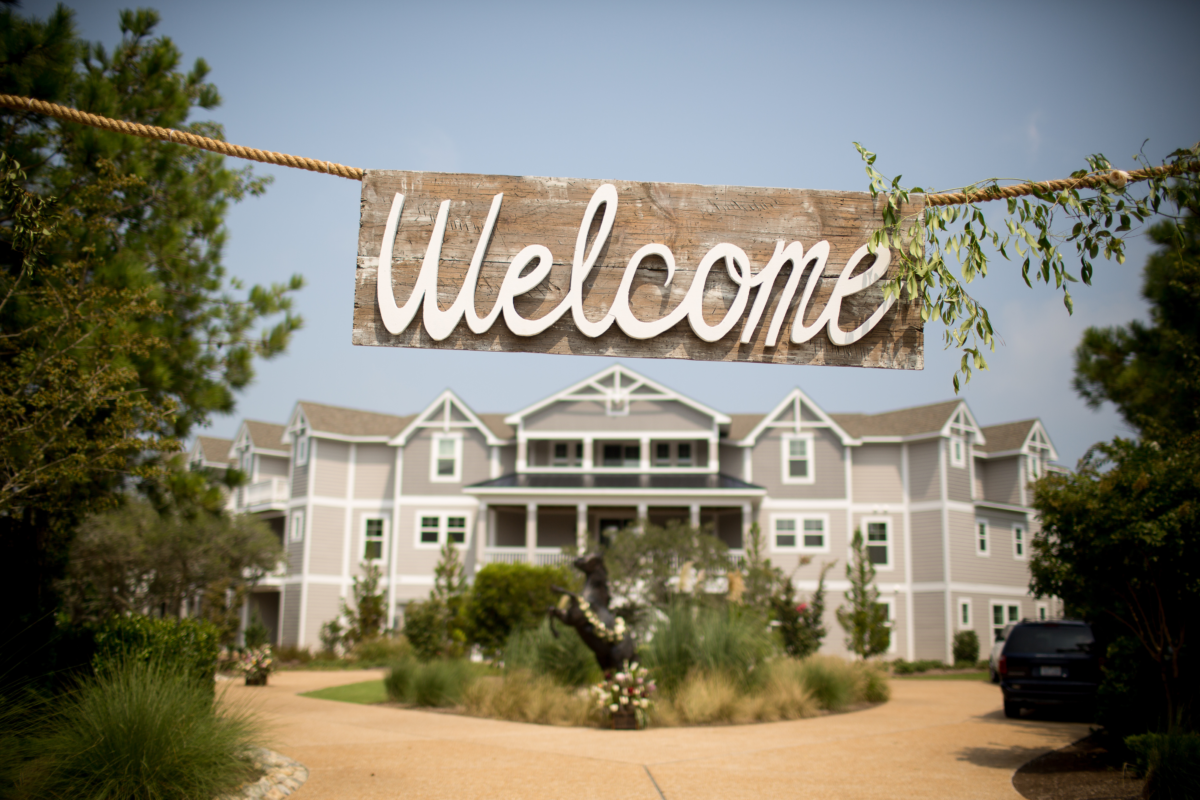 Best Day Ever
Once the wedding weekend activities are completed, the rehearsal is done, and there's nothing left to do except exchange the rings and party away, The Black Stallion becomes the wedding backdrop of your dreams.
Even getting ready is an amazing experience at this place. There are separate locations to keep the engaged couple apart until the first look or the walk down the aisle. In fact, those separate locations are actually in a separate building from the main house, allowing the couple and their wedding party the privacy they need to prep for the day.
Whether you choose to have your wedding on a nearby beach or on-site, there are plenty of options available. Your cocktail hour and reception locations are also endless, but why not have your reception over the pool?
The first time I saw this property on Instagram, it was a picture of a dance floor over the pool. This is so far from standard at any other property I know of, but it's a thing at The Black Stallion. You don't have to worry about the normal stuff like insurance and expenses that another venue can't even give you because they've never done anything like that before.
The Black Stallion does this.
You want this?
Go to a place that does this on the regular.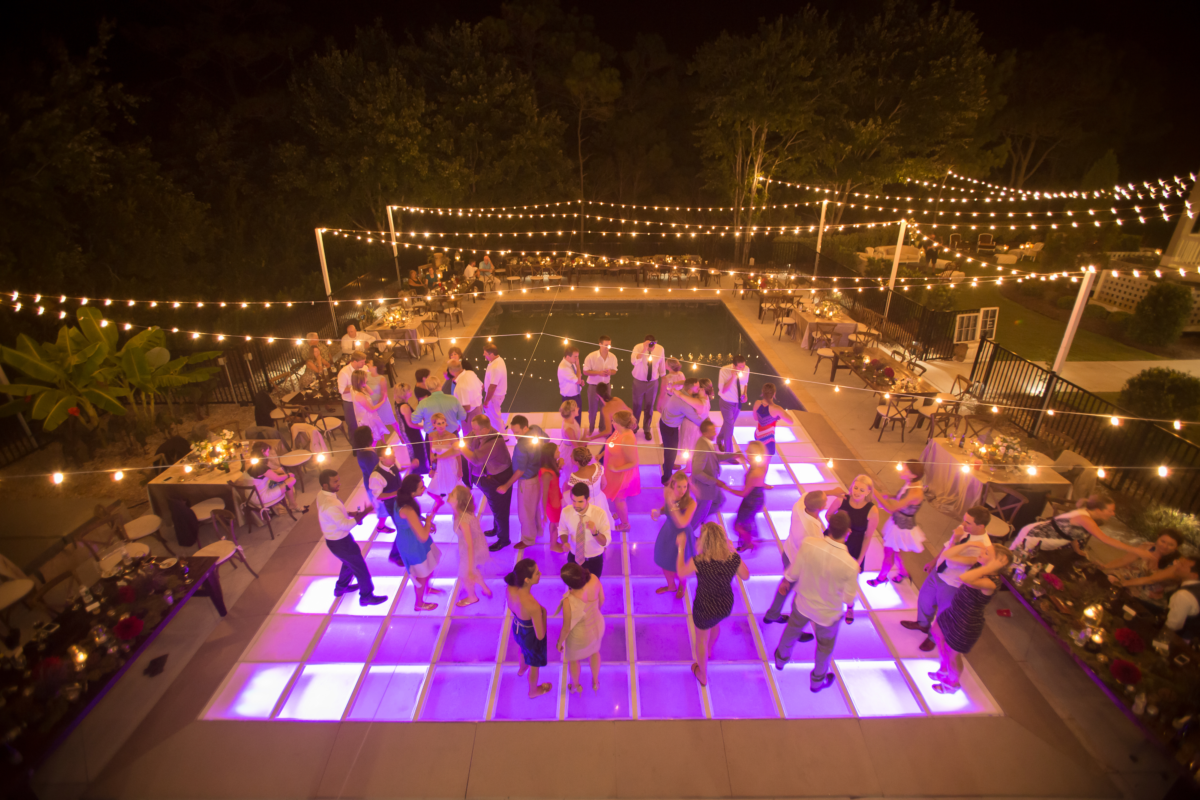 Noise ordinances plague private locations, but that's not the case here. You can have your band or DJ play from cocktail hour through reception and into the after party and not worry about the time. Imagine dancing under the stars at midnight on top of a pool to your favorite music. I mean…what???
Final Details
Of course, if you're going to have your wedding at The Black Stallion or any outdoor location, you have to factor in the weather. Another advantage at this location is how adaptable the house is for Plans B, C and D. No worries about making the call to move indoors days in advance either.
There are, however, better times to visit OBX than others. The most popular time for a wedding in the Outer Banks is either the end of March-June or September-November. I asked Danielle, from The Black Stallion, her thoughts about picking the best time:
"Rental prices are generally less expensive compared to the summer and the weather is still amazing. That being said, The Black Stallion is uniquely positioned for all four seasons! We've had some gorgeous winter weddings (picture a large Christmas tree next to the spiral staircase and a heated clear top tent in the backyard). And, who doesn't love summertime at the beach!"

The Most Amazing Destination Location Ever?
As a wedding planner, I've planned my fair share of destination weddings. If you follow me on social media or have been around this blog long enough, you probably know how in love I am with Bermuda for a location.
I mean, not just for weddings, but yes, absolutely weddings.
Besides everything else about The Black Stallion that I love, one of the things I love the most is that a flight isn't necessary. Yes, if you're reading this blog outside of a certain area, you probably still need to hop on a plane. For many people though, the general location of OBX is drivable and thus perfect for a guest list where people are scattered everywhere.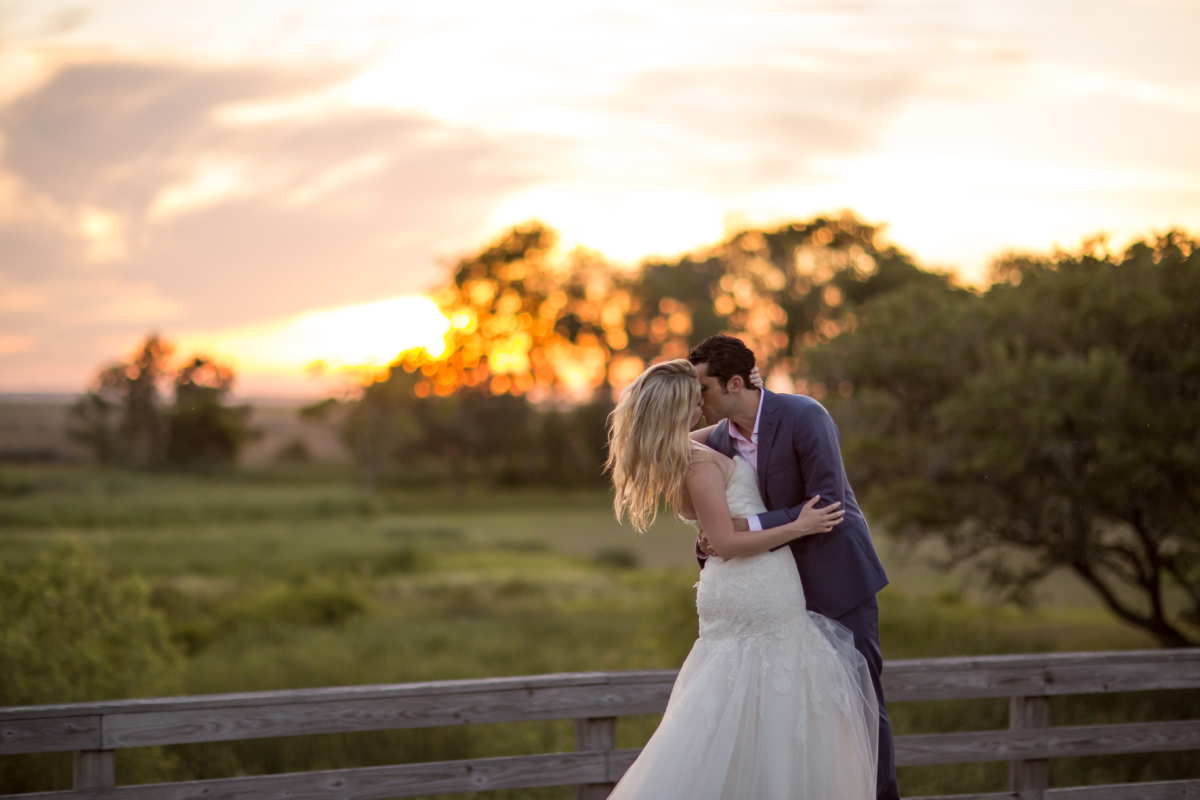 Are there other locations in The Outer Banks for weddings? Yes. But nothing comes close to everything The Black Stallion offers. It's more than just a beautiful home, it has the amenities that are sometimes impossible to find anywhere else and it's guaranteed to actually impress your guests.
Rates range between $10,000-$35,000, but, like any other wedding, the numbers totally depend on the details. If you would like more information about The Black Stallion and having the best wedding week ever there, you can contact Danielle at events@blackstallionobx.com.
I asked her if she had any other advice for engaged couples planning their wedding day at this amazing location:
"And, of course, we recommend hiring a wedding planner / day-of coordinator so you can enjoy your special day!"
See? They're super smart too.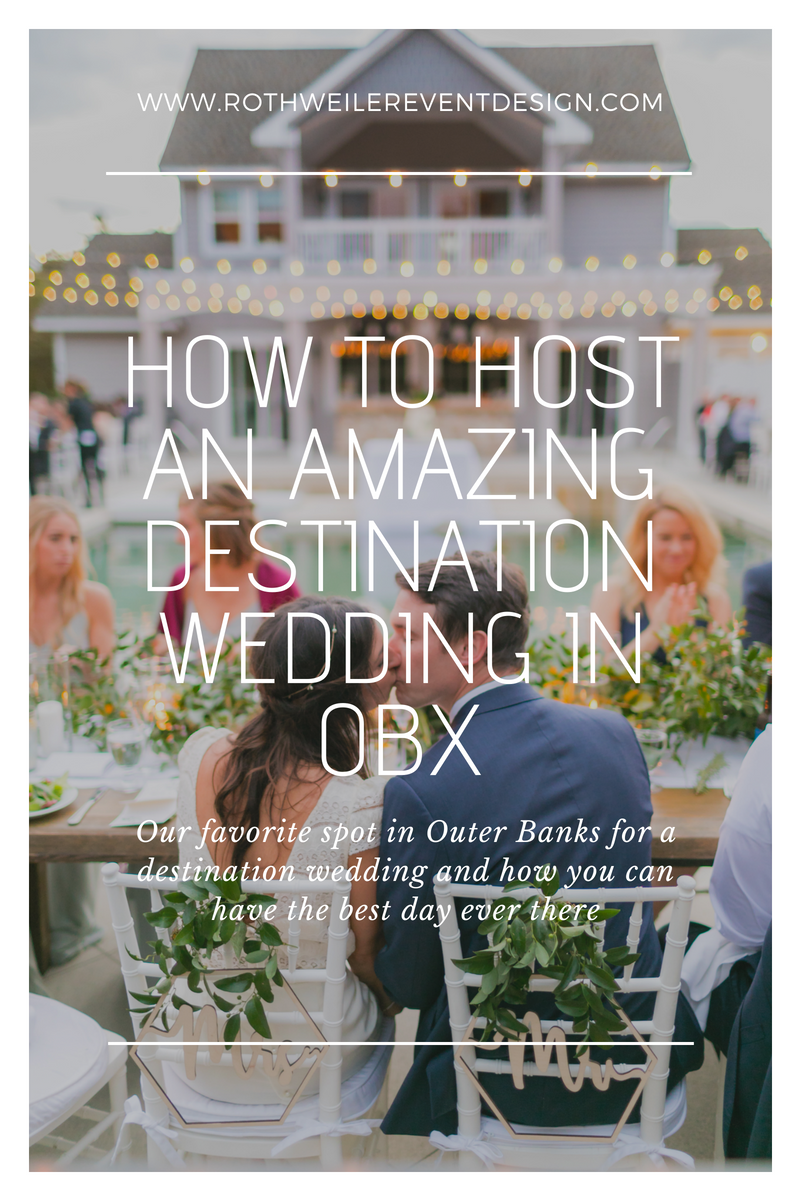 Photo Credits: Genevieve Stewart Photography, Maite Photography, Mary Basnight Photography, Matt Lusk Photography