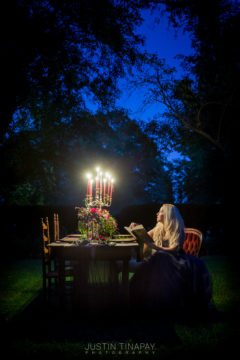 If you're engaged, or even if you're not, you've probably visited a wedding website or 50 and come across their version of a wedding planning checklist. What you don't know is why those wedding planning checklists totally suck.
You know the type of checklists I'm talking about: what to do first through what to do last and when to do it. They all start the same way telling you to get that gown and venue somewhere between 9 and 12 months before your actual wedding date.
But what happens when you have a 6 month long engagement?
How can you secure your wedding venue and your wedding gown 12 months before your wedding when your wedding is only 6 months away?
It's basic wedding math.
Actually, no, it's just basic math. Because 12 is bigger than 6 and that's just 1 reason why those wedding planning checklists suck for 2 people getting married.
And I'm going to tell you all the other reasons these checklists suck in this blog. So get ready to delete those sites you've bookmarked and remove all of those planning checklist pins. This is what you really need. Straight up, no chaser.
To make this easy to apply to any wedding, I have listed some basic wedding planning "to-do" items and when to do what. I am also sharing my secrets that you might never have thought about. Because, yes, despite what those self-proclaimed number one wedding websites say, it actually does matter when you get married.
Disclaimer: I am already going to assume that everyone reading this knows that figuring out your budget is the first step to any wedding planning ever. Know your numbers before you do anything.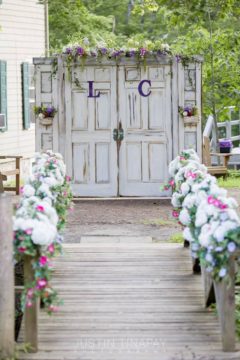 Those Standard 12 Month Out To-Do Items
The Wedding Gown
Picking out the dress is almost always done first when planning a wedding. Of course, this is primarily because it's basically shopping. However, it's shopping for the most important piece of wardrobe you will likely ever own. Getting the gown makes the engagement feel "real" for many brides.
Ideally you should purchase the gown a full year prior to your wedding date. Many designers will need upwards of 9 months to create and send the gown to the store. Then you have to account for any time needed for alterations. Personally, I like to add in extra time in the off chance that my bride either has buyer's remorse or something goes wrong with the order.
Something frequently ignored by these wedding timelines is the very real time it takes to actually get things done. In this case, it's important to consider the time it takes to actually find that gown. I mean, if it takes over 20 years to find the groom, then it's not going to take 20 seconds to find the dress you want to wear when you marry him.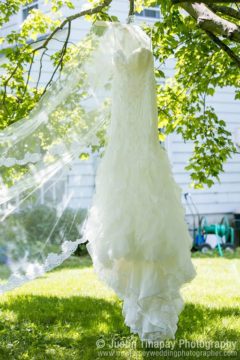 There are so many moving parts to consider when figuring out how much time you will need to shop for your wedding gown. First and foremost, weekend appointments book up quickly, and it can take up to a month to secure a date. You also have to consider the schedules of anyone you want to have with you when you shop. Lastly, if you think you'll need multiple shops to visit, you'll also need multiple days for said appointments.
These are just some of the reasons why the wedding gown should be ordered one year in advance. Obviously, that isn't always possible if your engagement is shorter than 12 months.
It's not hopeless if you're engaged in January and getting married in June though. You should make finding your gown one of your three first priorities (the second one is next), but you don't necessarily need a full year. Here are a few wedding planner secrets:
Purchase a sample or "off the rack"
When you go to try on wedding gowns, every gown you try on is considered a sample or "off the rack". Many times these gowns will be available for purchase at a reduced cost. The three things every bride should be aware of are:
These gowns are sample size i.e. 10-12 dress which translates to 6-8 real size. It's a lot easier to shorten a gown and make it smaller than it is to add length and let it out. It's also less expensive.
Sample sales are typically final, so if you aren't in love with it, don't buy it.
Since these gowns have been tried on, there will be imperfections and not all of those imperfections will be fixable. Sometimes this will be as minor as a hem needing to be re-stitched and other times it's major like missing beading.
Set up your appointments on a weekday if possible or a weeknight as a second option.
I've already mentioned this, but weekend appointments are hard to come by since people, you know…have jobs. If you're in a rush to say "yes to the dress", a weekday appointment will be available sooner and you'll likely not be rushed through the appointment and able to try on even more gowns.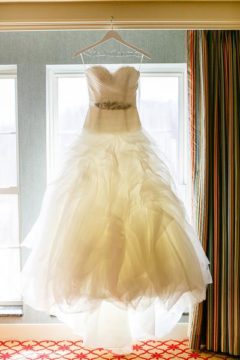 Bring only 1 other person with you
I am 110% against entourages when shopping for any wedding wardrobe, but especially when looking for a wedding gown. Your bridesmaids aren't "like that"…until they are. Opinions always fly and all they do is take up time during the appointment and delay your ability to make a decision. You also have to work around their schedules and pray you can find time when you're all available. If you really need your crew (which many bridal salons don't allow FYI) then bring them to show them what you've already chosen.
Look for designers that can turn a dress around quicker than average
Not every designer needs 9 months to deliver a wedding gown. Before you crack out on Pinterest and need to have a dress by a certain designer, find out what designers are available at your local salon and when their gowns come in by. Hint: Pronovias frequently can turn around a dress in under 6 months and I've also had luck with Moonlight Bridal.
Speak to the wedding salons about rush orders
If you're really in a bind or fall in love with a designer that takes longer than you have, speak with the salons about paying to rush your order. Sometimes this can buy you as much as a month, but coupled with buying from a designer that's quicker than the rest, you might be good to go.
Go vintage
Just like buying a sample, you can go the vintage route and pick up a pre-worn gown. I do not, like really do not, advocate buying your wedding gown online. However, you can find some really beautiful vintage wedding gowns at reputable small stores. In fact, there are stores literally dedicated to selling vintage gowns. If you're wedding is incorporating this hot-never-going-to-die trend, then look around for a shop like this.
Attend trunk shows
Trunk shows are great for two reasons. The first reason is that you can get anywhere from 10-20% off of the gown's full price. The second reason is that you can see an entire collection from a designer as opposed to the 3-10 pieces the salon currently has. This is perfect for the bride that wants a specific designer's wedding gown as it takes away the need to bounce from store to store looking at options.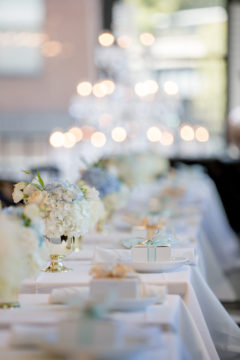 Your Wedding Venue
The second major priority when planning a wedding is finding the venue.
Duh.
Sometimes, 12 months isn't enough time to get this done though. With wedding season spanning the months between May-November and peaking in September and October, your dream venue might be booked up to two years in advance. I cannot tell you how many couples I have worked with that had to make the decision whether or not to extend the length of their engagement solely to get their venue of choice.
If that's not an option for you, then it's best to be flexible with your venue choices. Not just normal flexible either. More like Gumbi flexible.
The venue is also going to set your wedding date. I know, you thought you had control over that one didn't you?
Believe me, most couples contact me with a wedding date picked out and don't have a venue locked down yet. Then they have to decide if they want to see venues that aren't available on their "date" or if they are open to that date solely representing the time of year they want to be married.
Because the venue essentially sets your date, you should always venue shop and venue book before going dress shopping.
When you make appointments to go try on wedding gowns, the first question they will ask you (besides budget) is your wedding date. Don't make the mistake of giving them a date you've selected, only to purchase a wedding gown and then have to scramble when the venue you want isn't available for that date. You might find yourself needing a second gown (like a sample) because the first one isn't coming in on time if you end up booking a venue for an earlier date than your original date.
You know…the date that wasn't real because you didn't have a venue yet…
If you have over a year to plan, don't sleep on getting the venue. Just like it takes time to shop for wedding gowns, you will need all the time you can get to find a venue. Odds are, you will need to coordinate schedules with your fiancé and possibly both sets of parents. Weekend appointments book up first and some venues won't tour if a wedding is taking place on the same day.
All of that adds up to needing a ton of time to find the venue for your wedding day. Of course, if you can schedule tours on weekdays and look at venues that are in close proximity, you'll need less time than normal.
Also helpful is to do as much research on these venues before committing to an appointment. It's not always possible to get pricing from a venue without setting an appointment. In fact, one of the many reasons to hire a wedding planner is that we tend to have that information already or we can get it without much struggle.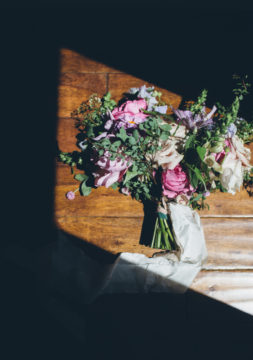 Wedding Planner
Before you do anything past establishing your overall budget, if you're going to hire a wedding planner, that is your Step 1 in the planning process. So, if you have 1 month or 1 year, do this before the rest of the tasks. A few reasons why:
Reputable and professional wedding planners book up to if not over a year in advance, especially for peak wedding season dates. Many planners, myself included, will not take on more than one wedding or event per weekend.
Hiring a planner for full service means they can do all of the work for you including finding the perfect venue and vendors. That's right, you basically just have to tell them what you want and just like magic, options will appear.
A full time planner can speak with venues and vendors at the hours that you can't. You know, like 2pm on a Tuesday. This means that more planning gets done in a shorter amount of time because planners have the same hours as venues and vendors. No back and forth voicemails and emails needed here.
If you're only looking for someone to handle "Month Of" Coordination, many planners will not book that package until you're under the 6 month mark. To be blunt, most planners would rather hold out for a last minute full service client than to lock up a weekend with a smaller package. The good part here is if you are a couple with a short engagement only looking for this type of help, you could easily have some solid options to choose from.
All that said, the number one way to get your checklist all checked off? A professional wedding planner…as soon as possible and before anything else.
The Big Ticket Vendors: Photo/Video, Music and Florals
Photo and Video
Always listed on wedding planning checklists around the 6-8 month mark are your photographer, videographer, music and florist. On average, most couples will have at least 6 months to plan. However, just because they have 6 months, doesn't mean getting these vendors booked will always happen at that time. Remember how venue and gown come first?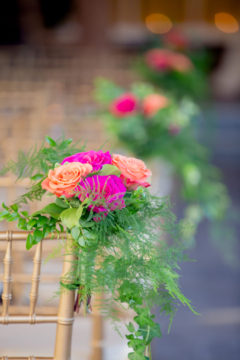 Many photographers and videographers will only be available for one wedding per day unless they work like an agency. It's very important to meet these people before hiring them. I know, you totally do not have time to do this, right?
Make time.
Invent it if you need to.
Your photo and video team will be with you almost the entire day of your wedding. If you're not comfortable with them, it will show in those photos and videos you get back. There are no do-overs and it's not enough to just love the work or the product.
In addition to meeting/interviewing these people, I always recommend an engagement session with your photographer because that's basically practice for the real thing. The real thing being your wedding day.
As a planner, I like to book photo and video 9 months to one year in advance. I know, that's totally not what the internet tells you to do, right? Silly them…
If you plan to do an engagement shoot (I mentioned you should and I meant it), odds are your photographer will have more availability on a weekday. Since weekdays are a problem for many couples, then you will need a weekend and guess what tends to be a problem for wedding photographers?
You guessed it: weekends.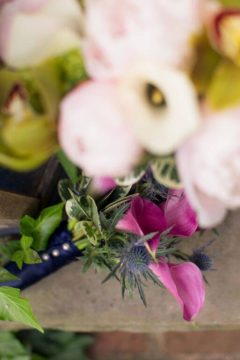 This means that you could be waiting months to take your engagement photos and if you want them outdoors, you'll have to leave time for rescheduling in case it rains. You also won't be able to shoot outdoor photos for a handful of months if you live in a state where winter exists. Pretty soon you're taking your engagement photos 1 month prior to your wedding and that is no bueno.
If you have longer than one year, start this process at the 9 month to one year mark. This is especially important if you are getting married during peak season since you might get a lot of "sorry, already booked" responses. If you are pressed for time, then shop for both photo and video simultaneously (a general rule of thumb anyway) and line up appointments via Skype if that's the only way you can schedule a weekday.
Music
It doesn't matter if you have a band, DJ or both, sometimes 6-8 months isn't enough time to book. Like the other vendors that you will need at your wedding, many bands and DJs book up peak season 9-12 months in advance. If you want something specific, such as an electric violinist or a DJ that can provide live musicians to accompany his music, then I recommend shopping 7-9 months prior to your wedding date.
While I know many people (and many planners) will probably disagree with me here, I am going to say that seeing these people in person is essential. If you want a live band, there is no better way to hear what they really sound like than to attend an in person showcase. Sometimes, there will only be showcases available once a month or every other month. If you're not available on the one date they have, then you'll be forced to wait until the next one.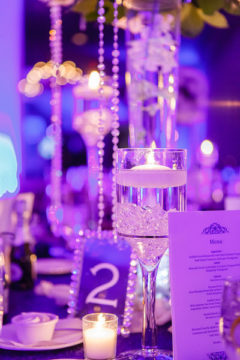 If you're going with a DJ, an in person meeting or interview isn't mandatory but I wouldn't recommend booking without a least a Skype or phone call. Any DJ worth hiring will be passionate about music and even more passionate about selecting the right music for your wedding. It's equally important to know how the DJ works and to make sure the way they work is in line with what you imagine for your wedding.
For the couples with shorter engagements, it's a good idea to get a hold of videos of past performances of bands and DJs. Showcases might not always be possible and you might not have the time to sit down and interview DJs. However, even if it's 11pm at night, you should make the time to watch and listen to any recordings the music vendors can provide to you. Also consider looking into any bands or DJs you heard at weddings you attended and fell in love with.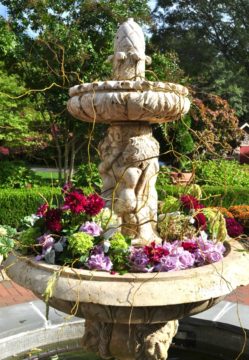 Florists
As a wedding planner, I insist that my clients meet florists that I recommend before signing a contract. While it doesn't matter so much that you're vibing on a personal level, it is important to know that they understand what you want. It's just as important that you are confident in their ability to create it.
You will never get that from an email exchange. Period.
However, most florists will only be available to meet on weekdays, which can make setting anything up totally impossible. If you don't have 7-9 months before your wedding date (which is when I recommend securing a florist), then doing your homework prior to a meeting or in place of one is essential.
Before you go sending your 597 pins of centerpiece inspiration out to every florist within a 50 mile radius of your venue, narrow those pictures down. Way down. It's more important for a florist to know your colors and the feel of your wedding. It's less important for them to know the exact height you picture for each centerpiece and how if you don't have peonies you'll throw yourself off a bridge.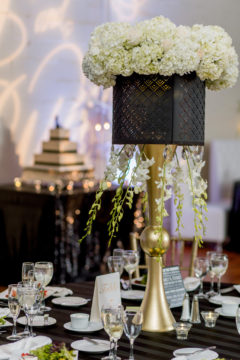 Another way to save time is to look at websites of florists and see if their work is similar to what your style is. If you find yourself drooling over a website but don't see your style displayed, you can reach out to the florist and ask them for additional examples.
For instance, if you have a vision of greenery suspended from a tent, but don't see it on a florist's website, there is no harm in asking if they have done that before and if they have, could they share pictures. If you're tight on time and having trouble choosing between florists, consider paying for a sample centerpiece to help make your decision easier.
Feeling overwhelmed yet? There's a lot to this wedding planning stuff and knowing when to do everything can be a lot to digest. In order to avoid throwing anyone into a meltdown and running off to elope, I'll continue the rest of this timeline in the next blog.
Be sure to follow me on Twitter and Facebook so you'll know when to come back for the rest of the to-do list and when you want to get started on those items. In the meantime, share below if you're on the fast track to the wedding day and what you're doing to check stuff off your list!