Ok, here come the pitchforks and cries about how dare I insult peonies. Look, peonies are great and all, but other wedding flowers exist. Like
ranunculus

.
Gesundheit.
Sounds like a sneeze right? Well, it does when some people try to pronounce it.
Anyway… there are other flowers that don't have a season that's 4 seconds long like peonies. And it's time to give some other wedding flowers the spotlight they deserve.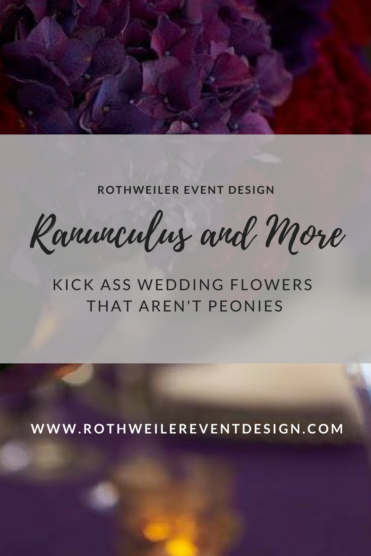 Ranunculus has always been a favorite flower of mine, and if I can convince a bride to use them instead of peonies, I totally will. I like peonies, don't get my wrong, but so does
everyone else

. I'm not saying they're basic but, if they were a person, they would wear Uggs starting September 1st and totally order a pumpkin latte at Starbucks same day.
Ranunculus is a gorgeous wedding flower and comes in a bunch of different colors. They look great in everything from bouquets to centerpieces.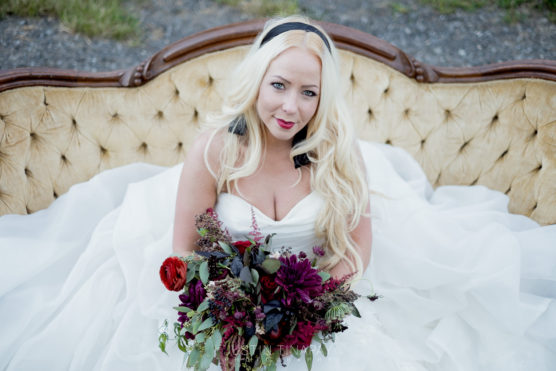 Just like peonies, ranunculus is fluffy and takes up some room. But they are more structured and hence, more interesting than the peony. Plus, they don't look like they could fall apart at any second.
So, there's that.
Ranunculus also has a longer season than the peony, and it's available during the height of wedding season. By the way, if you're looking for more information about in season flowers, make sure you check out this blog right here.
Another favorite of mine is the hydrangea. Unlike ranunculus, hydrangea is a well known flower type. But did you know it comes in like 479 different colors?
I mean…roughly.

Yes, the white hydrangea is super popular since white goes with everything, but with purple trending again, I expect to see plenty of purple and antique blue versions of this flower.
Hydrangea, like ranunculus, takes up a bunch of space…except a lot more. Why does that matter? Because if you're working with a tight floral budget, you want to use flowers that you need less of.
Basically, for every stem of hydrangea, you would need a dozen stems of peonies. And peonies are already way more expensive than hydrangea. This means you need more of the more expensive flower.
Bye bye budget.

Hydrangeas are a lot like a hangover. They need hydration. That means these flowers are best in centerpieces or displays for things like your escort card table. Don't waste them in a bouquet or else you might have a wilted mess without a constant water source.
Frequently, brides will ask me what the alternative is to peonies…especially if they aren't getting married in the 4 minute long season the flower is available in. I love to recommend ranunculus, but the more popular answer is garden roses.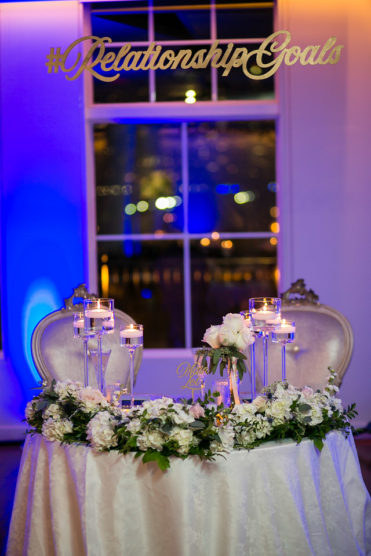 Garden roses are
huge

. If you missed the blog about garden roses and other types of this romantic flower, head over to one of our previous blogs right here.
There's a definite reason that roses are so popular for weddings: they are the ultimate romantic flower. Roses for Valentine's Day? Slightly popular.
But you don't have to just go with red roses, and besides an insane amount of variety being available, there are plenty of colors to choose from. If you're a bride looking for a peony substitute, the garden rose will be the same size and give that same soft and whimsical look.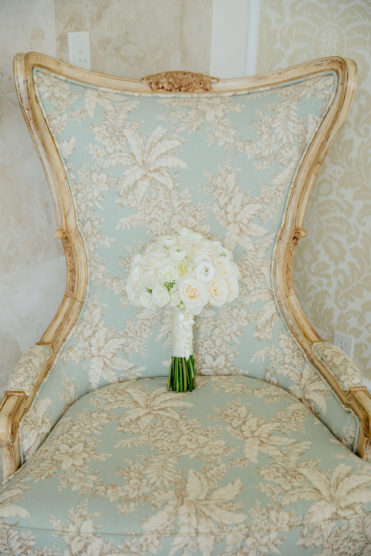 The only drawback to using garden roses is that they are extremely fragrant. If you're a bride with allergies, or concerned about your guests, then stick with ranunculus instead.
While not the perfect substitute for the peony, we are seeing the protea become a popular bloom. With its massive size, only one is really needed for an entire centerpiece. Unlike the peony, however, protea are very structured.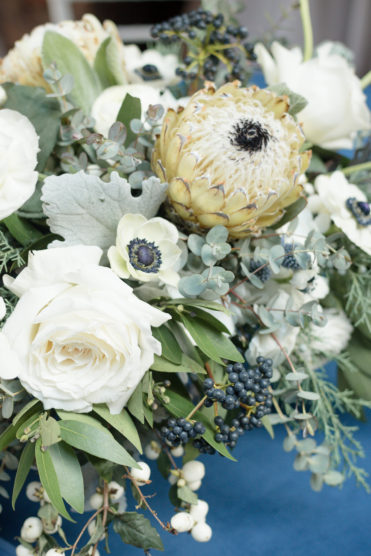 But, if you want your flowers to be a metaphor for your marriage, then go team protea and bench team peony. Like, the whole team.
I don't hate peonies, I swear.
If you're still not on board the ranunculus train, and you're not in love with the other options, don't fret just yet…
Another showstopping wedding flower is the dahlia. Available in plenty of colors, this flower is softer than the pretoria, but not as fluffy as the peony. But again, the peony looks like it's going to fall apart at any moment.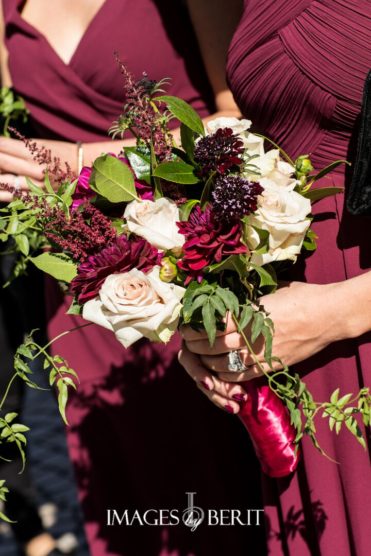 Dahlias are not only super gorgeous, but they blend really well with all of the other peony alternative suggestions above. They are such an "in between" flower that they can be the featured artist or the backup singer.
While available during the height of wedding season, brides don't have to just use Fall colors here. Dahlias are gorgeous in paler shades like peach and cream.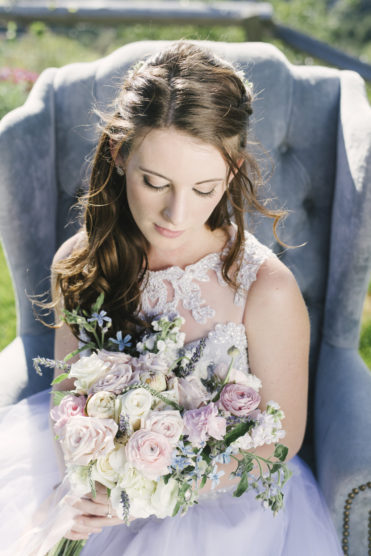 Whether your wedding vibe is romantic and rustic or modern and chic, the ranunculus and really all of these flowers are great alternatives to peonies. Take a look around at some of our real weddings right here and get inspired for your own wedding day.
Will you be using any of these flowers we suggested? Are you ditching peonies for a different wedding flower? Share your ideas in the comments below for other brides to be!