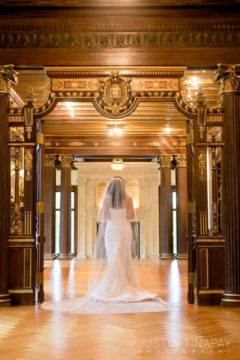 I recently wrote a blog about wedding contracts and the importance of reading every last word. If you didn't catch the details, make sure you read all of them before continuing here. This blog will cover the vendors I didn't talk about yet and how their wedding contracts can affect your wedding plans.
Side note: This isn't meant to freak anyone out or send brides and grooms on a scavenger hunt looking for the "traps" in wedding contracts. We're all friends here and as a friend (and a wedding planner), I want to make sure you know what you're signing before you sign it.
Moving down the list of vendors you'll typically encounter when planning your wedding…
The Stationery Contracts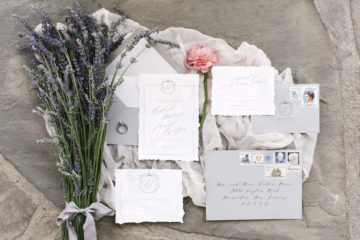 Doesn't matter if you are the type to get custom invitations or order simple stuff on the web. You sign a contract either way, whether it's handed to you by a person, or you simply check off that you agree to all of the terms. And if you didn't read those terms, then it will catch up with you down the road. What could I possibly be talking about?
Invitations, menus, programs and all other paper products have one thing in common: wording. You will have to get the correct wording to the person (or computer application) designing all of this stuff. This basically means getting slightly important details like your wedding date, time and location, all 100% correct. There will also be a deadline as to when this information is needed by. If you delay on doing your work, then the stationery designer will have to delay on doing theirs. Signing a contract here implies that you understand what happens when you don't get the information sent in on time.
Another agreement you make when you sign this wedding contract is getting what you pay for. Revisions can be made but there's always a limit unless you're willing to open your checkbook. Don't ignore the lines in the contract that tell you how many revisions you are entitled to. Otherwise, you're bound to get pretty angry when you're asked for additional funds because you can't make a decision.
The Hair and Make Up Stylist Contracts
Quite often, brides will hire a professional team of hair and make up stylists for the big day. The stylists usually take care of the bridesmaids and mom figures as well. I book stylists for my clients at least 7 months prior to their wedding. This means they have to know how many people are getting hair and make up done way far in advance. I've seen brides ignore this contract entirely. Not good and here are two reasons why: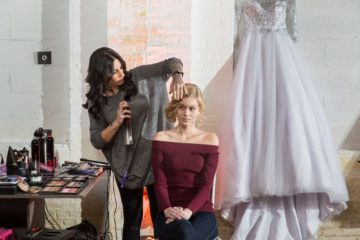 Every contract is different, but the information the stylist asks for, helps them create the quote and proposal as well as prepare for the day. Odds are, you will have to commit to the amount of people being booked and what services you will need. Right down to airbrush versus traditional and false eyelashes versus mascara, decisions need to be made in advance. Is there flexibility for a changed mind on the wedding day? Potentially. But it's not owed to you since you signed off months earlier.
Prep details are included in the wedding contracts and these helpful hints often end up in the trash. Believe it or not, there is a reason that stylists want you and your ladies to read what they wrote. Included in these guidelines are mentions of how hair cannot be wet, that flatirons should not be used prior to hair services, and that anything more than moisturizer on a face is no bueno. [tweetshare tweet="You'd think that much of this would be common sense, but I've seen things, let me tell you… " username="RothweilerEvent"] I've also seen a bridesmaid lose her mind when she was charged a fee for showing up without blow drying her hair. Yup.
The Hotel Block Contracts
If you're setting up rooms at a hotel local to your wedding venue, you will enter into a contract that is duller than a book on tax law. Doesn't matter because why? You need to read it anyway. Not only does this wedding contract affect you, but it also affects your guests. And this just in: guests tend to complain about wedding issues. Don't give them ammo by ignoring this contract and especially these points:
It will be very clear in the contract when the rooms are no longer available. This doesn't mean that your guests can't still get a reservation, it just means that there are no guarantees anymore. So if a hotel releases the block of rooms to the public and Uncle Sal calls after the release date (that you agreed to), he might be out of luck. Trust and believe that you will hear about this and then expected to fix the situation. That will also happen less than a month before your wedding and ZOMG do you really want that kind of stress? Memorize that date and share it in your invitations so that you can ask Uncle Sal why he didn't read everything, instead of him asking you.
Believe it or not, a majority of hotels will put in their wedding contract that outside alcohol is prohibited. That means no poppin' bottles post reception in your penthouse suite. Nope. Not allowed. Can you get around this? Of course. Don't make a bunch of noise on the balcony and party like it's 1999 and things will probably be cool. The reason things go left is because the couple didn't read that fine print and guests are calling the front desk to report the noise. Read the fine print to know what rules you're about to break.
The Photobooth Contracts
Most times when working with a DJ, there will be a photobooth add-on option. There are also companies that exclusively handle your photobooth needs. Between the two, you really can have anything you want in terms of set up and photos delivered. Photobooths seem simple though so what could possibly be in a contract that even matters?
Remember in the last blog when I said that the wedding contracts affect each other? Here is a classic example: the photobooth. Just as you might think this contract is no big deal, this vendor is viewed as lower on the totem pole by industry people. Probably because everyone and their mom has one now and it's not considered an essential wedding item like you know, food. That doesn't make the contract any less legally binding, so read it and pay attention to anything regarding a power source and table. Odds are, you will be asked to make sure there is a certain amount of electricity and that it's only 20 feet away from their set up location. Photobooth vendors always ask for a small table as well, and it's your responsibility (because you agreed to do it when you signed their contract) to make sure it's there.
Photos from a photobooth can be delivered hundreds of ways. You will have the option to decide on the size of the photos, how many copies are printed, and if you want them all on a flash drive at the end of the night delivered via giraffe…Kidding, I just put that in there to see if you were still reading.. Before you even decide which company to book, you need to know what your options are. Once you agree and sign, there is no "Oh I thought everyone got a copy" on the day of the wedding when you and your 20 bridesmaids pile into the booth. Wording can be tricky here so don't be afraid to ask for clarification until you're all on the same page.
Those are the vendors involved in most weddings and some highlights of their wedding contracts. Depending on the details of your wedding you might hire others including an officiant if you're outside a religious house for your wedding. The contract with an officiant is generally simple, but just as important as the rest. [tweetshare tweet="Because if the officiant doesn't show up because you moved your ceremony time and didn't tell him, then ain't no one getting married that day." username="RothweilerEvent"]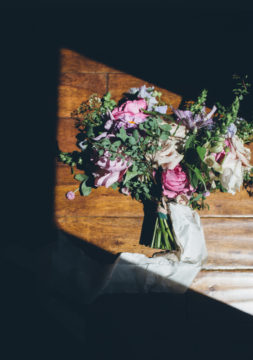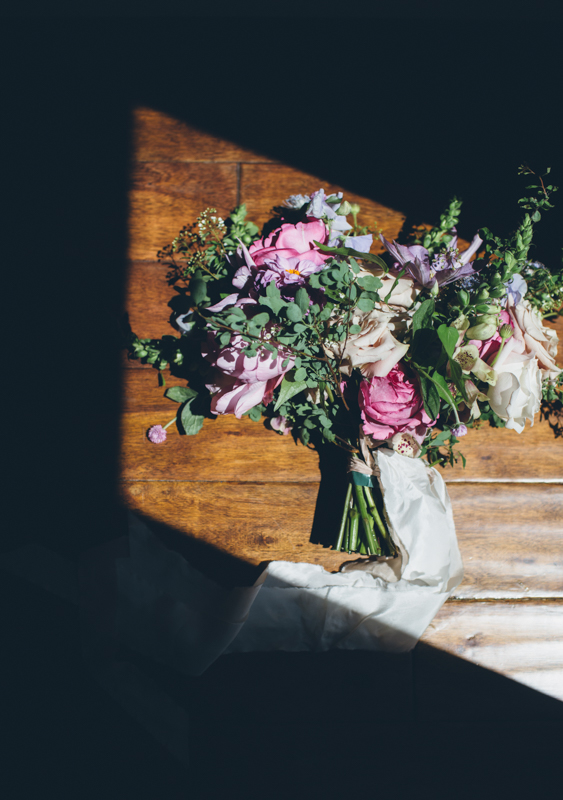 For anyone getting married at a location that doesn't provide catering, those couples will enter into a wedding contract with a catering company to handle food and beverage. Yes, this does also mean alcohol, so read that contract twice. Common things brides and grooms have said "but I didn't know that" about on their actual wedding day? Oh, just little details like how they were supposed to provide ice, or that they were responsible for getting the food orders from their guests before the wedding day.
No matter the vendor or how long and boring the wedding contract is, read it and read it again before signing on the dotted line. Nothing is worse than arguing with a vendor and having them quote the contract that you didn't read. It's a pain in the ass and watching paint dry is more entertaining, but if the booze is warm, the DJ doesn't have enough electricity to play music and the venue refuses to let a vendor in because they have no insurance, you will remember your wedding day for all the wrong reasons.
And since we really are all friends here, be sure to share that time you signed a contract without reading it? What about those of you that did read the contract but were surprised by what you read? Share in the comments below and let's see even more reasons why reading a wedding contract is mandatory.