The rose is a classic flower and often used in wedding design. It's currently trending on social media, probably because Valentine's Day is in 5 minutes.
"What's in a name? That which we call a rose by any other name would smell as sweet." -Shakespeare
No offense, Bill, but a daisy will never be a rose. It's not a rose, unless it's a rose.
More than ever, couples want a unique wedding with traditional elements. Roses are something a lot of my couples want to ditch because "everyone uses them".
But just because everyone uses them, doesn't mean you have to use them in the same way. In this blog we'll talk about the unexpected ways you can use roses in your wedding design.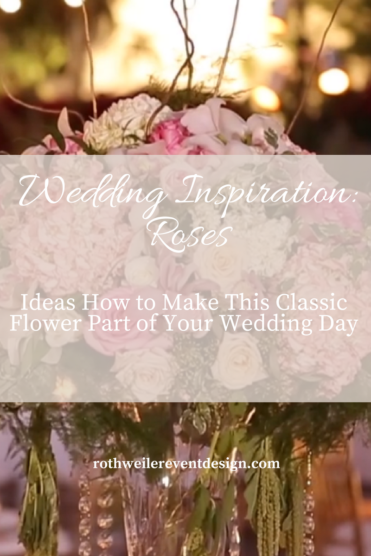 A Rose By Any Other Name
There are over 150 different varieties of roses, making this flower one of the more versatile ones. Brides can be extremely specific as to what type and color rose they want for their wedding.
Despite this, roses have the reputation of being boring and overdone. This could not be further from the truth. That's actually about peonies. *shots fired*
Unlike some other flowers, roses work in everything from boutineers to bouquets to centerpieces. It's about finding the right rose.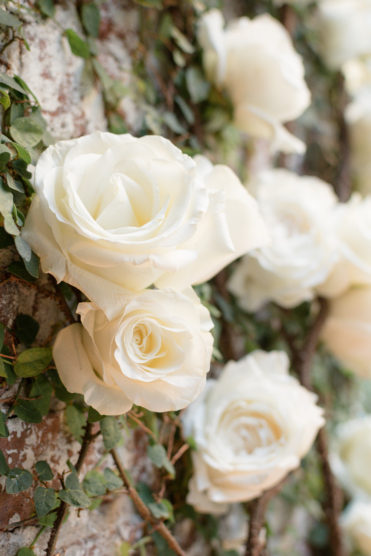 Garden roses, on their own, have different varieties. They are all massive in size and have layers of petals, making them the perfect choice for weddings. These babies are in a league of their own and while every other bride is using peonies for their bouquets, you can stand out from the crowd with these instead.
Mixing different roses is a great way to add texture to centerpieces and even ceremony design. While garden roses can steal the show, spray roses are perfect supporting cast members. Create a unique look by using them in both the bridal bouquet as filler and as part of the groom's boutineer as well. Make that boutineer unique by adding a splash of color or adding something funky such as berries or a small succulent.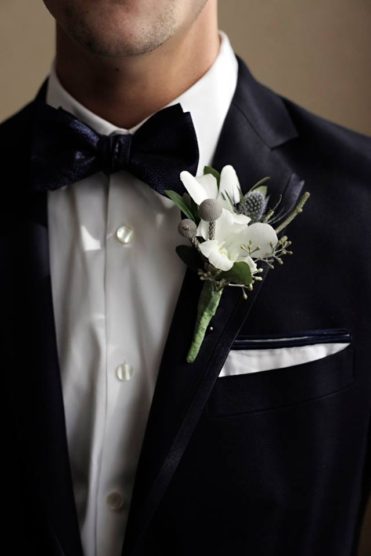 Ring Around The Rosie
One of the reasons roses are frequently used for weddings, is that they don't have a season. You could get married in the dead of winter or in the middle of summer, and roses are available.
Peonies, by the way, are available for about 30 seconds, so let that bandwagon pass you by.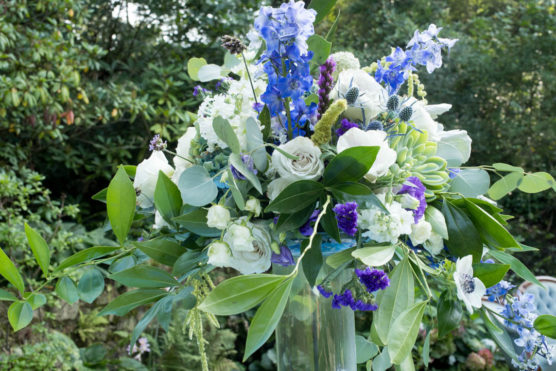 Since roses are readily available in plenty of colors, it's easy enough to incorporate them into your wedding design. The pink, white and gold color combination might be trending for weddings right now, but that doesn't mean you have to use pink and white roses. Work with your florist to explore other options like earl grey and quicksand roses.
Along with working with any color combination, there is a rose for every style of wedding. This classic bloom is not just reserved for a sit down dinner at a castle in France with a sunset ceremony.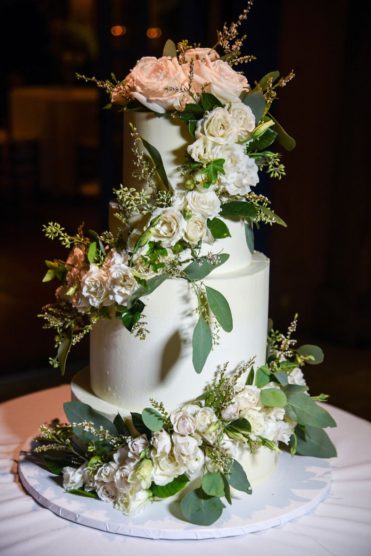 Rustic brides can give a boring wedding cake a unique twist by adding fresh roses and greenery to the design. Create a seamless look by using the same florals on the cake as you did for other decor like the centerpieces and bouquets.
If you're hosting a trendy garden style wedding, using roses seems like the obvious choice. Just because it's obvious, doesn't mean the design has to be. This is another great chance to discuss color options with your florist that will leave guests asking you just what type of roses you used.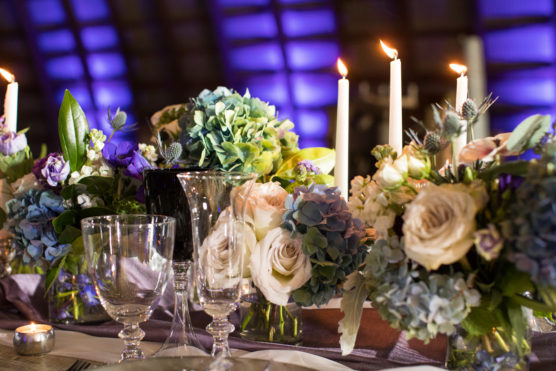 Create a natural look by using roses to enhance a mantle or by placing them inside a fountain. Or go over the top and put them in places that are unexpected like trailing down the inside of a banister. Just make sure you have permission from your venue first!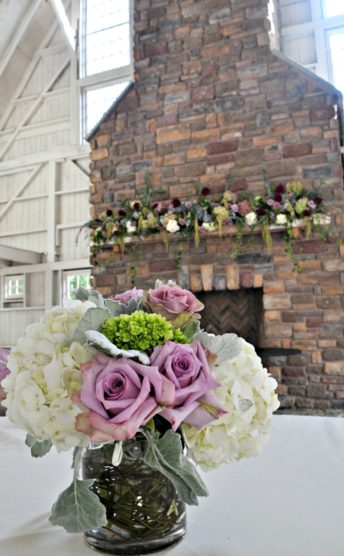 Everything's Coming Up Roses
What about those brides that aren't using flowers for their centerpieces, but want to incorporate a floral feel? Just because you've ruled out real flowers, doesn't mean you've ruled out all flowers.
And I'm not talking about using fake flowers, don't worry.
Floral designs are huge right now in the fashion world. From the wedding gowns to what your bridesmaids will wear, designers are showcasing floral details in everything.
The "all-white" trend is just as popular as the floral trend, and I am dying over this gorgeous bridesmaid dress by Dessy.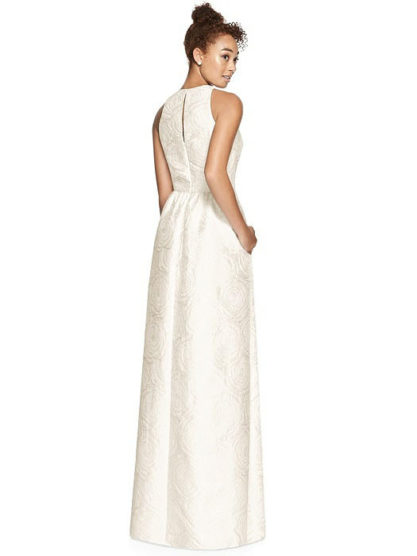 If the idea of putting your bridesmaids in full on floral is too much, consider adding subtle pops of the style instead. A gorgeous floral belt is the perfect touch to add to a wedding gown. Of course, who's doesn't love seeing a flower girl rock an adorable rose detailed dress like this one?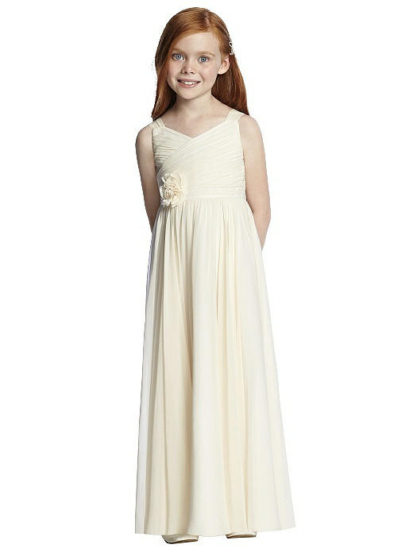 Roses are Red…
A lot of my brides shy away from using red roses. Too many bad memories of the losers they dated showing up with gas station roses on Valentine's Day.
I'll refrain from calling out any of my ex-boyfriends here.
But red roses are perfect for all seasons, especially late Summer, Fall and even Winter. Basically every season except Spring is what I'm trying to say here.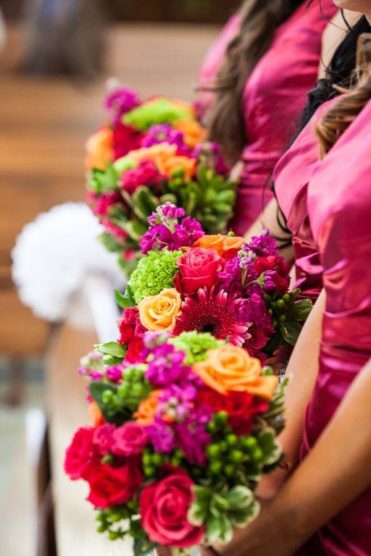 As a designer, I like to use the season of the wedding as inspiration. It has nothing to do with that myth about using "in season" flowers, which we talked about in this blog right here.
The key to using the colors of the season and still making your wedding look original, is all in the combinations. Let's be honest, plenty of brides are going to use "Fall colors" for their fall wedding, which includes those deep red roses. Give your guests the unexpected by taking your wedding vibe to the next level.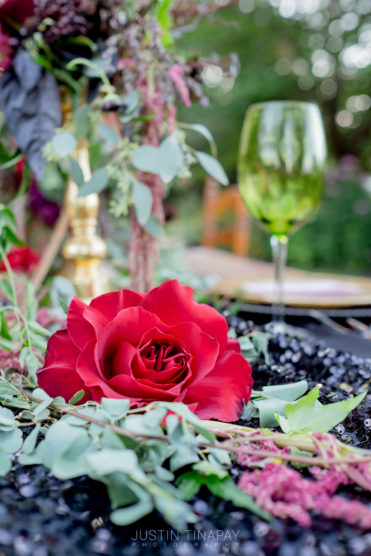 Note, I said "vibe", not "theme" because this is a wedding and not a prom. Just saying.
Red garden roses are showstoppers because they are huge. This means a few go a long way, and you can add in other florals and even fabrics. Create a warm and welcoming reception for your guests with long tables covered in sparkly runners, garden roses and plenty of candle light.
When using red roses, or any dark colors, it's important to make sure they are seen. When working them into a centerpiece, candles aren't going to be enough. Use a talented lighting designer to pinspot each table in order to see the centerpieces both in person and in your photographs.
Some Say Love, It Is A Flower
Roses can play a big part in your wedding ceremony design, just as much as the reception. You don't need a flower girl to create your walkway. Instead of using a runner or lining the aisle with candles, create a design using rose petals all the way to the altar. Wedding planner tip: rope off the end of your aisle to make sure the design isn't destroyed by guests looking for their seats.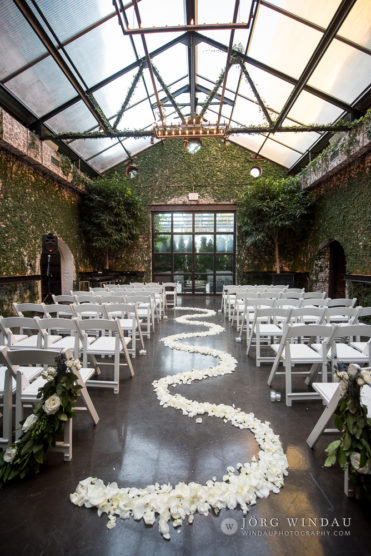 Even in small doses, roses can make a big impact. Since it is often regarded as the most romantic flower, using it for your ceremony is an easy decision.
If you are hosting an outdoor ceremony, you might not be able to create an aisle design. It's easy enough to design an over-the-top arbor with cascading florals, but not every couple wants that. If you're looking to keep things simple, but never boring, add in touches of roses to "hold together" the design at the end of your aisle.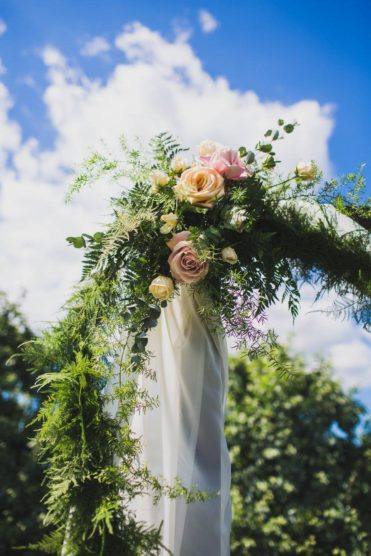 Every Rose Has Its Thorn
Roses have always been a part of weddings, and like the traditional white wedding gown, they are here to stay. More than ever, brides want to make their wedding different from the rest. Even though roses are considered a standard wedding flower, when used correctly, they'll help create that unique wedding design you haven't seen on Pinterest 100 times before!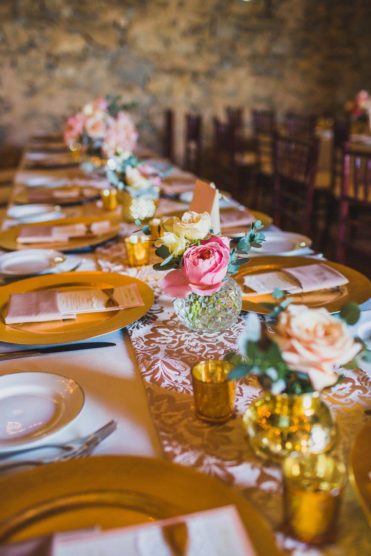 Will you be using roses for your wedding day? What ideas can you share with other brides? Share in the comments below what your ideas are!