"Band or DJ?" isn't the only question to answer when booking wedding music. In fact, there are so many things to know before you even start the search. I've talked in other blogs about how the details of the venue and vendor contracts can affect each other, and a music vendor is no exception.
Typically, a couple should book wedding music details early on in the wedding planning process. Just how early depends on a bunch of factors with the biggest factor being the wedding date. Besides deciding on the type of music and your budget, what else should you consider? In this blog, I'll talk about what to look for, what questions to ask, and the importance of all of it. To make it even better, I asked two of my favorite music experts in the wedding industry to give their best advice for engaged couples!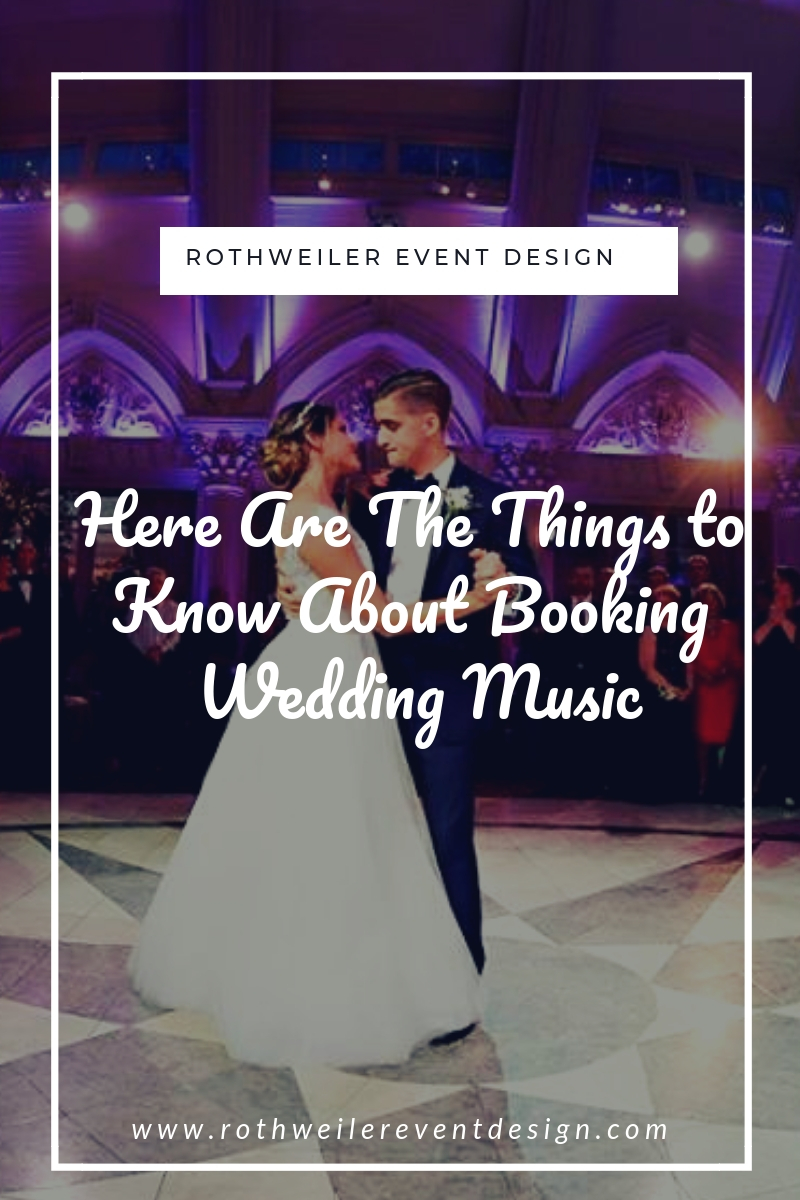 Live Music Versus Wedding DJ
Most of the couples I plan with already know if they want a band or a DJ for their wedding. And by "already know", I mean, there is no doubt about it whatsoever. When I first start planning with a couple, we go through all of the vendor categories. We discuss what they're looking for, what they love, what they hate and so forth. Many other questions I ask my couples are responded to with something like they haven't thought about that yet and will get back to me.
Not wedding music.
I ask "band or DJ" and I can barely even get the question out before it's answered. Out of curiosity, I always want to know the reasoning behind their decision. If you're newly engaged, you probably can relate to one of these answers. When they want a band, it's because they feel a wedding is too formal for a DJ or that a DJ makes them think of a Sweet 16 and not a wedding. If my couple wants a DJ, 100% of the time they tell me it's because they want to hear the songs by the people who actually sing them.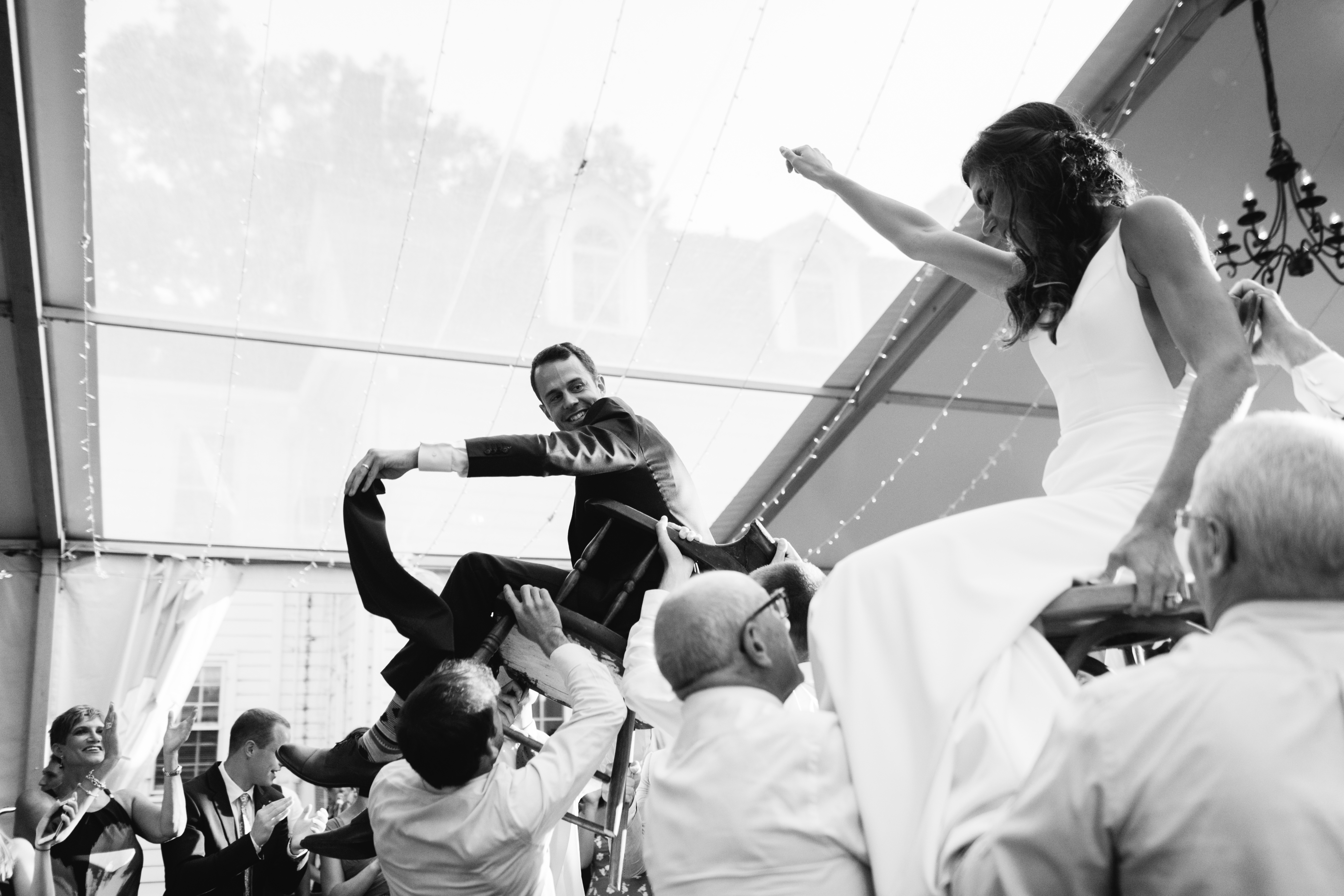 Because this is such an easy, no thought required, decision for most couples, that means the hang up the indecisive couples have can be hard to pinpoint. They can't make a decision because they don't have strong feelings one way or the other. If the deciding factor is the wedding budget, the DJ wins every time. When it's not about cost, then it's time to go over the differences between having a band and having a DJ, and start talking about options.
Related: How To Find The Perfect Wedding Photographer
Regardless if the couple is set on their decision or not, I like to break down the wedding day into parts when booking wedding music. The reason is simply that music is present throughout the wedding day. In fact, this is something to really keep in mind when meeting with your music vendor for the first time. I asked Tony Tee Neto of SCE Event Group what some common misconceptions are among couples planning a wedding:
"One of the biggest misconceptions couples have when they first sit with me or any of my SCE colleagues is that we're going to spend an hour talking about just music— it's just not the case." -Tony Tee Neto, SCE Event Group
As a wedding planner, I get asked all the time what to expect at meetings with vendors and how long those meetings will be. When couples work with a planner, most of the basic questions are answered before the meeting even happens. That said, with the basic stuff out of the way, the meetings will still take about an hour, and that's actually a good thing.
"Being involved throughout their planning process from 'Day 1' down to 'the Big Day' means that I want to hear about their vision … even their 'blank canvas.' Tell me about some moments you might want to create, like a special dance with Grandma, your parents' Wedding Song as a surprise, or our Custom Audio Voiceover dedication for your dances with Mom and Dad … anything that can create moments also helps create memories." -Tony Tee Neto, SCE Event Group
Now, let's break down the pieces of the wedding…
The Wedding Ceremony
The first place the music starts on the wedding day is during the ceremony. If you're getting married in a religious house, you will likely be using their in-house musicians. You might be provided with various options and combinations available, but, if it's not outlined in the paperwork you have, it's best to call and find out. I have worked in some churches that allowed outside musicians to come in. Whatever the situation is, you'll need to know this information before booking the rest of your wedding day music.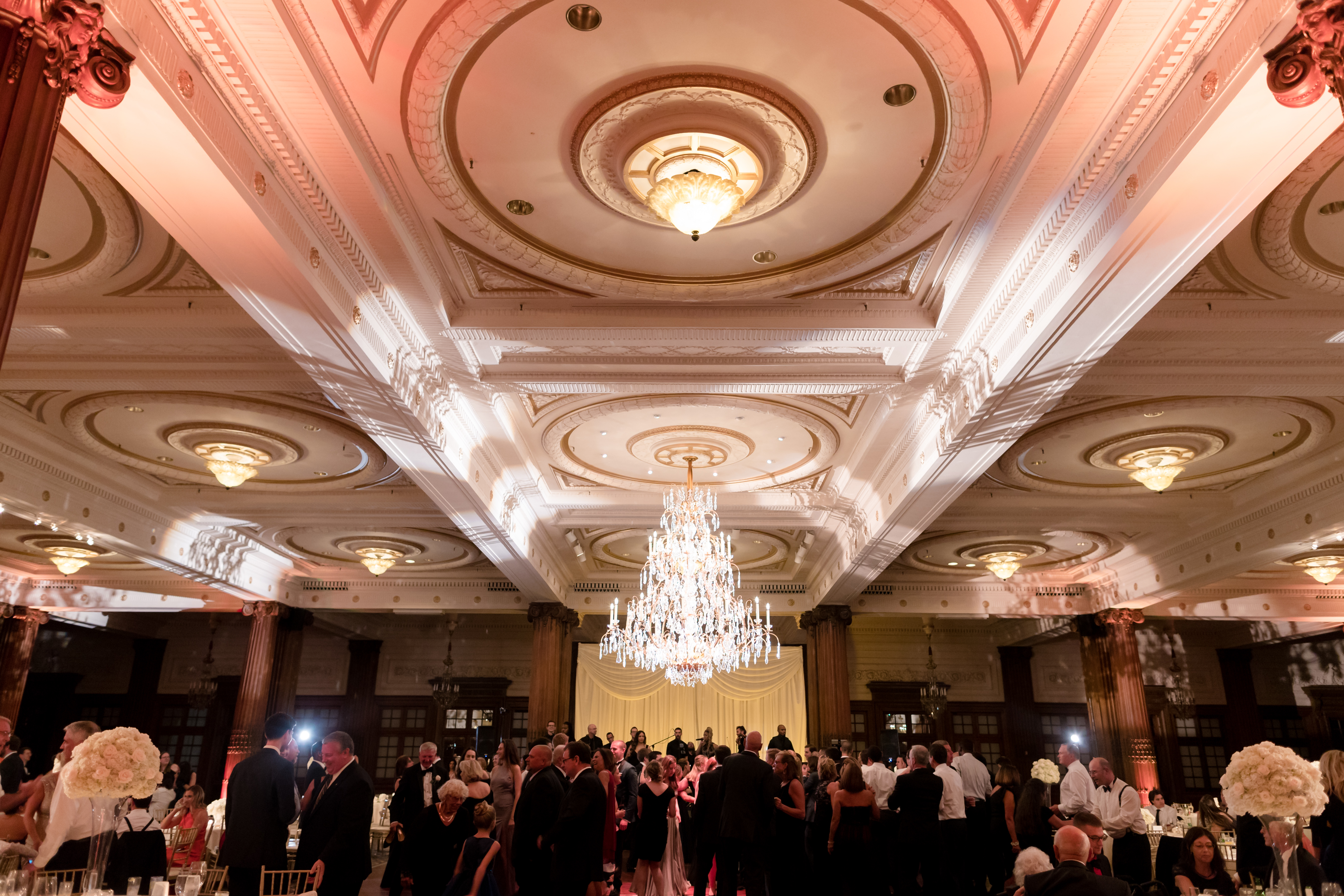 If your wedding ceremony is on-site, meaning, in the same location as the reception, then you have to decide the type of music you will have. This is where some couples end up using more than one music vendor. For instance, a couple could want a DJ for the reception, but prefers live music for the ceremony. The DJ companies I work with, all provide live music options in various styles. There are several advantages to using one music vendor, not the least of which is a potential cost savings. When you're starting the search for a DJ, you'll want to find out if they have live music options and more information about them.
In my experience, the couples that use a band for their reception, also want live music for their ceremony. If you're booking a band, it's important to find out what pieces would be available for your ceremony. There are various combinations, but they can only be made from the what is already provided in the band without dealing with additional fees. I asked Steve Meranus of EBE Talent for some other things couples should consider when hiring a band:
"It is very common for couples to choose a band based simply on how they sound. While that is certainly important, truthfully, that should only be what gets them up to bat. A great wedding band will look and sound like you want AND know the intricacies they will face during a wedding. There are so many moving parts at a wedding and a truly great band will be able to help guide you through the flow using music and timing to help create an amazing, seamless experience." -Steve Meranus, EBE Talent
If whatever music vendor you're using for the reception, doesn't have the type of music vendor you want for your ceremony, don't pass on a music vendor that you fall in love completely with just because they can't handle the ceremony needs. That should never be a deal breaker. Trust me, you'll be much happier booking two separate vendors that you love.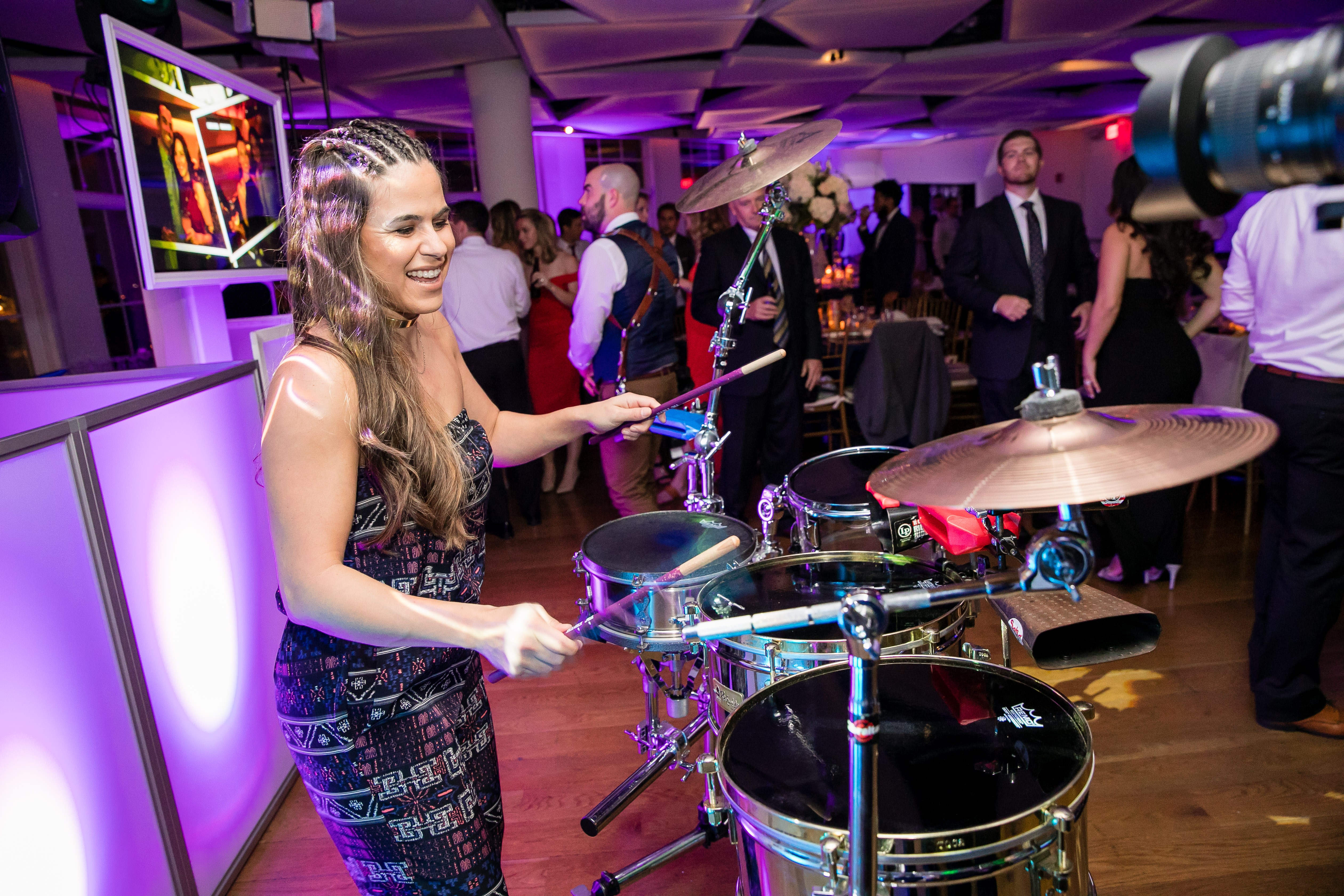 I talk more about the wedding ceremony and things to consider about the music in my e-book coming out later this year. Make sure you sign up for the mailing list so you can grab your copy when it comes out!
Cocktail Hour
Whether your ceremony is on-site or not, you'll need to provide music for cocktail hour. Some couples have asked me if it's totally necessary to do this since guests are generally mingling and moving around. The answer is: absolutely.
While you don't have to go crazy providing music in every corner of the cocktail hour space, it's essential to have something. The purpose of cocktail hour music is just to have something nice in the background. You might think your guests won't even hear it, but, I promise you, they will notice if there is no music. Besides, music brings the energy level up and that's a good thing for weddings.
Related: Wedding Details Guests Won't Notice
Cocktail hour music can be as simple as one piano player or softer music provided by your DJ. If you're one of those couples that loves their string trios and quartets (and I know you're out there because I've worked with couples just like you), that's another option for your cocktail hour. When you meet with your music vendors, they'll need to know what parts of the wedding day they are covering, including cocktail hour. That said, it's more important to get the music vendor booked for as much as you can, instead of waiting to see whether or not you need them for cocktail hour. Find out when they will need a decision by, but lock that date in!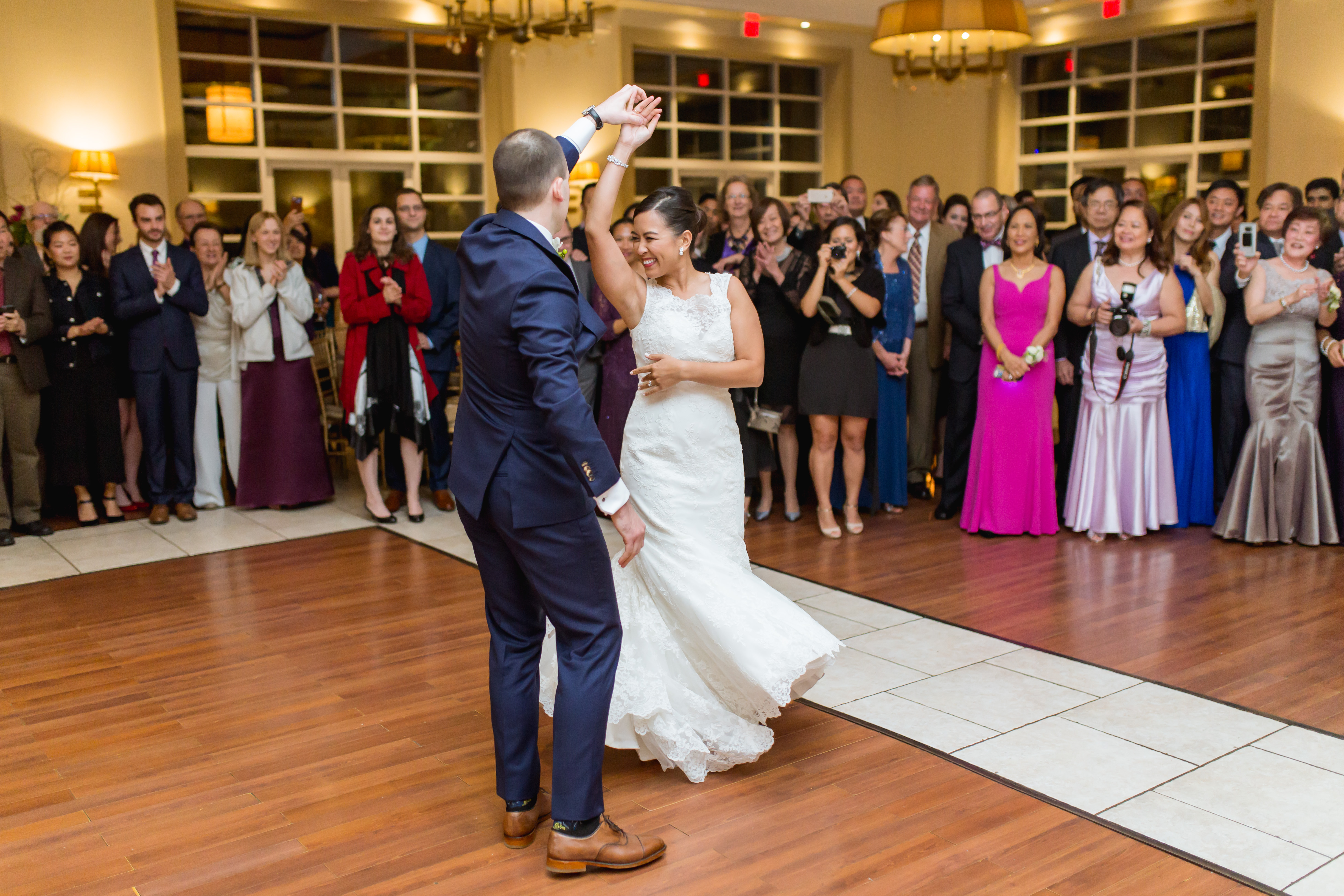 Wedding Reception
The average length of a wedding reception is 4 hours. In that time, the music vendor you choose is going to be working his or her (or their) ass (or asses) off. From the reception entrance, to the personal dances, to handling the formalities, and then keeping everyone on the dance floor, this is where the amateurs get separated from the professionals…really fast.
What you don't need here is your friend or cousin who happens to be a "DJ". Friends or family that own a professional company and this is what they do? Fine, totally different. But, believe me, you will totally regret bringing in anything less than the real deal here. In fact, I could go on for days with horror stories, but, I'll save that for my tell-all book I need to get around to writing. Steve Meranus of EBE Talent says to always ask prospective bands how long they've been together and how many weddings have they performed:
"A truly good wedding band will have performed many weddings to perfect their craft. A truly great wedding band will know how to use music to create magical moments. They'll know when to slow down and create a romantic mood and when to really push the envelop with killer dance music. A great band will know when to interact with the crowd to truly motivate the guests and yet, always remember, you are the star of the party!" – Steve Meranus, EBE Talent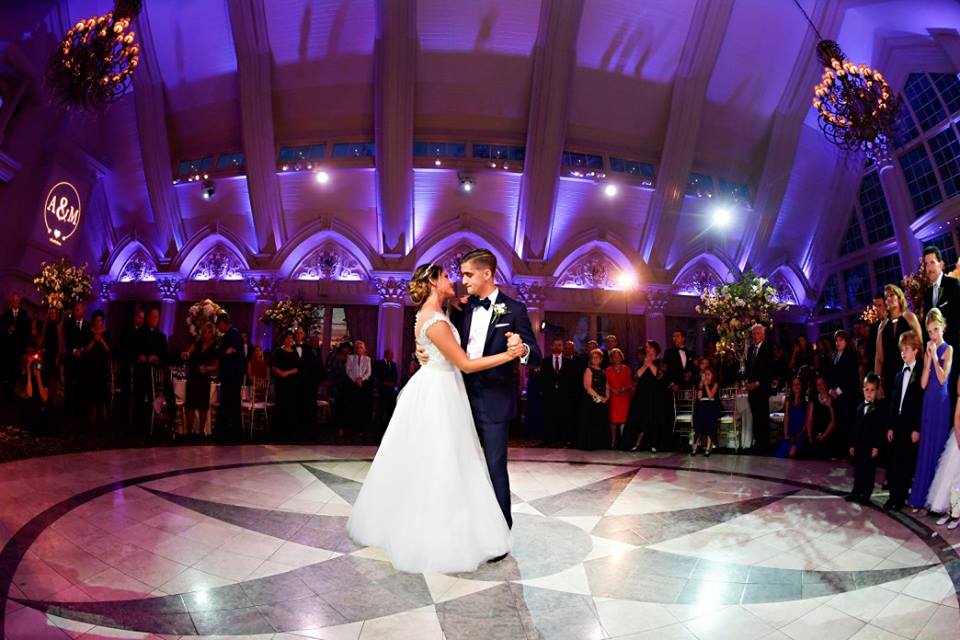 Anyway, the wedding reception is full of stuff you will need to go over with your music vendor. If there are specific songs you want included, that's something to discuss with potential vendors before you sign. What happens if they don't have the version of the song you want or it's not something that your band knows? Find out how they handle this situation and if there are any additional costs.
One thing not to do? Provide a playlist. You can totally give a list of "do not play" songs, but that's it. I see couples make this mistake frequently, and it only ends up frustrating the music vendor. It's their job to read the room and to keep people on the dance floor. They need to have the ability to change up the music to appeal to your guests, which is impossible if they are tied to a playlist. A common misconception engaged couples have, according to Tony Tee Neto of SCE Events, is that they need to provide all of the music choices:
"No, you don't have to come up with a hundred songs so we know what to play. Music should reflect your personalities and tastes, but it's not on you to program the night! I love to encourage a few requests, but you should also tap into your professional's toolbox to get everyone dancing!" -Tony Tee Neto, SCE Events
If you're working with a band, be sure to discuss how they take breaks. Obviously, no one can sing or play an instrument for 4 straight hours. Every band is different and some are just better at providing continuous music. Often times, they can do this by rotating members, allowing everyone to take a break at a different time. In fact, don't just take my word for it; here's what Steve at EBE Talent had to say about bands taking breaks:
"A great band will not take any. They will break down into smaller groups during food courses but will always have someone on stage performing appropriate music for the moment. Additionally, this allows someone to always keep an eye on the guests and make sure the band is ready to go when the guests have finished. You should never have to go find a band that is on break because they are all out of the room and unaware you are ready to go." -Steve Meranus, EBE Talent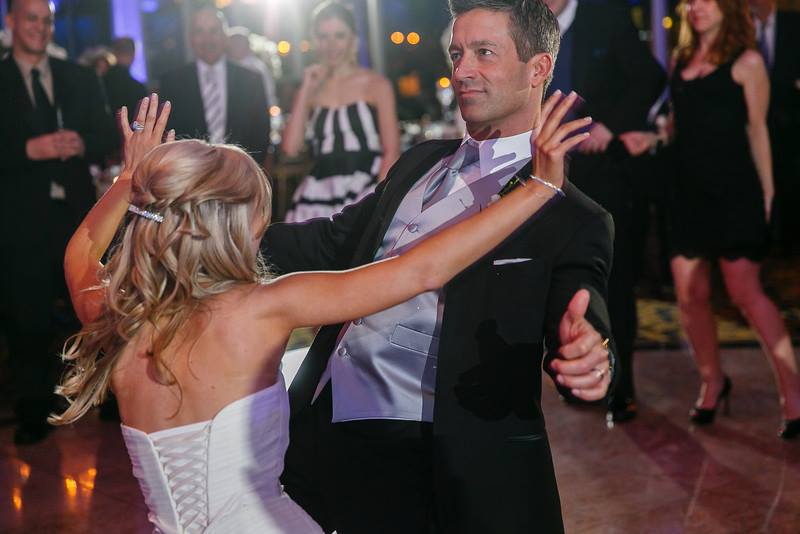 Your Wedding Music
There are plenty of options when it comes to booking your wedding music. Choosing live music or a DJ, not only isn't the only decision anymore, it's not even a decision. Those couples that can't decide? Plenty of them wound up using a DJ with live music at the reception to get the best of both worlds. For even more help on selecting your wedding music (and everything else wedding planning related), get on the list for my e-book coming out later this year!
What type of music will you have on your wedding day? Got a music vendor question? Share in the comments below to get the conversation started!