Planning a winter wedding doesn't mean you have to use pine cones and fake snow. While those elements can be used, there are many ways to be creative. From the dress to the decor, we have put together winter wedding inspiration that you're totally going to love.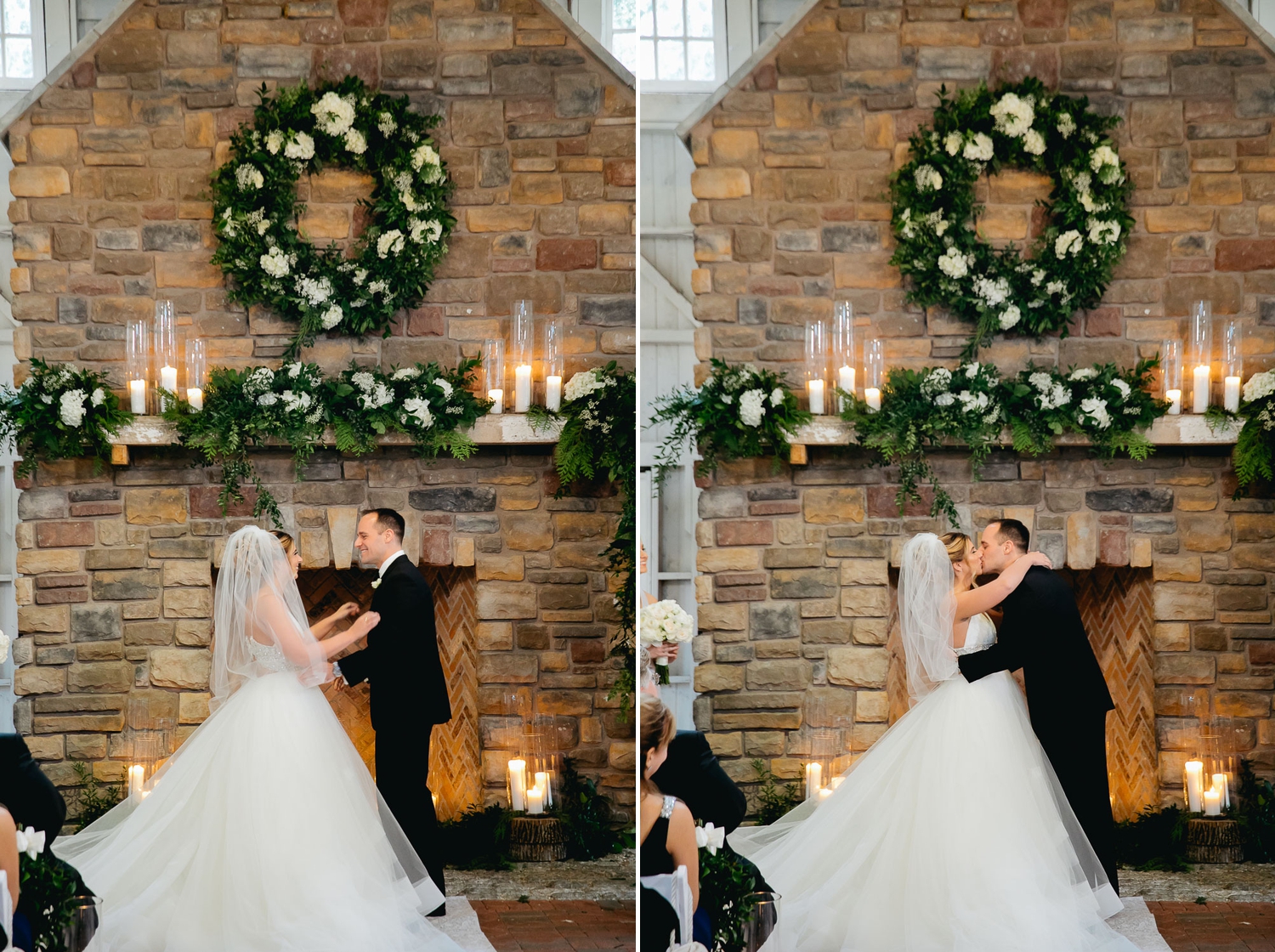 Nothing says "winter wedding" more than candles. Besides the fact that candles are romantic and chic, they are a must have for those chillier months of the year. We used warm candlelight to fill this ceremony space. The lush greens used for the wreath kept that winter vibe without making it feel too much like the holidays.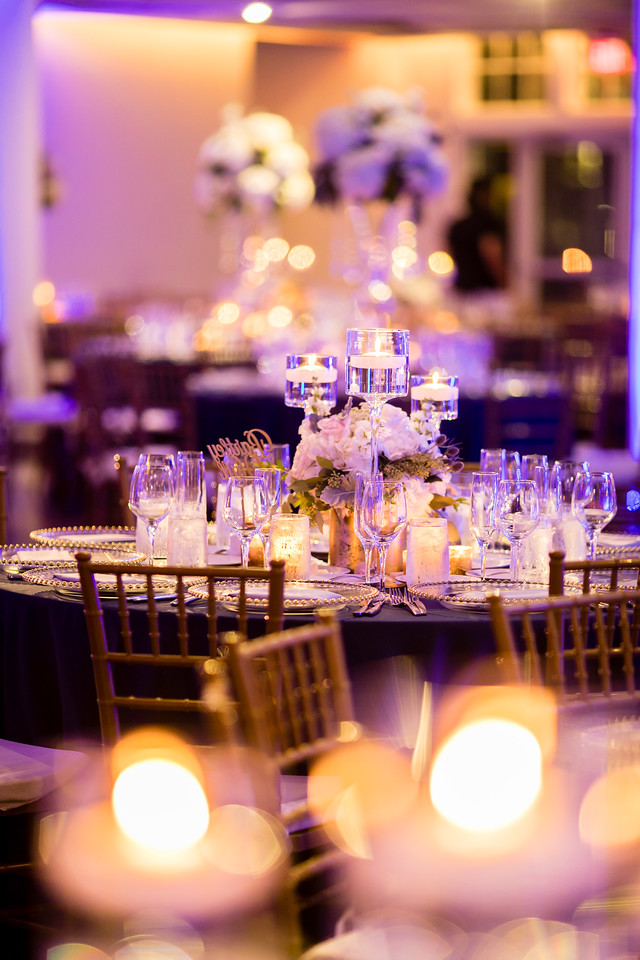 Candles can be used throughout the space of a wedding, especially in the reception. Imagine your guests entering a room flooded with candles like the floating ones above. You can use a mixture of holders to give dimension to the design and create different centerpieces for each table. We love the use of gold from this wedding because it adds even more warmth to this room.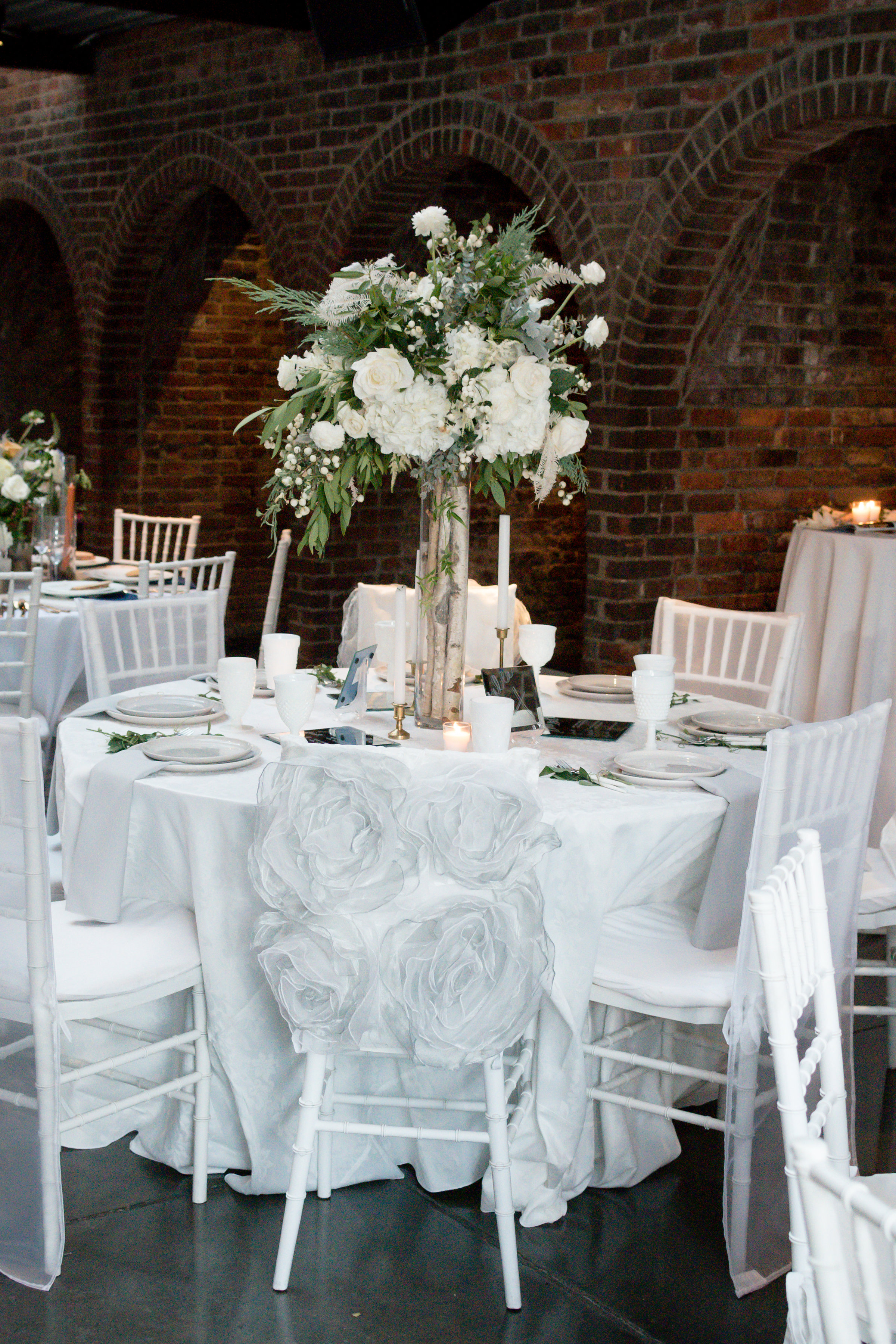 An all white color palette is broken up by greenery and birch branches in this tablescape we designed. If you're looking for winter wedding inspiration that has a more natural and organic feel, this is a great look to consider. We added chairbacks and chair sashes to add a touch of boho chic, and alternated between two different designs.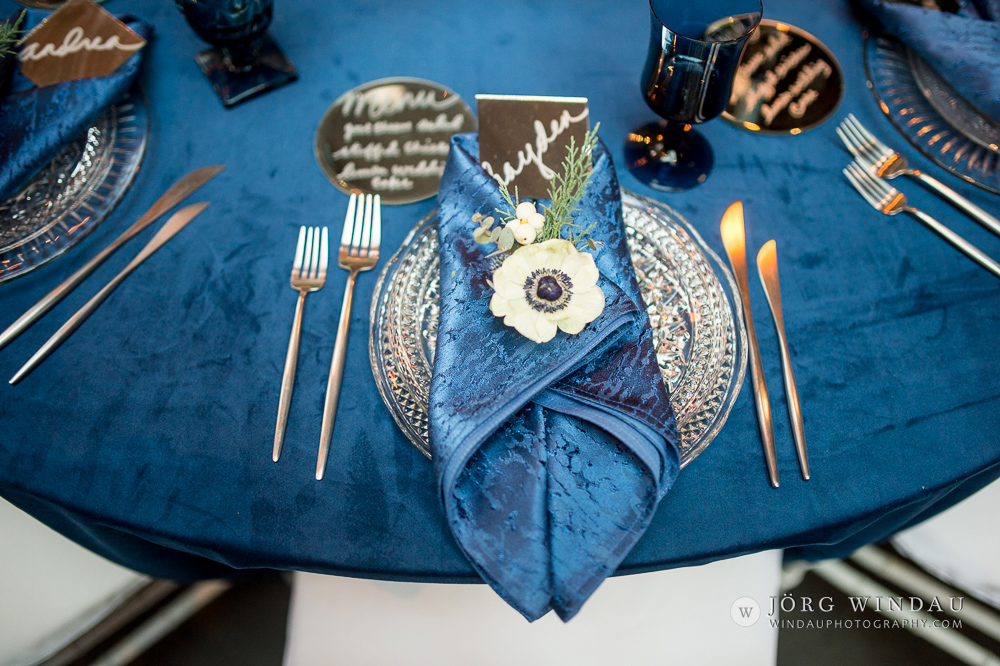 Even though it's easy to use white for winter weddings, jewel tones are perfect for this time of year. We designed this table using a blue velvet linen and crushed blue napkins over clear plates. This chic and simplistic look can be used on every table, but would also look amazing on just the sweetheart or escort card table.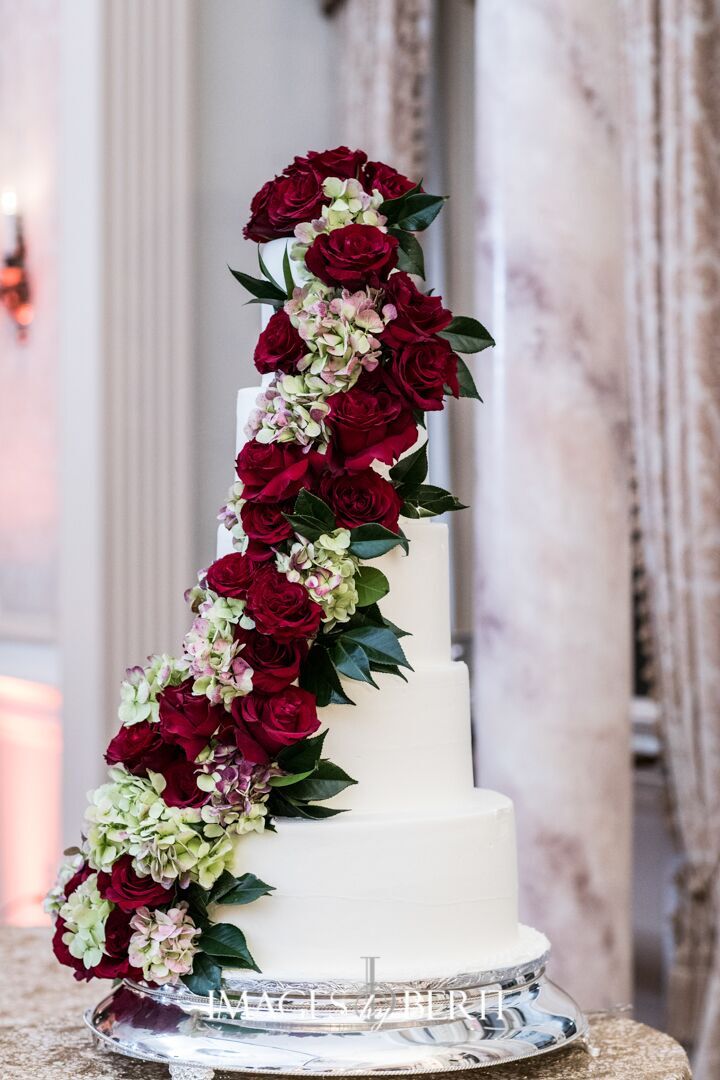 Jewel tones look amazing in winter weddings, especially when they are used in small doses. This amazing wedding cake is classic and we worked with our florist to create this dramatic cascading floral design that matched the centerpieces. Sitting on a gold beaded linen, this is the perfect look for a formal winter wedding in an incredible ballroom.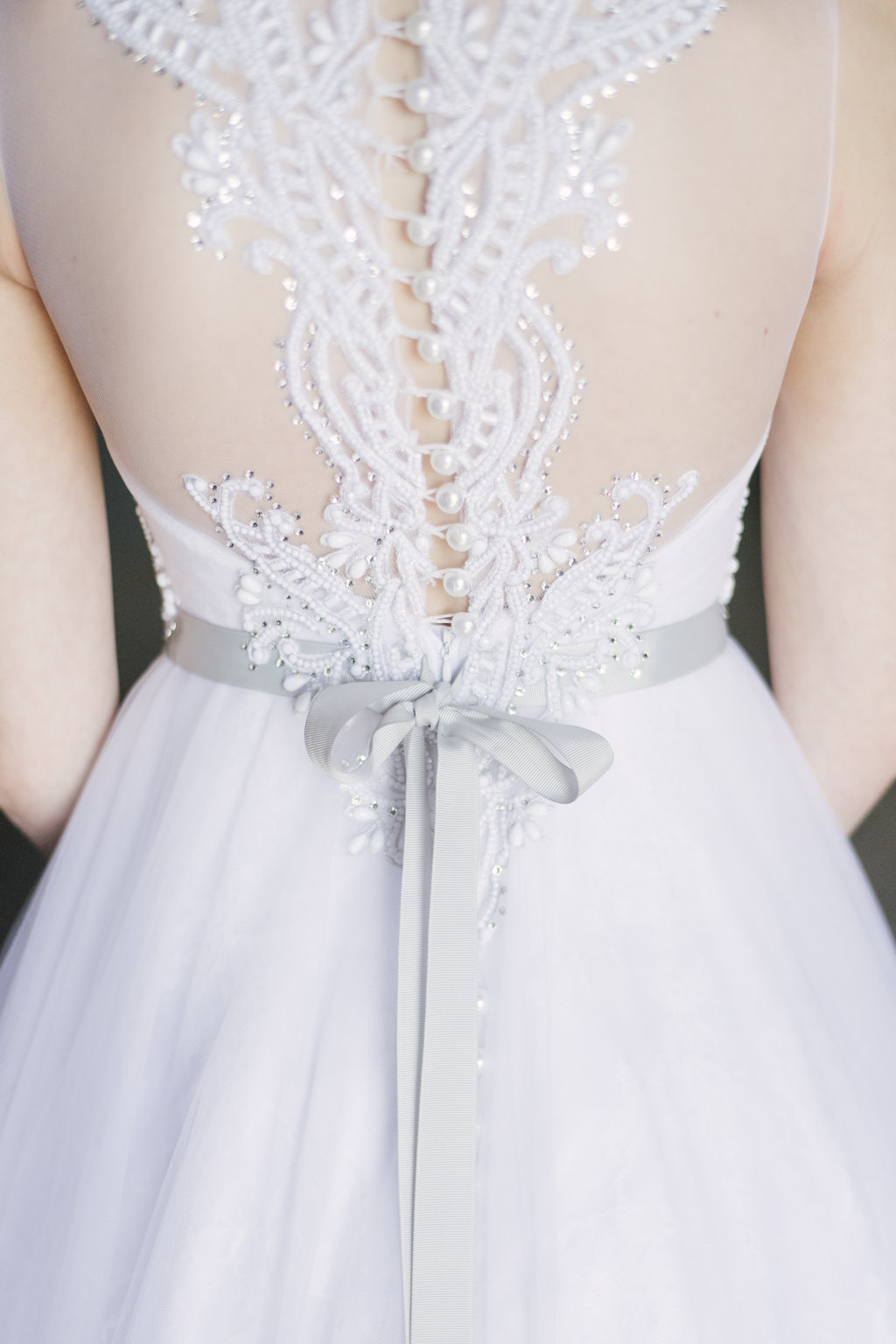 A wedding gown for a winter wedding can be more detailed because you'll be able to consider dresses with sleeves and full necklines. Take advantage of that and look for a gown with intricate beading, lacy sleeves or full skirts. We love seeing brides wear gowns with buttons and bling in the back too, like this gorgeous one above!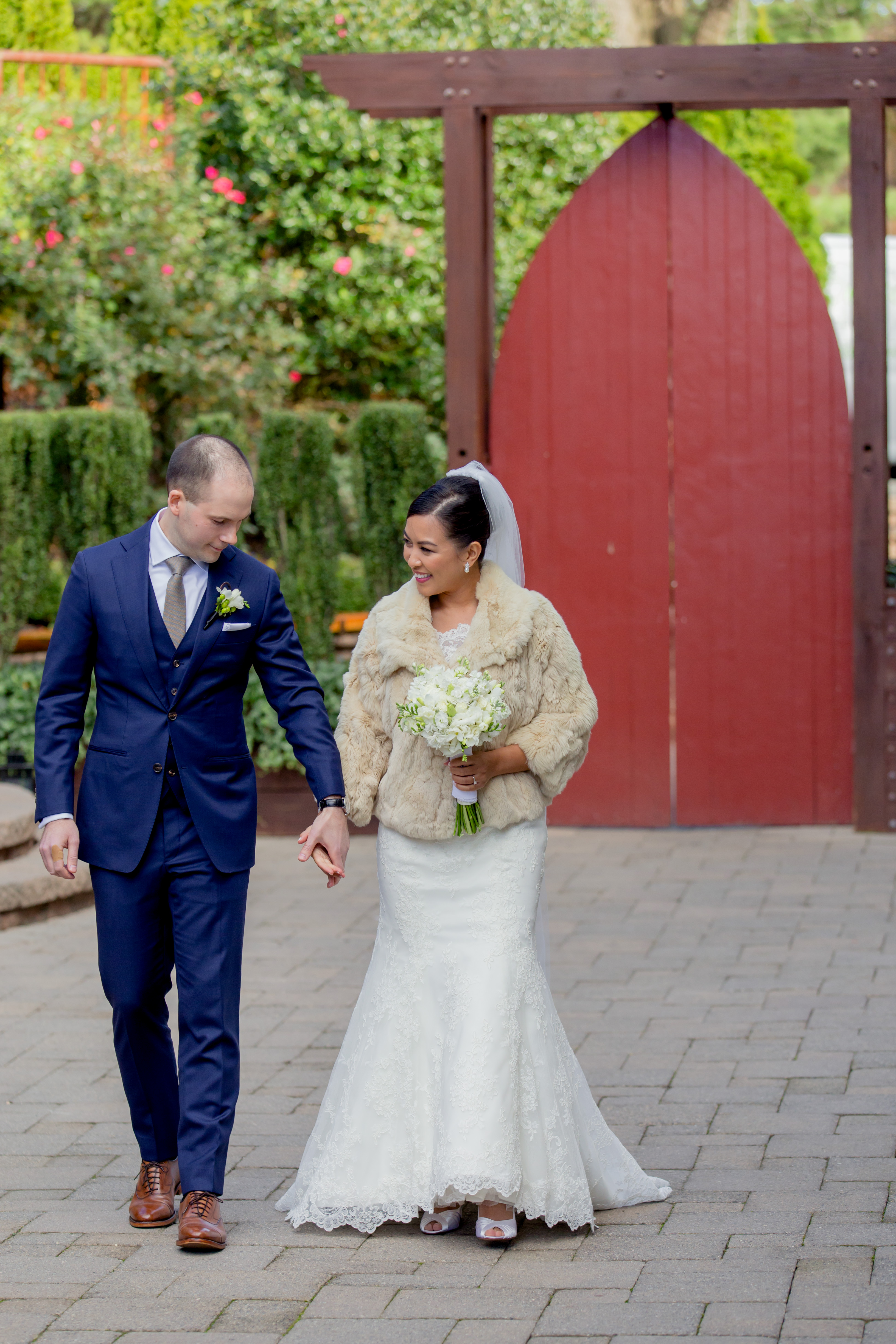 Of course, if you're the type of bride that prefers a strapless gown, a winter wedding will let you accessorize. Our bride above rocked a faux fur shawl for her outdoor pictures. Not only did she get to stay warm, but she looked chic while doing so!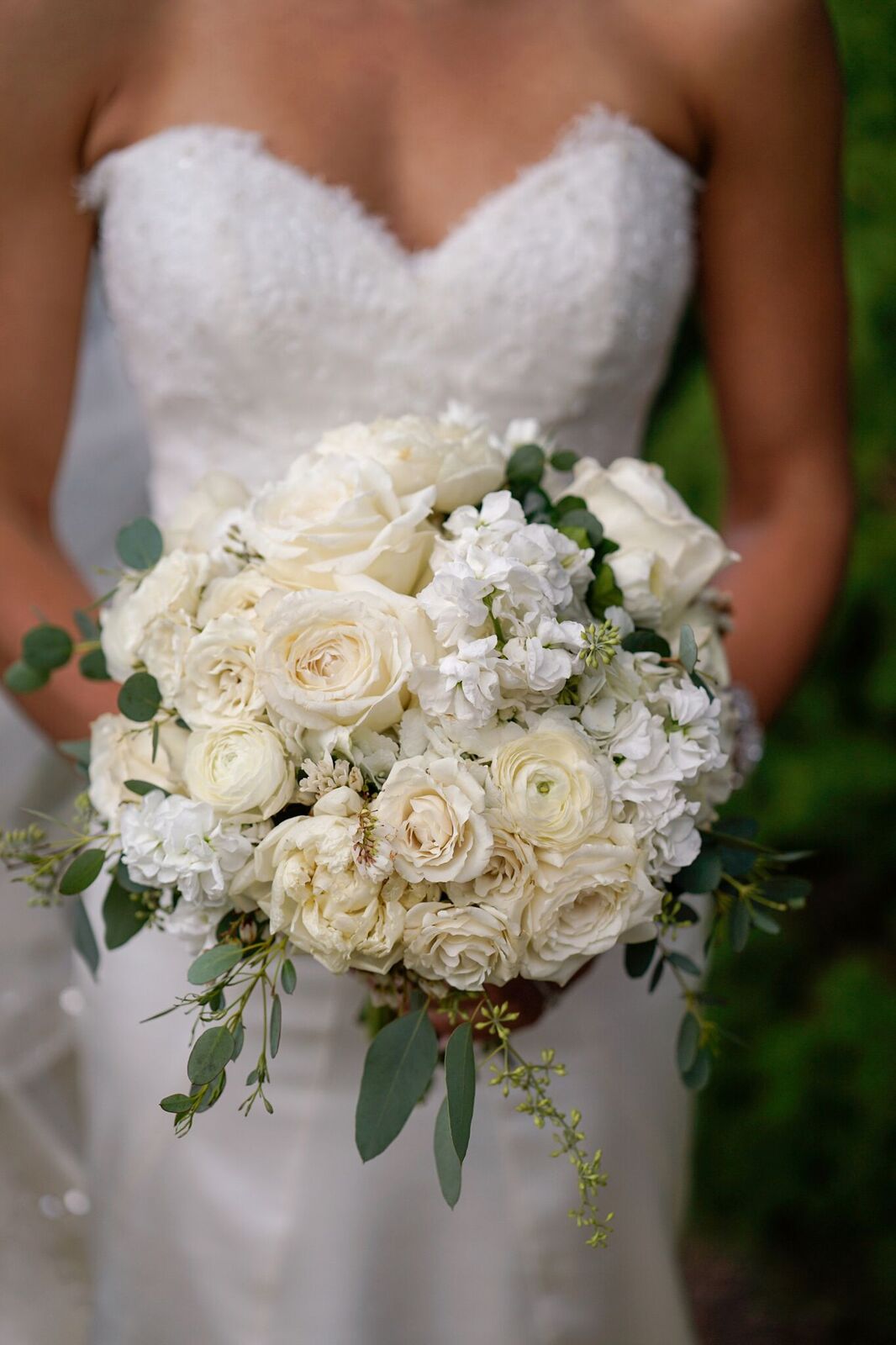 All white wedding bouquets have been trending this year and they are perfect for winter wedding inspiration. The classic combination of white florals in a bridal bouquet is perfect for any style of wedding. If you love the idea of white flowers for your wedding, but in small doses only, then make your bouquet white and choose other colors for your centerpieces.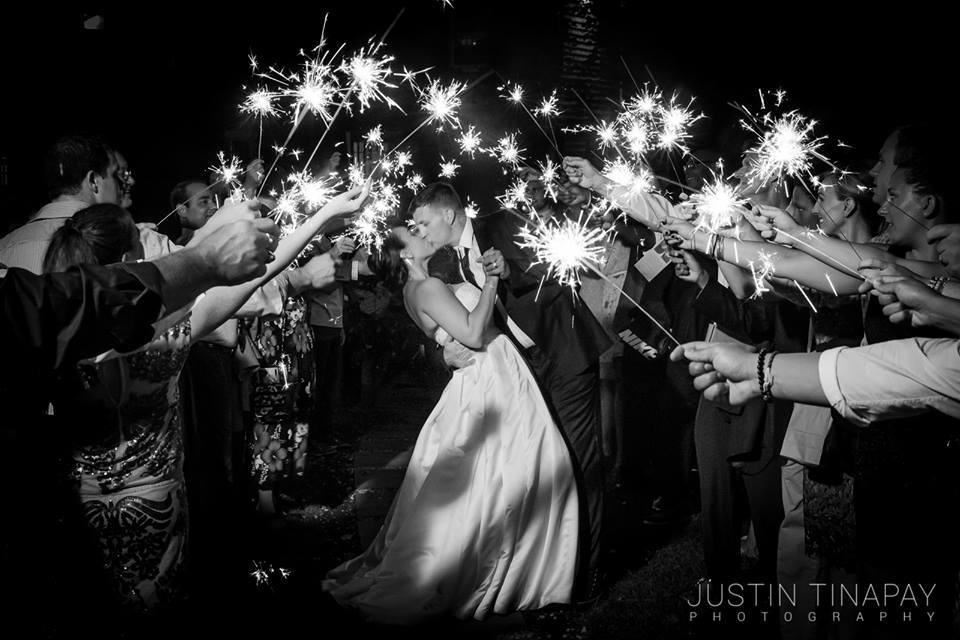 Of course no wedding would be complete without an epic grand exit. Gather your guests outside at the end of the reception for an amazing sparkler send-off like this one!
No two snowflakes are ever the same and each winter wedding has its own magic. There are countless ways to make your winter wedding one to remember. What was your favorite idea from this winter wedding inspiration? Share what special touches you're including in the comments below!