I don't know about you, but I hate shopping. I mean, I loathe it. If I can't find exactly what I want, in the time I have decided I need to find it, it's a full meltdown. Shopping for fun is a foreign concept to me and I typically won't buy an article of clothing if it won't work with 87 things I already have in my closet.
Sounds like a super candidate for a bride looking for a wedding gown, right?
Maybe you're someone that actually enjoys shopping, or perhaps, you're twinning with me right now. Shopping for your wedding gown is a completely different type of shopping.
As a wedding planner, I have seen the most pulled together shopaholic brides go full on crazy. Buyer's remorse, taking months to decide, you name it, and I have seen it all. In this blog, I am sharing the best ways to find your wedding gown and real advice not just from a wedding planner, but as a former bride to be who went through the process.
Spoiler alert: I went to one store and bought the second dress I tried on.
Get my secrets and find out which designer won the Bridal Bracket Challenge held on my Instagram, all in this blog!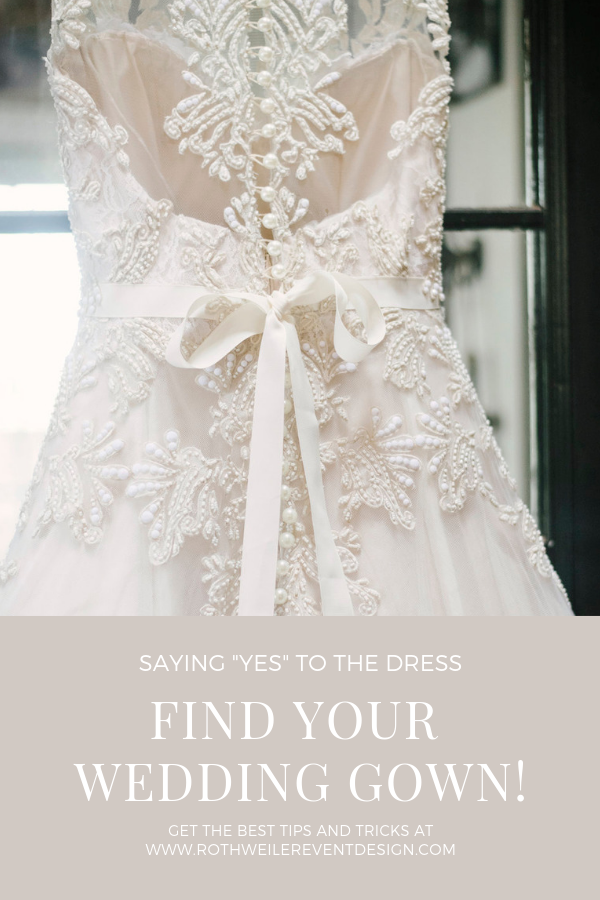 Where to Start
You've probably got a stack of magazines or tons of pictures on Pinterest of dresses that you love. Even if you don't, you likely have some idea of the wedding gown you want to wear. When I got engaged, I knew I wanted a ballgown with straps and that's all I knew. Did it really matter where I shopped and does it matter where you shop?
Yes and yes.
Every bridal boutique is different and you want to start off on the right foot by going to the ones best for you. What if you really are clueless about what you want? I've got that covered to, so don't click away just yet. Let's talk about what makes one store different from the other.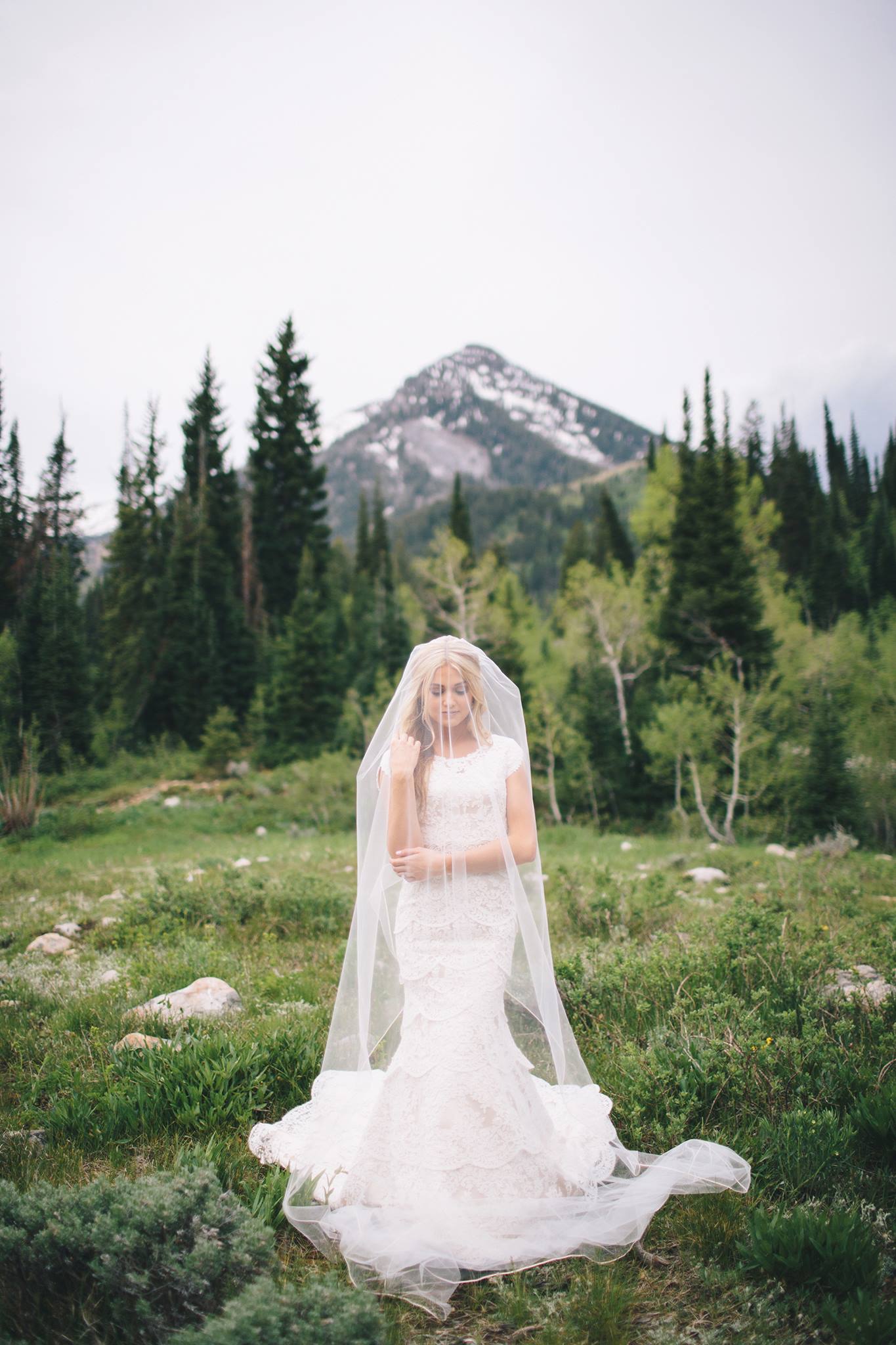 In general, the bigger the store, the bigger the selection of dresses and the smaller the store…well, you get the idea. If you're that bride that doesn't know what she wants, then a bigger store might be a better option for you. If you get overwhelmed easily though, the bigger stores will leave you screaming out the front door and asking your fiance to elope.
A bigger store will have more designers to choose from, but the space won't feel intimate and personal. While the dressing room will be private, you could be standing in front of an audience when you show each dress to the people actually with you. Likewise, you'll be able to see what everyone else is trying on, and might spot the gown you love on someone else.
Of course…you might love a gown on yourself and then see it on another bride and then suddenly hate how you look in it. Just playing devil's advocate here.
In a smaller boutique, there will be fewer designers to choose from, and that selection might not be as varied as the bigger stores. If a bridal boutique caters to a particular style of bride (and does well doing so) and that isn't your style, you might not find anything you want there. With smaller stores, you could find yourself making more appointments than you wanted to, in order to try on a range of designers.
On the flip side, smaller boutiques will offer more personal attention and some only take one appointment at a time. Not only will you have the dressing room to yourself, but you won't be putting on a fashion show for anyone other than your people.
There are pros and cons to every boutique size, but it's mostly about whether or not you need to have a private appointment and how large of a selection you'd like to choose from.
Making The Appointment
Let's get this out of the way: you absolutely need to make an appointment. This is not a nail salon walk-in type of deal. No, you cannot just "look around". Appointments are mandatory when wedding planning and, trust me, it's a better world that way.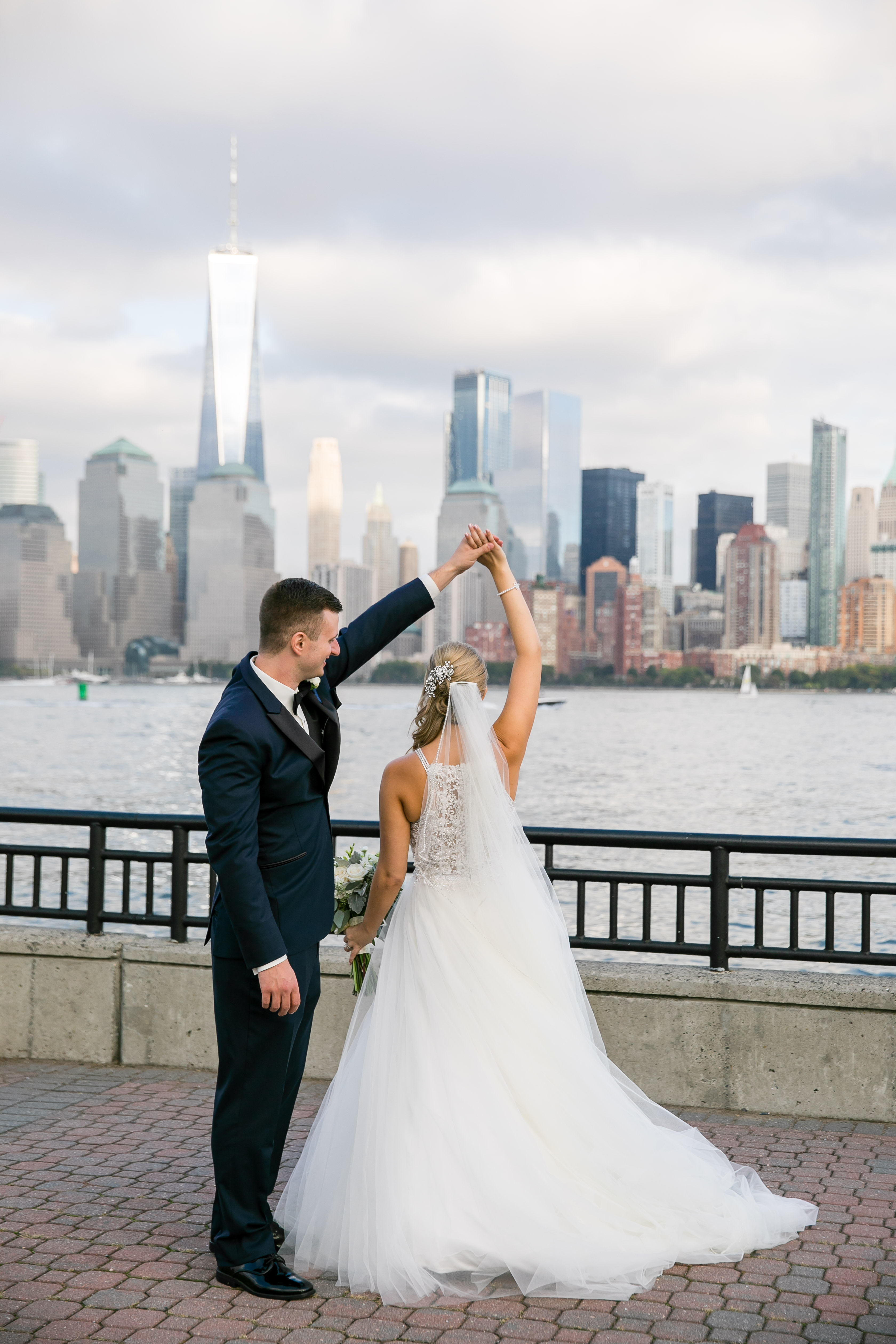 Ok! Now that the lecture is over (for now), we can go through the basics of making the appointment. Most bridal boutiques are the same, no matter their size or location, but there are exceptions to everything. In general though, here are a few things to keep in mind:
You can't bring an entourage. Many salons will restrict you to bringing 2 or 3 people in addition to yourself. That's not an invitation to agree to that and then just roll up with your entire squad.
Photos aren't always allowed. There are some salons that will not permit you to take a photo of you wearing any dress unless you are purchasing that dress. Personally, I think that's a lame policy and I try to keep my brides away from salons that enforce it. When you make the appointment, ask about the photo policy.
Weekends book first. Everyone is busy and weekends are the best days for every single bride on the planet. If you can make appointments during the week, you will be able to do so with shorter notice.
An in-house seamstress isn't automatic. Not every salon has in-house alterations, which means you will purchase the dress and then take it outside of the salon to someone else months before your wedding to work on. If you have someone you trust with your life and the life of your fiance, then fine. If not, stick to the stores with the in-house seamstress team.
No drinking policies exist. Yeah, I know you want to bring the bubbly and celebrate with your crew whether or not you find the gown because YAY you're getting married!!!! Guess what? They don't care and they don't want drunk girls at the salon messing up their couture. If champagne is a must, be sure to ask about bringing it before making the appointment.


This Store or That Store
Big or small, how do you find the store or stores that are the best for you? Keep in mind that you don't have to visit either all large stores or all small ones. Feel free to mix it up if you're unsure what would be best.
Start with getting your budget together…though that is a given for anything wedding planning related. It's more important to know your numbers than anything else when wedding planning. You need to know your "all in" price for a wedding gown; "all in" meaning the dress, the alterations, the veil, etc. It's all one category so it gets one number. The budget conversation is never fun to have, but not everything in life is fun so just do it.
Told you there would be another lecture…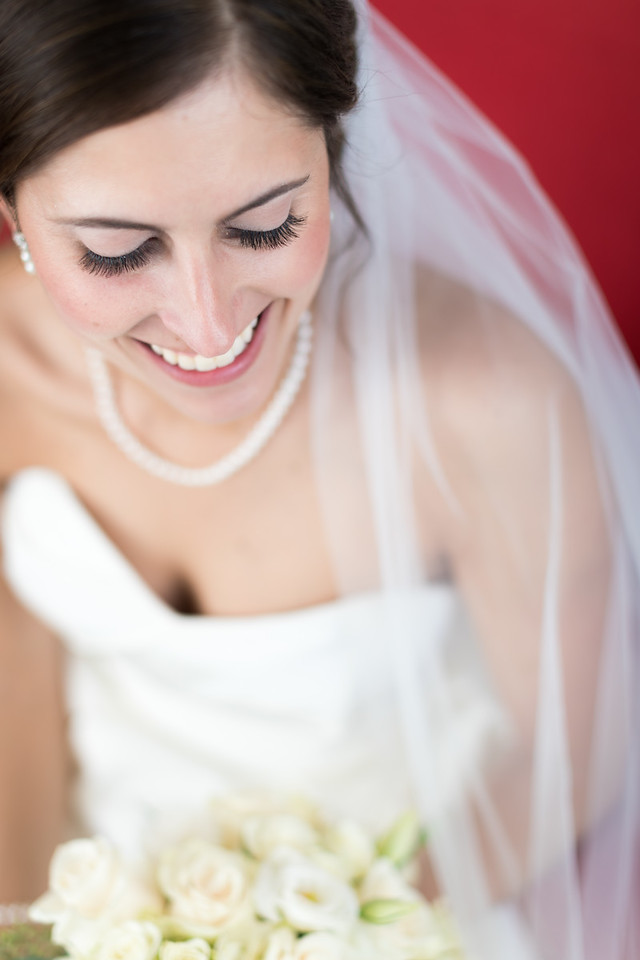 When you make the appointment, they will ask you a handful of questions, and one will be about your budget. Every salon will be able to tell you if they have dresses within your budget or not. There is no point to visit stores that only have dresses starting out the top of your budget.
Always give a number $500-$1,000 less than what you can actually spend. Why? Because bridal salons can't help themselves and will naturally show you something outside of your budget.
Along with going to the stores that have dresses within your budget, you should visit the stores that have the designers or style you're interested in. Take the time to look at the websites of these stores and view their list of designers. Between your budget and your style, it won't be hard to narrow down the best stores to visit.
At the Appointment
As a wedding planner, I never set more than three appointments per day for my brides. If you can get the first appointment of the day, always grab that one or close to it. Plan for between 60-90 minutes per salon, and allow for travel time and time to eat so you don't pass out.
Whenever I shop for clothes, but especially when I shopped for my wedding gown, I wore enough make-up that made me feel comfortable. For me, nothing looks good on me if my face and hair are a hot mess. I still love my wedding gown, but if I put that dress on after rolling out of bed, I bet I would hate it. Don't forget to bring a hair tie to see what dresses look like with your hair both up and down.
Talk to your consultant about what you want and what you don't want, and allow them to make selections for you to try on. The biggest mistake brides make is not keeping an open mind at these appointments. There are so many dresses that look like trash on a hanger. Seriously. It's all about trial and error and narrowing down exactly what you want. Try on the dress that you hate on the hanger and see what happens. What's the worst that could happen?
The "One"
Ok, I know there are some of you reading this that are worried you won't know when you've found the "one". That's total nonsense. You will absolutely know, in your gut, in your heart, or whatever, when the wedding gown you try on is the one you will wear down the aisle. You don't have to fall apart into a puddle of tears, but you will know.
The absolute worst thing you can do, is to buy a dress before you get that feeling. You are seriously robbing yourself of the happiness every bride deserves to have when she finds the perfect wedding gown. Spread out the appointments so you don't get so overwhelmed and end up buying a dress just to be done with it all. Check out our vlog right here to hear about buyer's remorse.
Once you have found the gown, the store will take your measurements and place the order. Be sure to find out the estimated delivery date, the alteration schedule and when you have to finalize accessories like the veil and shoes.
Then it's time to take down all of those wedding gown inspiration boards and stop looking at dress pictures. You will be ordering your gown 9-12 months prior to your wedding date and spending that time looking at other dresses will leave you questioning if you picked the right gown. The selection is done, you got it right, and it's time to plan the rest of the wedding.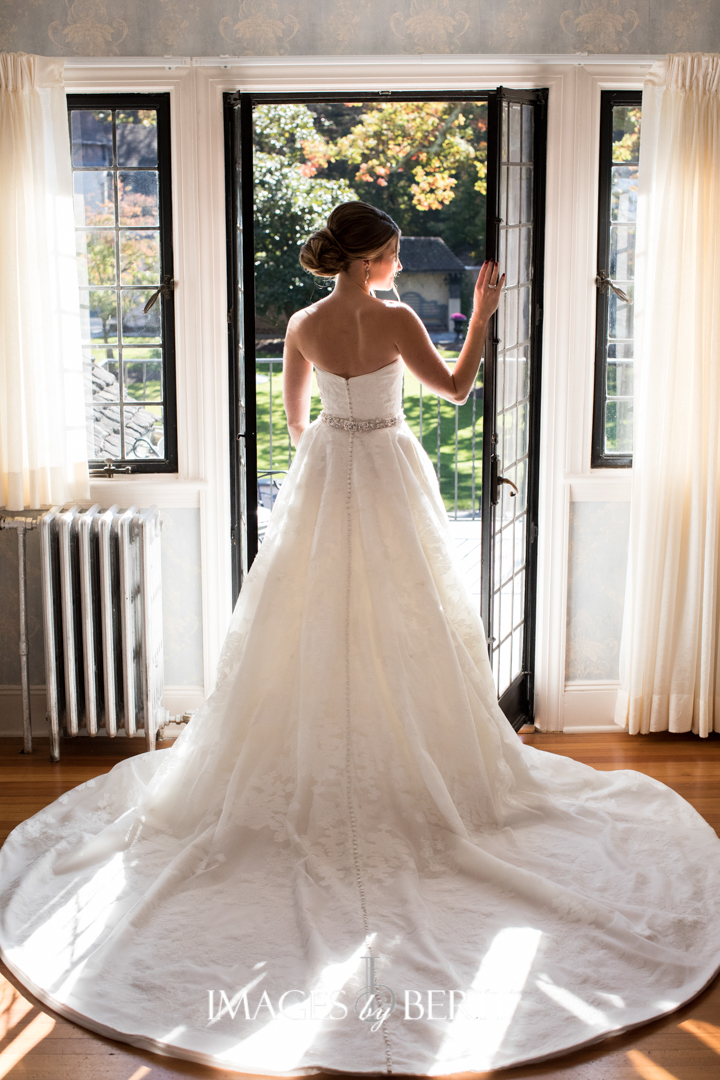 The Little Extras
Along with the rest of the advice in this blog, here are a few more things to keep in mind:
Not all dresses can have major changes made to them such as having sleeves put on.
Grab a swatch of your dress to match the white shirt your groom will wear.
Alteration appointments won't always be available on weekends.
Keep your gown at the store as close to your wedding date as possible.
Veils need to be ordered a few months in advance.
Discuss undergarments needed when you select the dress.
Buying a wedding gown can be, and often is, a fun experience. I'm not saying you won't get frustrated or that the whole thing will be unicorns and rainbows…but it shouldn't be a bad time at all. Hopefully these tips and tricks will get you started the right way and you'll be saying "yes" to the dress sooner than you think.
What did I leave out? Are you shopping now and have some questions? Leave them in the comments section below and I'll sure to answer them!

And lastly, if you've been playing Bridal Brackets with me on Instagram, it's finally time to announce the winning designer and dress: Isabelle Armstrong. Thank you all for voting and get ready for the next Round of 32 soon!