When the wedding is called off, it can be a devastating experience. About two years ago, a wedding I was planning was called off with less than a week before the actual wedding day. I published this article with Huffington Post sharing what it's like from a wedding planner's perspective.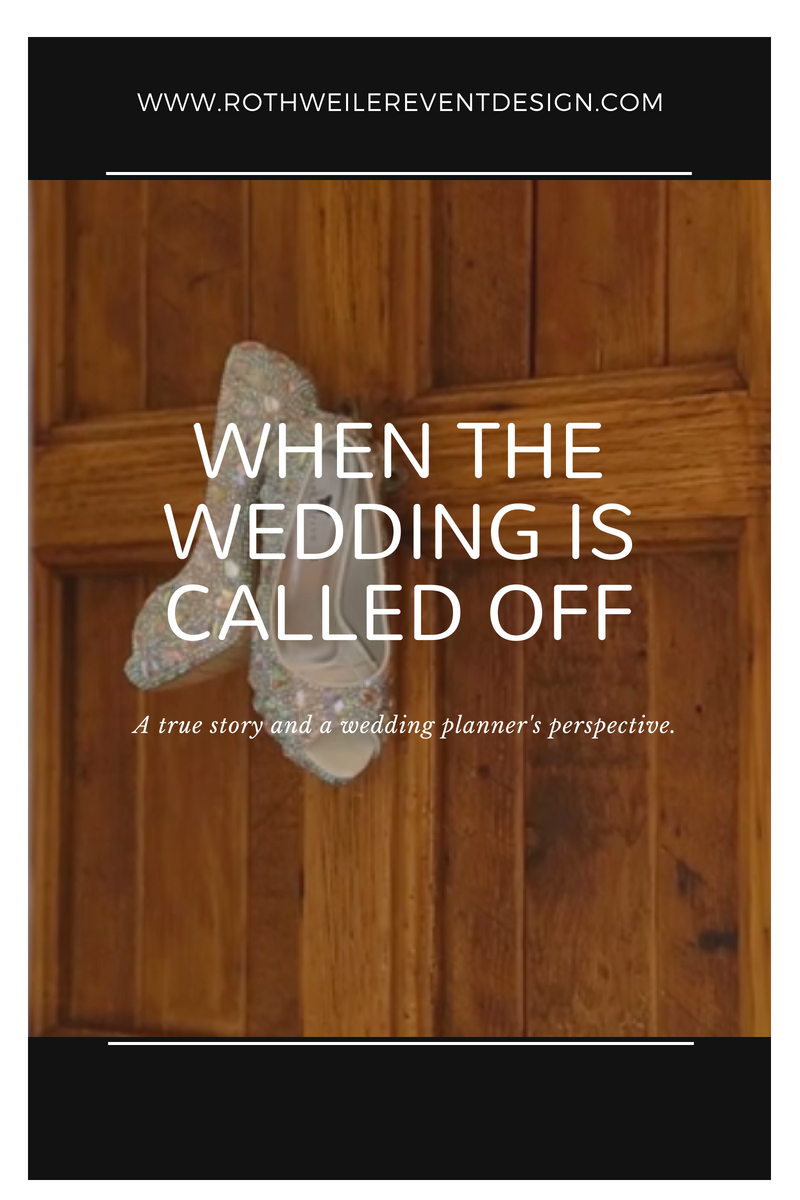 The Question
One of the questions I typically get when people find out that I am a wedding planner is whether or not I ever had a client that cancelled their wedding. I guess it's a natural question to ask because it's hard to guess what happens next. That, and the fact that people love interesting (aka drama-filled) stories and the story behind a called off wedding can likely have reality show potential.
Recently, a wedding I was planning was called off.
When you're the wedding planner, you're with a couple for months and sometimes years. You communicate often, you see the arguments, you see the love, you see the tears… you see it all. Everyone else, the photographer, the musicians, the caterer, they all see just a small part because they don't have the constant connection with the couple. In fact, the most connection anyone else will have will not happen until the wedding day.
But the planner, has a real and much deeper connection.
Me: The Wedding Planner
Personally, I don't like to work with couples that I don't like. I just don't. I have to be able to communicate with my couple and sometimes that involves nagging to get stuff done or busting their chops to get them to laugh or flat out telling them to grab some wine and calm down. Honesty and trust are so essential in my planner-couple relationship and it's important that my couple knows that I have their back and that they can depend on me. I need a real relationship with them. I have to be able to talk to them and they need to know that they can talk to me and tell me anything.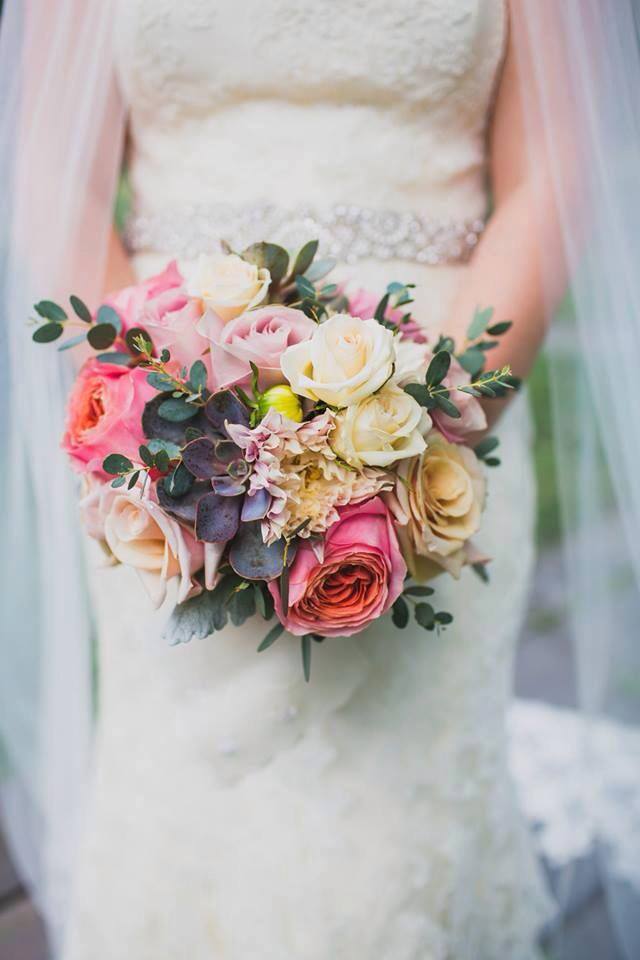 So I'm not the wedding planner for everyone, and especially not for those that are going to keep a wall up and think that because they are paying me, I'm basically just a personal assistant. I say this at my consultations and I make it clear that it's totally OK if I'm not everyone's planner. Because of this, my clients tend to be ones that are going to call me up "just to vent" or cry on my shoulder or confide in me about their mother, sister, brother or whomever.
On the wedding day, there are three moments that get me. The first time I see my bride in her gown is one of them. It's real then. The next is the moment I send her down the aisle, right after I fix the veil and train and make sure she has tissues tucked in her dress.
The last moment is when I stand with my couple, now married, as they get ready to enter the reception…because that is the moment that I have to let them go.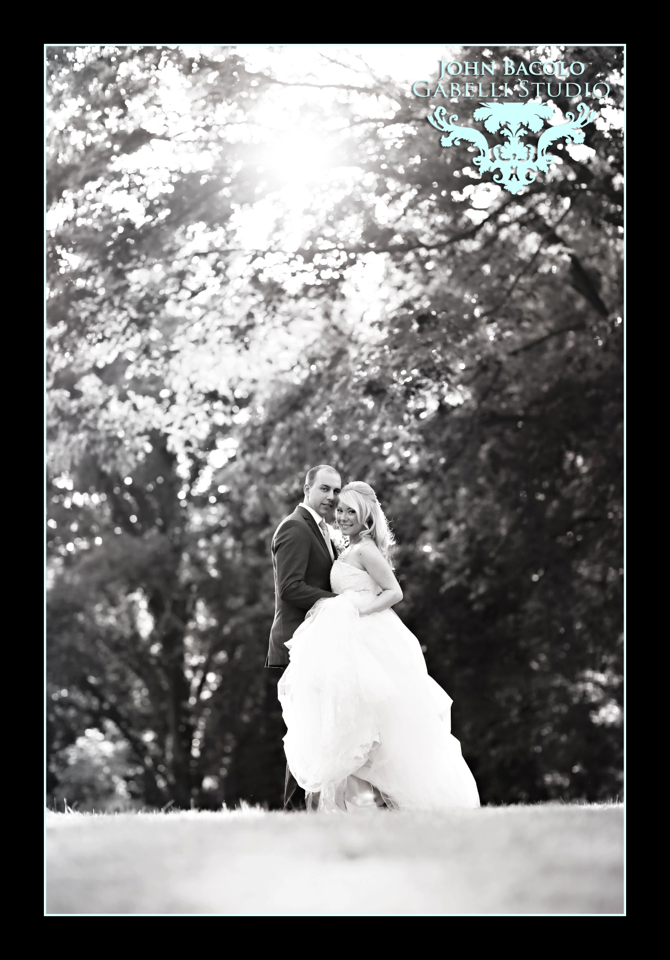 No matter if we stay in touch after the wedding or not, if we meet up for happy hours or dinner, even if I know that we will always be in each other's lives, I give away a little piece of my heart when the reception begins. I never get it back. Because it's over and we're here and they're married. We made it through it all. Through the "all" that only a planner gets to see and experience.
When a wedding is called off, we've already been through it all.
But the celebration never happens. It is shockingly upsetting.


Her Story
My bride was the one that told me the wedding wouldn't be happening. Ironically, the phone call happened while I was driving home from a wedding I had just finished. She actually sent me a text that simply read, "I think its called off". I called her and after she picked up I told her that this is a phone conversation, not a text message.
From there I heard the story, I let her talk, I made her laugh…and then I heard her cry. I waited until we hung up so she didn't hear me cry.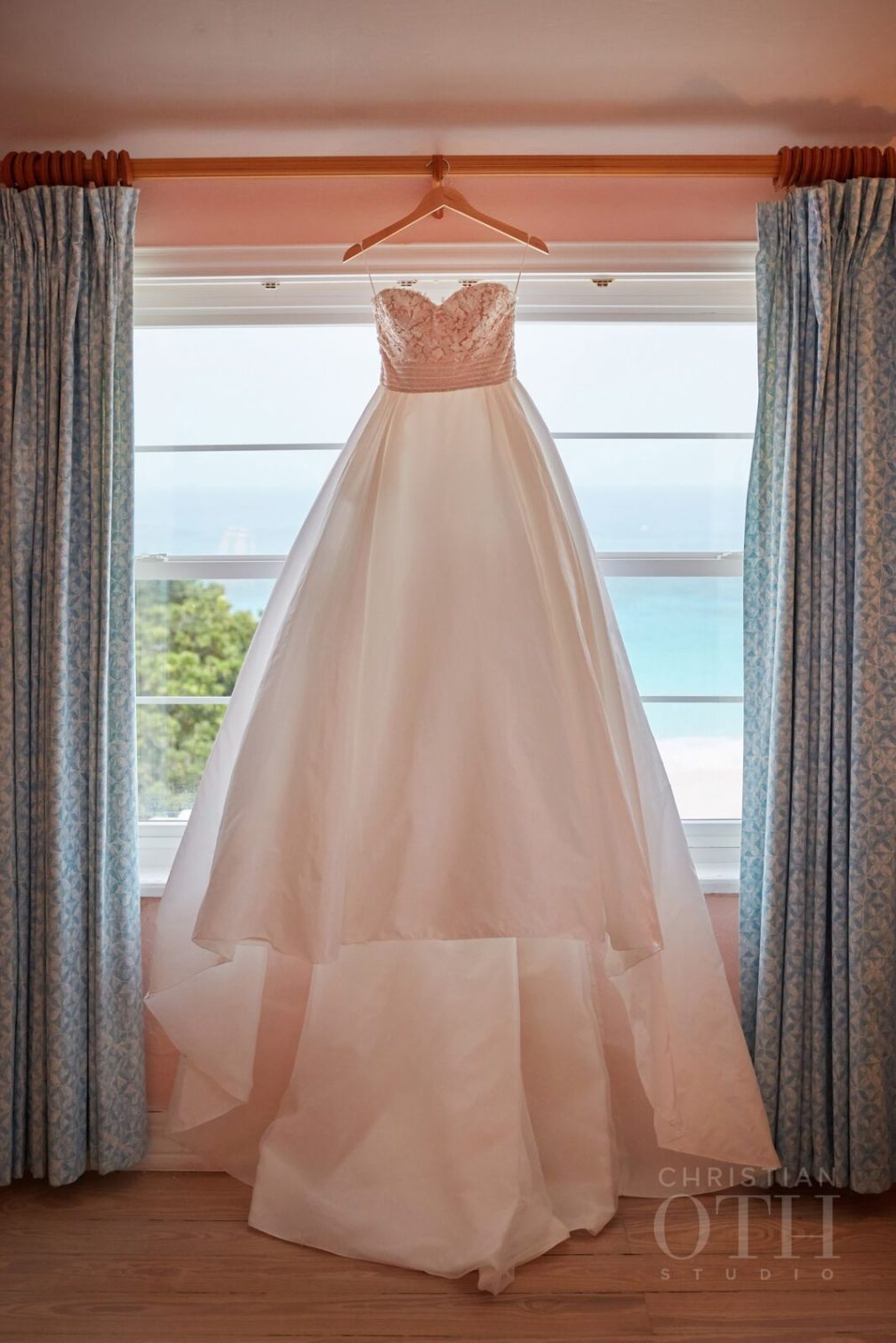 The Aftershocks
For the next hour or so, I felt like I was in a daze. I did my job and got the messages out to the venue and the vendors that this wedding was not going to happen. My bride told me that she would call me later or the next day and I waited for the call.
While I waited, she was all I could think about:
The details and how beautiful the wedding would have been. How it was always more important to her that the
marriage

be perfect, not just the wedding day…
…her gown and what she would do with it…
…anytime she heard their first dance song, how she would handle it. The day of the wedding…the empty venue…
…the thoughts going through her head.
How I would never get to let them go. But how I still lost a piece of my heart.
In a sense, I am grieving.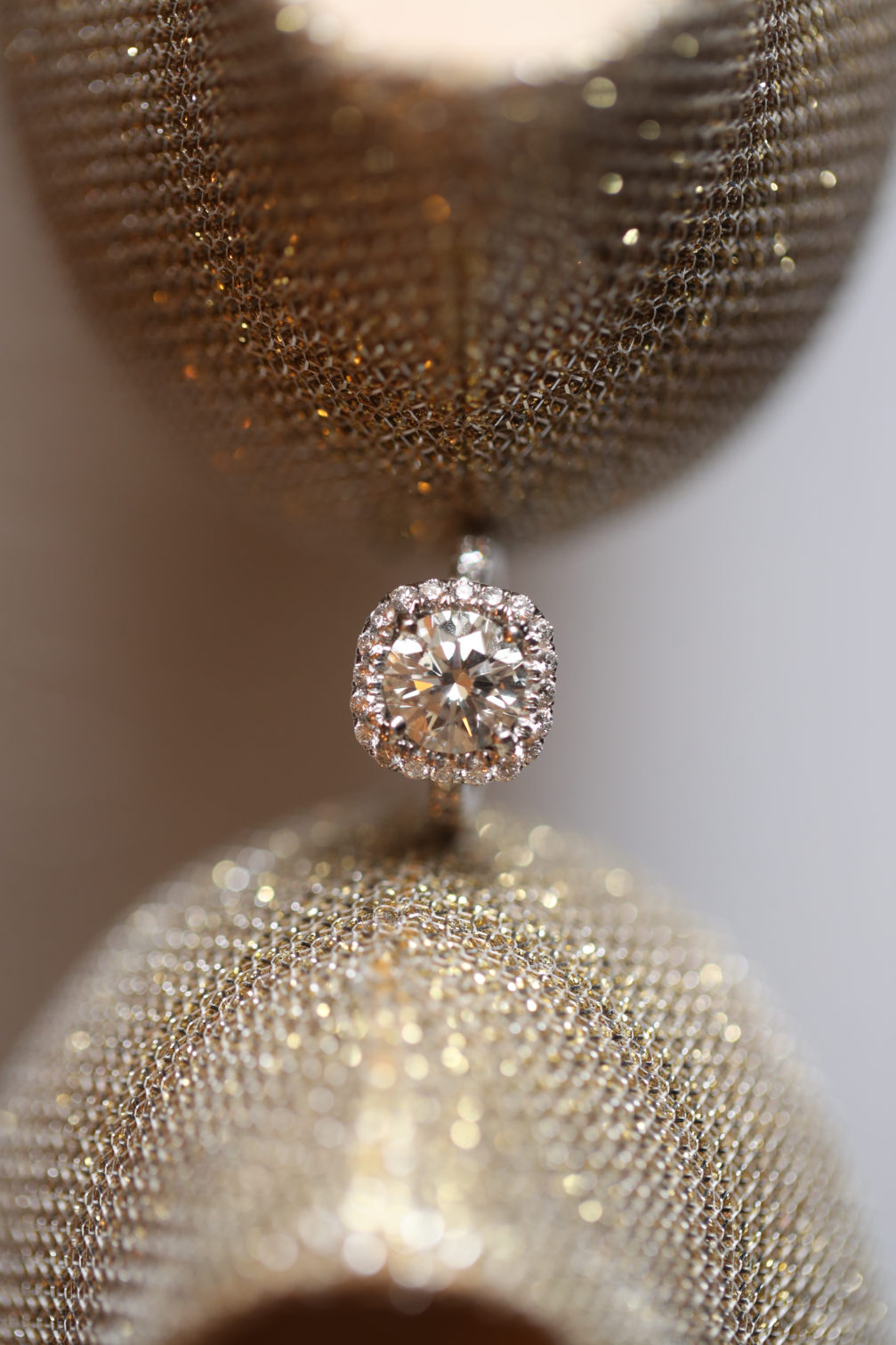 I didn't hear from her again that day and let most of the next day go by before I reached out to her. I sent a text because I didn't want her to feel pressured to talk to me, but I also had a job to do starting with her putting in writing that everything was canceled. I heard back and she told me that she was with her family and would call me tomorrow. I breathed a huge sigh of relief that she was surrounded by love in a time of such heartbreak.
The next morning I spoke with her mother. In the short conversation we had, I heard the sadness and the anger in her voice. I wanted to reach through the phone and hug her, but all I could do was tell her that she had an amazing daughter and that I would do anything I could to help.
That is the day the wedding was officially canceled. In writing.
It was real. It is real. And it's over.
The End and The Beginning
I heard from her today. The day we were supposed to be at the venue dropping off items and finalizing details. I told her I was going to write this article. She asked that I share that she is doing better, taking things one day at a time.
She also wanted me to add that she chooses to think about all the reasons the wedding shouldn't have happened, instead of wondering why this had to happen to her.
We talked. We laughed. We cried. We made plans for drinks.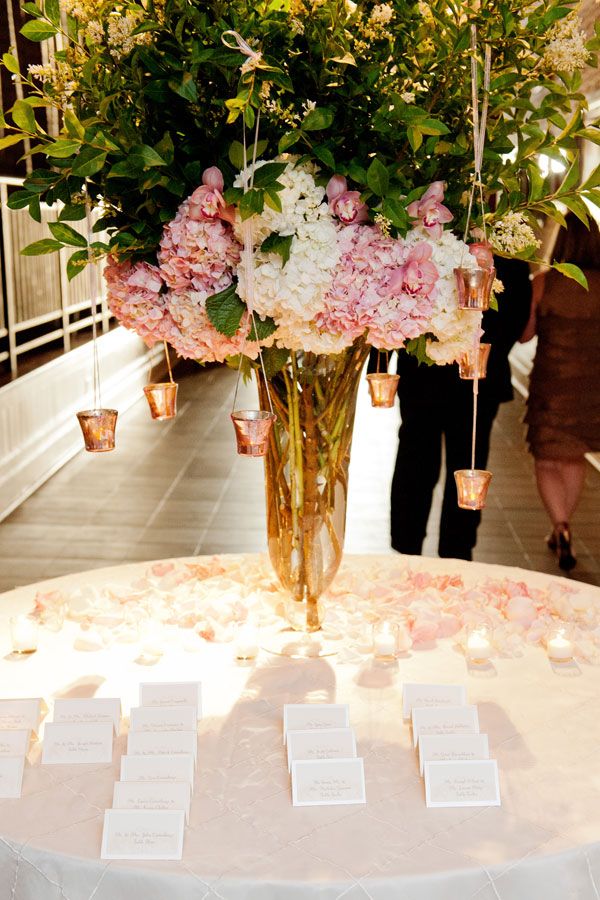 There are times when I think it would be easier if I wasn't this way. If I could do my job, take my paycheck and move on to the next wedding or event.
But I am an emotionally invested person. I willingly give away a piece of my heart when I let my clients go, because I get to travel with them on an amazing journey to their wedding day.
And if that wedding day never happens, I will still lose a piece of my heart, but I will be there to gather the pieces of theirs.