Figuring out what should be included in a wedding budget is the first step in creating one that actually works. Since every wedding is different, it's easy to believe that no two budgets will look the same either.
Of course there are the basics like, you know, food and a venue, but even those items can vary from one wedding to the next. Math is complicated enough on its own and if you've ever designed any type of budget, you know it's not a walk in the park.


Wedding budgets are a totally different animal…and if you're not careful, that animal will be a lion that tears your arms off.
How do you create a wedding budget breakdown when you don't know what you need or what anything costs? Keep reading for some professional wedding planner tips!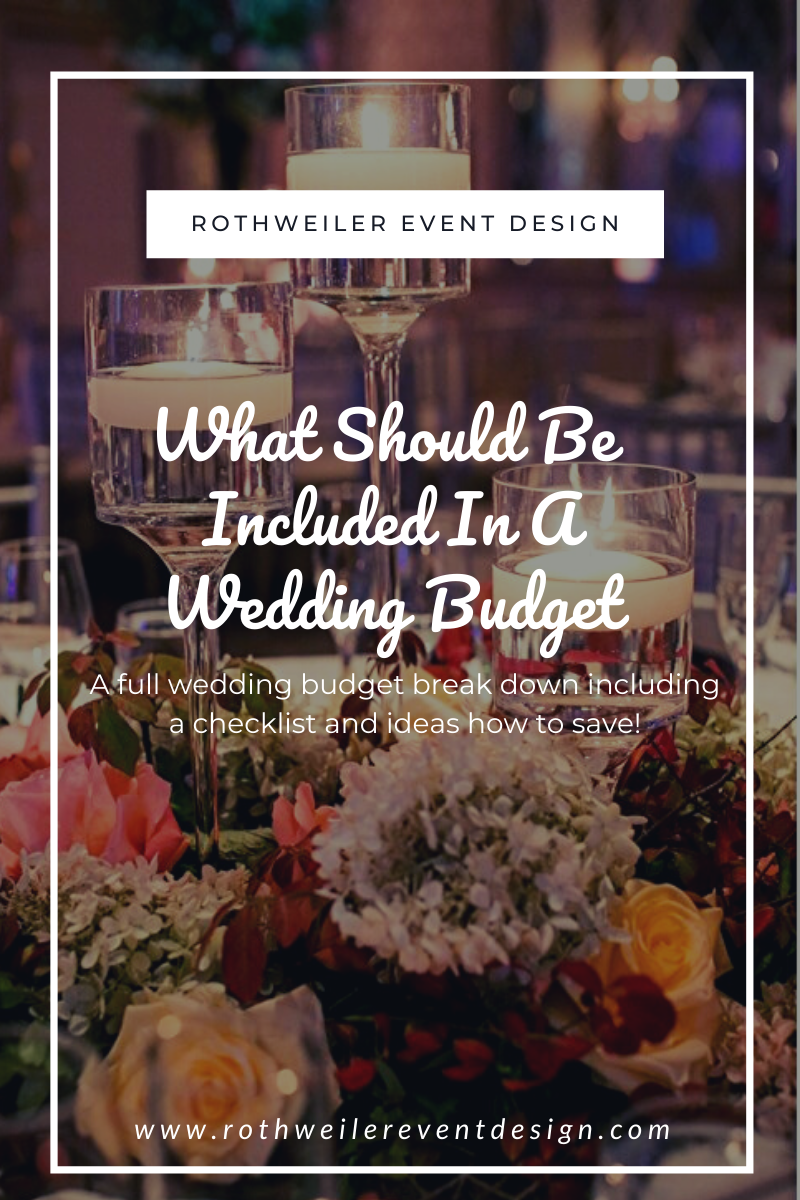 *Please note that most of the links of this page are affiliate links. This means if you click on a link and purchase, you will receive the same price, but I will receive a referral fee. This helps keep my blog free and allows me to share wedding planning tips with you. Thanks for your support!*
The Wedding Budget Breakdown
You could run a quick Google search and get pages and pages of websites that offer their wedding budget template for you to follow. These templates all have one thing in common:
They're too generic to actually work.
If you're going to create a wedding budget spreadsheet, say on Excel, you have to know what categories you need, right? These wedding budget templates on the internet are assuming that every wedding is the same. You can budget for the obvious things like a wedding dress and a photographer, but usually nothing past "the basics".
There are so many problems with this and I'm going to address them individually. Incidentally, if you're more of a video learner, check out my YouTube video on this exact same subject. This covers everything you'll read in this blog, and I share real ways you can save money on your wedding right here:
First and foremost, wedding budget basics are as follows:
Venue
Food
Beverage
Wardrobe (for the couple only)
Photographer
Florist
Invitations
Music
Transportation
Does that list look like your list? Probably not. In fact, you likely have more to add to these items.
For instance, you'll notice I did not include wedding planners in this budget, despite the fact that I am one and think they are a necessity. At the end of the day, I know the first things that get cut from the budget, and along with a wedding planner, many couples ditch a videographer, a lighting designer, additional rentals, and a photobooth, just to name a few.
At the same time, you might be able to combine a few of these items if they are all taken care of by one vendor. There are many weddings that take place in one location and that venue handles the food and beverage, along with basic rentals like tables and chairs.
Right off the bat, it's clear to see how these cookie cutter wedding budget templates aren't helpful. You're getting what a website tells you to budget for AKA the basics and off you go.
It's stupid.

Another problem with these lists are those ridiculous "real world" wedding budgets and "what people spend" lies that go along with them. Forget that the numbers are based on less than 1% of weddings that took place in a certain area and the only couples polled are the ones that are members of whatever wedding website you stumbled across…
How about, what do you care what the "average" cost is of anything that you either don't want or is already included in what you're getting? If you read what couples spent for their day of stationery, but your wedding venue includes that in the per person price, how are you supposed to quantify that so your own wedding budget makes sense?
Related: The Best ETSY Shops For Brides
What happens if you're looking to plan a non-traditional wedding in a space where you have to bring everything in? "Everything" being catering, alcohol, tables, chairs, plates, glasses, bathrooms, etc. Good luck finding a wedding budget breakdown on a website that considers all of those costs.
And then what? Then, you forget about these possibilities, you don't factor them in when designing your budget, and then you end up spending wayyyyy more than you wanted to.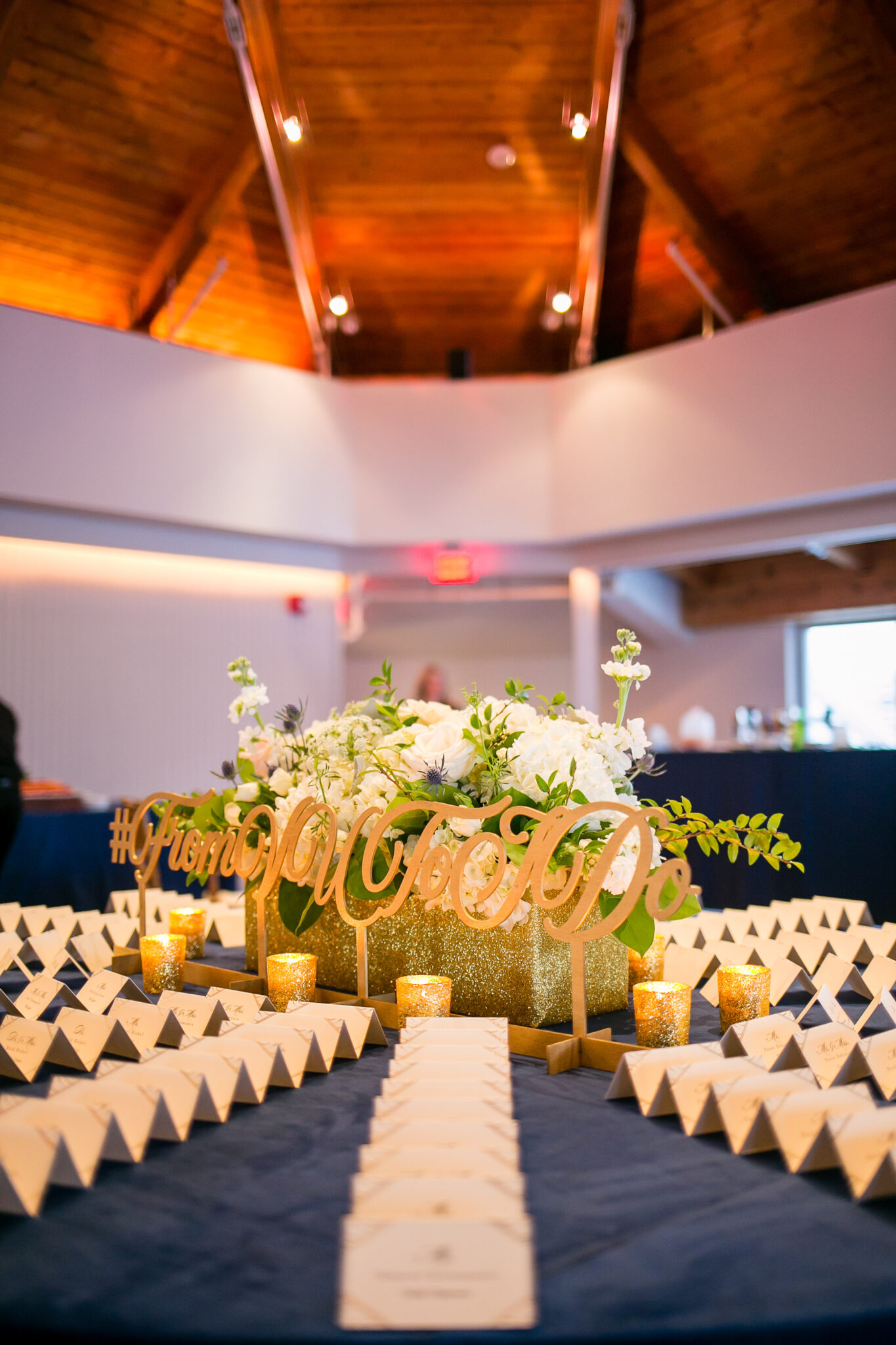 What Should Be Included In A Wedding Budget
If there really isn't a perfect wedding budget spreadsheet out there, then how do you know what should be included in a wedding budget? Here are a few things to keep in mind as you start putting yours together…
When hosting a wedding in one location, it's safe to assume that the venue cost will cover your food and beverage, which breaks down into "per person". Unless you want to go crazy with decor and rent different tables and/or chairs, bring in charger plates, or anything like that, consider those types of basics to also be covered within this cost.
Additional costs to think about with a wedding venue? An on-site ceremony fee, an estate fee (cost to get the space sometimes exclusively for the day), and maybe your wedding cake if it's not included with catering.
Next up would be the list of major vendors…
A photographer should be included in a wedding budget every single time. The cost here will vary based on how many hours you need them for, and other items offered in their packages. I always recommend having two photographers for a minimum of 10 hours.
When it comes to music, whether you choose a DJ, a band, or a mix of the two, this is another category to be included in a wedding budget. If you're getting married in a religious house, you'll probably have to use their musicians but those aren't free so add it to your wedding budget spreadsheet.
What the bride wears down the aisle can cost just about anything because that's what brides are wearing. If you're opting for anything traditional (by which I mean some form of a long white dress), don't forget about alterations and accessories. Add all of those numbers together to get your dress budget.
Related: The Best Luxury Wedding Venue in New Jersey Celebs are Booking…
Custom tuxedos to rentals, there are more and more options available to grooms every day. Obviously purchasing anything custom will run you more than if you rented a tux or suit. Just like everything else on a wedding budget though, it's all about your priorities and that will decide what you're spending.
Make room on that wedding budget spreadsheet for a florist who will handle the ceremony, cocktail hour, and reception. This should be included in a wedding budget every single time, regardless of how few florals you actually want.
Invitations are another must have wedding budget item, otherwise, you'll have no guests. While you might not need day of stationery (more on that later in the blog) everyone needs wedding invitations.
Getting your guests from the hotel block to the venue and back again is part of the transportation cost of a wedding budget. You also have to factor in the couple getting married, plus the wedding party and parents most of the time. Leave this on the original wedding budget spreadsheet, even though you might end up eliminating it as planning comes together.
Past what everyone considers the basics, what are some other things to keep in mind for your wedding budget?
What Should Be Included In A Wedding Budget Sometimes
In this part of the blog I want to address those "extras" that aren't considered wedding budget basics. I also want to go over costs most couples never consider when they start planning.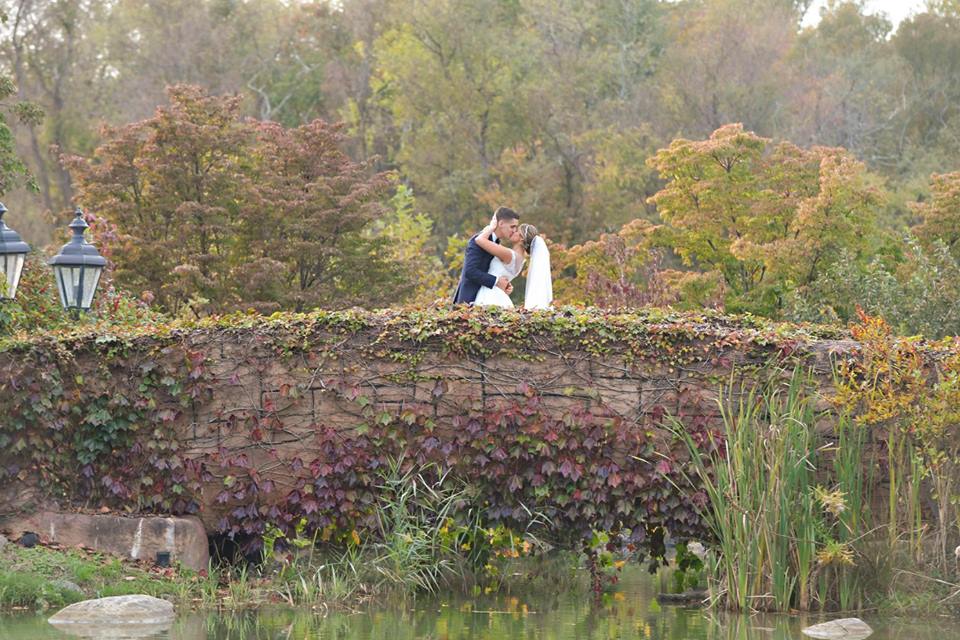 Even though I think a wedding planner should be included in a wedding budget every time, I know plenty of couples go without one. At the very least, I encourage you to book a planner for Wedding Day Management…not to be confused with "Day Of" which is a myth and doesn't actually exist. This will get you a planner 2 months before the big day who will tie up lose ends and prevent the wedding day from becoming a logistical nightmare.
The first thing many couples will cut in order to save money is their videographer. If you've been around the blog before, you already know how big of a mistake I think this is. A picture is worth a thousand words, but a video gets the rest of them.
A wedding cake is part of catering packages many times, but since it's not guaranteed, you might want to leave some room in the budget for this. Of course, if you're looking for a 10 foot tall wedding cake, then this is definitely something to be included in a wedding budget.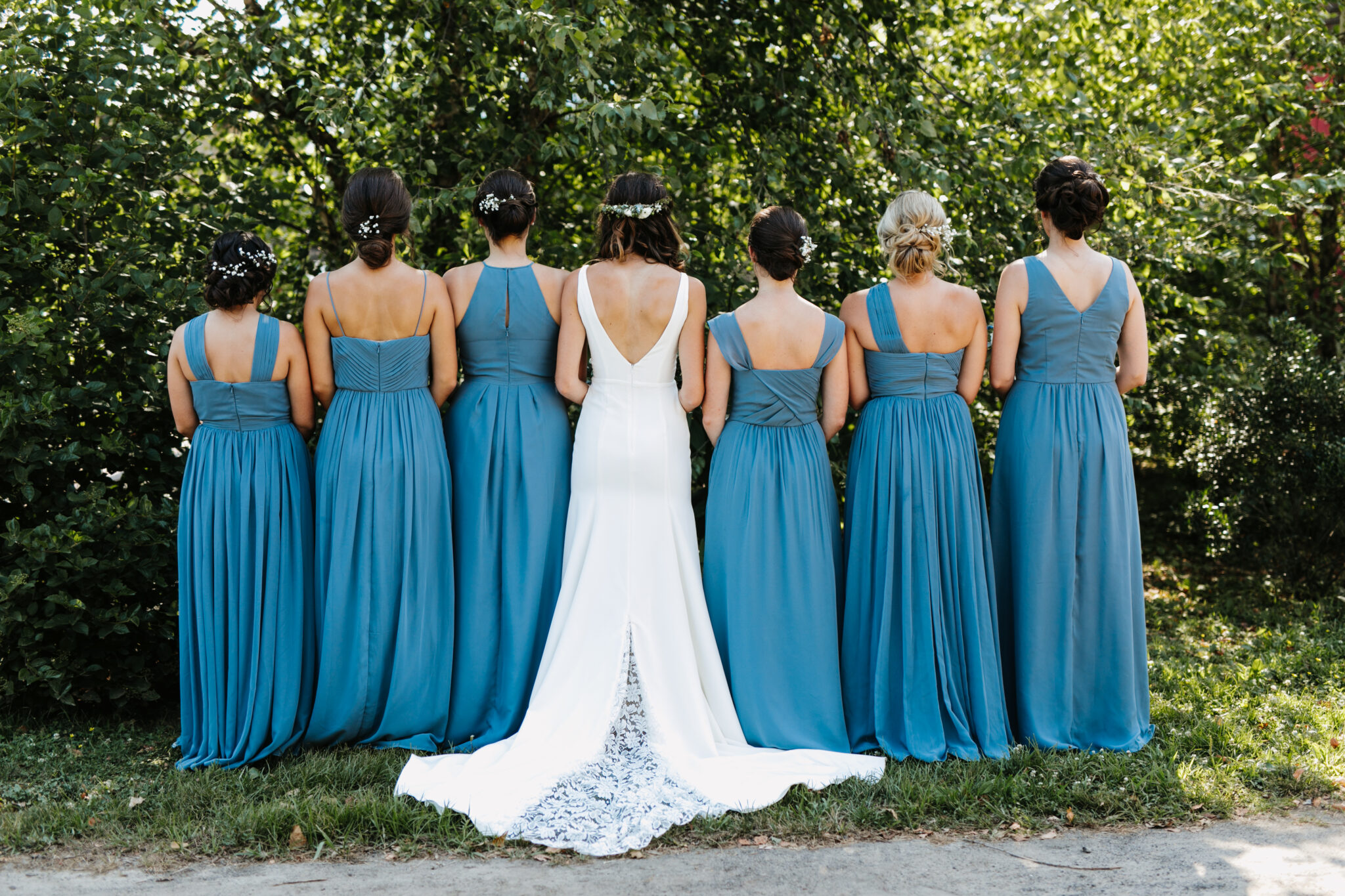 Hair and make-up costs are going to be part of a wedding budget breakdown, but this is another gray area. If you're planning on paying for all of your bridesmaids, in addition to yourself, that's obviously going to take more out of your budget than if you only took care of your hair and make-up.
OK, remember how I said day of stationery might not be a thing? Well, sometimes it is. This would be your menus, escort cards, table numbers, signage, and basically any paper you need for the actual wedding day. Just as you may not need any of this, you could just as easily need all of it as well.
Creating the whole look that you want could mean bringing in outside rentals, hiring a lighting designer, wrapping your dance floor, or any number of things. If decor and design is a major priority to you, then these are things that should be including in a wedding budget you put together.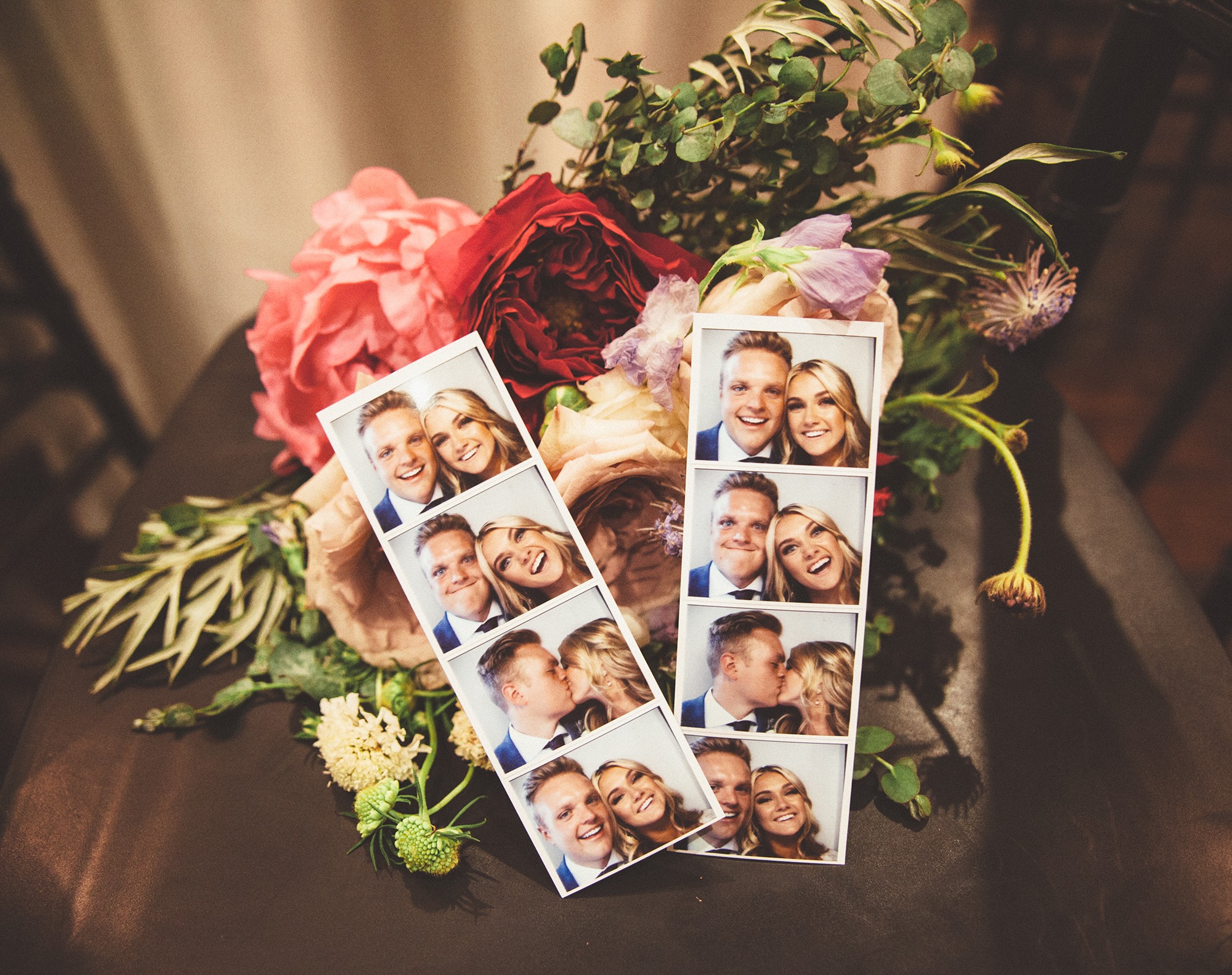 Wedding Budgets For Those Non-Traditional Weddings…
Last, but most certainly not least, is the non-traditional wedding. If you're the bride looking to host your wedding in something other than a standard catering hall, then your budget is the most complicated one of all.
Sorry about that…
First and foremost, many of these types of spaces will come with a rental or estate fee. This number can go well into the thousands and still only cover having the space exclusively for the day.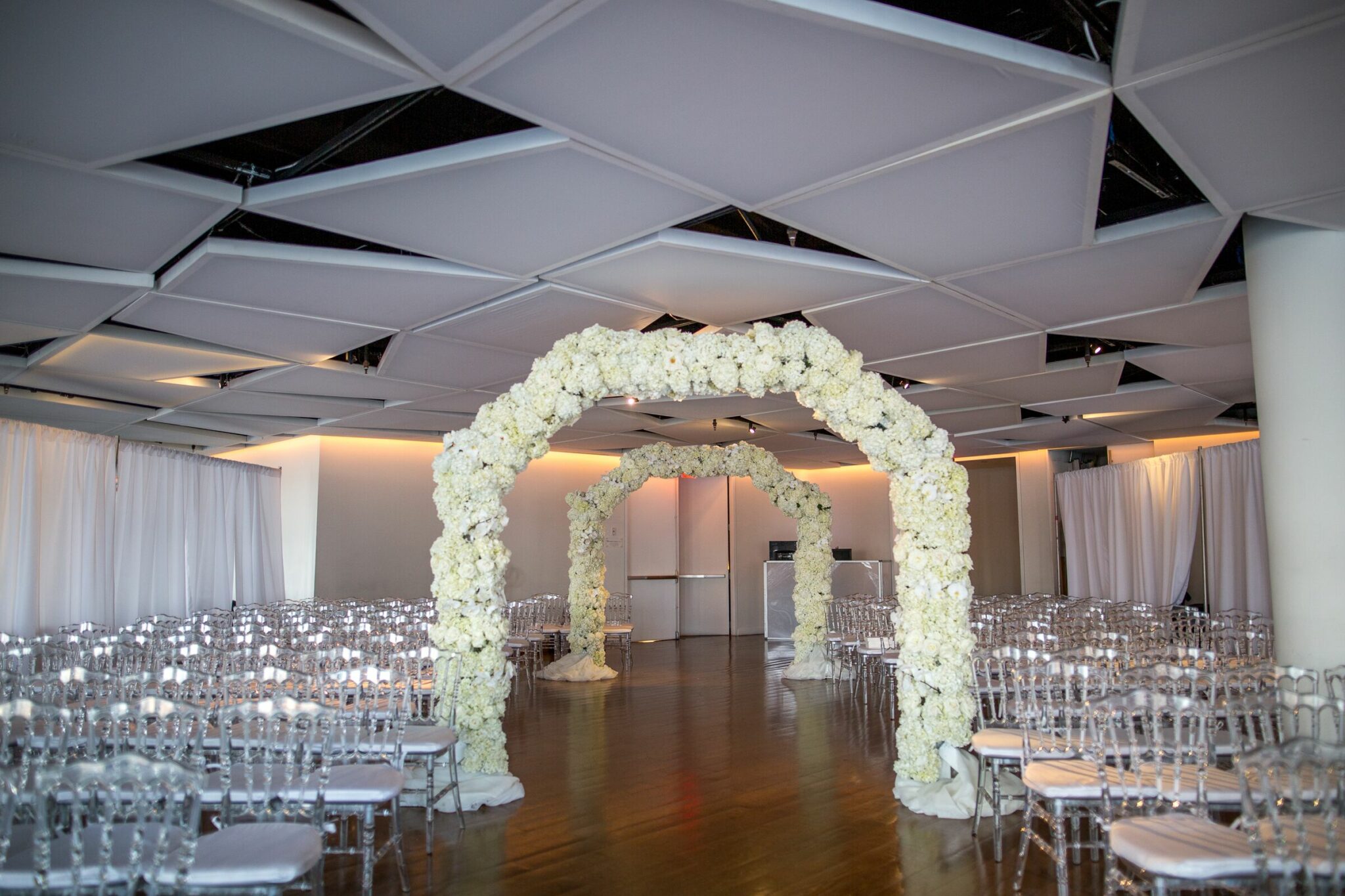 I have worked in the non-traditional wedding space for quite some time, and I've seen the need to bring in things no engaged couple would consider. An example?
The floor.
One barn wedding that I planned had a dirt ground and absolutely no flooring. As you can probably imagine, that is a recipe for disaster, not for a wedding. From laying the flooring down, to installing lighting so people weren't stumbling around in the dark, we really built this wedding from the ground up.
I should mention that non-traditional venues include the backyard of a private home as well. There are plenty of things people don't think about here outside the budget issues.
But that's another blog for another time…
Private home, private barn, vineyard, or anything that wasn't designed to host weddings, will require you to budget for the food and beverage basics, along with the rentals, and of course, a staff to set up everything, serve, and breakdown at the end of the night.
You could also be looking at parking or valet costs, as well as having to pay for restroom trailers. Honestly, the list is endless, and that's before you even start budgeting for the normal stuff like flowers and photography.

It's always fascinating to me when prospective clients tell me they think it will be more affordable to host their wedding or any event at their home. I need about 30 seconds to prove them wrong and they're all shocked every single time.
Wedding Budget Basics
Those are some ideas of what should be included in a wedding budget. The type of wedding you have will determine the categories you need to budget for. Is it possible to figure out everything you still need or what you're missing?
Not without a wedding planner, but that's why I have a job.
What does your wedding budget look like? Are there any categories you didn't think of until it was too late? I love to hear feedback from my readers, so please drop some knowledge in the comment section below!