What do you think of when you hear "luxury wedding"? Opulence? Bling? Centerpieces taller and shinier than The Chrysler Building?
That last question was a reference from the musical Annie, just FYI.
Anyway, the term "luxury wedding" is typically used for weddings with over-the-top decor in palace-like venues. And maybe the bride arrives via 250 helium balloons.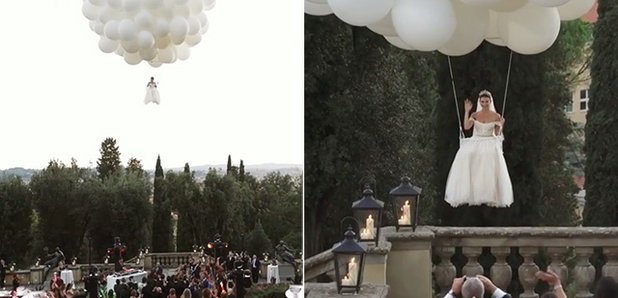 But "luxury" is so much more than what's on the surface. You could have the blingy-est (is that even a word?) chandeliers, but your guests won't care about them if their food is cold and there's a line for the bar on your wedding day. Luxury isn't just about what you see; it's about the whole package and every last detail.
As a New Jersey wedding planner, I am always looking for new wedding venues to show my clients…and I am a really tough critic. I am not impressed by a venue just because it's new. I also have my own criteria when it comes to labeling a wedding venue as a luxurious one.
Related: How to Find The Perfect Wedding Venue
At the end of the day, if I bring my engaged couple to a wedding venue, and that venue messes up anything, at anytime, guess who hears about it?
That'd be me. Just like any vendor recommendations that I make, if something goes wrong, it falls on me. This makes me extremely cautious and selective with my recommendations, and it's also why I have a "one strike, you're out" rule with venues and vendors. Why am I telling you this? Because I want you to really understand how serious it is when I endorse anything.
And I seriously endorse Park Chateau Estate & Gardens as a true luxury wedding venue.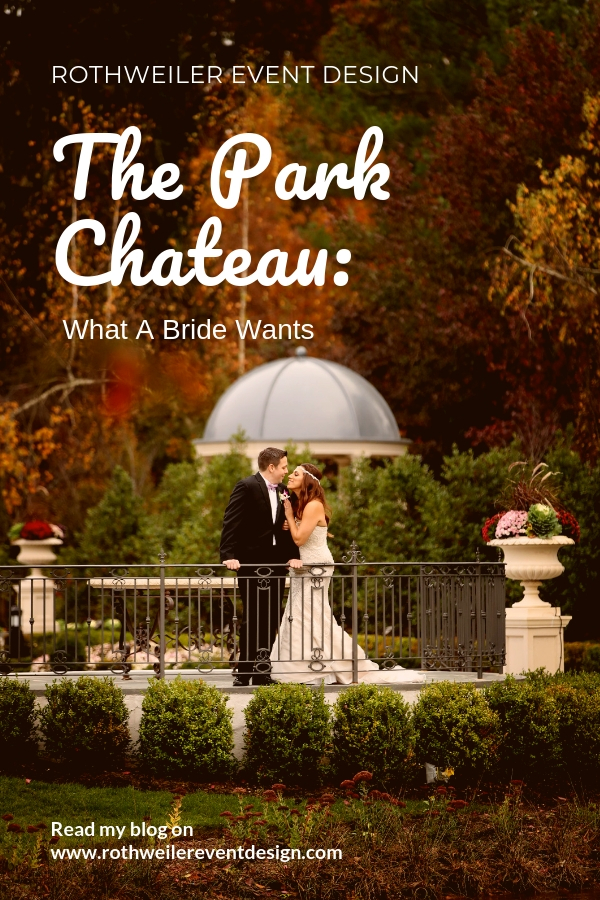 The Park Chateau Luxury Wedding Experience
If you live in New Jersey, or anywhere in the vicinity, odds are that you have heard of Park Chateau Estate & Gardens. A sister to the already successful Nanina's in the Park and Park Savoy, Park Chateau is the place to plan your dream wedding. Notice how I said your dream wedding and not a dream wedding? That's because everyone has a different dream for their wedding day, and Park Chateau can accomplish them all.
Making your dream wedding a reality is a must in order to be considered a top luxury wedding venue. No bride wants to hear that she can't do something or have something on her wedding day because the rules of the venue are what they are. Trust me on this one…
Many wedding venues have a list of restrictions so long and filled with things no couple would even think of until it's too late. Being a wedding planner, I am all too familiar with how these wedding venue rules affect every other part of the wedding planning process. Which brings us to the first of ten reasons that I consider "luxury wedding" to be synonymous with "Park Chateau":
1. Wishes Granted
When I work with a newly engaged couple and help them find a wedding venue, almost all of them share the same request: They don't want another wedding going on at the same time as their own. What they don't realize is that their issue should be about sharing the space at any point during the day. I get into more detail about why that is in How To Find The Perfect Wedding Venue.
Having a wedding venue to yourself on the entire day of the wedding is harder to come by than you might think. Many venues will host more than one event per day, which can create all sorts of timing issues for your wedding set-up. You also might be restricted to the time you are allowed on-site prior to your ceremony or cocktail hour beginning.
Park Chateau gives couples the option to have the property for the entire day. This means no other bride, groom, wedding party or wedding guests will be on-site during your wedding day. Not before, not during, and not after.
…giving your florist plenty of time to put together something like this: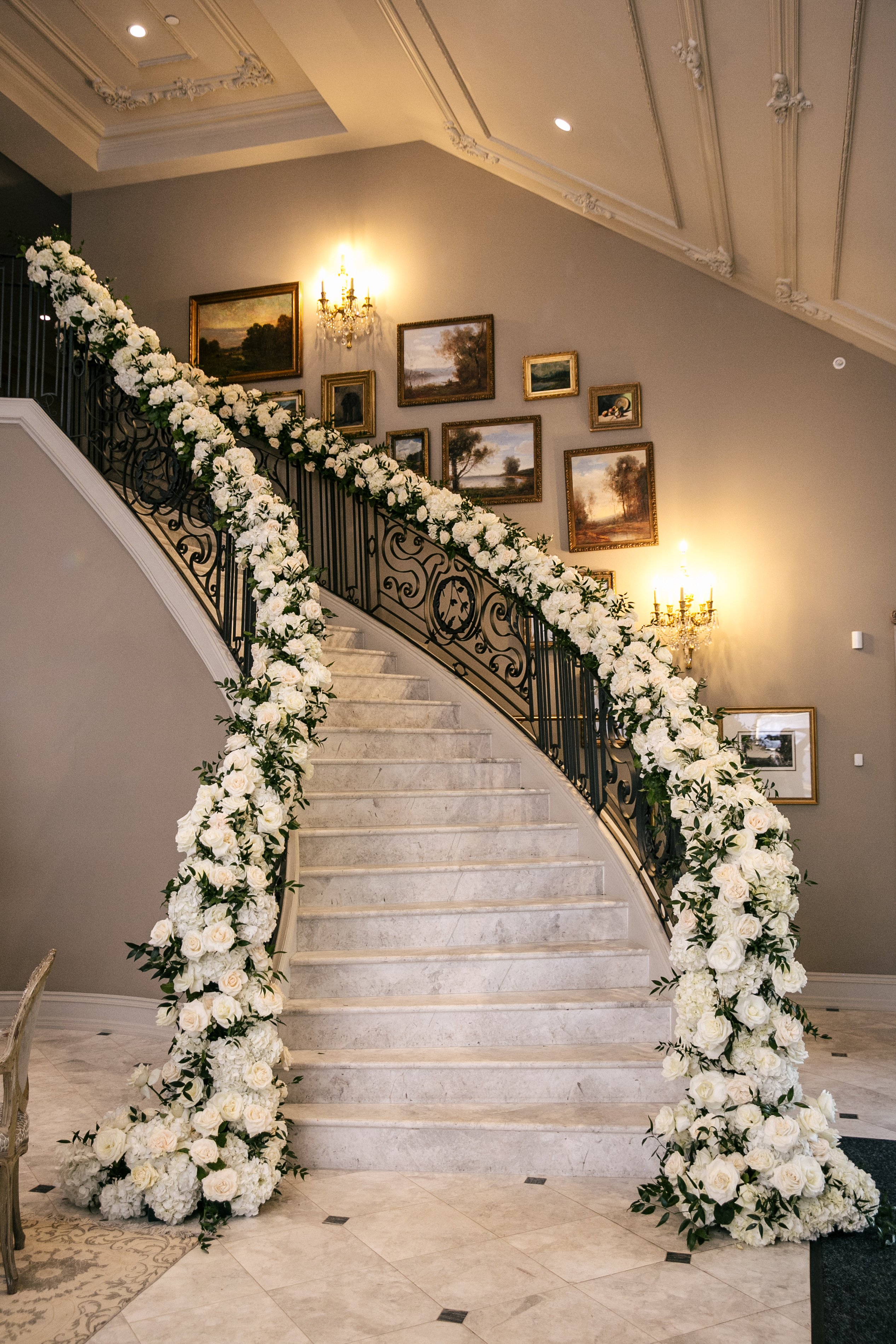 Of course, not everyone wants such elaborate flowers, right? This is what I meant when I said that Park Chateau can make your dream wedding come true. Let's say you don't need the extra time, your ceremony is off-site (I'll talk about that further down), and hey, you want to save some money while still hosting a luxury wedding.
Take a Saturday night at Park Chateau and then take about $22,000 off your price by splitting the day with another wedding or event. Now, you're not paying for hours you don't use, and still getting a luxury wedding venue.
Then again, you might want to reconsider those hours because of reason number 2 (and 3):
2. Indoor and Outdoor Ceremony Locations On-Site
I have worked at plenty of wedding venues that boast having a ceremony location on-site. Operative word there is "a"…as in singular, one, less than two…Sometimes that on-site location doubles as the reception location, which will be flipped during cocktail hour.
We don't have time to go over all of the things that can go wrong in that scenario, so it'll have to wait for another blog.
Basically, some wedding venues will offer you two spaces: the first space will operate as the ceremony space, which will then close down during the cocktail hour, as it is flipped into your reception space. Other wedding venues will offer you an on-site ceremony location that is outdoors; and when it rains, your ceremony will be moved indoors to the future reception space.
The moral of the story is to ask questions when you hear that a venue has a ceremony space on-site. With Park Chateau, however, there are no questions, because they have an indoor and outdoor space to host your wedding ceremony. Bonus? Neither space doubles as your reception location.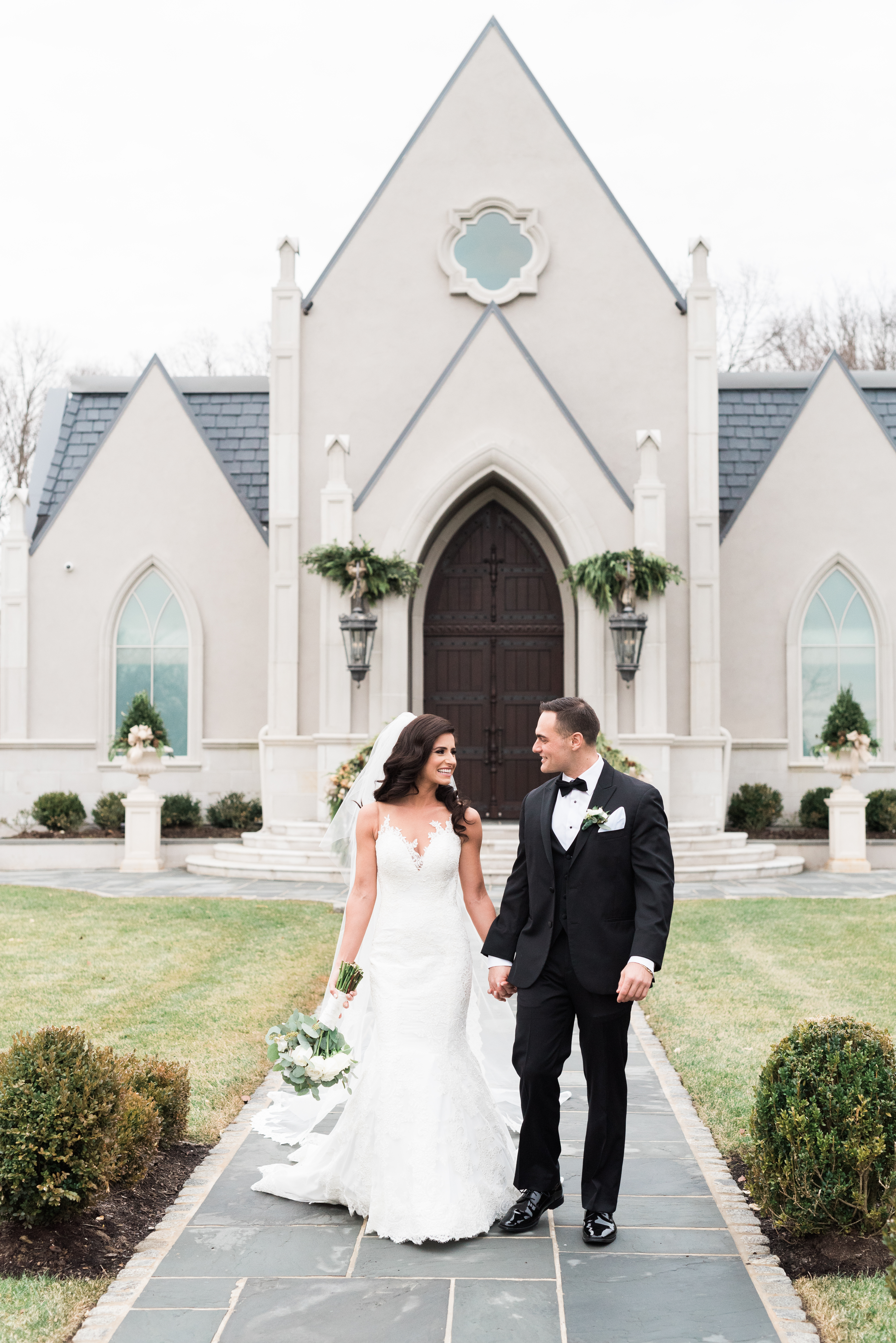 3. Salon On-Site
Whether or not you're having your ceremony at Park Chateau, you need a place to get ready. One of the biggest struggles I have as a wedding planner, is finding an appropriate place for that to happen. It's one of those details that brides think is sooooo easy and forget about until the last minute. You know why that's like the worst mindset ever?
The bride, her bridesmaids and any moms/grandmoms/aunts getting hair and make-up done will all have to fit in the same space. Also in that same space is everyone's dress, duffle bag full of who knows what, bouquets and other personal flowers, a photography team, a video team, hair and make up stylists, and a kick ass wedding planning team (shameless plug: like mine).
When a bride tells me that is all happening inside of a hotel room, I have scary visions of those cars at the circus where 400 clowns were stuffed in together. Just me?

Ignoring the size of the room being a huge (no pun intended) issue, another concern is if there is any natural light. Ladies, you all know that your make-up looks one way in front of a mirror in a room with no windows, and totally different when you bring your face outside. Not only do your make-up artists need natural light, but so do your photo and video vendors.
I won't even get into how everyone needs an outlet, ok?
To be considered a luxury wedding venue, I believe there needs to be a place available, on-site, to get ready. Park Chateau, not only has this place, but it's spacious and filled with natural light. Those gorgeous photos you're pinning of wedding dresses hanging in windows? Yeah, you need a place like Park Chateau in order to get that done.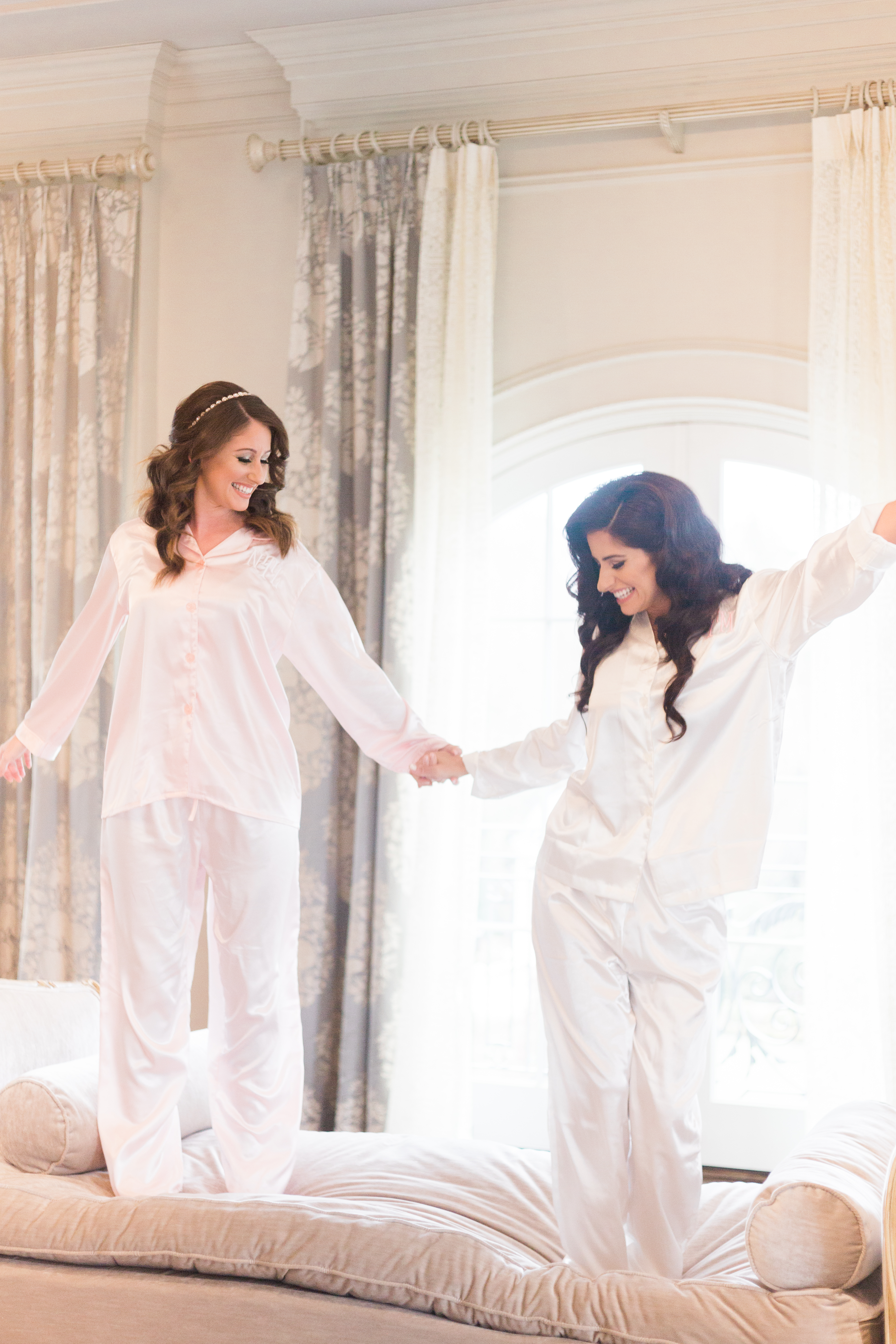 4. Customization
Everyone wants a unique wedding, despite the fact that everyone pins the same damn stuff over and over on Pinterest (you know it's true). When I plan a wedding with a couple, I make their wedding unique by making it about them. Peonies and blush/champagne/gold are not unique details, they are just pretty ones. What's important to a couple and who those people are, however, are the keys to making a wedding different than the rest.
A key component to a luxury wedding is customization. When your choices are limited in food, rentals, and everything else, you will wind up with the same wedding the couple earlier in the day had. Most established wedding venues (i.e. not locations where you bring everything in) already have your basic tables, chairs, linens, etc. That's great and all, as it's wrapped into the per person cost, except for one little thing:
You're limited to the type of table, type of chair and type/color of linen. What are those types you ask? Basic 60 and 72 inch round tables, chiavari chairs (most likely) and white and/or off white linens.
How exciting.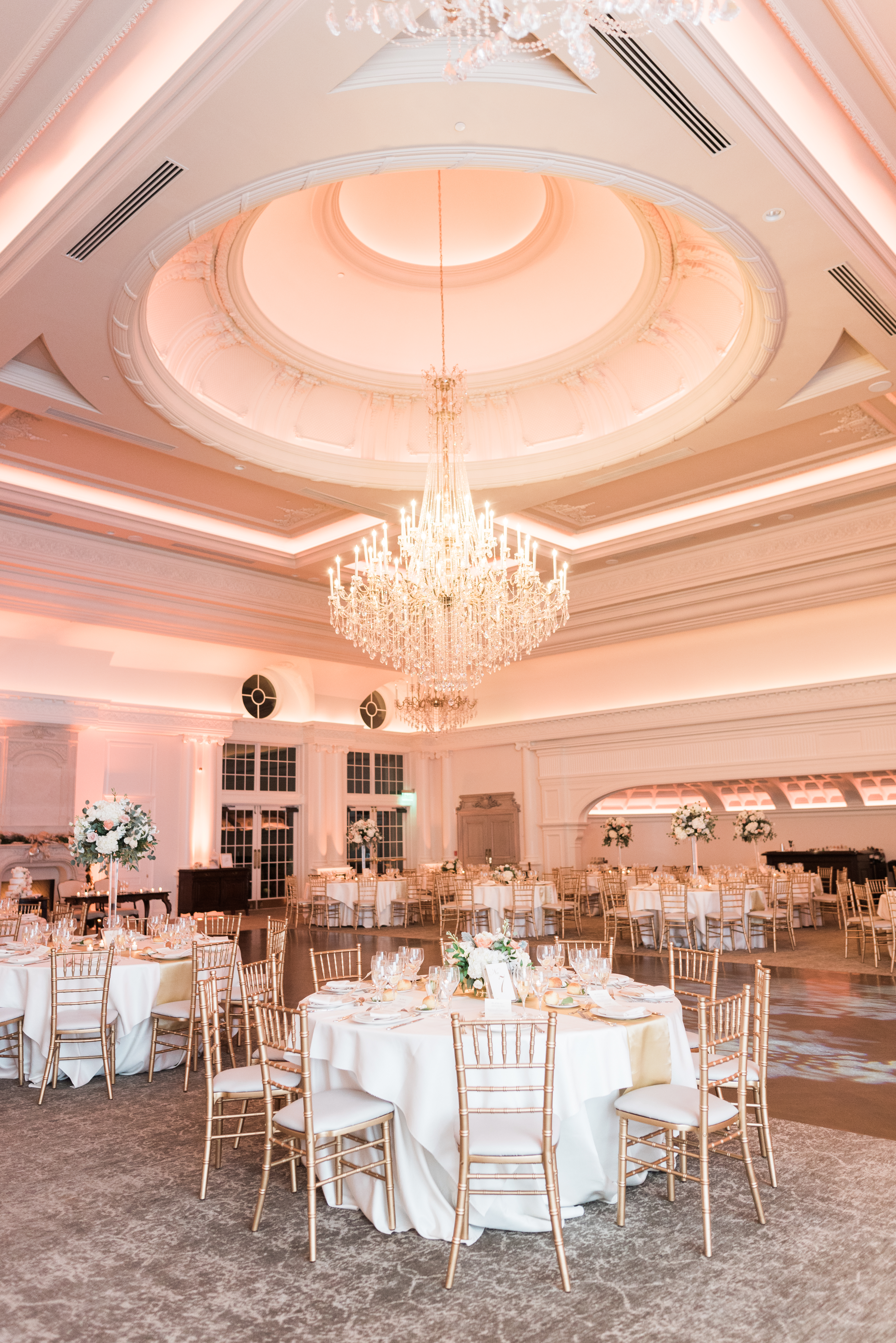 Can you bring in outside rentals and do what you want at these places? Absolutely. But, that will require you finding the appropriate vendor (or, probably vendors) and handling that cost and of course the logistics of delivery, set-up, and breakdown….just another reason to hire an established amazing wedding planner (hi again), but that's not the point of this blog.
Park Chateau is not your typical banquet hall; they are a luxury wedding venue. Besides having the basic tables, chairs, and linens, they have in-house rentals so you can customize the look of your wedding. You want rectangle tables? No problem. What else can they do for you? Because they will.
Customization by Park Chateau, also includes what has become a main priority for many couples:
5. Food
Over the past few years, I've noticed that the desire for creative and amazing wedding food has become a major priority. The prior popular thought on wedding food was "more, more, and even more is all that matters". It was about quantity and not quality because, let's be honest, no one expected wedding food to be amazing. Things have really changed though.
Moms and dads are still all about providing guests with enough food to feed 19 countries, but, couples planning their wedding over the past few years and now are concerned about waste. You have no idea how many conversations I have had with my brides about how they don't want to waste food (or flowers or anything), but how their mom's only concern is that there is enough food for everyone.
It's not just about the amount of food though, it's about the entire menu. To be a luxury venue, not only does the food have to be amazing, but it needs to be customized. The idea of presenting a list of entree options to a couple and having them pick the 3 they want to offer guests, just doesn't work with today's engaged couple. Aside from securing a space that allows you to bring in a caterer of your choice, it's difficult to find a wedding venue that doesn't essentially decide your menu from cocktail hour through the reception.
Park Chateau offers an incredible selection of food options for brides and grooms. In addition to that, they will work with you on additions and changes to the menu. Let's say you have a particular favorite dish you'd like served during cocktail hour; even though it's not on the "menu" at Park Chateau, they want to know what it is so they can make it happen for your wedding day.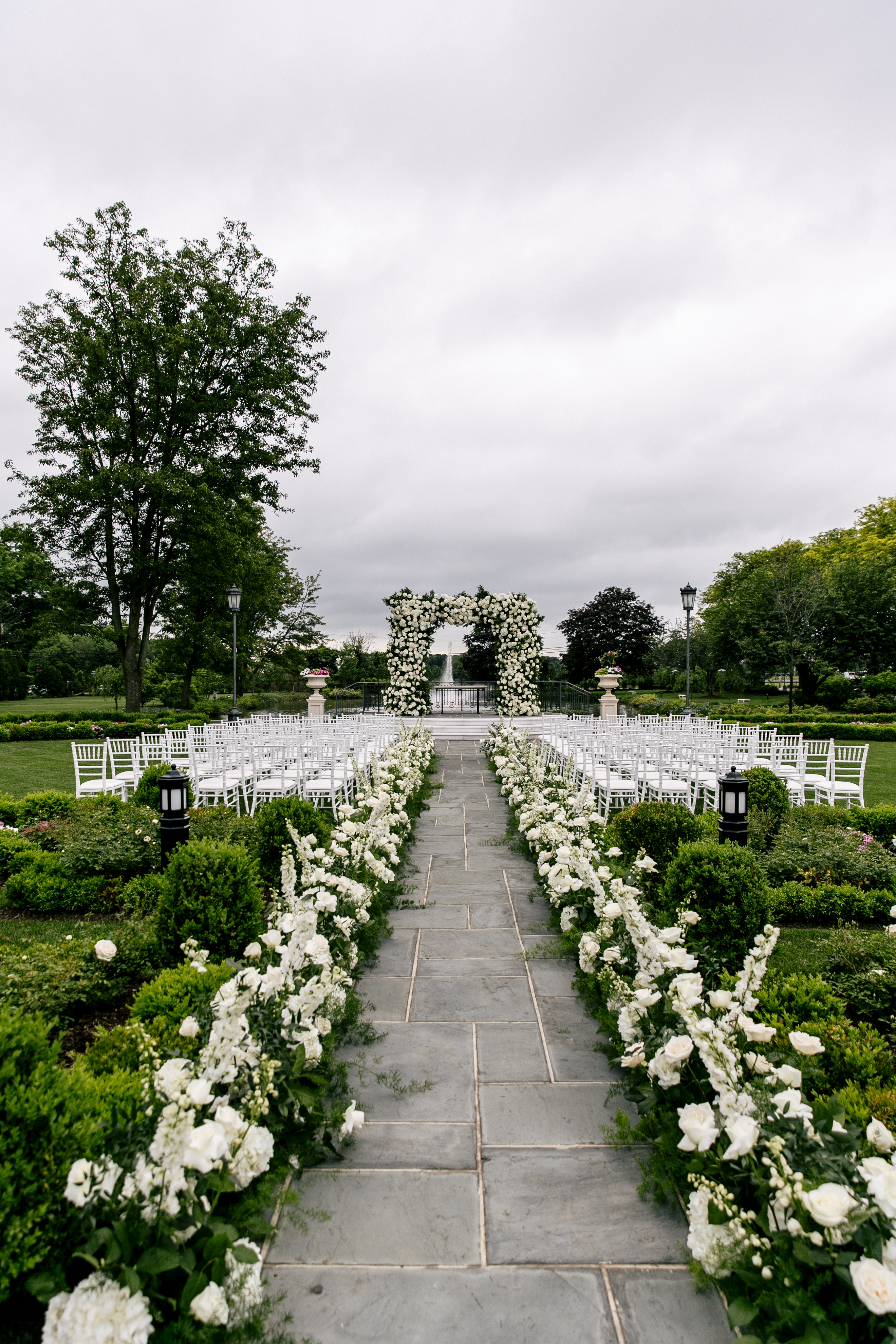 I spoke with Devin Hope, a Sales Manager, at Park Chateau about some of the menu requests they've had from brides and grooms:
"We love having 'fun' cocktail stations that represent a couples' personality, culture or likes! This past Fall, we had a bride who loved Fall and wanted a Fall themed dessert station, so we created a station with mini pies, candied apples, apple cider donuts and pumpkin cheese cake shooters!"
And, in case mom and dad are wondering, yes, there still is plenty of food to feed your guests/19 countries.
6. A Luxury Wedding Experience for Mom and Dad
I plan weddings with a lot of moms; and what I mean by that is, I am frequently contacted by the mother of the bride first. From there, I meet with the mom and her daughter, the bride. Sometimes the mom hires me as the wedding planner before I even speak with the bride. In essence, my company is the preferred wedding planning company of moms (if I do humbly say so myself).
The reason I'm telling you this is not to brag about how much moms love me (well, not just that) but to present myself as an authority on what moms of brides (sometimes grooms) want in a wedding. I already talked about how the food needs differ from parents to the engaged couple, but there's more than that.

Something that seems to be way more important to parents than to an engaged couple is the level of service provided. While brides today are super focused on monogrammed cocktail napkins, the best hashtags, and robes for their bridesmaids, their parents couldn't care less. In fact, I have had countless private conversations with both moms and dads of my couples regarding just how little they prioritized custom cocktail napkins and would rather spend money on better service.
Luxury wedding venues are going to have the best service any mother or father of the bride or groom could ask for. Any parent with a child getting married will tell you that they define "best" service as something that is above and beyond the expected. They shouldn't even have to ask for something to be done because it should already be done.
Park Chateau delivers in this category as well. Really well.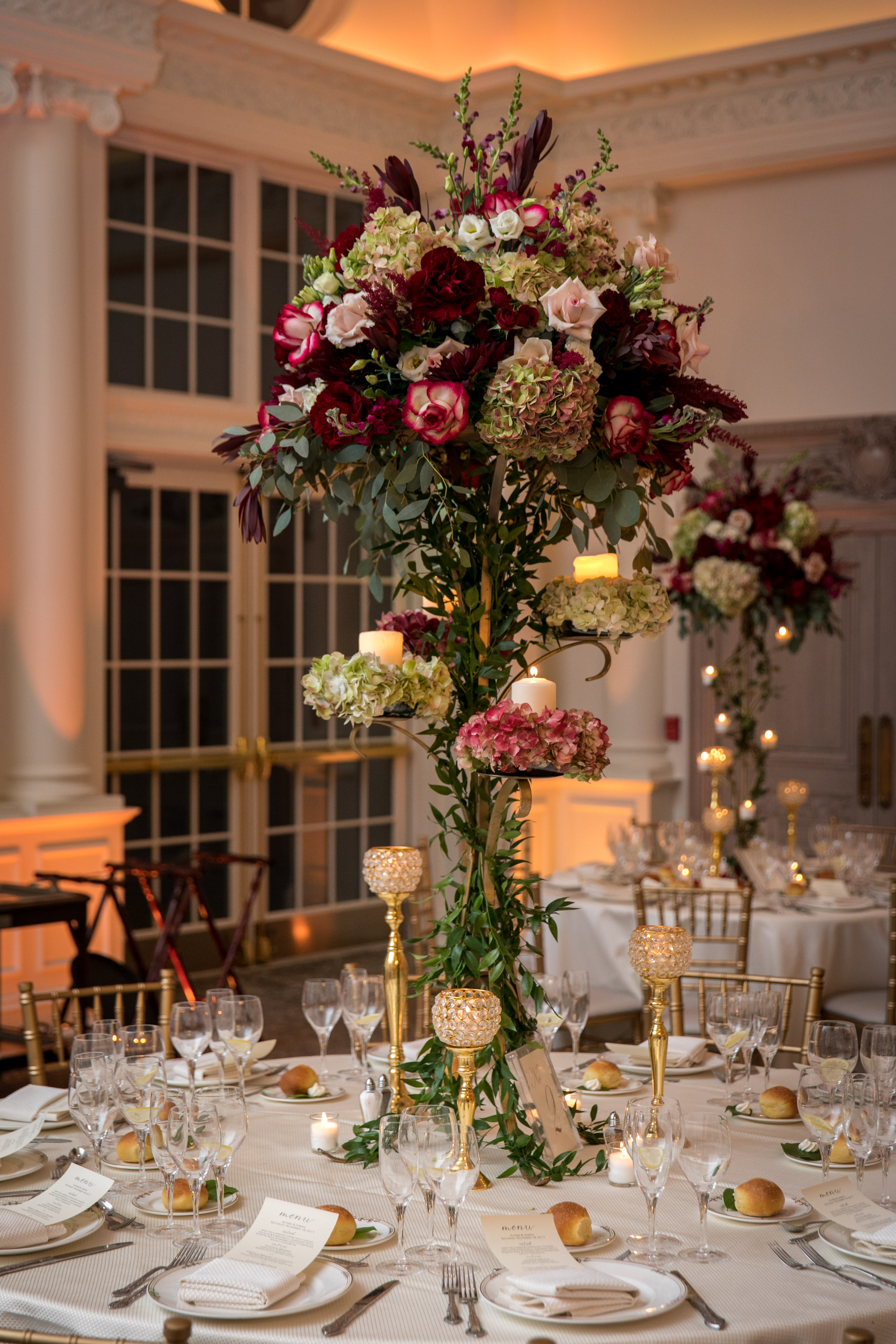 Most wedding venues will provide a bridal attendant. This person will be with the bride upon arrival to the venue and, theoretically, will tend to her needs. She will carry her bouquet and walk with her during photo sessions, she will get her something to eat and drink, she will bustle the gown, etc.
As a wedding planner that provides a full team on-site the day of the wedding, I have seen many bridal attendants disappear faster than Houdini. I've also always thought that if my team wasn't there, then there should be more than one bridal attendant and those people should tend to more than just the bride. After all, who is making sure the groom is where he needs to be? Well, at Park Chateau, you are provided with three bridal attendants. Yes, three.
Problem solved.
7. Cheers
It's not always easy to appeal to both the couple and their parents since their wedding priorities can be so incredibly different. Finding a balance to make everyone happy can be a challenge, and it's one that I've faced while wedding planning on many occasions. Then there are those wedding priorities that rank high on the lists of brides, grooms, and parents. One of those priorities?
Liquor.
We all know how essential alcohol is to a wedding. Not all bars are created equal, and it's typically pretty important to set the bar high when it comes to weddings.
See what I did there? Hilarious.
Related: How to Create the Perfect Signature Drink
Have you ever been to a wedding, asked for a specific brand, only to be told that it isn't available? I don't know about you, but I only drink one particular vodka, and if they don't have it, I'll switch my drink completely. Well, along with customizing the rentals and your menu, Park Chateau will work with you on all of your bar preferences. This will allow you to create the bar of your dreams, and make guests of all ages above 21 very happy on the wedding day.
Along with providing your choices, Park Chateau offers a service that I (strongly) insist my couples have: table service. Table service is essentially when servers come to the tables and pour wine for the guests. This keeps the bar line from getting long and making your guests constantly get up when their glasses are empty. Park Chateau also has an extensive wine upgrade selection to choose from, so you're not just stuck with "a red" and "a white".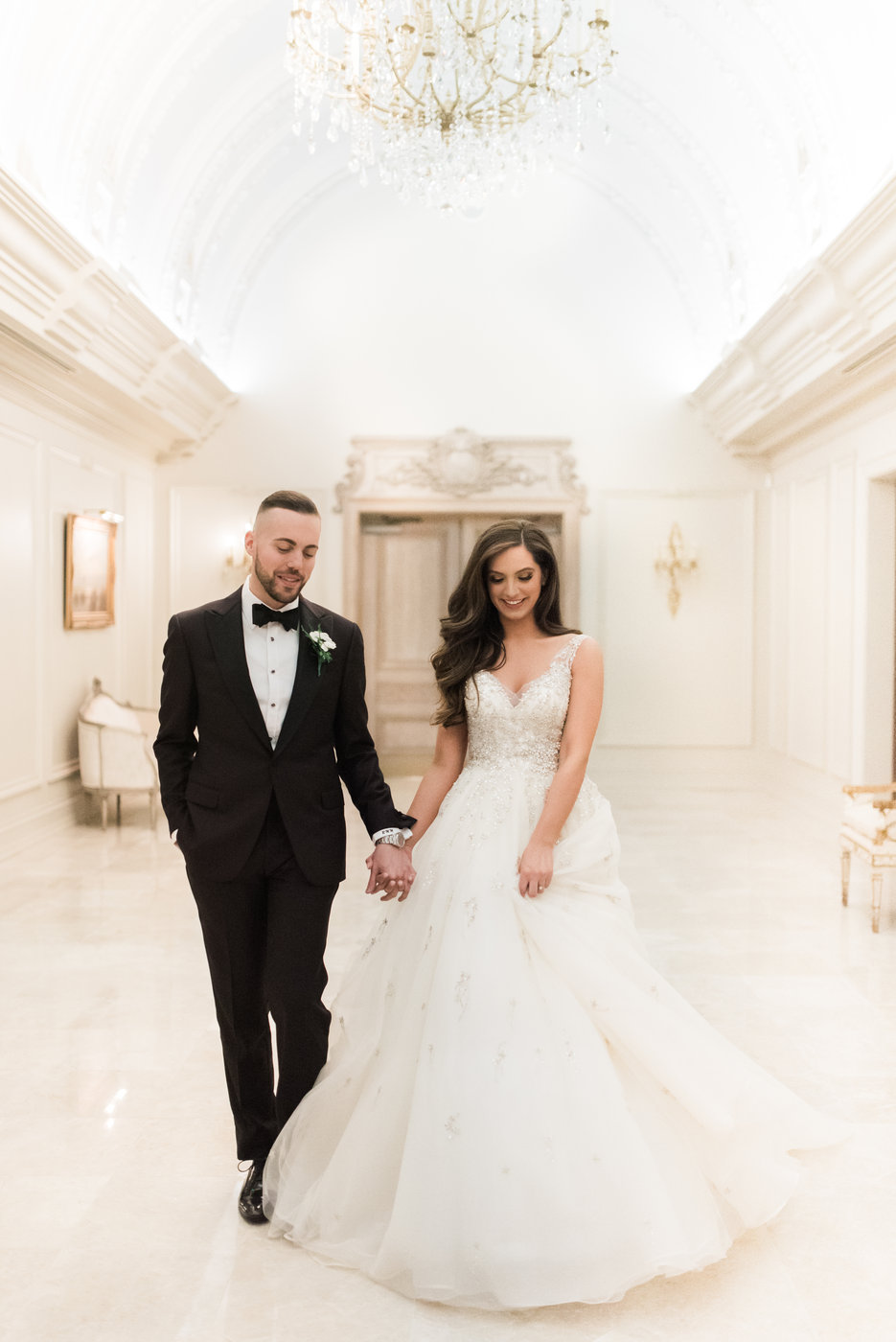 8. Little Details
I mentioned earlier in the blog how every couple wants to be different, but they're all using Pinterest and pinning the same things over and over. Pinterest is great for inspiration, but no one wants to have the same wedding as someone else. A major problem couples run into is booking with a venue that offers no options and/or won't let you do anything.
Because how are you supposed to be creative then??
If you're like many of the couples I work with, you're attending roughly 297 weddings within the same year as your own…which means you're hearing what everyone else is doing and where they are doing it. This friend is rustic, this other friend is modern, blah blah blah. Sound familiar?
What happens next? You want to do something not only completely different than anything on Pinterest, but the polar opposite of what your friends are doing. This is when you start looking at little details to make your wedding different (better) than everyone else's.
Since Park Chateau is a luxury wedding venue, they offer plenty of flexibility. For instance, many wedding venues will have standard floor plans, where the only thing that changes is the amount of tables. At Park Chateau, if you want your music and entertainment to be on the opposite side of where it normally would be, you're allowed to do that.
If you're not a wedding planner, you might not understand why that is a huge deal. Trust me, it is. One of the reasons blank space locations are so in demand for weddings is their open floor plan. However, even those spaces have restrictions based on logistics your wedding planner has to worry about like power supplies/outlets. Established wedding venues will present you with a floor plan and they will tell you where the music will go…and that will be the end of the conversation. At Park Chateau, they'll tell you where it usually goes and that is the start of the conversation.
Essential to a great wedding is amazing music and a packed dance floor. One of the design trends in weddings over the years has been customizing the dance floor. I cannot tell you how many venues have boring or basic dance floors and then they tell my couples they are stuck with it. What I can tell you is that Park Chateau has a great dance floor, but if you want to do your own thing, they're cool with that too. In fact, they have their dance floor vendor, Go To Shout, handle all of the details with you!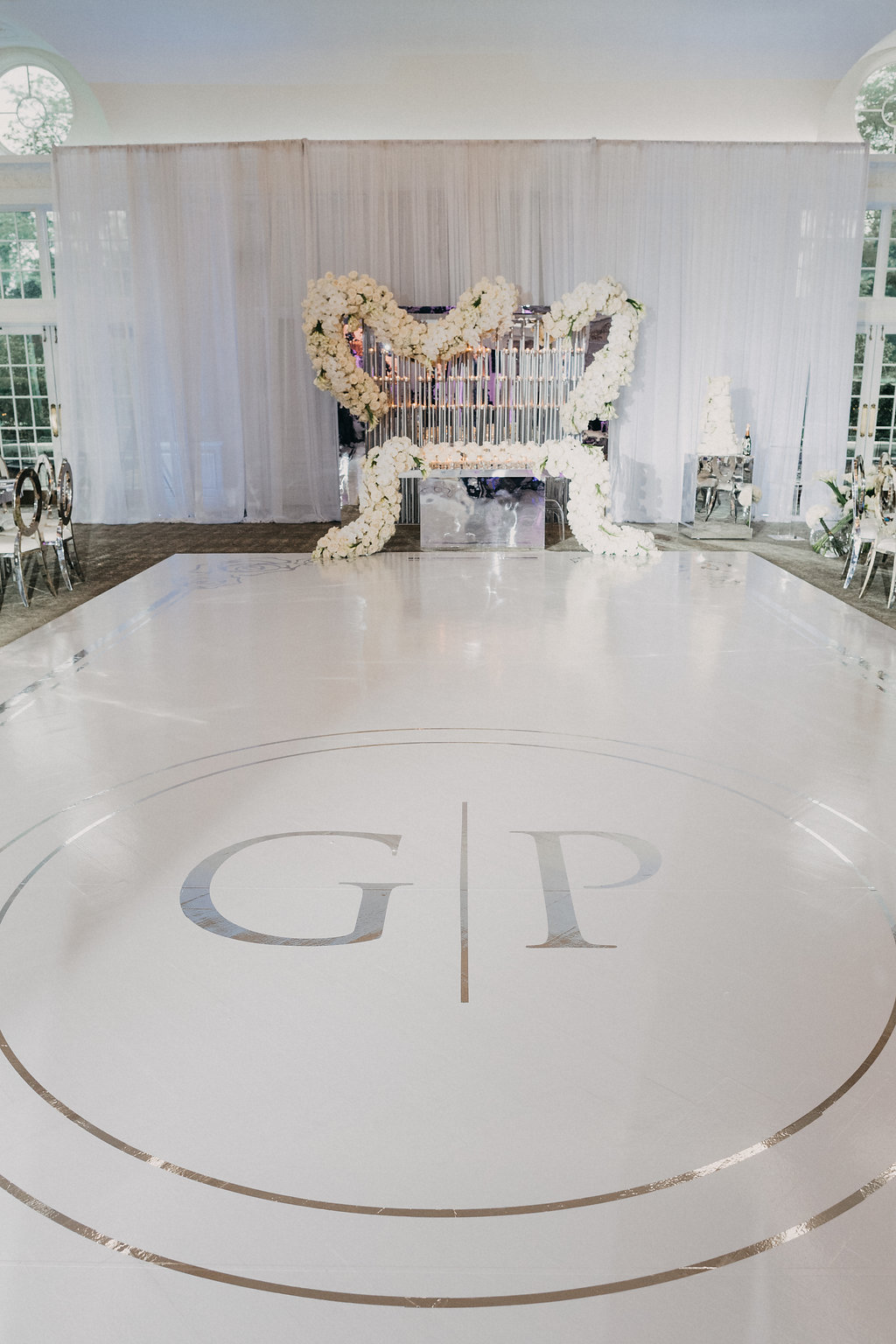 9. Don't Stop the Party!!!
After parties have gained popularity over the years, and the trend isn't going anywhere anytime soon. When after parties first became a thing, many took place at a different location than the actual wedding reception. This meant that guests needed to drive or take a shuttle somewhere else, after spending the entire day either in two spots (ceremony and then reception) or just one place.
While the idea of an after party always sounds good, the minute guests have to actually travel somewhere, you're in trouble. With the exception of a place within the hotel you set your block up at, it's not easy to get people to attend an after party. The ideal situation is to have the after party in the same location as the wedding reception. This allows guests to stay if they want, and leave if they don't.
Spoiler alert: Most will stay.
Most couples understand that an after party held anywhere other than the wedding venue will be poorly attended. So, if everyone knows this, why do couples make their guests leave?
Related: Wedding Invitation Rules Vlog
Because the venue kicks them out after 6 hours. That's right; a typical wedding venue will give you the space for 6 hours to allow 1 hour for the ceremony, 1 hour for cocktail hour and 4 hours for the reception. Past that and you're looking at overtime fees and you'll usually only be able to grab an extra hour anyway. It's also not really considered an after party if it's in the same exact room as the reception…it's just considered a longer reception.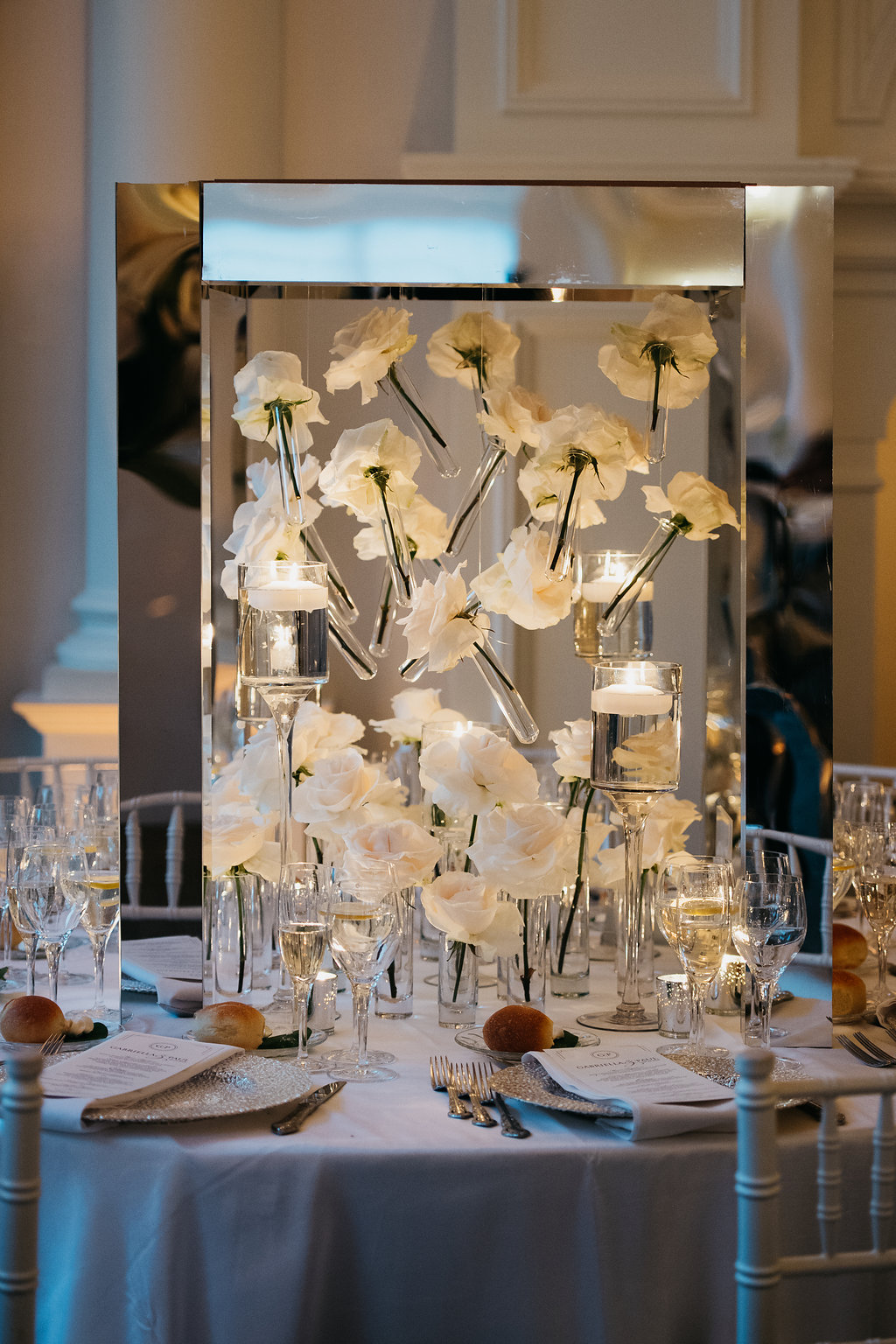 An after party should be held at the same location as the wedding venue, but not in the same room that your guests have been in for the past 4 hours. This is also the time to switch up the music and offer fun things like cigar rollers and late night food items. It's not always easy to find a wedding venue that has this separate space on-site, which is another reason Park Chateau is a top luxury wedding venue. The after party space at Park Chateau is perfect for dancing, eating and yes, cigar smoking.
"Cigar Bars are a huge hit at weddings and our Veranda allows guests to enjoy cigars in front of a fire place while being indoors during the chilly months or outside on our patio enjoying the gardens on the summer evenings!" -Devin Hope, Park Chateau Sales Manager
10. Teamwork Makes the Dream (Wedding) Work
One of the hardest things about being a wedding planner is working with venues and vendors. I don't say that because I'm not a team player or because venues and vendors are difficult either. The reason it's so hard has to do with the saturation of the wedding industry and everyone thinking they can be a wedding planner. Since there's no real certification or degree you need, a lot of people just decide they're going to be a wedding planner.
Then, (here comes the plot twist) they are absolutely horrible at it, and the venue and vendors hate them. This happens so often that something I call "planner pushback" develops with venues and vendors who do not want to work with wedding planners. And not just any wedding planner, but every wedding planner. It doesn't matter if the planner is established and a professional, between the fake planners and the ones that like to tell vendors how to do their job, wedding planners aren't always given a fair shot.
Related: Stop Calling Yourself A Wedding Planner
For these reasons, I start new relationships with venues and vendors by letting them know I am not that type of wedding planner. Most times, it works out, but I still get planner pushback every once in awhile. Honestly, it's a shame because planning and producing a wedding is a team effort, and it's something I couldn't do without the relationships in the wedding industry that I have.
On top of planner pushback, there are wedding venues that push back against all vendors. They make it clear that it's their house, their rules, and if you don't play by them, there will be issues. They're difficult to communicate with, they aren't flexible with timing, and they make it hard for the vendors to deliver on their promises to the bride and groom.
Park Chateau, like its sister properties, is all about working together. It's a refreshing change in this super saturated yet very small industry we work in. The staff is communicative and transparent and there are no hoops to jump through. They'll work with vendors on logistics so that everyone is happy, and they totally get that the wedding day is about the couple and their happiness.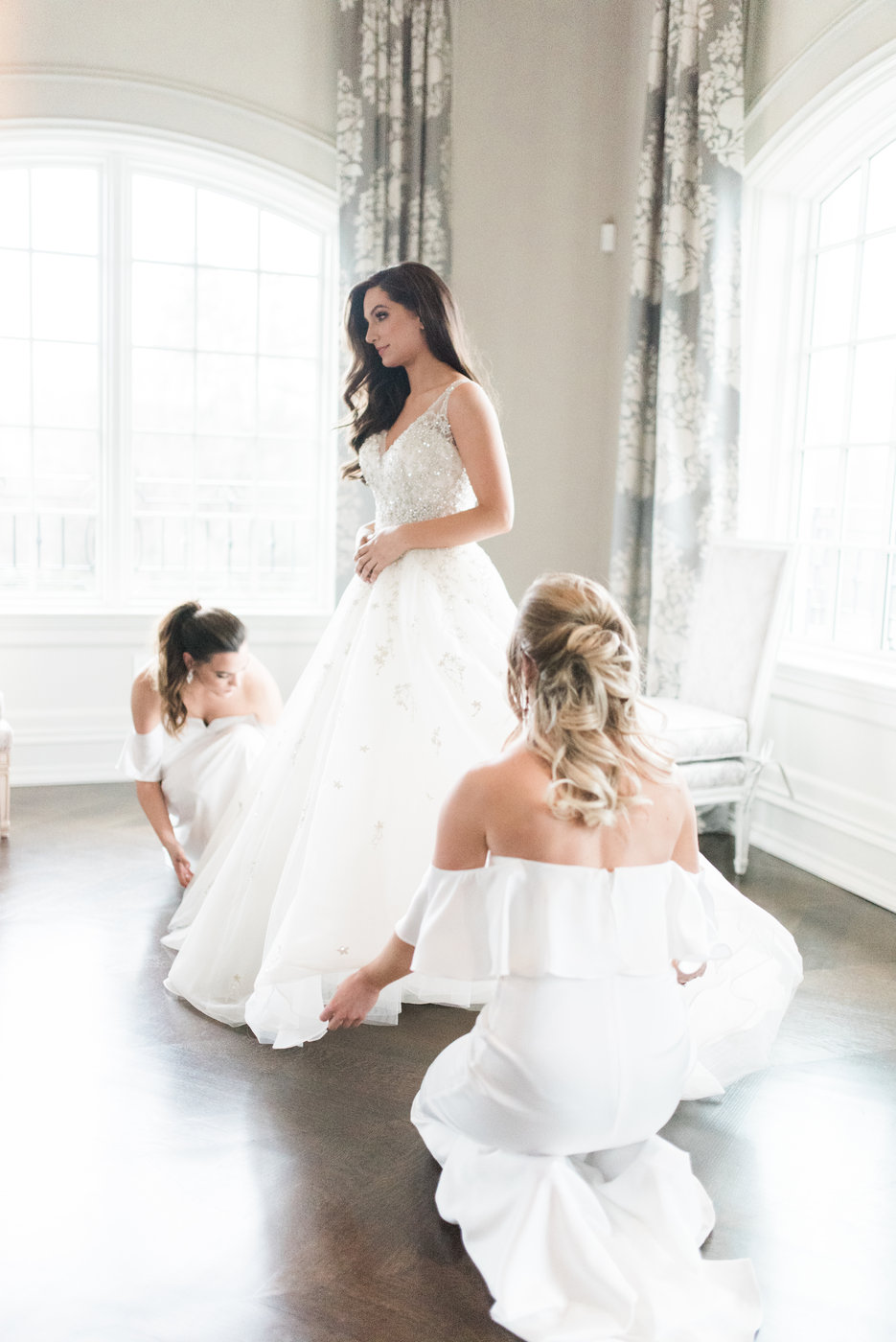 Now, if you're a bride or a groom, you probably think this is the least important item on the list. In reality, it's the most important, which is why I saved it for last. No matter how amazing your wedding venue is, it's not a luxury venue if they make it impossible for everyone to work together. Why? Because the stress a venue puts on the vendors that work there, will ultimately affect the couple hosting their wedding at that venue. Whether that means the couple has to spend more money with a vendor due to venue restrictions or can't have something they want because the venue won't allow it, when a venue is hard to work with, it's the couple that suffers.
If the couple suffers because of the venue, then that venue is not a luxury wedding venue. It's just an annoying one.
Park Chateau puts their couples first, and they understand that part of that is solid teamwork with wedding planners and every vendor involved in the wedding day.
The Luxury Wedding
The beauty of Park Chateau can be seen on their website and in any of their pictures. If you follow them on Instagram, you've seen both gorgeous photos and videos from the amazing real weddings hosted there every day of the week. What you can't see is the experience that makes this location truly luxurious.
I believe that a luxury wedding venue is more than the surface. It's about the experience a couple has from day one to the wedding day. With so few real luxury wedding venues out there, it's so nice to have Park Chateau as an option for our brides and grooms. If you'd like more information about Park Chateau, you can contact them on their website right here or call 732.238.4200 to speak with General Manager, Tom Casella or Sales Manager, Devin Hope.
We'd love to help you plan your wedding day, so don't forget to contact us to find out more about wedding planning services we offer!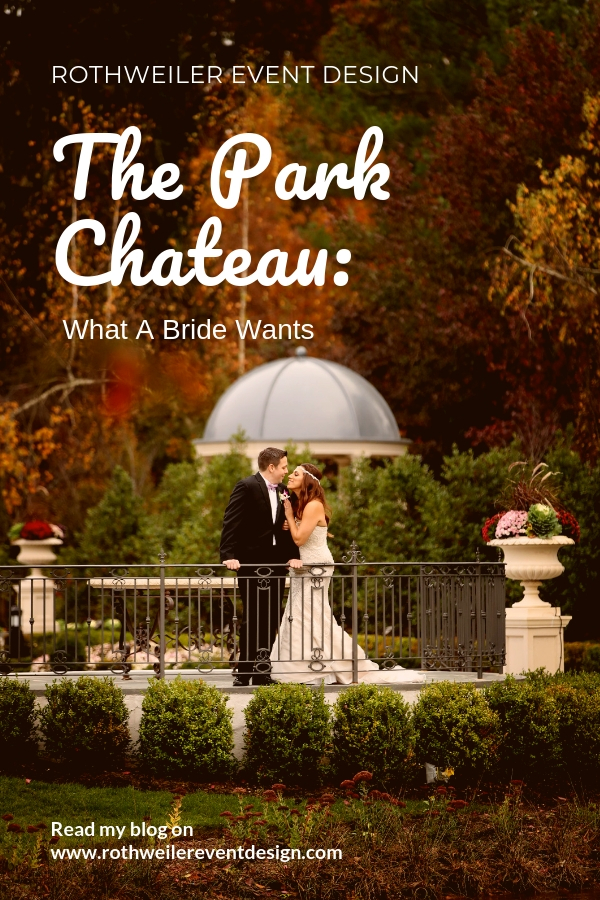 Photography Credits: