10 real ways to save money on your wedding may seem like an idea that's too good to be true. Except, this blog is written by a professional wedding planner and it's all truth. That isn't to say there aren't some great wedding budget tips out there already, but the days of saving money by having a buffet instead of a sit-down dinner are ov-ah.
As a wedding planner, one of my jobs is to work within the parameters of my clients' budget. Everyone has a budget, too…$30,000 is a budget just as much as $100,000 is a budget. Having more money to spend on your wedding, doesn't release anyone from the stress of not breaking the bank…regardless of how much they have in it.
In this blog, I am going to show you how to save money while wedding planning. We'll go over the major stuff like your venue, food and beverage, flowers, stationery and more. Plus, I'll throw in some secrets every couple can use when putting together their wedding budget. If you're ready to save money on your wedding (for real), then keep reading to learn from a professional wedding planner how to do just that!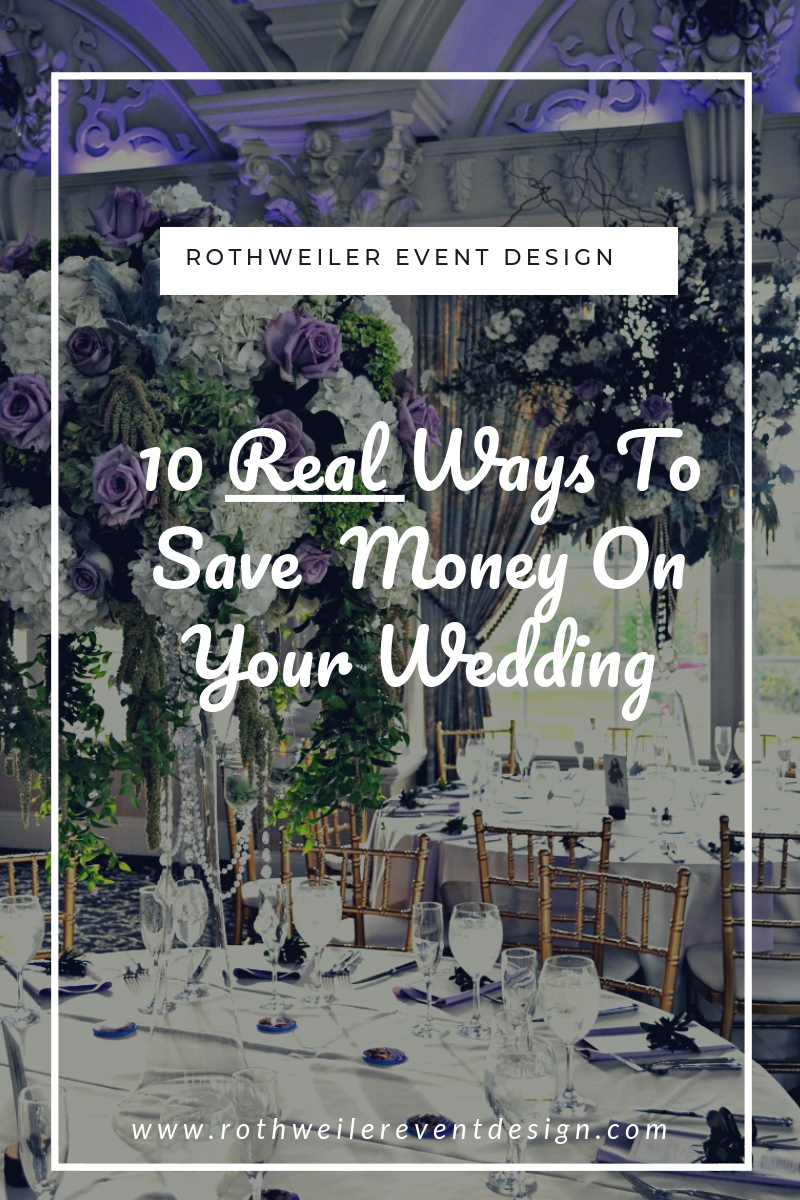 *Please note that most of the links of this page are affiliate links. This means if you click on a link and purchase, you will receive the same price, but I will receive a referral fee. This helps keep my blog free and allows me to share wedding planning tips with you. Thanks for your support!*
Wedding Budget Breakdown
When I work with my couples, one of the first things we do is plan out their wedding budget. If you've read any of my other blogs, you've come across my comments about just how important figuring out the budget actually is. The fastest way to end up in wedding debt, is to go into wedding planning without a budget established.
While there are plenty of websites that give you an idea of a wedding budget breakdown percentage…meaning, just how much of your budget you should spend in which categories…those templates are simply too cookie cutter. For instance, many breakdowns will include the percentage a couple should allocate for a wedding cake. Meanwhile, plenty of venues with in-house catering already include the cake in their per person cost. Thus, that line-item percentage can be included in the catering cost, or be removed completely if you don't want to have a wedding cake.
Other examples? How much you should spend on your wedding transportation can be eliminated if you're not using any. In fact, you can get rid of any costs that don't pertain to your wedding. Then what? Where can you really use that extra or newly found money? Should you look at those dollars as money saved? Short answer: It's complicated.
My biggest wedding budget tip is to take your entire budget and cut it in half. Take that number and allocate it to your venue, food, and beverage. This number needs to cover everything taking place at the venue. Sometimes, a couple will need to include a ceremony fee, a site fee, or sometimes, it's just food and beverage. The point is, whatever half of your budget is, that should go toward the venue costs.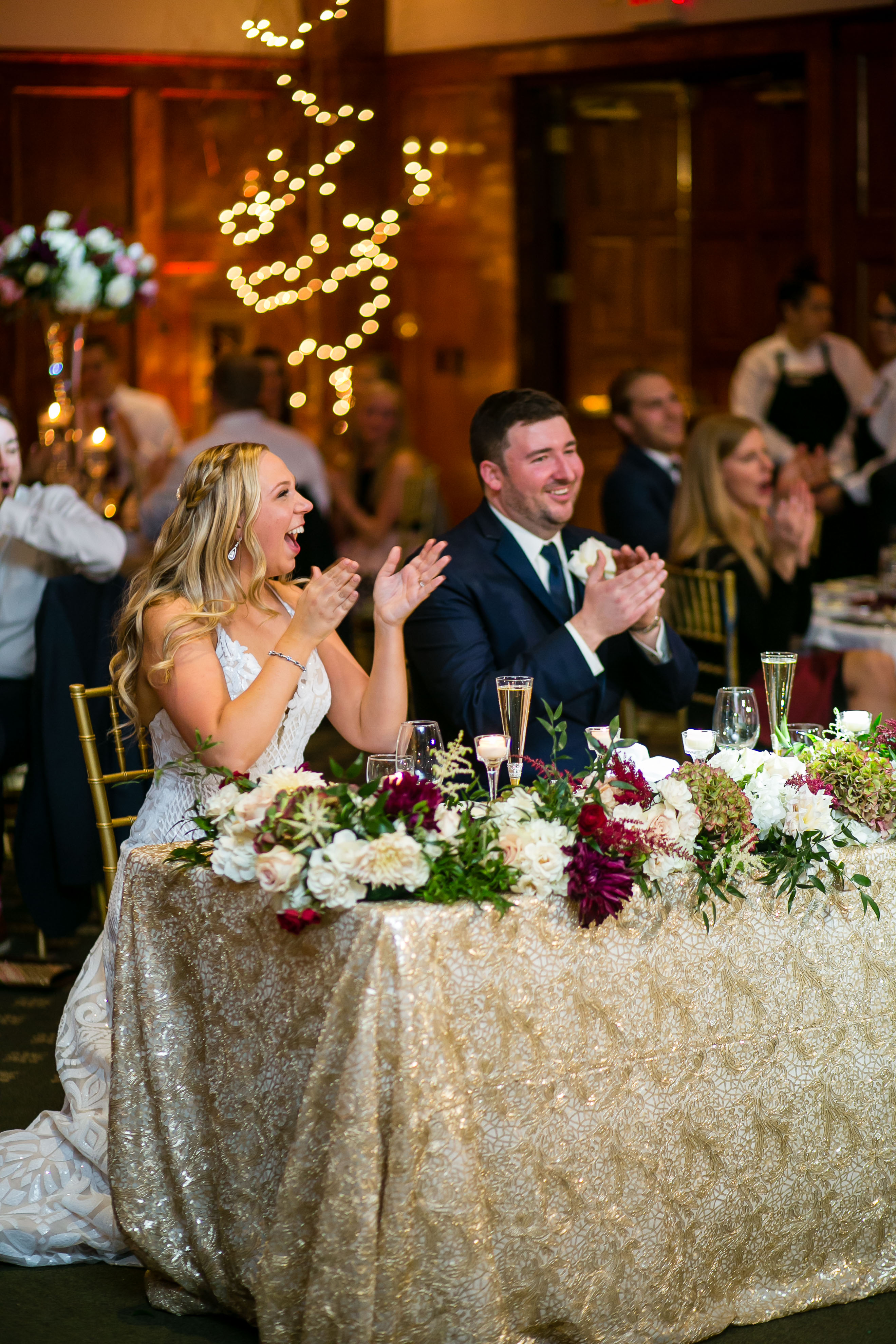 The rest of your budget can be broken down by percentages in the rest of the categories that apply to you and your wedding. How do you figure out those numbers? The answer is in the question: you figure them out. Your priorities for your wedding day cannot be expressed by some cookie cutter template. If flowers are the most important thing to you, but you couldn't care less about a wedding cake, then be generous with your percentage allocated for flowers and stricter with what you set aside for a cake…if you set aside anything at all.
For more budget planner assistance, or if you would like a customized wedding budget put together for you, contact me for information. You can read more about that service and others you might need on this page of my website.
How to Save Money On…
Now, we're going to dive head first into the reason for this blog: 10 real ways to save money on your wedding. If you're looking for help in one specific area, feel free to scroll down until you find the category you need. I'm going to break this down into the major parts of a wedding, including things that pretty much every couple wants. Each category is all about how to save money on that item and there are 10 total…because these are "10 real ways"….so, makes sense right? Ready? Here we go….how to save money on…
1…wedding planning
Seems kinda broad, doesn't it? I'm asked (all the time) for the best way to save money on a wedding. My answer is the same, regardless of the location, budget, style, or anything else: slash your guest list.
Yes, it really is that simple.
Related: An Informative Breakdown of the Deceiving 2019 Wedding Report
I know what you're going to say…But, Danielle….I have to invite all of these people for all of these reasons I'll happily list for you. OK, just stop. First of all, if no one else is helping you with the wedding costs, you only have to invite the people you actually want there. Figure out whom you want to attend. Repeat after me: No wedding invitations will be given out of guilt or obligation. Seriously. Write that down and put it into your phone as a daily alert/reminder.
Your guest list should be filled with people you want to spend time with because you already spend time with them. You also should always invite guests with a plus 1. In fact, limiting the "plus 1's" is a horrible way to try and save money. No one wants to attend a wedding alone, and it's not your job to decide whose relationship is serious enough to warrant an invitation. You might not know the guests of some people you invite, but, it's really not the huge issue you're trying to make it out to be.
Instead of cutting the guests of your guests, just cut your entire guest list. Fewer guests mean fewer of the following: meals, drinks, tables, chairs, linens, flowers/centerpieces, invitations, wedding day stationery, transportation….get the picture? It's fewer of everything! The cost will go down in almost every category when you establish your wedding budget breakdown.
One word of caution though: don't go all Edward Scissorhands on your guest list if your count is already under 150 people. Many venues and/or caterers have a minimum guest count requirement. This means that you will have to pay for whatever that number is, whether or not you have that many guests actually in attendance. Occasionally, you can use that extra money towards upgrades, but you should never assume that will be an option. Avoid wasting money on guests that you're not inviting and paying for food you don't need, by only considering venues with either a food and beverage minimum or ones without a minimum guest count.
2. …wedding catering
Wedding food has become more and more of a priority to couples. I actually love this because, let's be honest, most people hate "wedding food". Everyone fills up at the cocktail hour because there's always enough food to feed 3 times the amount of people there, and it tends to be way better than whatever gets served at the reception. In fact, I've heard from guests and couples that they wished they could have the cocktail hour food for dinner. And now, you can…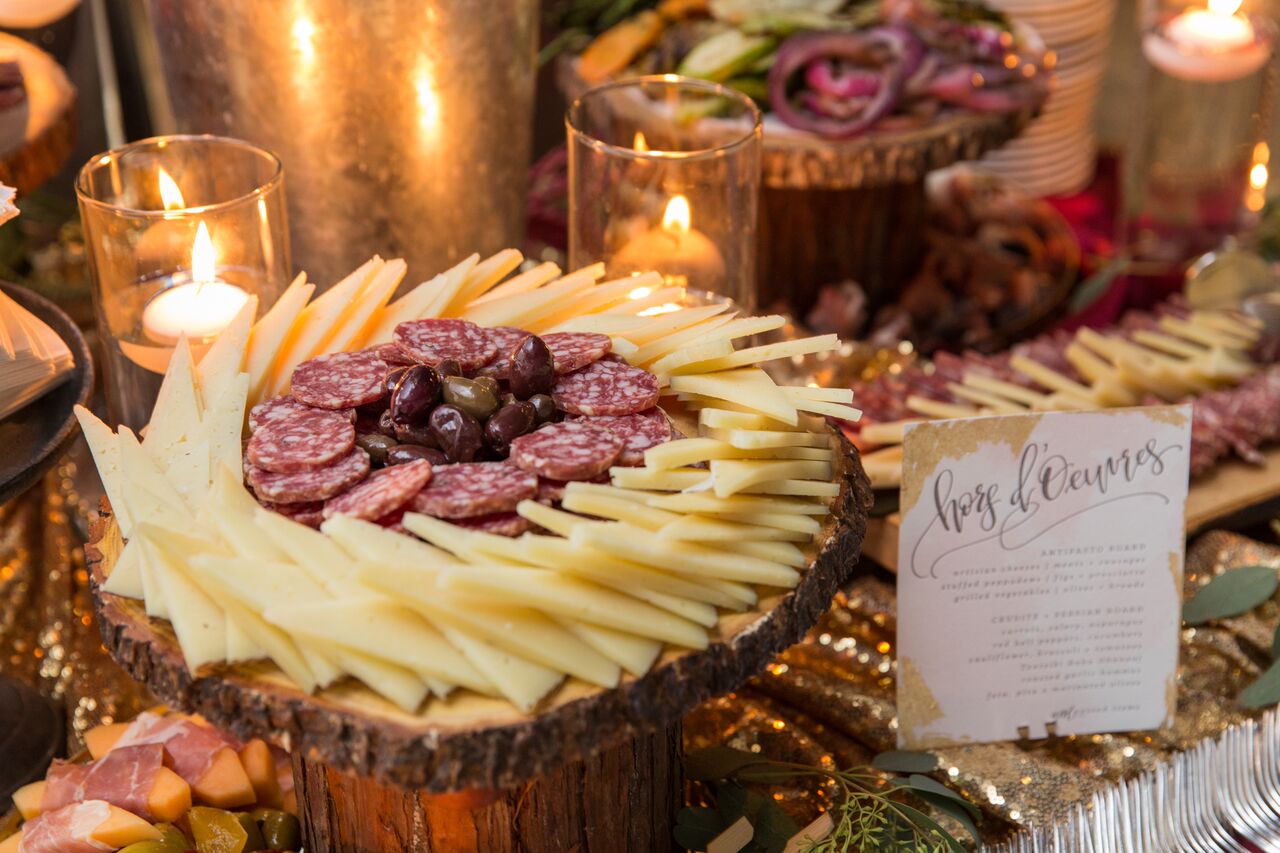 Depending on your wedding plans, you're either going to book a wedding venue that has in-house catering, or be responsible for hiring an outside caterer. While an outside caterer will offer more flexibility in terms of the menu options, they can also create a cocktail hour style reception. If having cocktail hour food for the main course is something you want, then that certainly can be achieved with many caterers.
Here's the thing though…there's this idea myth that having a sit down dinner is more expensive than having a buffet. Well, maybe years ago that was true, but it's just not the case anymore. And, before you go and light up my comments section about how it absolutely is true and then list all of the venues that it's true for, please don't. There are always exceptions to the rules, but I'd rather go with the rules when it comes to wedding planning. Basically, you'll end up spending the same amount for a buffet or even more in some cases.
If having a buffet is not the way to save money with catering, then what is? I mentioned that there are venue options that include in-house catering. The "per person" cost will include not just food, but (typically) beverage, tables, chairs, linens, the kitchen, barware, plates, and all the other basics you're not even considering. You're not paying $200 per person for an entree that would cost $50 at an upscale restaurant. The cost covers everything else being provided.
The best way to save money on catering is to use the in-house caterer at your venue…which means only considering venues with this option available. Otherwise, you're paying a site fee for the venue, and then another per person cost for catering. That per person cost may not include those basics I just mentioned either. If you find yourself needing an outside caterer, be sure to look for ones that handle all of those basic rentals within their per person cost.
A great way to destroy your wedding budget is to attempt to bring in rentals on your own from multiple different companies. Trust me…even I (a professional wedding planner) prefer to work with caterers that can handle the rentals and make them part of the cost for my couples.
3…wedding flowers
While we're on the subject of wedding planning myths, let's talk about the one where you save money by using flowers that are in season. What flowers are in season in January in New Jersey? Snow? Does that mean that flowers are crazy expensive in Winter?
You can probably guess that my answer is "no".
First and foremost, there are certain flowers that are notoriously expensive, regardless of the season. My absolute favorite, the phalaenopsis orchid, comes to mind. These flowers are not exactly what most people consider "affordable". It doesn't matter if it's January or August either, because, like some other flowers, phalaenopsis orchids are not likely to be obtained locally. Since most people consider "in season" to be synonymous with "local", that means they think that any wedding flower not available locally is going to be more expensive than the ones that are.
Now, yes, there are flowers that are always going to be expensive, but, let's stop with this local and in season nonsense. Many wedding florists use distributors for all of the flowers they use in weddings and events. Those distributors might not be in the same state as the florist, and the flowers the distributors pull might not even be in the same country. Even though peonies grow in my backyard (for five hot minutes) in June, that doesn't mean that the June brides I work with, using peonies in their bouquets, are getting local blooms. Why? Because it might actually be more affordable to get them from somewhere else.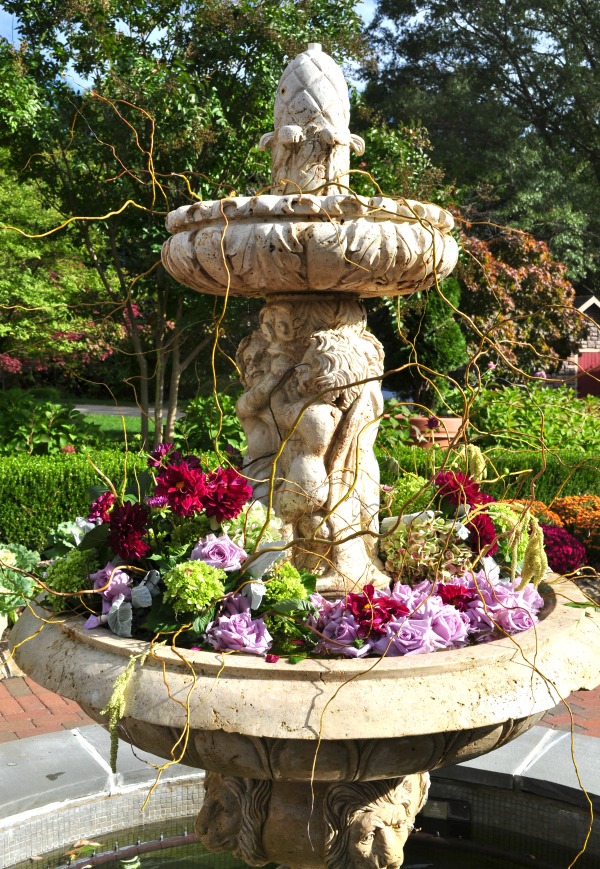 If you won't save money on wedding flowers by adhering to the rule about only using what is in season or available locally, then how can you save money? This brings me back to what I said earlier about certain flowers always being more expensive than others. Before you get married to pricier varieties like garden roses, orchids, and peonies, fall in love with the overall look you want to achieve. That can include the style, the color, and anything else you want, but not the type of flower. Take that look to your florist and trust them to create your vision by using those pictures as a guide in order to stay within your budget.
Wedding planner tip: Cut down that wedding party. Personal flowers like bouquets and boutonnieres drive the wedding flower cost up quicker than you might think.
4…wedding invitations
How to save money on wedding invitations is an interesting subject. It's my experience that couples fall into one of two camps when it comes to wedding invitations; either they love them and it's a priority, or they don't care at all and think everyone will throw them away. Tips about saving money on wedding invites will vary depending on which camp you fall in. Let's take the "wedding invitations are a major priority" camp people first…
Related: Stunning and Affordable Wedding Invitations Every Bride Will Love
Working with a custom stationery designer is a fabulous idea for any couple that wants to infuse their style into every last detail of the wedding and make it one of a kind. At the end of the day, a designer will be able to create something that is uniquely yours and not available on any website as is. The font, the colors, the layout…everything is custom. In addition to the wedding invitations, this stationery designer can also handle the wedding day stuff like programs, table numbers, menus, and more.
A custom stationery designer will always be more expensive than ordering your wedding invitations from an online vendor. If you want to save money by going the online route, jump a few paragraphs. If you want to save money using a custom designer, however, there are plenty of options. Similar to your overall wedding budget, the options you choose are exactly that: your choice. It's best to be upfront with your budget and give the designer your inspiration and ideas and then go from there.
Custom wedding invitation costs go up quickly with the more paper you add. This includes adding pockets to your invitations, extra enclosures, or even layering to make the invitation thicker…of course, that's really just thicker paper and thicker paper is more expensive, but you get the idea. If you cut down on the paper included, you'll cut down on the cost of the overall invitation suite.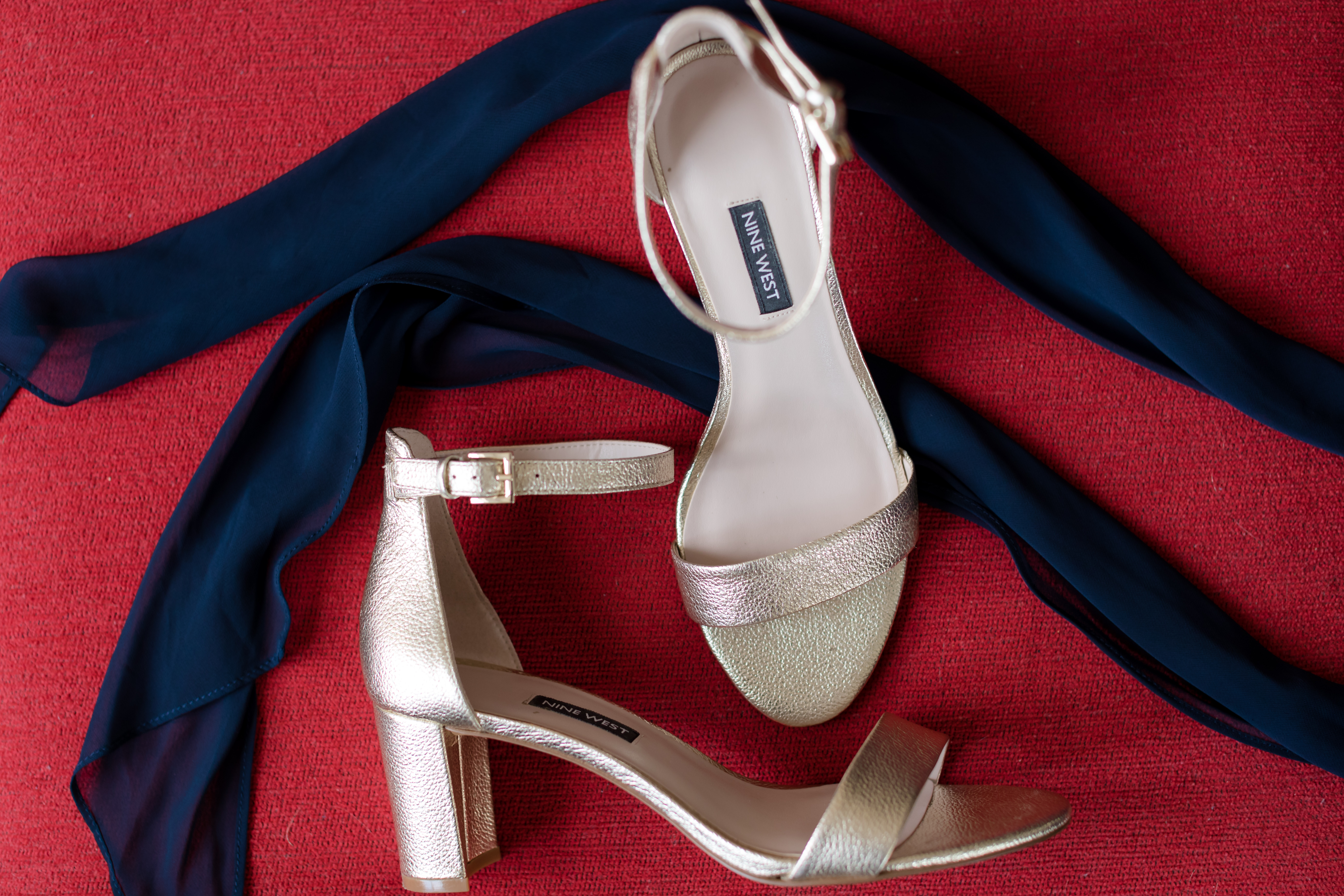 Avoid extras like RSVP management, mailing, and vintage stamps to keep the cost even lower. There are also various styles of font and press that are more affordable options, so be sure to explore them thoroughly with your stationery designer.
When using an online vendor for your wedding invitations, like Minted or Greenvelope, your costs will automatically go down. This is the best way to save money on your wedding invitations. Even if you go with a custom designer just for the invitations, consider using an online vendor for your Save the Dates and Day of Wedding Stationery. Online wedding invitations have plenty of customization options, allowing couples to have things like colors, fonts, and more to choose from.
If using an online stationery vendor, you will have to invest the time that you otherwise wouldn't need when working with a professional stationery vendor. Make sure you give yourself that time to actually look through the website and play with different options. There are countless filters available that will allow you to search by price, style, and more. In many cases, you can actually save money by purchasing all of your wedding stationery from the same website as well.
Wedding Planner Bonus: Use this link and code WEDPLROTHWEILER to save 35% off your Save the Dates and 25% off wedding invitations and more with Minted.
5…wedding cake
Earlier in the blog, I mentioned that those cookie cutter budget breakdowns for weddings don't work well for a bunch of reasons. One of those reasons has to do with the line items that don't apply to every couple. 9 times out of 10, you'll see "wedding cake" listed as something to budget for when planning a wedding. But…why?
Let's back up for a second. I am a huge fan of the wedding cake. I believe that, like it or not, tradition will always find a way to sneak into every single wedding. Maybe we're not doing the bouquet and garter toss anymore, but we are still cutting the wedding cake. Just like a wedding dress, the cake tradition is still going strong, but couples are putting their own spin on it. Some couples do a private cake cutting instead of making it a separate moment at their reception, while others celebrate with different types of wedding cake in addition to a full Viennese hour.
That said, there are plenty of venues and/or caterers that include the wedding cake as part of their wedding package. This means that your per person cost will also cover the wedding cake. Wedding cakes, on their own, can get pretty pricey, and if you're not ready to cough up $10-$20 per slice (1 slice per guest so go right ahead and do that math), then it's best to work with a venue that includes a cake as part of their package. This will completely eliminate that line item from your wedding budget, and you can allocate that money to something else wedding related.

But, let's say you aren't working with a venue or a caterer that includes the cake within the fee. If you have to use an outside pastry chef, first reach out to any vendors your venue recommends. Once you connect with a few that you like, be upfront with them about your budget, your guest count and what you're looking for. Be flexible with the design and keep it simple in order to save some money here. Last thing? Use fresh flowers instead of sugar flowers. It will always be more affordable, and honestly, it looks better too.
Sorry not sorry.
6…wedding photographer
Hiring a wedding photographer gives a lot of couples sticker shock. It's one of those categories in a wedding budget that gets a higher percentage than many others. Consider what you're paying for though: engagement session, all those photos on the wedding day, and then all the post work that happens after the wedding, plus any albums or prints in your package.
Photographers often work in teams, and one place you should never cut corners on is eliminating any of these people. Yes, it will be more expensive to have 2 photographers instead of 3 and to have 3 photographers instead of 2. Because math. But, cutting the team down is no better than trying to save money by eliminating the plus 1's. It's pretty difficult to get the reaction of both the bride and the groom during the first look with only one photographer.
Unless they're a ninja or something.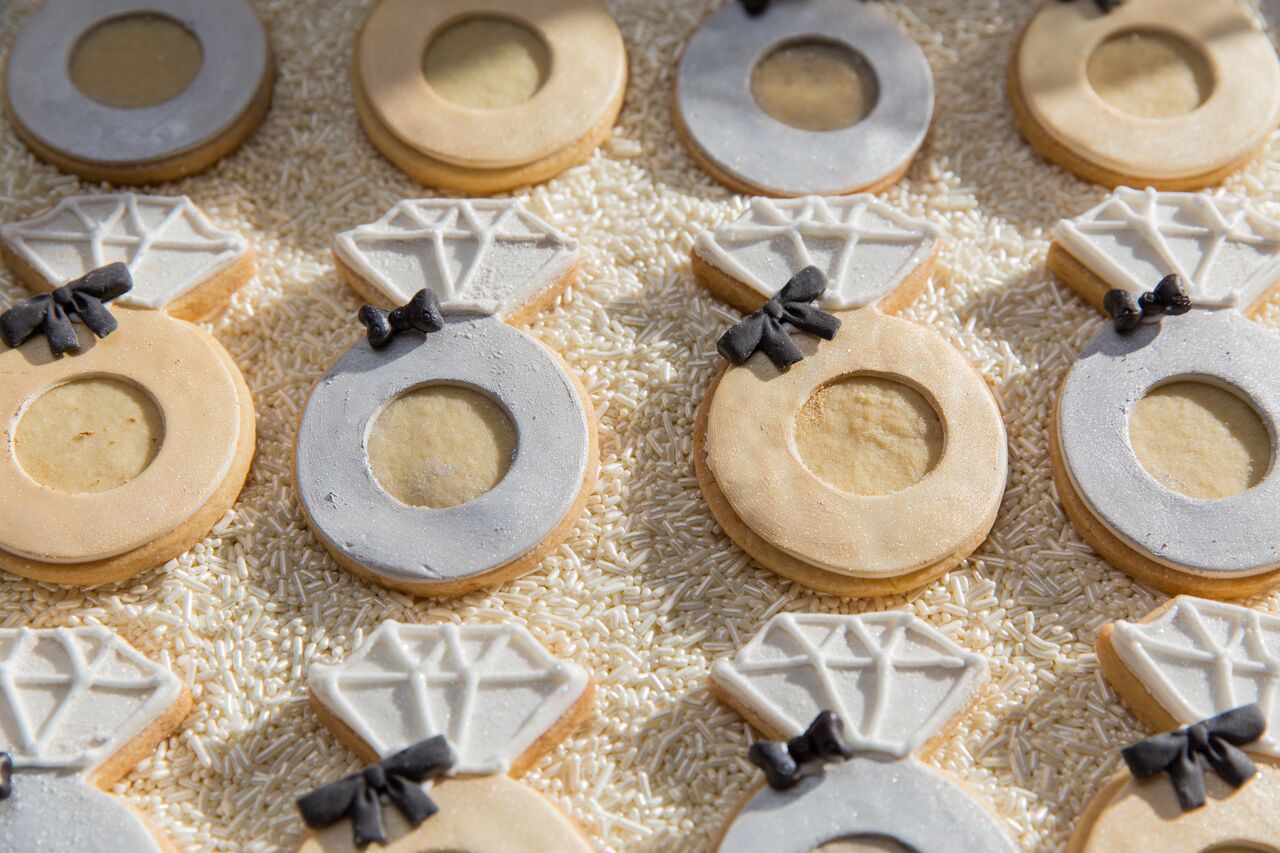 So, how can you save money with your wedding photographer? Aside from the amount of team members, other factors that drive up the cost include the amount of hours they will be needed on the wedding day, any applicable travel fees, and products like those gorgeous prints you'll hang up in the marital home or the albums you'll gift your parents with after the wedding.
A common mistake I see couples make is underestimating how long they will need the photography team on the wedding day. Even as a professional wedding planner, I can't give much more than an estimate (when it comes to wedding day timing) to photographers I book for my clients when we're over a year away from the date. What I can guarantee though, is that 10 hours will always be the minimum amount of time needed. To play it safe, and avoid potential overtime fees, book your photographer for 12 hours or "all day" coverage, however it is listed in their package options. Hourly overtime fees will end up costing you more if you go over the time you booked.
While most couples now request all of the images from photographers, hi-res and sans watermark, that isn't something that is commonly given. If you want to share images on social media, that's one thing, but printing images with anyone other than your photographer, is frowned upon. The reason for this is has to do with the quality of the photos and how it won't matter how great the photographer was, because no one will see that if you print out their images via Walmart. Basically, you shouldn't assume you're going to get all of the photos, and that's something you need to discuss upfront so that there are no surprises (including hidden fees) later on.
Some photographers will offer you images for social media, but there will be an additional cost to remove their watermark. If you want to put your entire wedding album on Facebook, be sure to let your photographer know that before signing a contract. Any costs associated with watermark removal need to be discussed as well.
When going through the packages with the wedding photographers you're meeting with, you can save money by choosing someone that either has a. more options or b. has a basic option that you can add items to. The more packages available, the more variety in both product and price. If there is a basic option, meaning just photos and no "product", you can save money by designing the package you want and only paying for the prints and albums you know you'll need.
Wedding planner tip (warning: all of my photographers hate that I say this): Save money by not committing to any prints or albums until after your wedding. How do you know how many prints you want and in what sizes before you even see the pictures? Work with a photographer who can meet with you once the photos are finished and help you design albums and select the best prints. Then, you can use some of that money you received from your wedding guests to cover these costs!
7…wedding dress
The wedding gown can be a huge ticket item in the wedding budget. Without establishing your entire budget upfront, couples tend to overspend on the first few things they need to book, which includes the gown. Since the bride typically will purchase her gown early on in the wedding planning process, she can be under the illusion that there is more money available than there actually is. For this reason (plus the billion others) you have to create your wedding budget before you do a single thing.
No matter if the wedding gown is a huge priority and taking up a large percentage of the wedding budget, or you really couldn't care less, the money traps are all the same. If you've every watched TLC's "Say Yes To The Dress", you've seen the consultants ask the bride to be for her budget. I've always been perplexed by this because no one knows what that number includes. Is that for the dress only? What about alterations and the veil? These are costs that are not often factored in and fall into the "hidden fees" category you hear about when planning your wedding.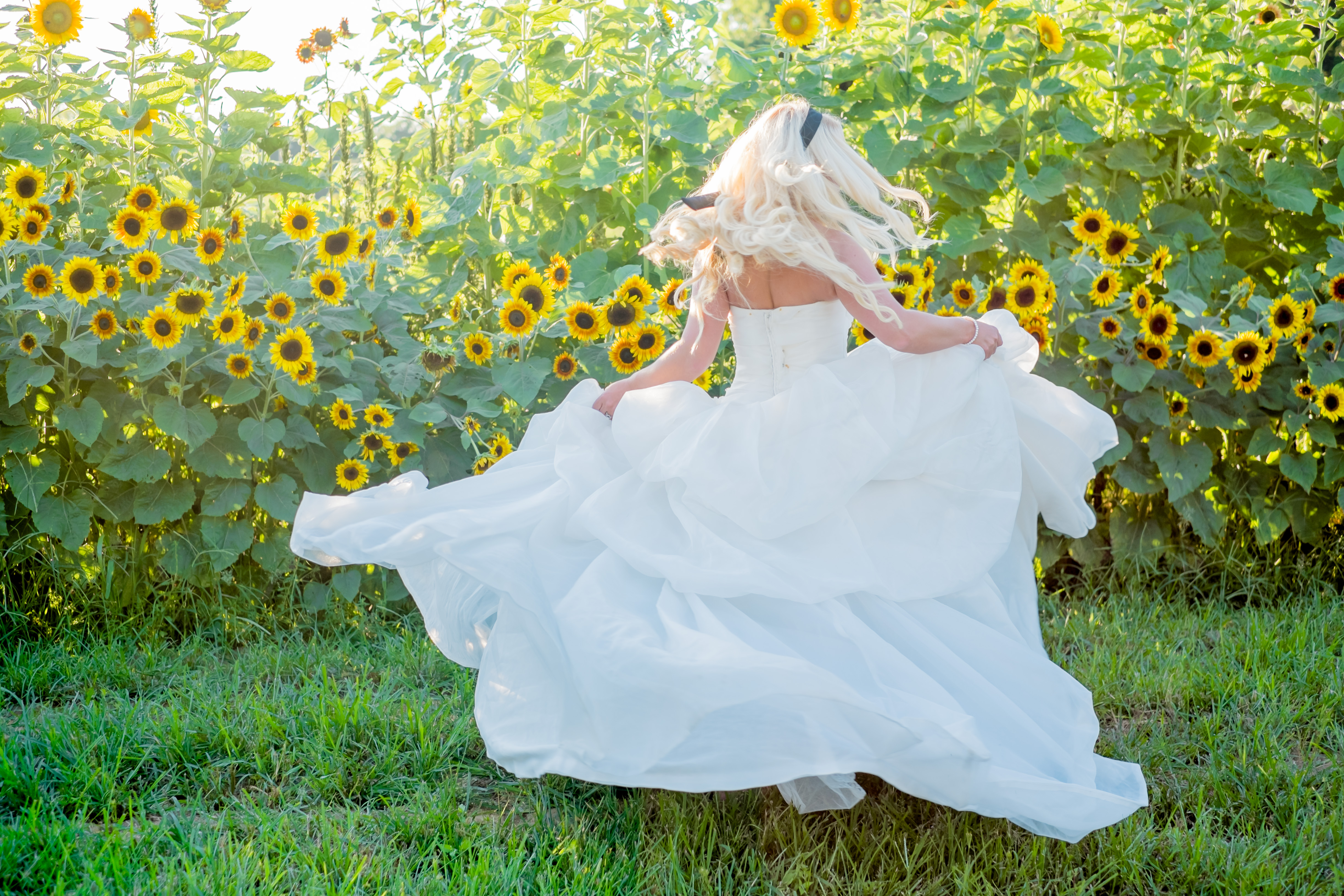 The thing is, those aren't really hidden fees. Everyone knows alterations will be necessary and if you're wearing a veil or any headpiece, you'll obviously know about that too. If you want to split your dress budget into dress and accessories (shoes, hair clips, earrings, etc.) then certainly go right ahead and do that. The wedding gown budget number, however, should always include the cost of the dress, any alterations, and rush fees if necessary. Alterations range from $500-$1,000 for wedding gowns, so that's very real. If your dress budget, all in, is $2,500, that means the dress alone cannot cost more than $1,500.
Wedding planner tip: When giving your budget to the consultants, always lower it by $500. I guarantee you they will show you at least one dress outside of your budget, and you do not want to fall in love with something you cannot afford.
Besides knowing your budget and factoring in all the extras, another way to save money on your wedding dress is to purchase during a trunk show. Bridal salons could have anywhere from 5-50 different wedding gown designers, but they never have every single dress from each of them. A trunk show is when one designer brings in their entire line over the span of (usually) a weekend to the store for brides to shop from. Besides being a great way to see that dress you fell in love with online in person, brides can save anywhere from 10-20% if they shop during the actual trunk show. Basically, learn your designers, find out which salons carry them, and then get all the information you can about upcoming trunk shows.
8…wedding transportation
Logistically, transportation on the wedding day is the biggest headache of all the details. Figuring this stuff out can cause a serious amount of stress and, honestly, it's so damn complicated that you're likely to make some mistakes. It really seems like it wouldn't be that big of a deal, but it can get ridiculous.
While handling this is part of my job as a full service wedding planner, there are things I simply cannot do. Figuring out which family members need transportation and who goes with who is all on my couple. I can't decide these details anymore than I could design their seating chart. The general way I work this with my couples is that I go over everyone that will need transportation from the couple and their wedding party, to parents, immediate family and hotel guests. We then shuffle around different combinations that work with the timing we have.
In order to save money on your wedding transportation, obviously you want to use as few vehicles as possible. What you don't want to do is cut back on the really important vehicles (i.e. the ones taking the couple and their wedding party to the ceremony or anywhere else) and use one to make multiple trips. I could do an entire blog on why that's a bad idea (and I actually will be), but, for now, just trust me when I say it's a bad idea. OK?
The way to cut back on vehicles is actually by not adding more as the wedding day continues. Here's one example out of thousands of possibilities:
Groom, groomsmen, father of the groom travel in one vehicle to the ceremony, while the bride, bridesmaids, moms and father of the bride travel in another one. Post ceremony, this entire group wants to travel together. This leaves us with two unused cars and the need for a new one that will fit all of these people. To save money here, there are two basic options. The first option is to utilize those unused cars post ceremony for anything from immediate family needed for photos to spillover hotel guests. That, of course, will totally depend on your logistics.
The second option is to use your vehicles for the maximum amount of time you have them. Most transportation companies will book vehicles anywhere from 2-6 hours. It doesn't matter if you use the vehicle for all of that time, half, or less; the price is what it is and is based on those hours. Using that one example above, you can save money by only booking the particular vehicles whose minimum hour requirement is the same with what you will actually use. You don't have to put the same people in one vehicle in order to reach that minimum either, so keep that in mind as well.
9…wedding wardrobe
It is customary for the bridesmaids and the groomsmen to pay for their own wedding day wardrobe. To avoid being the couple that all of your friends absolutely hate, you should look for affordable options for them to choose from. Since I hate words like "affordable" because they mean different things to different people, let's briefly chat about real wedding numbers.
Starting with bridesmaids, you will find the largest selection to choose from in the $200-$275 range. It might not seem like it, but $75 in either direction is actually a huge swing. The bridesmaid comfortable paying $200 for her gown will probably not be too jazzed about paying close to $300. Don't forget about those alterations that can range from nothing to $500 depending on the dress and the bridesmaid.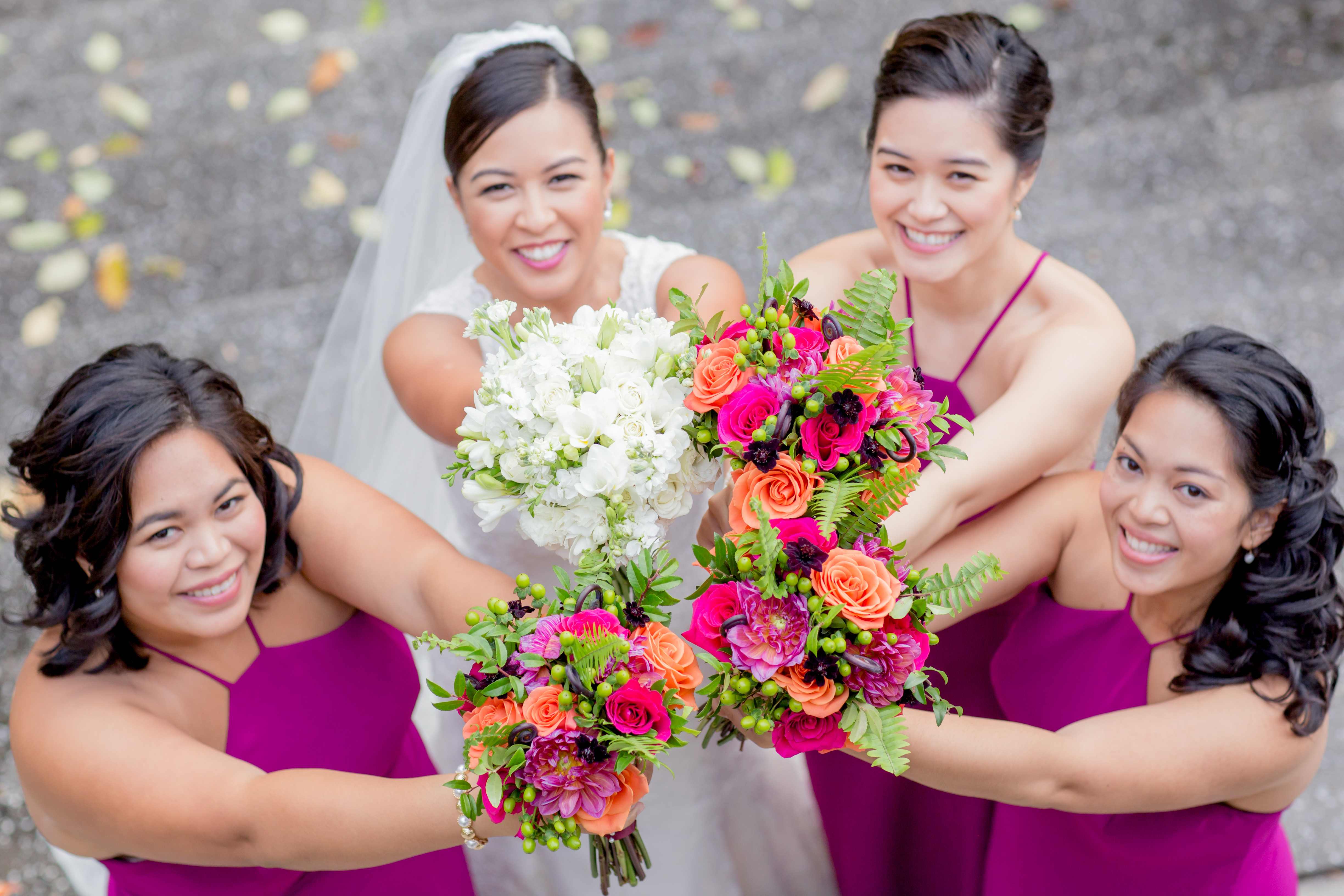 Groomsmen pricing can vary greatly as there is the option to rent instead of buying their wedding day wardrobe. Rentals can start as low as $150 including the shoes, shirt, tie and of course, suit or tuxedo pieces. Purchasing the wardrobe can be a much more costly investment, starting in the low hundreds and going up into the thousands for those fancy shmancy James Bond tuxes.
For both the bridesmaids and the groomsmen, they will also be paying for accessories like cufflinks, shoes, and jewelry. The total for wedding day wardrobe per wedding party member will be a few hundred dollars, easily. Then there are the other expenses a wedding party has like bachelor/bachelorette parties, hair and make-up for the ladies and shaves and haircuts for the guys. The couple ultimately decides what the members of the wedding party will be spending, and, for that reason, it's important to know how to save.
Certain bridesmaid shops, like (my absolute favorite), Bella Bridesmaid, will offer reduced pricing if a certain amount of dresses are purchased. This means that everyone gets the same dress and the overall cost of the dress goes down when you buy something like 5 or 6 of them. You can also save your girls money by selecting styles that will not need heavy alterations, if any alterations at all.
Wedding planner tip: If spending over $200 for a bridesmaid dress they'll never wear again (they won't) is something you want to avoid, our friends at Dessy have an amazing collection where every dress is less than $150. Click here to check out their collection now!
To help the groomsmen save money on their wedding day wardrobe, go for the rental option instead of asking them to purchase something brand new. There are fantastic companies like Generation Tux that allow you to shop online, making it convenient for your groomsmen no matter their location. Just like bridesmaid dresses, many rental companies will give the groom a free tuxedo or suit with the rental of 5 or 6 others. Consider this option and offer to lower the cost across the board for everyone instead of grabbing that free piece for yourself. Super groom to the rescue!
Wedding planner tip: Shop with Generation Tux via this link and use code BPROTHWEILER to save 20%!
10…wedding hotel blocks
Just like the wedding wardrobe is a cost that the individual members of the wedding party carry, rooms set aside in a hotel block are the responsibility of the guests that need to book them. The only time this isn't black and white is when your venue has rooms onsite that you must cover as part of the site fee (or whatever they call it). Those rooms should be paid for by the couple or by whomever is paying for the wedding. Without going into all the reasons why, the basic reason is that you're telling people where they have to stay and how much they have to pay…and, often times, those types of rooms are three times as expensive as any hotel room would ever be so….that.
Anyway, couples usually set up 1 or 2 hotel blocks for guests to take advantage of the weekend of the wedding. This is a block of 10, 20 or however many rooms are allowed based on the particular hotel. The room rate is reduced, allowing guests to save more money than if they were to book the same hotel on their own. Depending on the contract set up, most blocks "release" one month prior to the wedding date and guests looking for room after that time, will end up (usually) paying full price.
So, how do you save money on a wedding hotel block when you're not even the one paying for the rooms? Here is another "hidden cost" for lack of a better term. Two types of hotel blocks exist: ones with a financial obligation and one without. Hotels without a financial obligation will contract x amount of rooms for y price, and once we get one month out from the wedding, the block is just released. Boom. That's it.
A financial obligation hotel block means that you, the couple, will be responsible for a percentage of the rooms to actually book. The hotel might block 10 rooms per night, and make you financially obligated to cover the cost of 80-95% of them. On the date the hotel block is to release, you will then pay the room block rate (per room and per night) for each room that wasn't booked. Yes, you read that correctly…but let's say it again for the people in the back:
If 7 out of 10 rooms were booked, and you are responsible for 90% of the block to be filled, you will then pay the difference (in this case, 2 rooms) to cover the financial obligation.
Should those rooms then get booked up by real people, you are usually entitled to your money back. However, I wish you all the luck in the world trying to prove that…
What can you do to save money when setting up a wedding hotel room block? Avoid hotels that lock you into a financial obligation. If that's impossible (like in New York City) then limit your block to one hotel, which will force your guests to take that block or look into options on their own. Reserve the absolute minimum allowed in the block, and only add rooms to that block as necessary. In other words, don't block 30 rooms when you're not even sure if 5 will be booked.
Wedding planner tip: If possible, avoid hotels that charge extra for parking, as the couple should technically pick up that portion of the hotel block cost for the guests.
The 10 Real Ways to Save Money While Wedding Planning
Those are 10 ways you can give your wedding budget a break in various different categories. You can apply one, some, or even all of these tips to save yourself some money while wedding planning. Of course, there are plenty of other tips and tricks, so please feel free to share yours in the comment section below.