Bridesmaid dresses found in online shops…is it really safe?
Online shopping has become the new normal for just about everything and now that includes wedding wardrobe. For such a long time, shopping online for bridesmaid dresses has been a scary thought. Would the color be right? What happens if it doesn't fit? Can you try it on before purchasing?
Tons of problems that came with selecting bridesmaid dresses found in online shops have all been erased…and now? The internet is actually a great place to find dresses for your wedding day squad.
Related: 10 Amazing Online Wedding Dress Stores
Why shop online for bridesmaid dresses though? Well, this is a great option for the bridesmaids that are scattered all over the place. No matter where you live, shopping online is easy to do. Plus, online bridesmaid dress websites often give you the ability to try before you buy…which means you get to see the fit and the color without even having to leave your house.
Anything that saves on needing gas, am I right?
But not all online shops are equal. As a wedding planner, part of my job is to know which brands you can trust. Revelry and Dessy are my absolute favorite online bridesmaid dress companies. In this blog, I'm showcasing my 10 favorite bridesmaid dresses currently on their websites!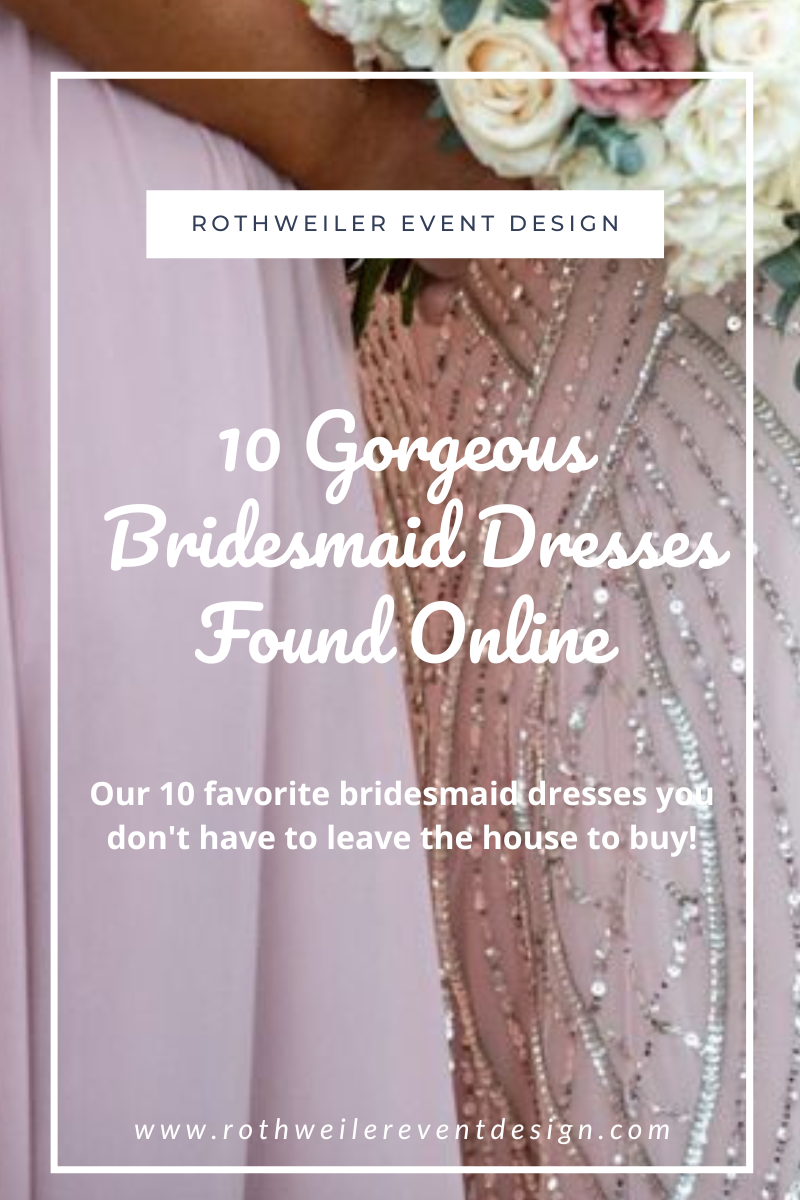 *Please note that most of the links of this page are affiliate links. This means if you click on a link and purchase, you will receive the same price, but I will receive a referral fee. This helps keep my blog free and allows me to share wedding planning tips with you. Thanks for your support!*
Best Spring Bridesmaid Dresses
While Fall is the most popular season in the wedding world, Spring is not too far behind. Depending on your location, you might even host the entire wedding outside! These Spring bridesmaids dresses are super gorgeous and come in plenty of colors for you to choose from.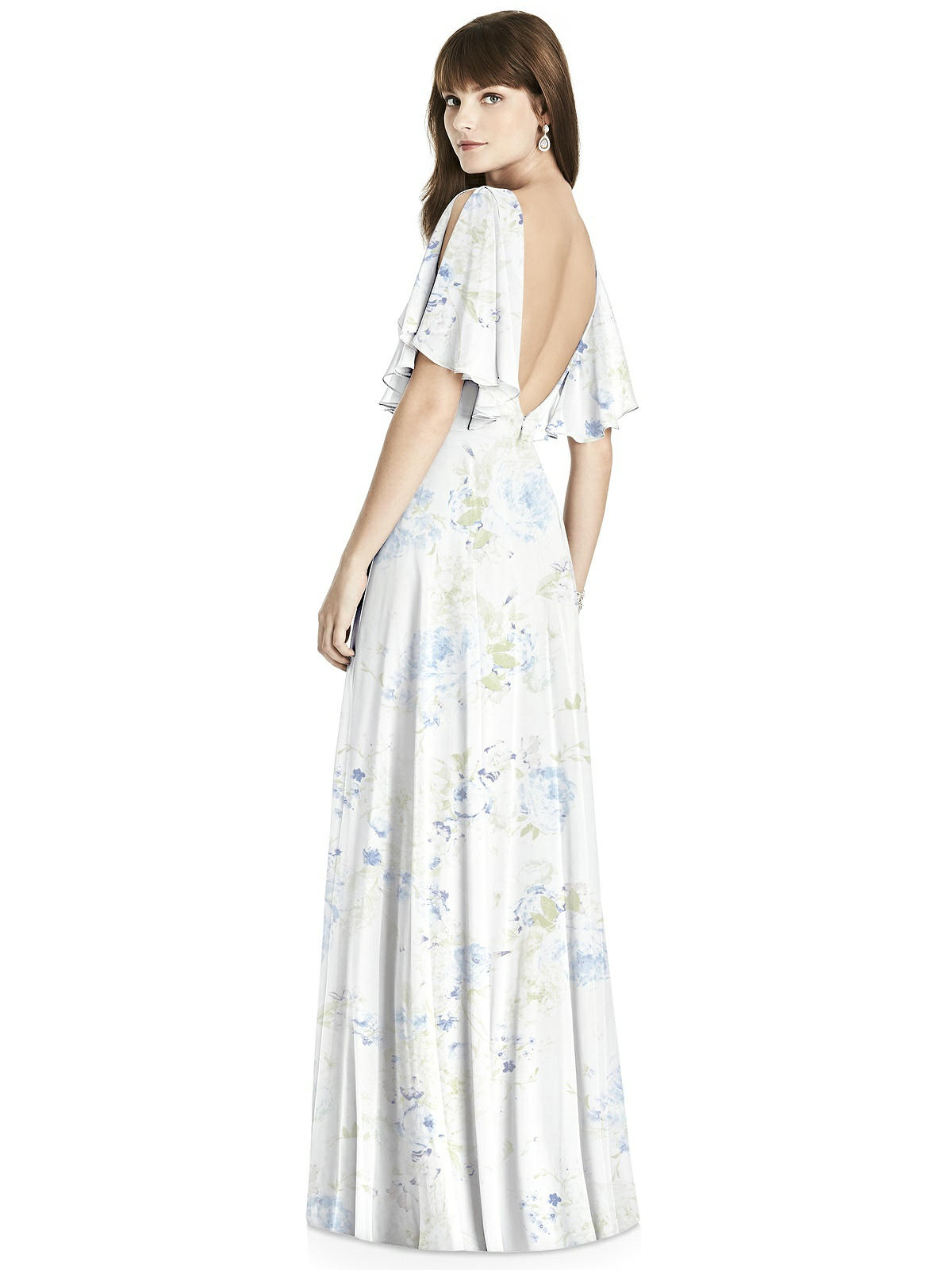 How gorgeous is this floor length floral bridesmaid dress? So many of my Spring brides want to dress their bridesmaids in florals but it can be really hard to find something that isn't too much.
This split sleeve backless dress from Dessy comes in multiple floral and color patterns. Check out all of your options right here!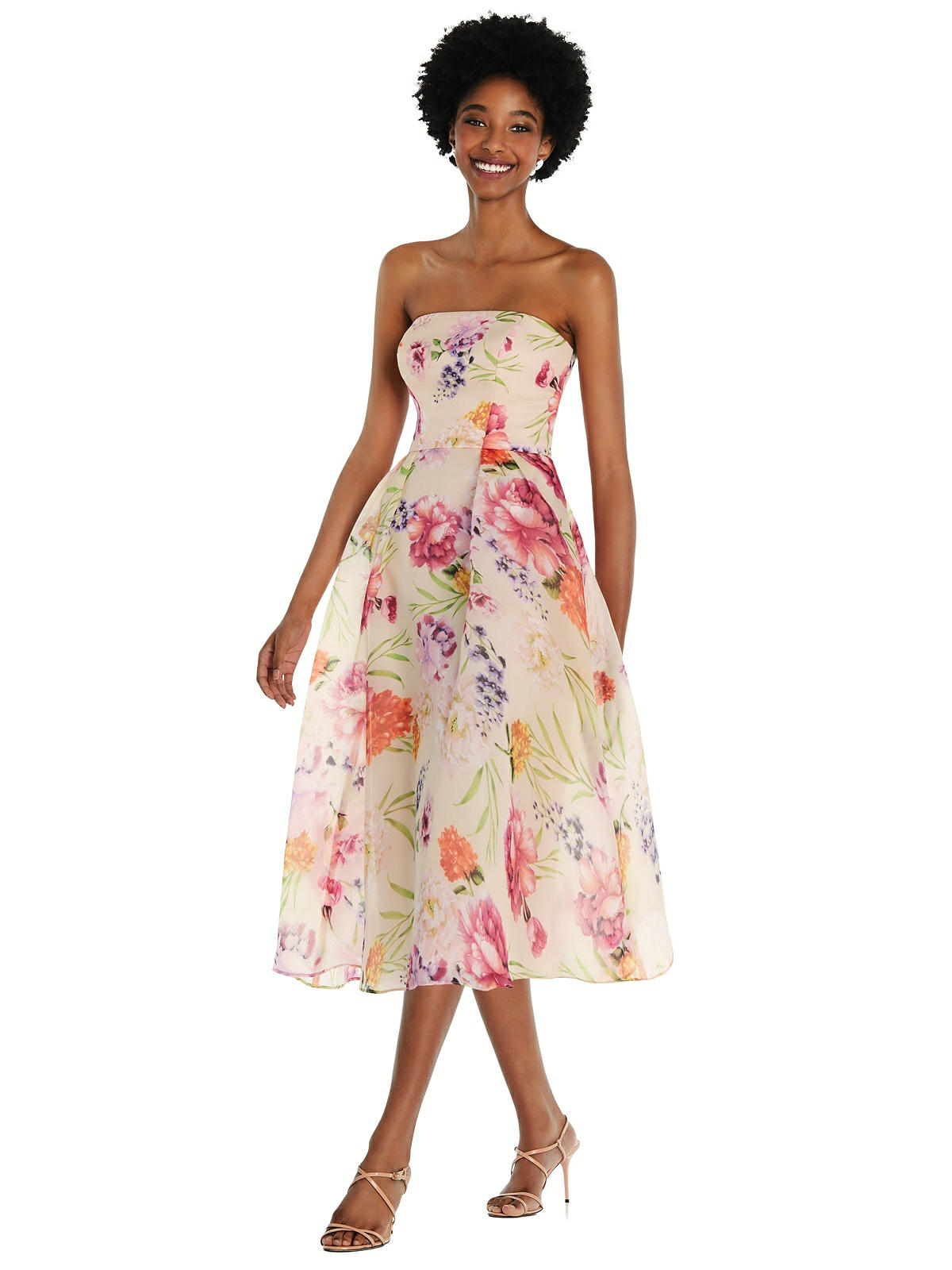 Looking for something a bit more fun while still being formal? This tea-length floral bridesmaid dress is super cute and yes, can totally be worn again after the wedding. Plus, a basic strappy shoe works perfectly so your bridesmaids won't go crazy shopping for something to wear on their feet!
Super Sparkly Bridesmaid Dresses
Sparkles and sequins have become wildly popular and there are some really beautiful options for your bridesmaids. If you're looking to mix and match styles, throwing in a sequin dress or two will elevate the entire look. Here are some of my favorites you can shop online!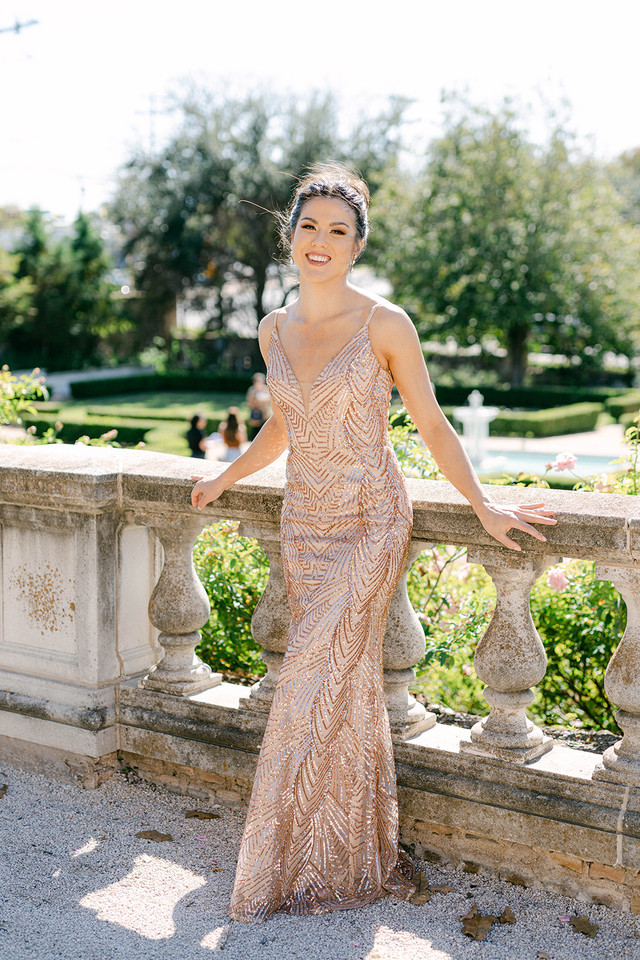 This gold sequin stunner from Revelry is the perfect option for your Maid or Matron of Honor. The mesh covering comes in a variety of skin tone colors and the dress also comes in red, green, and pearl white.
Check out what the other colors look like over here!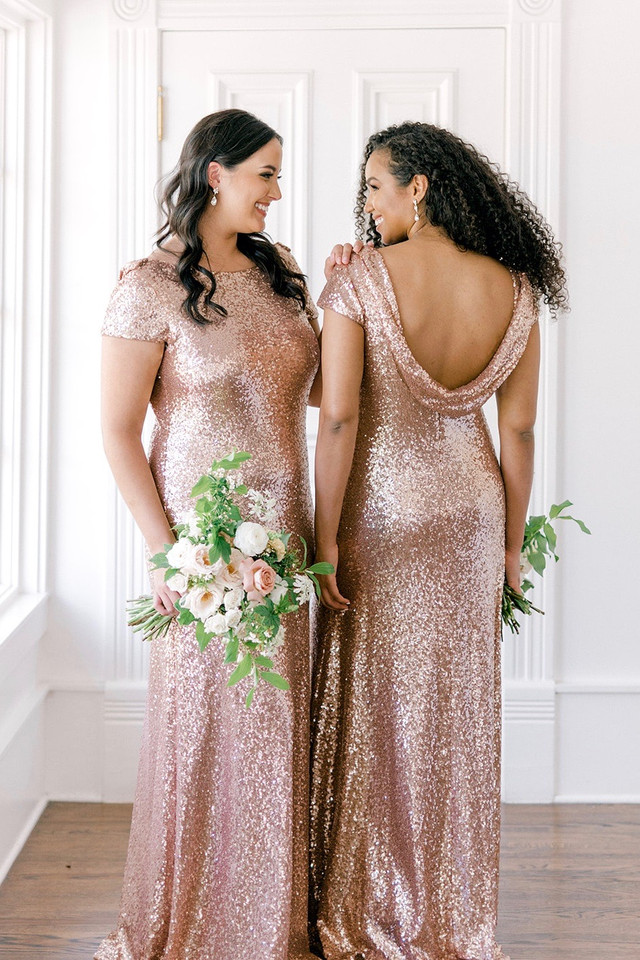 Looking to put more than one of your bridesmaids in sequin, but want a little bit of contrast? This floor length sequin bridesmaid dress comes in a total of 13 (yes, thirteen) different colors!
Casual Bridesmaid Dresses
Are you the type of bride that absolutely hates the idea of bridesmaid dresses? Do they feel like uniforms for you and you're so not about that? Check out these two simple bridesmaid dresses that are perfect for the more laid-back bride.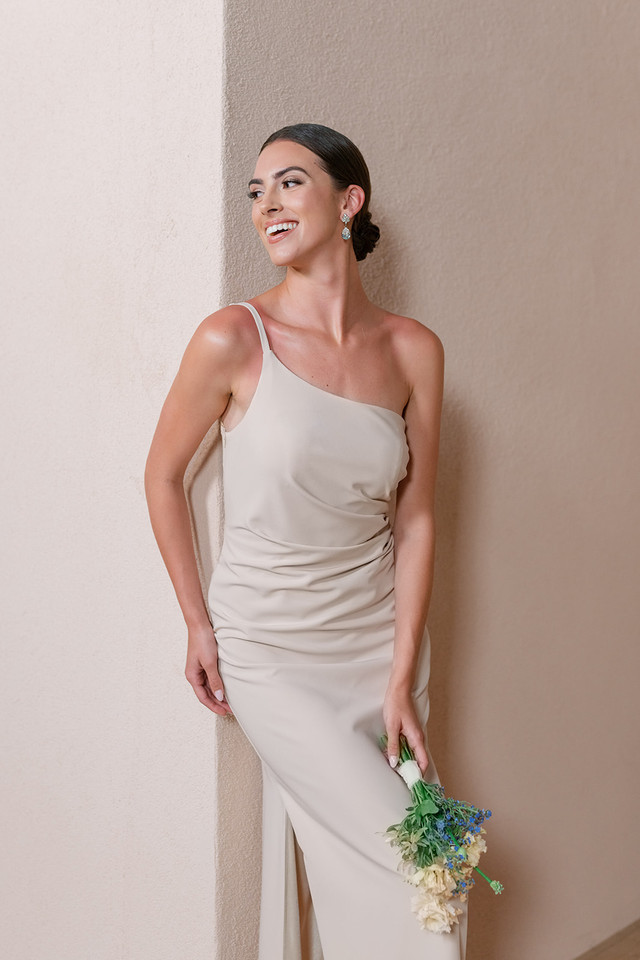 Whether you're hosting a casual backyard wedding or heading to the beach to say those vows, this super classic but simple bridesmaid dress is the perfect option. Plus, it's available in basically every single color so check it out over here!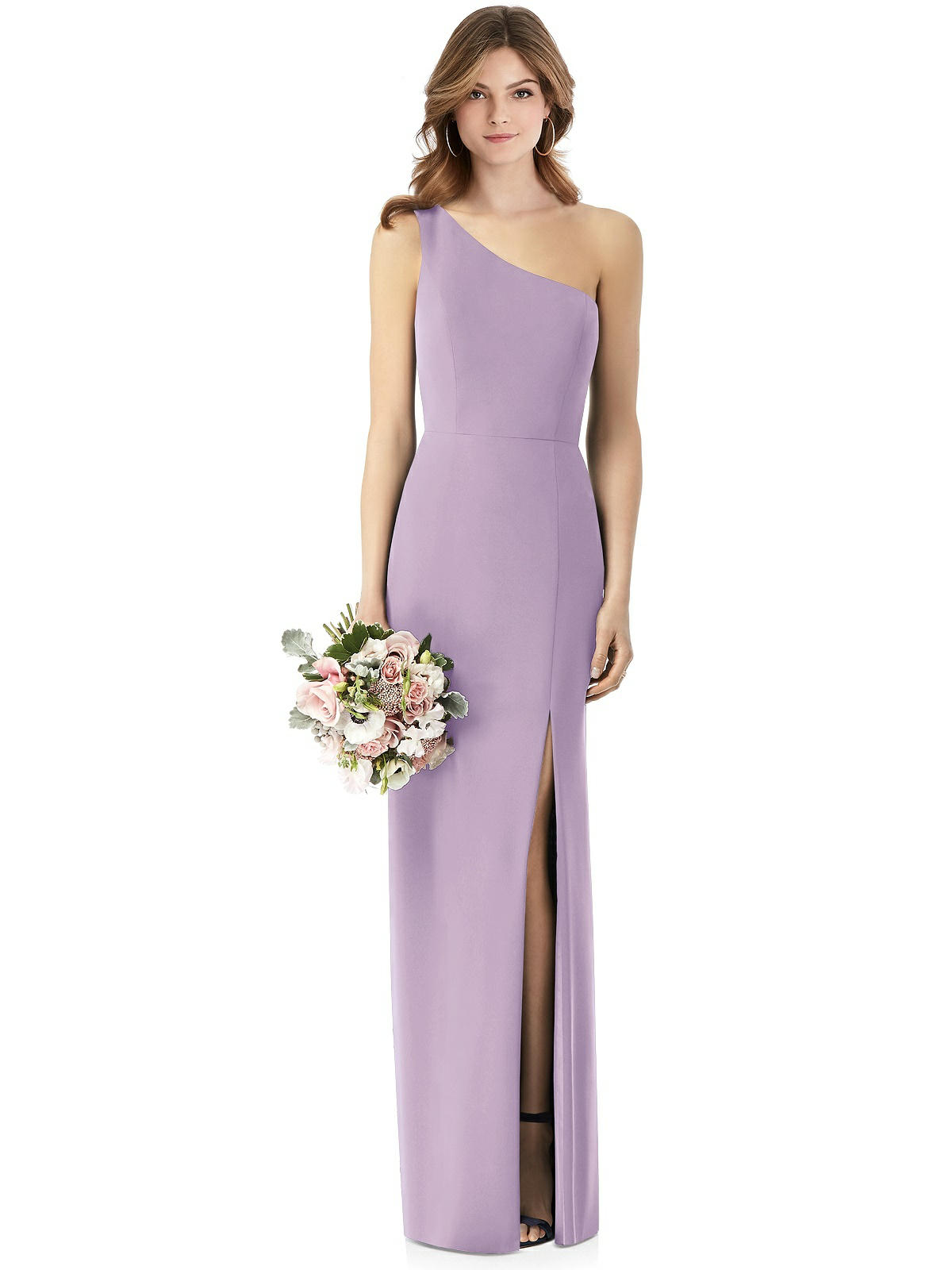 The one shoulder bridesmaid dress is here to stay and I love this light purple option from Dessy. Not loving the color but think this might be the one? Head over here to see it in everything from black, to blue, to yellow and more!
Satin Bridesmaid Dresses
Yes, satin is majorly trending for bridesmaid dresses and there isn't a season when it's not appropriate. Satin works well alone just like those sequin options, but you could also have your entire squad rock out the fabric.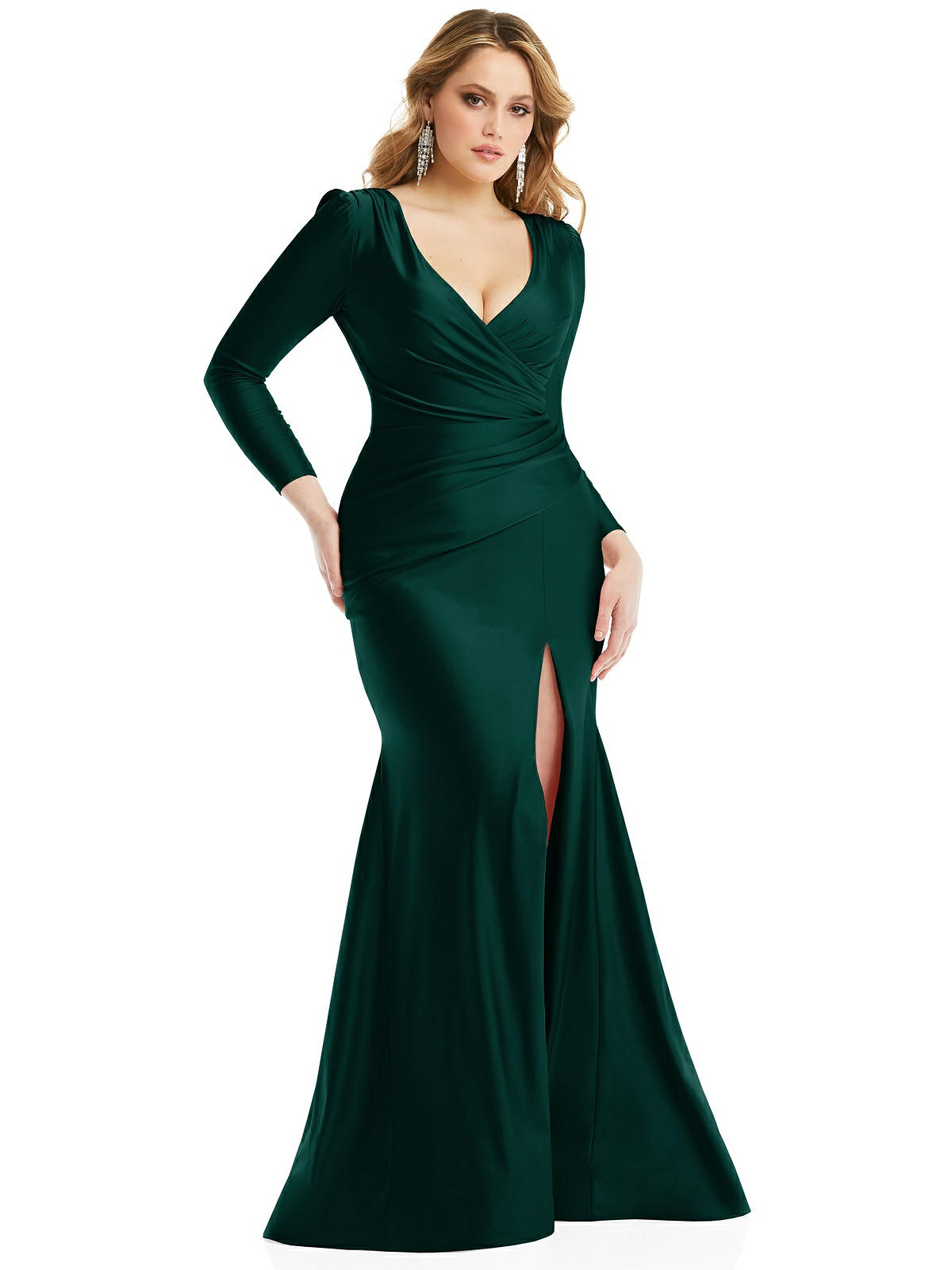 Admittedly, this one is my favorite from the list. I absolutely love the deep emerald green, the satin fabric, the wrap around details, long sleeves, and gorgeous neckline. Definitely a dress your bridesmaids can wear again!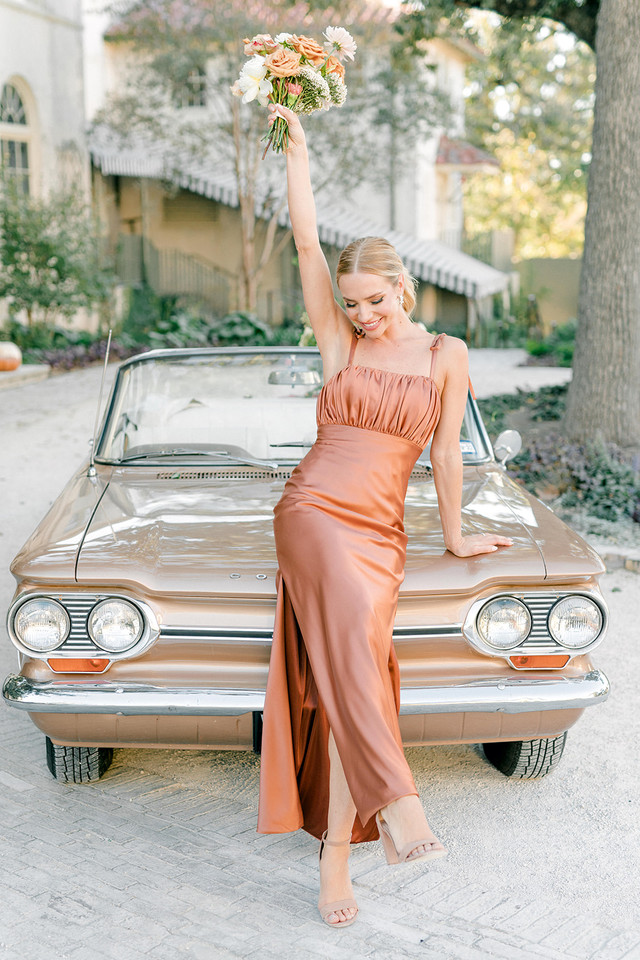 This really is the perfect option for a fun, chill wedding. The Brooke Satin dress from Revelry is available in over 20 different colors and is under $200!
Classic Chiffon Bridesmaid Dresses
Maybe you're the type of bride that is all about tradition…so much so that the thought of ordering bridesmaid dresses from an online shop, scares you half to death.
Once you've conquered that fear (and hopefully this blog has helped), what are your traditional options? Chiffon is a classic choice for bridesmaid dresses and this option from Revelry comes in the best mix and match styles…
You know, in case you want a small twist on the classic option.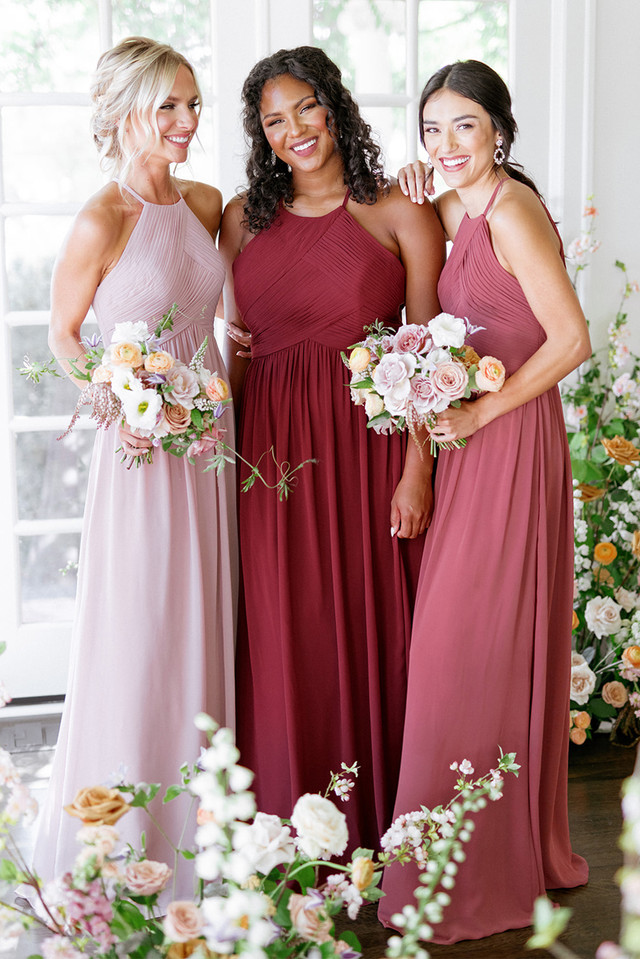 Velvet Bridesmaid Dresses
Last but not least is the trend I am most excited about….velvet! Personally, I love velvet in all aspects of design. Put it on the walls, I don't care- It's amazing!
I'm so excited to see more brides having their bridesmaids wear velvet. Whether it's everyone, just one, or a handful, the texture gives the color a very posh look. Check out this incredible convertible option from Revelry!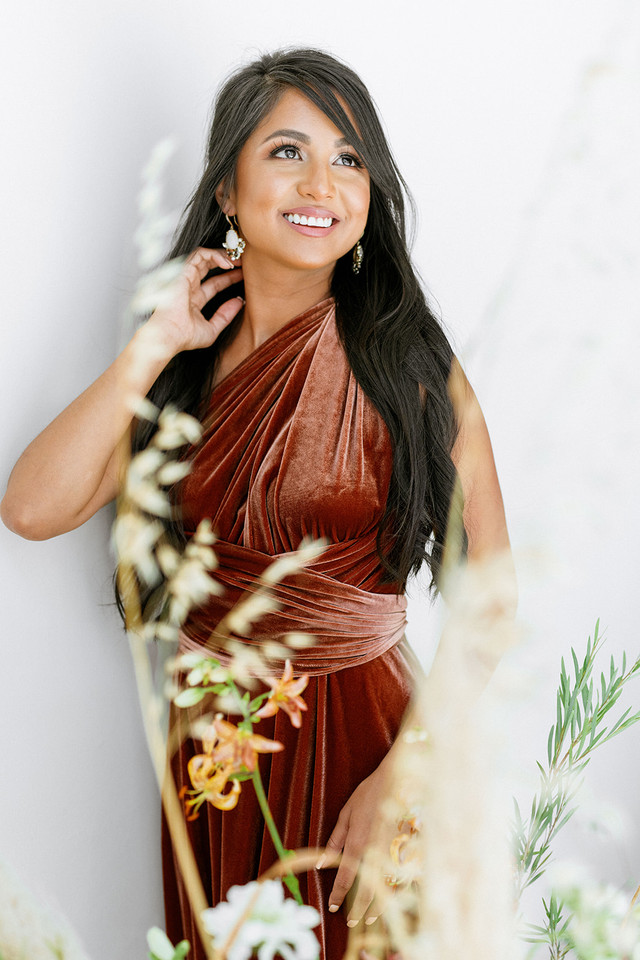 Bridesmaid Dresses Found In Online Shops
Now that you see how easy it is to find the perfect bridesmaid dress online, which shop will you try first? Are you looking for something more traditional or a little trendy?
Let us know how this will help you out in your wedding planning in the comments below!