This New Jersey wedding styled shoot and launch event was almost a full year in the making…Our clients contacted us to flip their restaurant into a successful wedding venue.
It's not hard to see how special this place is, even without a single thing having to be done. And, on July 26th the styled shoot we had been designing finally came to life and we welcomed over 200 guests to the official launch event later that day.
If you're looking for boho chic wedding inspiration, then get ready to save every last image on this page. Make sure to scroll through to the full vendor list we worked with to make this day a true success!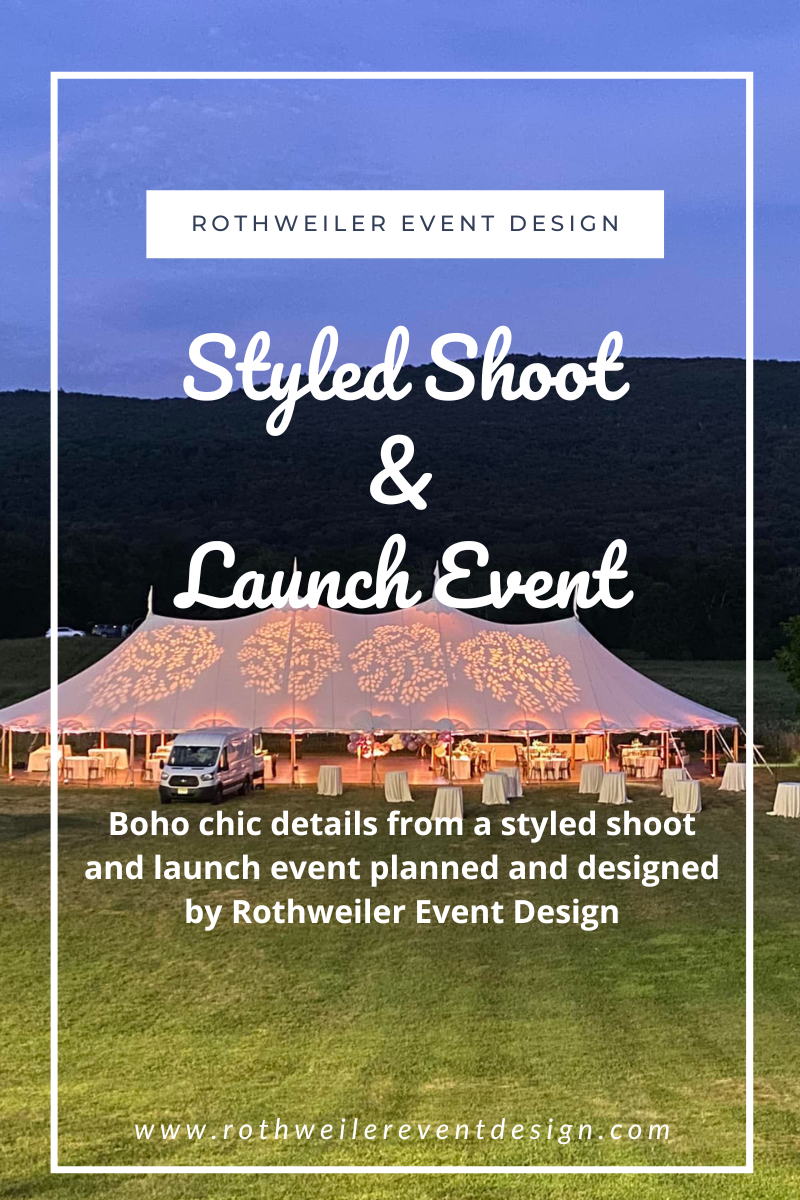 *Please note that most of the links of this page are affiliate links. This means if you click on a link and purchase, you will receive the same price, but I will receive a referral fee. This helps keep my blog free and allows me to share wedding planning tips with you. Thanks for your support!*
Boho Chic Wedding Dreams
The Walpack Inn is located in Sussex County, New Jersey and believe me when I say…there is no place like this place! From the first day I sat down and consulted with the family and talked about what we could do together, I saw what a success it could be. The potential here was endless…
But how do you showcase what a great place this is to potential couples if you don't have any wedding photos?
You plan a styled shoot!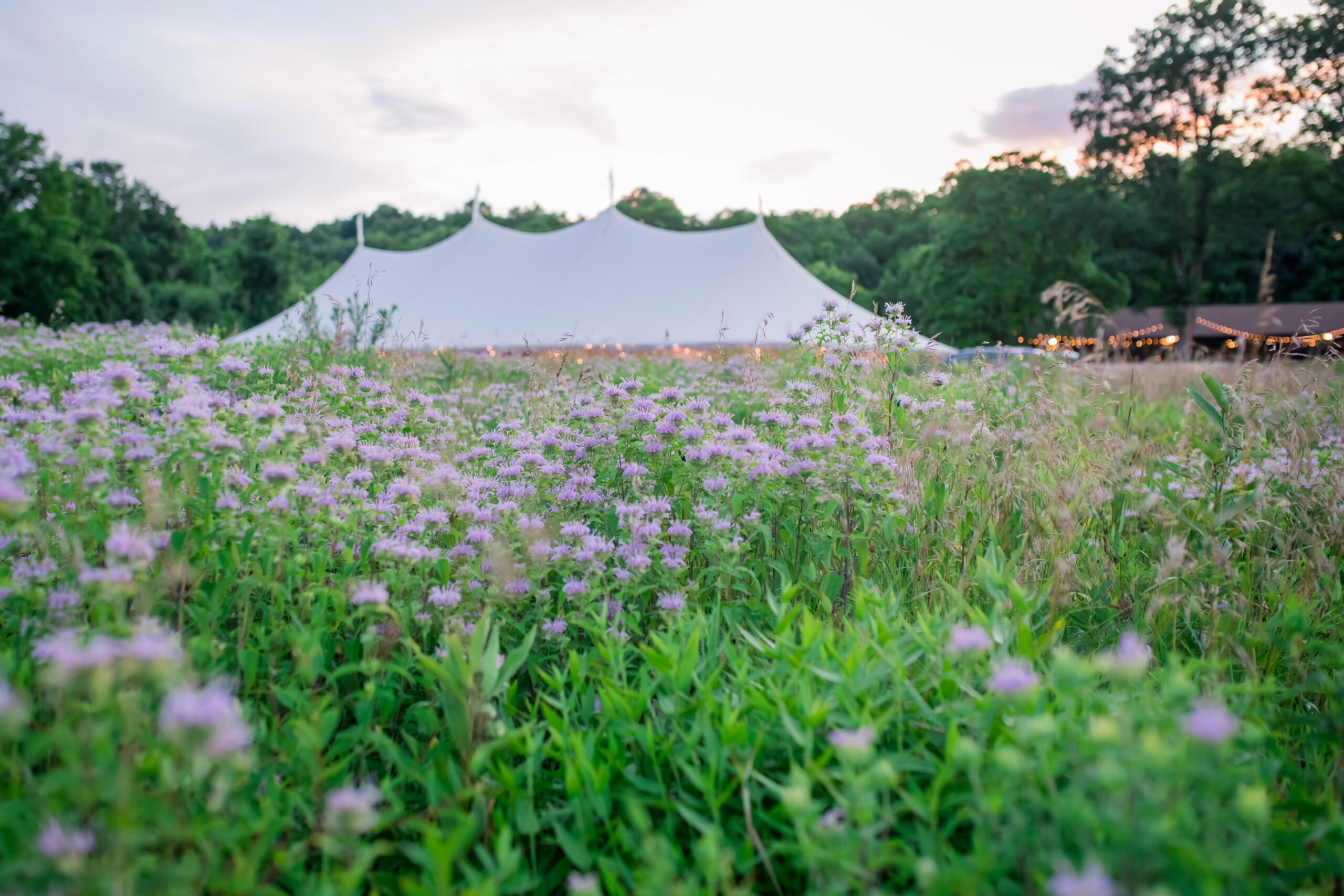 This property is already a restaurant, but the goal was to utilize the gorgeous outdoor space. Given that a tent is a must have for outdoor weddings, we made sure we had a gorgeous one for the styled shoot and launch event.
Yes, we did a launch event too! In fact, couples were treated to some behind the scenes as when they arrived we were wrapping up the photoshoots for the day.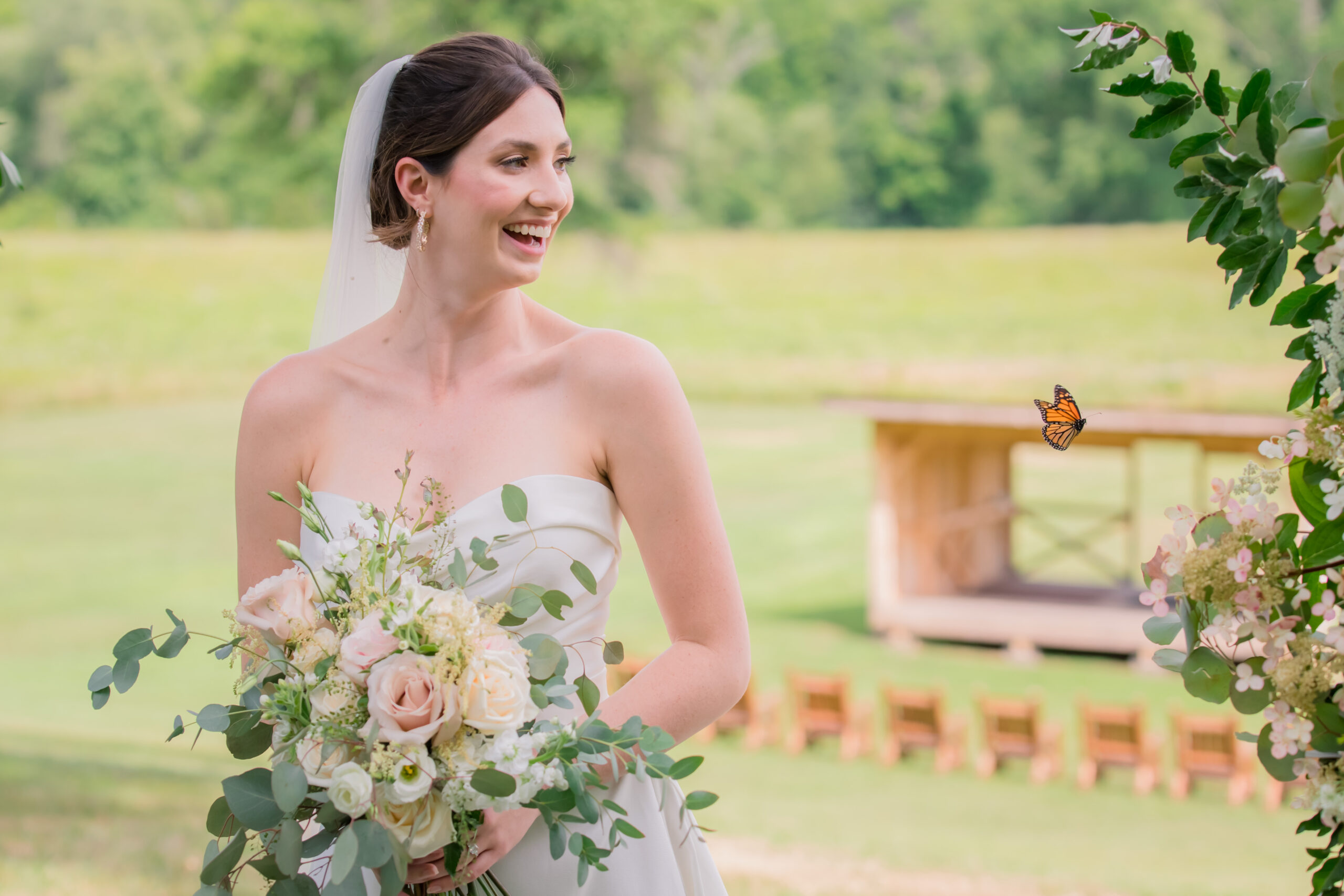 But let's get back to that styled shoot for a minute….
It's important to have a ton of marketing material for potential couples coming to see your venue. With Walpack being just the venue, we needed to bring in a few caterers.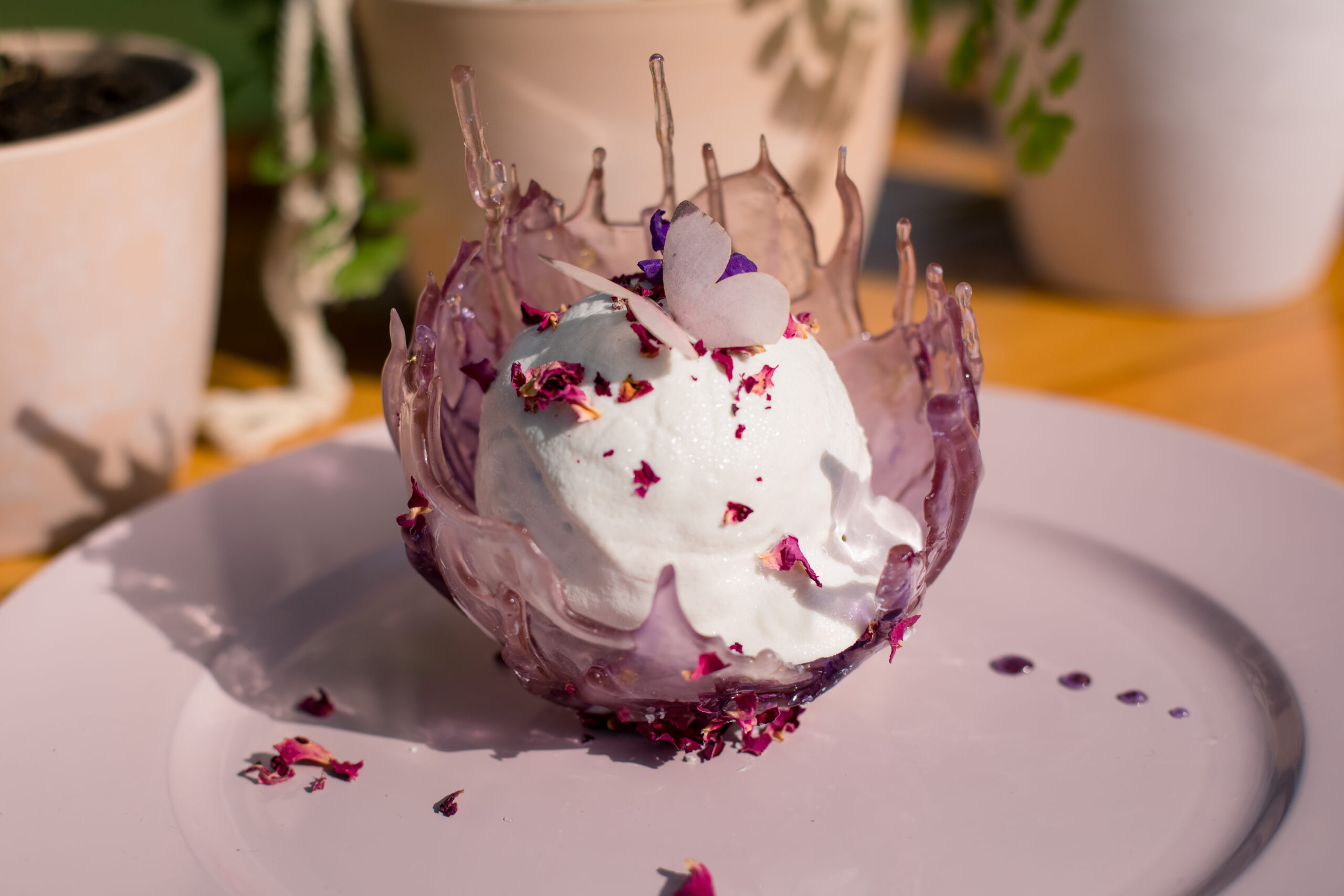 Our three amazing caterers brought their A game to this shoot and presented endless gorgeous and tasty options. One of my favorite things to do as a planner is work with a caterer to design custom menus with engaged couples.
These caterers can totally do that. Their incredible food options were served to all of our guests at the launch event that night.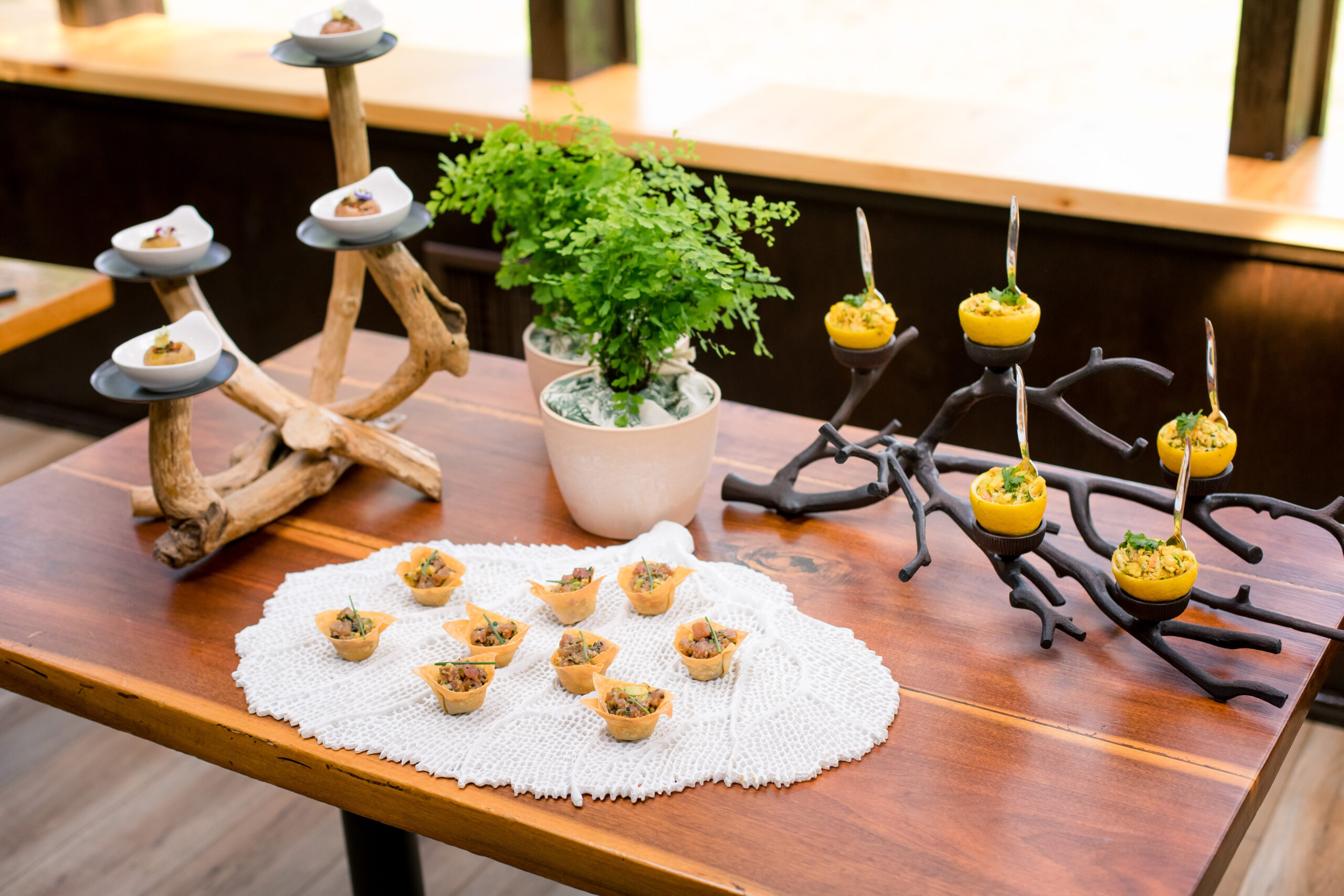 The types of food and creative displays were incredible and, let's face it, couples want to see pictures of the food their guests will have! During the shoot we took a decent amount of time making sure we captured plenty of images to help couples envision what their menu might look like.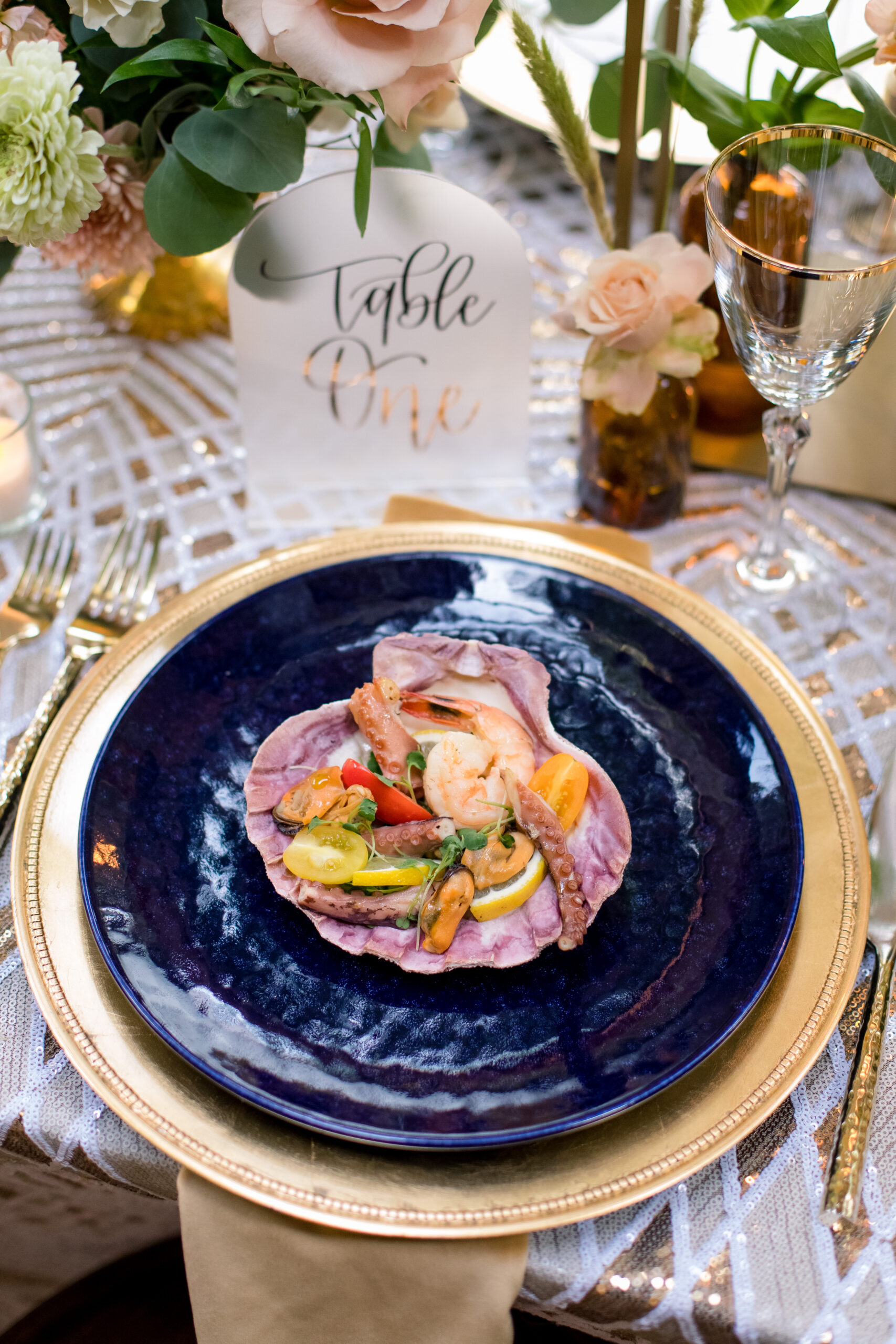 Of course, showcasing food is just part of marketing a brand new venue to engaged couples. We needed to create some real wedding looks to give couples a little inspiration.
From the wedding gowns to the centerpieces and everything in between, we designed three completely different looks to appeal to every taste and opinion.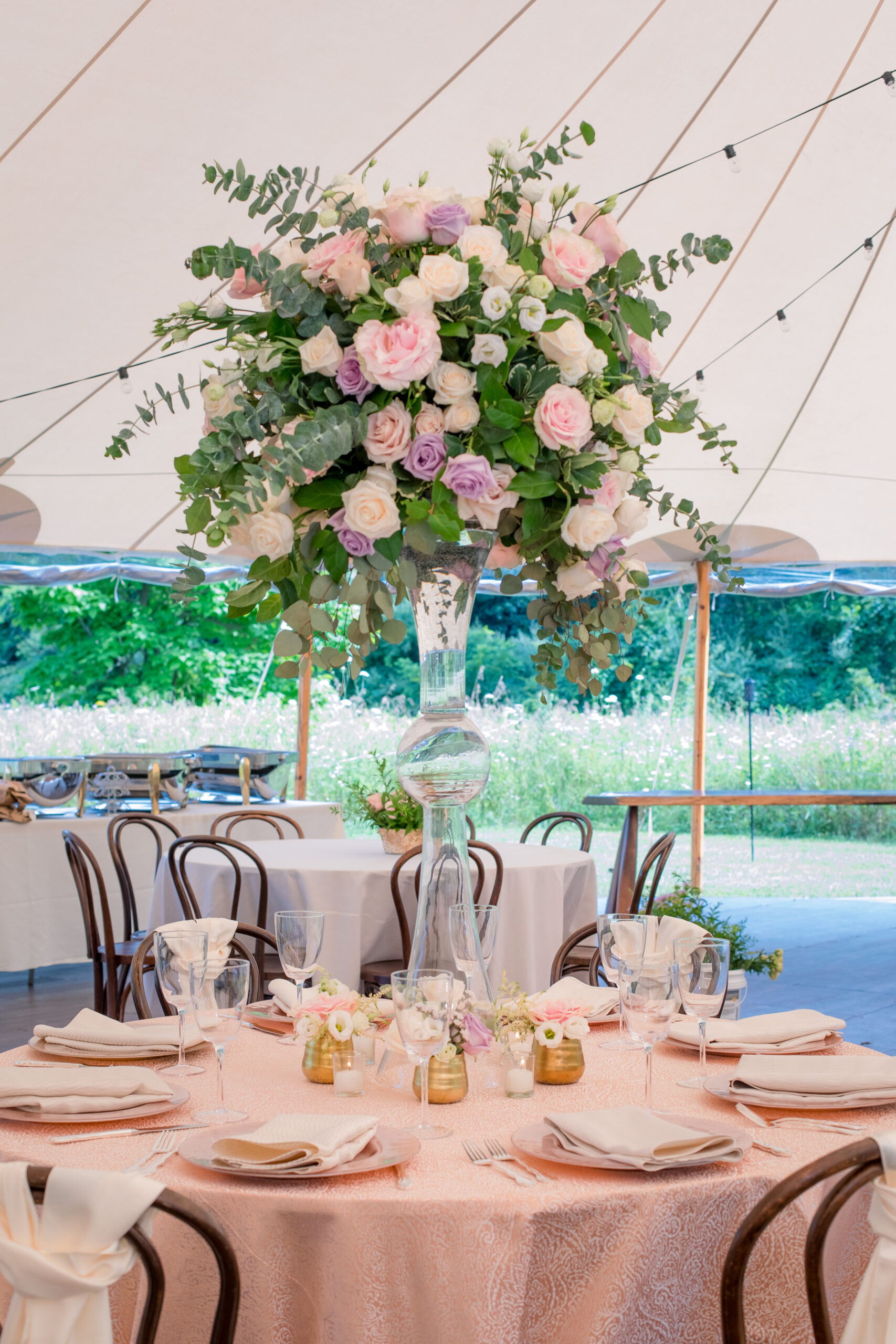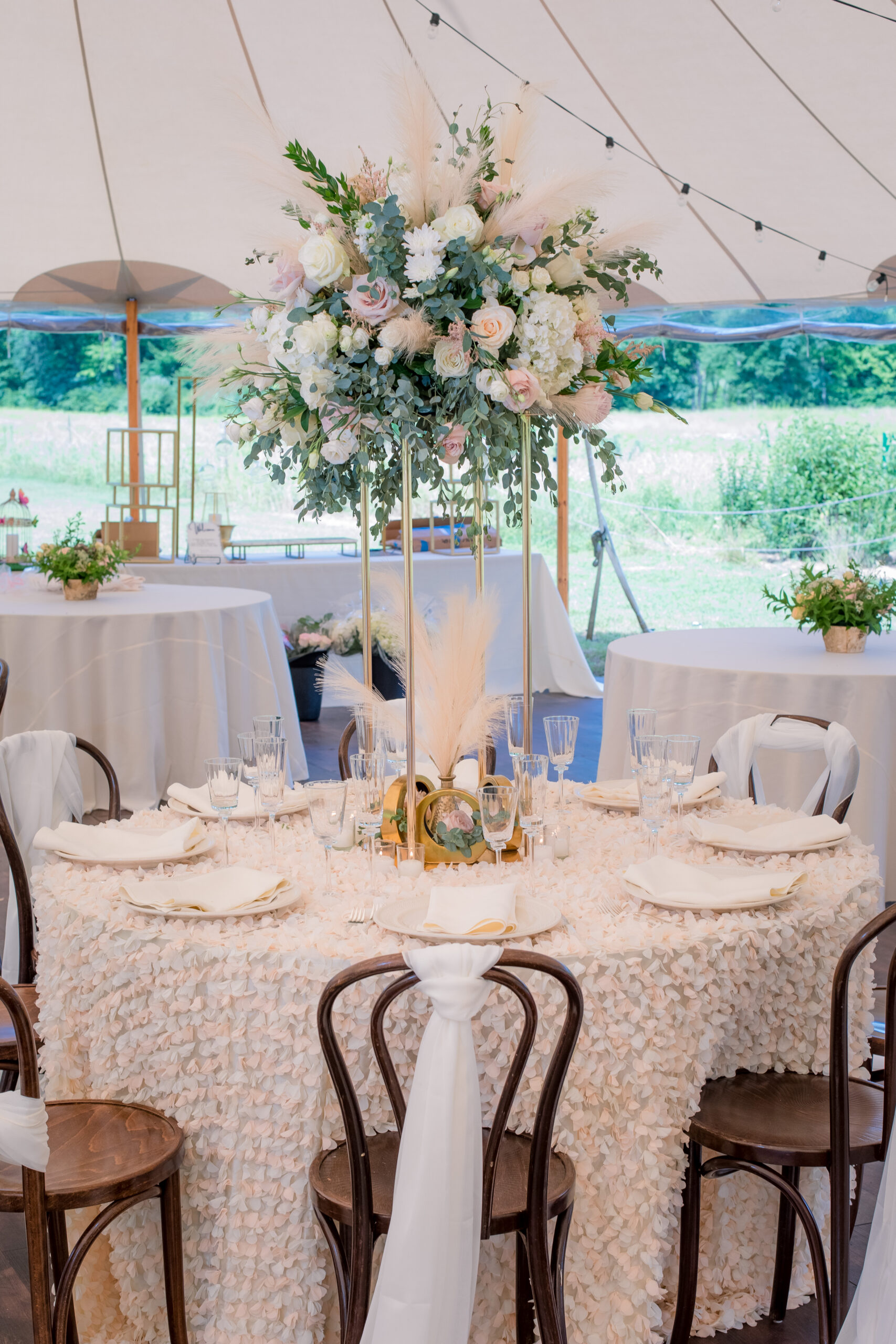 Two tables under the tent were dressed up in gorgeous linens, charger plates, specialty serveware and of course, beautiful florals. The centerpieces were designed by two different florists who worked together to design a beautiful ceremony space you'll see later in this blog…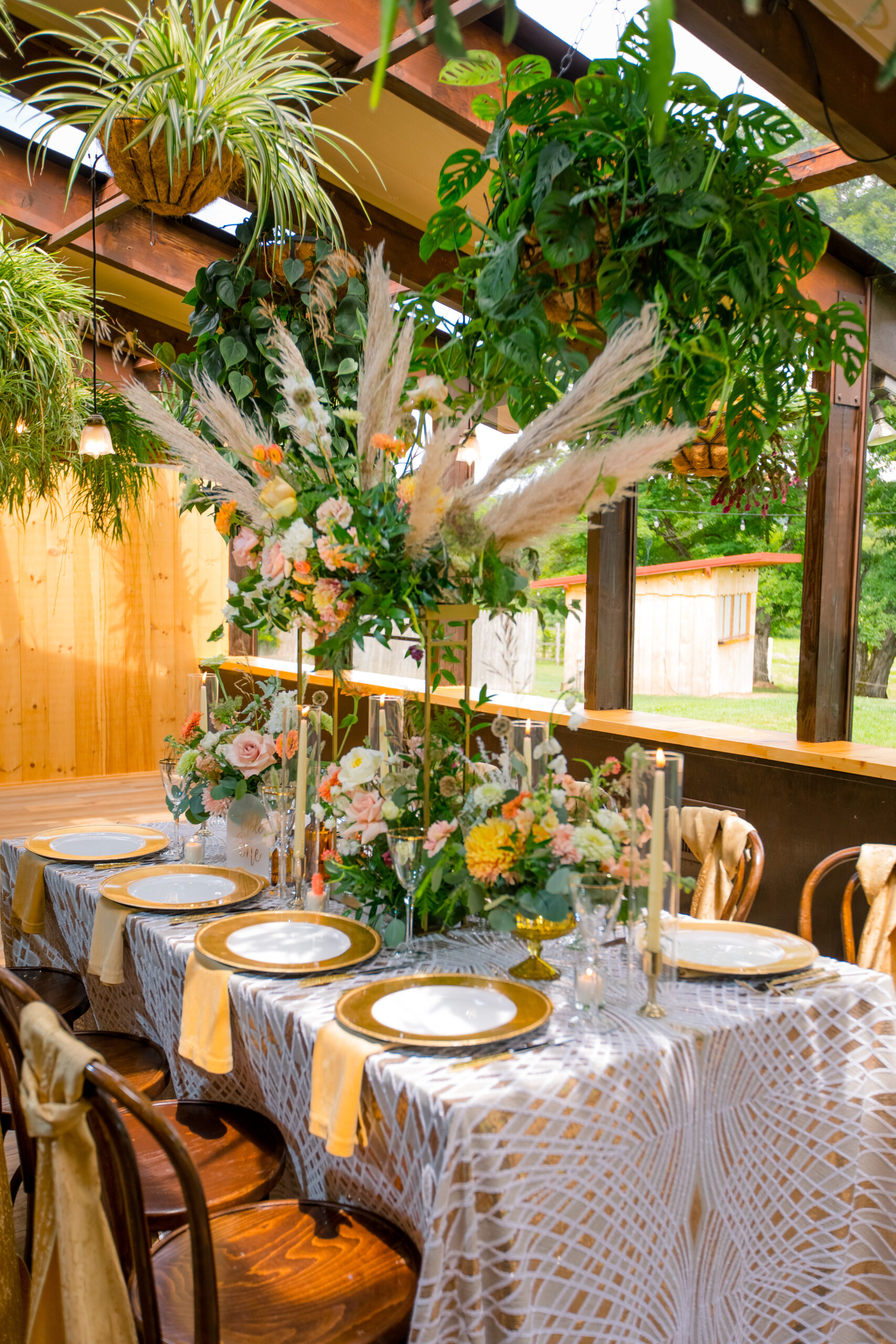 The third styled table was in the greenhouse to show that smaller weddings can indeed be done indoors at this venue. A bold sparkly linen made this table really pop and was the first thing guests saw once they arrived to the event.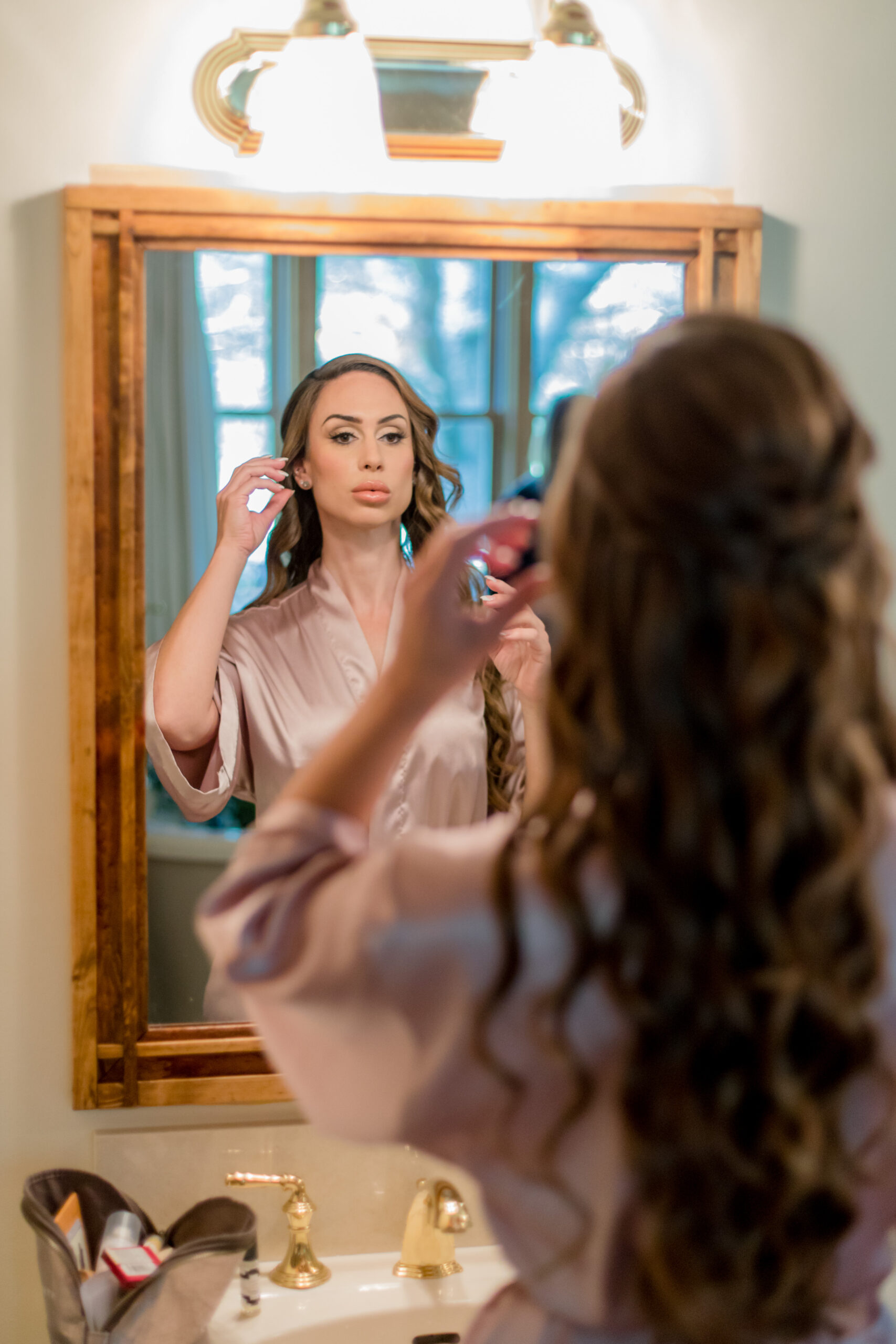 Of course, no styled shoot is complete without a few models posing as the bride, groom and bridesmaids! The ladies got ready on site with professional hair and make-up making sure they looked perfect.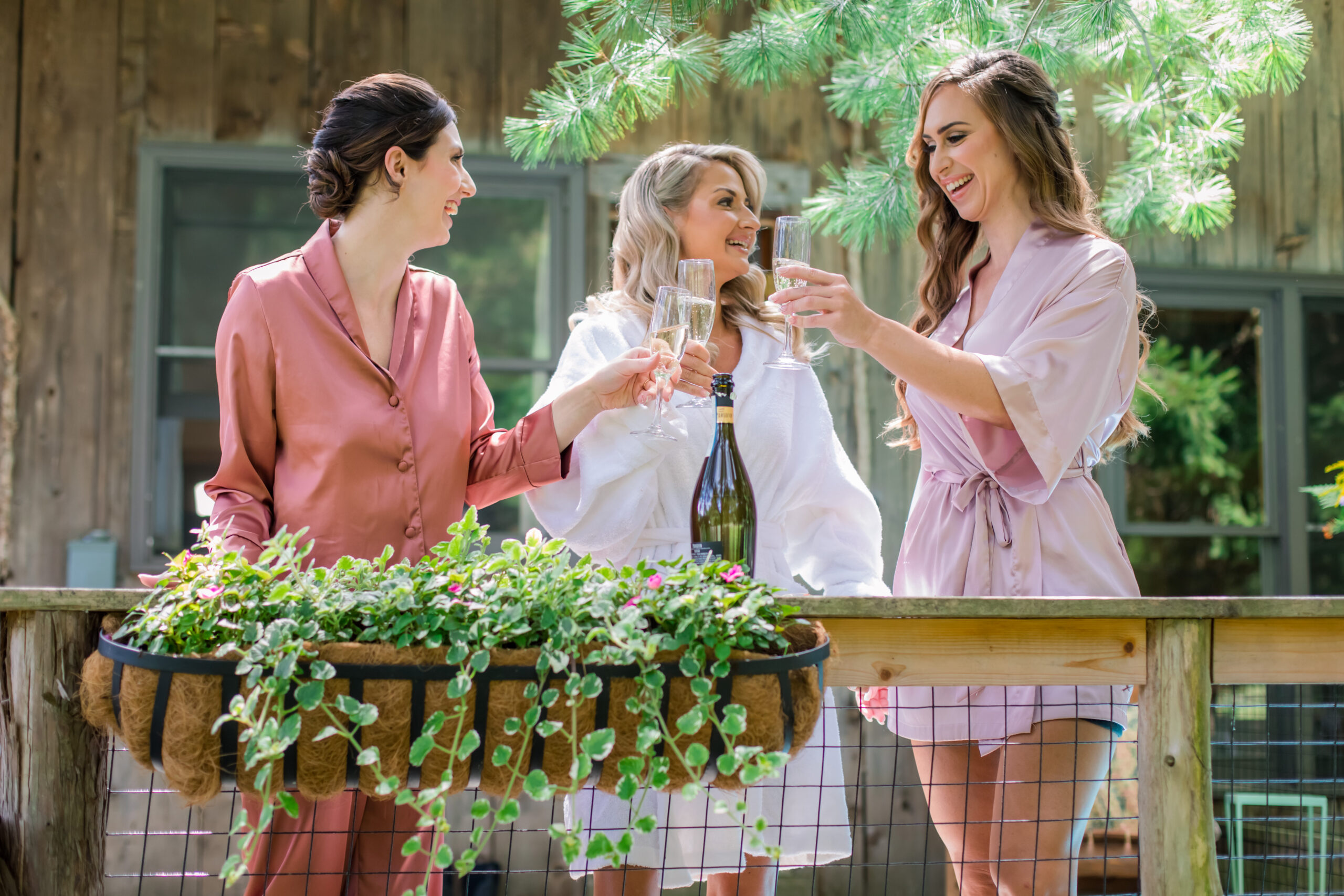 Once hair and make-up was completed, a little bubbly was in order for these fun getting ready shots!
There were a total of six gorgeous wedding gowns that we used for the shoot. The reason for mixing it up was to go with each of the styled tables and ceremony arches.
Plus, I couldn't resist.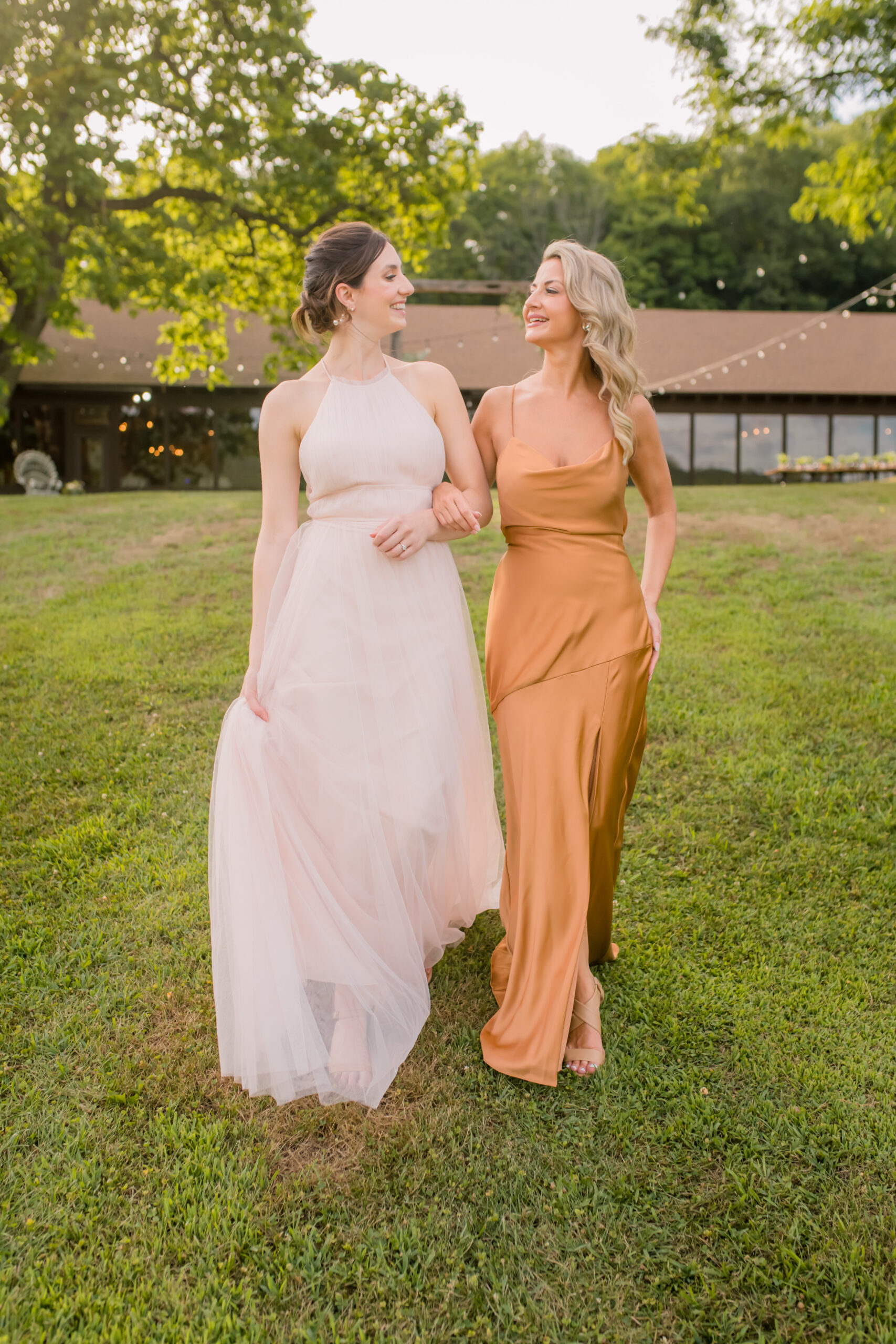 We also used three different bridesmaid dresses that worked with each other so we could take fun pictures like this one!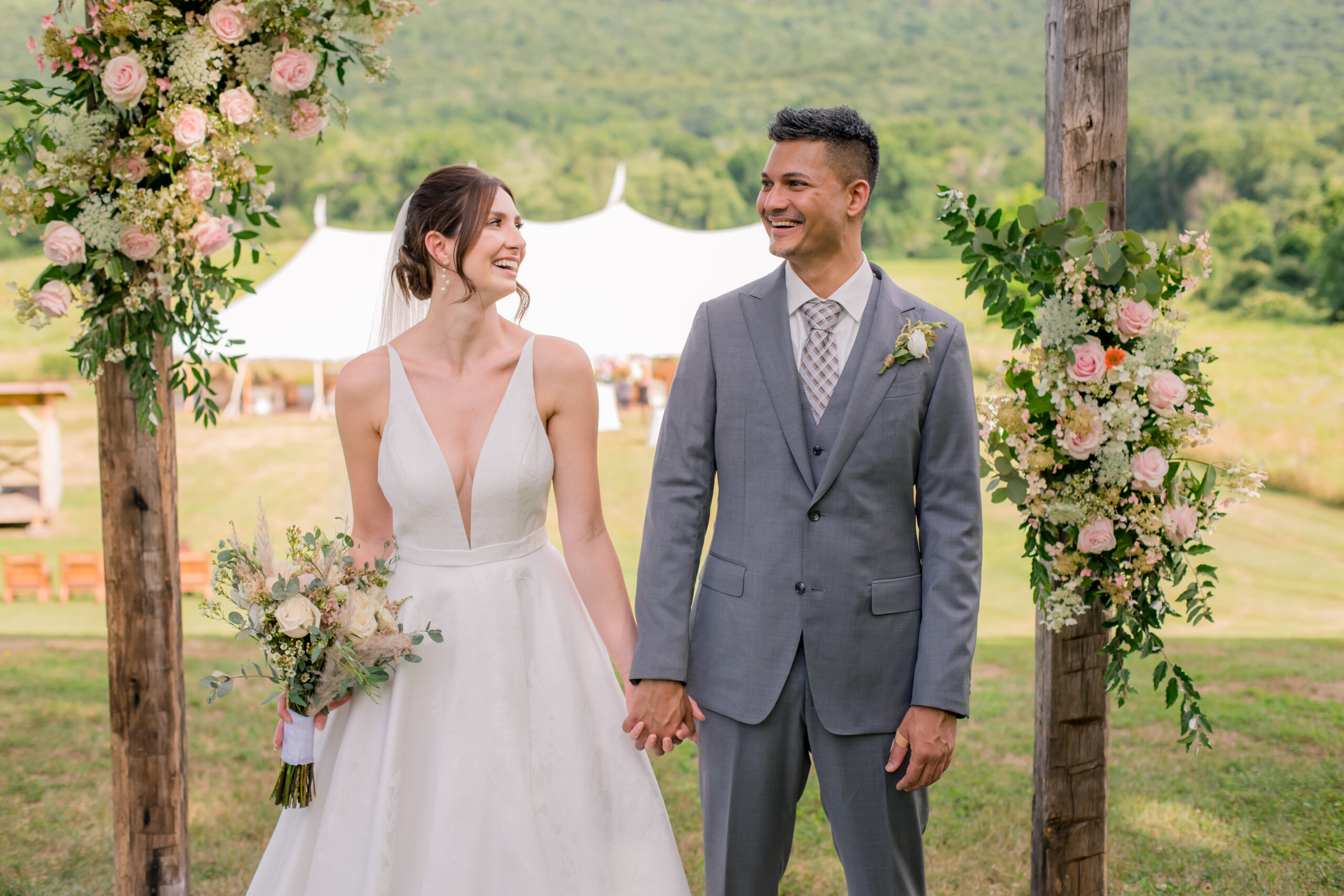 Along with those beautiful wedding gowns and glamourous bridesmaid dresses, two custom suits were designed specifically for this styled shoot and event!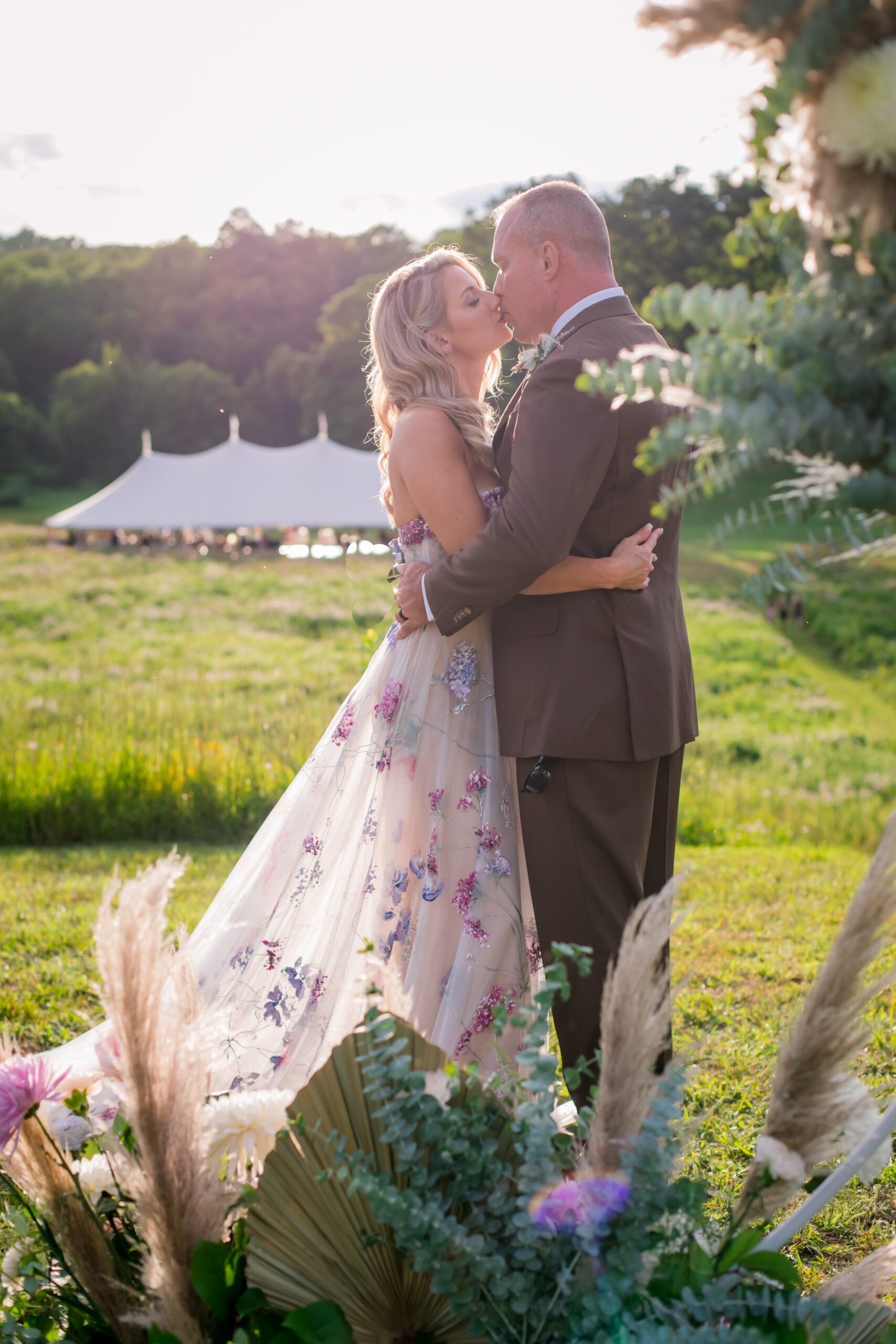 A styled shoot is nothing without the details, and there were several beautiful invitation suites designed with every bride in mind.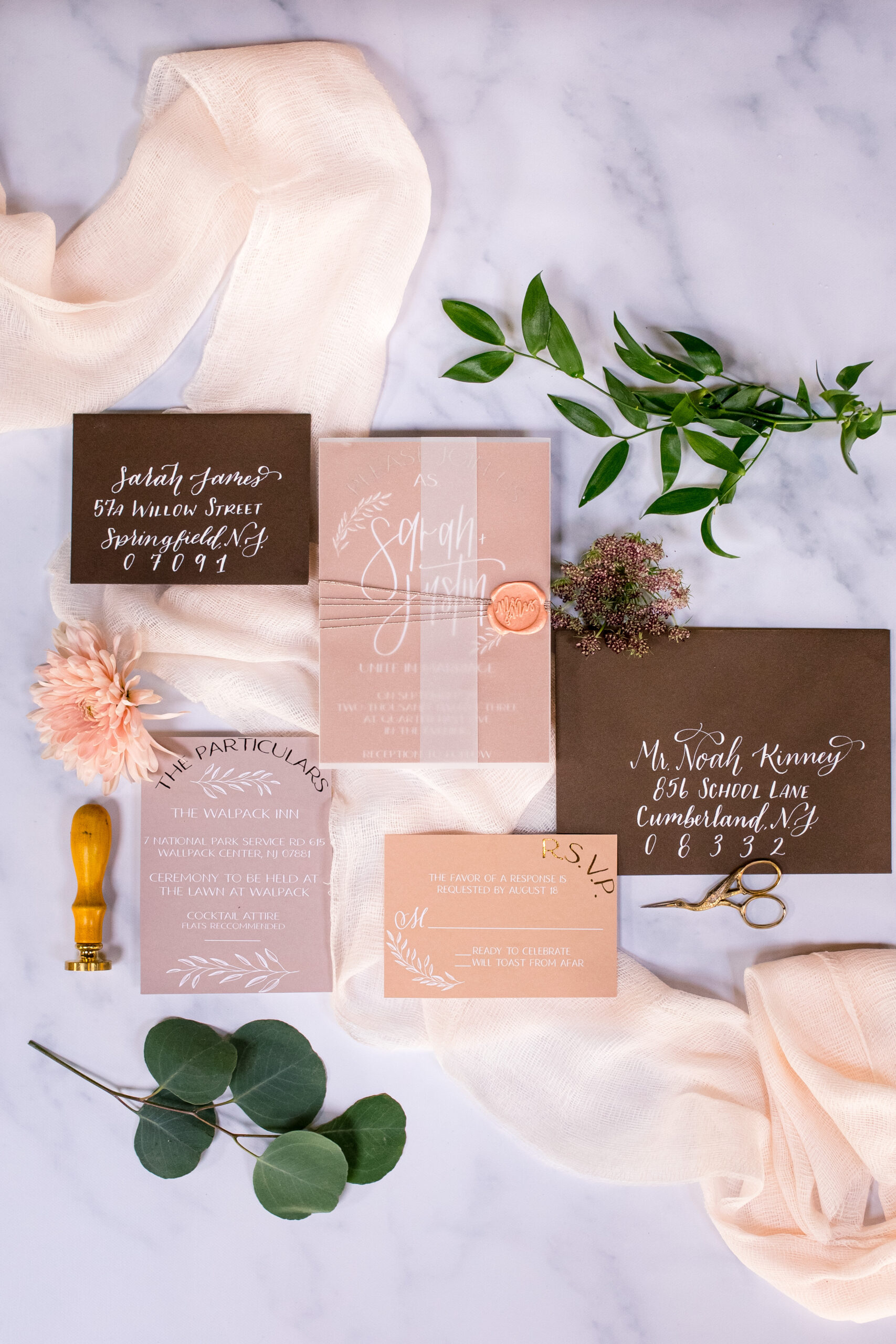 As the sun began to go down and guests started arriving, we made sure to create a fun atmosphere with some creative lighting and amazing music.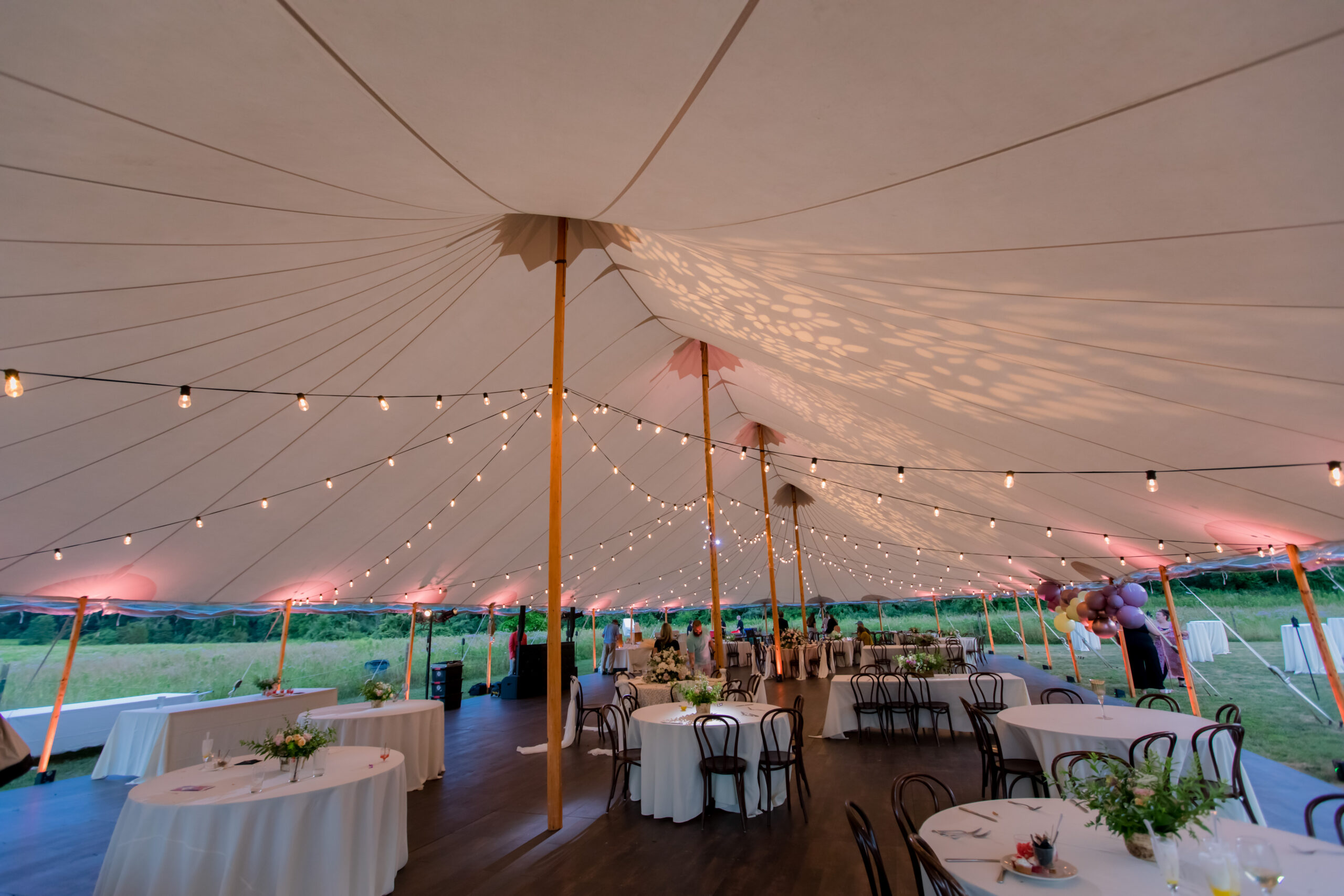 Did I mention the balloon arch welcoming guests into the sailcloth tent?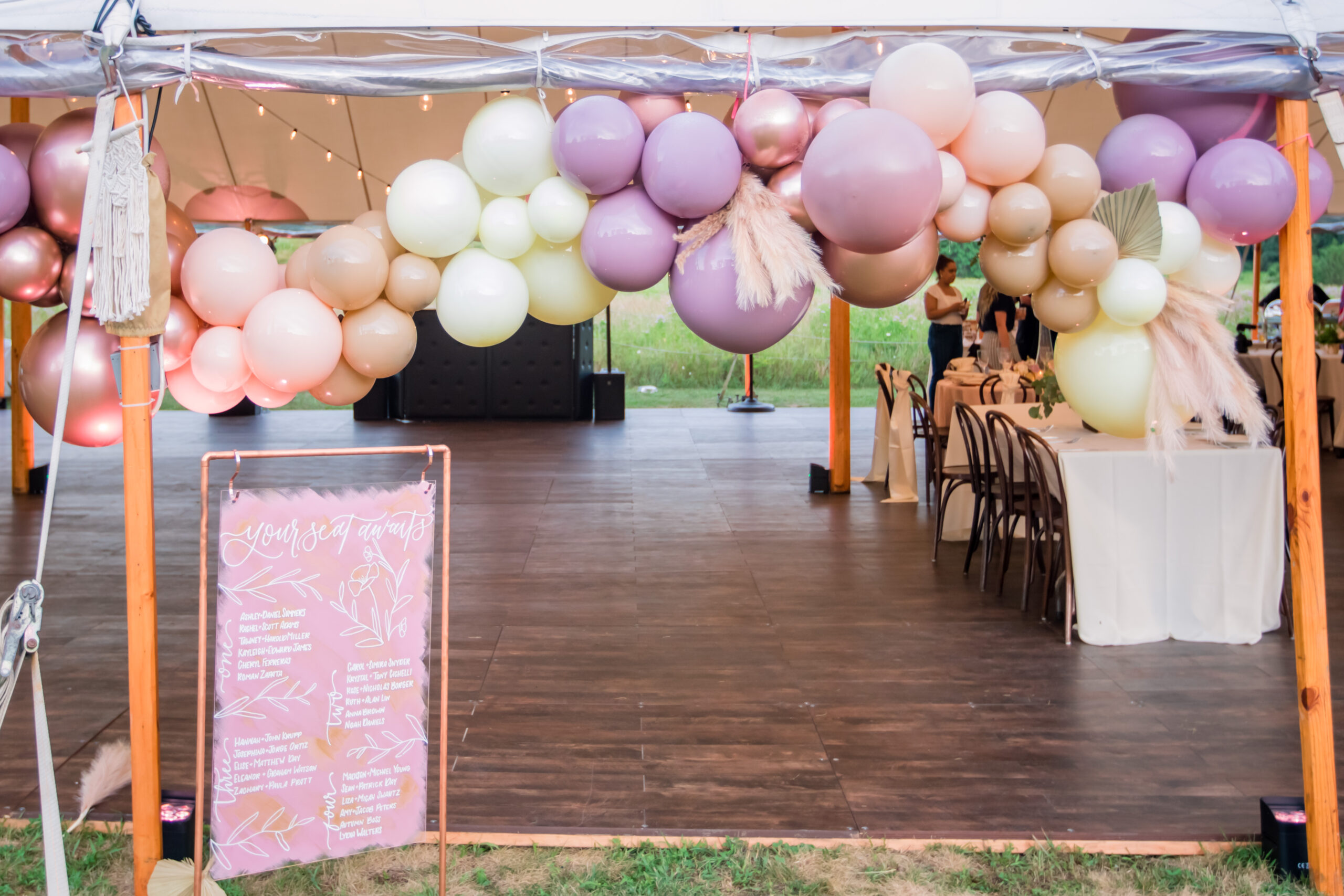 This day was a long one and we couldn't have done it without the help of our favorite vendors! Be sure to check out their websites linked below for your wedding day.
And of course, you know how to find us for all your wedding planning needs!
If you've got a property that you think could be the next big wedding venue, contact us today to set up a consultation.
Even more pictures below…..You're welcome!
Styled Shoot and Launch Event Vendors
Designer and Planner: Rothweiler Event Design
Photographer: Justin Tinapay
Video Team: NST Pictures
Florists: A Creative Touch, The Botanical Box, Scarlet Kreations
Catering: Delivering Experiences, Ultimate Caterer, Michelle's Catering
Tent: Sperry Tents NJ
Cakes: Royal Sweet Fairy, Fancy Cakes
Balloon Arch: Royal Sweet Fairy
Rentals: Party Rental 
Linens: BBJ La Tavola
Hair: JC Hair Design
Make-up: Beauty on Location
Invitations: Smokey Rose Press
Wedding Gowns: Bridal Atelier Montclair
Bridesmaid Dresses: Bella Bridesmaids Florham Park
Groom's Suits: Mannaestore
Lighting: JB Lighting Productions
Greenery Centerpieces: Lively Root
Donut Truck: Sweet Spot Donuts