Looking for destination wedding advice? Did you just get engaged and aren't sure if a destination wedding is the right choice? Maybe you're ready to start planning your destination wedding, but don't know where to start.
Consider this blog your crash course on everything destination wedding related!
Whether you've been engaged for five seconds or five months, committing to a destination wedding is never an easy decision. It might seem easy until you start talking about it. Find out everything you need to consider before you start the planning process, and what to do along the way!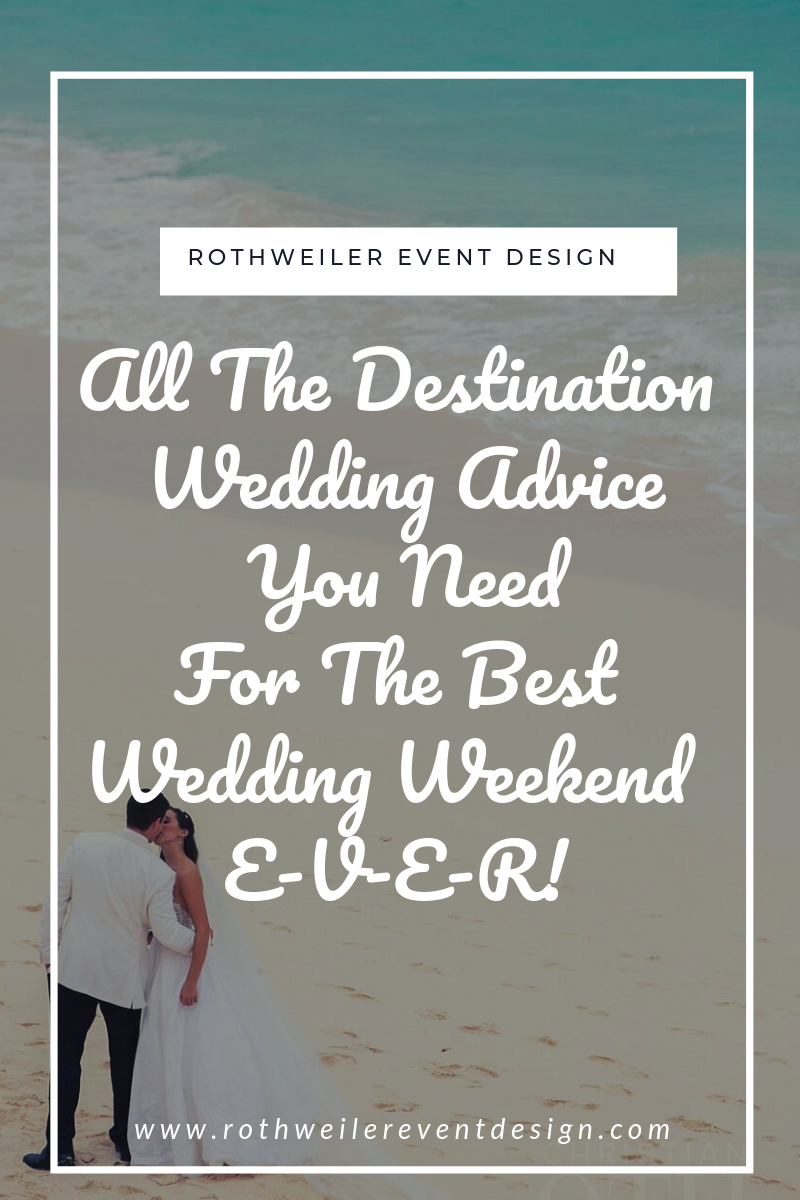 *Please note that most of the links of this page are affiliate links. This means if you click on a link and purchase, you will receive the same price, but I will receive a referral fee. This helps keep my blog free and allows me to share wedding planning tips with you. Thanks for your support!*
Having A Destination Wedding
Making the choice to have a destination wedding could seem like the easy part of wedding planning. After all, you both want to have one so what else is there to know?
Odds are, you've heard plenty of stuff about destination weddings. You've probably been to at least one if you're ready to leap feet first into the idea of planning your own.
Then again, you're probably not if you're still reading this blog, right?
Totes. Well, I'm about to say something that is going to make you question the actual validity of anything else that follows. In fact, you might question everything I've ever written or will write in future blogs. Ready?
Most of the destination wedding advice you've been given, and all the stuff you've heard is false.
How do I know this? Because day in and day out I work with couples to plan their weddings and I hear the craziest shit ever. The ways people lie about how to save money planning a wedding is crazy. Half the information my couples have is flat out wrong and it either comes from a website/blog, a friend that just got married or a family member that got married 100 years ago and thinks nothing ever changes.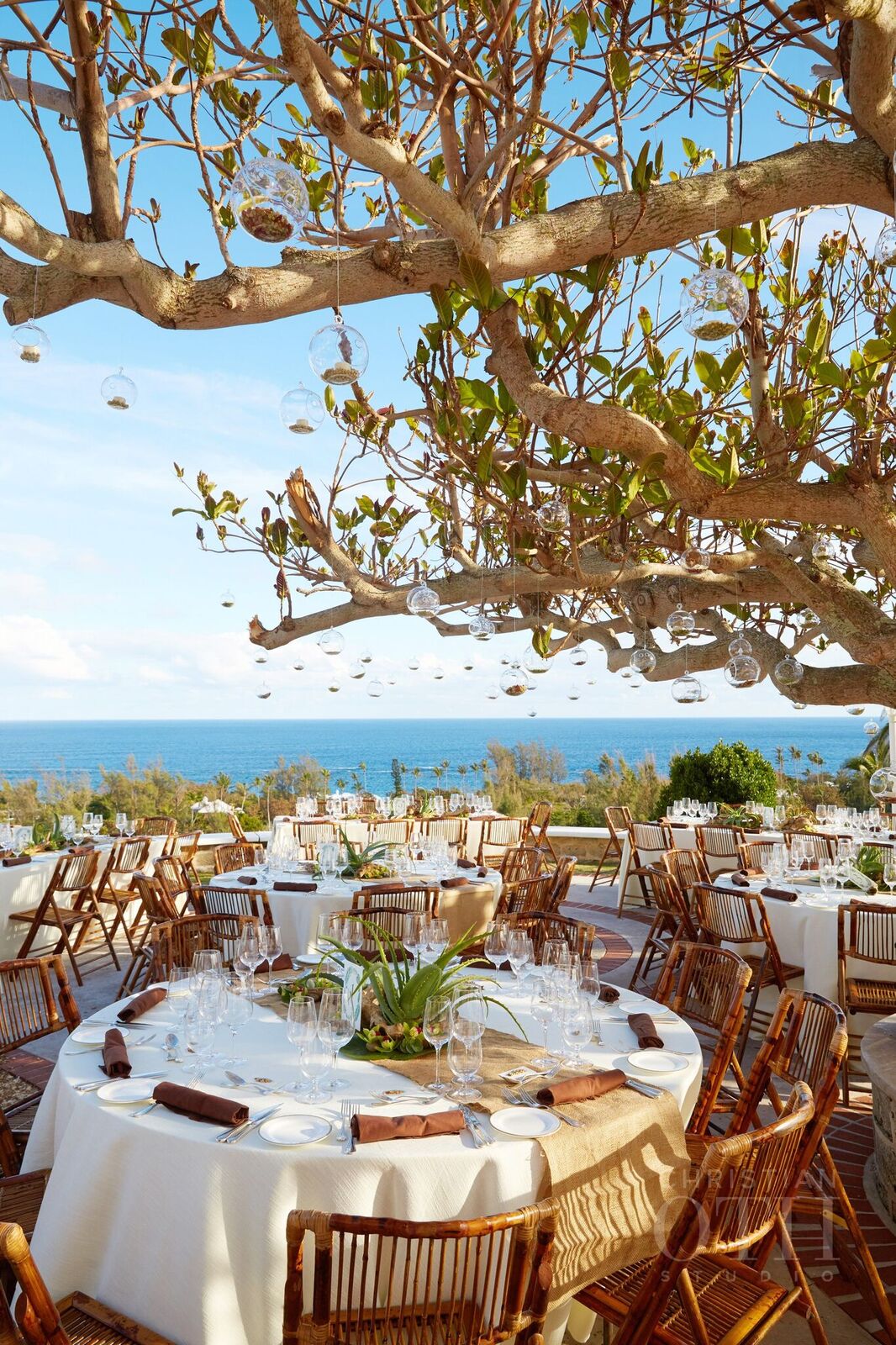 Just like the rest of the wedding world, destination weddings are very different than they used to be. In fact, I work with more couples for their destination weddings than I ever have before. I attribute this to the one thing they all seem to have in common:
Their location is a destination for most of their wedding guests.
Which means, if everyone has to travel to come to a local wedding, why not just have a destination one? The expense of a destination wedding is very much present for guests that would be flying to your location. The costs of travel and everything that comes with it is already going to be a factor for many couples and their guests.
This means couples don't have to feel bad asking their guests to come to a destination wedding because no matter where the wedding is, it'll be a destination for much of the guest list. Make sense?
Destination Wedding Cost
I mentioned that there are a ton of myths out there about weddings and that a lot of destination wedding advice is garbage. Weddings, local and destination, have one major thing in common:
No one knows what anything actually costs.
It's impossible to tell you flat out what a wedding or destination wedding is going to cost. There are too many factors to consider regardless of where you get married. What I can tell you is that you will not save money by having a destination wedding.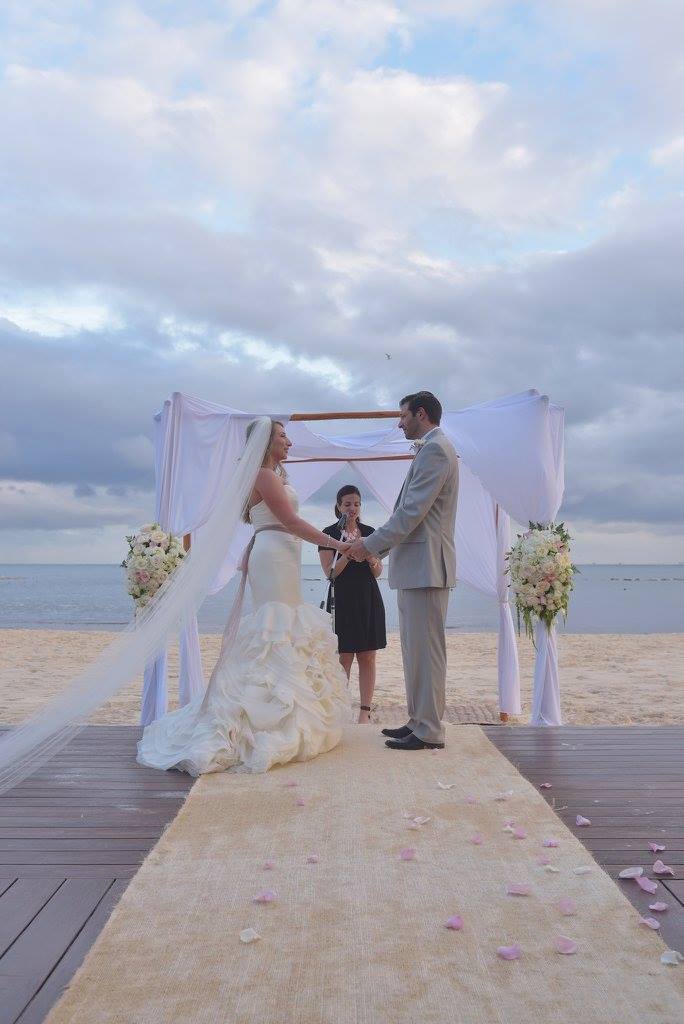 Let's back up for a minute though. If you've been around for awhile, you know how I preach about lower guest counts being the best way to save money. Destination weddings tend to carry lower guest counts, but the costs for everything might be higher.
So, can you save money with a destination wedding? Absolutely.
Should you have a destination wedding in order to save money? No.
More on that later this year in my e-book. For now, let's talk about some of the costs that the couple is responsible for with a destination wedding. Of course, the cost of the overall wedding and everything that comes with it, is the responsibility of the couple or whomever is financially handling those details.
None of this "registering" to pay for the destination wedding nonsense is acceptable, no matter what the internet says.
Along with that, the couple should expect to pay for transportation of the guests to and from the airport. This also means figuring out this schedule based on everyone's flight information.
The couple isn't always on the hook for the hotel costs for guests, but there are exceptions. First and foremost, if you want/demand your guests to stay at one particular place, then you need to cover that cost. This goes for your wedding party as well…especially if there are more affordable options out there.
If you provide a hotel block option (or two), you could be financially obligated to fill up these blocks. Loosely translated, if a guest decides to go through a vacation website or their travel agent to get an even lower rate, that won't count towards your hotel block. Before you sign with a venue, find out the percentage of rooms you will be responsible for booking and factor that number into your costs.
For a complete list of every cost a couple is responsible for with destination weddings, be sure to sign up for my mailing list right here and you'll be the first to grab my wedding planning e-book!
Finding The Location
One of my favorite things about a destination wedding, is that couples get the opportunity to share a special place with those they care about most. I've never been a big fan or really understood why couples look at destination wedding locations that they have no connection to. Obviously, you're not going to have a connection to a local wedding venue (typically) but to put in the work it takes to go to a destination, just because it'll look amazing on Instagram?
Hashtag lame.
When thinking about where to go for your destination wedding, talk about places that you've been before or even always wanted to go to. It's so much easier to develop wedding weekend activities when you're familiar with the location. Hosting a welcome party at a favorite local restaurant where you get to tell everyone why the location is so special, will have your guests super excited that they came.
If you're thinking about places where everyone will be confined to the resort, make sure there is enough to do without getting bored. You never want your guests to feel "stuck", so keep that in mind.

Before you decide on a location for the actual wedding festivities, it's super important to actually visit the place. Pictures lie and the last thing you want is a big, bad surprise on the wedding day. You wouldn't book a local venue without touring the space and getting a better idea of the layout, and this is no different. Plus, it's a lot easier to get all of the information you need about a venue when you're face to face with the person you'll be working with there.
Destination Wedding Invitations
You've got the location and all the details, and now it's time to put together the guest list and get the word out. It's likely you put together a basic list before you started wedding planning, in order to get an idea of how many people you'd need to accommodate. Now it's about narrowing that list down and getting serious.
Who should you invite to a destination wedding? Since these guest lists are on the smaller side, you're generally safe with anywhere from 10-60 people. Going over 60 is a little risky as the odds are against you that everyone will be available or even want to go.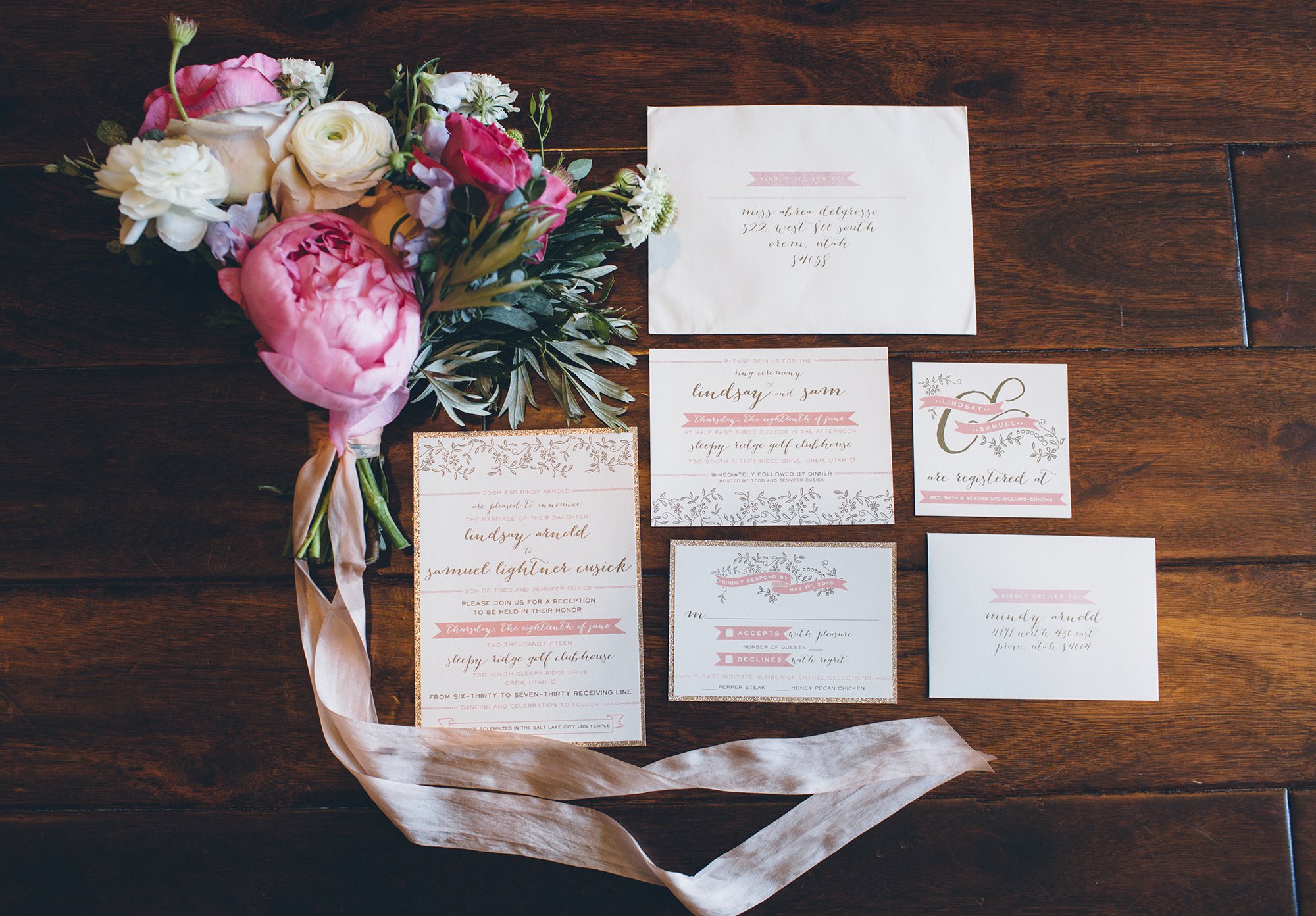 If you're looking for a way to keep your guest count down, having a destination wedding is a great way to do it. However, for those couples planning a destination wedding because their own location is one, your count might be higher. In fact, those couples should expect a more average wedding guest count anywhere between 100-150 people.
Related: We Share with Your Tango How To Address Wedding Invitations!
When deciding whom to invite there are certain things to keep in mind. Pretending everyone is on great terms with their immediate family for a minute, you should invite your parents, siblings, and grandparents.
Past that, invite extended family members only if you really want them there and you know they really want to come. If you really want them there but you know they will wish they could get out of it, then don't put that pressure on them to accept the invite.
Same rules apply for friends that make the cut.

Just like with any other wedding invite list, decide up front if children are welcome and what the age minimum requirement is. Many all-inclusive destination weddings and packages come with resorts that are adults only. Keep this part of your guest list in mind when deciding on both your venue and the wedding weekend activities.
Setting up a wedding website with all the information your guests need is essential. Personally, I love Appy Couple, which allows you to customize your website and make it all available via an App. Once your guests download the app, they'll even be able to use it without WiFi and know where they need to be and when anytime they access your page.
I recommend this app to all of my couples, but especially to those planning destination weddings. You can learn more about it right here. To have us customize your wedding website contact us here or sign up for my mailing list to find out what you need to include.
Wedding invitations should be sent out 3 months prior to a destination wedding, and Save the Dates need to go out 9 months to 1 year in advance. The Save the Dates should include your wedding website information so guests can prepare in advance of receiving their invites.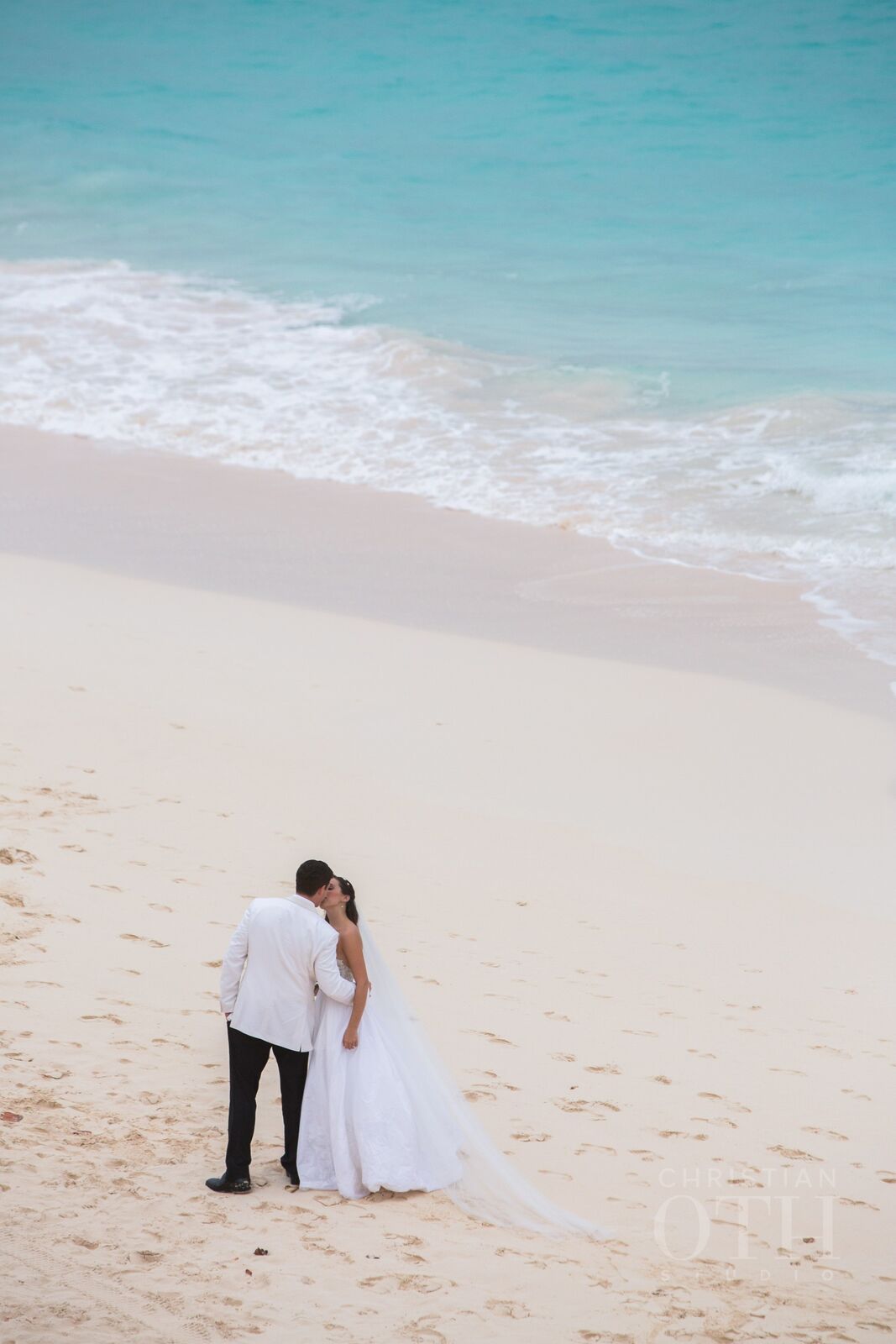 Destination wedding invitations are very similar to local wedding invites. Along with the basic information, I always recommend including an insert with weekend itinerary details. If you're having a welcome party or anything similar to that, be sure to get that all together in one place with clear locations and timing information. And don't forget any dress codes that guests need to know about!
I love all of the options for destination wedding invites by Minted. You can find the best suite, the right color, and exactly what you need in this folder that I put together. Plus, grab 25% off when you're ready to order by using my code: WEDPLROTHWEILER.
The Wedding Extras
One thing I see many couples forget to consider is bringing the stuff they need for the wedding day to the actual location. From personalized cocktail napkins to crystal champagne flutes, no one wants to travel with the wedding day extras.
If you don't want to pay through the nose for those extra checked bags filled with all that stuff, consider splitting it up among those traveling with you. Speak with your wedding venue about shipping everything ahead of time and if they can store it for you. Whatever you decide to do, avoid connecting flights so that luggage doesn't get lost and never check something you cannot live without…
Like your wedding dress. You'd be surprised how many brides never think about how to get their gown to their destination wedding location until it's too late. Work with your travel agent or airline provider to find out what your options are for storing your wedding dress in the captain's closet. Hint: Book a first class ticket and you're more likely to get a positive response.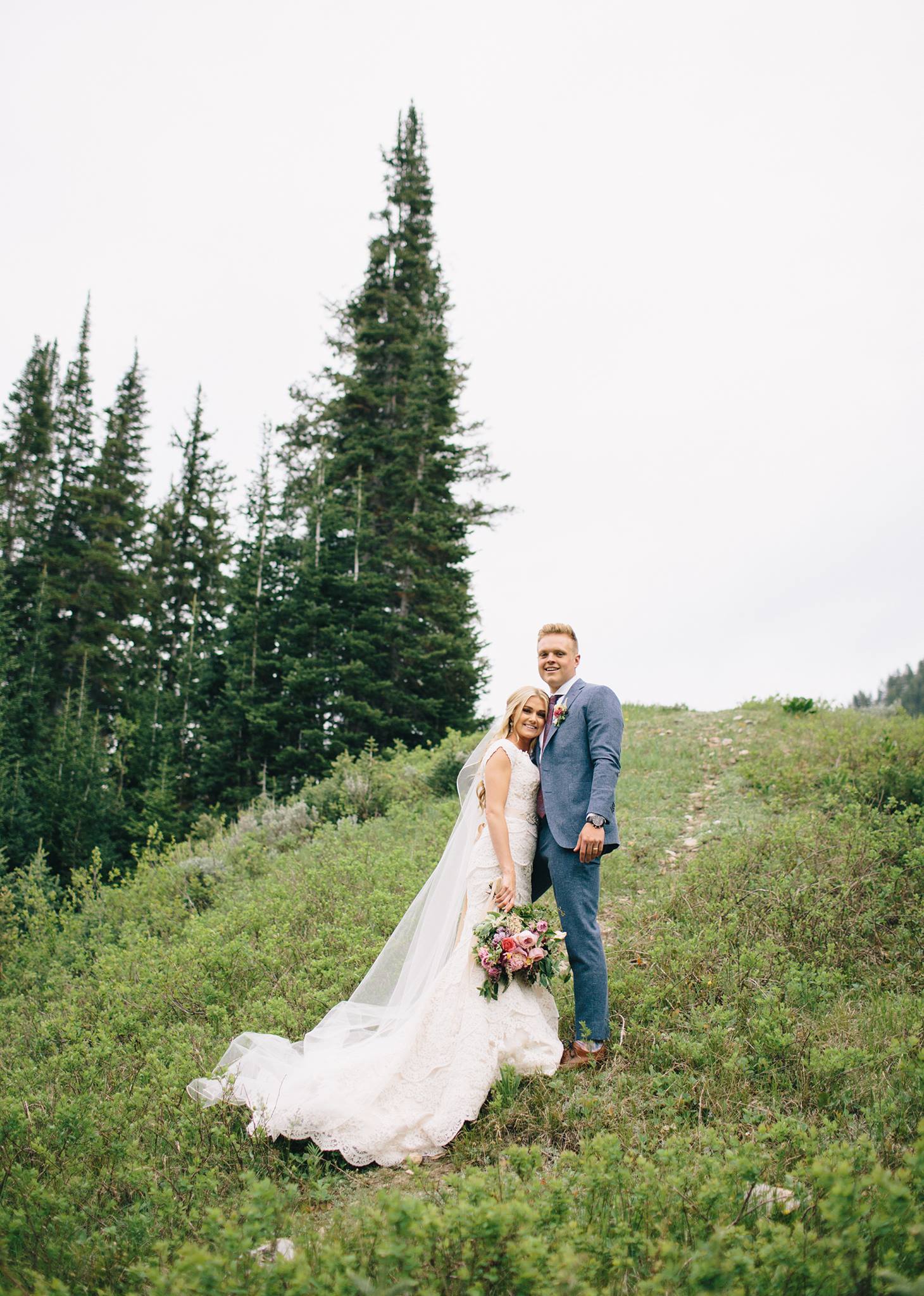 Along with forgetting about traveling with their wedding gown, brides also forget how to get it back home when the wedding weekend is done. You might not be able to bring home your dress and boxes of wedding extras if you're staying longer at the destination location or if you're going on a honeymoon immediately afterwards. Designate a guest that you know will be there (hi mom) and that is responsible enough to handle getting it all home.
Avoid packing up wedding gifts by either shutting down your registry right after your bridal shower, or providing a shipping address. This way, guests don't even have to travel with the gift in the first place and can just send it straight to your home.
If you're not looking to register for the basics, set up a registry with Honeyfund. When Honeyfund first became a thing, it was just about honeymoons. While that's still an awesome feature, couples can basically register for anything with them, including cash.
So, if you were ever wondering how you can tactfully ask for money as a wedding gift….Honeyfund is the answer. Set up your free account with them and get it all started right here!
Destination Weddings 101
Those are my crash course tips and all the destination wedding advice you need. Coming up in future blogs will be destination wedding location features, including the most beautiful places to elope and the best beaches to get married on.
Got a place you want to see featured? Drop it in the comments section below to be selected! Don't forget to sign up for the mailing list so you don't miss out on blogs like this and to find out when my e-book is first available.