Unique summer wedding invitations that aren't too trendy or done to death? Unlike a unicorn, these ideas do exist and I'm sharing a few in my wedding blog! I also wanted to talk about making old trends new again, and ways you can make a style your own. What do I mean when I say that? One of the things I hear the most as a wedding planner is how much my brides want to do what everyone else is doing, but differently.
I know, my head hurts too.
It's hard to avoid the trends though, right? Between Pinterest and attending weddings, you can't exactly put blinders on to everything that is out there. No one wants their wedding to be cookie cutter, and, in fact, couples are going out of their way to make their wedding unique. What happens when you like what you like and it also happens to be what everyone else likes too? How can you find something different when everything looks the same?
If you're hosting a Summer wedding, I'm sharing some invitation and stationery inspiration right here!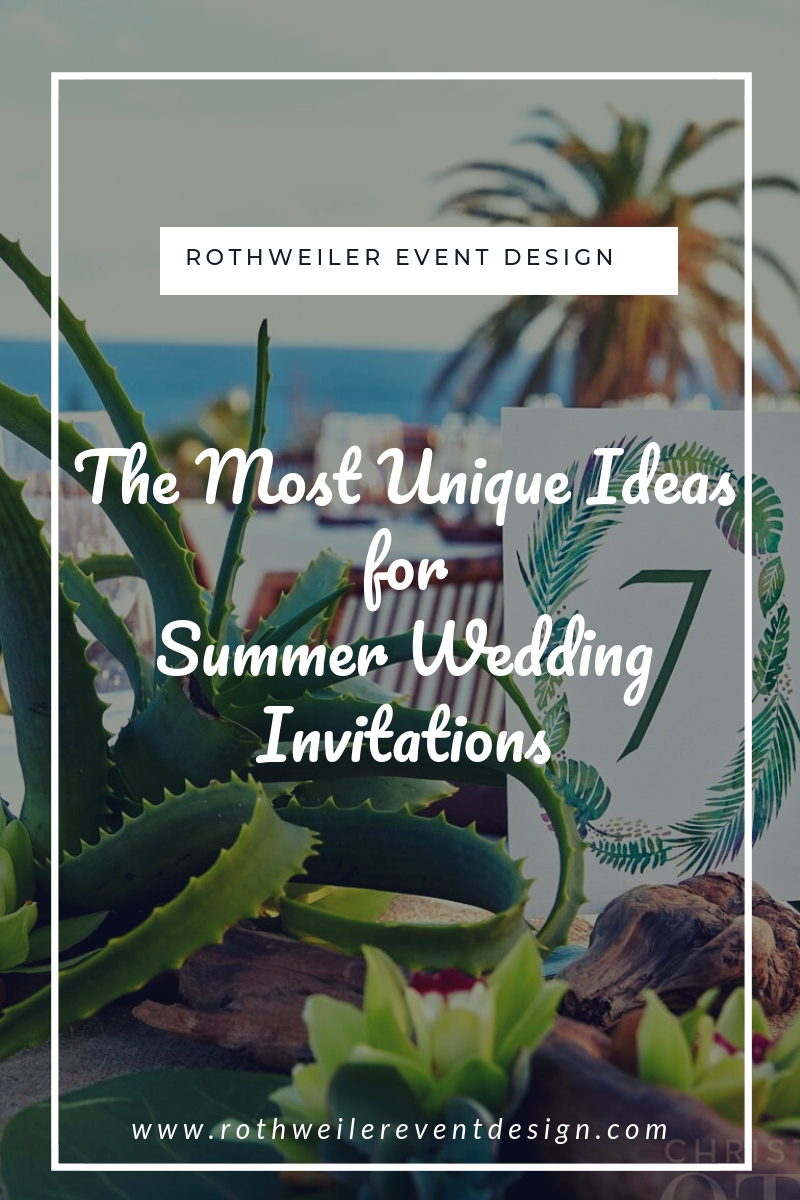 *Please note that most of the links of this page are affiliate links. This means if you click on a link and purchase, you will receive the same price, but I will receive a referral fee. This helps keep my blog free and allows me to share wedding planning tips with you. Thanks for your support!*
Unique Summer Wedding Invitations
I mentioned that most of the couples I plan weddings with tell me they want what everyone else is doing, but they want to make it different. Initially, that sentiment is mind-bending, right? If you want to be different, then just do something different. On the surface, it might seem just that simple, but it's really not. How come?
Starting with colors, couples eliminate any they don't like as well as ones that don't work with their season. That second elimination doesn't happen with every couple, but it happens enough to mention it. The remaining colors can be eliminated by other factors such as being overdone, not working with their accent color of gold or silver, or any number of other reasons. And just because one color remaining is pink, that doesn't mean it's all pinks.
Related: Stunning and Affordable Wedding Invitations Every Bride Will Love
Blush? Gorgeous. Fuchsia? Garbage.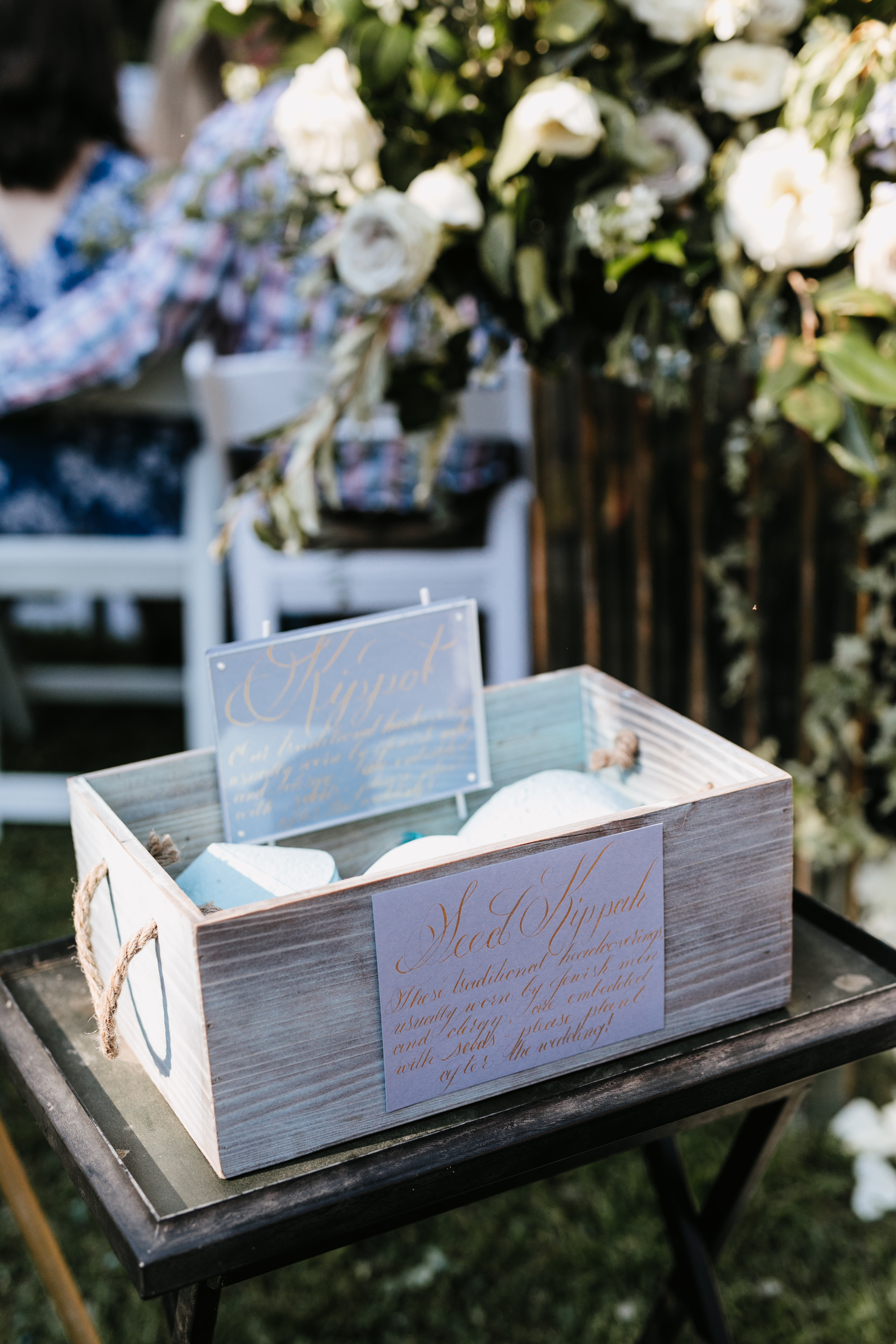 No matter how much I design with a couple using the idea of the vibe or concept as a whole, there's not much wiggle room with the color choice. I once had to switch out all of the chairs a wedding venue provided because my couple wanted silver chairs and the ones that came with the venue were gold. The color battle is not one I am willing to go into because I will lose every time.
Since I am typically restricted by color, and you're likely married to particular colors for your wedding day, it's easier to talk about ways to make your invites unique without dealing with actual colors. Besides, changing the color combination isn't the only way to make an invitation unique. In fact, I've used some of the most popular color combos for wedding invitations over the years as a wedding planner, and none of those invitations looked like anyone else's.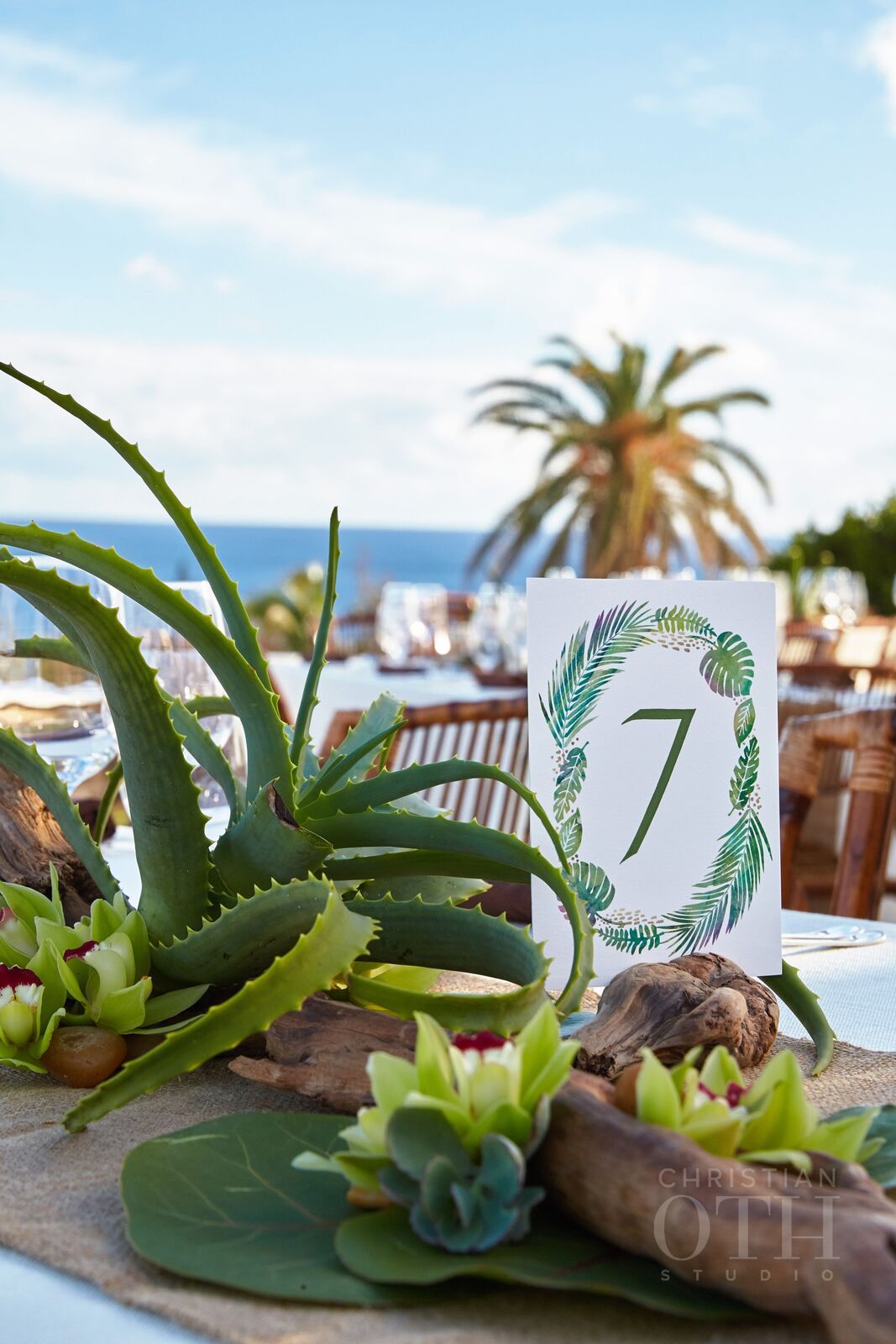 Outdoor Design Elements
Summer weddings tend to have an outdoor element to them. This also applies to brides and grooms hosting an island destination wedding in the dead of Winter. Why? Because you design for where you are getting married, not where you live. You're not going to have beach vibe wedding invitations if you're getting married at a ski lodge, right? Right.
Whether it's a destination wedding, or you're incorporating the outdoors in your wedding space, I'm a huge fan of working with what's around you. Think about it, there's a reason you selected your wedding location. If you're outside in any capacity, one of those reasons is everything around you. Similar to having your ceremony in a cathedral covered in stained glass, why compete with natural beauty?
When touring venues, you might not book in the same month that you will be getting married in the following year or years. Meaning, you could tour and book your venue in March, but your wedding date is in June. Obviously, the grounds will look completely different depending on your location. Most couples don't have a problem booking an outdoor wedding venue in Winter, because they can envision the trees filled in with green leaves.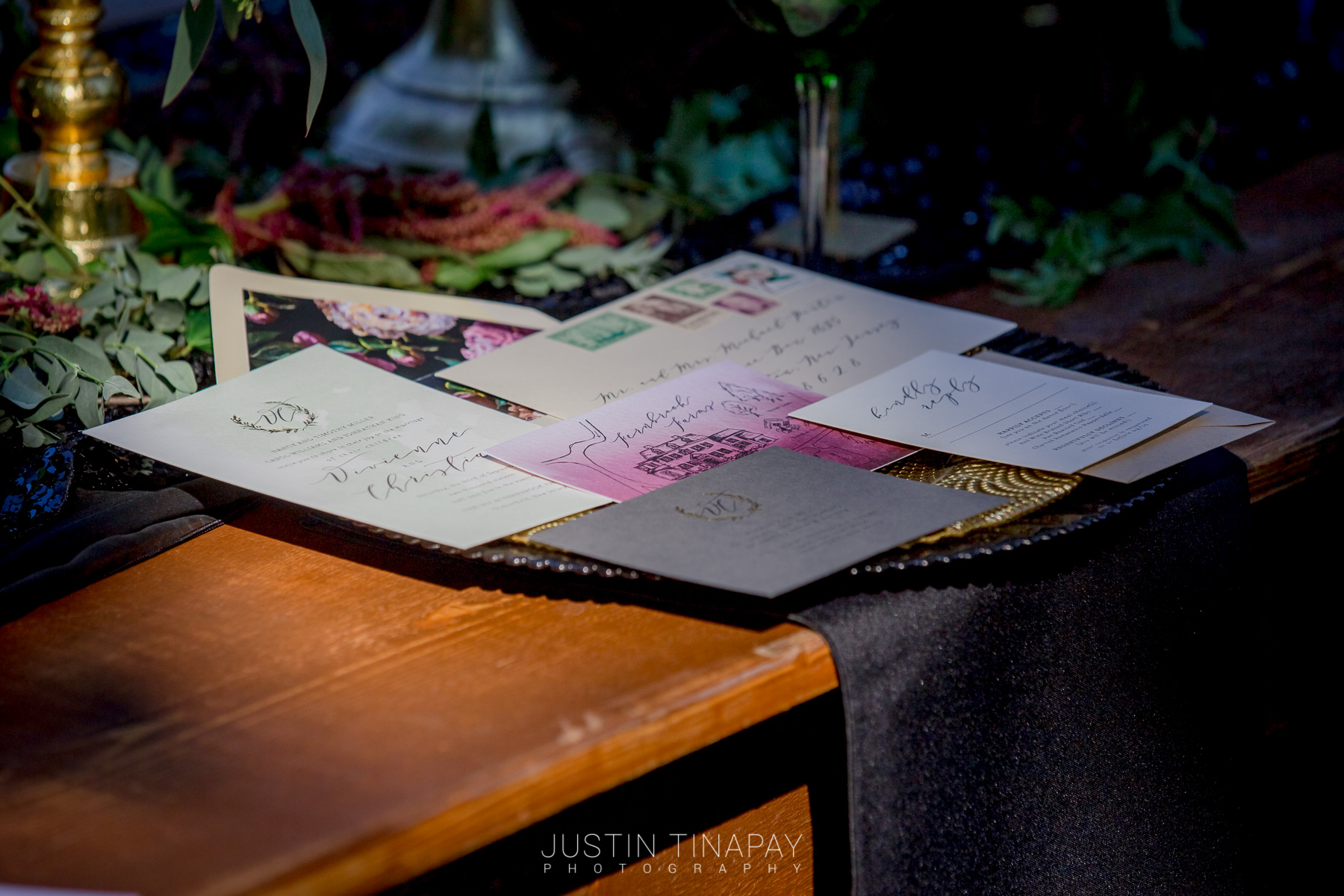 It's not likely that the only difference will be greenery though. Before selecting your venue, ask to see pictures of any outdoor site during the month you're planning to get married. Where will the sun be during your ceremony and cocktail hour? What flowers are in season and what color are they? Observe the types of trees and other details in nature.
Related: How to Make Your Wedding Invitations Easy
Once you have those elements all put together, find ways to incorporate them. Perhaps you're hosting your wedding in a nautical location and can use some "rope" to act as a belly band on your invitations. Surrounded by a forest? Use natural wood elements as part of your invitation suite or a box to hold ceremony programs. If your location includes crops of herbs, include some in a satchel tied to your favors.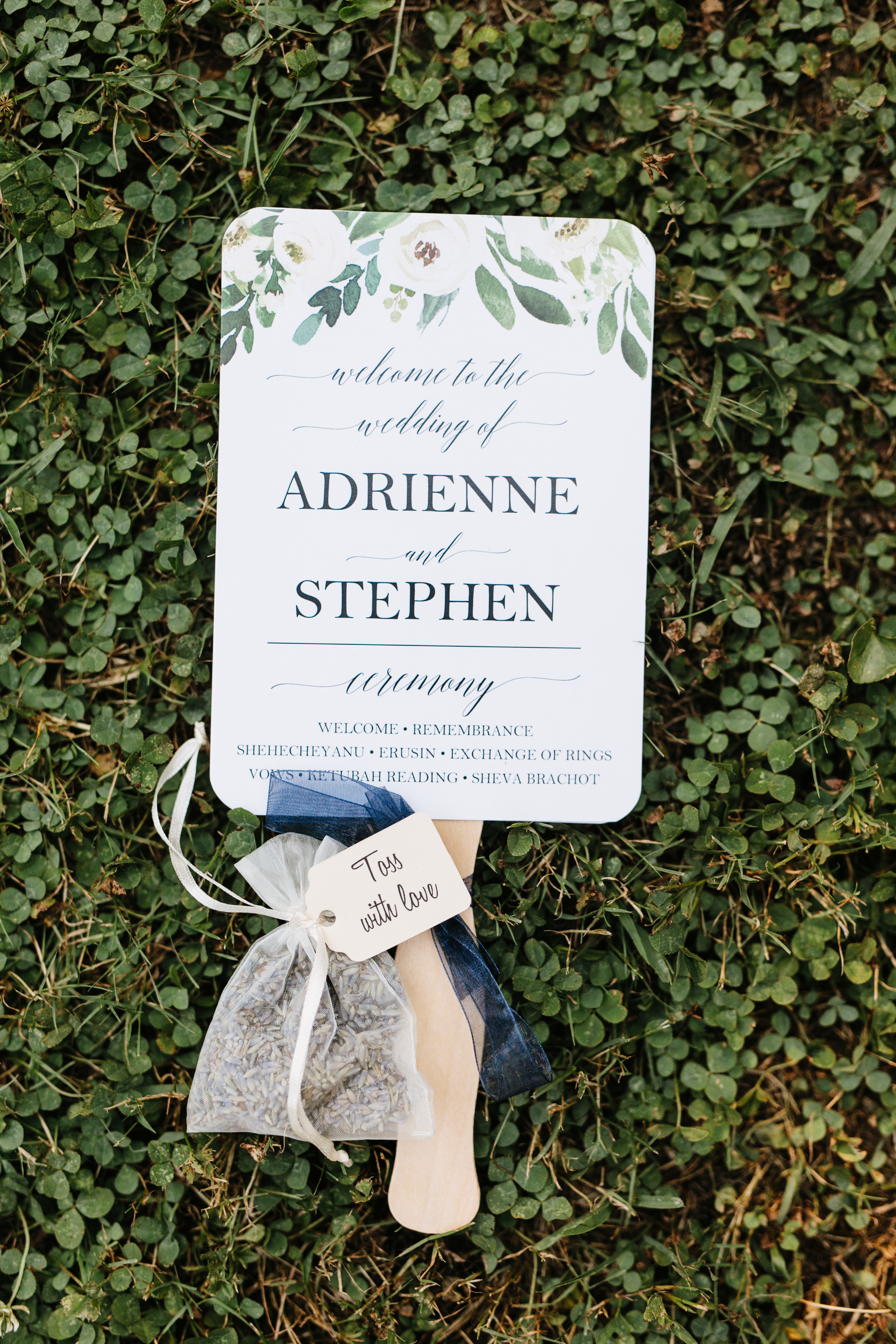 All The Colors Of The Wind
Outdoors or not, you can always include a least a portion of your surroundings into your decor. But, let's say your wedding location suffers from the camouflage effect; meaning, it really is nothing but green trees, or blue skies melting into the blue water. You've got one color and you may or may not want to work with it. I mentioned earlier that just because a bride likes pink, doesn't mean she likes all shades of pink. If you can't find a shade of the dominant color of your location to work with, look for a color that pairs well or the second most dominant color to work with.

Still can't get settled on your colors? Everyone feels a certain way about the Summer when they step outside. Think about the feeling you have at your venue and what Summer means to the two of you. Do you associate Summer with breezy and relaxing or is it more about getting caught in those afternoon storms and dancing in the rain? Use those feelings to help you select the best colors or best combination of them.
Be Daring
Everyone is generally afraid of picking colors that are either too dark or too bold. Let's just get this out of the way: There are no "wedding colors", there are only the colors you want to use for your wedding. OK, now that we got that out of the way…Summer is a great time to mix pale and dark colors together. You can create that contrast even by using the same color in three different shades.
To avoid creating a muddy look, I recommend using the darkest color as the accent. Compare it to painting the exterior of a house and using the accent color for the front door, versus as the main color of the house. In your invitation suite, smaller items like your RSVP envelope or border design are the best use of a darker and bolder color.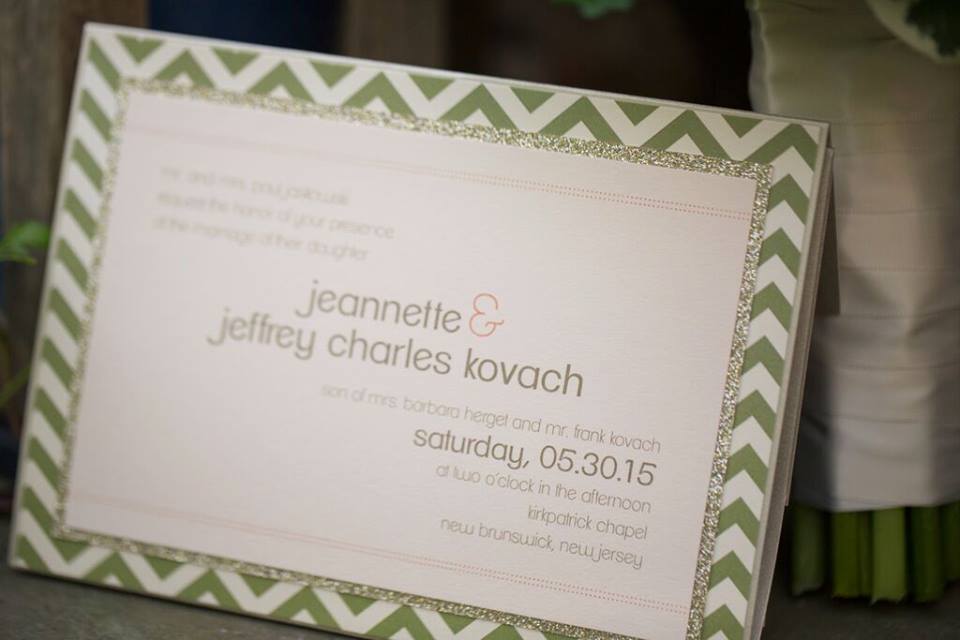 Summer is also the season when I think you can really push the envelope (pun intended). Choosing a strong design like chevron stripes is a daring choice because it's really hard to make it not "in your face". If you are going to use this type of pattern, it's important to carry it through to other design elements on the day of the wedding. Otherwise, it's a little random and like "oh I like chevron but do I lovvvvve it?".
A great way to incorporate the outdoor elements and being daring, as well as changing up a trendy trend, is to go with bold floral elements. The floral trend has been a trend in wedding style and invitations for awhile now. There are countless ways to change it up, but everyone seems to get stuck on the same 3 ways before time moves on and the next group uses the next same 3 ways. Dark floral envelope liners are a great way to make this trend a part of your design without overwhelming the entire look.
Summer Invitation Lovin'
It's super easy to fall down the Pinterest rabbit hole (and hey, while you're there, be sure to follow us) and get stuck on a trend. The best way to mix it up is to start with the basics like your venue and the colors that vibe with your wedding style.
What ways will you make your invitations unique? Are you using bold colors or patterns? Share your ideas in the comments section for others to get inspired by!