As I write this, the 689th winter storm is quickly approaching the area. It's the first day of Spring and Mother Nature
does not care

. Meanwhile, even my three year old is done with the snow. So, to help everybody get ready for Spring (whenever it decides to arrive), I put together 10 Spring wedding ideas that you can steal for your own big day!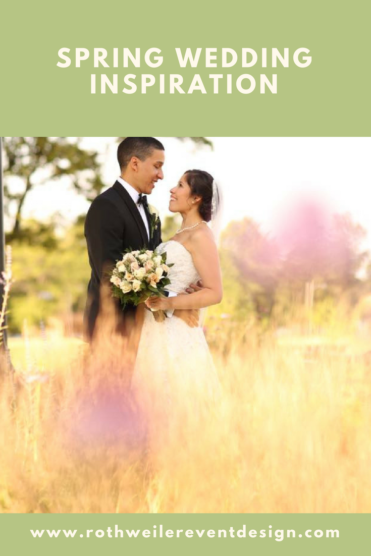 10 Spring Wedding Ideas
When you think "Spring Wedding" you probably think of flowers, right?
"Flowers. For Spring. Groundbreaking." -Devil Wears Prada-
It's a pretty obvious choice to use flowers as much as possible if you're having a Spring wedding. But most blogs will tell you to just use peonies or other Spring style flowers and you'll be set. There's also the idea to use Spring colors like pinks and blues which will only end up making your wedding look like an Easter egg hunt.
Lighter colors are absolutely the way to go for a Spring wedding, but the answer isn't just pink and blue centerpieces. There are plenty of color combinations available so you don't have to feel restricted to pastels. Once you have those colors chosen, you can work with your designer and florist to incorporate them into the decor; particularly the flowers.
1. Use a Floral Touch at Every Place Setting
Give your guests a touch of Spring when they sit down to your reception by placing a flower either on the napkin and menu or charger plate.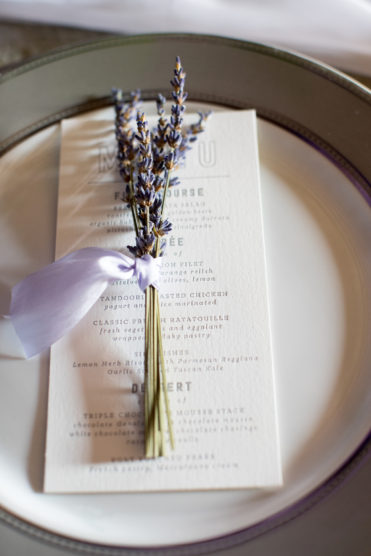 If you're using a charger plate, opt for one with a simple or neutral border, which will allow the floral piece to stand out. For couples offering their guests a meal choice, this is a great way to compliment the menu card as well.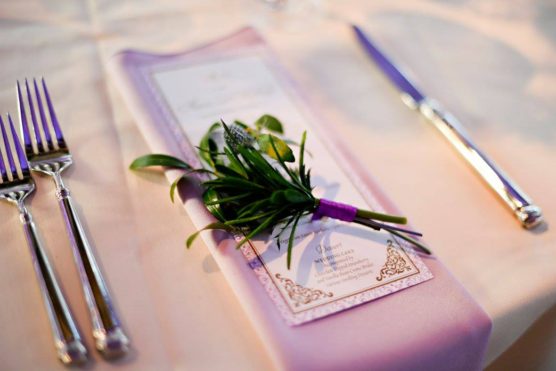 Instead of using a charger plate, or if your venue does not have the dinner plate pre-set on the tables, use a pop of Spring with a colored napkin to act as the backdrop for your floral piece. Can't decide on what flower to use? Mix it up and have your florist use two different blooms for every other place setting.
2. Flower Girl Power
If you have a flower girl or 4 in your wedding party, it's super easy to incorporate the Spring trend through their dress and even accessories.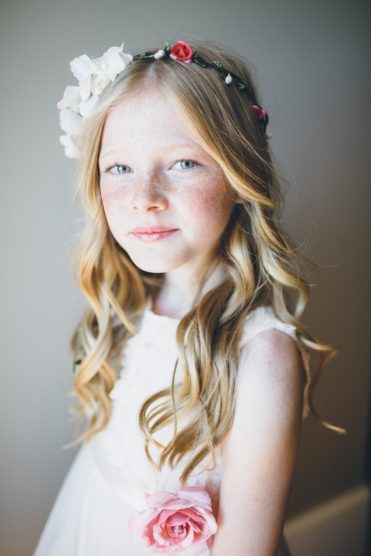 Look for a flower girl dress with a floral pattern or one that can be accessorized with a floral belt. No matter what your colors are, the flower girl wardrobe doesn't necessarily follow a set of rules and doesn't have to match everyone else in the wedding party. Don't be afraid to use a bright pink or purple rose as an accent, even if your colors are white and green.
3. Flower Crowns
Flower crowns are insanely popular right now (even though I used them at my wedding 100 years ago BTW) and the options are endless. Your florist can create this Spring look for your flower girls, which is always something little girls are excited to wear.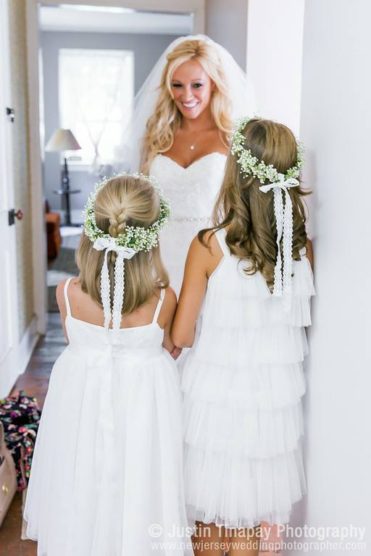 Of course, flower crowns aren't just for flower girls. Bridesmaids are wearing them now and even brides are choosing to wear them over the traditional veils.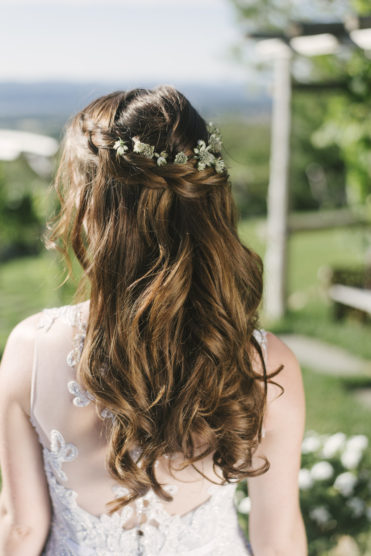 4. Go Outside
Truly having a Spring wedding? Take it outside, even if that means just your wedding ceremony.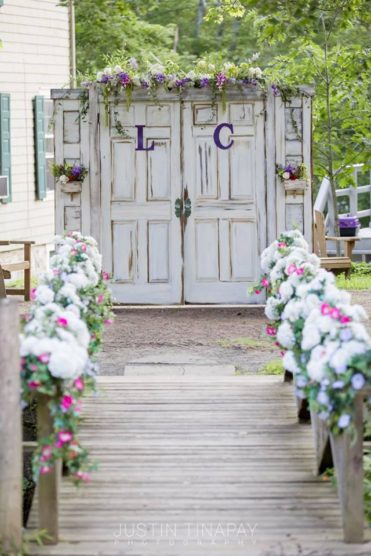 If you're not in an area where it "looks" like Spring outside, consider adding touches of flowers. Think beyond the ceremony arch or arbor, and put flowers on banisters and railings. Summer weddings can still have a spring vibe, even if the flowering plants have all turned green. Work with your designer to create a Spring vibe, even if it's just your ceremony being held outside.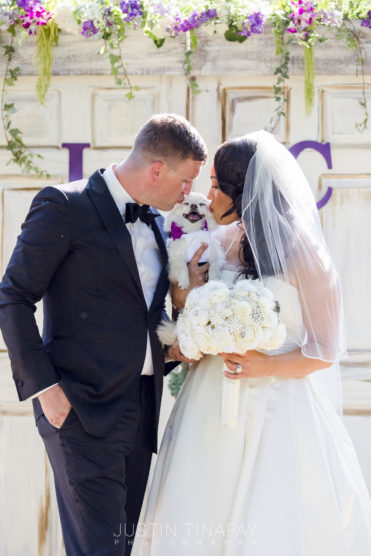 If you are planning on hosting your wedding outside, it's always important to have a Plan B. For how to prepare for bad weather on your wedding day, be sure to check out our blog on that subject here.
5. Bright Colors
Remember earlier when I said you don't have to make your wedding look like an Easter egg hunt to get the Spring look? While I'm not going to tell you to use bold colors like emerald green or marsala red, you can and should use bright colors like pinks and yellows.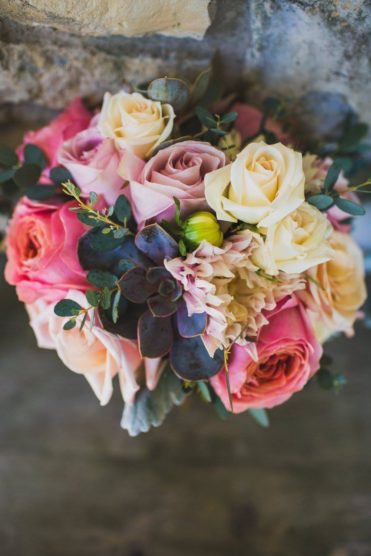 Spring is all about new life and new beauty, and sometimes nothing is more beautiful than a bouquet of bright flowers. If you're worried about the colors being too intense, you can tone it down be using paler colors as well.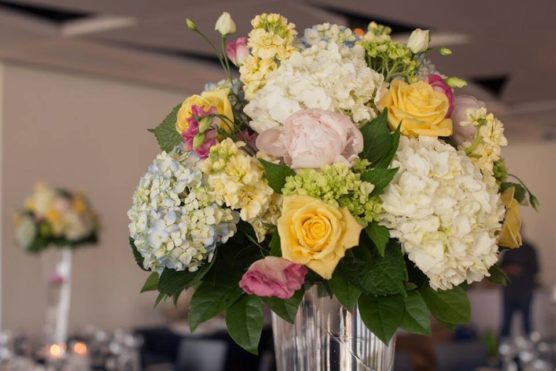 Another Spring idea for your flowers is to add in fresh greenery to break up the brighter colors. The greenery acts like a base to all of that color, which is perfect if you're looking for a more modern look.
6. Lace Dresses
I know there are plenty of brides trying to skip right over this one because you hate lace but hear me out. The reason lace is a staple in weddings is because it's classic and versatile. For some reason, most brides hear the word "lace" and think of their grandmother's tablecloths. Meanwhile, lace, when done right, gives a soft and romantic look that is perfect for a Spring wedding.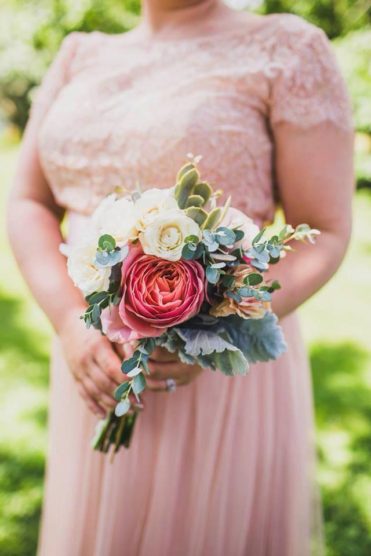 When used with other fabrics, lace is a perfect compliment. Even if the bride isn't wearing a single piece of lace, the bridesmaids can and there are endless options available that even the biggest lace-hater bride would love. Still not convinced? Check out these gorgeous examples our friends at The Dessy Shop have available.
7. Blue Groomsmen Suits
More and more, grooms and groomsmen are pulling away from black tuxedos. Aside from the black tie formal weddings, my couples are always asking me for other options. This trend is likely to continue as more weddings are being designed outside of the standard banquet hall and in places where a black tuxedo just wouldn't make sense.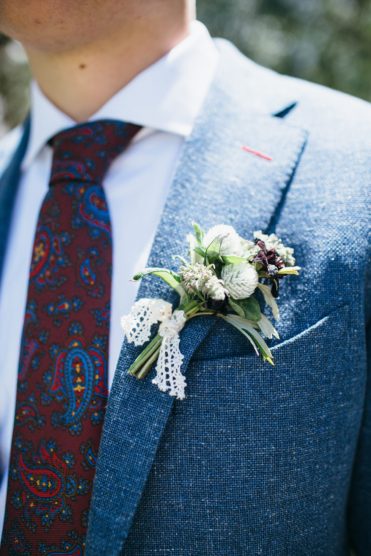 Dressing the groom and groomsmen in blue suits is a great Spring idea for so many reasons. The shades of blue available are endless and even the darkest ones are perfect for Spring. The color is also incredibly formal and can be dressed up (or down) using accessories including shirts, ties and even shoes.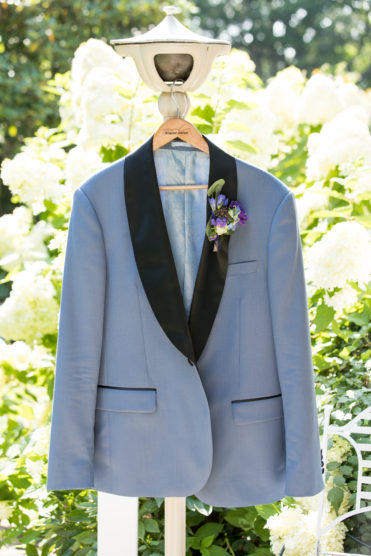 Not sold on the blue color for your formal Spring wedding? We love when our grooms work with our custom tuxedo designer to create the perfect mix of what they're looking for. If you want to ditch that black tuxedo, but you know mom wants to see you in something more formal, meet halfway and go for the satin details without everything else.
8. Cake Flowers
Yes, we're back to flowers again!! I am a huge fan of real flowers instead of sugary ones on cakes, but for Spring weddings, this is a must.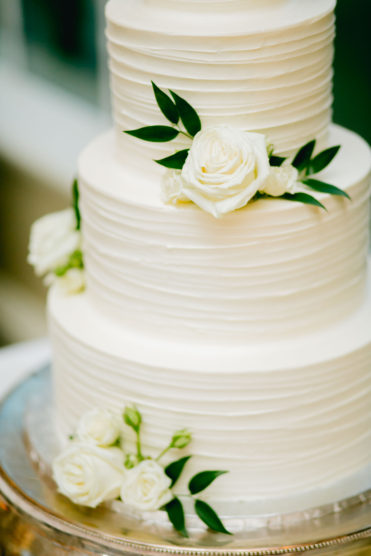 There are plenty of ways to add flowers to your wedding cake, making this Spring idea the most versatile on the list. Whether you want to cover the cake in a cascade of roses or simply add a few flowers here and there, we have all the inspiration you need on our wedding cake board right here.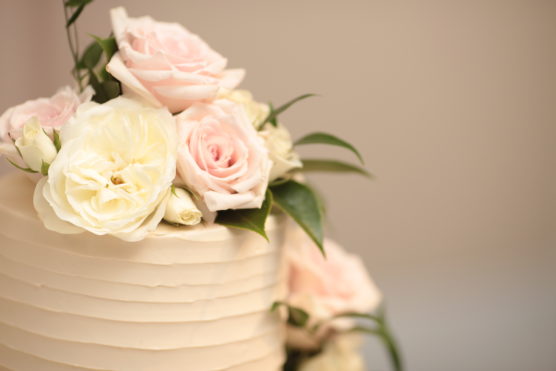 9. Floral Linens
Linens are one of my favorite ways to get creative with wedding decor. Floral linen options can be anything from a flat pattern to a more textured cloth. But no matter the color or colors of the floral pattern linen, this is a great spring idea for any time of the year.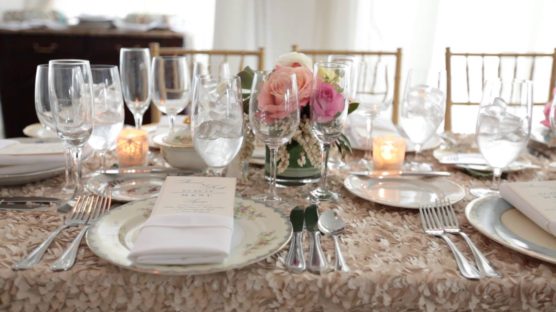 They are also one of the most complicated components, especially when you're dealing with (at most) a bunch of swatches trying to figure out what works. Since linens can also add up quickly, I always recommend adding linens to a few signature tables such as: cake table, gift/card table, escort card table and the sweetheart table. Since these tables can be different sizes, even using the same linen for all four tables will look different and add dimension to the entire look.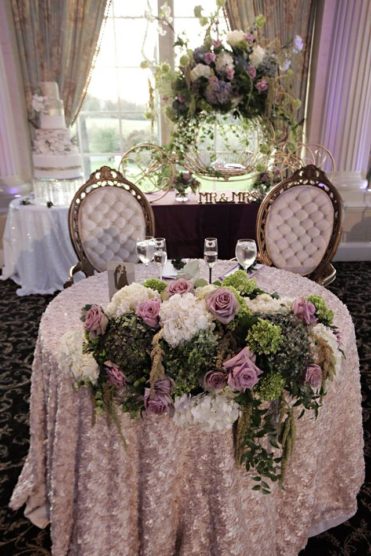 10. Sweetheart Table Floral Explosion
The sweetheart table will be a major focus of the reception for the entire night, even if the bride and groom don't spend much time actually sitting at it. Many times, the sweetheart table will be overlooked and wind up with little decor or just the bouquets from the bridesmaids. While there's nothing wrong with keeping it simple, there are many brides and grooms that don't think about this part of the decor until it's too late.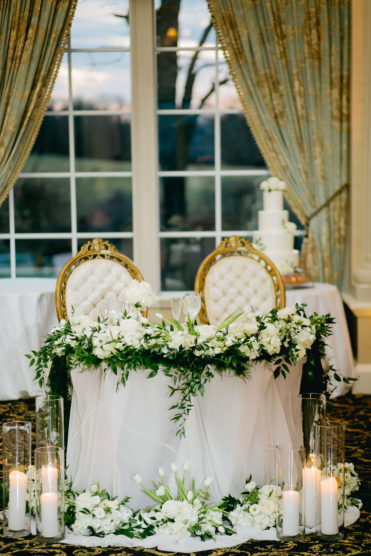 The sweetheart table is a great way to bring a little Spring into your wedding decor. Since the table is much smaller, it wouldn't make sense to simply add another centerpiece. Framing the table with florals is basically inviting the wedding guests into a Spring garden anytime they visit with the bride and groom (which is often).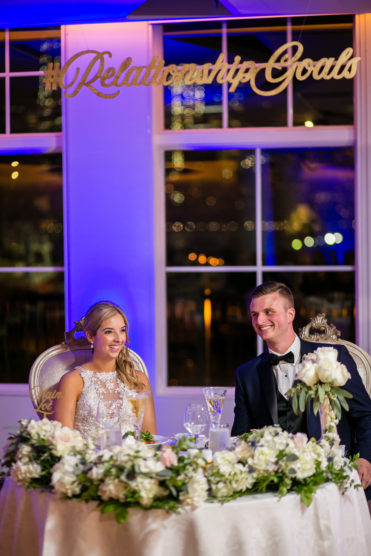 Whether you want to create a lush floral design that drapes to the floor, or frame the table with flowers and candles, you can totally bring a bit of Spring into your wedding by focusing on your sweetheart table!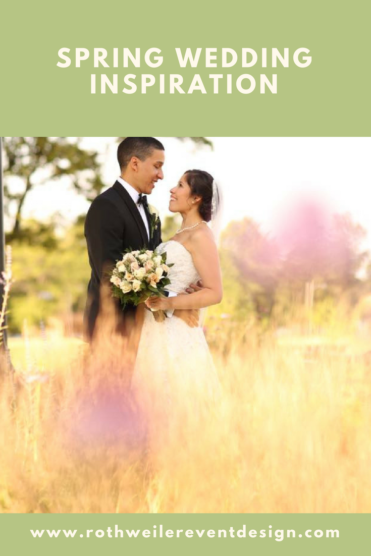 Are you having a Spring wedding or bringing a bit of the season into your own big day? What are you doing to make that happen? Share your Spring ideas in the comments below for other engaged couples!