If you've ever been invited to a wedding, at some point in the process you probably received a "Save the Date" card in the mail. That card is sent out before the invitations, roughly 6-8 months prior to the wedding date. Many couples choose to be informal and use one of their engagement photos for the background along with general wedding details. But that's not the only reason why you totally need an engagement photo session prior to your wedding…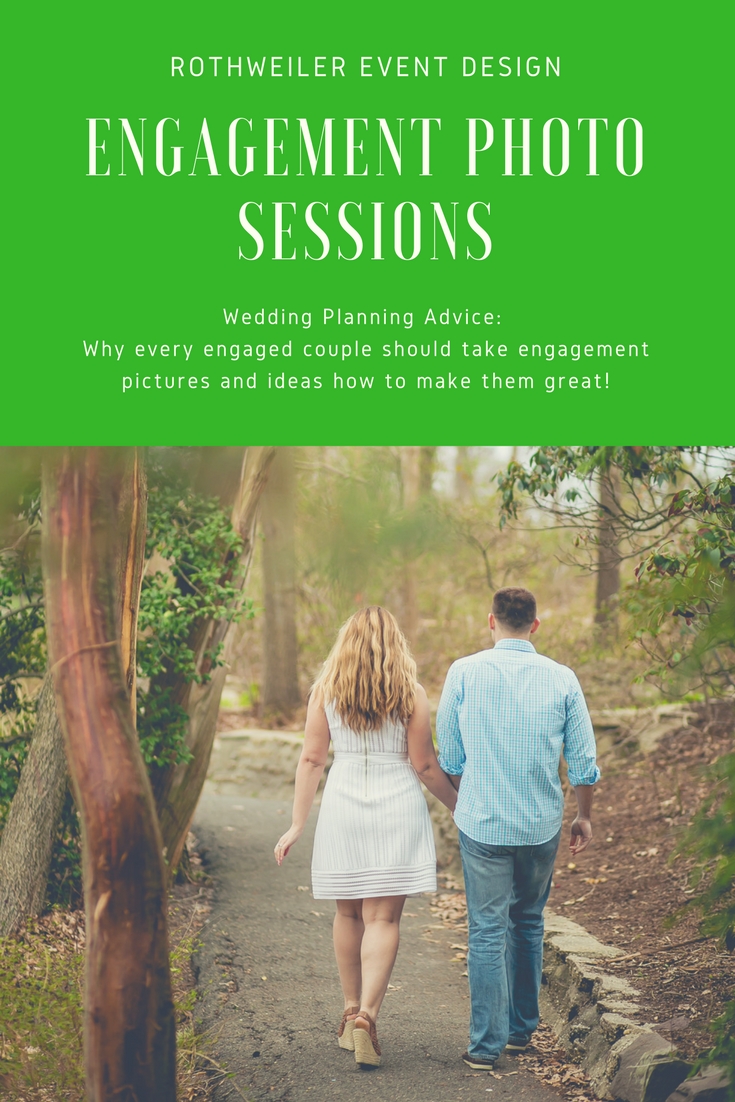 **Please note there are affiliate links within this blog post which means I may receive a small percentage of the price at no additional cost to you. No worries though, as I never endorse anything I don't absolutely love**
As a wedding planner, I am always encouraging my couples to schedule an engagement session with their wedding photographer. Besides the fact that you'll receive great photos of the two of you, there are multiple other benefits to consider. There are also things to consider as well as some misconceptions that I am going to share in this blog. If you are engaged and on the fence about setting up an engagement session, not sure about the details or just totally clueless, then read on!
What is an Engagement Photo Session?
An engagement session is an hour or hour and a half where you and your fiance take pictures with (ideally) your wedding photographer. When interviewing photographers for your wedding, it's important to find out if they offer these sessions as part of a package or if they can be added on. A big misconception out there is that all photographers include engagement sessions in their packages. That is simply not true, so don't go into the interviews assuming anything.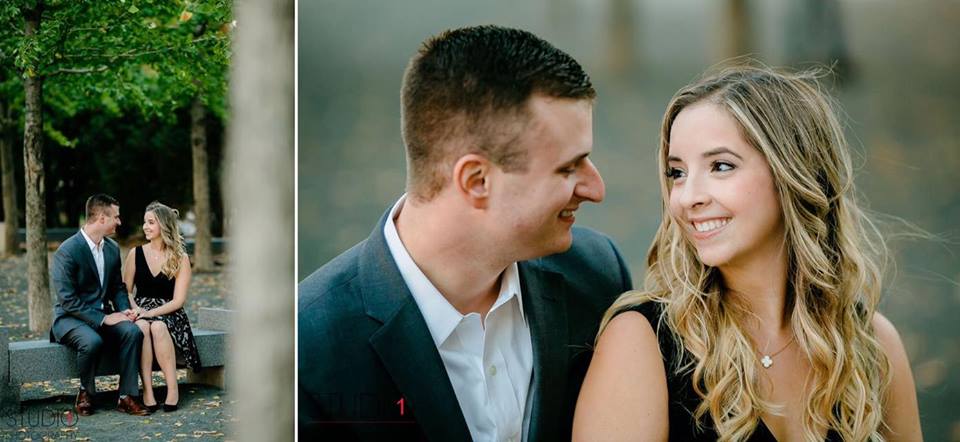 What Do You Get From an Engagement Session?
The photos from the engagement session are typically used in a "Save the Date" card or magnet. There are various layouts that allow you to include multiple photos or even a collage. I love working with Minted because not only do they have plenty to choose from, but you can see a proof right on your screen if you have the photo file. Plus they always have amazing sales going on and when you're planning a wedding that's clutch.
But even if you aren't going to do the photo Save the Date thing, you can work with your photographer to get prints from the session. These prints are great to have on display at your cocktail hour and of course in your home in the years to follow.
While it can be tempting to use an online program to create these types of prints, the money you might save isn't worth it. Websites that allow you to upload photos for them to print and send you, will frequently distort the image, create pixels or make it blurry. Work with your photographer here to guarantee quality prints for anything more than your Save the Dates.
Getting to Know Your Photographer
One of the best reasons (if not the best reason) to have an engagement session is to get to know your photographer better.
"Engagement photo sessions help foster the relationship I have with my clients. I get a glimpse into their personalities and how they interact as a couple."

-Berit Bizjak of Images by Berit.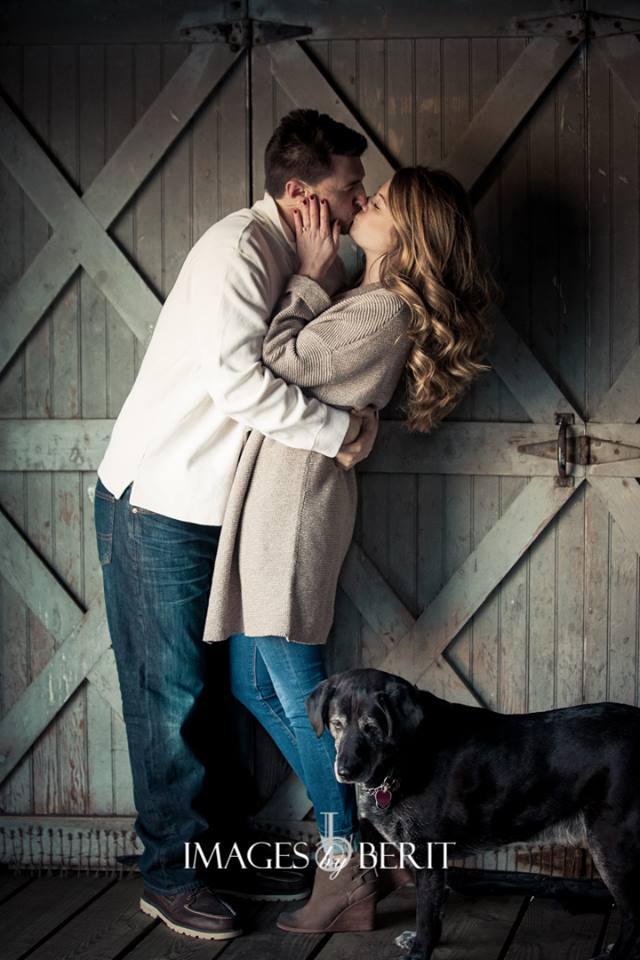 When I work with my brides and grooms, I always insist that they meet with photographers before hiring "the one". There's only so much you can learn over email or even Skype. During an engagement session, you get the chance to get to know each other even better, which will make the photos on your wedding day run much more smoothly.
Paparazzi
It's not everyday that you and your fiance stroll along a beach followed by a photographer, pausing to gaze at each other every 20 feet. It can feel awkward and unnatural taking staged photos that will look like candids. Your photographer is a professional (because you were smart enough to hire a professional), so they have done this before.
"I think an engagement shoot is important. The couple gets to experience the creative process. It will be familiar to them on the wedding day and the wedding pictures will look better." -Domenick Michael of Domenick Michael Photography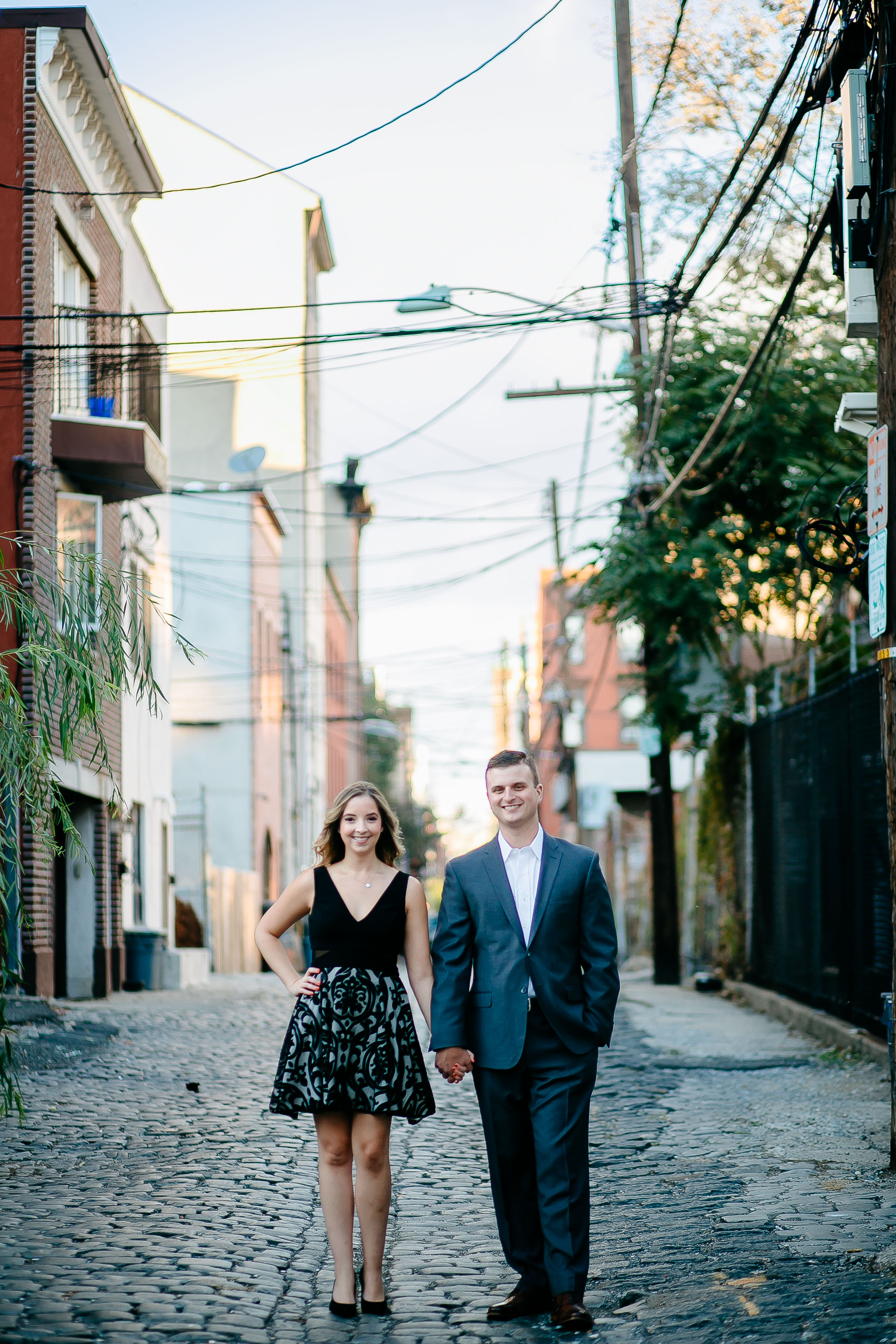 Let your photographer guide you during the pictures and be open to their suggestions. What they see through the lens is what matters and they want you to look amazing and feel comfortable. Once the wedding day rolls around, you'll be used to working with them and it will feel less like a first date with someone you've never met.
What To Wear
Many couples like to do a wardrobe change, which gives them the option to have both formal and informal photos. A lot of my brides worry about what to wear and coordinating outfits with their fiance.
"Avoid things that are too tight or too loose as they won't be flattering in pictures, and try to stay away from loud patterns and colors like plaid and neon." -Vanessa Joy of Vanessa Joy Photography
Keep in mind where you will be taking these pictures and what the weather will be like. If your location is outdoors, be sure to dress appropriately for the season. If you need those beach pictures but your session isn't in the summer, don't expect to re-enact "The Notebook" for your photos. You won't be able to take fun engagement photos if you're freezing to death.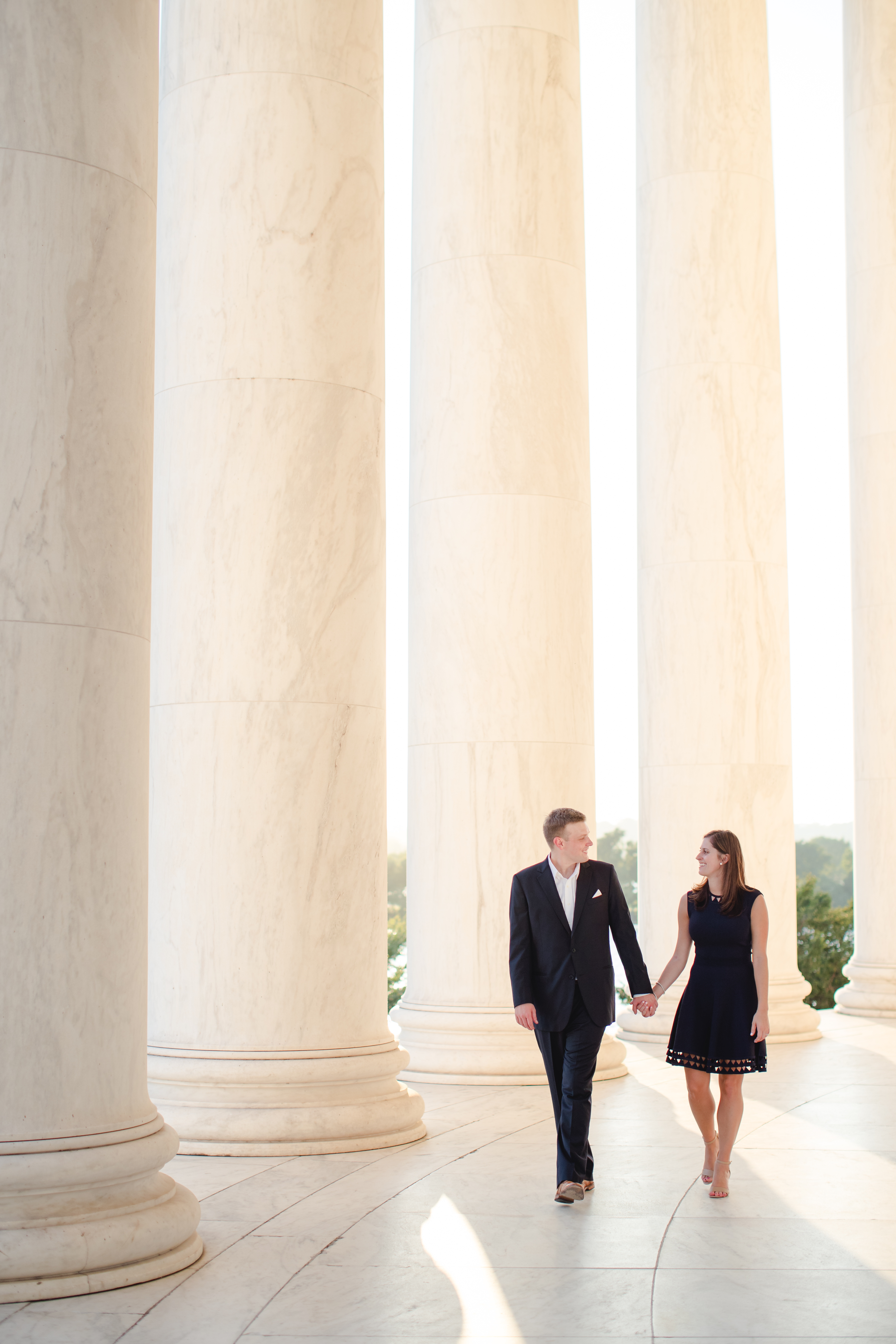 Location, Location, Location
Many couples have a difficult time selecting a location for their engagement session. If the plan is to be outdoors, there always has to be a back-up plan, and that can cause issues as well. Things to consider when choosing your location include considering places special to you both. Perhaps you can go to the site of your first date or even where you got engaged. You could also try a brand new place like a park you've never been to or ask your photographer for recommendations.
Wedding Planner Tip: Discuss the location options with your photographer during the interview process. Just like not all photographers will include engagement sessions in their package, many will have travel restrictions as well. Before you select a beach 3 hours in the other direction, mention it to your photographer and find out if there will be an additional cost for travel.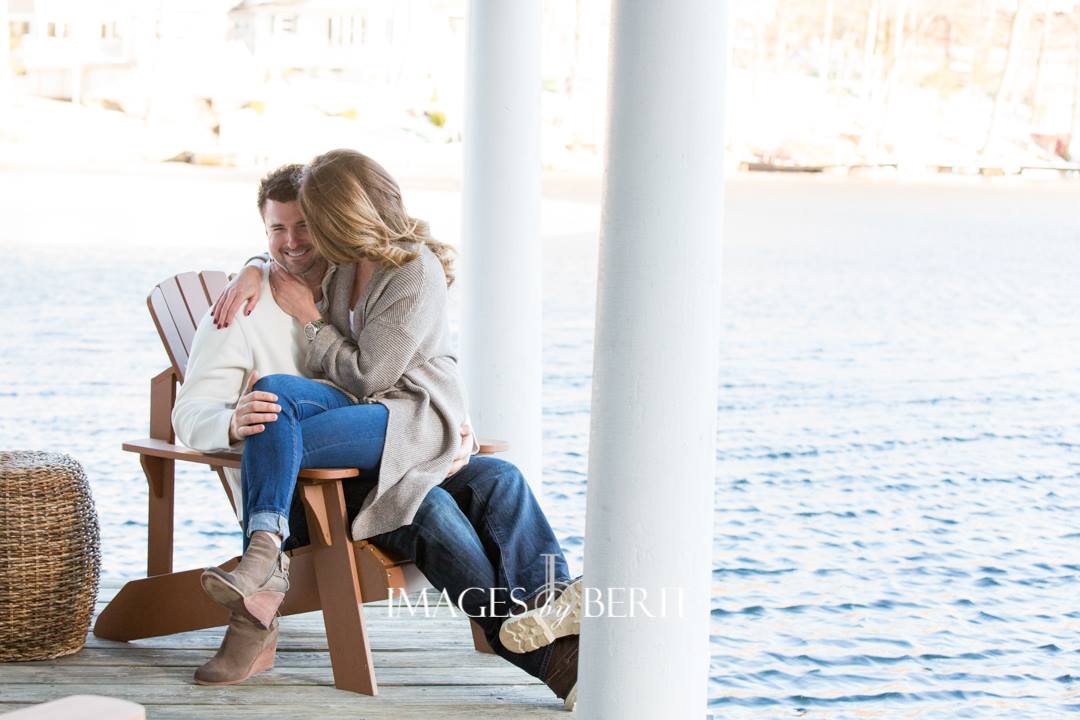 When?
Since many brides and grooms want to use these engagement photos for their "Save the Date", there needs to be enough time to take the photos and for the photographer to turn them around. Then there has to be enough time to select which photo or photos you want to use and then get it printed. All of that can take a few months so the timing will depend on when your wedding date is.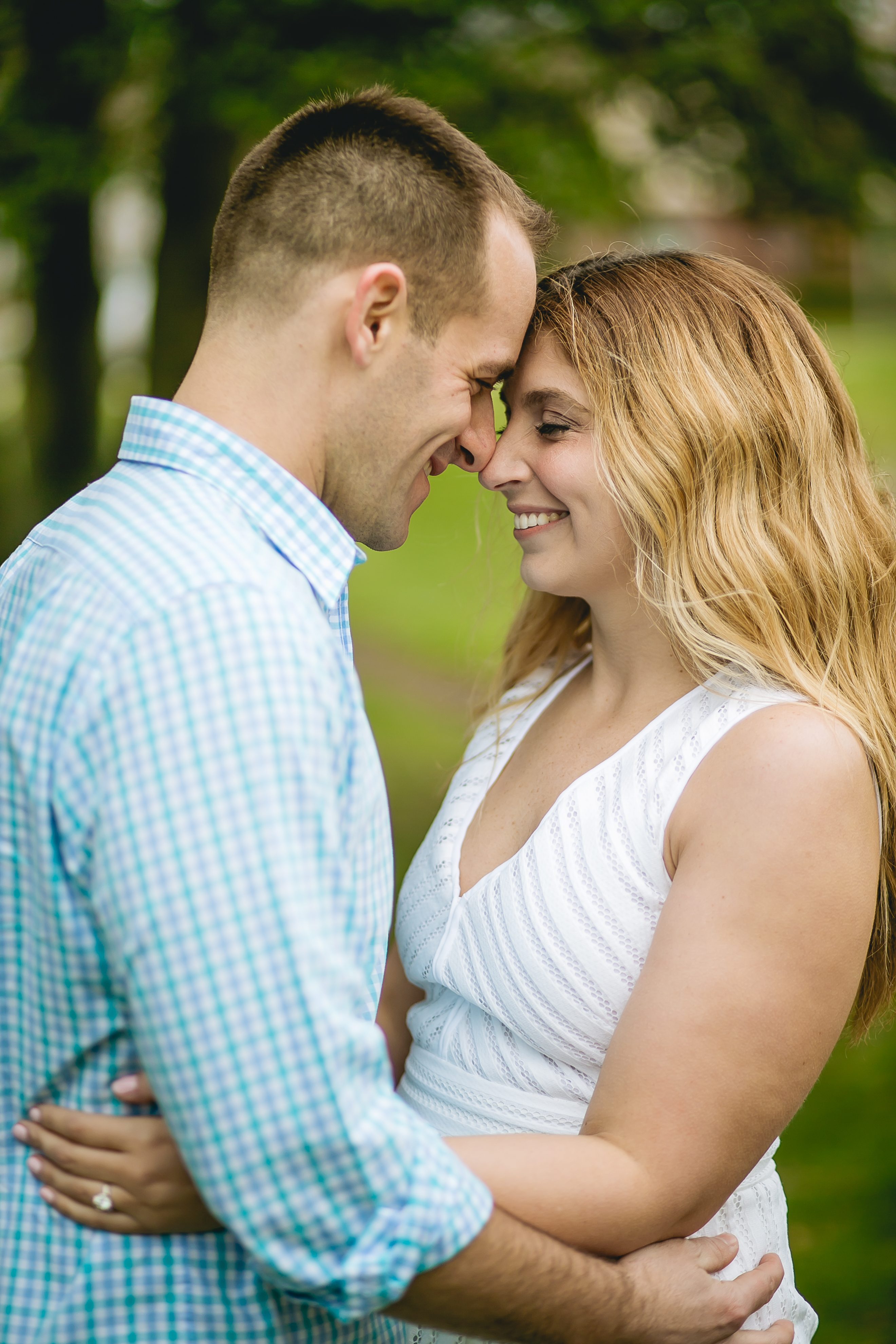 Once you've left enough time to take the pictures and turn them around for printing, keep in mind that you might have to take a day off from work to get the actual photo session done. Assuming you are working with your wedding photographer, they won't always be available on weekends because they're shooting weddings. Makes sense, right? If a weekend is your only option, be sure to discuss that upfront before booking with your photographer.
Wedding Planner Tip: If your schedule is tight, consider choosing a location that isn't affected by the weather. That way, you won't have to try and reschedule your shoot to another day, which might be impossible.
Have Fun
Taking engagement photos should be fun and non-stressful. Don't drive yourself crazy trying to figure out the perfect location, best dress to wear or worry about small little details. These pictures should reflect who you are as a couple and capture the love you have for each other. Have fun with your fiance, let your guards down, and let your photographers do the work.
Share with us! Where are you planning to take your engagement photos?