As a wedding planner, I have personally witnessed couples lose their minds so much that eloping sounded like the best idea ever. These meltdows didn't happen while looking for a venue or the perfect wedding gown though. In fact, that hard stuff is really nothing compared to the endless hours it takes most couples to figure out how to create their wedding day guest list.
Determining a guest list for a wedding is one of the more annoying tasks in life. It's right up there with filing your taxes and getting your passport renewed. You'd think it would be easy since it's simply listing people you want to spend time with. But it's so much more than that.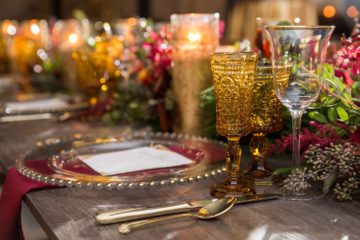 There are plenty of charts and guides to help you decide which people make the cut, but it's not just about inviting someone because they invited you to their wedding. Regardless of your invite rules, there will always be exceptions to juggle.  Combine that with the people your parents would like to are making you invite, and pretty soon it's a three ring circus.
But you can avoid flying through the air without a net by eliminating the guests with toxic behavioral traits. In my most recent YouTube vlog seen here, I talk about these guests, so make sure you check that out. Identifying people you know with these horrible traits (and not inviting them) is how to create your guest list for your wedding day. Sadly, sometimes that won't be possible…
Below are the 10 types of people not to invite to your wedding, and what to do if they show up anyway (because sometimes that happens):
1. The Thunder Stealer
You probably already know the exact person in your life that would not think twice about making your wedding day about them. These are the guests that think nothing of proposing during your reception or taking a pregnancy test in the bathroom and asking your MC to announce the results. Maybe this doesn't make your skin crawl, but I personally think it's tacky and would've gone full on linebacker had this happened at my own wedding.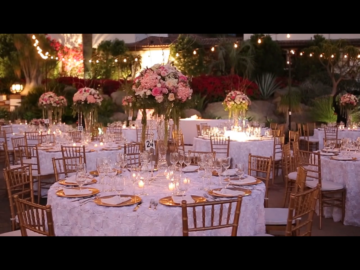 While it might not be possible to keep this person off the invite list, you should make sure they aren't in your wedding party. Nothing makes taking the spotlight away easier than standing next to the people who are in it all day. Assuming they are just a guest, make sure it's known how you feel about those "bouquet and garter tosses turn wedding proposal" videos you've seen.
Then take it one step further and instruct whomever controls the microphone to not allow anyone to use it except for those you know about. In advance.
Oh you're pregnant? Sorry, can't hear you.
2. The Guest That Wants You To Fix Everything
This helpless soul makes you wonder how they survive getting through the day. Prior to the wedding, they might ask how they should get a hotel room when the block is full. Meanwhile, it's full because they procrastinated and missed the cutoff date. During the wedding they could expect you to fix everything from an incorrect food order to your sister's attitude problem.
There are several ways to prevent having to hold this person's hand while simultaneously planning and/or enjoying (God Forbid) your wedding day. In the instance of a hotel block, make sure that your RSVP date coincides with the date that the hotel rooms will be released. You can read more about how to do that here in my wedding planning timeline blog.
From not securing their hotel room in the block you set up, to expecting you to handle their super specific vegan, gluten-free, no carbs entrée request, there is nothing they will not ask of you. This is why you make sure that they ask someone else. Discuss, in advance, whom is responsible for handling Aunt Sally's complaints about everything under the sun.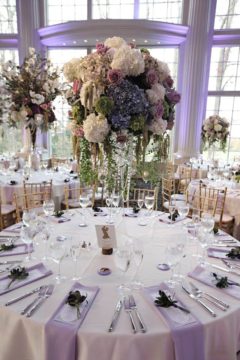 3. The Photographer
For the life of me, I cannot figure out how wedding guests lose all common sense when it comes to taking pictures at a wedding. I have seen wedding guests turn into Stretch Armstrong and reach across an aisle to take the picture of the couple's first kiss. Meanwhile, they completely blocked the photographer and now he doesn't have one of the shots you really wanted.
Thanks Aunt Sally.
It's impossible to keep these people off your invite list (because it's everybody), but you can take preventative measures. Consider having an "unplugged" wedding, where guests are asked to not take pictures. If that is too extreme, you should at least do this for your ceremony. You can guide your guests with signage, notes in the program and even announcements made by your officiant and MC.
[tweetshare tweet="Most importantly, communicate to your guests that no pictures are to be posted onto social media until you and your spouse want them to be." username="RothweilerEvent"]This can mean no posting until the reception as long as they use your hashtag, to nothing posted until you get your professional photos back. Guests should respect your wishes here, but they need to know what those wishes are.
4. The Illiterate RSVPer
Somehow, sending back the RSVP card is basically the absolute hardest thing in the world for some people. When you create your guest list, this is a personality that will be tough to avoid. In fact, you probably can already guess which people will fail at RSVPing correctly. Now add 10 more people to that list to even come close to being accurate.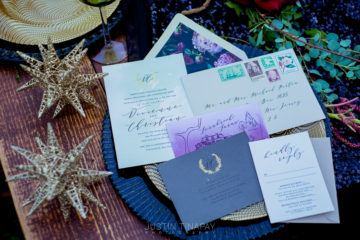 I have seen cards come back without names on them, with additional guests added (up to 5), questions handwritten to the couple and just missing information in general. Everytime I see a response card come back late and/or with missing and/or incorrect information, I am reminded why certain warning labels exist.
Be sure to develop a wedding website where guests can constantly access information and put the web address on your Save The Dates. The invitations should have all of the information needed but be designed in a way that is easy to read. If you're having a black tie wedding without children, putting that in fine print buried under calligraphy is a great way to get people showing up in jeans with their little ones in tow.
Once you receive the responses, both the late ones and ones missing information, reach out to those people immediately. One week prior to your RSVP date, call every single person that you don't have a response from yet. You'll get the inevitable "but the RSVP date isn't until…." nonsense, but you can't wait until then to call so just ignore it.
5. The Passive Aggressive Guest
Maybe it's just me, but nothing makes my head explode more than someone being passive aggressive. I'm a super direct person and it's challenging to call these people out since their response is frequently "I didn't mean it like that".
When you know they did.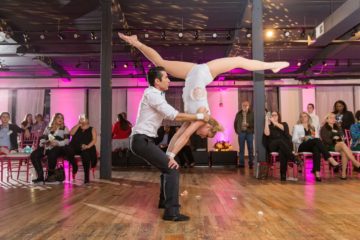 A passive aggressive wedding guest will express themselves during your wedding planning by using words like "interesting" to describe your venue, your dress, your everthing. It's not a negative comment but it's also not positive and needs to exit stage left from your guest list.
When they aren't commenting on how interesting everything is, they are side-stepping you by calling your mom to confide in her about how your lack of a "plus one" option has hurt their feelings. They always make sure to preface everything with "don't tell" while full knowing that it will be told to you. Which, of course, wasn't their intention…except it was.
If you can't leave this person off the guest list, you have two options about how to deal with them. You can choose to appease them in their requests delivered third hand through your mom and just let it roll off your back. However, if you know this will start bothering you, anticipate the behavior and let mom (or whomever) know that you expect them to diffuse the situation and not take it you. It is very important that you have a support system while planning your wedding, so ask for one.
6. The Competitor
Know someone that just got married? Do they consider themselves a wedding expert? Are they always reminding you how fabulous their wedding was? Leave them off your wedding guest list.
Look, it's fine to look back on your wedding day and how perfect it was. However, recent brides (and even some grooms) can take it to Level 11 by giving you a steady stream of unsolicited advice and then backing it up with evidence from their own flawless wedding day. If you're able to roll your eyes and laugh with your fiance about this, then just ignore it. If not, you can limit your interaction leading up to the wedding day as well as on the actual day of.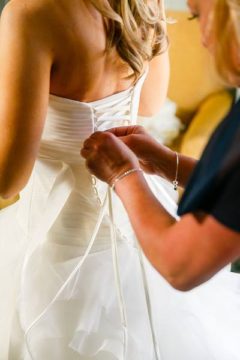 On the flip side of that is the bride that offers advice to you based on the mistakes she made that she doesn't want you to make. I'm a big believer in not giving advice unless it's asked for, so if this scenario bothers you, speak up. You don't have to be a mean girl about it either, and a simple "thanks, we're good so far but will let you know if we need anything" will suffice.
When designing your seating chart (a whole separate type of hell), place this person with people she either knows and that can handle her, or with people she doesn't know at all. If she is with people she doesn't know, she might think twice about talking about how fabulous her own wedding was while attending yours.
7a. The Guest That Doesn't Care Where She Sits (Except She Does)
If you haven't reached the point in your planning where you are designing your seating chart, it's not possible for you to imagine how tortorous it can be. Somewhat of a juggling act, you'll have to contend with people that don't like each other, people that don't know each other and people that will be offended if they aren't sitting near you. Those are just three of the hurdles.
A little different than the passive aggressive wedding guest, this person is only concerned about one thing and it's where she is sitting. Some of my couples have told me stories of guests asking where they would be sitting before the invitations were even sent out. Presumptious much?
Passively, this guest will tell you that it doesn't matter one bit what table she is located at, but just in case you were curious, here are 40 places she would prefer not to be. Unlike the next example, she will sit where she is told, but best believe you will know she isn't happy about it. This is also another reason not to have a receiving line aka an assembly line of complaints passed off as concerns by your guests.
It's always a good idea to leave whiny brats off your guest list in general. If you find yourself contending with one and stuck in a conversation of where an appropriate seat for her would be, how you react will set the tone going forward. If you can brush it off, just do that and go about your business of wedding planning. If you can't, depending on your relationship, you can either be upfront with how this discussion is stressing you out or you can use sarcasm and suggest a seat on her couch for the evening.
7b. The Guest That Plays Musical Chairs
While the guest mentioned above has a full understanding of sitting where you're supposed to sit, this guest is YOLO about the situation. On many occassions, I have been approached by guests that when they walk over to me look like they are going into combat. As I hold the seating chart in my hands during the cocktail hour, many want to know where they are sitting, especially if they can't find their escort cards.
But then there are those guests that aren't satisfied with the answer. Instead of looking at the escort board or cards on their own, they usually want to see the list I am holding which shows each table and the names of the guests at each one. Typically, I just ask this guest whom they are looking for, tell them the people at their own table and call it a day.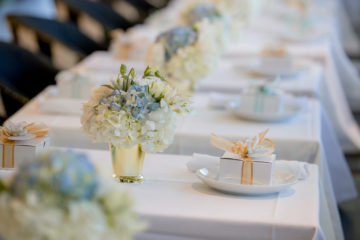 Whatever the approach, many guests have asked (rather, told) me to switch their seat. It never matters how hard the couple worked to create the seating chart or that it's their wedding and their call. It also never seems to matter that this could affect the place settings, the food orders, or anything else. They just need to be moved and never tell me why.
Spoiler alert: I have never moved a guest. Ever.
Do not feel pressured to cave to this guest's immature and unreasonable request. Should they approach you directly or through someone else, you say nothing more than "I will see what I can do." Then do nothing. The bottom line is, this guest is an adult and they can find ways to avoid the table unless it's time for dinner by visiting the dance floor or the bar.
Not your circus, not your monkeys.
8. The Really Bad Gift Giver
I'm probably going to catch a lot of flak for this, but let's go there anyway.
When you are planning your wedding, part of the floor chart for your reception will include the placement of the gift table. This is typically a small table, anywhere from 30-48" (or if you're a certain bride of mine, 6 feet and she's lucky I adore her). On this table, you will place a card box/birdcage for guests to place their cards of well wishes.
Typically, this table is near the cake table and sweetheart table, and there is no room for large packages. However, some people think a card and a check is just unacceptable and that you would much prefer a hand cut, 450 pound, crystal Waterford vase that looks like something in your grandmother's house that she got at her wedding. This box will also come wrapped in really tacky and usually reflective wrapping paper.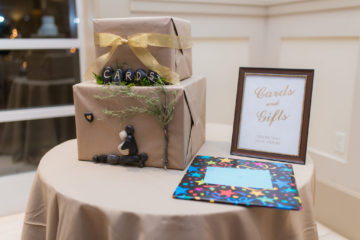 Being that the gift table is only available during the reception (usually), there is no opportunity for guests to drop their cards until that time. This means they will carry it with them during the ceremony and the cocktail hour. Envelopes fit easily inside purses and suit pockets. Not so much in the case of the vase that you don't need.
To avoid watching Aunt Betty (because let's give Sally a break) walk around with a package that seems so heavy her hips might break, hide all of your wedding registries the day of your bridal shower.
Guests sometimes refer to these registries when they want to actually give you something and when they see they no longer exist one of two things will happen:
They ask your mom (sorry moms) what happened and what to get you. Prepare mom to say something like "they're all set really/honestly a check will be just fine." Be prepared to say the exact same thing should you be asked directly. You might still get a gift, but at least you tried to avoid it and hopefully the receipt is included.
Or
They shrug their shoulders and just go the check in card route.
Of course, there is also the option of having a registry for your honeymoon through sites like Honeyfund where guests can purchase excursions and such for you in advance. If you think your guest list is chock full of people that have to buy something because a check is so not personal (like my mother), consider setting up something like this so that everyone's happy.
9. The Financial Analyst
Weddings are expensive and even though people never like to talk about money, that awkwardness about the subject seems to vaporize when people want to know what you spent on the big day. Whether it's a direct question or beating around the bush, you will likely have a guest or two want to know what everything cost.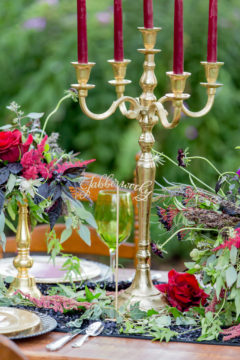 Now, to be fair, many wedding guests want to know what you spent per plate so that they can cover that cost in their gift/check in card. However, with some venues starting at the $200 per person plus plus mark, it's not likely that information will help as I know of few wedding guests cutting $400 and $500 checks.
For whatever reason, you will be seen as rude if you don't answer "how much were these flowers?". There isn't one good reason to give an answer and you wouldn't believe how offended some guests get when they found out what you spent. I mean, no one is questioning the amount of money Aunt Sally is spending on her sterling silver collection, so…
Dance around these questions with non-answers. If you're still planning, then just say that the final bill hasn't come out yet. Follow it up with a playful, "Why? Do you want to cover it?" That should shut it down moving forward.
When the questions come past the point of knowing what everything costs, say anything but a number. Phrases like "we got such a good deal", "so much less than we thought" and "I can't even remember anymore" are good pacifiers. But never ever give a number and remind yourself that it is inappropriate for anyone to ask in the first place.
10. The Drunk
It happens. It's a wedding. Weddings have open bars (the good ones at least). You can't keep this person off your guest list, but you can keep the wedding going without being kicked out. Assuming this drunk or the drunks are friendly and not bitter angry drunks that want to smash centerpieces, here are a few preventative measures to take:
Give a head's up about guests you're worried about to your venue, the catering staff and anyone handling liquor such as the bartenders. Make sure you understand the shot policy and that they have the right to cut people off, and make sure they know you would like that strongly enforced.
If there isn't a "no shot" policy, make it one
Don't service any alcohol prior to your ceremony.
Keep these people out of your wedding party if possible.
Have a strict list of people that are allowed to use the microphone and give a copy to your MC, wedding planner and venue coordinator. No toasts unless you're on the list.
Ask a few people close to you to keep an eye on anyone you're worried about and if they see things getting out of control to speak to the coordinators about how to handle the situation.
Designing your guest list can be a nightmare and should be one of the first items on your to-do list. If there are guests you are on the fence about, push them onto a B list or off the list completely. A great group of guests can make or break a wedding day and there are no do-overs. It's perfectly fine to be cut-throat when making final guest list decisions.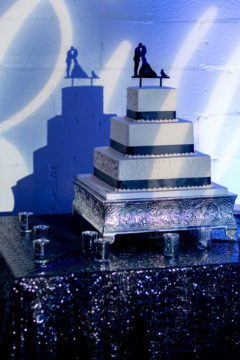 But if you can't remove everyone you want to, now at least you'll be able to handle them.
What guests are you worried about attending your wedding? Is there a type that I missed and you want to warn other couples? Need more advice? Leave me a comment and share your stories below!