Wondering how to plan a very small simple wedding, but have no idea where to start? We have packed this blog with micro wedding ideas including where to find ready to ship wedding dresses, what the groom should wear to the wedding, and how you can make a small wedding feel special.
Whether you have 2 years, 2 months, or 2 days, everything you need to make the wedding day perfect is right here in this blog! Plus, we are helping you stay on a budget and showing you the best ways to plan a small wedding for cheap!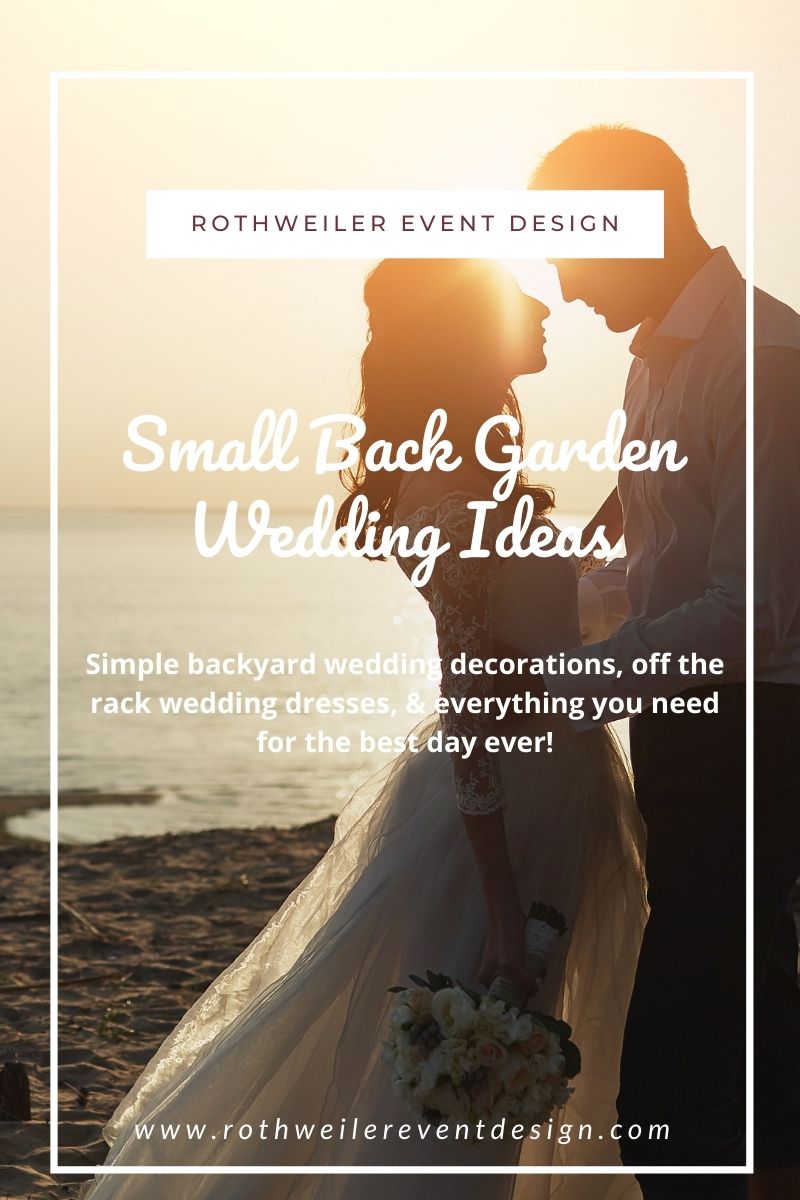 *Please note that most of the links of this page are affiliate links. This means if you click on a link and purchase, you will receive the same price, but I will receive a referral fee. This helps keep my blog free and allows me to share wedding planning tips with you. Thanks for your support!*
Small Simple Weddings Done Right
You have no idea (or maybe you do) how many blogs and guides are out there giving couples advice about planning small, simple weddings. Trust me, there are a lot!
But these blogs tend to all say the same exact thing, which leaves plenty of brides feeling hopeless. If they aren't total copies of one another, many suggestions are so specific it can be tough to apply it to your own wedding.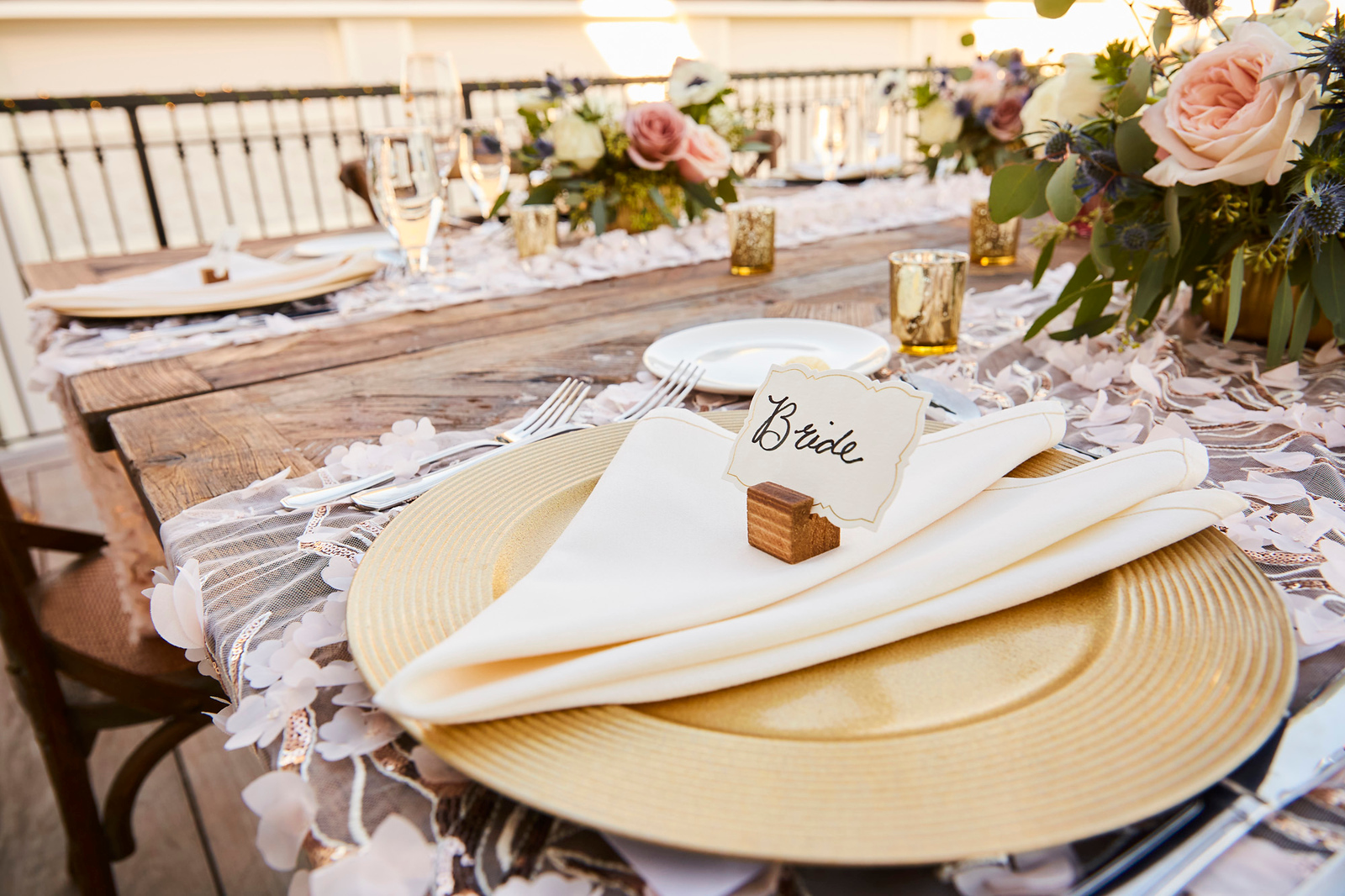 Small weddings, to us, mean anything from 2 people to 50 people. Our definition of Micro Weddings extends up to 100 guests. In 2020, we worked with a lot of couples to design their Micro or small wedding with half taking place at a venue and the other half happening at a wedding venue.
Even though these weddings were all different from one another, the majority of them were not the "main event". Many of our couples had a smaller wedding and plan to have a larger one once things go back to normal.
When you know that your small, simple wedding is not the "main event", you aren't looking to spend a ton of money, right? In fact, brides typically don't want to wear the same dress, there may be few, if any, members of a wedding party, and decorations are going to be far less elaborate.
So, we're showing you great ways to save money and still have a small, simple wedding…done right!
DIY Wedding Makeup Products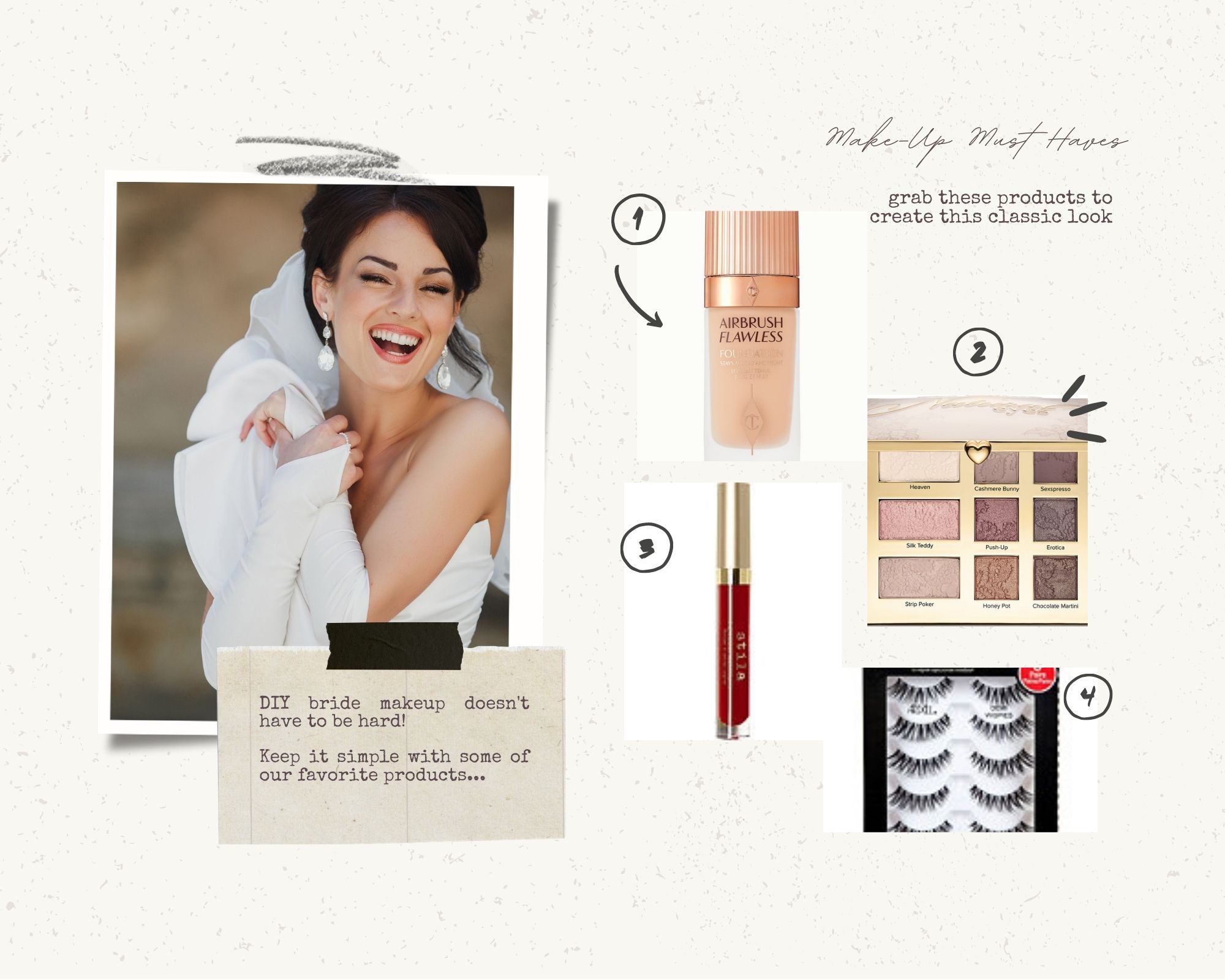 Normally, we are huge advocates of hiring professionals for your wedding day, including make-up artists. In addition to making you look like a damn goddess, you get to relax and be pampered as you should be.
That's all fine for those bigger weddings, but maybe you're looking to keep your look simple on the wedding day…or maybe finding a make-up artist for just you is proving harder than you imagined. Well, you can create the look above with the products we've listed below!
Not the right look for you? Don't worry…we have a whole other blog dedicated to DIY make-up on the wedding day, and the products that will be the best choice for you over here!
Off The Rack Wedding Dresses
As I said earlier, many brides having a small wedding or even an elopement, aren't looking to go all out for the perfect wedding gown. Besides the fact that a designer ballgown wouldn't exactly fit the style of a small wedding, the price tag could easily be half the entire wedding budget.
In addition to that, getting a wedding gown takes a lot of time that you might not have. Gowns should be purchased at least 10-11 months in advance of the wedding date, and that time doesn't usually exist when planning a Micro Wedding.
If you're wondering where can I buy an off rack wedding dress, we've got your covered!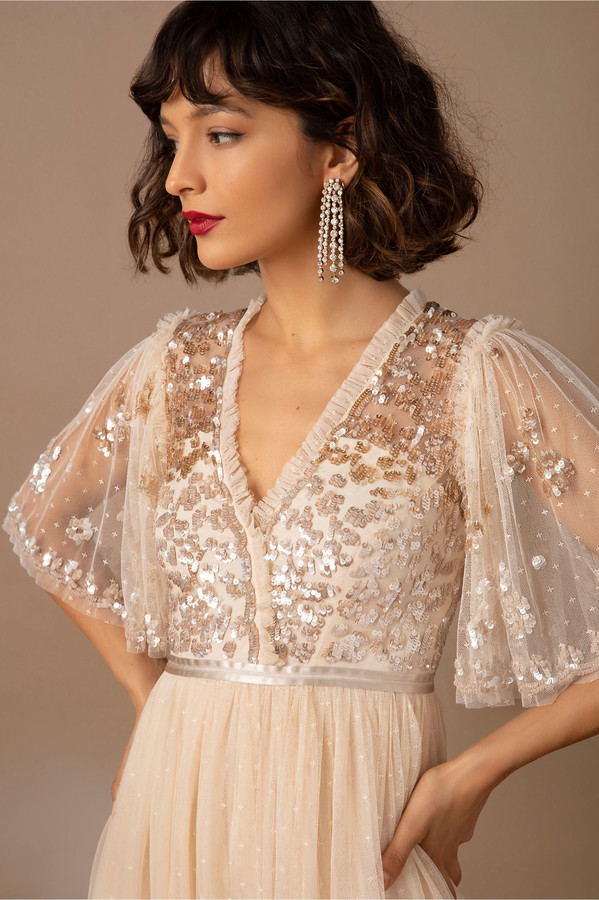 Looking for something that is more appropriate for a small wedding without losing the sparkle? We are obsessed with this short, sequin ensemble from our friends at BHLDN. Sequins cover this patchwork-inspired bodice as floaty sleeves add a whimsical touch.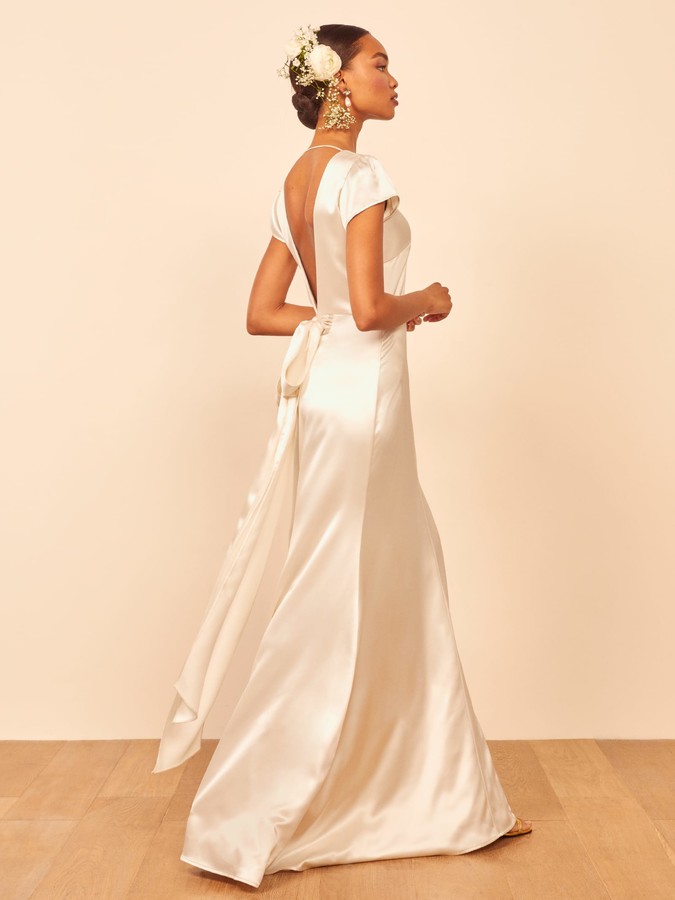 Just because your wedding is small and simple, that doesn't mean you have to go with a short and sparkly wedding dress. This is a classic, floor length dress with a v-neckline, deep v-back, and slightly puffed shoulders. Grab this gorgeous wedding gown for less than $600 right here!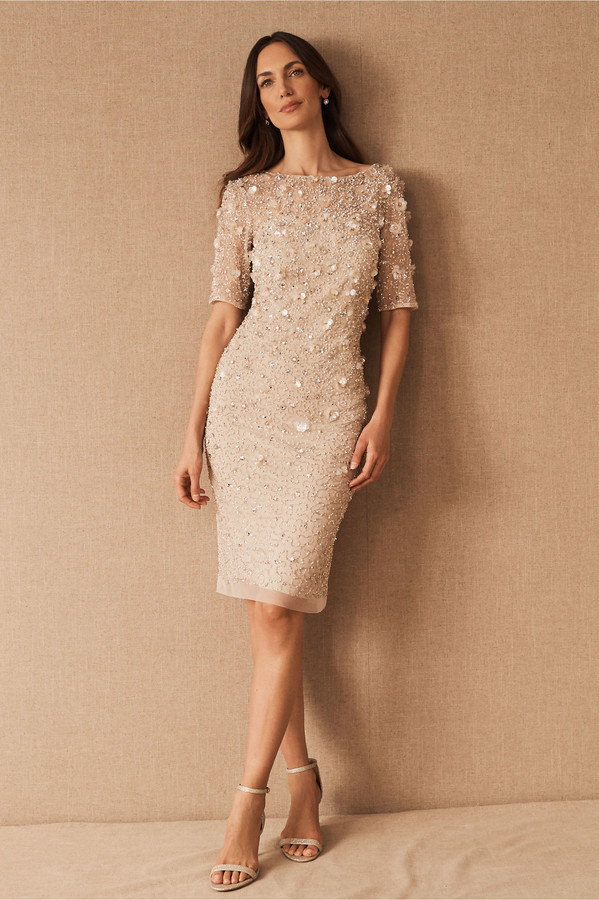 Coated in crystals, and intricate beading is another stunning off the rack wedding dress from our friends at BHLDN. Perfect for everything from the Courthouse to the backyard, you'll be stunning in this simple gown without breaking your wedding budget!
Looking for more off the rack wedding dresses online? Head over to a blog dedicated to just that right here!
Small Bridal Party Ideas
Odds are, your small and simple wedding will have less than 50 guests. If that's the case, you might be wondering if you even need to have a bridal party.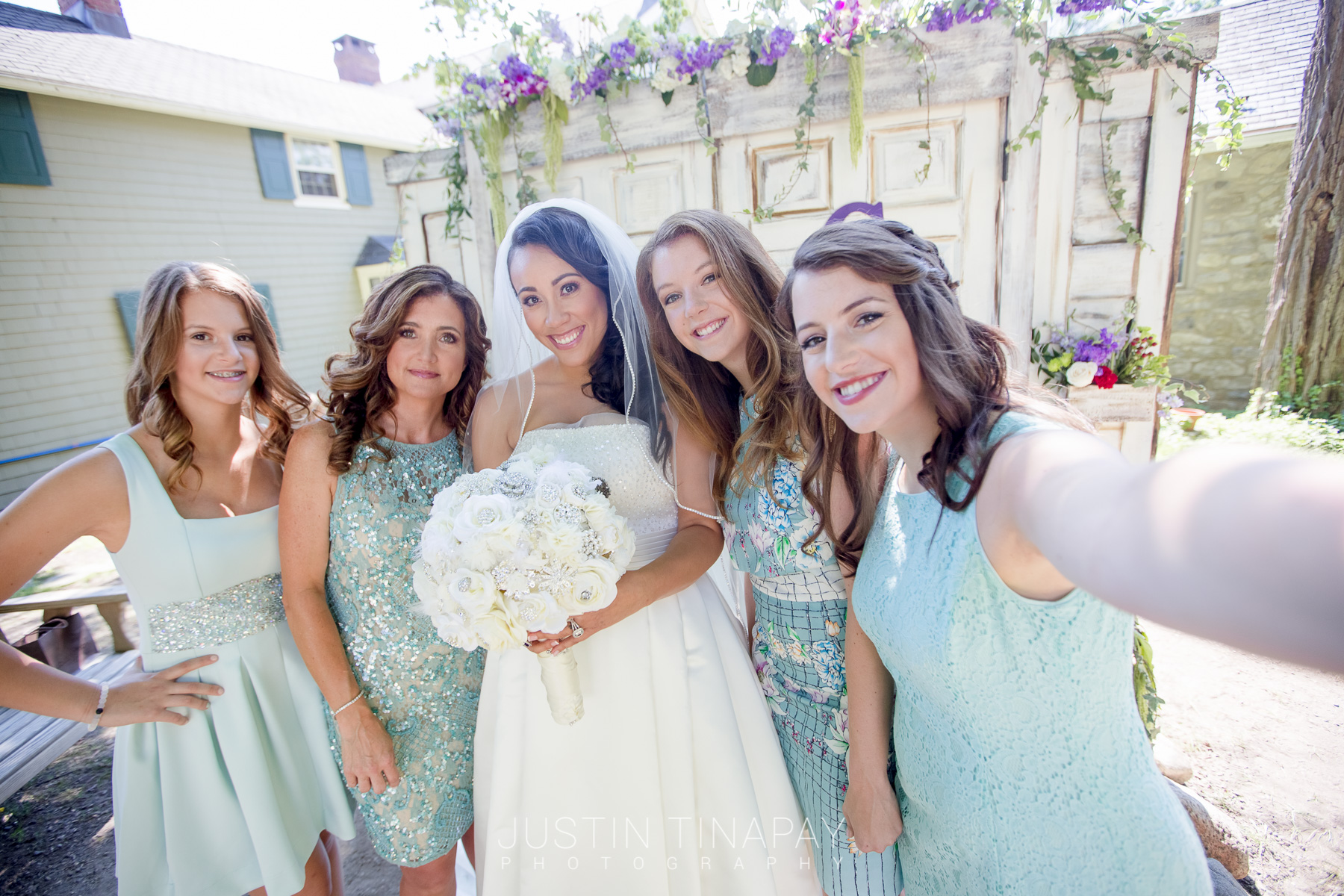 If you're planning to have a larger celebration at a later date, it might not make much sense to have a huge number of bridesmaids and groomsmen. But what's the right answer?
Well, it's your wedding and you should do whatever you want to do…but…generally for these smaller weddings there are between 2-4 bridesmaids and 2-4 groomsmen maximum. Many times, there's only a best man and a maid of honor.
We've put together a few options below for your wedding party wardrobe that will look amazing without the huge price tags!

This classic, floor length navy blue dress is perfectly understated for your small, intimate wedding. The simple style will fit any wedding location, from a traditional venue to your backyard at home. Grab it in midnight blue or desert rose over here!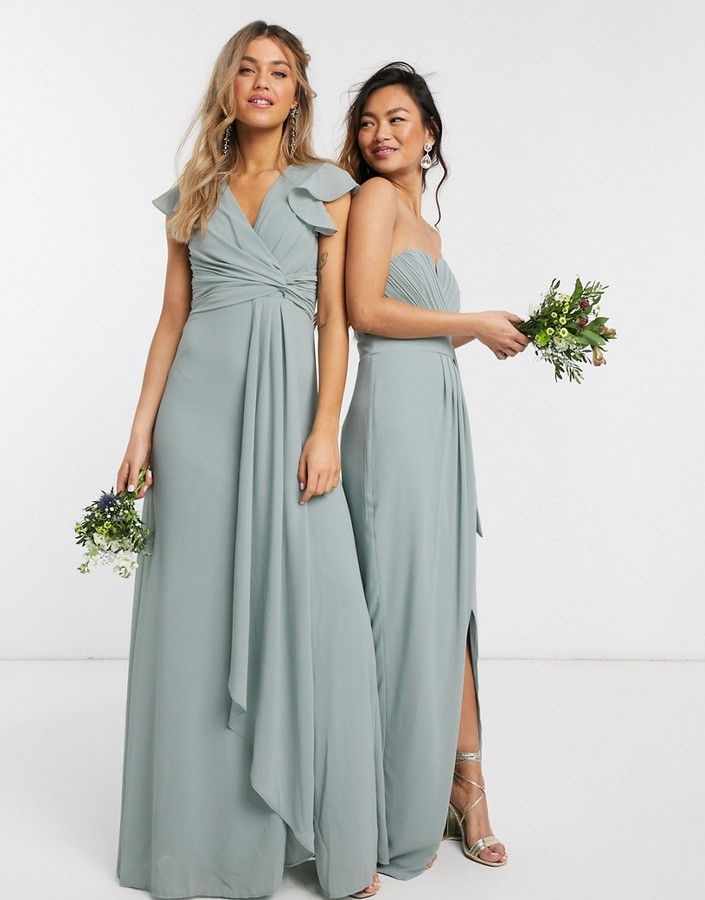 These romantic sage bridesmaid dresses are super hot for Spring and Summer weddings, and are a total steal at just over $100! The different necklines available makes this dress perfect for any body type, too.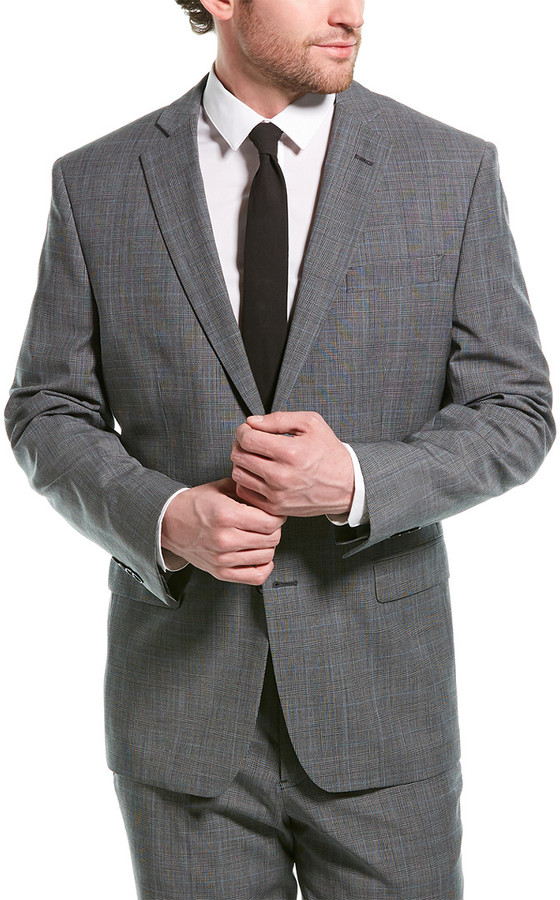 When it comes to figuring out what should the groom wear to the wedding, things can get even more confusing when planning something small and simple. You might want to go with a full tuxedo, but maybe you're looking for suit or just the jacket even.
We are loving this gray wool-blend gray suit jacket from Brooks Brothers as the perfect choice for elopements and intimate weddings. An added bonus? He can wear it again after the wedding day!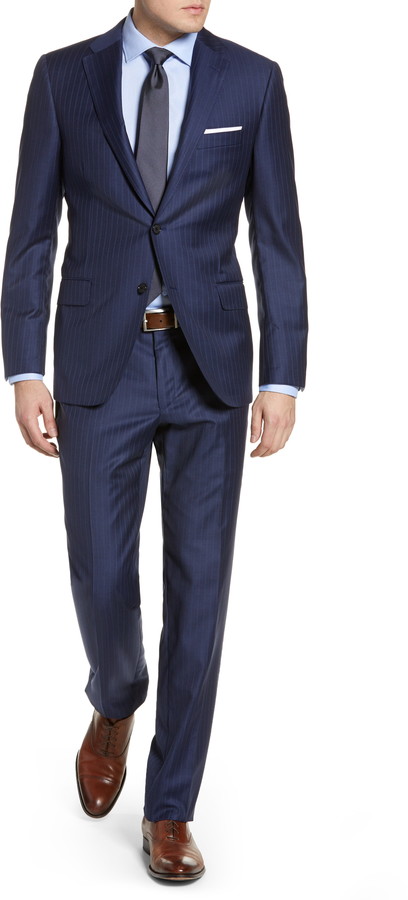 If a full suit for the groom is more your style, you have struck gold with this fitted navy blue number! Whether you're searching for men's elopement attire, or just on the hunt for groom suit ideas, you can't go wrong with this sleek option.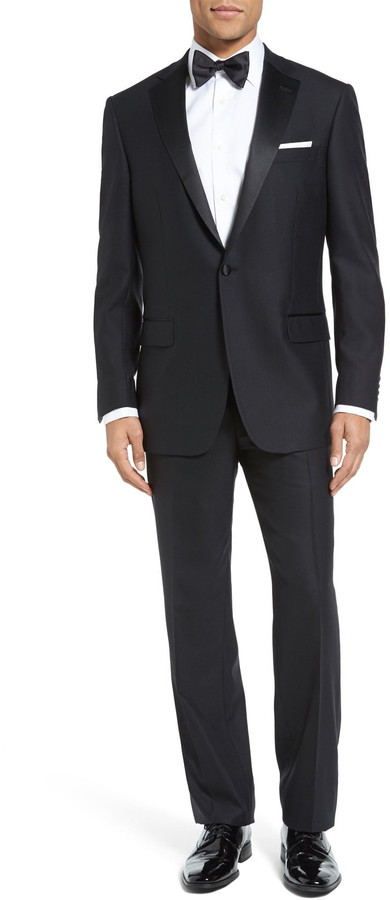 We couldn't leave off the classic black tuxedo choice for grooms, especially when we found this amazing option for less than $400! While brides never get to wear their wedding dress again, a groom can break out his tuxedo for the rest of his life anytime a formal event pops up. And…at this price? What are you even waiting for?
Small Simple Wedding…Accessories
Little details can have a big impact at micro weddings, and we've rounded up just a few options you're sure to love!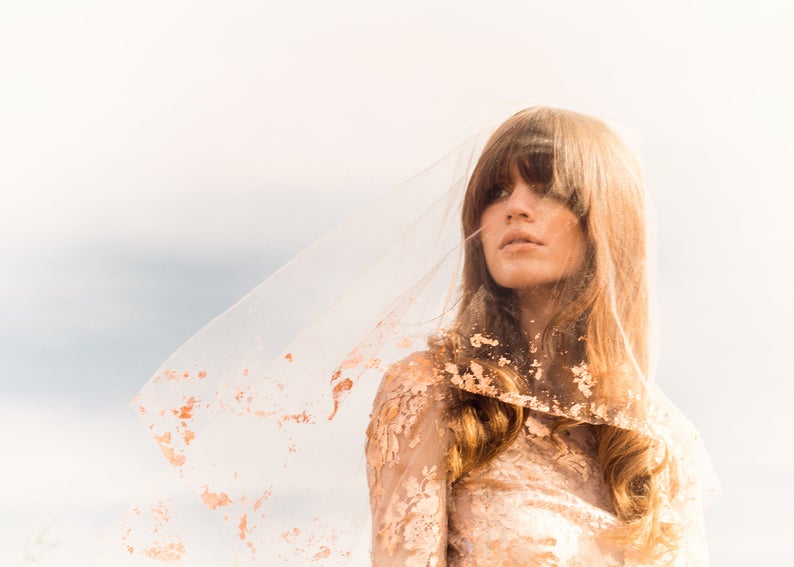 Looking for a veil, but don't want something super long and fancy for your micro wedding ceremony? Check out this rose gold flecked option to add a little shimmer to your walk down the aisle!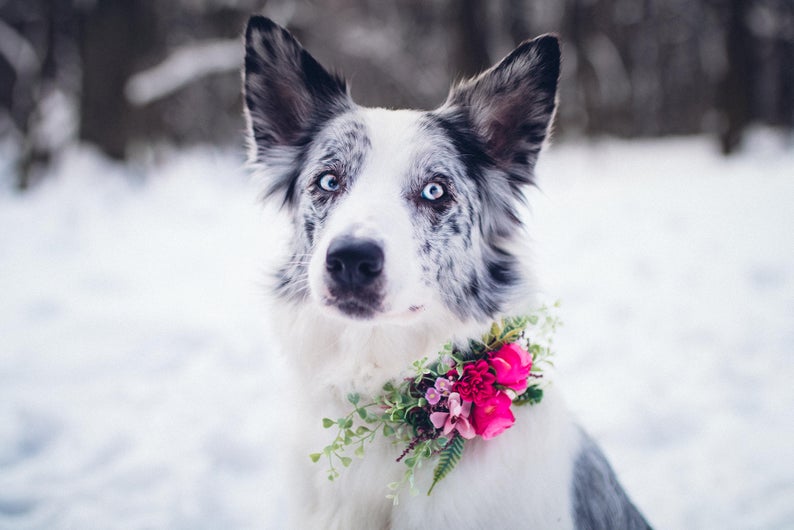 Maybe you couldn't have your furry best friend at your 200 person wedding, but he's totally invited to the celebration in your backyard! Don't let your pooch go without a fancy floral collar like this gorgeous choice from Etsy!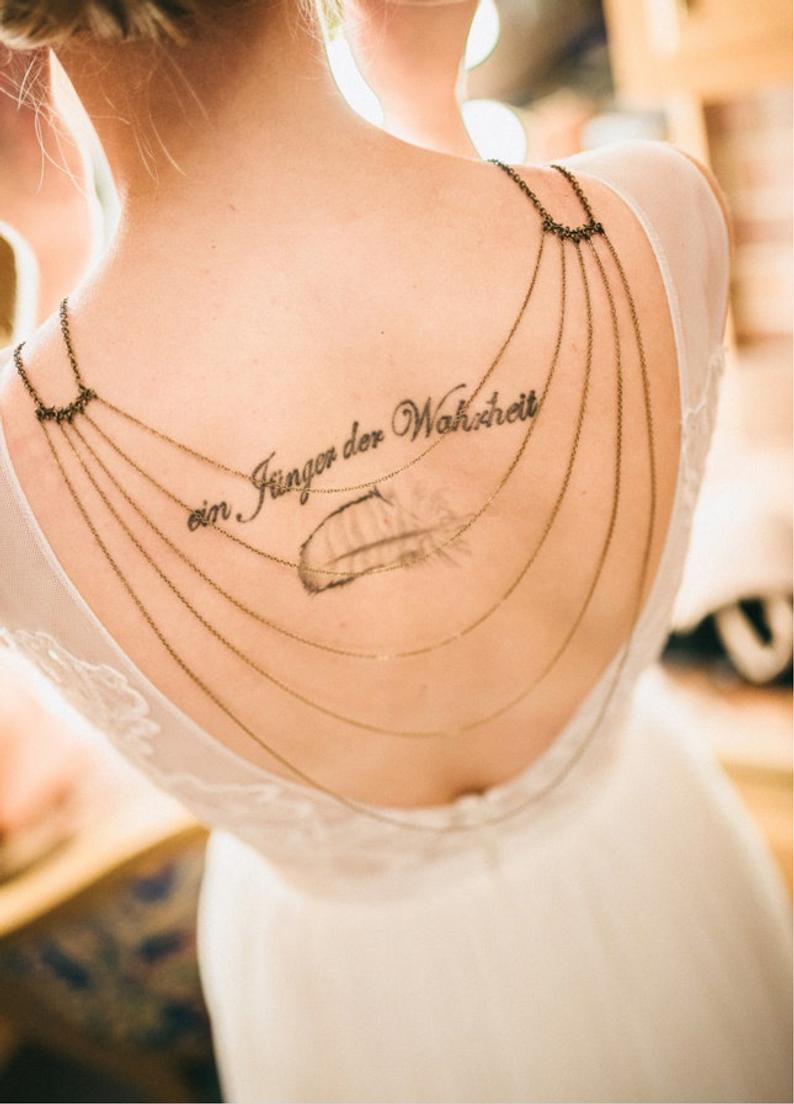 Have you already found a sweet and simple wedding dress but wish there was some way to dress it up? Then you have to check out this back jewelry which instantly changes the game!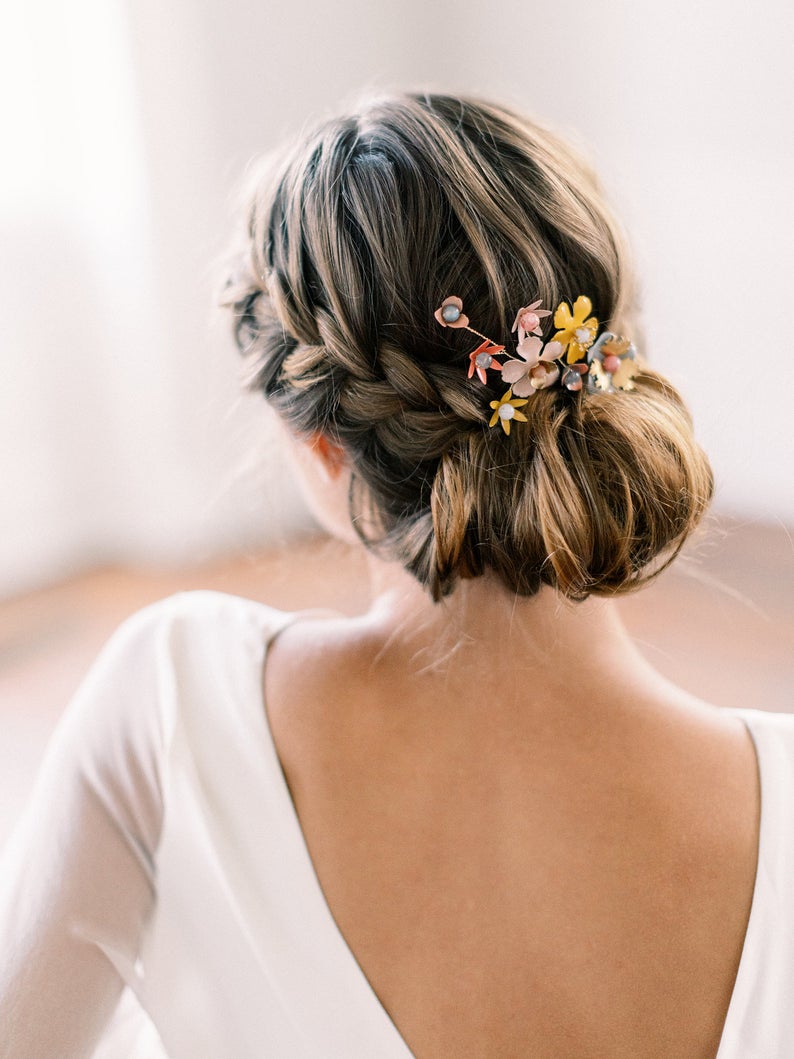 Is any veil just going to be way too much for your elopement or small wedding? No worries! This adorable, little flower hair clip is the perfect accessory to hold everything in place without going overboard.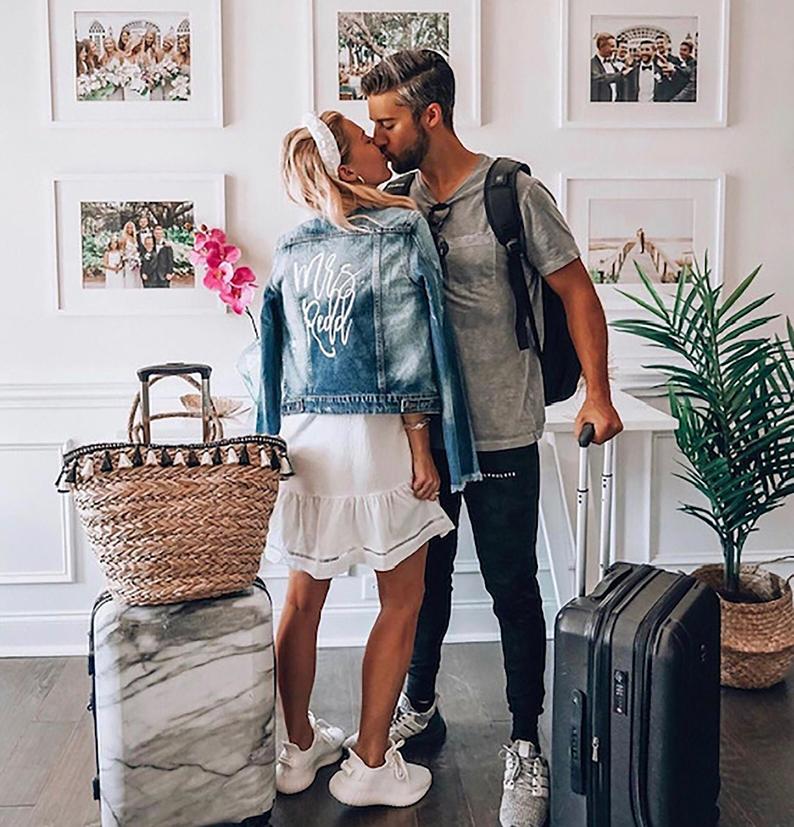 Those custom denim jackets for brides were a huge trend in 2020, and they aren't going anywhere in 2021! Perfect for the actual wedding day, especially if you're planning on hanging in your backyard well into the evening with friends.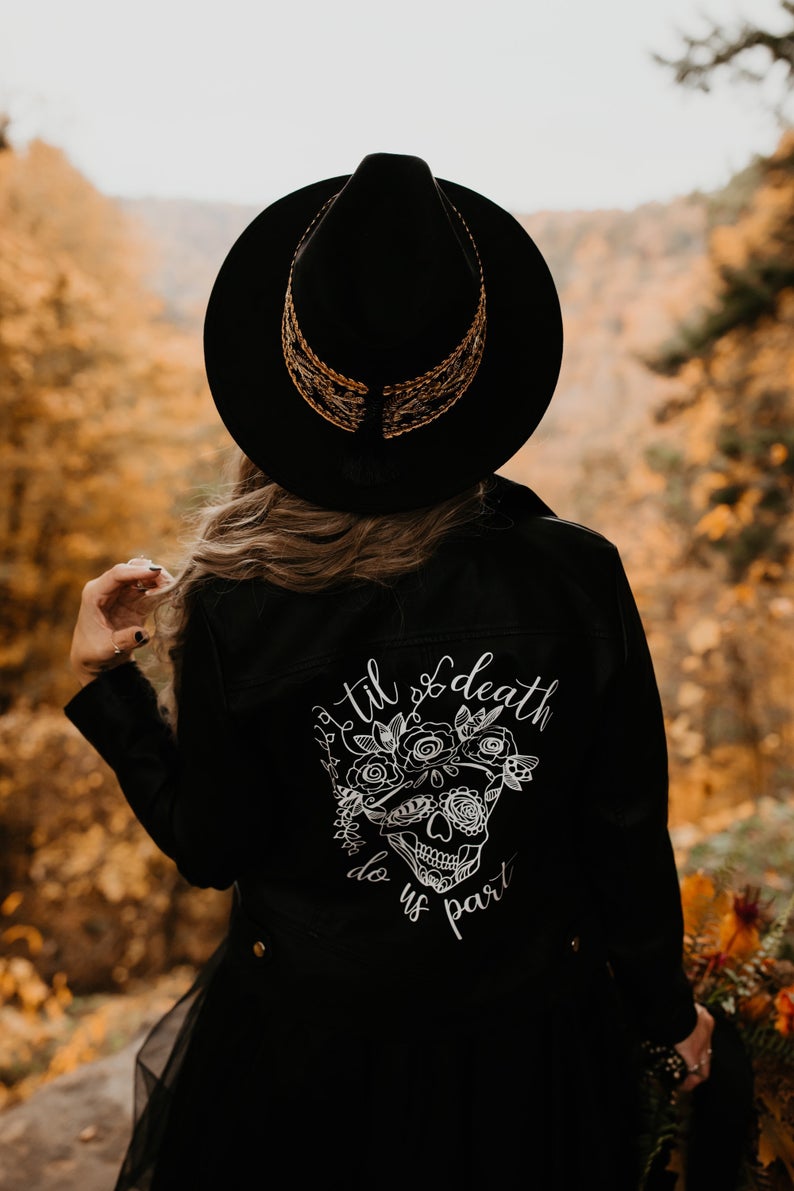 Of course, if you prefer leather over denim, then this custom leather jacket is a must have for the wedding day! Wear this over your simple wedding dress for some seriously epic photos.
Simple, Small Wedding Ideas At Home
Getting married at home has always been a desire of brides, but not always a possibility. It's not easy finding a home that fits 200 guests even under a tent in the backyard.
But, with smaller and micro weddings taking over, celebrating at home has gotten a lot more plausible. We've rounded up a few of our favorite things you can bring into your backyard wedding to make it really special!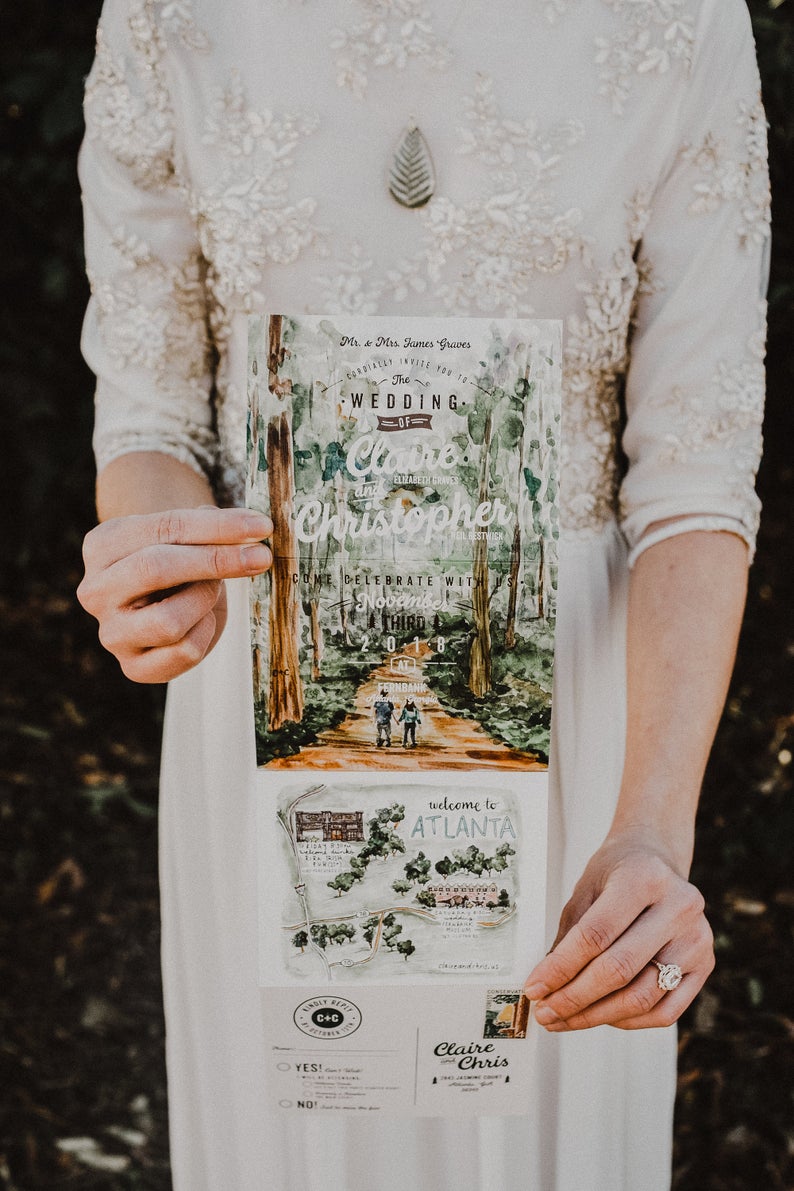 Invite your wedding guests to this intimate affair with a gorgeous watercolor folded invitation like the one above. Keep the formality of a wedding, but the simplicity of a small one by having guests simply tear off their RSVP and send it back to you!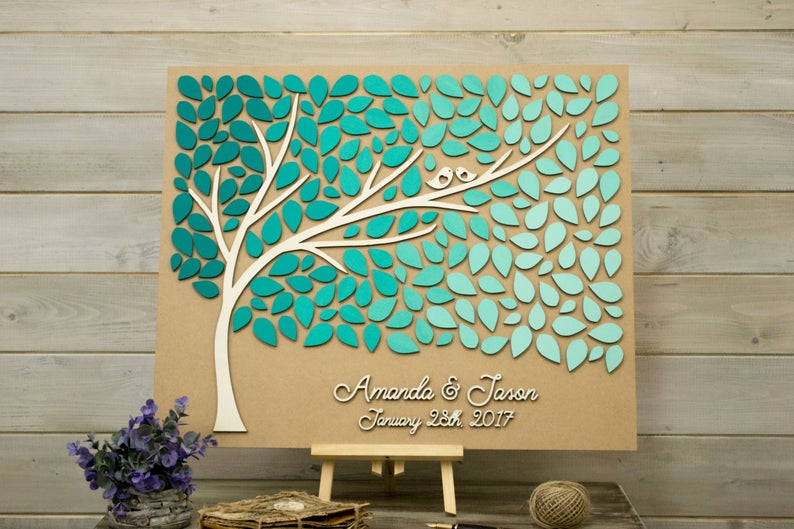 As your guests arrive, greet them with a beautiful, non-traditional guest book like this one. This custom board can be filled in by your friends and family and then hung in your home together as a married couple!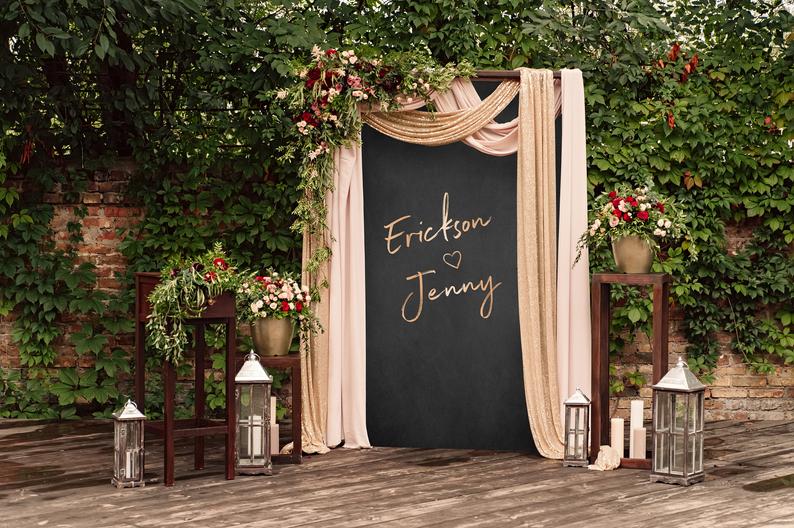 When it comes to small wedding ideas at home, one of the biggest challenges is the ceremony décor. After all, the ceremony isn't that long, so who wants to dump a bunch of money into stuff that's only seen for 30 minutes?
That's why we love this ceremony backdrop complete with draping…once the ceremony concludes, this can easily be used as part of your reception design or even a photobooth backdrop.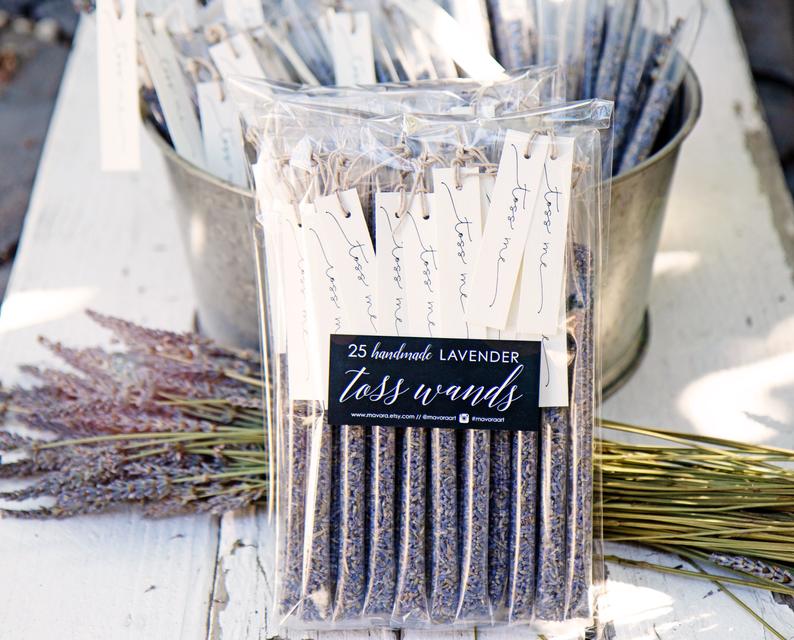 After  you're officially married, wedding guests can toss lavender into the air as you make your exit back down the aisle. Who needs soapy bubbles or glitter you'll be cleaning up for years, when you can simply use something totally beautiful and biodegradable?!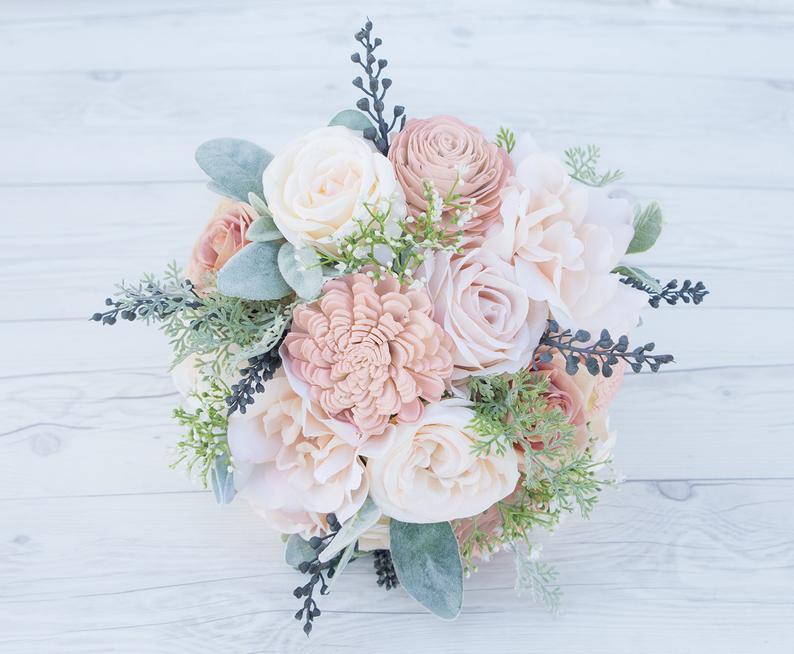 One of the biggest hits to a wedding budget is the flowers. Of course, when you cut down the guest list and the wedding party, the cost goes way down…but if your only need for a florist is to put together your bouquet…well, you don't need a florist anymore because this faux flower bunch is the way to go!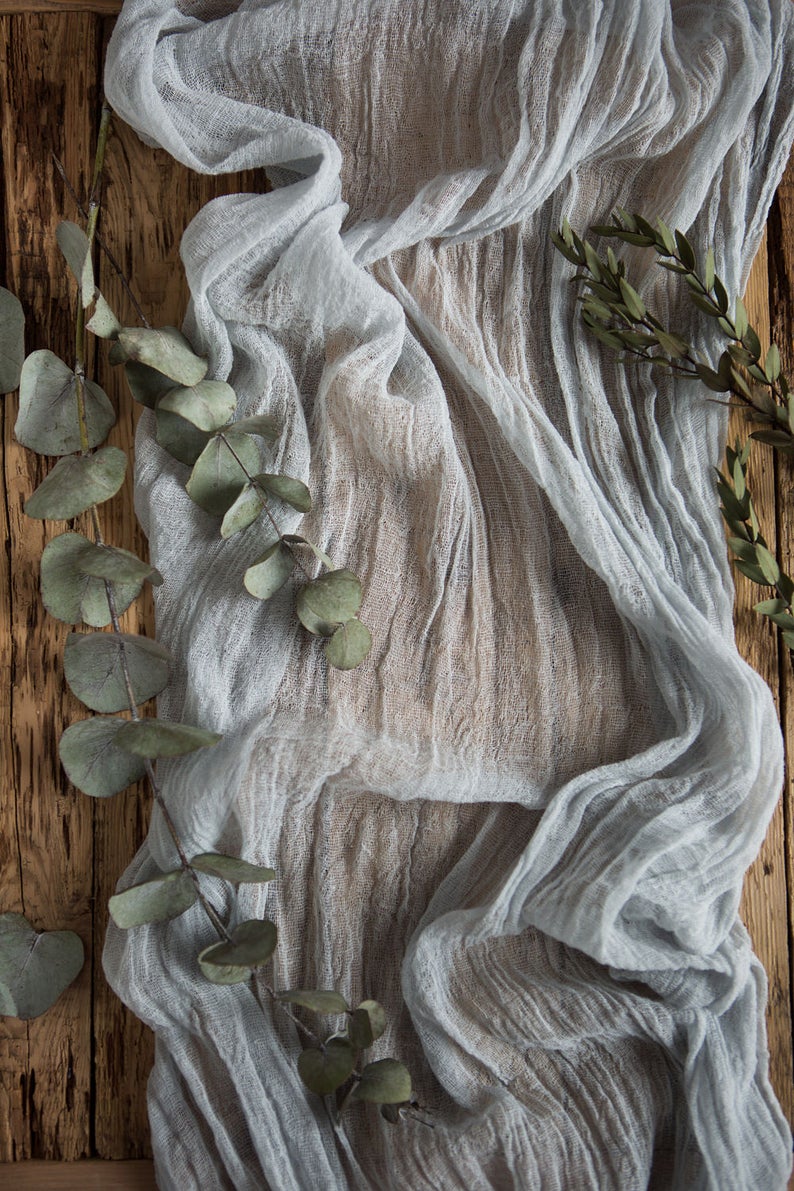 When it comes to small wedding ideas at home, the dream design can be pulled together quite easily with these gorgeous gauze table runners. With or without floral accents, these runners stand out on their own and are available in any color you could imagine!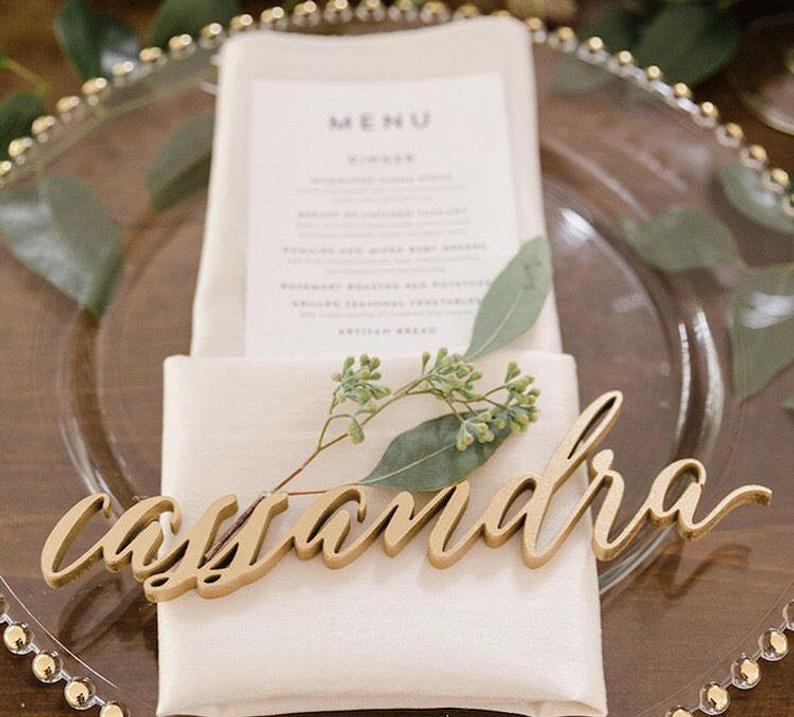 How do you make a small wedding feel special? You won't need a huge escort board, but you'll want to keep the formality of letting your guests know where to sit. Pick up these gold place cards and personalize them with the first names of everyone on your guest list!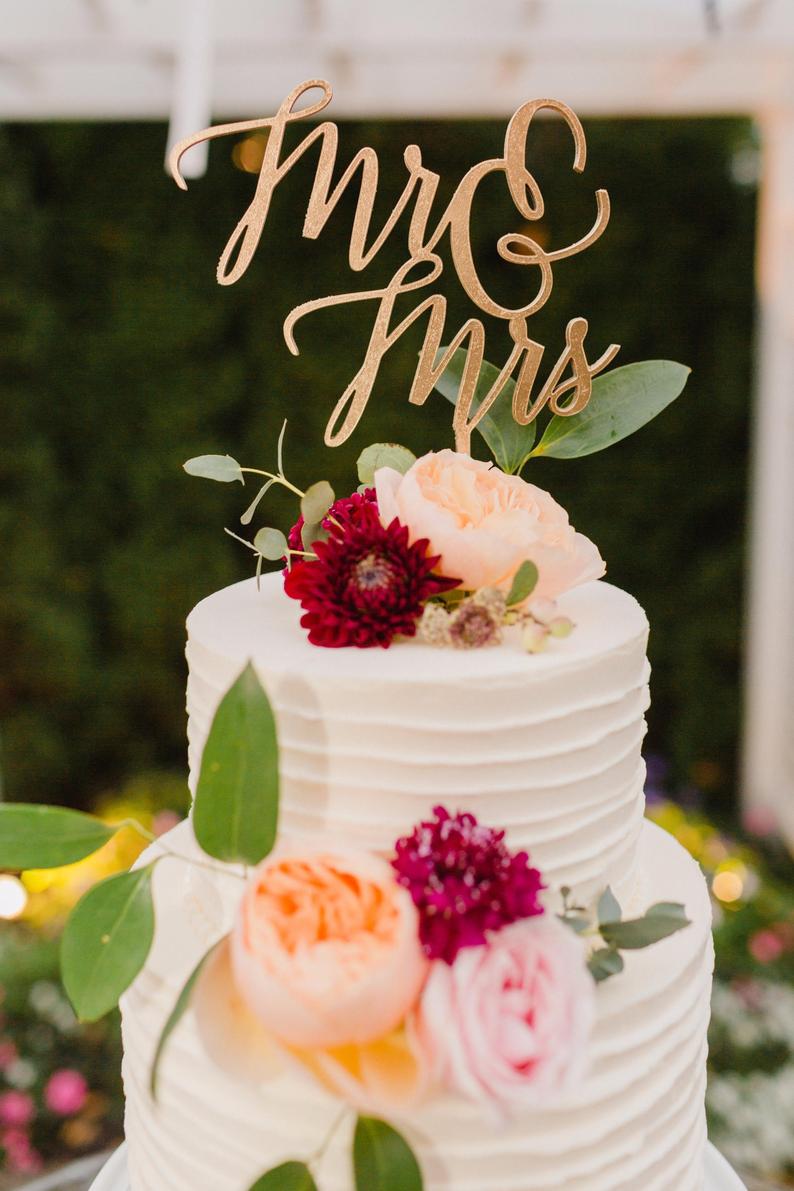 Even if your small and simple wedding ends with nothing more than ice cream cake, be sure to add a special cake topper like the one above to make it wedding official!
Small Simple Wedding Perfection
Just because your wedding is small, or you choose to have a romantic elopement, or have a micro wedding in place of a larger bash, doesn't mean it can't be totally special.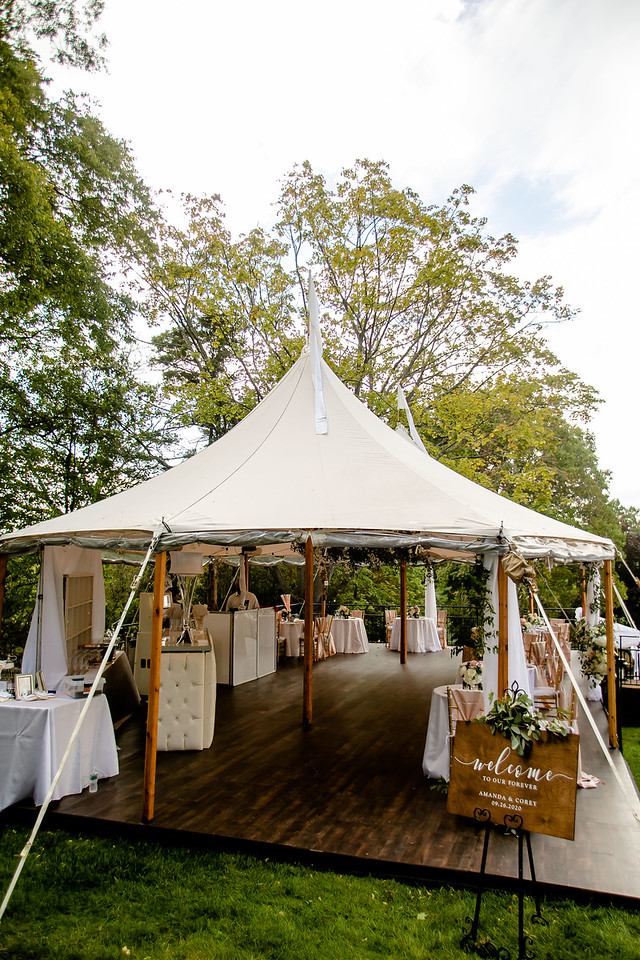 You can easily follow the trends..or don't! It's still your special day and we hope you've gotten plenty of ideas and inspiration from our blog. Be sure to check out even more options for off the rack wedding gowns, 2021 wedding color trends, and more! Sign up for our mailing list right here so you don't miss out as soon as they get posted.
If you're having a small wedding, we'd love to hear your creative ideas! Drop what you're doing in the comment section below to help inspire your fellow brides and grooms!