Do the words "Instagram algorithm" make your blood run cold? No? Just me?
Managing social media is a full time job, and for most wedding pros, it's not only confusing but requires time they don't have. We work with wedding pros on everything from social media marketing (including Instagram) to blogging and SEO. But if you're not ready to say "I do" to working with us just yet, be sure to keep visiting this blog for plenty of freebies!
In today's blog, we're bringing you all the details behind the new Instagram algorithm and exactly what it means for wedding pros. You'll also get plenty of ideas how to take advantage of these new changes and turn those followers into customers.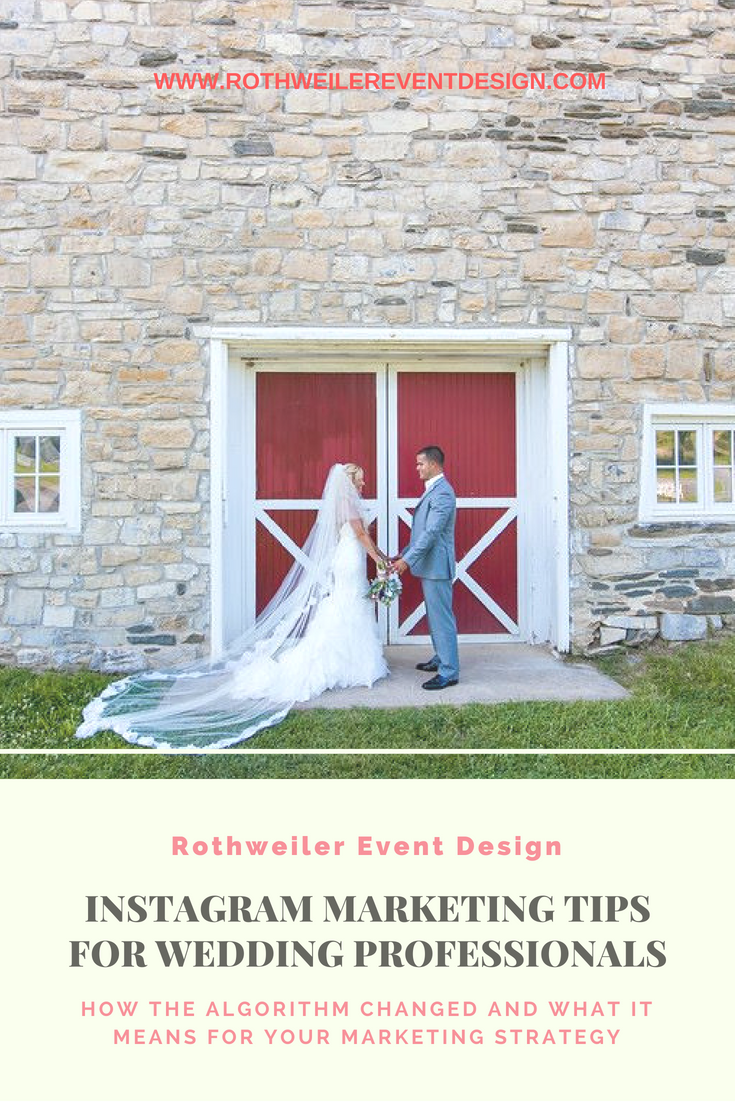 Order Up
I'm guessing you hate seeing posts on your Instagram feed that are weeks old, right? Pretty much everyone I know participated in riots when Instagram decided that a chronological feed was so over. Well, you can stop burning buildings down because the algorithm change is putting things back in order. At least….for the most part.
How you use Instagram has always played a factor in how your feed appeared. For instance, the more you engaged with an account, the more it would show up in your feed. With the new algorithm, Instagram will still consider your behavior, but it won't be the only thing that determines what you see.


The "scrollers" of Instagram are the people that will get that chronological feed back that we've all been missing. So, if you are that person that slides down your feed on the regular, then you'll be seeing posts in order. More importantly though (since this blog is about marketing to brides) now your content will show in order for those scrolling brides that follow you.  How do you take advantage of that?
Right Time and Place
Brides aren't scrolling IG morning, noon and night…this isn't Pinterest after all. So finding out exactly when they are scrolling is more important now than ever. It's more about when instead of only engagement and content, which I'll talk about later in this blog.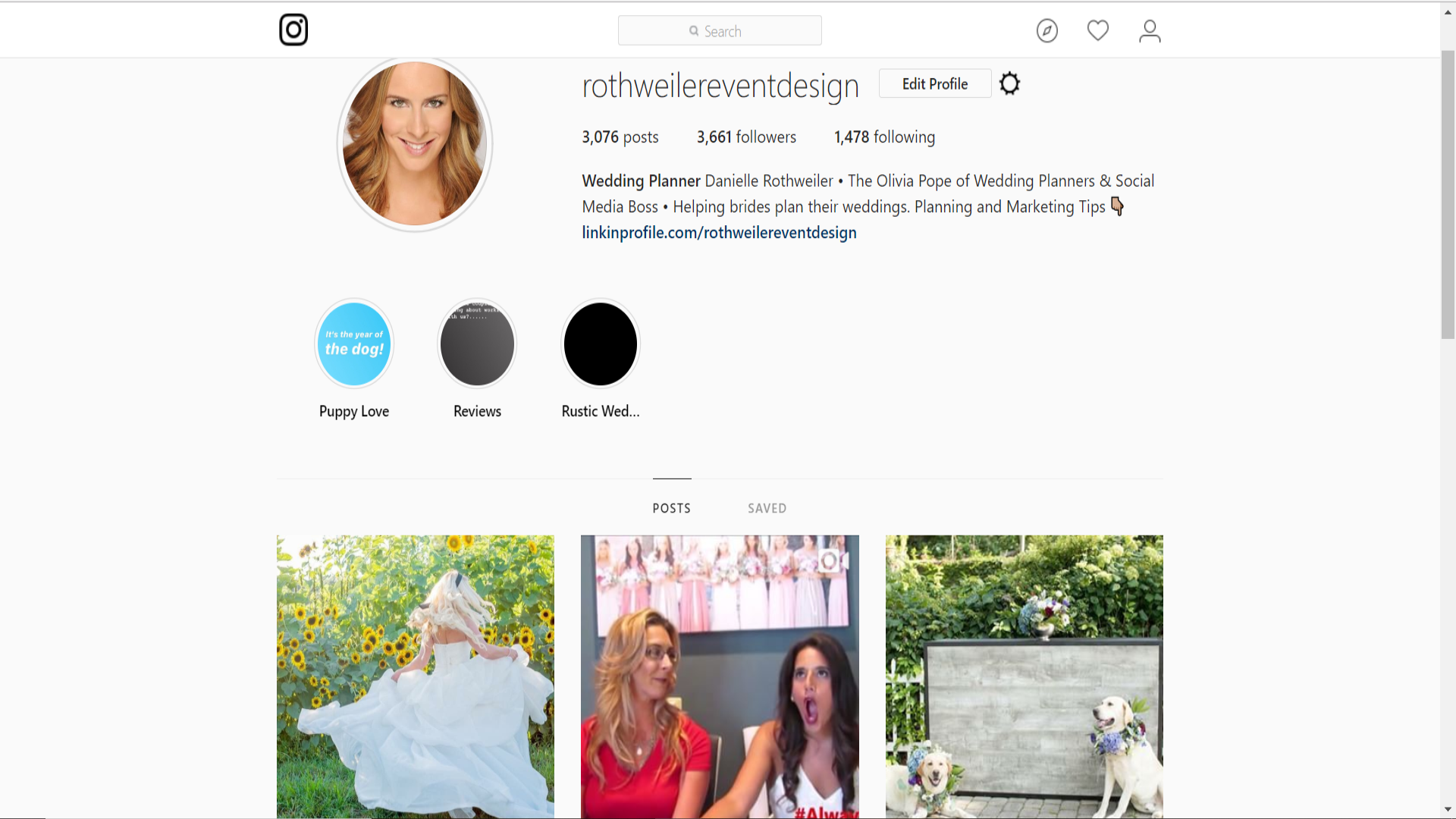 But how can you figure out the best time to post? Sure, there are plenty of info-graphics available that will give you the "supposed" best times. However, those info-graphics are cookie-cutter nonsense. There are times when the average engagement across any social media channel will be higher than others, but that's not enough information to determine the best times that you should be posting.
For that, there's one of my favorite apps that I've mentioned a thousand times before, Tailwind. If you're a wedding professional and you're not using Tailwind for your social media, then you are wasting your time! Tailwind for Instagram is able to do so much, including give you the best times to post for maximum engagement. For other tips and tricks on how to make your Instagram stand out, check out this blog or contact us to plan your social media marketing strategy!
Judging a Vendor by Their Cover
Just because you're in the right place at the right time on the feed of your potential bride to be, that doesn't mean she's going to engage with you. I mentioned in this previous IG blog how no one is going to read a book if the cover isn't cute. Besides getting the timing right, your content game has to be strong AF.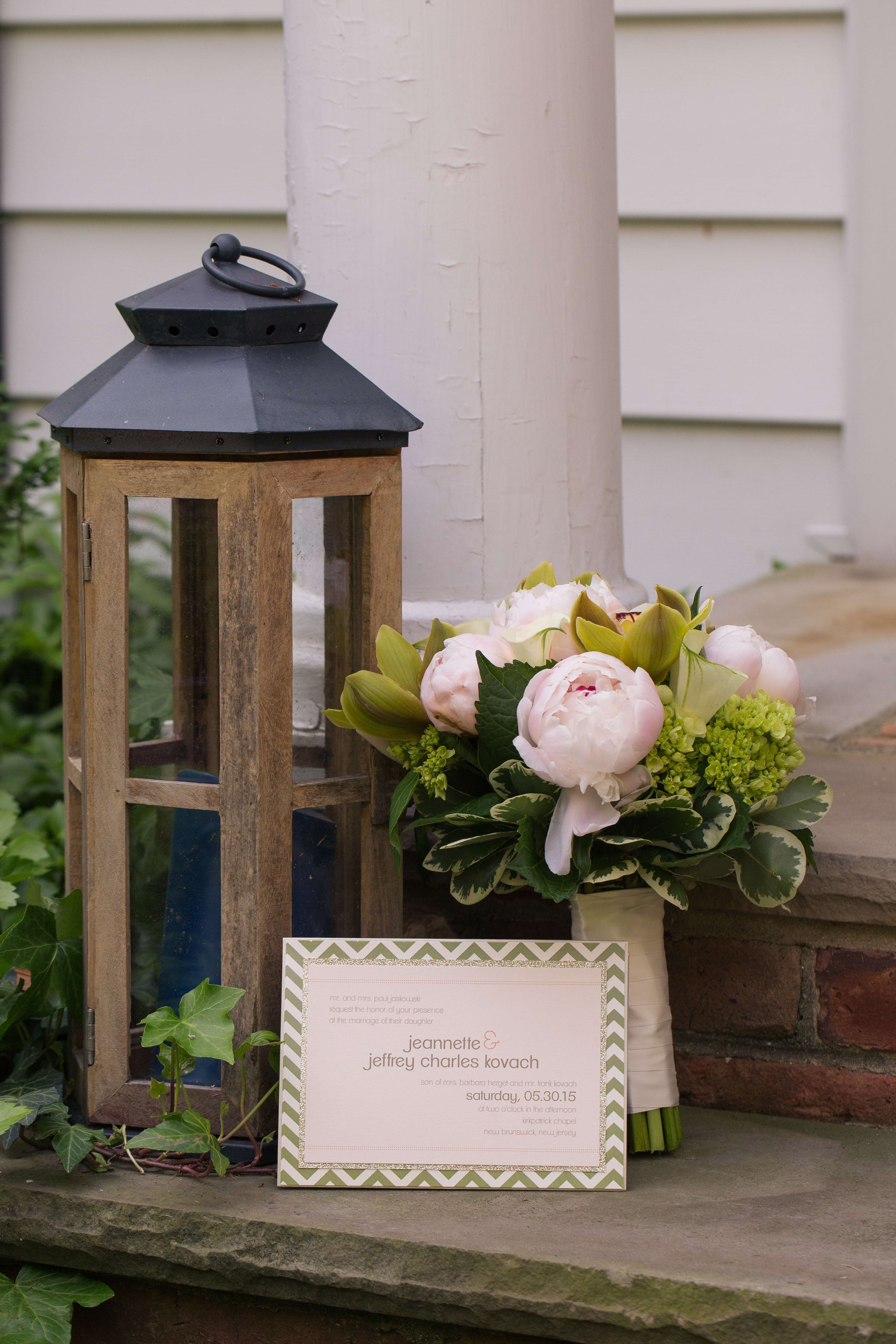 If a bride isn't already following you, then they can find you in various other ways. No matter the path they take though, it's still you versus your competitors. Consistent strong content will win the bride every time, but that doesn't mean to post three times in a row. In fact, if you do that, Instagram will likely break up those posts with other accounts that are being followed. Schedule everything through Tailwind and forget about it!
Engagements, Not Just for Couples
You've probably heard the term "organic reach" one too many times by now. A struggle that many wedding professionals have had in the past is trying to determine where to advertise. What's the answer to getting in front of the "right" brides and grooms? Print? Wedding websites?
It's becoming more and more obvious that social media and wedding blogs are a favorite place for engaged couples to look for wedding venues and vendors. Social media can be a game changer in your business if you do your marketing right.
The best seo agencies in toronto will also have the mandate to ensure that your social media marketing strategies are working all hours of the day and night. This will free up your schedule and enable you to handle other things that are important to your business.


While calling this a "game" may make it sound cold and robotic, in order to stand out from the crowd, you have to be anything but that in terms of engagement.
I don't mean spamming pictures with the same lame comments and emojis. I mean posting comments on pictures you genuinely like and writing something authentic. The more you engage on an authentic level, the more relevant you are to Instagram under their new algorithm. As a wedding professional, this is great news because it gives you another way to connect with engaged couples not yet following you, as well as the ones who already are.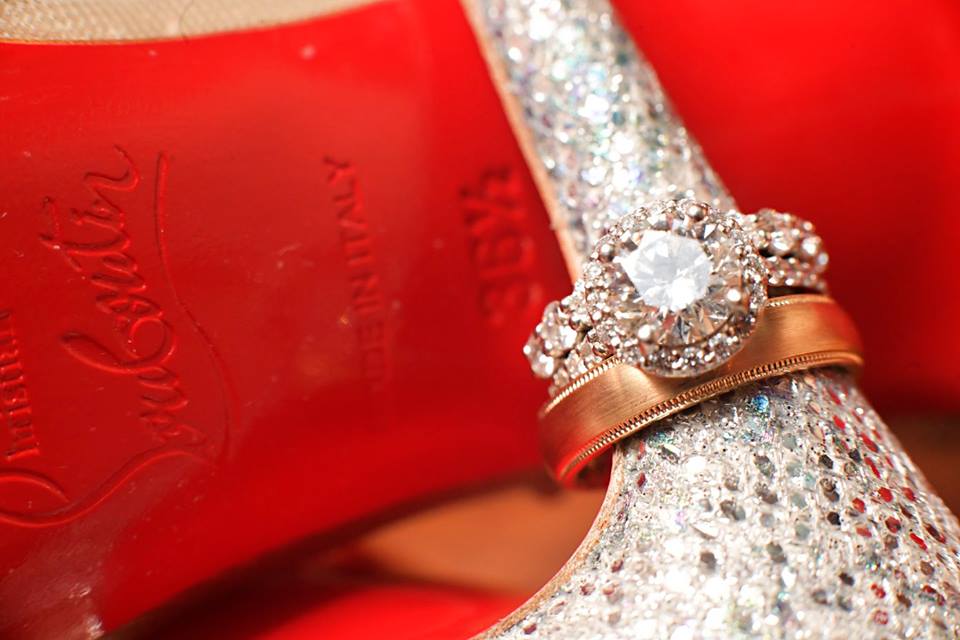 The more you exchange comments, the more frequent and higher up you will show in your followers' feeds (whether they are the scroller type or not). Tagging is another way to show Instagram you're worthy of showcasing to more people.
Marketing Tip: Encourage your followers to tag you in their posts, which will make your profile show up more frequently in their feed.
Want more tips on engagement? Contact us to put your plan together!
Lies You've Heard
When Instagram released the details of their latest algorithm, they also took some time to debunk a few myths:
Your reach doesn't change if you have a personal account or a business account. So, if you've been afraid to take the business account leap, it's time to jump.
Shadowbanning is bullshit and doesn't exist. If you're using a popular hashtag, you have very little chance of being seen…but that doesn't mean you're "banned".
Instagram Stories and Instagram Live Videos do 

not

 help you rank higher in the feed.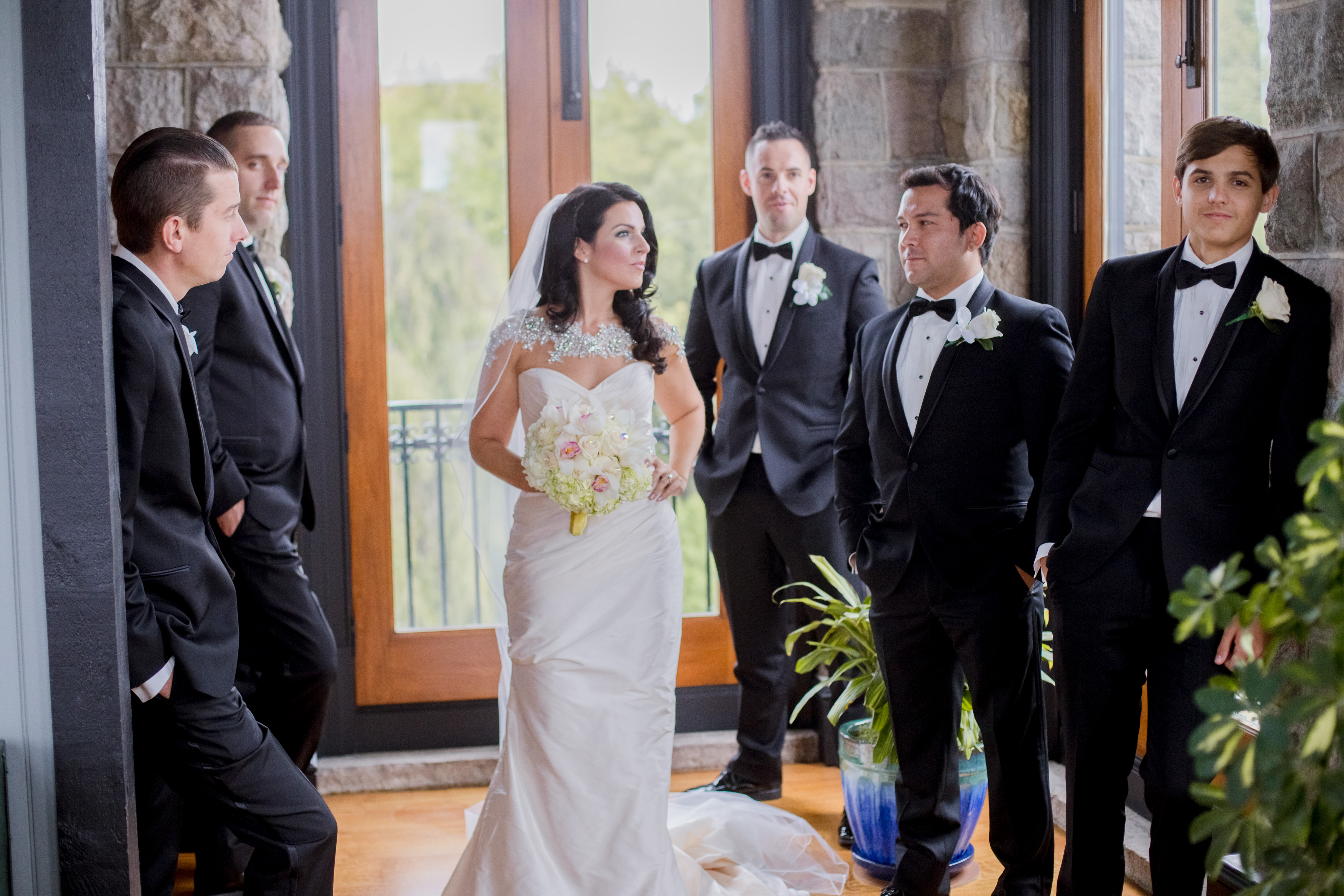 More to Come
Along with the algorithm changes, Instagram is planning to roll out a ton of other updates throughout 2018. Here is a sample of what you'll be seeing soon:
Group video chats
New explore page
Make and share your own filters
For marketing ideas on how to use these future updates to book more brides, contact us now!

The New Instagram Algorithm + Wedding Pros
In general, I am a huge fan of the new algorithm and really excited about the features to follow. You can't not be excited about a more chronological feed, right? What is your favorite update and how will you change your Instagram game? Leave a comment below to share your strategy!
Want even more information or looking for some assistance with your Instagram marketing? Not sure if the amount of followers matters anymore? What's the right amount of people you should be following? Get in touch with us today for personalized social media marketing, access to tons of printables and private coaching from someone already in the wedding industry!