Choosing your invitations and wedding stationery can be an overwhelming process. Where do you get inspiration and then how do you take that inspiration for your own wedding, without looking like everyone else's? Check out this guest blog from our friends at Basic Invite, featuring tips to dress up your rehearsal dinner and invitations!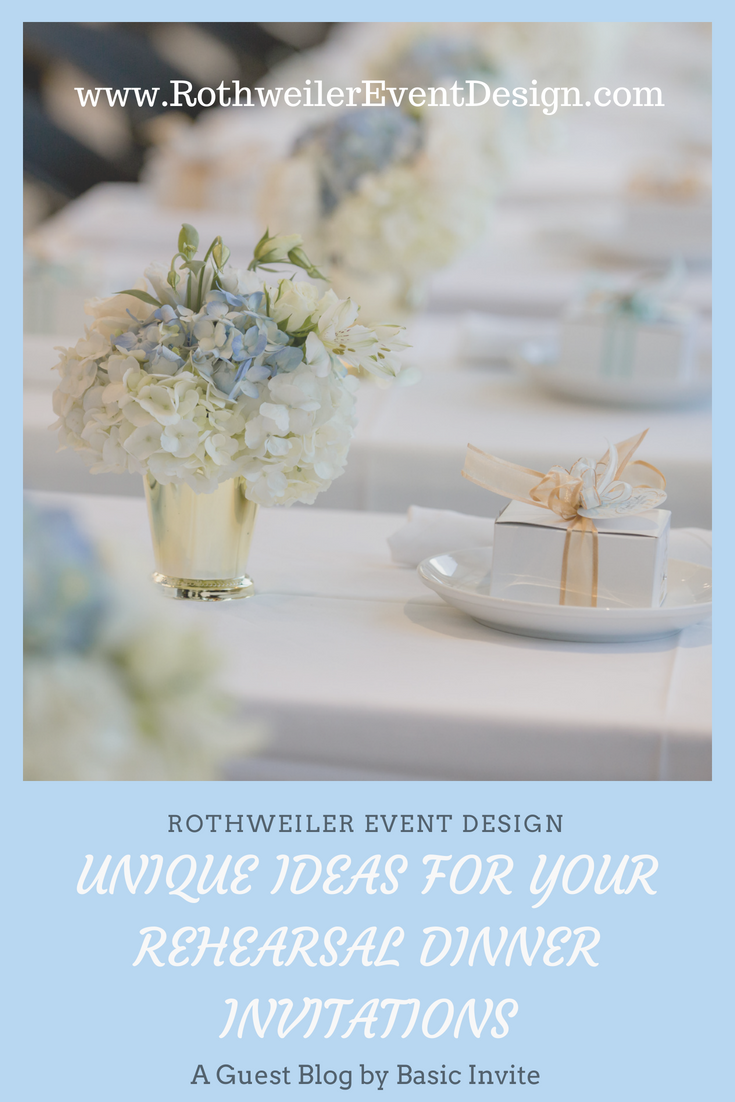 Most brides know what's trending when it comes to wedding invitations and their special day. And for all of those pre-wedding celebrations like the bridal shower and bachelorette party… themes are where it's at which makes those festivities just about as celebrated as the wedding. But there is one final moment before the most important day comes that is often overlooked, the rehearsal dinner!
Let's face it, the day before the big day is so chaotic and unfortunately for the runner up rehearsal dinner things usually seem to be thrown together and the night always flies by. But rehearsal dinners deserve a bit more credit than that. It is the final moment for reflection and gathering and the single life after all!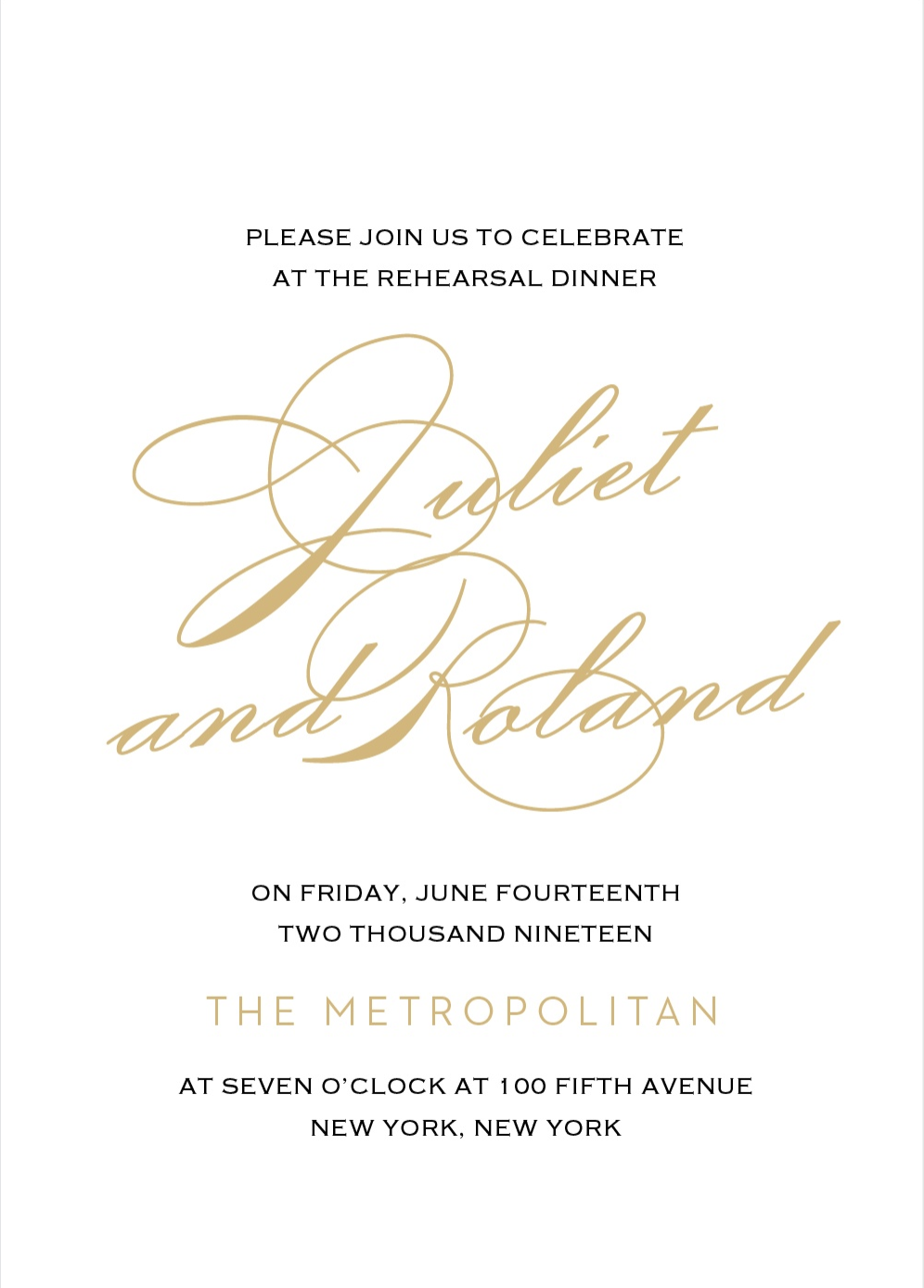 So, let's show rehearsal dinners some love this wedding season by using these three tips to dress it up!
Go Digital
Wedding websites are totally in right now and for good reason! We are living in the digital age and that means keeping up with people's needs. Wedding websites make it so easy to let your guests know what's going on ahead of time and in real-time with instant updates!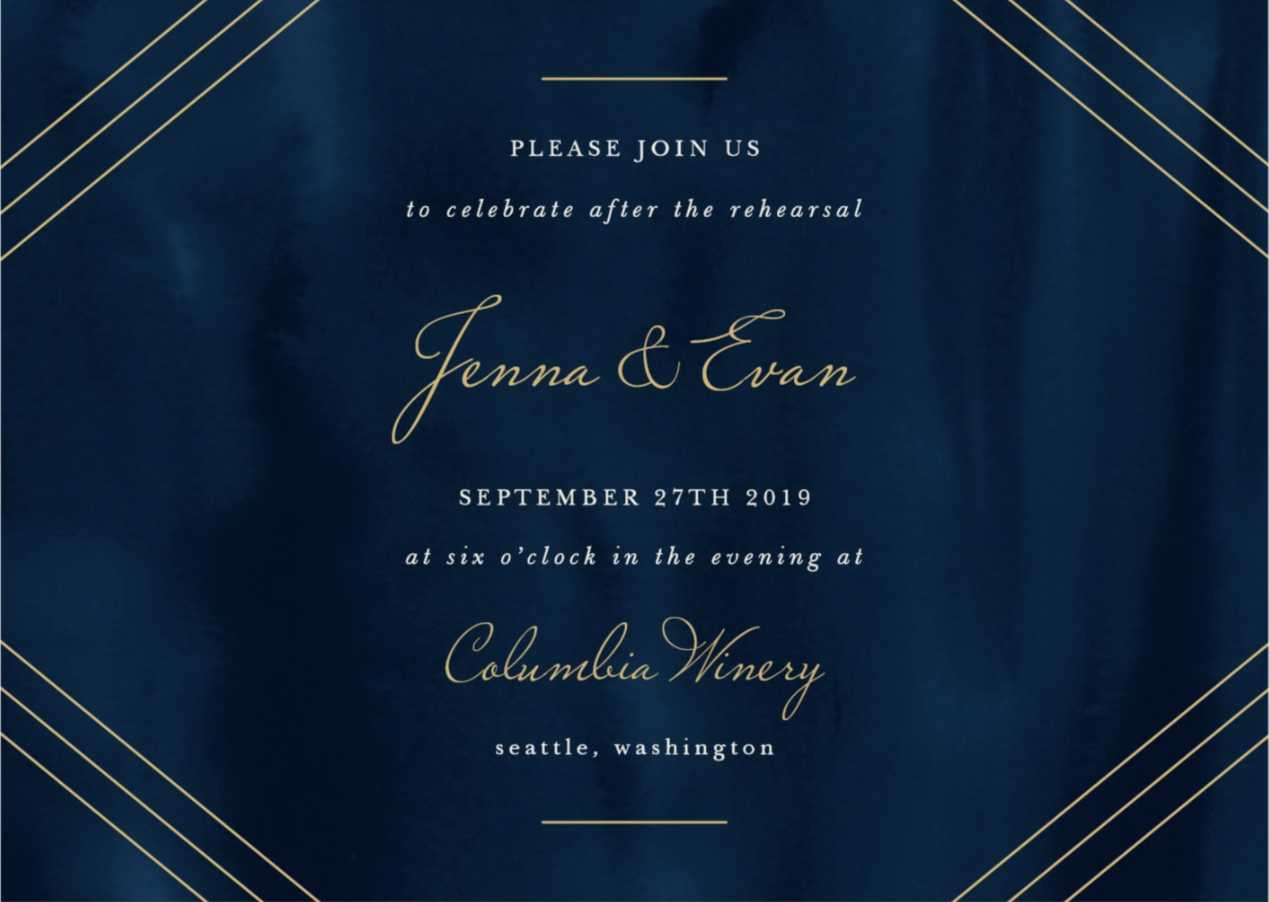 Where does the rehearsal dinner fit in to this? Rather than including rehearsal dinner info in your wedding invitation suite use the address request function on your wedding website to request the addresses of your rehearsal dinner guests and send out separate personalized rehearsal dinner invites to just them.
Always Accessorize
Don't forget to accessorize! Foil details make any invitation pop! With rehearsal dinner invites, that is no exception. Usually rehearsal invites are sent on a smaller invitation so finding an aspect you want to showcase like your names or the border and make it foil!
Choose from gold, silver, or rose gold to match your rehearsal dinner theme or wedding colors.
It's All in the Details
Rehearsal dinners are usually a more intimate affair so this is the time to splurge on details! Whether your party is low-key and laid back or black-tie attire, set out personalized coasters for guests to grab or place their drink on.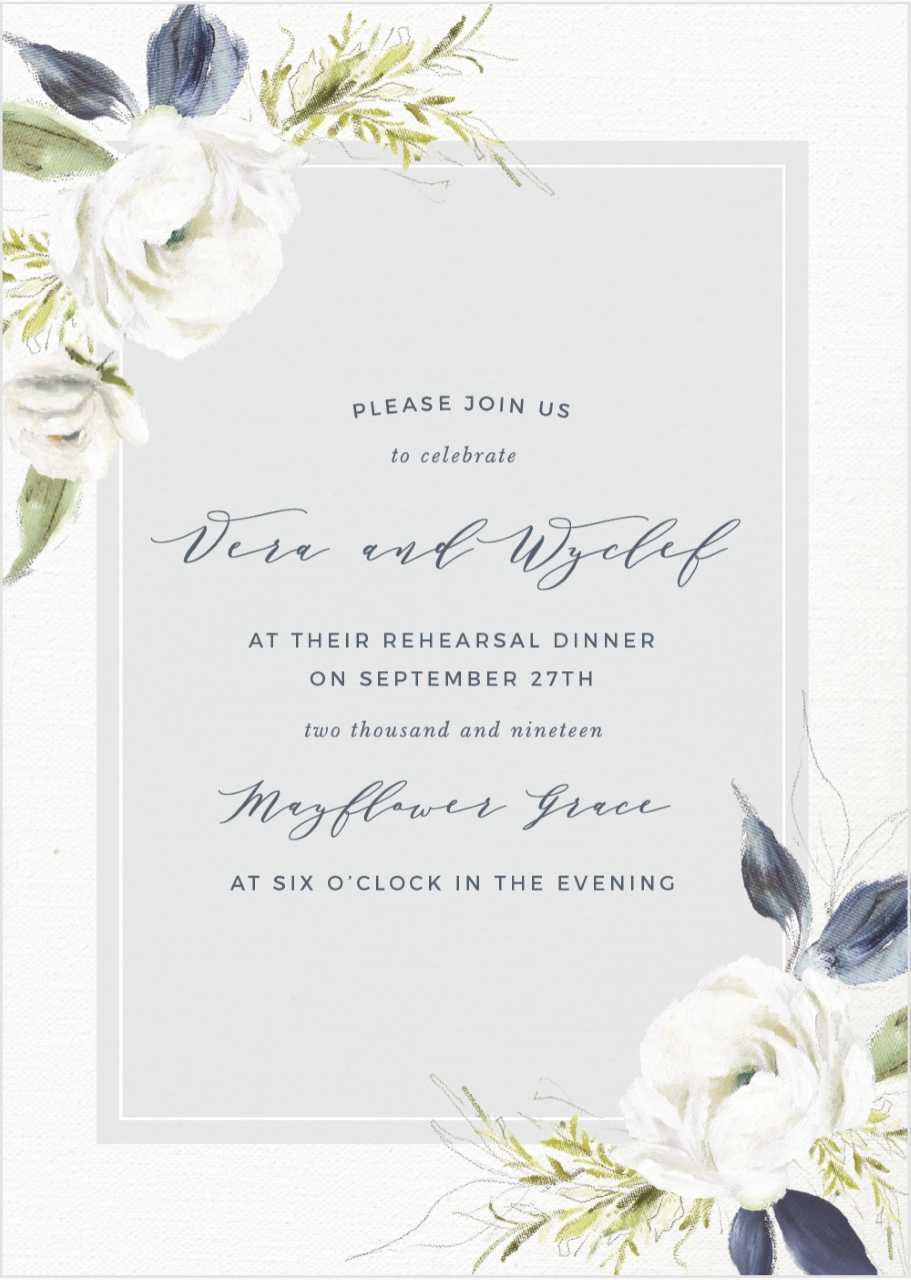 They can take it home as a favor and you get to keep the rest! It's a super cute detail all new to Basic Invite. Choose a monogram design or upload a photo!
Put these ideas to use and head over to Basic Invite. They're an online stationery design company providing brides with all things wedding stationery + more!