My couples are always asking me for wedding registry advice. They want ideas where to register, what to register for, when to set it all up, and more.

Since this is a question all of my engaged couples ask me, I thought I would make a blog with the best wedding registry advice I have. I'm including wedding registry ideas that are totally unique too- including one that allows you to ask for actual MONEY.
For real.
If you're newly engaged, or even if you're months into the planning process, keep reading to find out everything you need to know about setting up your registry!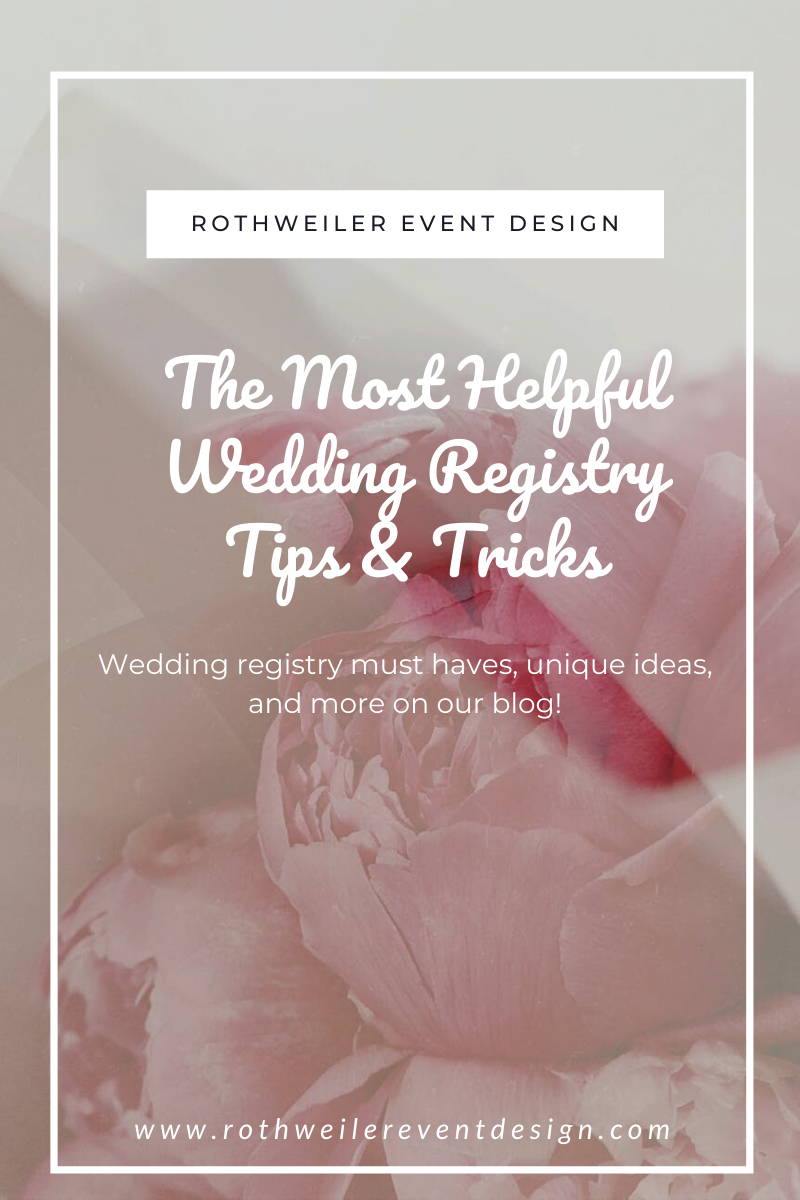 *Please note that most of the links of this page are affiliate links. This means if you click on a link and purchase, you will receive the same price, but I will receive a referral fee. This helps keep my blog free and allows me to share wedding planning tips with you. Thanks for your support!*
Wedding Registry Ideas
Decades ago, a wedding registry would consist of china place settings and bed linens. There's nothing wrong with those items, but not every couple needs or wants them.

With many couples already living together, the desire to get household stuff has diminished. It hasn't completely gone away though, and later in this blog I'll tell you the best place to register for all of that stuff.
Related: Best Wedding Registry Gifts For Couples Who Love The Outdoors
There are plenty of engaged couples that would prefer their guests to give them some form of cash over gifts. They don't need sheets; what they do need is help paying for the home they already live in which they can no longer afford because their wedding is way more expensive than they thought it would be.
Most of my couples fall somewhere in between these two groups. I work with brides that want the gifts for their engagement party or bridal shower, but they would prefer cards and checks on the wedding day.
No one wants to bring home that Dyson vacuum cleaner after their own wedding reception, OK?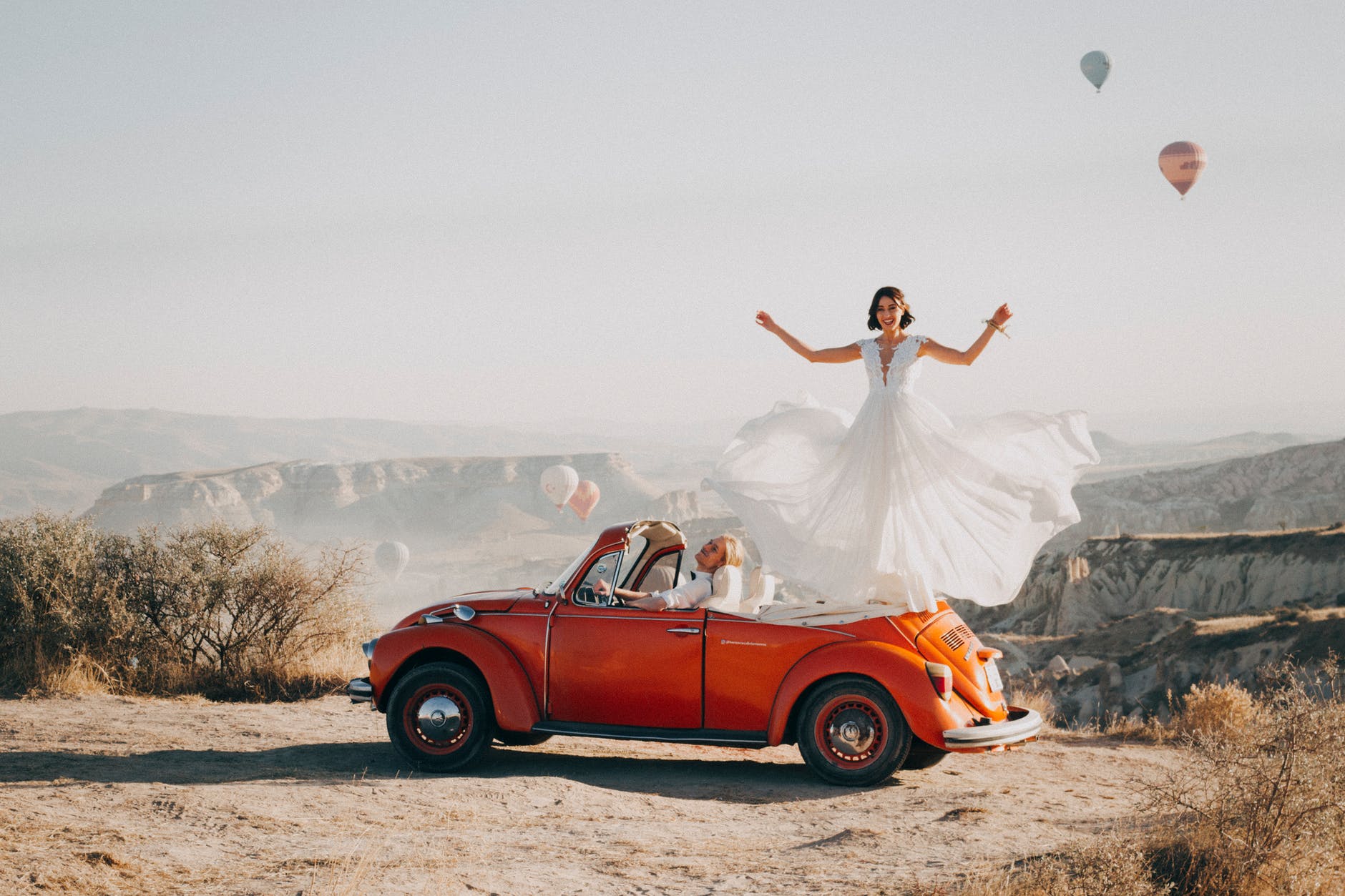 My wedding registry advice to those couples is to set up more than one registry, and shut them all down on the day of the bridal shower. If guests can't access your registry, one of two things will happen…either they'll call your mom and ask where you're registered (in which case, tell mom to tell Aunt Karen you're not and need $$$ instead of that crystal vase) or they'll shrug their shoulders and just write you a check.
What Is The Best Wedding Registry Website?
Wedding guests need as much guidance as you can give them on absolutely everything. If you don't believe me, wait until you start getting messed up RSVP reply cards that are nameless or pencil in a plus 4 because YOLO.
I always recommend setting up a wedding registry immediately after your engagement. Whether or not you have an engagement party, people will want to send you gifts. Unless you want to spend your free time doing returns and exchanges, it's best to set something up for friends and family to actually shop from.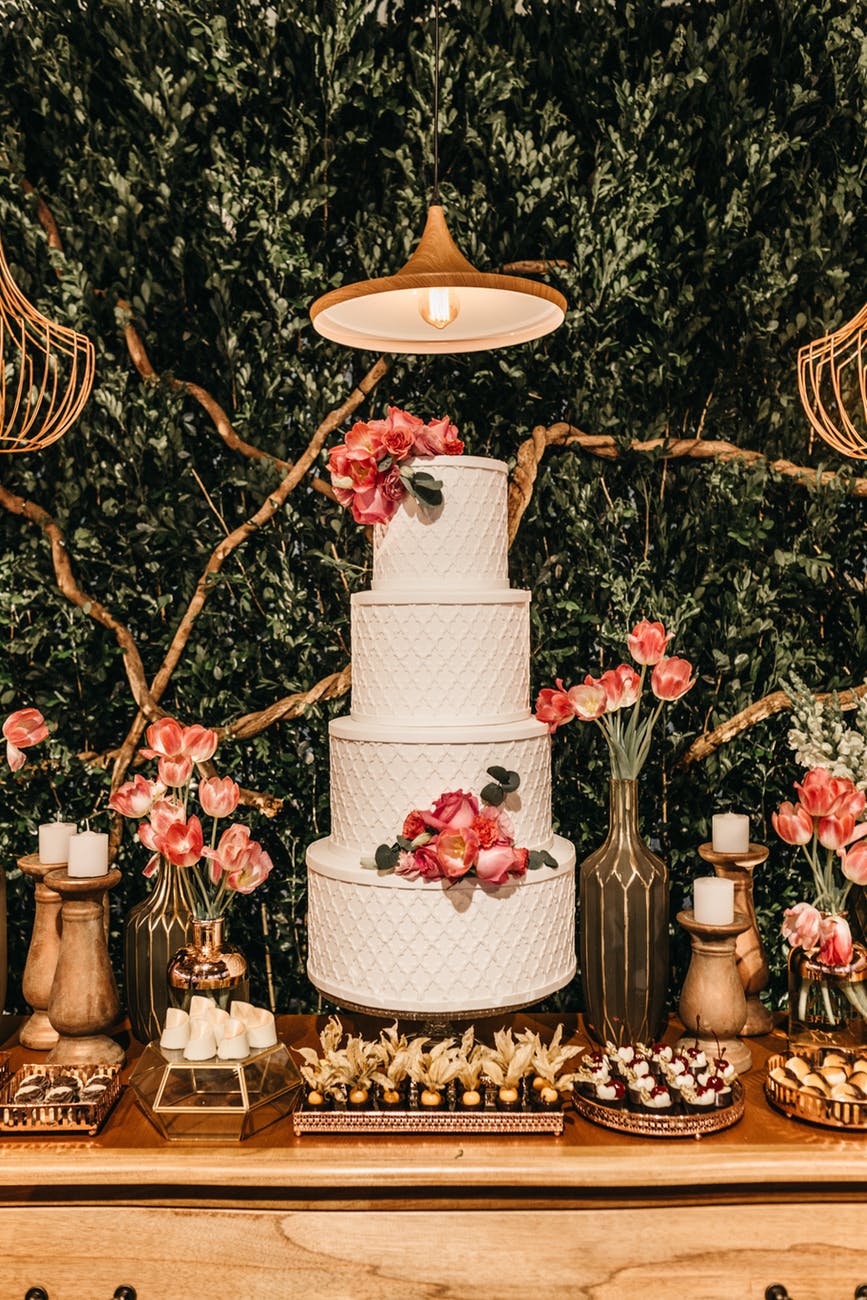 Odds are you'll set up multiple registries (and you totally should). Make things easy for your guests by putting them all in one place. While you usually can link them through your wedding website, there actually is a better way of doing things!
MyRegistry is an online platform that combines all of your wedding registries into one convenient place. There's even an app for couples to use so they can add to their registries anytime, from anywhere. Here's how it works:
Select from the many store options they have including Bloomingdale's and Target, and sync all of your existing registries onto one page. Then, anytime you want to add products either online, or by using the app to scan products in-store, you can go back to your page and do exactly that.
If you're the couple that isn't looking for gifts, MyRegistry is still a great option! Add a cash fund for your honeymoon, other experiences, and more. Maybe you want to buy that dream home, or set aside money for the future? Give your wedding guests that option with this website.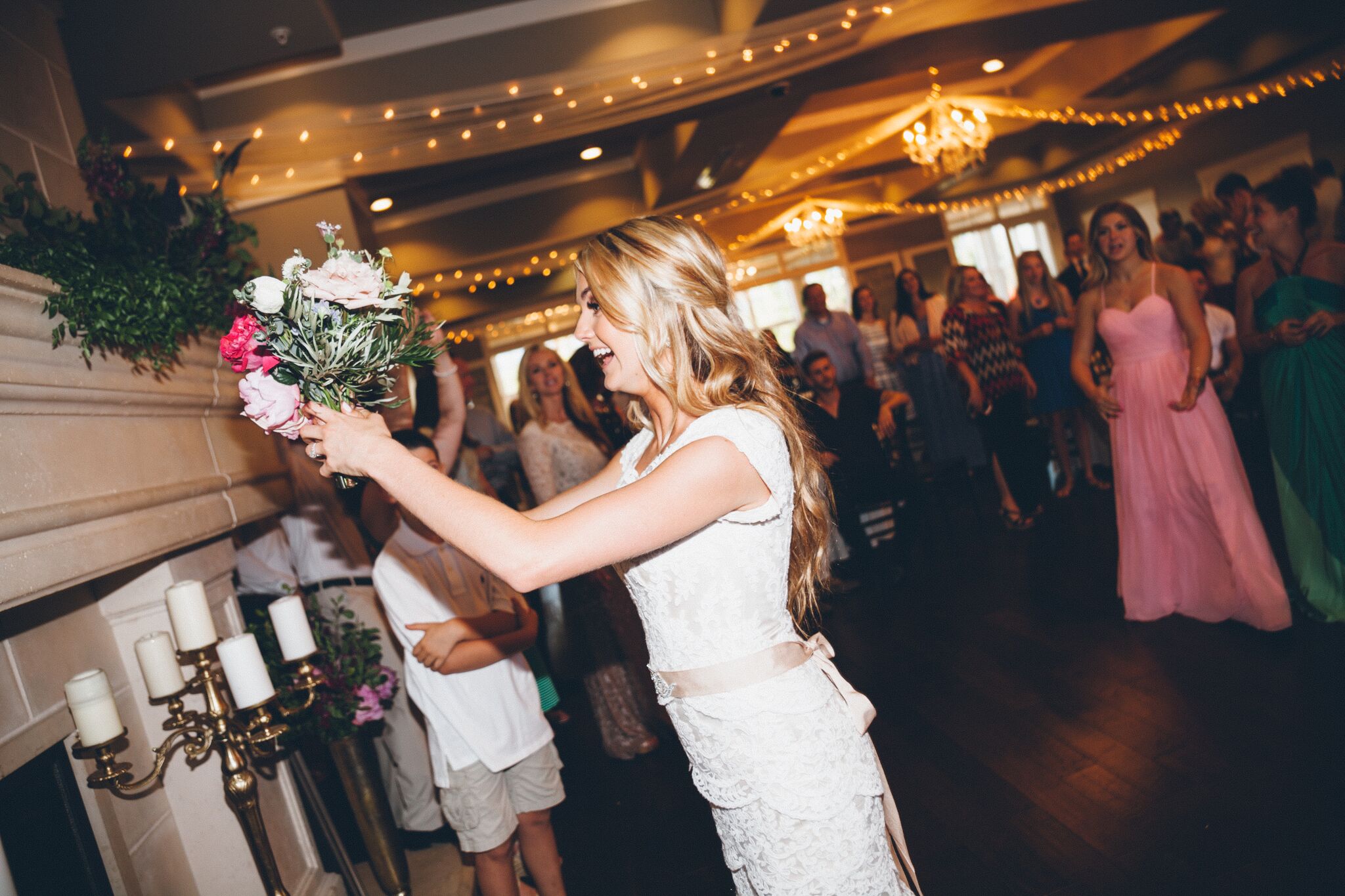 Wedding Registry Checklist
If you are looking to put stuff on your list for your home together now or in the future, my favorite place to send couples is Bloomingdale's. This is nothing against those other options that might be slightly more affordable either.
Honestly, the service you'll receive, along with the discounts throughout the store when you register with Bloomie's is reason enough to get set up there. In addition to those perks, the quality of the products is better across the board and you're looking for stuff that will last.
While you certainly can set up this registry online, I always suggest going in person and meeting with your personal registry consultant. They will be able to walk you through the store, and keep you updated on upcoming sales or if anything on your list is no longer available…it's also the only way to get those discounts I just mentioned so, make that appointment and swing on by.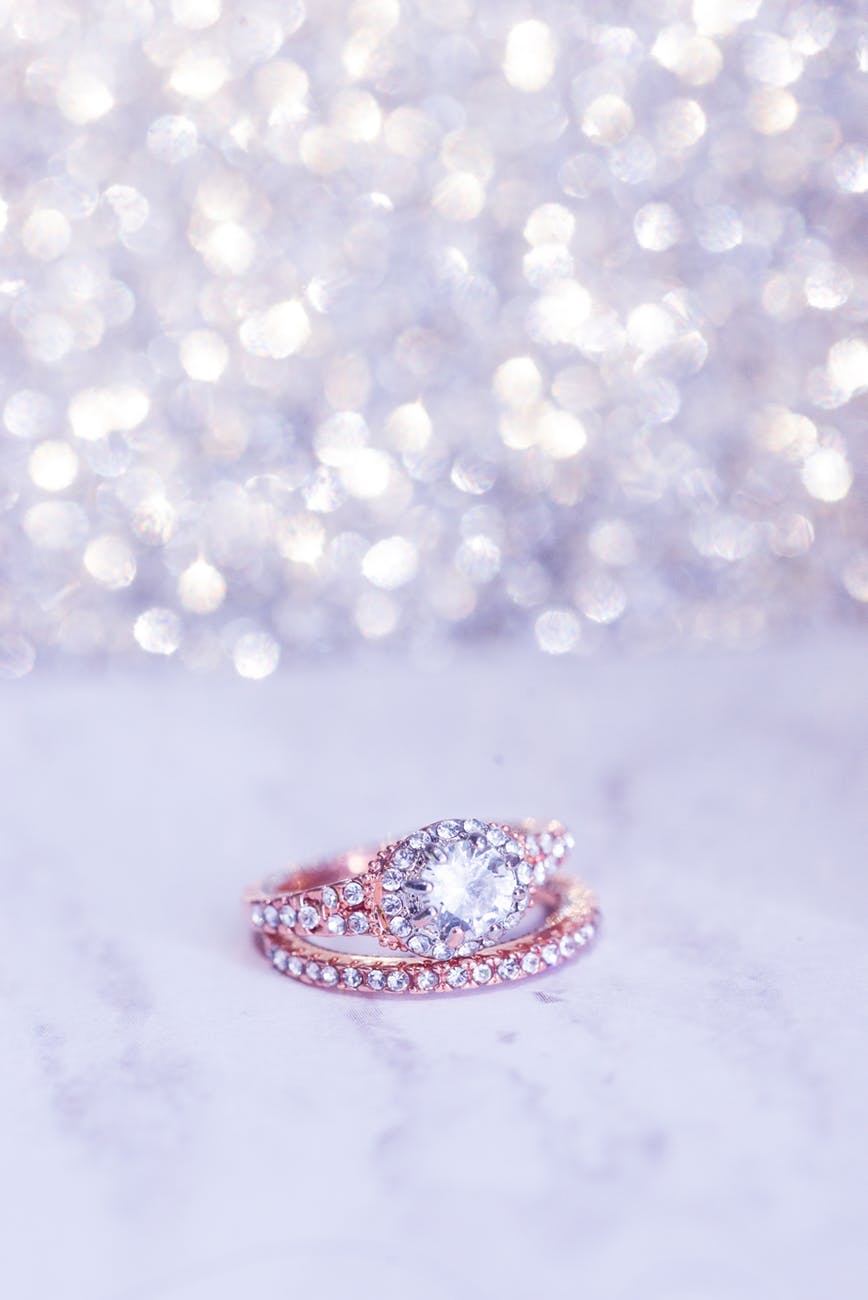 What should you put on your wedding registry at Bloomingdale's? Here are the items I consider most important, along with my convincing arguments supporting each one because…well, that's just who I am!
For those of you still hesitant to set up a registry here, because you're worried about the price points, there are plenty of other options. However, I'm probably going to surprise you with the one I recommend, especially since most people have no idea they can register there in the first place…
Target. Yup. You're welcome.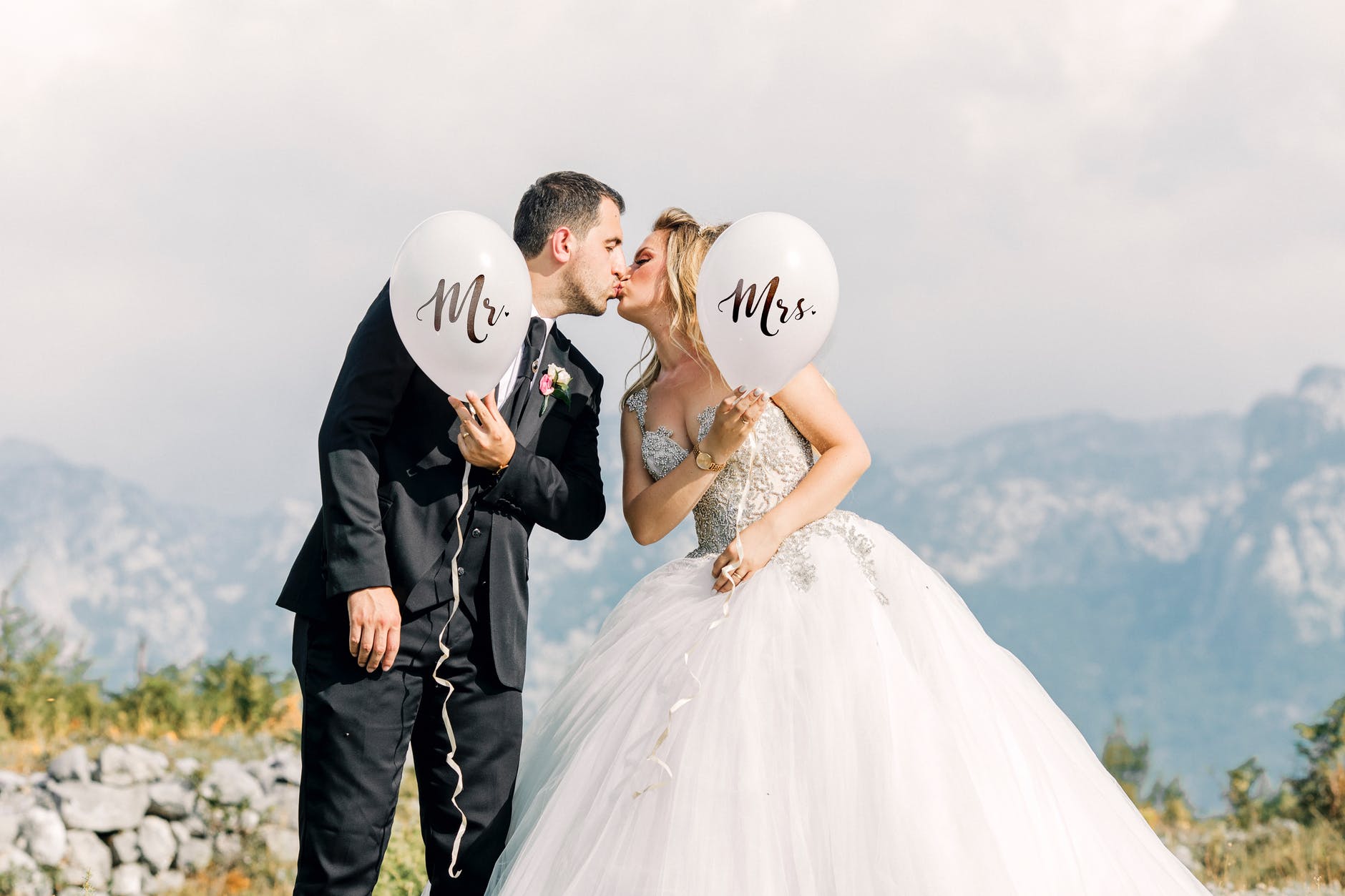 While you won't be able to get that necessary AF china, pretty much everything else on my list above can be picked up at Target. Since I always recommend setting up more than one wedding registry, why not set up one at each store and let guests decide how much they want to spend?
Other Wedding Registry Ideas
Unless you've been living under a rock, you've probably heard of Honeyfund by now. The name of the website pretty much gives it away, but it's essentially a wedding registry for your honeymoon….at least, it was, but now it's so much more.
Wedding guests essentially gift you donations towards your honeymoon (or whatever) that get deposited to a bank account, Paypal or a gift card. There are also fee-free options for your guests, so they aren't getting hit with those annoying percentages on top of their gift to you. Check out all of the options right here and get started for free.
Then there's Blueprint Registry, which is a website that has a collection of over 5,000 different stores to choose from. For the couples looking to make their wedding registry easily accessible through their wedding website that has everything else guests will need, Blueprint is a great option.
Along with setting up your registry, you can create a wedding website using any of their 25+ templates available. Just like a traditional wedding website, you can track RSVPs, list out your wedding details, and put together any information you want to share with friends and family.
Once your website is set up, you can choose from all of their available retailers to create as many registries as you like. The website even has sample wedding registries and product reviews that you can look at before finalizing those wish lists!
If you're straight up looking for cash-money-moola though, there's a brand new service that finally exists for exactly that. No matter if you have a registry for tangible gifts and use this just for the wedding, or you're only interested in dolla dolla bills y'all from the jump, this is the website you want to use.
Cander is a new service that allows your wedding guests to essentially Venmo you money. They can do this prior to the wedding day, or while they're toasting you at the wedding reception. Literally does not matter.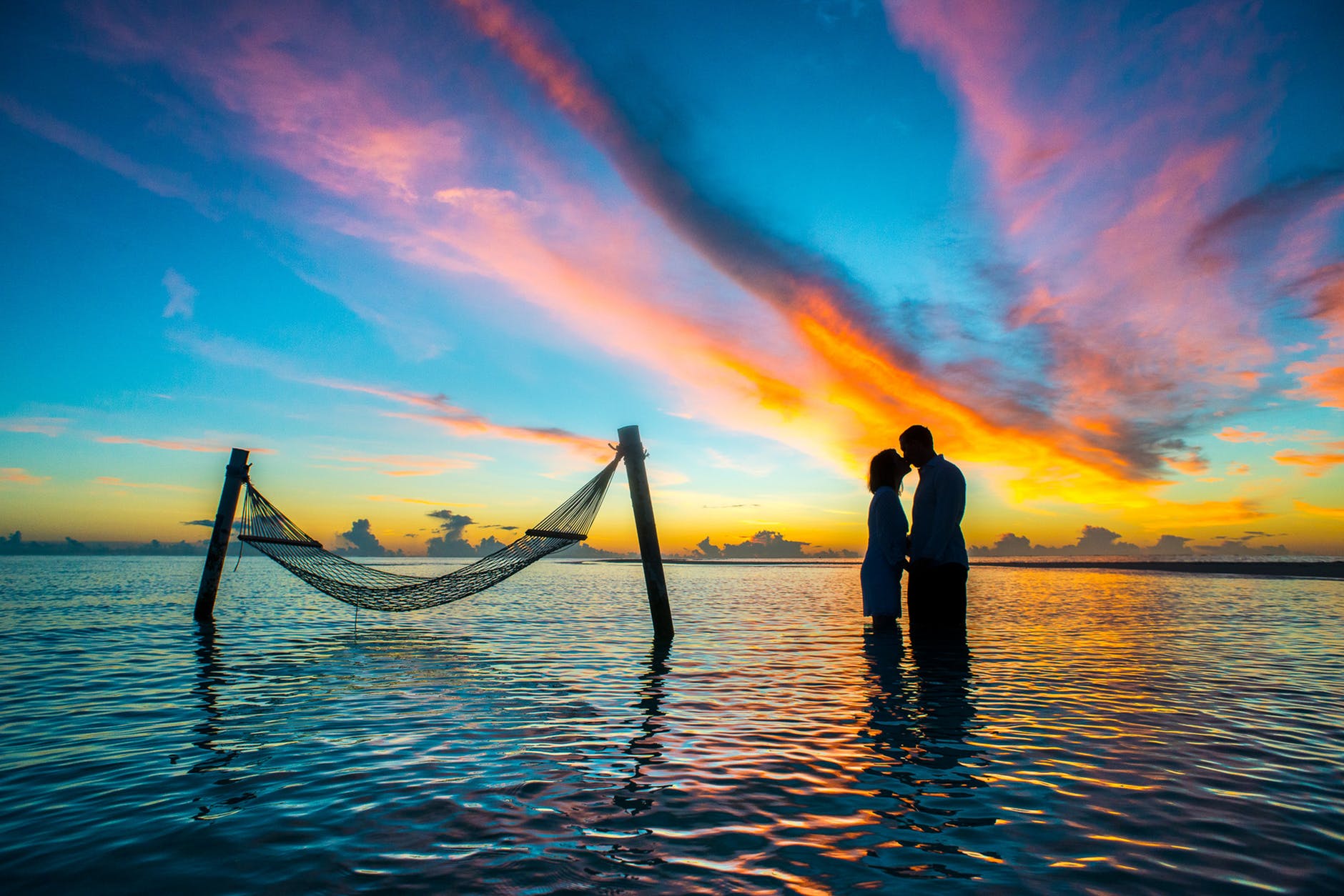 It's not as cold as sending a Venmo however…which is a good thing. The first step is for the engaged couple to set up their website through Cander. Once that's done, the couple shares their link with family and friends to check out.
Guests then put together a video greeting card along with their cash gift for your wedding. You are legit registering for cash when you set up this page and hand it out as a wedding registry.
Once you receive the gift, it goes straight to your Venmo account and you can even record a thank you video to send back. Say "goodbye" to writing out those annoying thank you notes when you get back from the honeymoon! Get the details and download the Cander app here.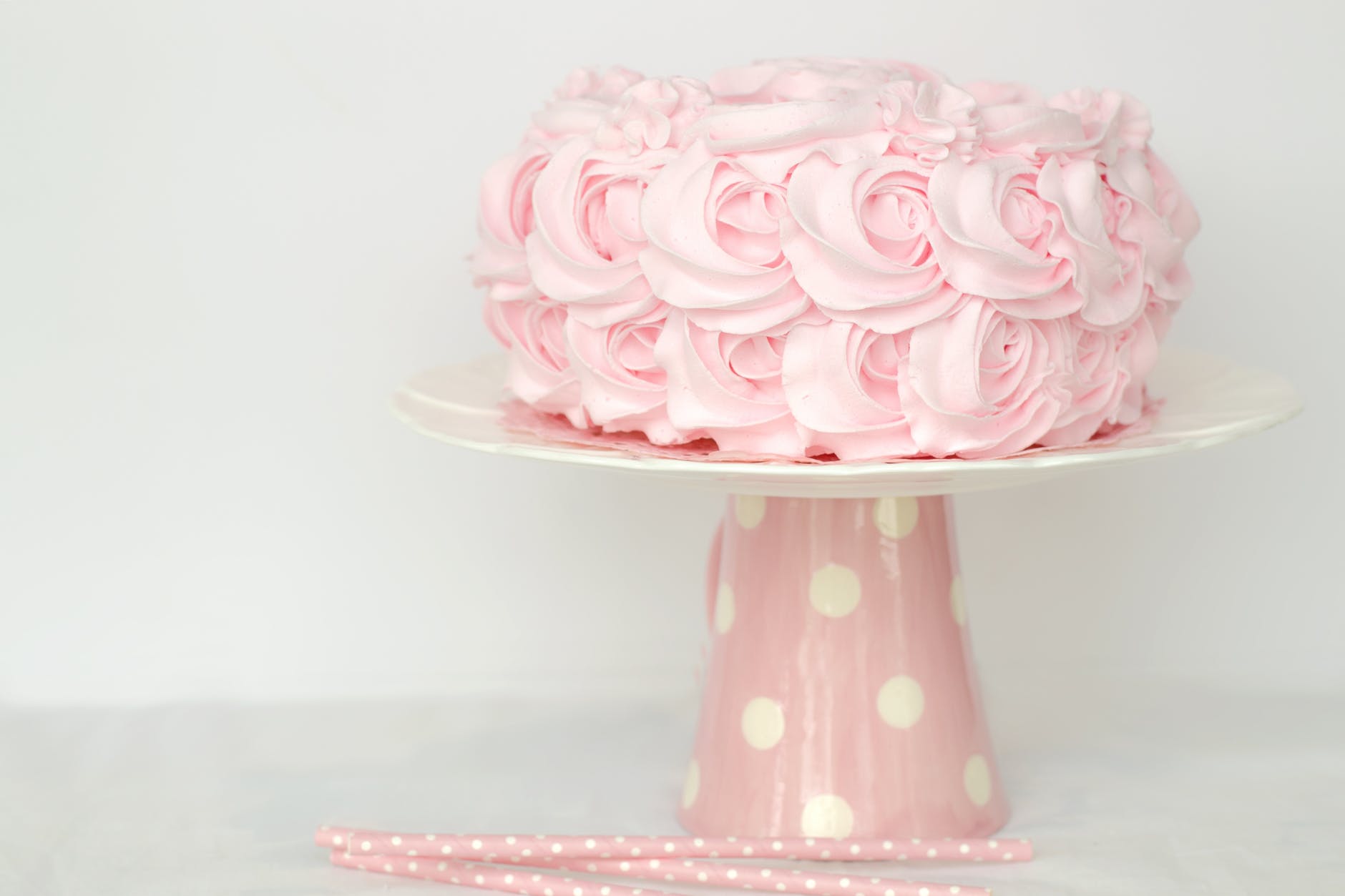 Wedding Registry Advice Roundup
That's a crash course in how to set up your wedding registry, the best stores and online sources, and all the other details I share with my couples. Remember, set up your wedding registry right after you get engaged to limit those unwanted gifts and guide your friends and family to the correct places.
Where are you registered at? Will you be asking for household stuff, honeymoon donations, or a mix of everything? Share what's on your wedding registry in the comments!