Want to decorate for Fall but you're on a strict budget? Don't worry, you don't have to be a master DIY anything to turn your home into an autumn oasis!
The first step to take when decorating for Fall is figuring out your vision. Luckily, we took the time to put together four different inspiration boards based on previous weddings and events we designed so you don't have to stay up all night scouring Pinterest.

Scroll down to find the board that vibes with your Autumn aesthetic and then shop the products we've linked below to help bring that look to life!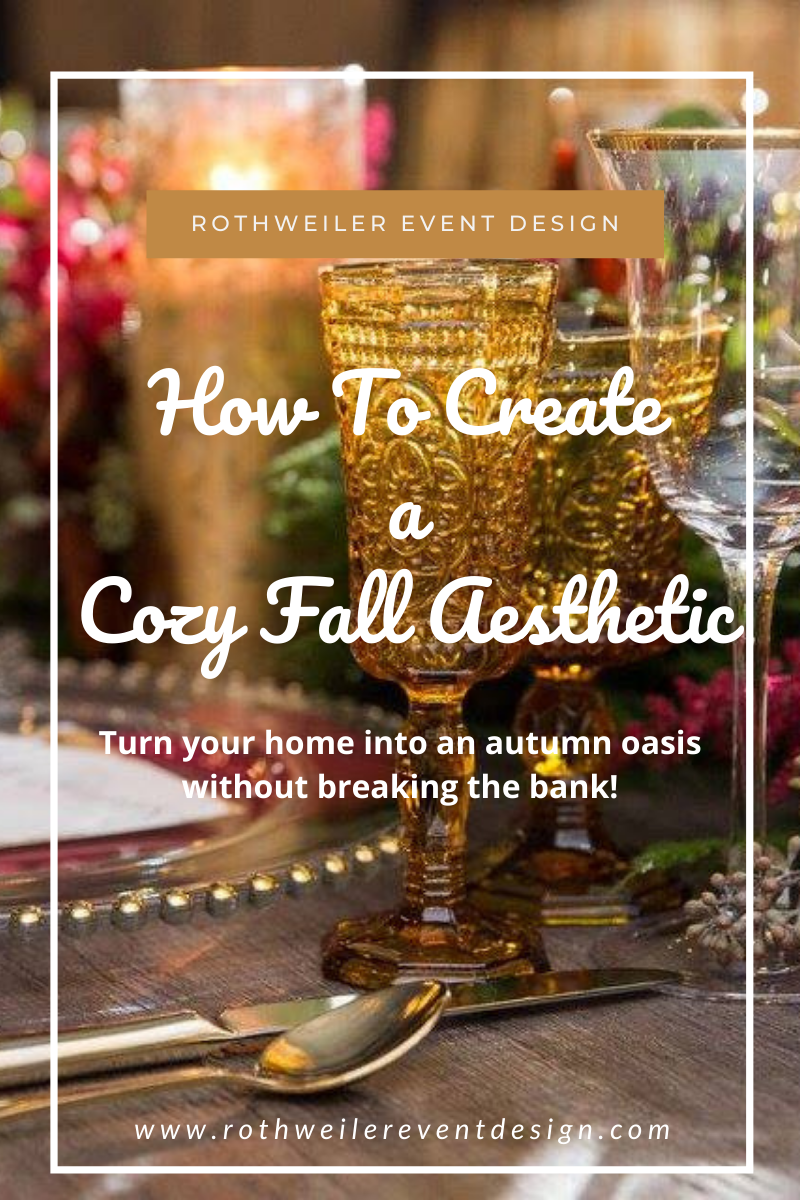 Our website is supported by our users. We sometimes earn affiliate links when you click through the affiliate links on our website.
When Summer Meets Fall
Mayyyybe you're not all about diving headfirst into Fall because Summer is more your style. I've always thought it was strange how we think of Fall as a September thing, when really it's still Summer for the first 20 days of the month.
If you're having a hard time letting go of those long days of sunlight, and the thought of pumpkin spice anything makes your skin crawl before October, then this is the vibe for you!

Classic Summer colors meet gorgeous Fall style in this mash-up of the seasons! You can create your Fall home look with deep tones of browns, reds, and oranges, just like we did at this event above.
Make it your own by adding in pops of gold, or mixing in pale rose pink and shades of white. Think of the inspiration board as a starting point! If you love the look, then here are a few great products to help you get started…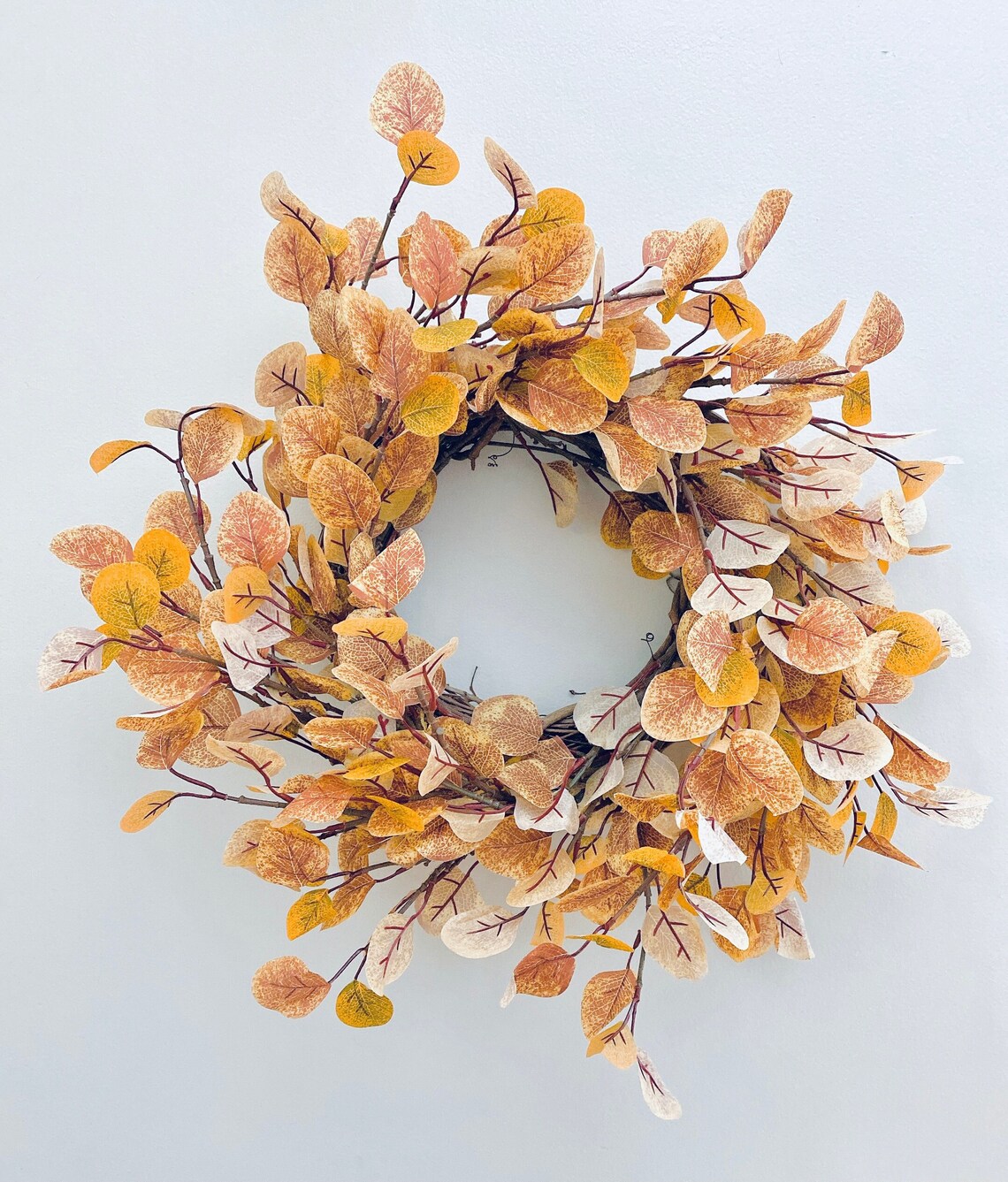 How do you decorate for Fall on a budget? You shop small businesses, of course! If you've been around the blog with us, you know we are huge supporters of small businesses, and Etsy is right at the top of that list. Pick up this faux foliage (major trend alert) wreath and hang on your door to welcome friends and family into your home this season.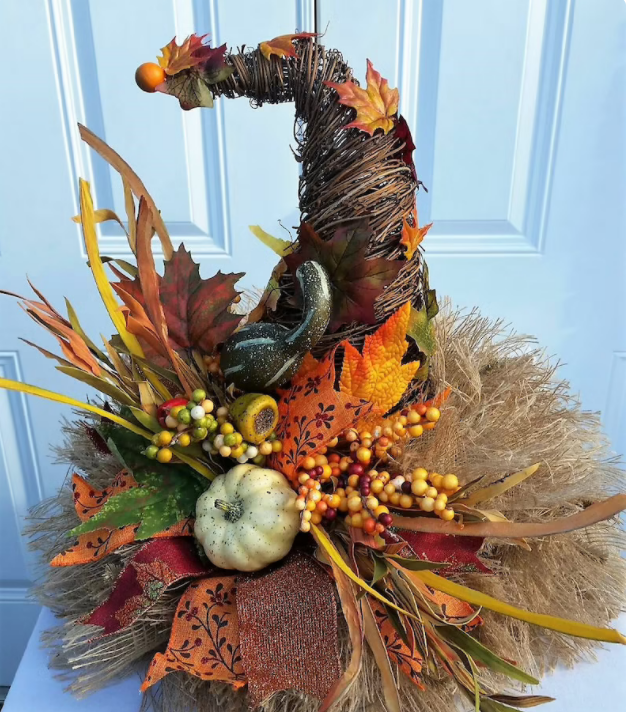 Fall table dinner décor goes next level with this cornucopia stuffed with late Summer and early Fall colors. The burnt orange, mustard yellow, and brown undertones are the perfect mix of the two seasons.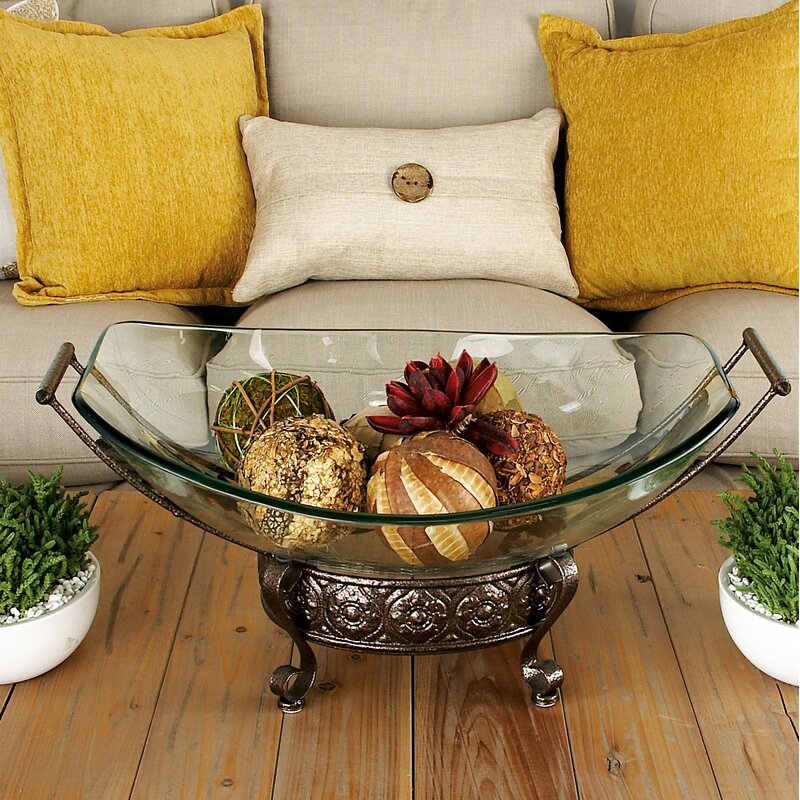 Of course, it isn't all about the dining room table, is it? When designing a wedding or event, we bring the look throughout the entire space and your home should be no different. Grab this gorgeous glass dish and fill it with simple décor in the color palette we used in the inspo board above!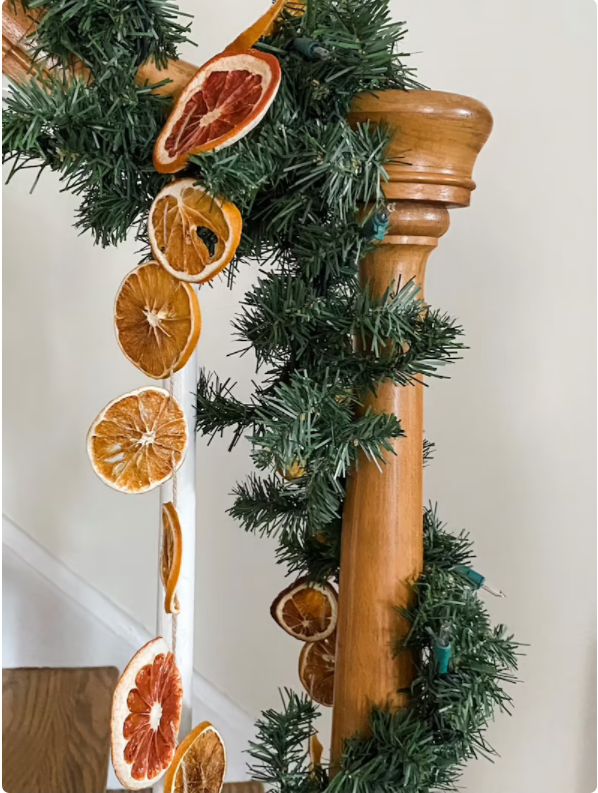 Banister decorations aren't just reserved for Christmas time anymore! Dress up your stairs with this fun, dried orange garland and bring your Fall vibes to the next level….see what I did there? Because stairs go up to the next level? Anyway, grab these because you need them this Fall!
When you think about the cooler seasons, it only makes sense to envision yourself in a cozy sanctuary filled with blankets and pillows…Check out these gorgeous pillow case covers that will bring a splash of Fall to your living room instantly!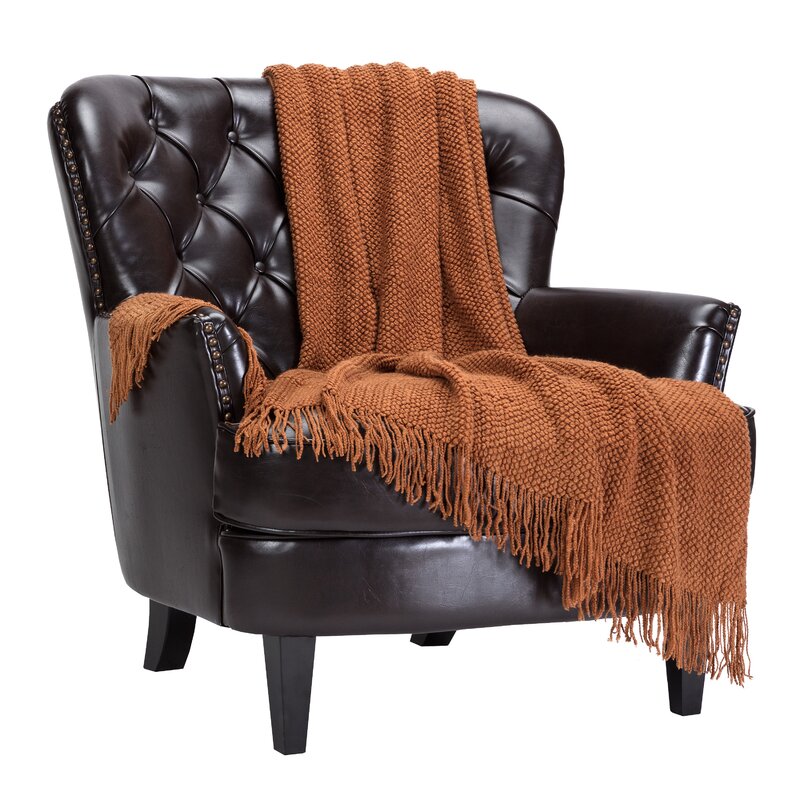 Speaking of blankets, how fabulous is this burnt orange throw hanging off the deep chocolate leather chair? Pick this up today for the chilly Summer nights and cooler Fall days coming up!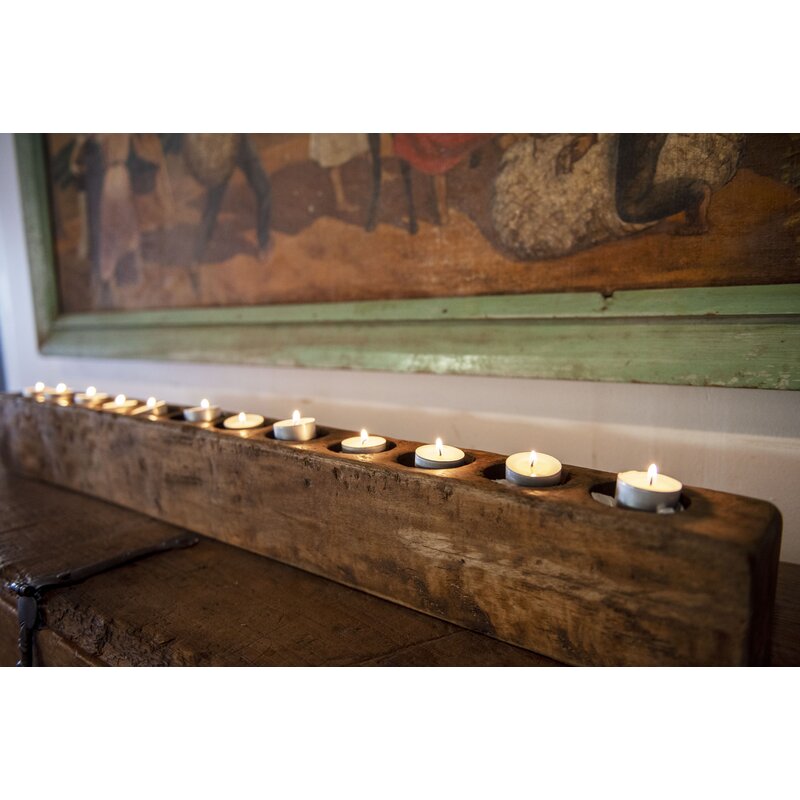 Of course, no Fall evening is complete without the glow of candlelight, right? We love this wooden piece that will holds so many tea lights your room will be glowing in no time!
Fall Country Vibes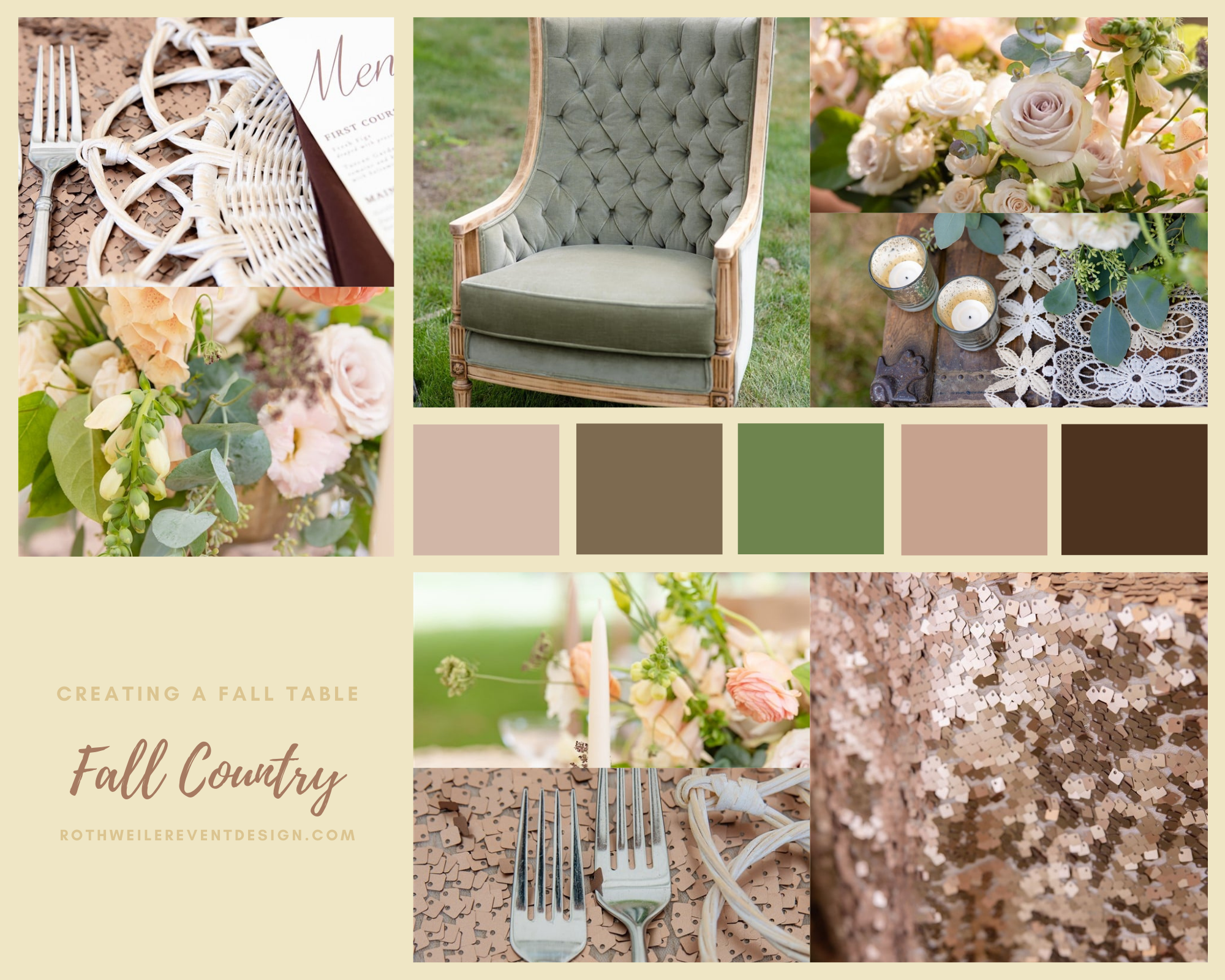 Talk a walk on the lighter side of Fall, and then add in some sparkle and you've got Autumn all day long! Instead of the bolder oranges, mix in pale peach and some faded coral along with blush browns.


Want your home to feel like you're vacationing in the country all Fall long? Shop these items and you won't need to pack any bags!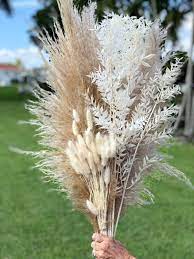 We are swooning over these faux florals in muted colors, and not just because it's a hot trend this season, but because they are just so beautiful! Mix up your texture easily with these florals and add them around your home to give it a country chic Fall vibe.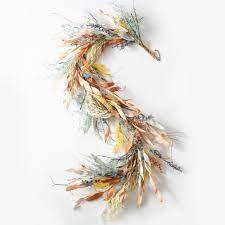 If we're talking about Fall table setting ideas, then we must discuss this gorgeous garland in soft Autumn tones. We love how it looks loose and deconstructed and brings together all the colors of a country chic Fall season!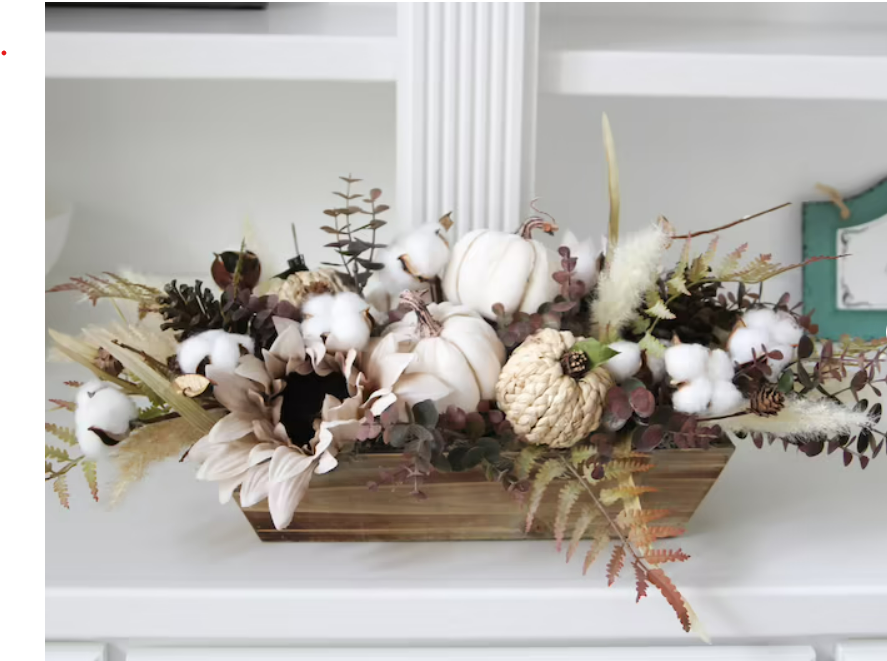 Maybe a long garland down a dining room table isn't your style or maybe you want to infuse more mixed textures and faux florals. Either way, you have to pick up this gorgeous Fall centerpiece filled with cotton, white pumpkins and lots of seasonal colors!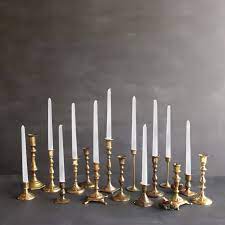 If there's one home trend you should try this season, it's brass candlesticks! These work in any home for any season, but we love them most in the Fall. Don't shop the big brands here when what's over here on Etsy is so much nicer!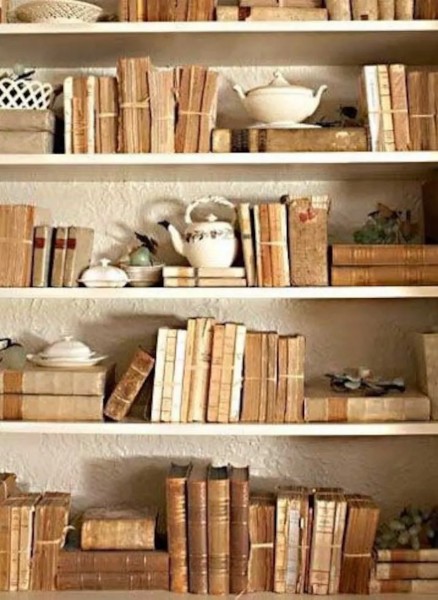 Since we're on the subject of hot Fall trends, we have to mention antique books. Now, this doesn't mean dust off those old school books and throw them on a shelf. You can find plenty of antique books for your décor and some even come already bundled in twine and ribbon, just like the ones above.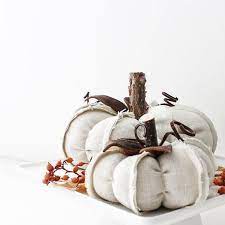 It's not Fall without pumpkins, but those bright orange ones aren't right for this cozy Autumn aesthetic. Instead, swap out the bright colors and trade them in for these soft white ones!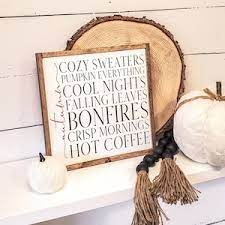 You have to including signage and how cute is this one found on Etsy? Cozy sweaters? Bonfires? Crisp mornings? If that doesn't describe  Fall in the country, then nothing does- Pick yours up here!

More Fall Table Decor Ideas…
Looking for more ways you can make your home an Autumn oasis? We've got more inspiration on the next blog and all the things you can shop to bring your favorite look to life. Head over there now for even more ideas!