With everyone pretty much stuck at home during quarantine, it's not surprising that many people are looking for easy backyard makeover ideas. In fact, you might not have even realized how badly your yard needed a makeover, until you started looking at it every single day.
As wedding dates continue to be in jeopardy, we're seeing a lot of couples decide to get married in their backyard. Not wanting to wait another year, some of our clients are planning for a backyard bash in 2020. The first step to hosting a wedding at home or any celebration, is to make sure your backyard is "party ready".
Related: Should You Cancel or Postpone Your Coronavirus Wedding?
But if you're wondering how much does a backyard makeover cost or how you can make your backyard beautiful on a low budget, you could lose a ton of time on research. Where should you even start? What about small backyard ideas?
Check out the tips and tricks in this blog, as well as some of my favorite products that will help turn your backyard from basic to beautiful!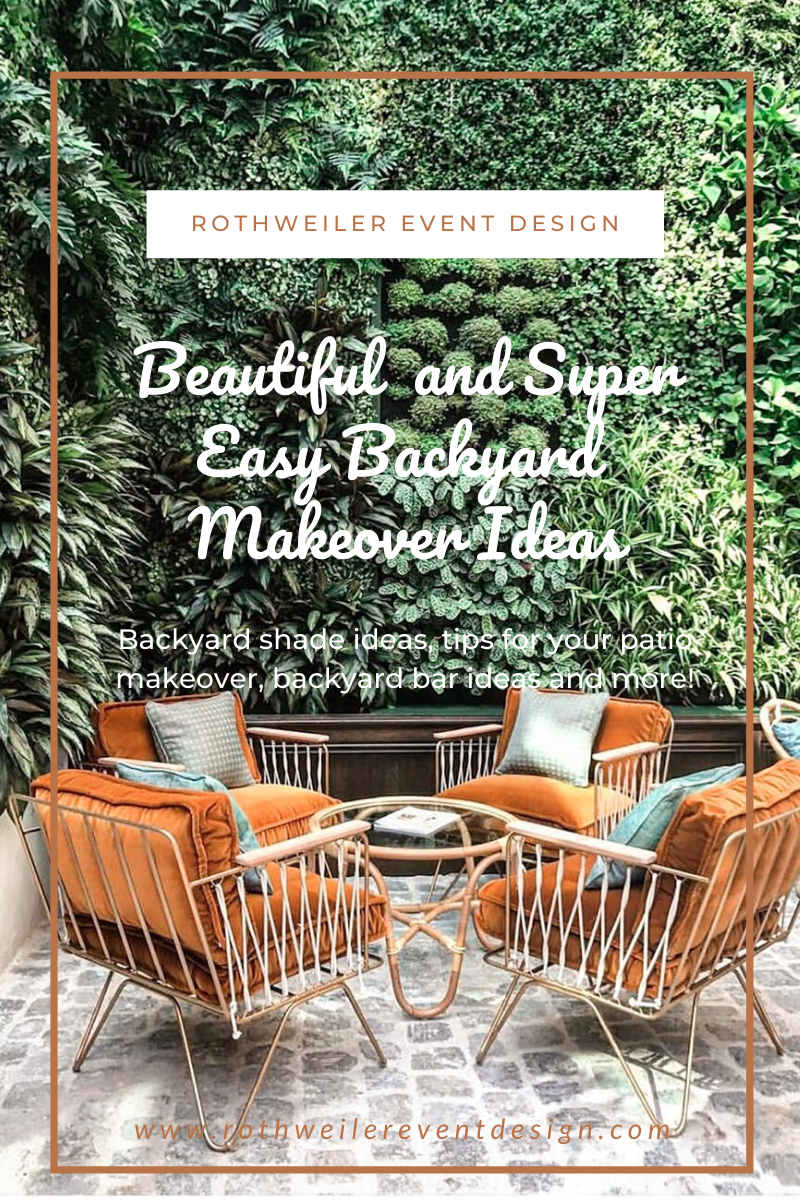 *Please note that most of the links of this page are affiliate links. This means if you click on a link and purchase, you will receive the same price, but I will receive a referral fee. This helps keep my blog free and allows me to share wedding planning tips with you. Thanks for your support!*
Backyard Makeover Ideas
Even if you aren't getting ready for a backyard wedding this year, it's really important to create a backyard that you actually like to spend time in. Getting out of the house has become a luxury in 2020, and I know that fresh air has been a lifesaver for myself.

If you don't like your backyard or patio space, you're never going to spend any time there. Now is the perfect time to do a complete backyard makeover, and there are affordable ways to do exactly that.
Of course, I'm not gonna tell you how to create this beach theme with an Olympic sized swimming pool and slide for ten dollars…but there are small things you can do which will make your backyard your new favorite spot in…or rather, out…of your home!
A Privacy Screen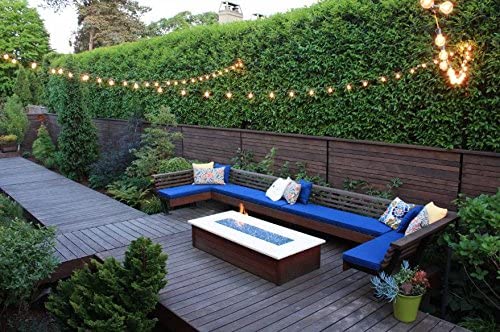 Whether you have a small patio or more space than you know what to do with, nothing beats the total privacy of a backyard. Who wants to be bothered by their neighbors when they're just trying to decompress in the fresh air? No one will even know you've stepped outside when you surround the entire yard with a faux boxwood privacy screen. Pick up this gorgeous backdrop and design a quiet oasis where you'll never be disturbed!
Outdoor Furniture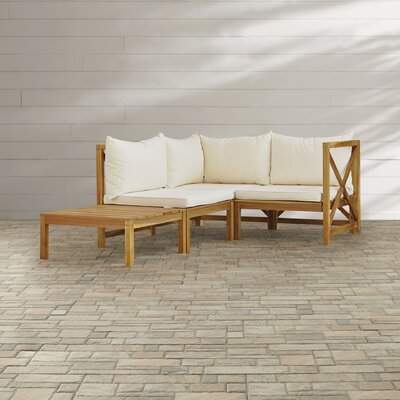 This four piece sectional is perfect for small patios or if you're looking to add a seating area as part of your backyard makeover. The wood and neutral colors work with any style, so even if you change your mind halfway through the makeover process, this purchase will still look beautiful!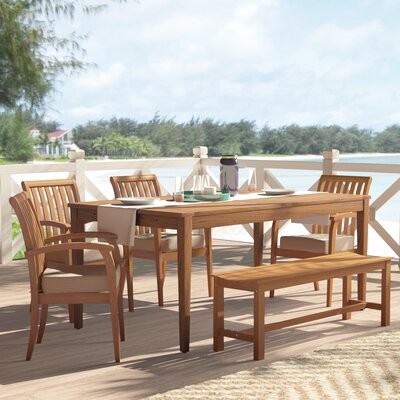 We spend so much of our lives eating, and I don't know about you, but I personally prefer to do that outdoors whenever possible. Wouldn't it be amazing to dine outside for all three meals of the day without getting in your car? This simple outdoor table and chair set will make that fantasy a reality and have you spending more time in nature than you ever thought possible!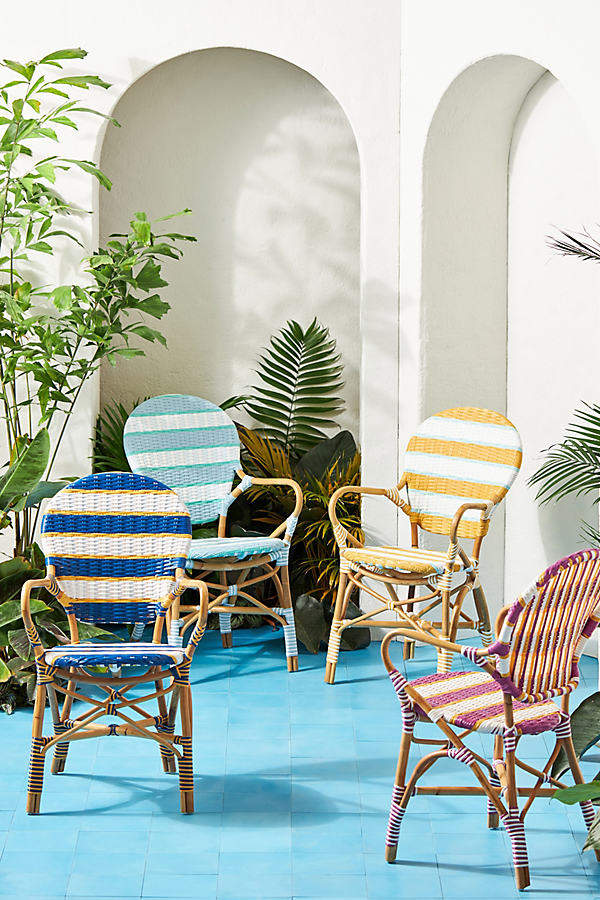 If you're looking for small backyard ideas, you can still dine outdoors with a beautiful bistro table and bistro chairs just like these! I love how they add a splash of color to the overall backyard design.
It's 5 O'Clock Somewhere!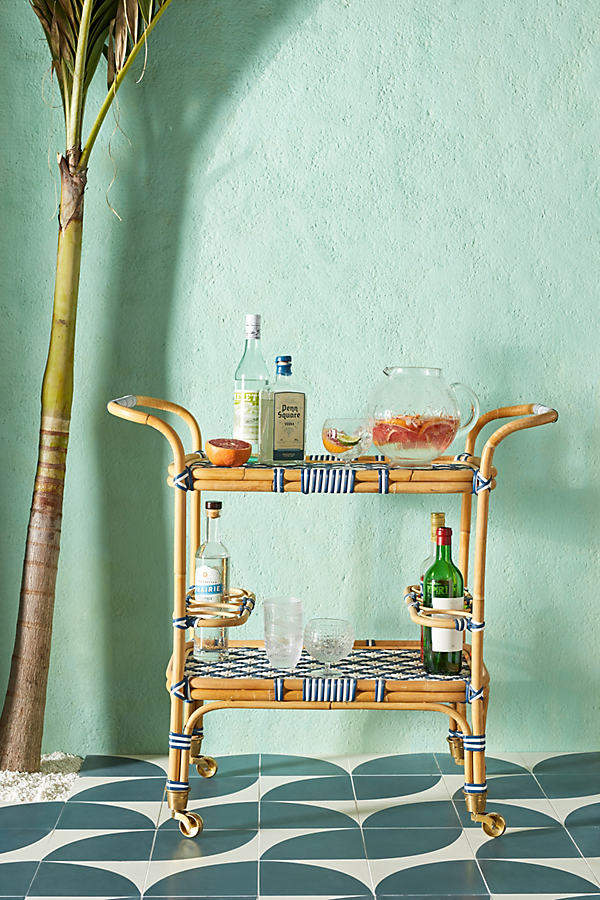 Why keep running into the house for a drink refill? This adorable bar cart from Anthropologie fits in even the smallest spaces and is a must have item for your backyard makeover!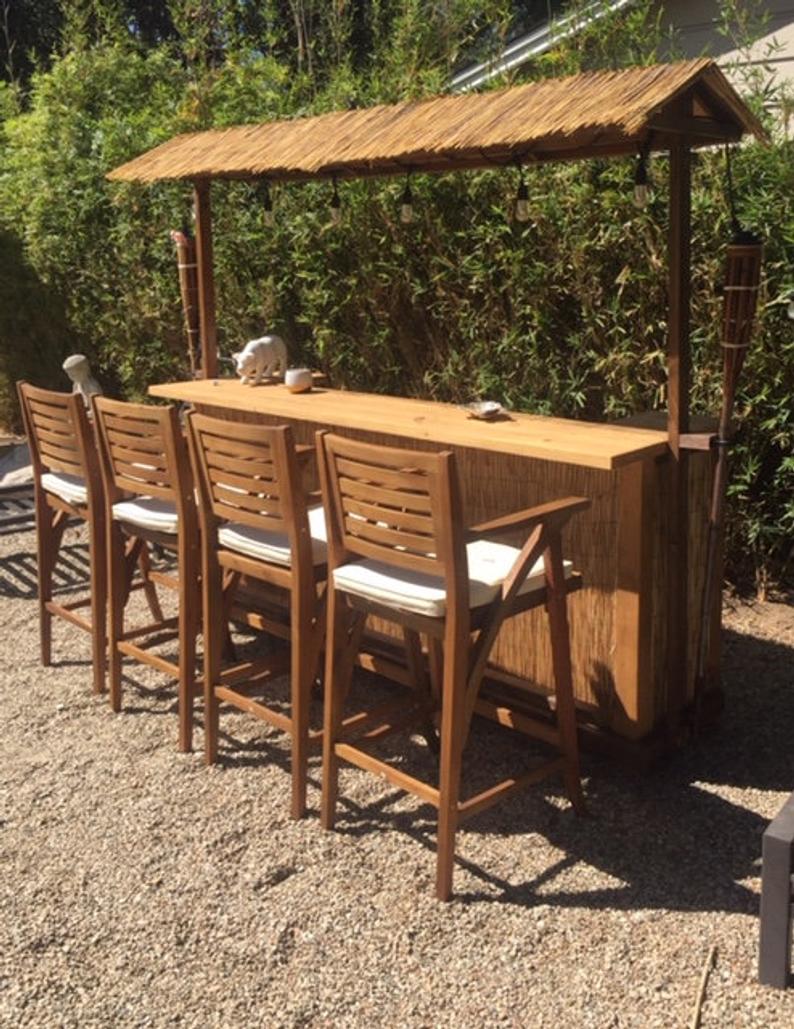 Then again, if you have the space to really go all out during your backyard makeover, there's no better time to install that Tiki Bar you've always wanted! You'll always feel like you're on vacation anytime you're sitting at the backyard bar, even without a cocktail!
Don't let Mother Nature spoil the fun while you're enjoying your backyard makeover! Keep covered from the rain, and add some shade to your backyard with this gorgeous pergola. Super easy to set up with a simple design, this is pretty much as essential as you can get!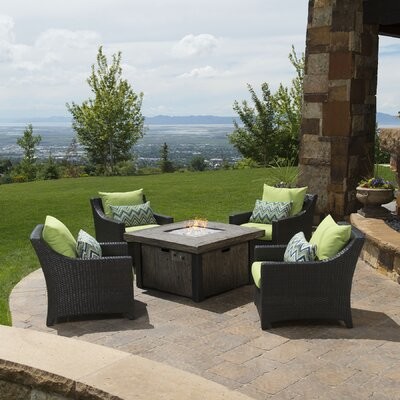 Keep those late night drinks going as you and your friends move over to some comfy chairs and a fire pit! Whether you're planning on roasting s'mores or just enjoying the warmth with conversation, a fire pit is a must have in the final touches of a backyard makeover!
Table for One!
I mentioned earlier that the best reason to give your backyard a makeover, is so that it becomes the place you spend the most time in. Even if you just have a simple and small patio, there's no reason you can't turn it into a little slice of heaven. But how do you create something so chill and awesome that can compete with your couch and Netflix subscription?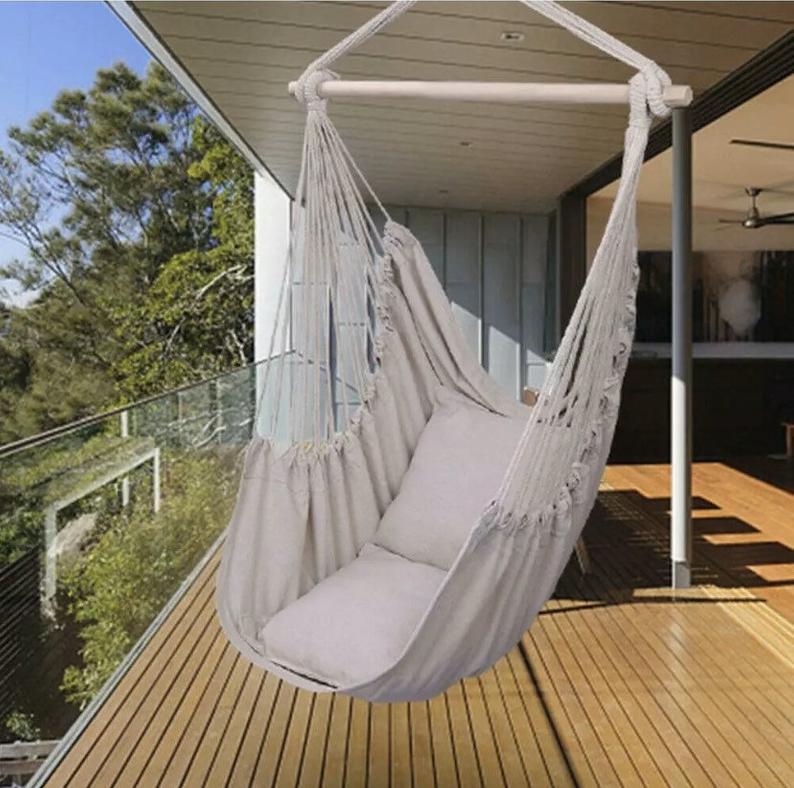 Everyone loves a hammock, am I right? The last time you were at some beach resort and saw one, if it wasn't already occupied, you probably ran right towards it and camped out for a few hours or so. Even a small patio can hold this hanging hammock chair, and once you set it up, you'll never look back at your couch again.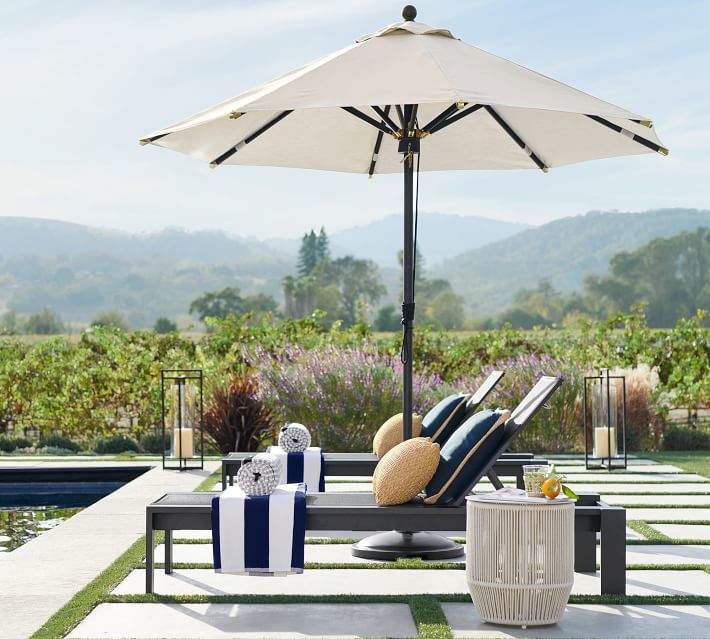 Looking for some backyard shade ideas? Nothing beats an umbrella like this one from Pottery Barn. Set it up over your chair of choice and have your party for one without getting sun burnt!
Light It Up!
Just because the sun goes down, doesn't mean you have to head inside. But, if you can't see your hand in front of your face, then the party is pretty much over. There are tons of outdoor lighting ideas, and something for each backyard style.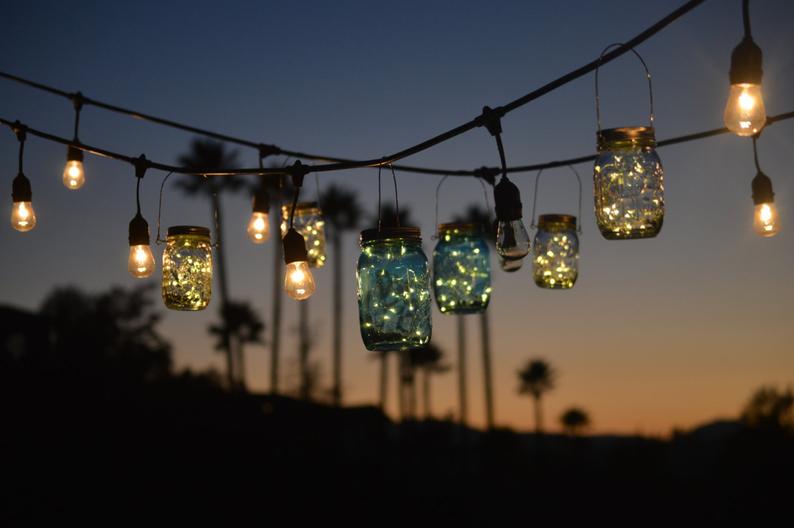 My personal favorite way to hang outdoor lights is from tree to tree like these firefly lights above. You'd be surprised just how much light something like this actually throws, making them not only beautiful, but allowing everyone to see well into the night! If you're wondering how you can make your yard look nice, this is an affordable way to do just that.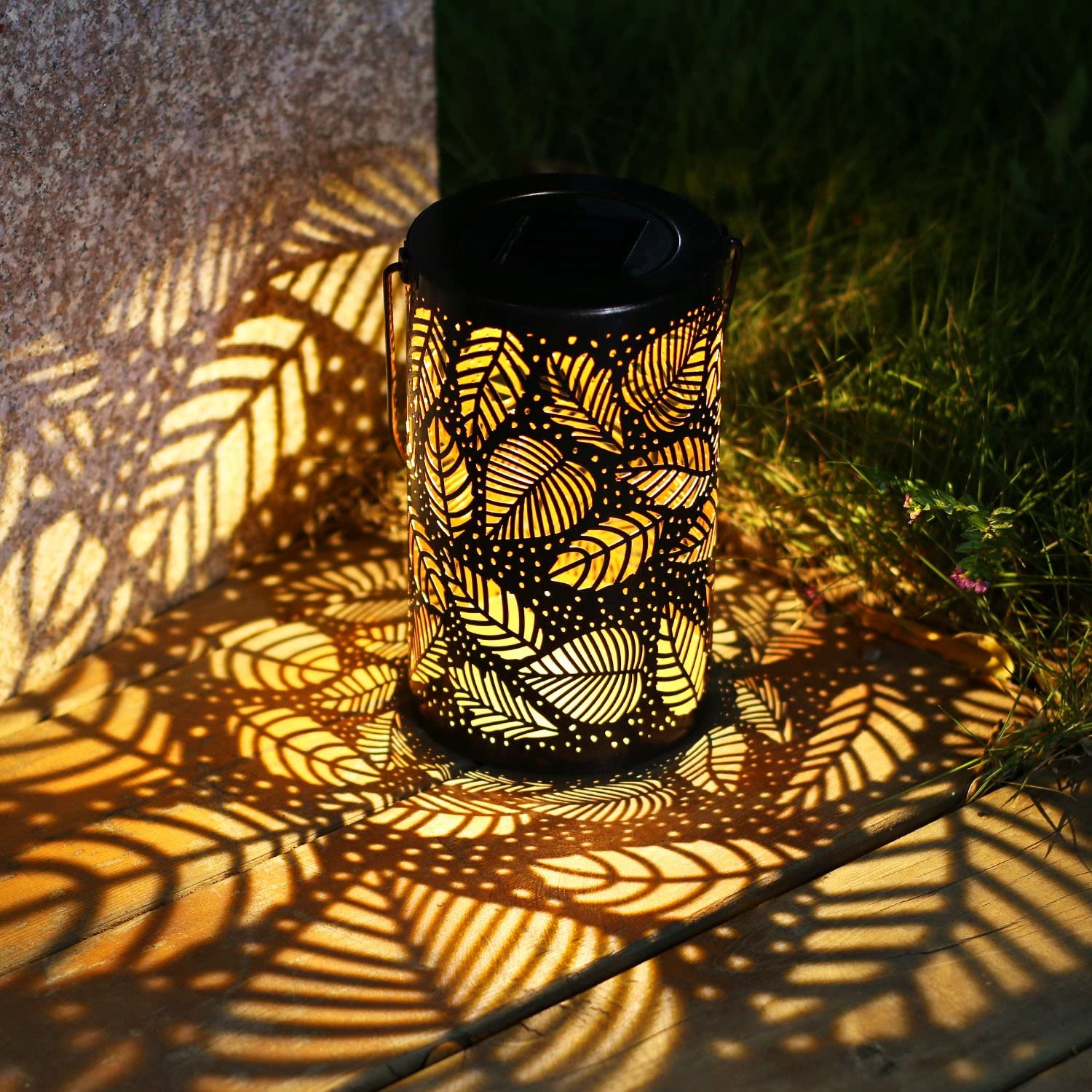 Another way to make your backyard beautiful on a budget, is by using gorgeous pathway lights such as these. You could go with a simple lamp style, but I love how the shadows from this light decorate a walkway. It's a functional decoration, and those are always the best!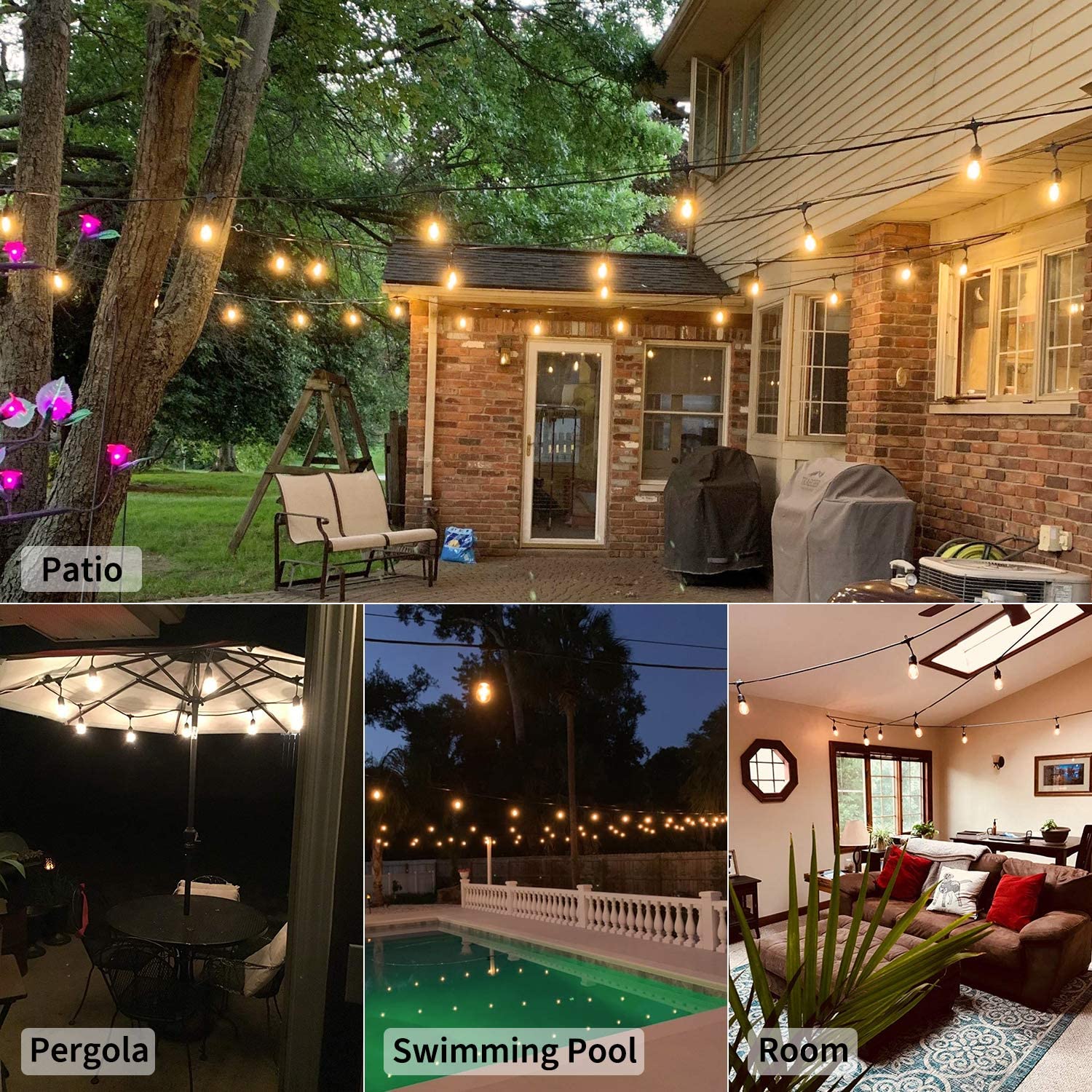 If you're looking for more traditional outdoor lighting ideas, these string lights can be used in a bunch of different ways. String them across your swimming pool, under a pergola, or anywhere that needs light once the day turns into night. The bulbs are shatterproof, so you won't have to worry about those summer thunderstorms and gusty winds!
What Is The Cheapest Way To Landscape A Backyard?
I've always believed that the best way to enhance the beauty of the outdoors, is by using what Mother Nature has already provided. Just like I wouldn't use huge flower installations for outdoor wedding ceremonies, there's no reason to compete with what you already have outside of your window.
Working with what you have available is an affordable way to makeover your patio or backyard. If you're not working with much nature to begin with, there are plenty of ways to incorporate living plants and flowers. Check out these fun and unique ideas!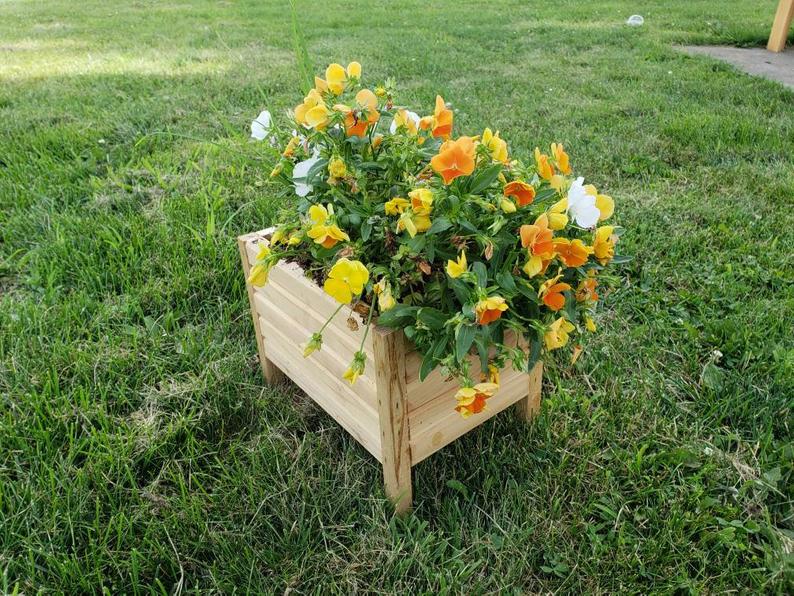 This mini-garden box is the perfect way to bring colorful flowers to a small patio. Since it doesn't take up too much space, if you've got a larger backyard, consider picking up a few of these and placing them throughout the area. My favorite thing about this? If there's a frost warning, you simply pick this up and bring it inside instead of worrying about covering every night!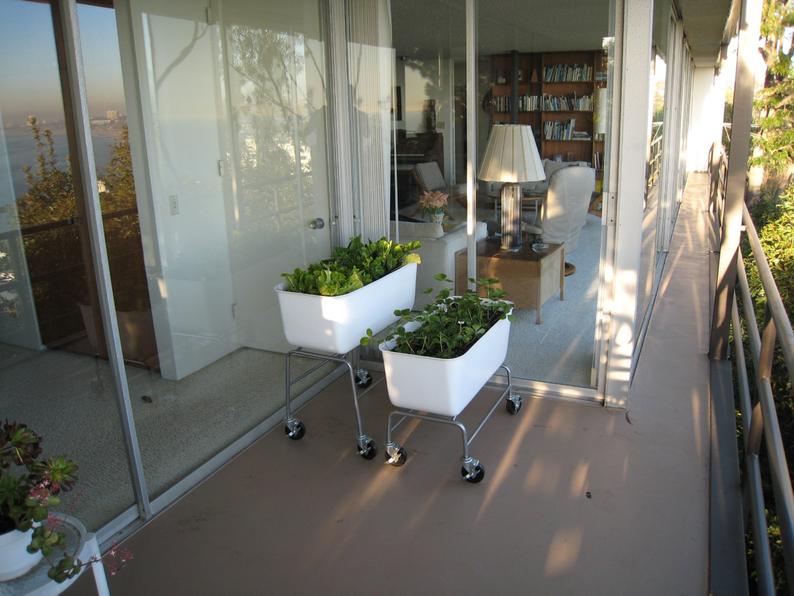 One of the favorite DIY backyard makeover ideas is definitely growing a garden. Especially now, with this worldwide pandemic, people everywhere are looking into ways to grow their own food. Well, good news! With these foodmap containers, you can grow the food you need and even move the containers inside once the season is over.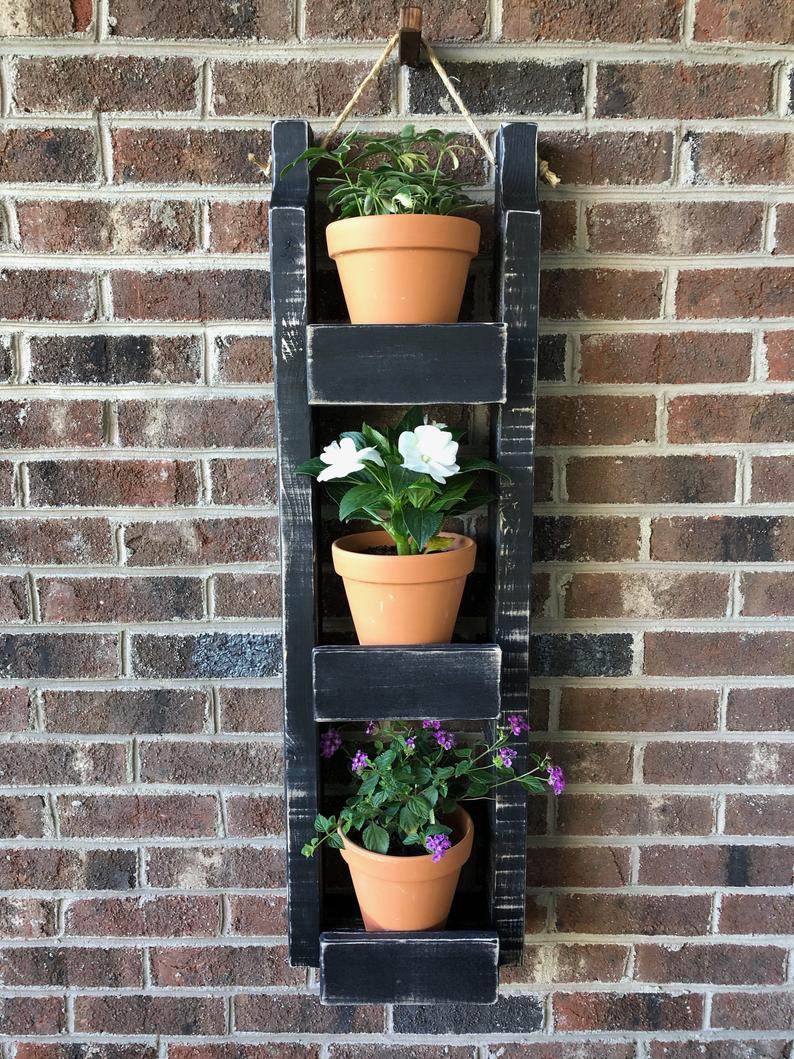 I love these hanging wall planters; they're basically like hanging up a piece of art! Best of all, they take up almost no space and are a great way to bring nature to the smallest patio balcony in the biggest apartment buildings. You can also move the pots indoors during a frost or after the season ends.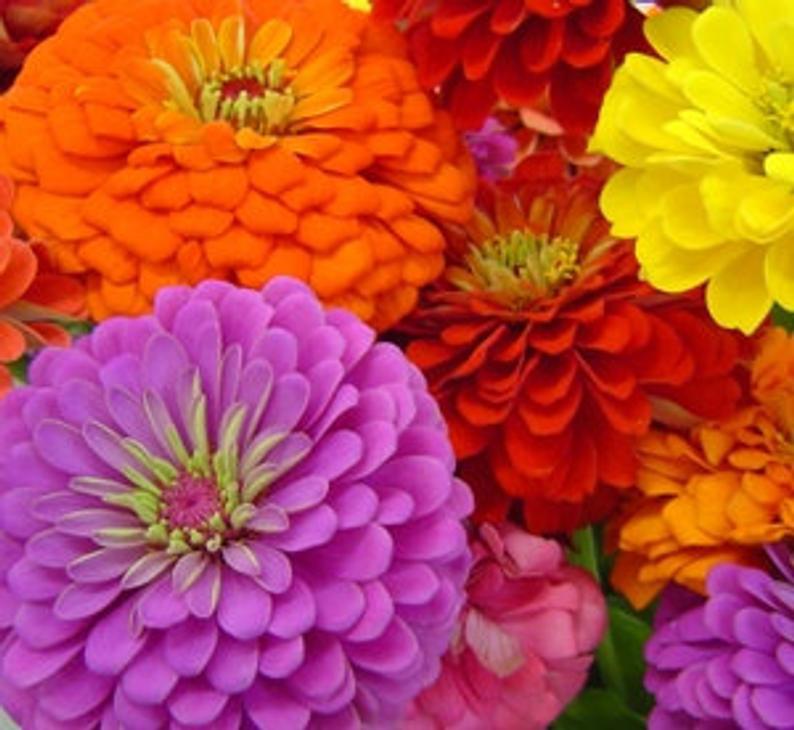 Not sure which flowers to plant in your garden or your planters? Zinnias are super crazy colorful, and you don't need that many to make an impact. Pick up these seeds and add a big splash of color to your backyard makeover without spending a ton of cash!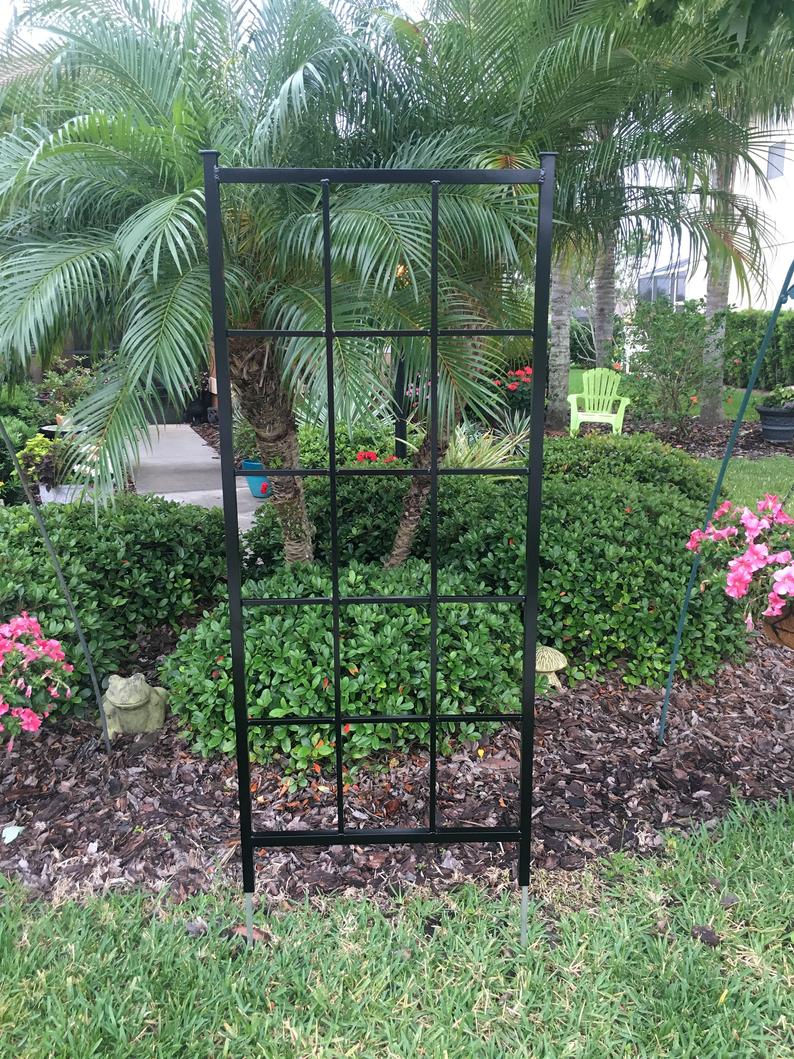 Another cheap and easy way to landscape a backyard, even one with no space, is to use a trellis like the one above. These are great for gorgeous climbing plants and flowers. Personally, my own yard doesn't have a whole lot of space for more flowers (and my husband will be so mad if I keep buying more) and I love this as an alternative!
Even MORE Cheap Backyard Makeover Ideas…
I've always believed with design that less is more and that everything should have a cohesive look. One of the biggest problems my brides have is trying to pull everything together…making sure that the flowers and table linens look like they belong in the same room is a bigger challenge than you might think.
Well, the same goes for interior and exterior design. If your backyard is cluttered and full of random decor pieces, you'll never want to spend anytime there. The first step of any backyard makeover is to de-clutter the space. The second step is to keep it that way!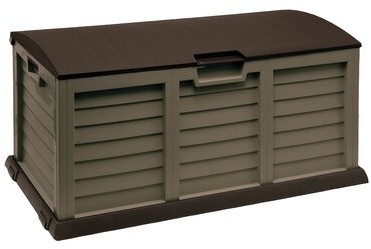 Once you Marie Kondo your backyard, and toss anything that doesn't spark joy in your life, then it's time to pick up a deck box to hold everything in one place. This Wayfair deck box can hold everything from swim toys to towels and sunblock. No more searching through the house for everything you need to go outside!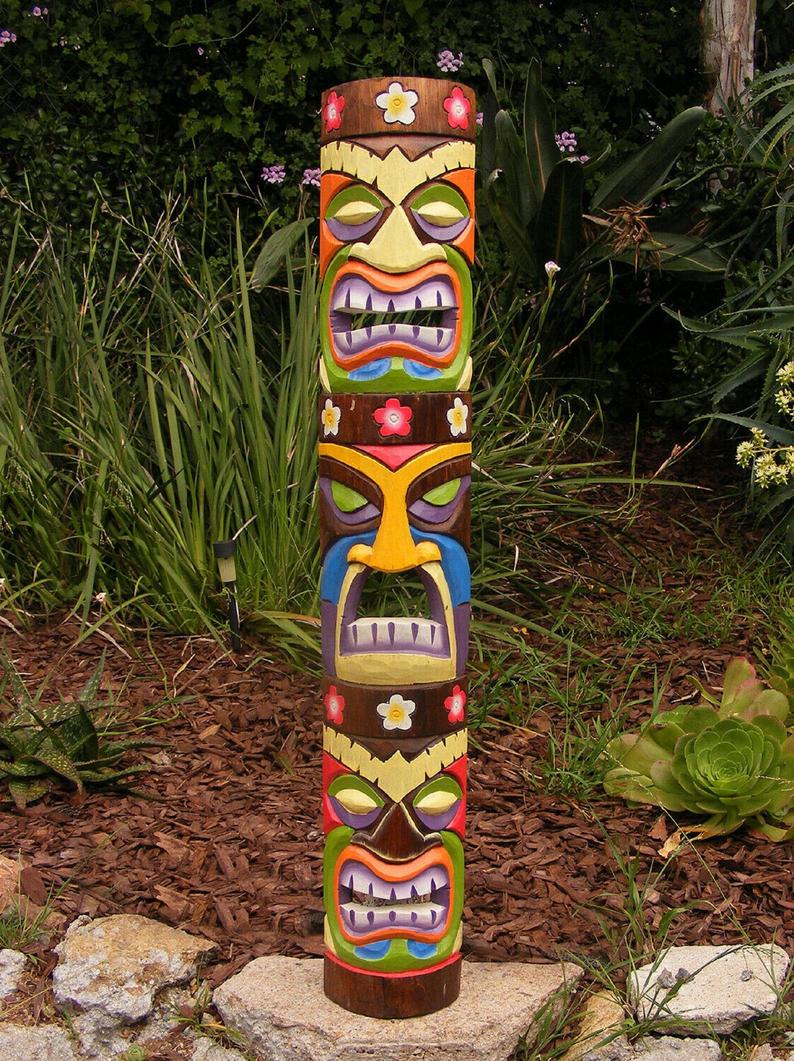 Did you already pick up that Tiki Bar mentioned earlier in this blog? Take your Tiki to the next level with these handmade Tiki Totems! Create a fun and festive atmosphere with these decorations and you'll find yourself enjoying the outdoors a lot more than you used to.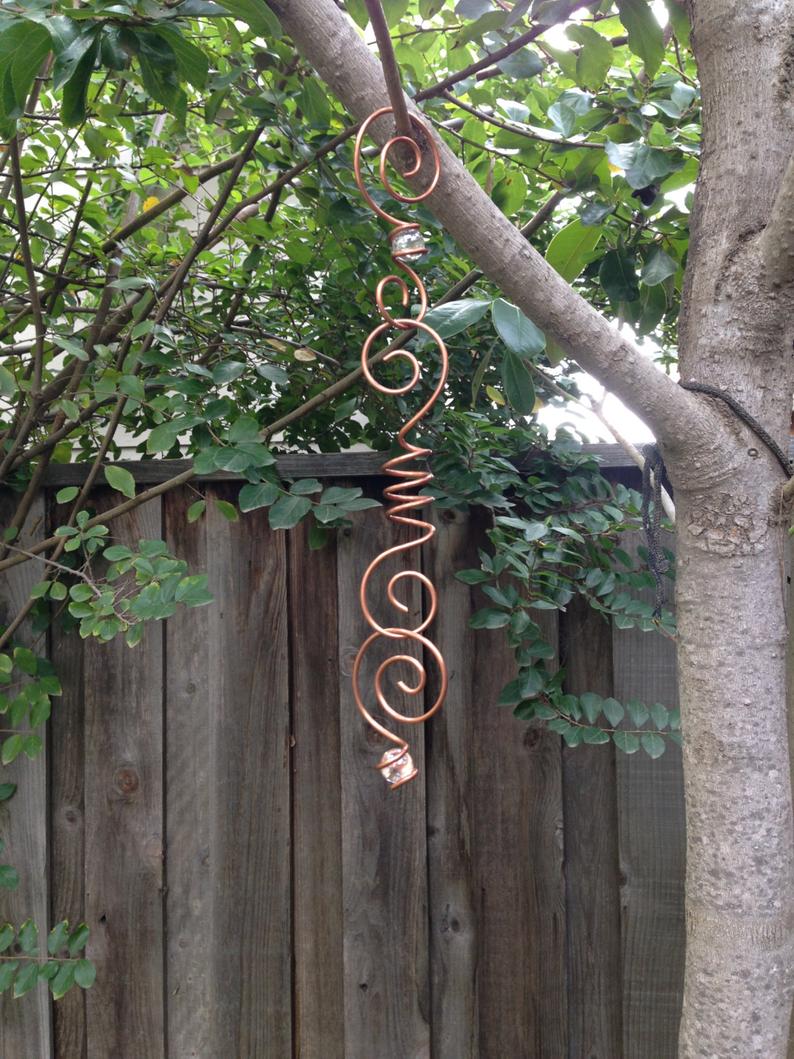 You can add small touches of sparkle throughout your yard with these copper tree decorations. At the end of each piece is a gemstone available in a bunch of different colors. Make your forest look magical by adding a handful of these throughout the branches and wait until you see how gorgeous they look when they catch the sun!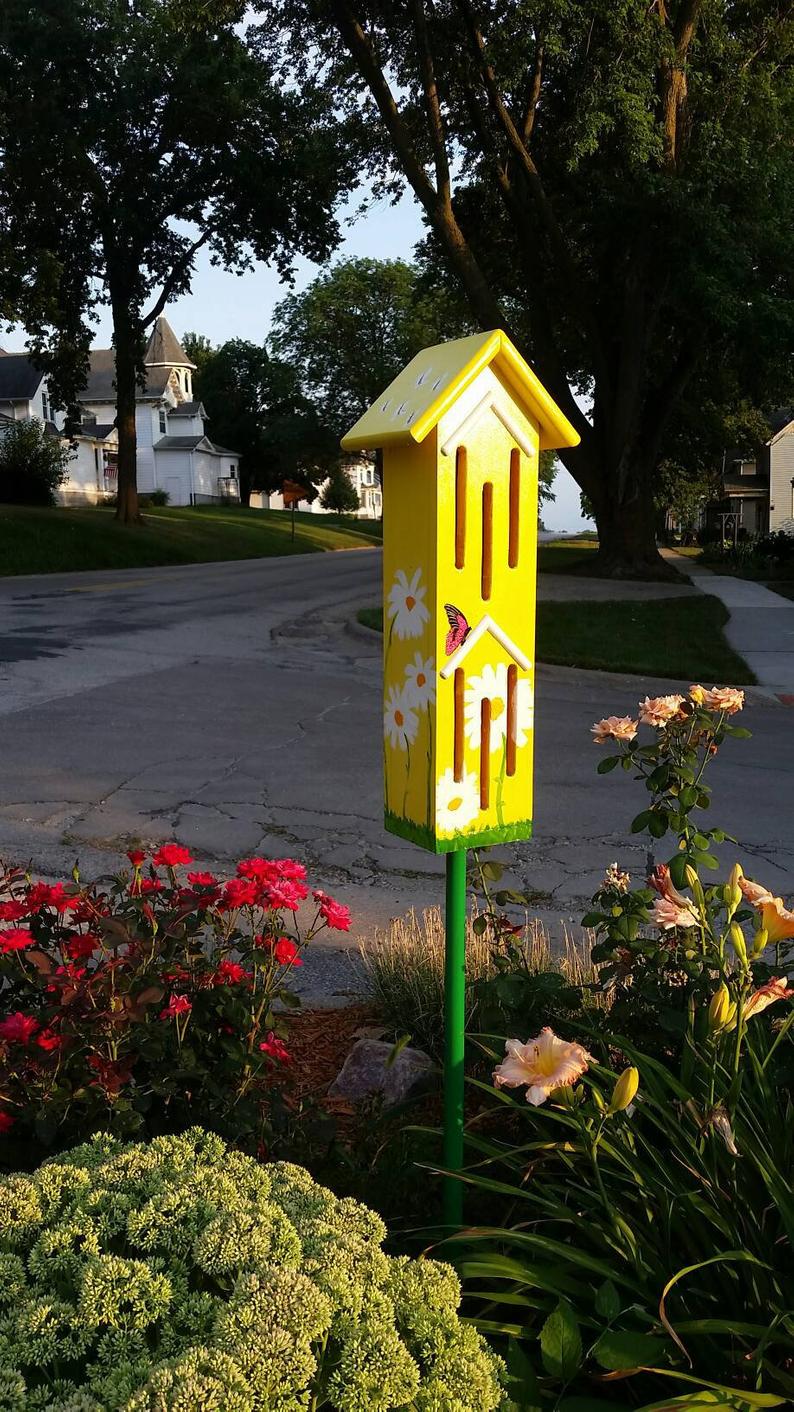 Everyone loves the beauty that butterflies bring to any garden or backyard. Along with being beautiful, they are helpful little pollinators that we need to help our food supply. This bright yellow butterfly box doubles as a gorgeous backyard decoration, while also providing a home for our winged friends. Get it in any color and personalize it by going here!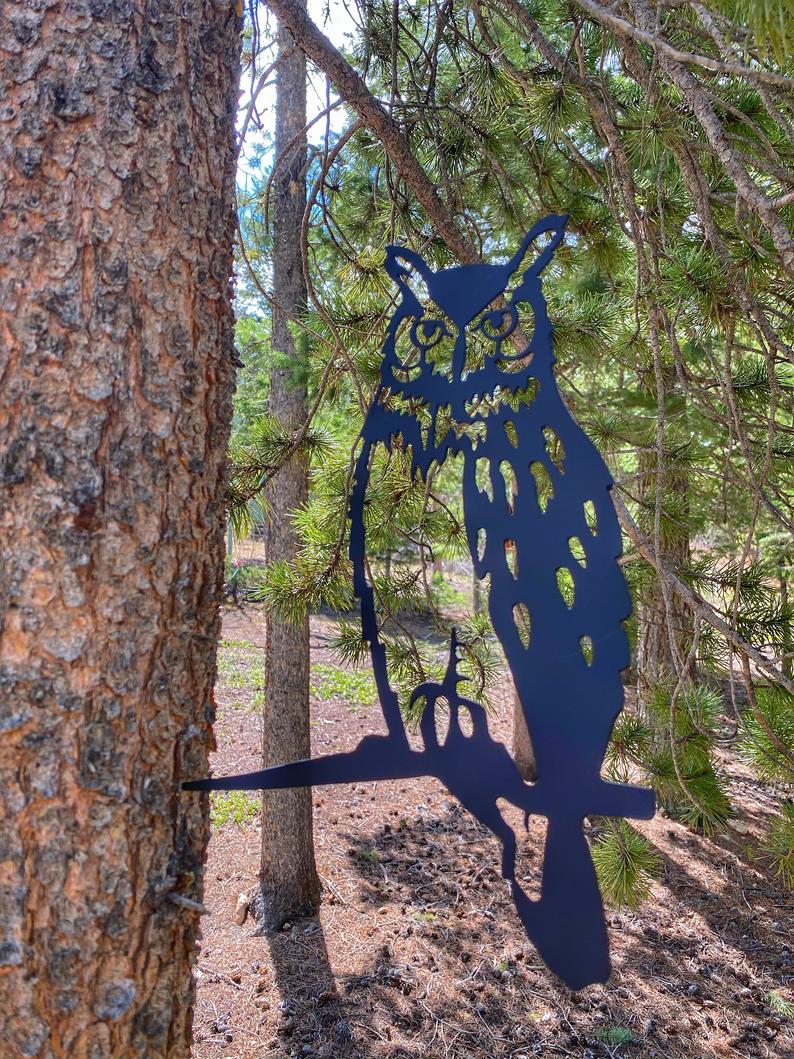 One of the hottest trends in backyard makeover are these unique metal bird designs. The owl pictured above is just one of countless birds available through this store. Add some really interesting art to your yard with these affordable installations you just hammer into any tree!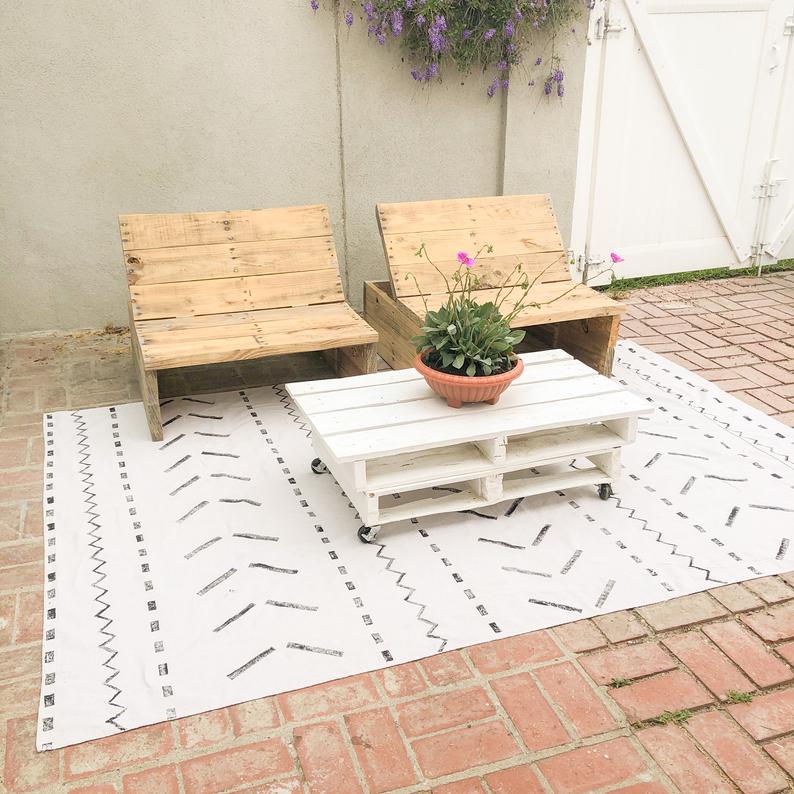 My favorite cheap backyard makeover idea is using a rug to cover up the ground that you don't want seen. Let's face it, landscaping is expensive, and changing out a deck, patio flooring, or even laying new pavers can cost more than you're willing to spend. Instead of waiting to enjoy your yard until you can afford to get this work done, invest in a rug like this one that will transform the space for way less!
Fun Outdoor Signs
Obviously, some backyard and patio decorations are more expensive than others. Signs are a great way to add style and personality to your yard without spending a lot of money. Here are a few I found that you can add to your shopping cart!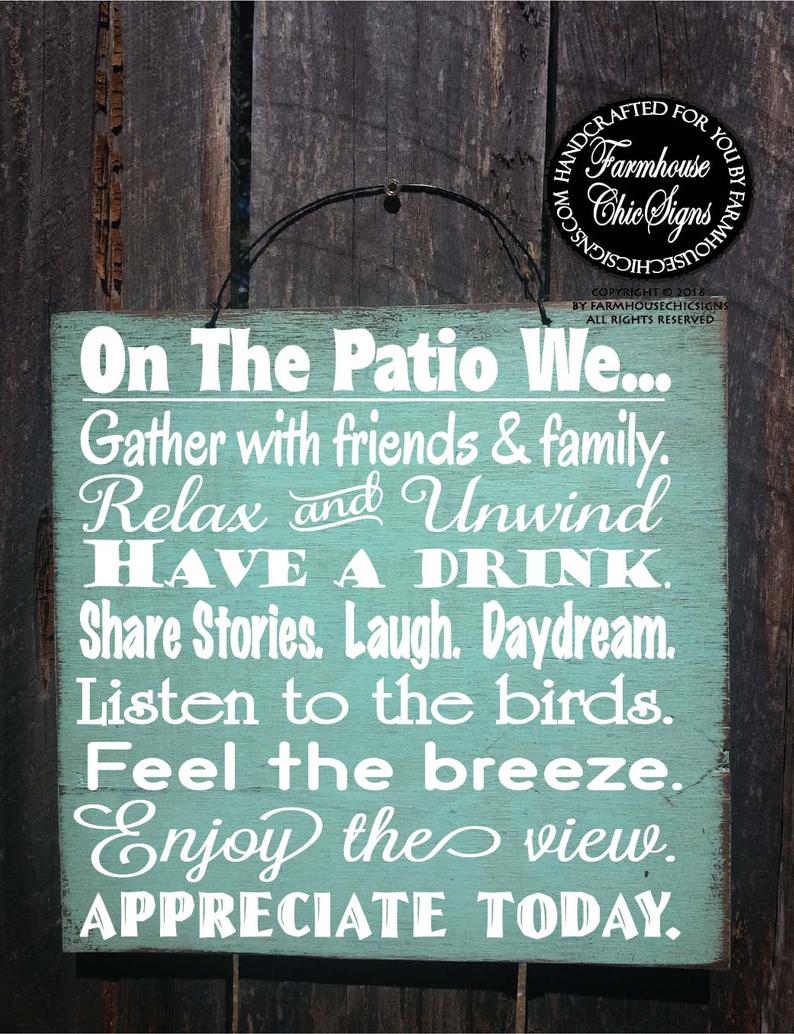 Just in case you need a reminder of why you did the patio makeover to begin with, it was because you wanted to get away from it all in this space. This sign is begging for you to hang it up and take some chill time for yourself every day.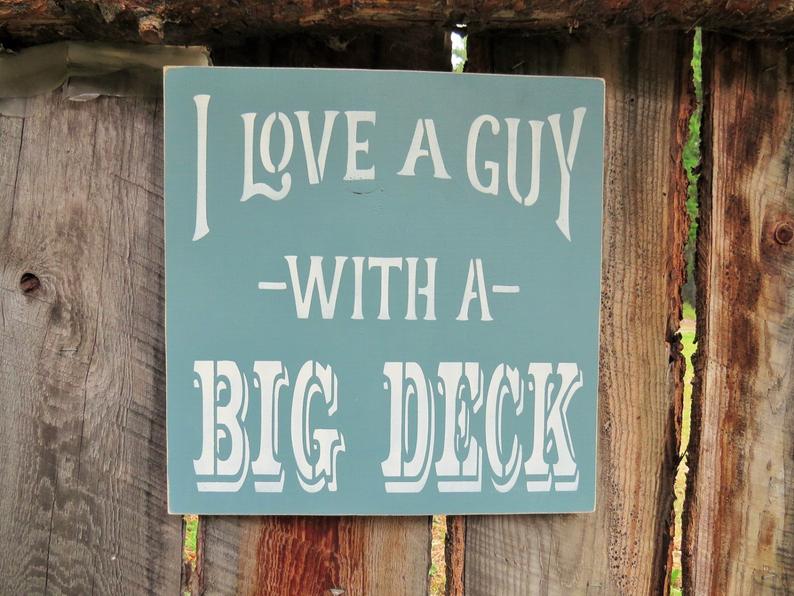 In other backyard sign ideas, if you're looking to always make people laugh, then this is the sign that you need immediately. Hang it up and it's sure to get the conversation going or put a smile on your face anytime you see it!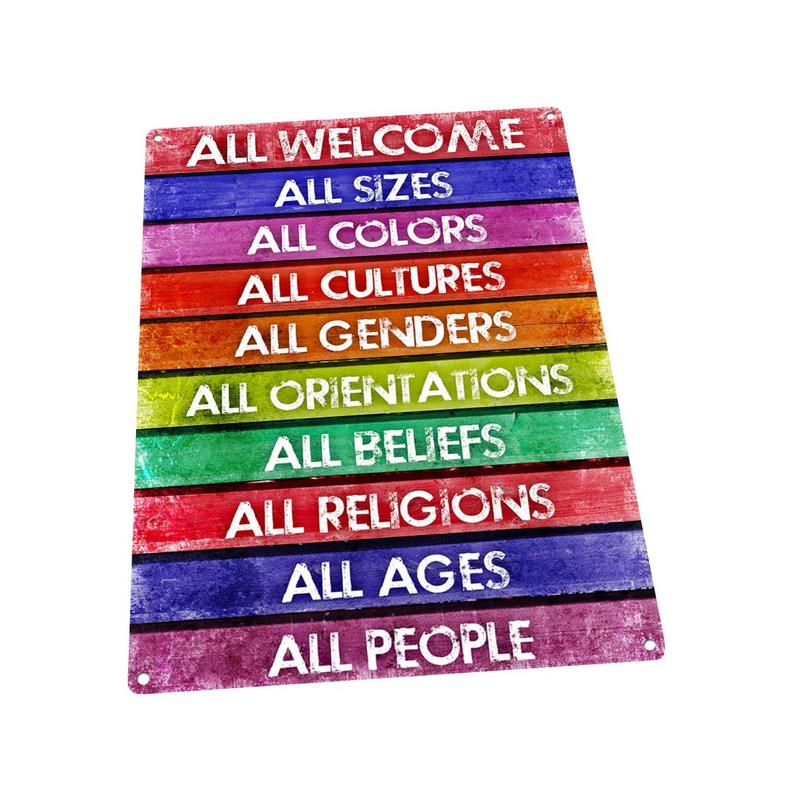 Make it known that everyone is welcome to your backyard, no matter what their beliefs, cultures, religions or anything else is. A backyard or patio party is about being together with people we care about and celebrating life. Pick up this sign and let the good vibes roll…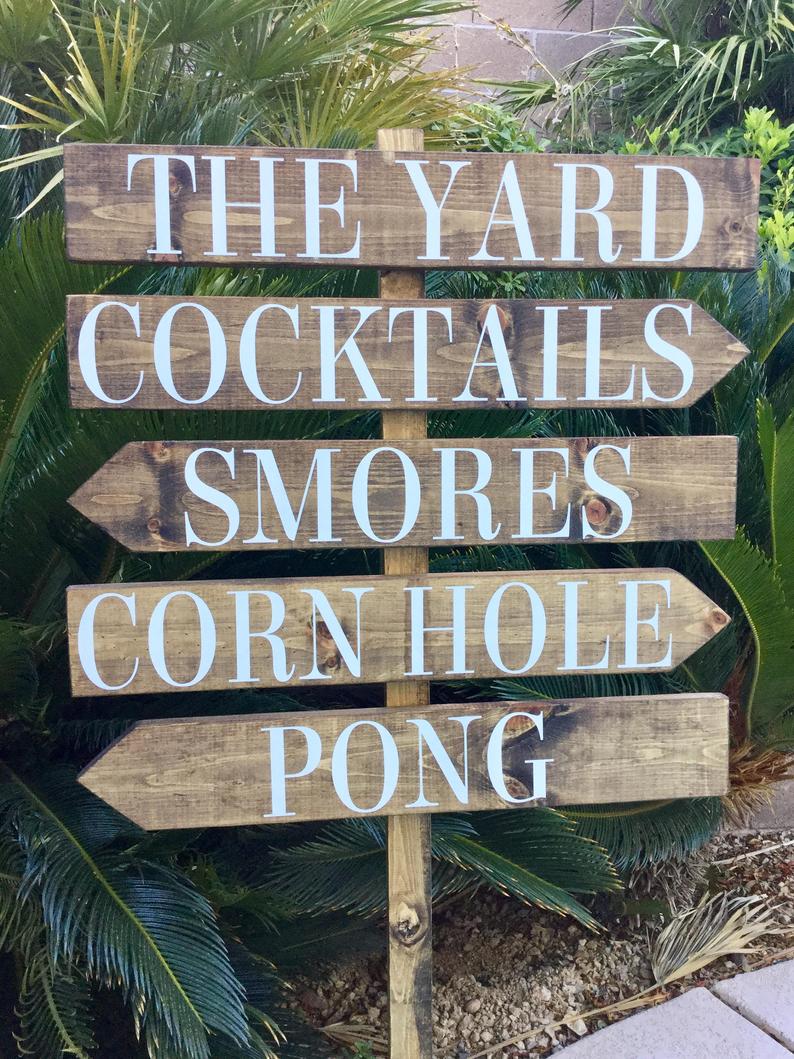 Finally! A directional sign you can keep up all year long, and not just for a backyard wedding (though you could totally use one for that time too). Make your backyard feel even more like a resort, and put up this wooden directional sign to let everyone know which way to the pong tournament!
How Much Does A Backyard Makeover Cost?
With these tips and tricks, you could have the backyard or patio you've only seen in your dreams before the end of this Summer. Create an environment with any of these products and make the commitment to spending more time on self-care outside.
What backyard makeover ideas do you have to share? Are there obstacles facing that you'd like advice on? Drop it in the comments below to talk more!