Brides can save on Amazon Prime Days on everything from honeymoon gear to dresses for the bridal shower and rehearsal dinner. For 48 hours, July 15th and July 16th to be specific, prices on Amazon drop. All you have to do is be a Prime member and you're in.
If you're not already part of the club, head over here to sign up. You can check out all the benefits of being a Prime member while you're there, but you might want to save that for some other time since you'll be too busy shopping.
This is Amazon's longest Prime Day ever, and sales actually start popping up over the weekend. Amazon will have more than a million deals. That might sound amazing, but it's also pretty overwhelming.
Why?
Because Amazon has legit everything. That means pushing through all the stuff you don't want and filtering everything you'll never buy. End result? Wasted time that could've been better spent poolside.
This blog is filled with all the valuable ways brides can save on Amazon Prime Days. Everything is divided into categories so you can navigate easily to what you're actually here for.
Of course, if you want to just take advantage of the entire sale, by all means, go crazy. For the brides looking for ways to save on their wedding expenses, keep on reading!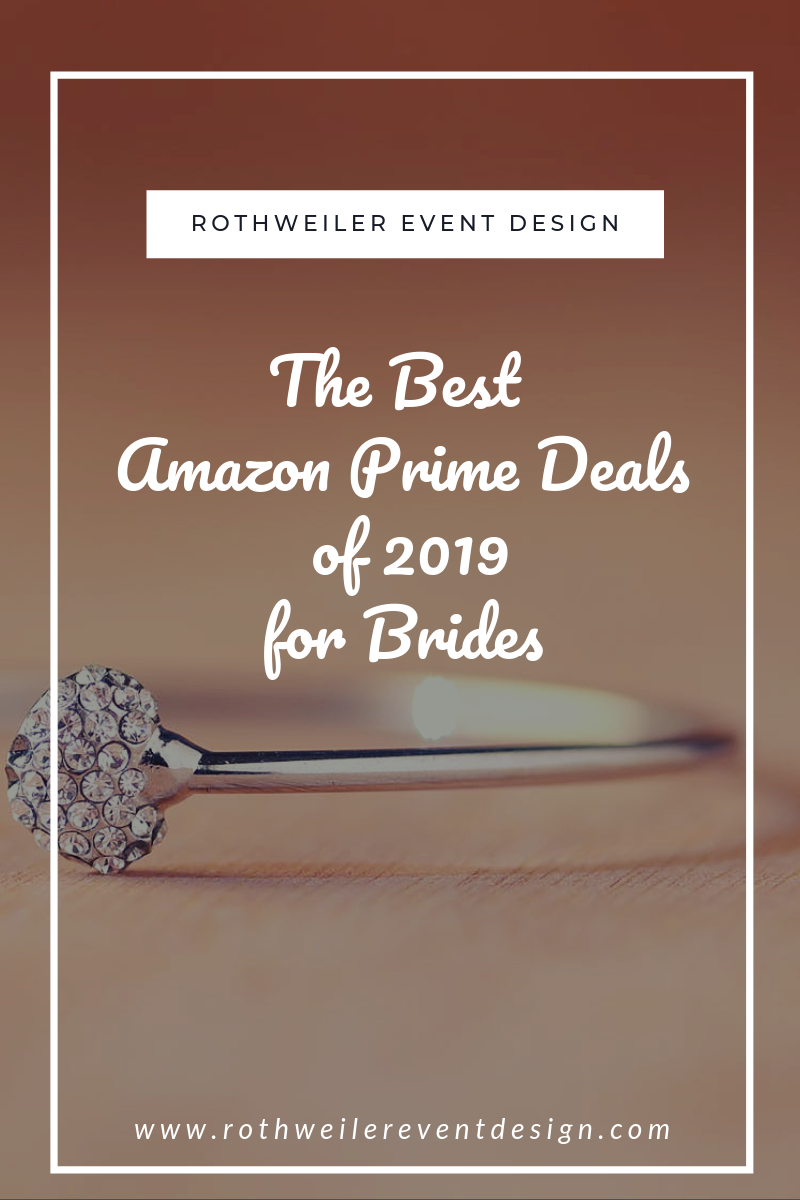 *Please note that most of the links of this page are affiliate links. This means if you click on a link and purchase, you will receive the same price, but I will receive a referral fee. This helps keep my blog free and allows me to share wedding planning tips with you. Thanks for your support!*
Brides Can Save On Amazon Prime Days
Just like all the other major sales…Black Friday, Cyber Monday…Amazon Prime Day can be quite the mystery. A lot of people think that the sale benefits only people looking to buy electronics. Unlike Black Friday beatdowns at Best Buy though, Amazon Prime Day actually does have something for everyone.
Prime Day begins at 2:59 AM EST on Monday, July 15, 2019. Get that date and alarm set in your phone now. At the end of this blog, if you're still not sure about committing to Prime, don't worry because there's a free trial to take advantage of.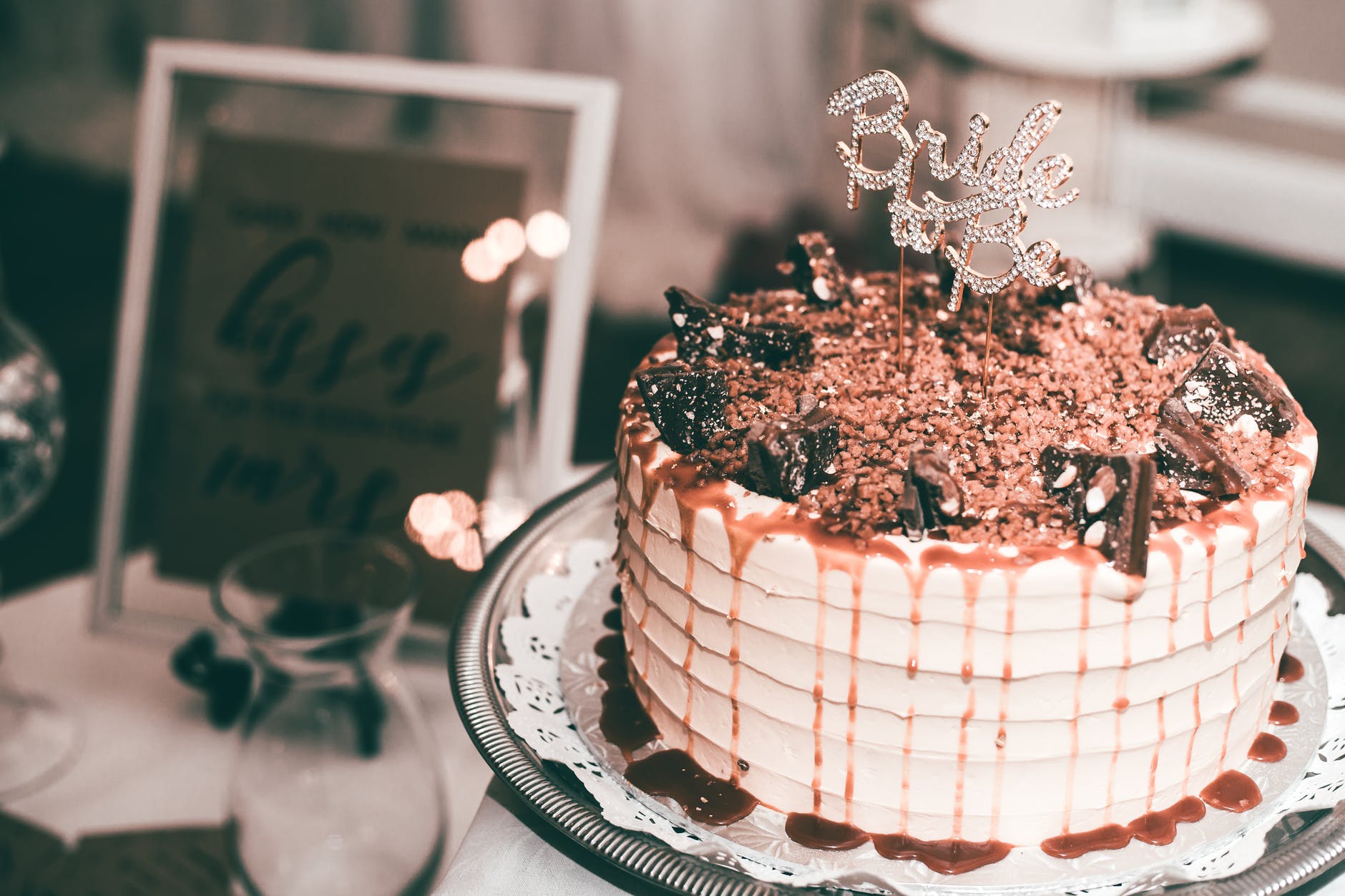 Even though some items will go on sale over the weekend, I fully recommend waiting until Prime Day actually begins. The main reason to wait is because there are items that are already on sale that will go "on sale" during Amazon Prime Day. There are no price adjustments being given, so if you pay for something at one price and it goes on sale, you don't get the difference back.
I've made this part easy for you by including an alert button with all of my Amazon Prime favorites in this blog. Basically, you'll get an alert when the item goes on sale as long as you opt-in to get it (don't worry, there are no strings attached by opting in).
You're welcome.
And now, here are my favorite Amazon Prime Day wedding deals!
Best Bridal Skincare Products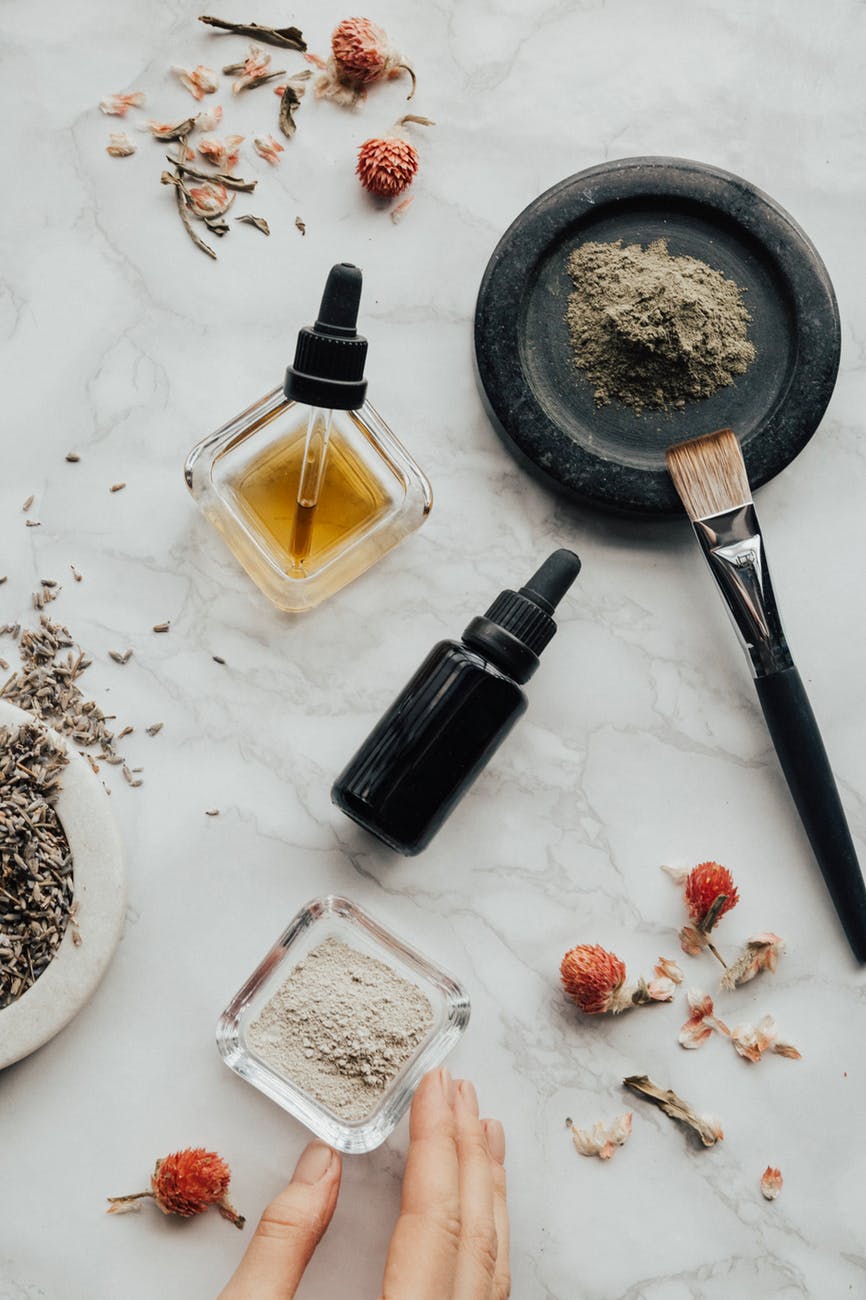 Taking care of your skin in regular life is something everyone should do. But, taking care of your skin leading up to the wedding day is crazy essential. Remember the days of freaking out over getting a pimple the week of prom? Multiply that wonderful feeling by a billion if you have any skin problems going into your wedding day.
With wedding planning comes all sorts of stress. With stress comes all sorts of not so perfect skin. Amazon can't help you with the stress part, but they are hooking brides up with some amazing wedding skincare products.
Mario Badescu Herbal Hydrating Serum

This herbal hydrating serum is one of the best products from Mario Badescu. A quick google search will turn up nothing but 5 star reviews and hymns of praises from countless brides to be. It's perfect for all skin types, is oil free, and gives you that dewy complexion you lost while stressing yourself out and completely forgetting how to hydrate.
La Prairie 3 Minute Cellular Peel

La Prairie is one of the biggest names in skincare. Literally every product is pure perfection. I picked this product to feature because it's basically an in-home spa treatment. Wedding planning stress and forgetting to take your make-up off before bedtime is a recipe for disaster. Give your skin a whole new outlook on life with the 3 minute cellular peel.
Wedding Savings Tip: The Amazon Prime Day sale dates fall during The Nordstrom Anniversary Sale. To make sure you're saving the most possible and to check out deals on other amazing La Prairie products, cross check everything right here.
Related: How To Rock The Nordstrom Anniversary Sale | Wedding Guest Looks for Less Than $100
Amazon will have plenty of wedding skincare products on sale during prime. Grab the best prime sales right here:


Gifts For The Girls
Part of spending for the wedding is getting gifts for those that have supported you along the way. Gifts for your bridesmaids can add up really fast and every bride is looking for something unique.
As a wedding planner, my brides are always asking me what they should give their bridesmaids. The thing with jewelry is that you don't want to give something that they won't ever wear again…they already will never be able to use their dress a second time. Going with something classic is the safest bet and it still lets you control what they're wearing on the wedding day.
Steve Madden Rainbow Earrings

These Steve Madden earrings are for those brides looking to bring in a splash of fun and color. I love how unique they are and honestly, they just make me smile when I see them. Your bridesmaids will feel the same way.
And if they don't, you picked the wrong girls.
Kendra Scott Simple Necklace

Remember when statement necklaces were a thing? Those huge, clunky necklaces that…um…made a statement? OK, so, confession time, I miss those. It's almost like they were all the rage and then I woke up one day and they were all gone.
I never realized that statement necklaces were such a trend until they weren't anymore. Even though everyone wants to know what the wedding trends are, I firmly believe in keeping wedding details classic. If you agree with me, then this Kendra Scott necklace is the perfect choice for your bridesmaids to wear down the aisle and in the future.
Looking for something a little different? I packed all the best Amazon Prime Day deals on bridesmaid gifts right here:


Honeymoon Gear
The honeymoon is something my couples start looking forward to shortly after the wedding planning begins. Some couples start getting excited early on, but most of them are ready to pack their bags once the wedding is less than a month away.
I don't know about you, but packing for me is a serious project. We're talking lists here, people. One hour of uninterrupted time to pack when your kids are blowing up the house and your dogs are sitting on your suitcases, often turns into 4 hours of chaos.
That's just for a simple vacation.
A honeymoon is usually for an extended period of time in a location that is so remote you'll probably never go back again. It's the trip you have no experience packing for. When you have no experience in something, you usually end up spending more money than you need to because you don't know any better.
Thankfully, I put together a bunch of stuff you need for your honeymoon that will be part of the Amazon Prime Day deals.
Minetan Self Tan Foam

We all know that tanning artificially or from the sun is a bad idea. The whole skin cancer thing is real y'all. But then, so is the struggle…
Many brides are looking for some sort of glow on their wedding day. The problem with using self tanner for your wedding day, is that it tends to rub off on that white dress you're in. That doesn't mean you have to show up to Tahiti looking like Casper though. Minetan Self Tan Foam applies super easy and once you hit that 60 minute mark, you can even take a shower.
Getting on the plane to paradise with a golden glow? Check.
Michael Stars Straw Hat

It's pretty much the law to buy a new floppy hat every time you go on any beach vacation. I mean, that's what I tell my husband every year anyway.
Finding the perfect beach hat can be just as hard as finding your wedding gown (OK I exaggerate a bit but you get it). This Michael Stars hat gives you the perfect look for all those Instagram honeymoon stories, and keeps your face safe from the cancer causing sun. Pack this one up for your honeymoon because you'll use it every single day.
Hashtag first married floppy hat.
Amazon has plenty of other floppy hats to choose from, along with the swimwear, shoes, and other things you need to pack for your honeymoon. Pick it all up on sale today:


Brides Can Save On Amazon Prime Days On Wedding Wardrobe
While I'm not going to advocate using Amazon Prime Day to find your wedding gown, there are other dresses you'll need during the planning process. The engagement party, the bridal shower, the rehearsal…and don't forget the bachelorette party that might span a few days and thus require a few dresses.
Who feels broke yet?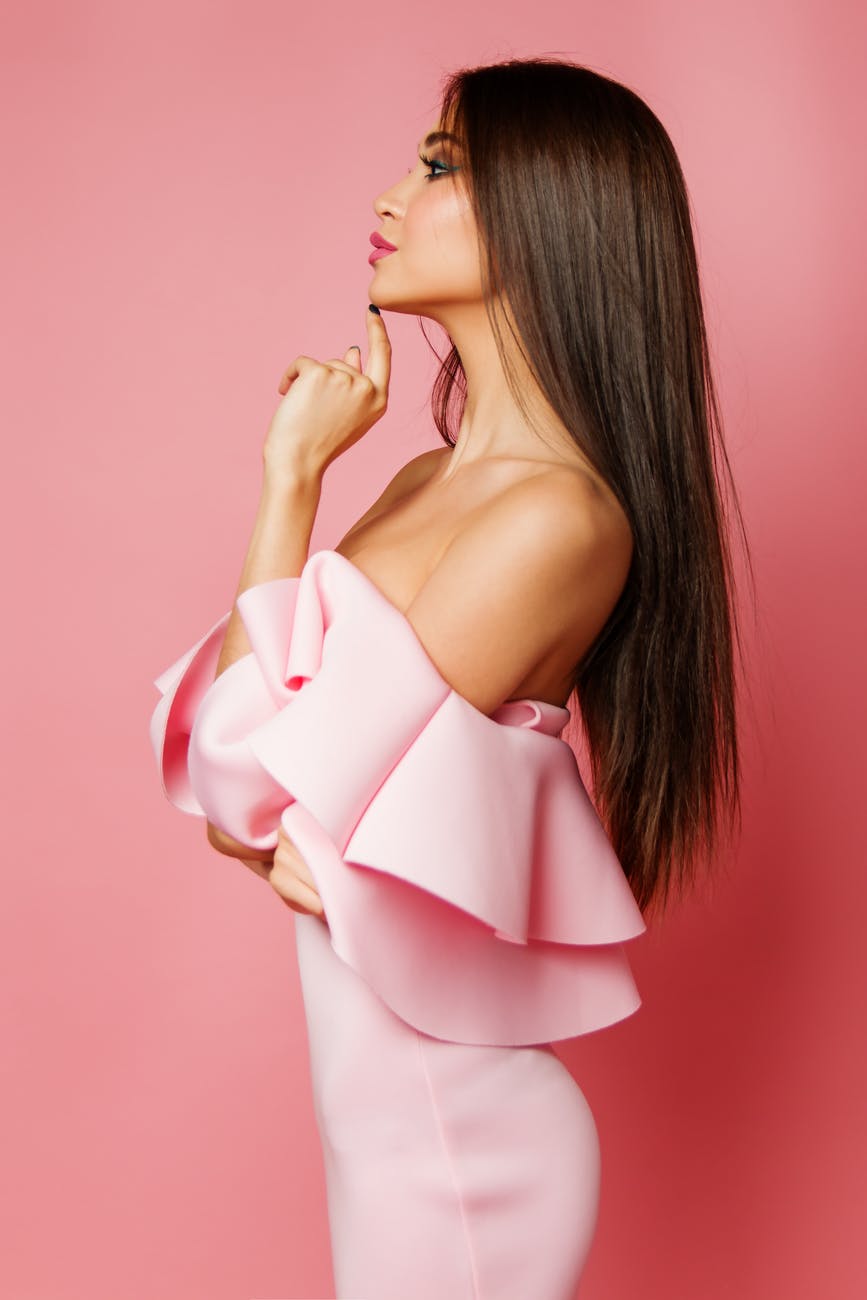 One of the best things about Amazon is the amount of designers they carry. I'm not about labels unless it comes to saucepans and kitchen equipment (don't ask) but I also don't want to spend my money on junk wardrobe just to have it fall apart after I run it through the wash.
The challenge is wanting to splurge for the labels and having multiple occasions to splurge on. After all, it's not just the wedding gown that gets worn once and then shoved to the back of your closet. At least with these selections though, you're more likely to pull them back out in the future for another party that isn't related to your wedding.
Anne Klein Dress

I always attend the wedding rehearsal and I can't think of a time when the bride didn't wear something white. In fact, plenty of my brides wear white or something really close to it for their bridal shower as well.
Look, you can wear white, blue, rainbow…it doesn't matter. That said, I totally respect that wearing white to these events is popular now and will be for some time.
Finding a white dress that says "I'm the bride" without being too bridal could make anyone want to pull their hair out. This simple fit and flare white dress from Anne Klein compliments any style and figure. And hey, if you don't want it in white, it's available in 7 other colors too.
Zac Posen Dress

Speaking of not wearing white…
Ruffled edges along the front slit and I am getting all sorts of classic Audrey Hepburn vibes circa NOW. Seeing contrast between the dress a bride wears to the rehearsal and rehearsal dinner and what she wears on her wedding day is always a good time. This dress is perfect for brides rocking a ball gown, something lacy, or anything that isn't this.
Whether you want white, navy, or something completely different, I packed the best Amazon Prime Day wedding deals all together for you:


Bachelorette Party Gear
Part of going to a fabulous destination for your bachelorette party is letting everyone know that you're getting married and these are your people. Bridesmaid dresses are basically a uniform, and those super cute bride squad t-shirts are no different.
Well, they're a little different. Your girls can wear them in the future, and they don't cost $200 or $300 each. Plus, they're pretty customizable and allow your friends to have their own style instead of, you know, yours.
The Funny One Bridesmaid T-Shirt

See what I mean about showcasing personalities? I love the selection of bride squad t-shirts that Amazon has. This particular one is available for plenty of personalities. Similar to the seven dwarfs…
Anyway, these would be a great gift for any bride to give her bridesmaids before taking off for the bachelorette party. You can check out all the different options Amazon has and find the right ones for each member of your party.
Related: 8 Essential Supplies For The Best Bachelorette Party Ever
I Do Slippers
Let's not forget about the bride, right?
If you haven't picked up on this yet, I have a thing about not being able to wear something more than once. You spend money on a dress, it's in a bunch of pictures, everyone you know sees it, and now it gets banished to the back of your closet to die. This is the life of your wedding gown.
Since you're spending all of this money for this once in a lifetime day, it's especially nice when you spend money on things that you can use after you say "I do". These I Do slippers are exactly that. Personally, I think they are perfect for the bachelorette party and you'll wear TF out of them because you're a bride and that's what brides do.
But, I'm also a big slipper fan. I have a collection from hotels I have been to. I don't wear shoes inside my house and socks are just such a pain. But slippers? They rock…and so do these.
Get the rest of the stuff you need for your bachelorette party here:


Home Decor Ideas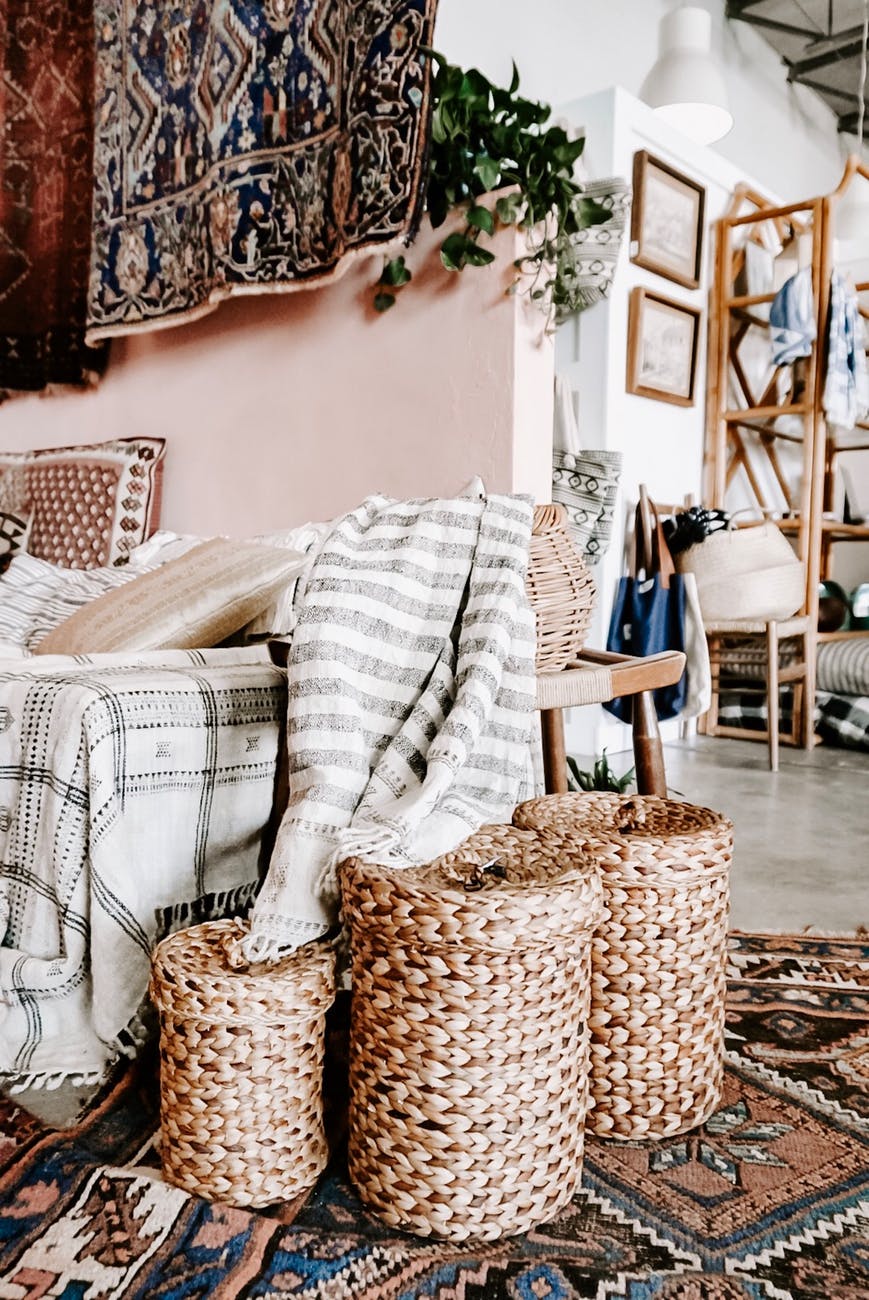 Brides can save on Amazon Prime Days even after they're married. Maybe you stumbled across this blog because you're still in post-wedding blues mode and love the excitement of wedding blogs. For the newlyweds and the engaged and buying a house in the middle of wedding planning because YOLO folks, there are plenty of deals this Amazon Prime.
Whether you just got married or are in the middle of it right now, you're probably spending whatever money you have on the actual big day or paying down those credit cards. So, when I say that brides can save on Amazon Prime Days I am speaking to a whole bunch of you.
Laundry Room Sign

Part of keeping your marriage a good and healthy one, is having a great sense of humor. As someone who has been married for over a decade, I cannot tell you ladies enough that the laundry doesn't get any less annoying.
Even if you split the job, whatever your system is, boys will constantly cause issues with this area of domestic bliss. Tissues in the pockets turning into wet confetti inside the washing machine will have you screaming "hashtag blessed" more times than you can possibly imagine. Finding random socks with no matches on your bedroom floor will leave you wondering how your man remembers to breathe.
Keep the laundry light and grab this cute sign at a great price.
Sofa Arm Clip Table

My husband and I end up eating dinner or having drinks on the couch many many times during the week. With two large golden retrievers who like to bump into everything, stuff gets spilled a lot.
I effing love this thing from Amazon and have never seen anything like it before. In fact, I'm ordering it because one more red wine spill on my ivory leather couch and I'm going to lose my mind.
The great thing about the Amazon Prime Day deals in the home decor category is you can find the smallest and the largest things. Couches, signs, desks, those trendy floating shelves…it's all here:


That's How Brides Can Save On Amazon Prime Days
I hope this blog has proved helpful to all the brides reading it. Weddings are crazy expensive, and it's not always easy to find the deals or get the savings. Every time I see those coupon cutter shows, I wonder how people have the time to do all of that…and why they take the time just to stock pile paper towels.
Amazon Prime Day isn't just about the electronics, and there are big opportunities for brides and grooms to save some serious money and not break their wedding budget. Let everyone know what you picked up and how much you saved in the comments section below!