What do you think of when you hear the words "craft kits"? In my mind, I automatically go to things I have to build that will end up looking like garbage and thrown in the trash.

But, you guys, these craft kits are trending because they are awesome. I could not believe all of the options that are out there, including a make your own bagel kit!
If you're wondering how you can host the best girls night, or ways to make a bridal shower extra fun, check out my top 10 list of DIY craft kits below!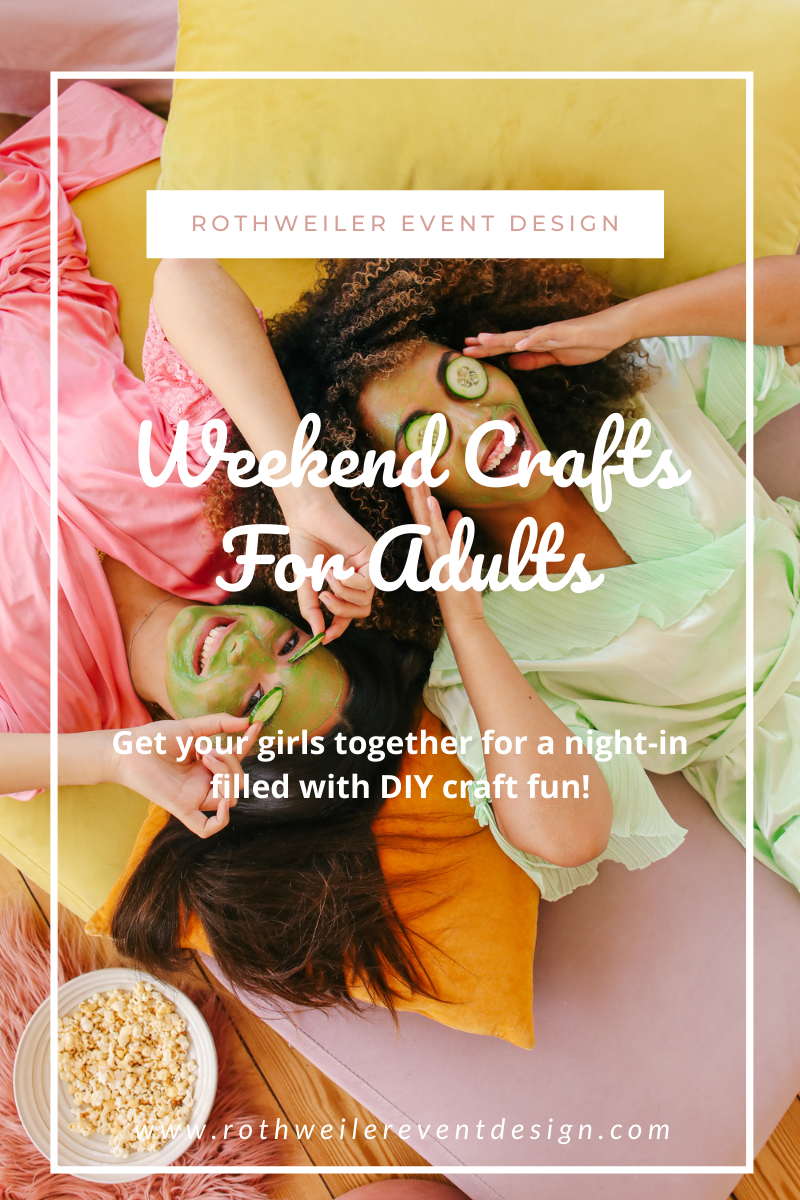 *Please note that most of the links of this page are affiliate links. This means if you click on a link and purchase, you will receive the same price, but I will receive a referral fee. This helps keep my blog free and allows me to share wedding planning tips with you. Thanks for your support!*
DIY Craft Kits For Adults
I don't know about you, but I was never a fan of Art class growing up in school. I was never good at drawing or gluing things, and frankly, it was really effing boring.
And then what do you even do with all of that stuff? I can tell you that my mom kept practically everything. I can also tell you that as a mom, I throw at least half of it away.
But hosting a girls night in is a great opportunity to break out the craft kits for groups. Craft kits give you an automatic activity, even if the conversation is going a little stale.
Just because it's a craft kit, doesn't mean it's going to bring back bad memories of 4th grade Art class. I found 10 super unique craft kits, half of which I'm about to buy just for myself (and one I already did)! There's something for everyone whether you're planning a girls night in, or looking for something to do at a bridal shower.
Keep reading to find out which one I already bought!
Best At Home Candle Making Kit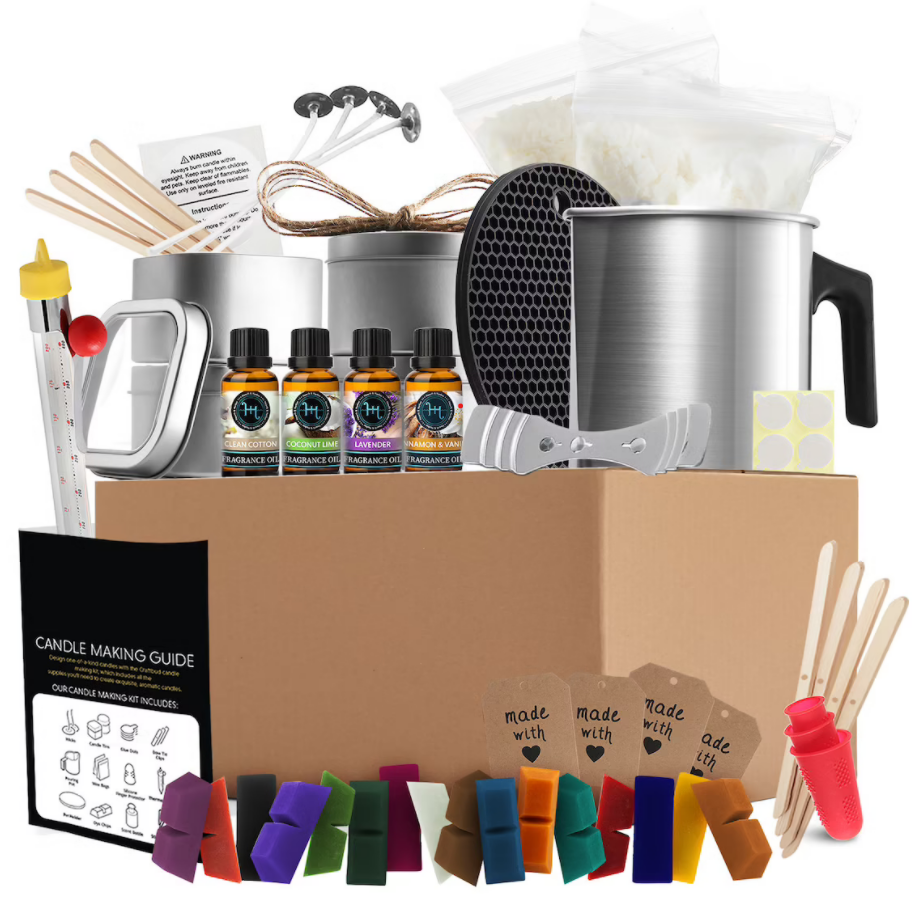 Are candle making kits worth it? The short answer is: absolutely. It's all about getting the right one and there are a lot of them out there! Fortunately, I've found this one on Etsy and it's truly amazing.
This is one of the best candle making kits for beginners, so you can grab this for your girls night in and invite everyone over to use it! There's a super helpful guide for you to follow and the scents are incredible. Host your girls night at home and have a candle making party with this at home craft kit!
How Do You Use Decorative Moss?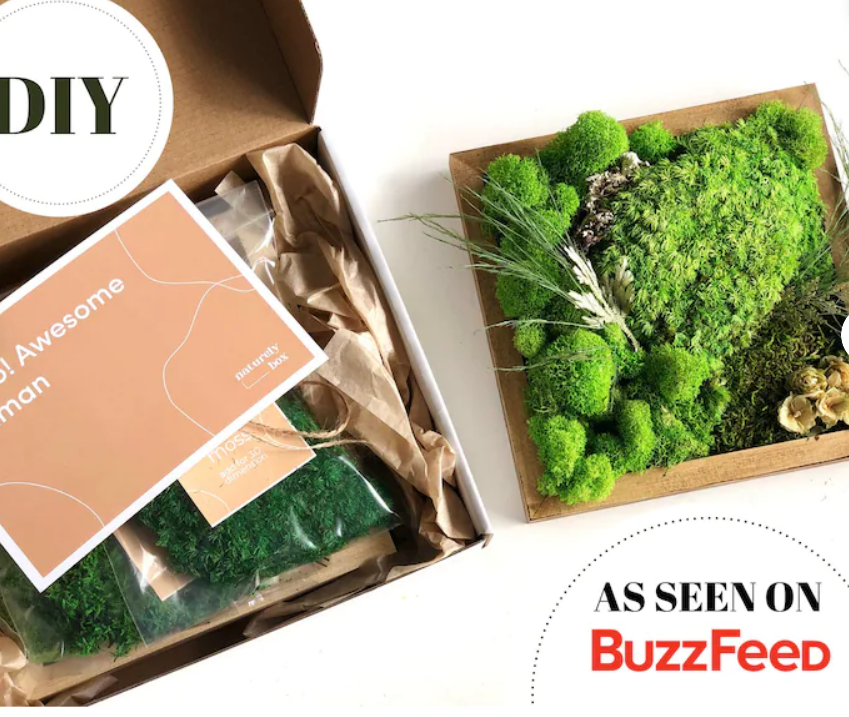 It's super trendy to bring the outdoors into your home, and this craft kit will help you and your friends do just that! Create your very own charming wall art by adding a pop of greenery to any wall, shelf, or desk. Naturely Box's moss art frames are easy to assemble and you will have a lot of fun doing so!
Whether it's a treat for yourself or a gift for a friend, they've got you covered. Gifts can be shipped directly to the recipient of your choice with a personalized handwritten note. Perfect for those virtual get togethers!
Fluid Painting For Beginners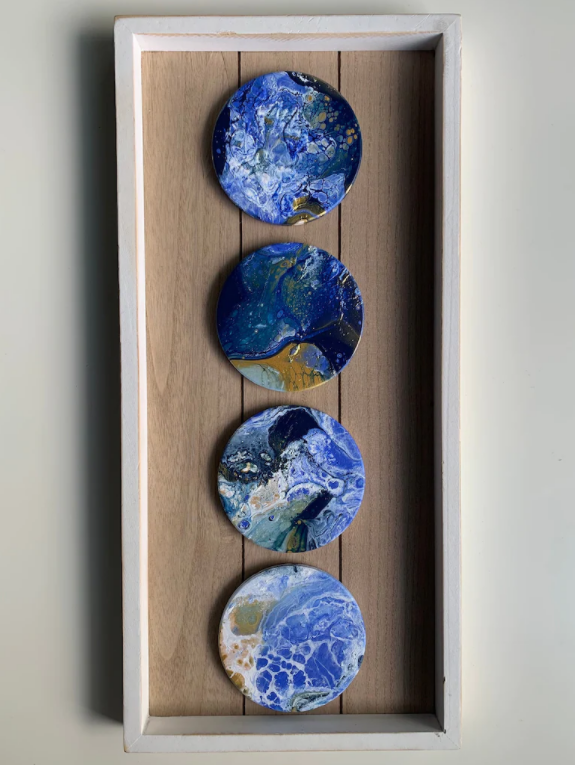 Looking for a meaningful and practical DIY craft kit for your virtual or in person wine and paint night? Treat yourself to a self care package that brings true fulfillment and connection.
Get together for your girls night in, grab the wine, and create these gorgeous coasters using fluid painting. A totally different way to paint, you and your girlfriends will have something to remember the night by that they'll use every day!
Alcohol Craft Kit
Infused alcohol is so popular right now and it's not hard to understand why. I mean…it's alcohol. There are so many alcohol craft kits out there, but I love this one featured on Etsy.
Have all of your girlfriends grab their own and then prep it the night before with their choice of fruits and herbs. Once you're all together for a girls night in, you can try everyone's new drink and find your favorite. This alcohol craft kit comes with a recipe book stuffed with over 70 recipes!
Art Kits For Adults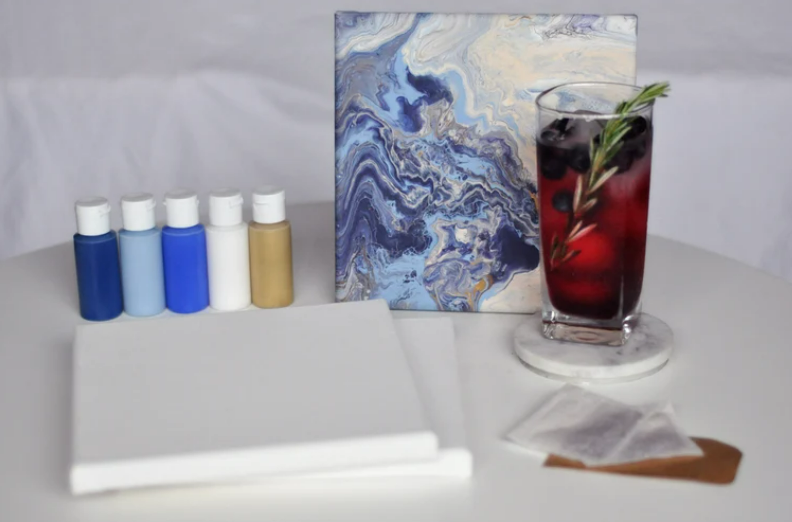 Sip and Paint nights have been crazy popular for a long time now. That activity works so well for a girls night in, whether it's in person or virtually.
Fluid painting can also be fun at a bridal or baby shower, and will give the guests something to chat about. Grab everything you need right here and make this craft kit the highlight of your get together!
Terrarium Kits For Adults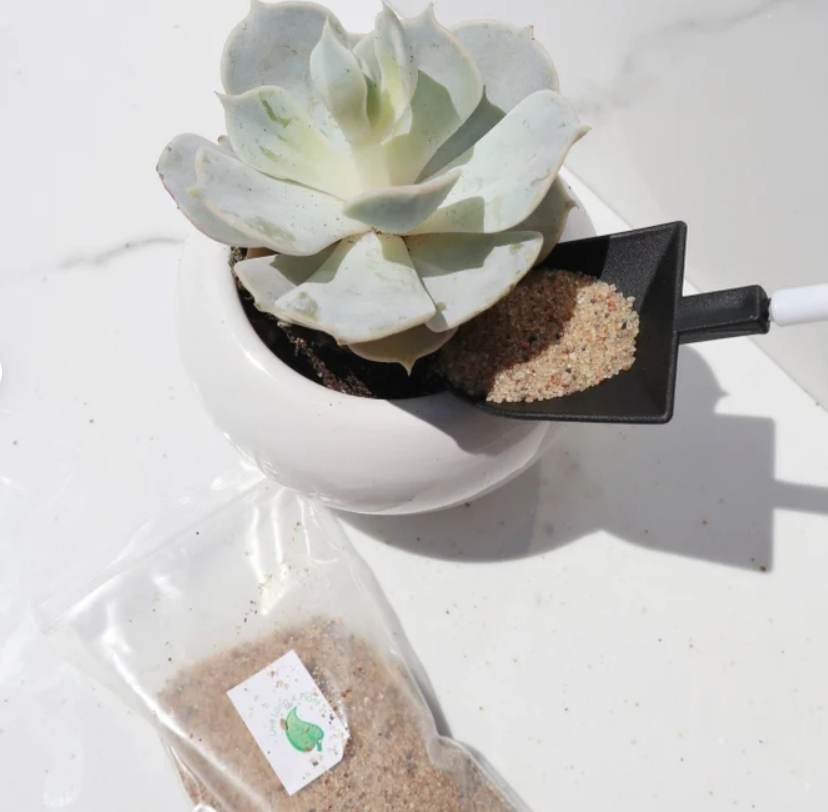 It's the gift that keeps on giving! Perfect for a bridal shower activity, grab this terrarium craft kit for all of the guests. They'll love that what they make they get to bring home too.
Show off your love of succulent plants while enjoying the best in growing your own succulents with this DIY Succulent Gift Box Set. Featuring a lovely succulent plant for your succulent garden, a candle, and an optional balm, this succulent gift box planter is perfect for all of you that love live house plants.
Make Your Own Bagel Kit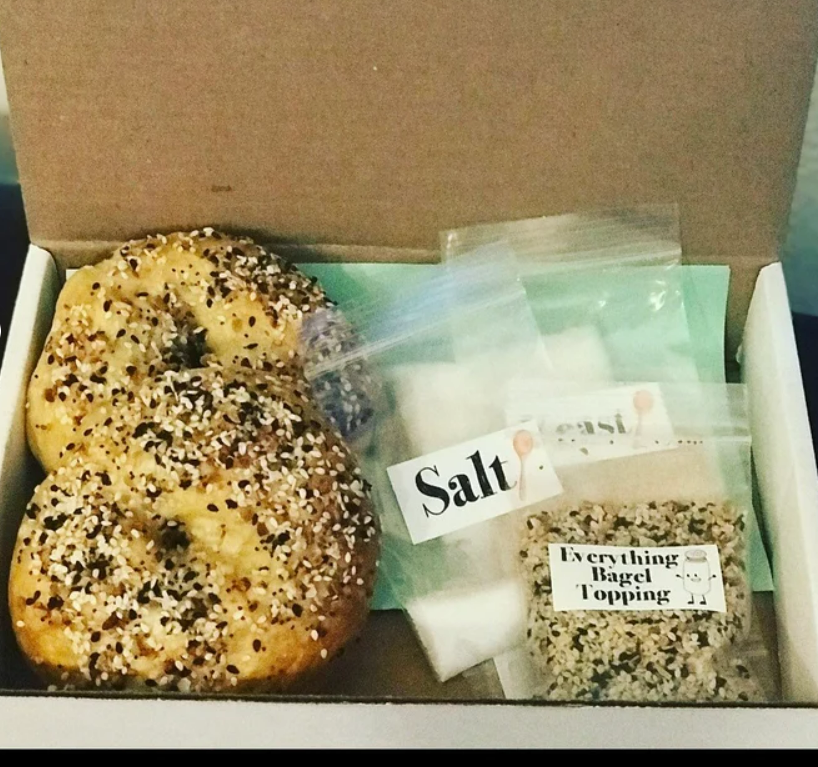 With this do-it-yourself NY-STYLE BAGEL KIT, you'll be able to create the most delicious bagels you've ever had! Soft on the inside, chewy and crispy on the outside! And so easy to make with all of the ingredients you'll need (minus a bit of oil and optional egg for an egg wash).
This amazing bagel kit will make 8-10 bagels, so you only need to grab 1 or 2 for your girls night in…unless you're planning on hosting one huge ass brunch! Get your girls in the kitchen and sip mimosas while you bake.
Macramé Kits For Beginners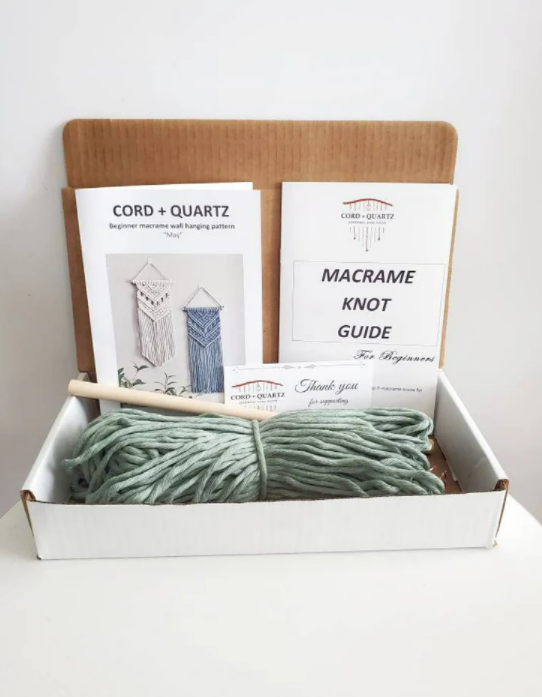 Create your own macramé Mandela wall hanging at your next girls night in! A great activity to do together while sipping wine and catching up together.
This is a great new experience and this kit is perfect for beginners. Don't be intimidated and go pick out some fun colors from their huge selection right over here…and send us pictures of your design!
Baking Craft Kits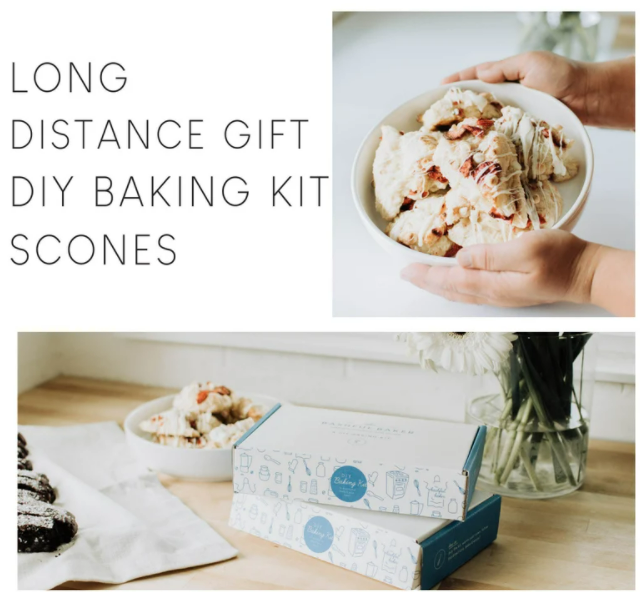 This is one of my favorite craft kits and I actually bought this exact one for my mom last year while we were separated due to the pandemic. If you're looking for a fun way to connect virtually and are running low on ideas, then this is your answer!

It's a great thing to give to someone who lives far away. The gift of an experience. This is super easy to put together and a DIY baking kit is great for someone who needs something to look forward to doing.
All the dry ingredients are included in the package. The 2 ingredients that you have to supply is an egg, and butter!
The Ultimate Cheese Making Kit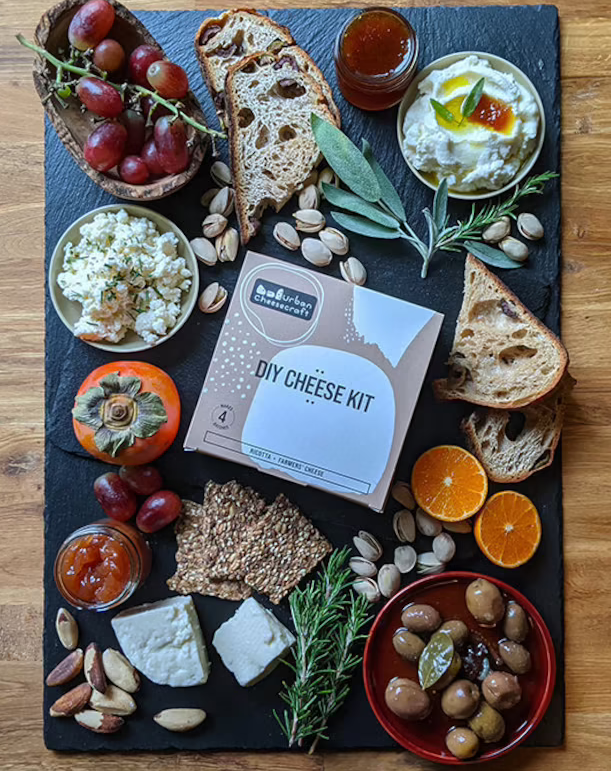 This Mini Cheese Kit is the perfect starting point for beginners and is a great way to kick off girls night in at your place. Homemade cheese is ready to enjoy in 30 minutes! This makes for a fun activity with a delicious result.
Let's be honest, everyone loves a cheese plate, right? So invite your girls over for a fun night of making cheese and ask everyone to bring along their favorite wine too!
Best Craft Kits For Adults
What did you think of the top 10 craft kits included in this blog? Will you be using any for an upcoming girls night in? Share with us what you're doing and how you'll be celebrating!
Did I miss your favorite craft kit? Let me know in the comments and maybe it will be featured in a follow up blog!