How to find the perfect wedding venue, and everything an engaged couple should know is a big topic. And by "big" I mean that I could write an entire book on just this. There are countless blogs and articles available to brides and grooms about what to look for while on the wedding venue hunt. Thankfully, you found this blog, which means you can literally ignore the rest.
Why do I say that? Because the internet is full of trash, that's why. As a wedding planner, I cannot tell you how many of my brides have brought me what they thought they knew, based on what they read on a wedding website. Not to mention the amount of wedding related articles I read on my own that are stacked with misleading or flat out wrong information.
In this blog, I'm sharing wedding planning tips about how to find the perfect wedding venue. These are the same tips I share as a real wedding planner with my brides and grooms. So, before you start the search for your wedding venue and fall down the google rabbit hole, grab that wedding planning journal I know you have, and get ready to take some notes!
Affiliate Disclosure: Some affiliate links were used in this blog post, which means I will see a percentage if you choose to buy anything. But I would never recommend a brand I don't love to pieces, so go ahead and shop away!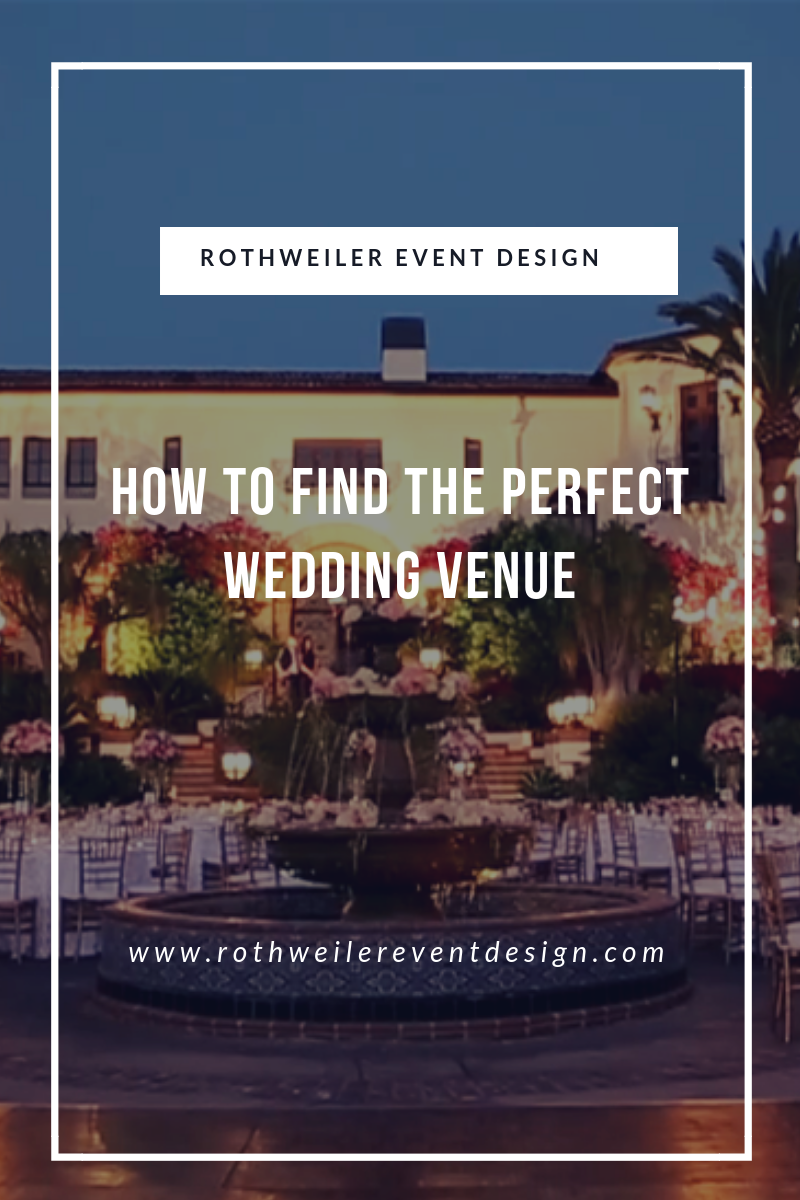 When's The Wedding?
Whether you just got engaged or you've had the ring for a few months now, the most popular question you've probably been asked 1,000 times is: "When's the wedding?" Like, the ring could be barely on your finger and that is the question everyone asks. Of course, as soon as you exchange vows, the question about when you're having kids comes next. Just in case you were wondering.
You might have an idea of when you want to get married, but that when is really not up to you.
Welcome to wedding planning.


The average length of an engagement is one year, from the time of the proposal to the actual wedding day. You might consider that a long time or a short time, and I'll talk later in this blog about how the time of year impacts the length of a year. (Yes, I know a year is always 365 days…just hold on, I'll get to it.)
So, if you don't decide your wedding date, who does? The wedding venue. Since the first thing to get booked by engaged couples (immediately after a wedding planner that is…) is the wedding venue, your first choice wedding day might already be booked. In my e-book coming out this year, I discuss all of the factors that make certain wedding dates more popular than others. I also talk about the pros and cons of going with a less popular wedding date and how that affects wedding venue and vendor selection. Be sure to contact me to grab your copy when it comes out this year.
Since it's possible that the wedding day of your dreams might already be booked, you should have a few backups ready. Even better than that though, is to have a month or a season that you're interested in. For instance, Fall 2020 will let a wedding venue know you're interested in September, October and November 2020. From that point, decide if you want a particular day of the week such as a Saturday instead of a Friday or Sunday.
Wedding Planner Tip: Hosting your wedding on a day other than Saturday won't necessarily save you money. I talk more about why that is and give you real ways to save money in my upcoming e-book for brides.
If choosing the season is too broad for you, narrow it down to the months that work for you, along with the day (if that's important). Many of my couples love the idea of a Fall wedding, but they all classify "Fall" differently. The more flexible you are, the easier it will be to book a wedding venue.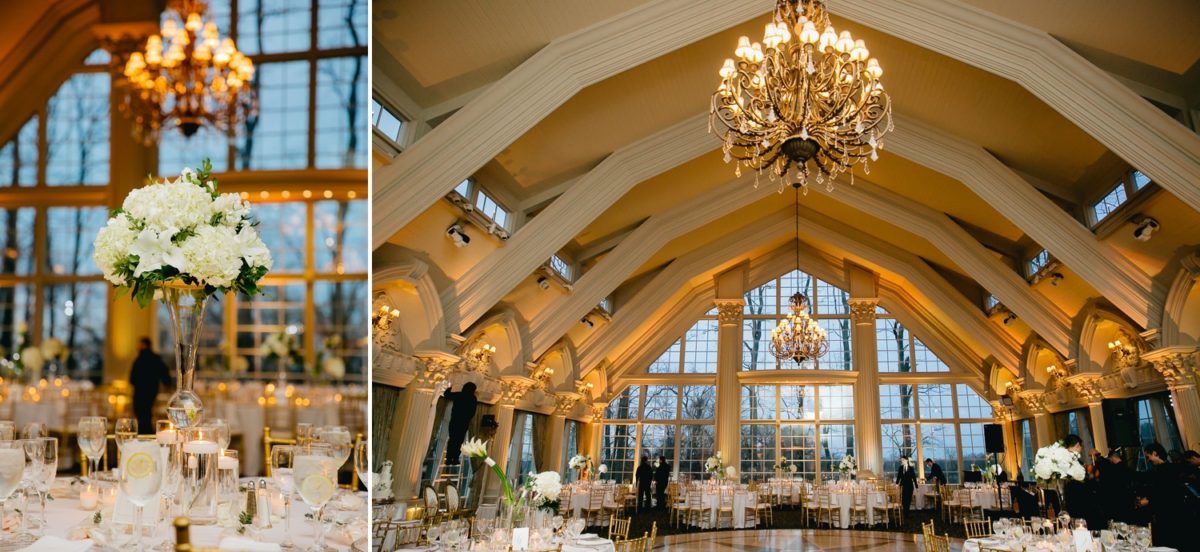 The Total Package
Now let's talk about what you get with the venue. That might seem like a ridiculous topic, but between the increasing popularity of non-traditional venues along with the fact that every venue is different, it's not a good idea to assume what comes with the venue price.
For those of you engaged couples looking at non-traditional venues like barns, estates and pretty much anything that isn't a banquet hall and wasn't designed to host weddings, your venue costs will have plenty of components.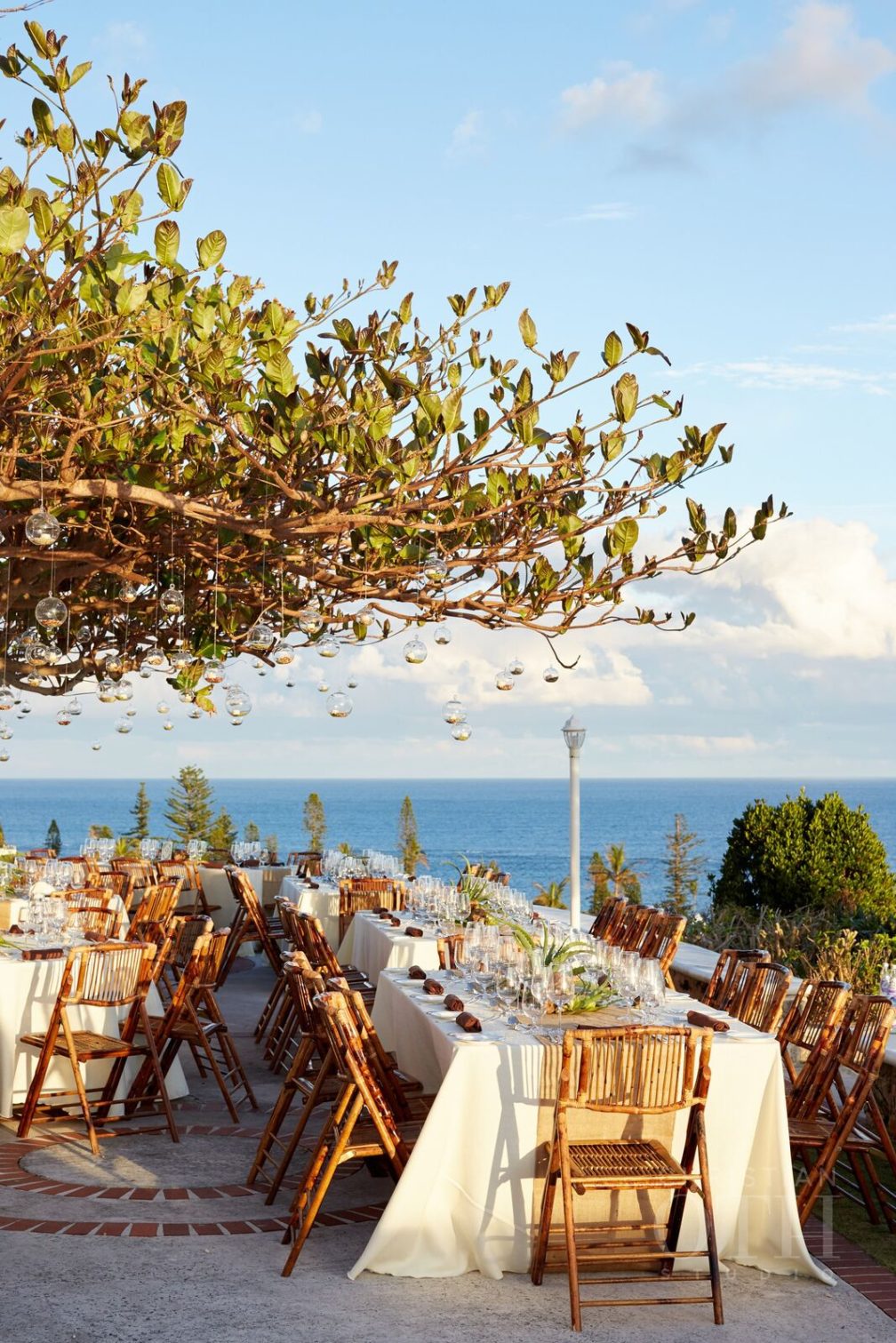 But let's go back to where it all started: the banquet halls and other similar venues. A staple of the wedding world, these venues are essentially buildings created for the sole purpose of hosting weddings. They have in-house catering and will handle the basic rentals like tables, chairs, plates and more. For one "per person" (plus various taxes and administrative charges) cost, you get everything they have; and they have a lot. There are options to spend more money (because it's a wedding) by adding whatever extras each individual venue has available like a raw bar or extra entree choices.
In general though, these places were designed to host weddings and while they'll have their differences, they all provide pretty much the same thing. If you're not going with a standard wedding venue though, your "per person" cost isn't going to cover as much because those basics won't be provided by just the venue.
Let's take a barn wedding, for example, since that trend isn't losing popularity any time soon. A barn, much like other "not meant for weddings" locations, is just the venue and nothing else. This means you'll probably be on the hook for something called a "venue" or "rental" fee; this fee might cover being able to use the building for your wedding or renting it for the entire weekend, or anything else. What the fee does cover varies from place to place, but what the fee does not cover usually doesn't vary much.
Bottom line expect to pay separately for food and alcohol, at the very least.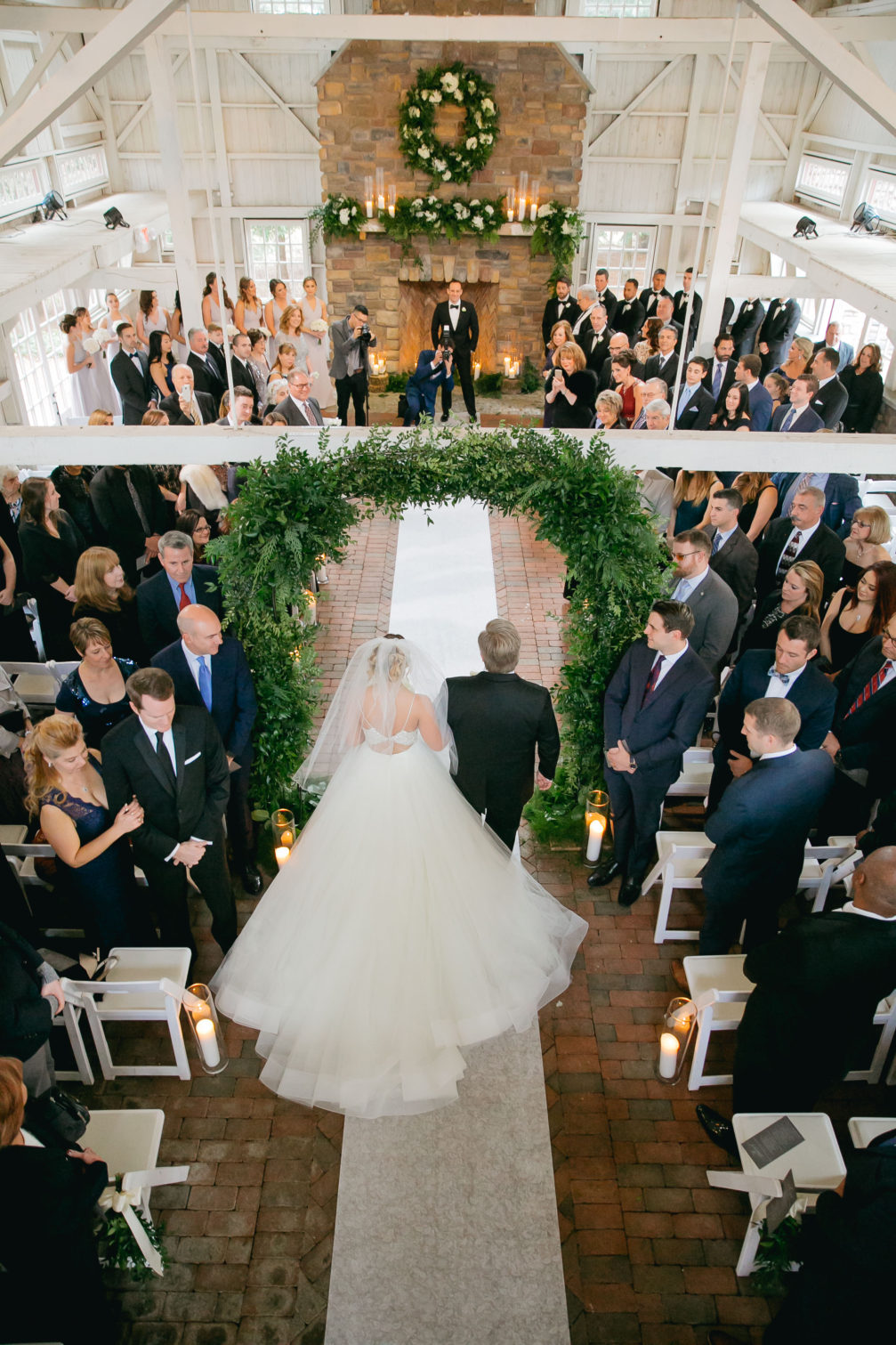 Now you have the rental/estate fee, plus the food and beverage cost. Doesn't seem so bad, right? Let's talk about basics like tables, chairs, plates and stuff like that. There are two ways these basics are handled. The first includes the caterer providing everything and lumping it under their "per person" cost. The second includes you renting everything from a separate company. Quite honestly, if you have a choice between the two, go with the first one. The caterer will have an established relationship with a rental company and there's no way you're going to get the same prices they do.
Other basics you might not consider with a non-traditional venue? Who handles set-up; are there bathrooms available; is there parking/valet available? The list goes on. As much as Pinterest and plenty of wedding websites skirt the complications that come with getting married outside of a banquet hall, trust me when I tell you: there is so much to consider you have no idea. If you want to read about what goes into transforming spaces like these, make sure to check out my blog here.
And don't worry, there will be a whole bunch more helpful information about getting married at a non-traditional venue in my e-book that will save your life. Like why water sources are important, what to ask about electricity and what questions your caterer needs answers to before you book them. Contact me to reserve your copy right now.
No, It's Not Included
You've seen those car commercials showing a gorgeous luxury car tearing through windy roads. The car in the commercial has leather seats, a sunroof, and can parallel park by itself. OK, I made that last part up, BUT, the point I am trying to make is this: the car in the commercial isn't standard. It's got all the bells and whistles because that's just good advertising.
Wedding venues do the same exact thing. Here comes some hardcore, in your face truth, so take a deep breath…many real weddings aren't good enough to advertise a venue. Why? Because not everyone is going to pay for the souped up luxury vehicle, when they can only afford the standard model. The venues want to show you their souped up space.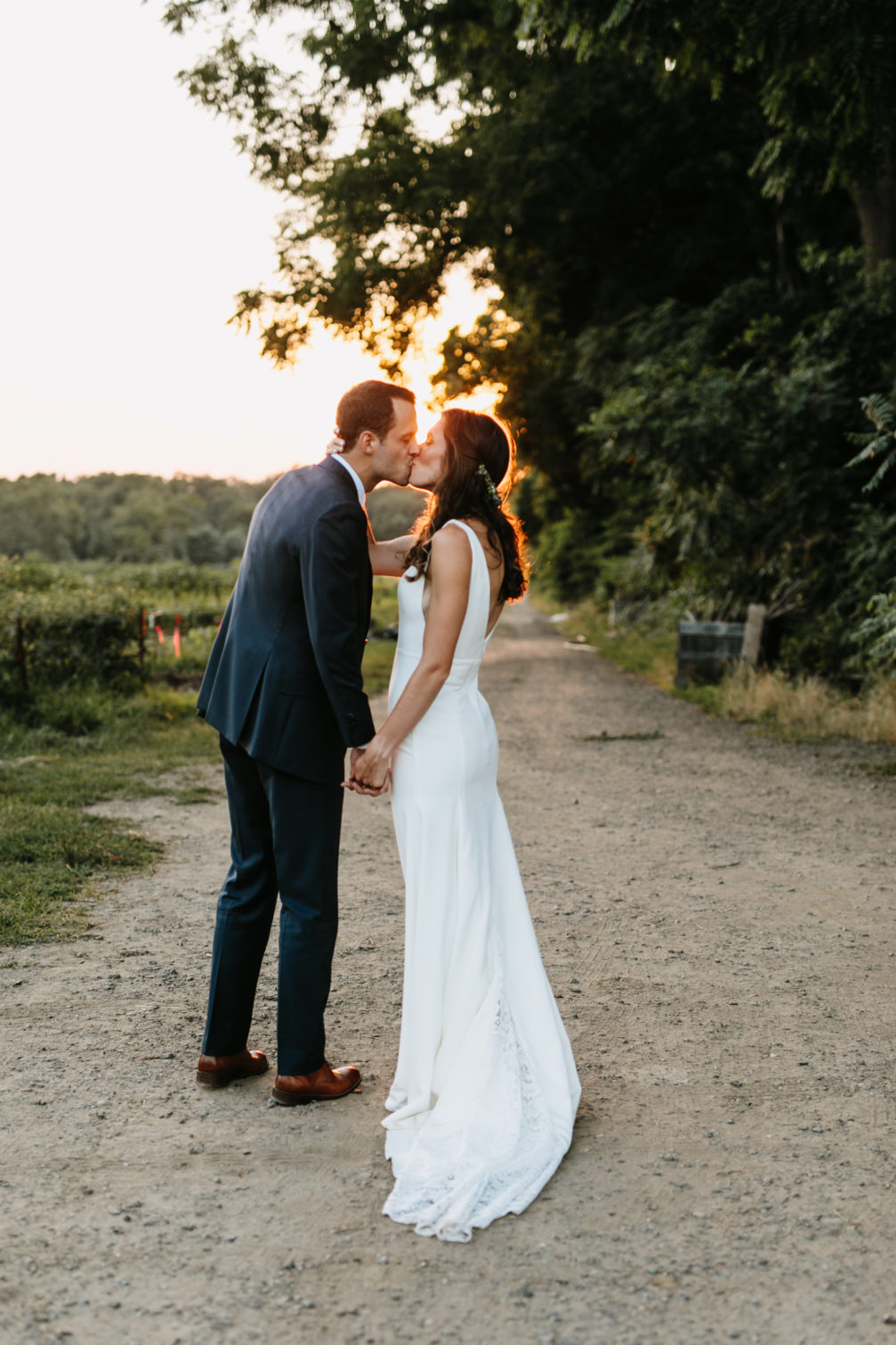 For those same reasons, venues and vendors often put together styled shoots. These are photo shoots that involve zero input from an engaged couple. It's all about a collaboration between wedding vendors to create gorgeous pictures, which will then likely get published and lead to more wedding bookings. The styled shoot involves a bride and a groom, but they just met that day because they're both professional models.
Those pictures, the venue advertisement and the styled shoots, aren't real. Of course venues and vendors will showcase real weddings (if it's a good business move) but those full page wedding venue advertisements in the magazines are either from a wedding with everything included or a styled shoot. Which means, just like heated seats, that gorgeous lighting in the picture is extra.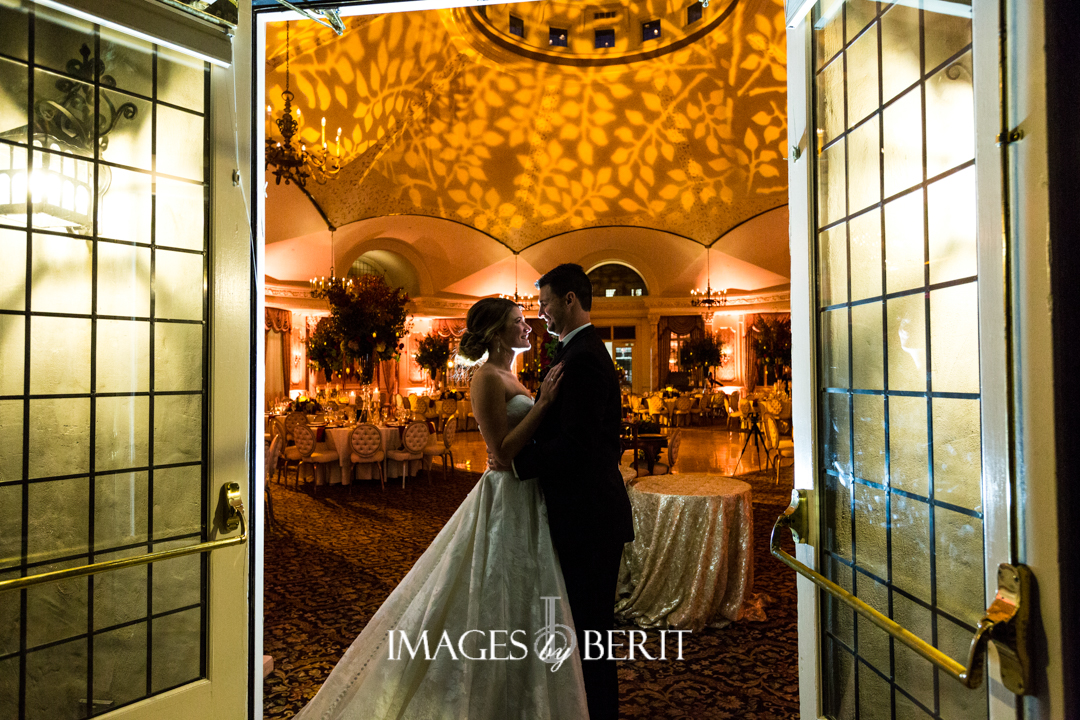 It is very important-no-essential that you visit wedding venues in person, and not when they are setting up for another wedding. While you might have a hard time visualizing what your wedding would look like with nothing set up, it's next to impossible to visualize anything while someone else's wedding is being put together.
Wedding Planner Tip: Call the venues you're interested in to set up an appointment to tour the space. It's a huge no-no to just show up "just to look" and frankly, it's a waste of your time. Avoid weekends if at all possible, and if that's not possible, expect to be extremely flexible and wait a little longer for an appointment.
As a wedding planner, I tell my couples not to visit more than 3 wedding venues in one day. It's an overwhelming experience and you need time to compare and think about your decision. Expect to spend an hour at each venue and be sure to get the name of the person you'll be meeting with when you set up the appointment.
Before leaving the meeting, make sure to see each space you will be using and don't be afraid to ask what's extra (especially if they start playing with the lights). For a full list of what our clients ask wedding venues, download the free printable: Questions to Ask Wedding Venues
525,600 Minutes
I mentioned earlier that the time of year affects the length of the year. This isn't some freaky new age science with Mercury in constant retrograde (is that annoying AF or what?). If you want to get married during the most popular time of the year, and you have a year or less to plan everything, then you're going to be planning a lot immediately. Whereas, if you pick a less popular month, you might not need as much time to plan because everyone will have a lot more availability.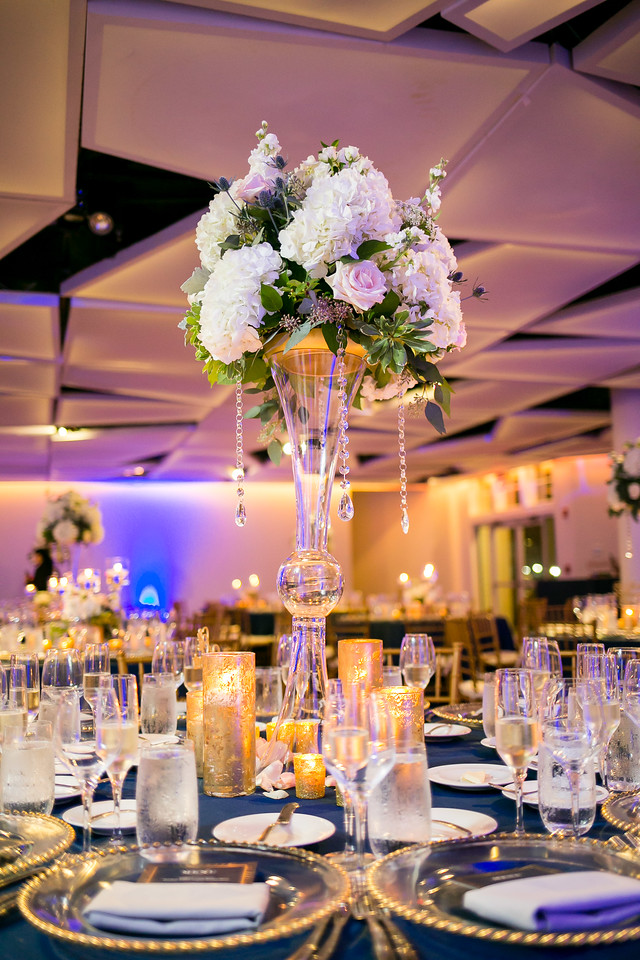 Here comes the weird wedding math part of the blog…and I hate math, so apologies for this if you do too.
Hypothetical situation: You want a September 2020 wedding and you get engaged in September 2019. I'm going to tell you, right now, the amount of venues and vendors you will have to choose from will be far less than someone that gets engaged the same month and wants a March 2020 wedding. This means 5 months is equivalent to 12 months.
Ridiculous, right?

Not only are you competing for venues and vendors for availability, but you're also not going to save any money this way either. Why? Because those dates are easy to book and venues and vendors will not need to negotiate their prices to get your wedding. Sorry to be so blunt, but it is what it is. But the March bride will have more venues and vendors to choose from and she will likely get a break on pricing because venues and vendors want to fill those dates.
This is not an argument to have your wedding during an unpopular time of year, this is just to show that not all time is equal. This is also why those cookie cutter planning timelines you can download just about anywhere are absolutely worthless. Almost all of them will tell you to book your photographer, florist and, music 6-8 months prior to your wedding. Well, I have news for you: if you have a September wedding and you think you'll have your pick of any of those three in March of the same year, you're going to find yourself in trouble.
If you would like a customized planning timeline based on your wedding date and everything left to be done, visit our services page and contact us for more information.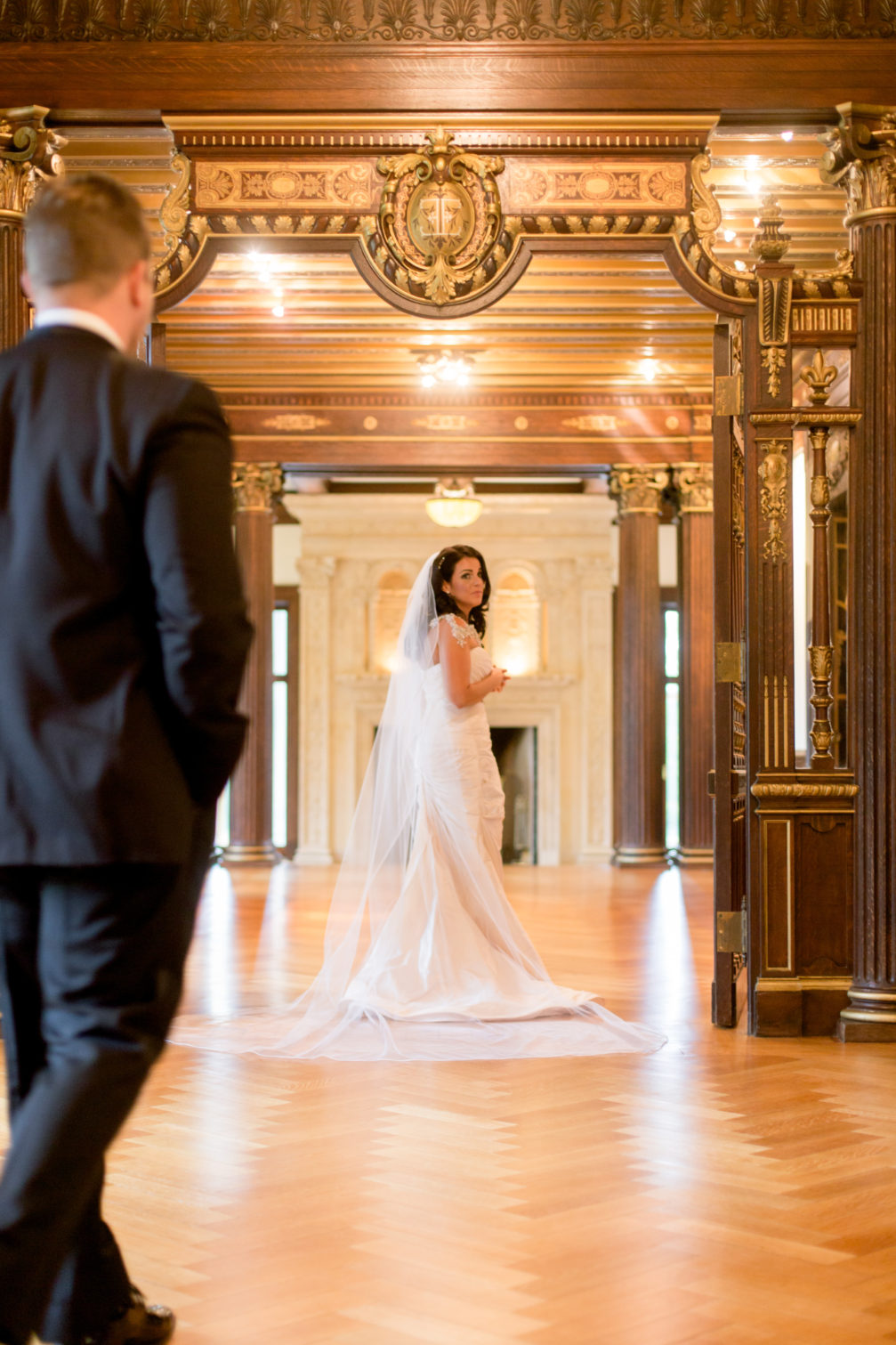 Signed, Sealed, Delivered
Finding your wedding venue is a moment you will always remember. To realize that the room/barn/field/mountain you are standing in/on will be the place you exchange vows is powerful. As you conduct your initial search, be sure to only bring 2-4 people with you and take your time to ask questions. Try not to get frustrated if it's not as easy as you thought it would be. We have sent out couples to dozens of venues before they found the one.
Have you found your venue yet? If you're still searching, what are you looking for and what's important to you? I'd love to hear from the engaged couples reading this blog, so please share your comments below!