Wedding planning mistakes come in all shapes and sizes. Some mistakes are ones that you can predict, like watching out for "hidden costs". Others aren't so easy to see until well after the mistake has been made.
As a wedding planner, engaged couples hire me to help them avoid all of the mistakes. But sometimes, mistakes happen before I'm even involved. There are also those mistakes that I refer to as "misconceptions" because brides and grooms have made decisions without crucial information that they didn't even know they were missing.
I hear the phrase "I never knew that" quite often from my clients. It's no more than a learning experience when a bride or groom tell me that before making moves.
When the learning experience comes after something is signed though, it's too late for the lesson.
This blog contains 5 painful mistakes to avoid when wedding planning. From the assumptions couples make that get them into trouble, to the things they never think about that throw a wrench in their plans, learn how you can avoid making any of these mistakes for your big day.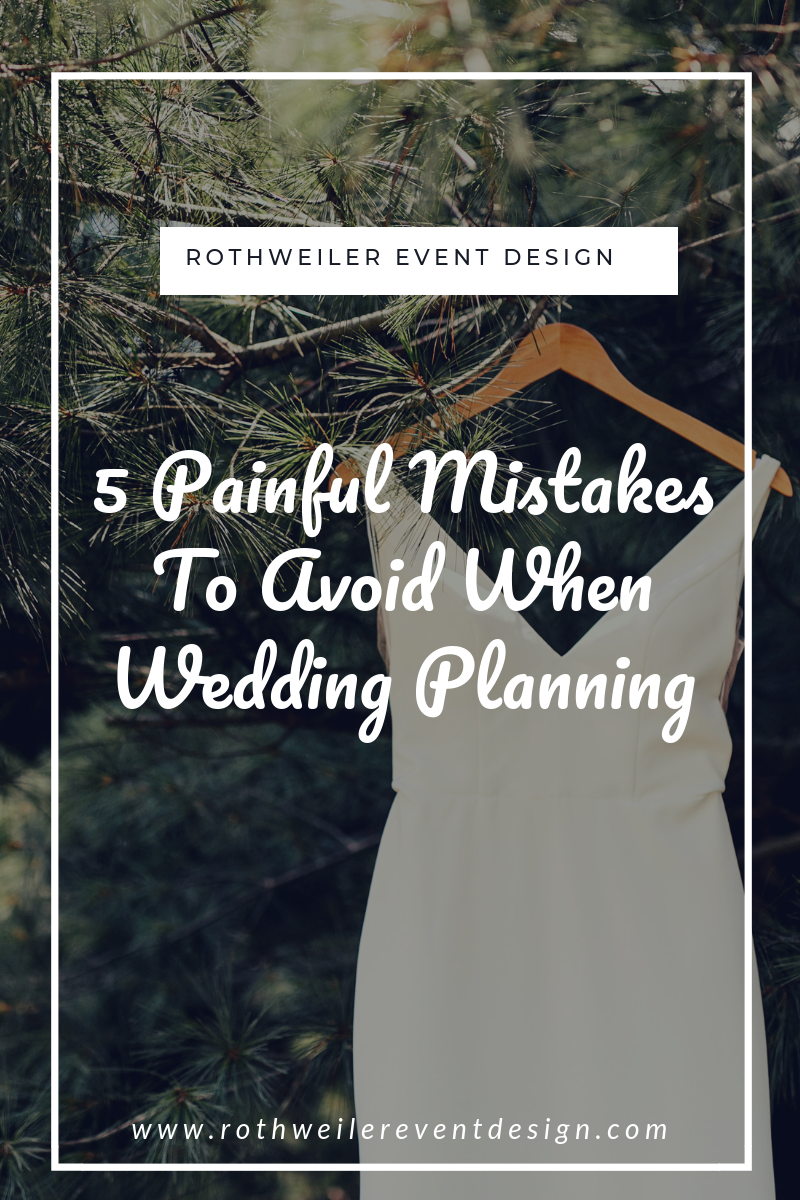 *Please note that most of the links of this page are affiliate links. This means if you click on a link and purchase, you will receive the same price, but I will receive a referral fee. This helps keep my blog free and allows me to share wedding planning tips with you. Thanks for your support!*
Wedding Planning Mistakes
There are a lot of assumptions brides and grooms make when they start planning their wedding day. It's a combination of stuff they've heard from family members or from friends planning a wedding, along with advice they've read on the internet, and things they learn along the way.
Big misconceptions usually involve ways to save money. Of course the wedding budget is a huge priority, and with weddings being so expensive, couples are likely to latch on to any possible way to save some cash.
Even if the way to save really isn't going to end up saving them anything…if it's a popular tip or published in every other magazine article, why wouldn't couples believe it?
The reality though, is that couples need to establish their budget first before jumping into anything. This bring us to the first painful wedding planning mistake of the blog…
Not Establishing Your Wedding Budget
I sound like a broken record, I'm sure, to those of you that frequent this blog. The truth is, couples make their wedding budget way more complicated than it needs to be.
There's the ever popular "we don't know what anything costs" excuse for not figuring out what a couple can spend on their wedding day. Know why that's nonsense?
Because it doesn't matter what everything costs in the beginning. All that matters is the number in your bank account and what you are willing to spend.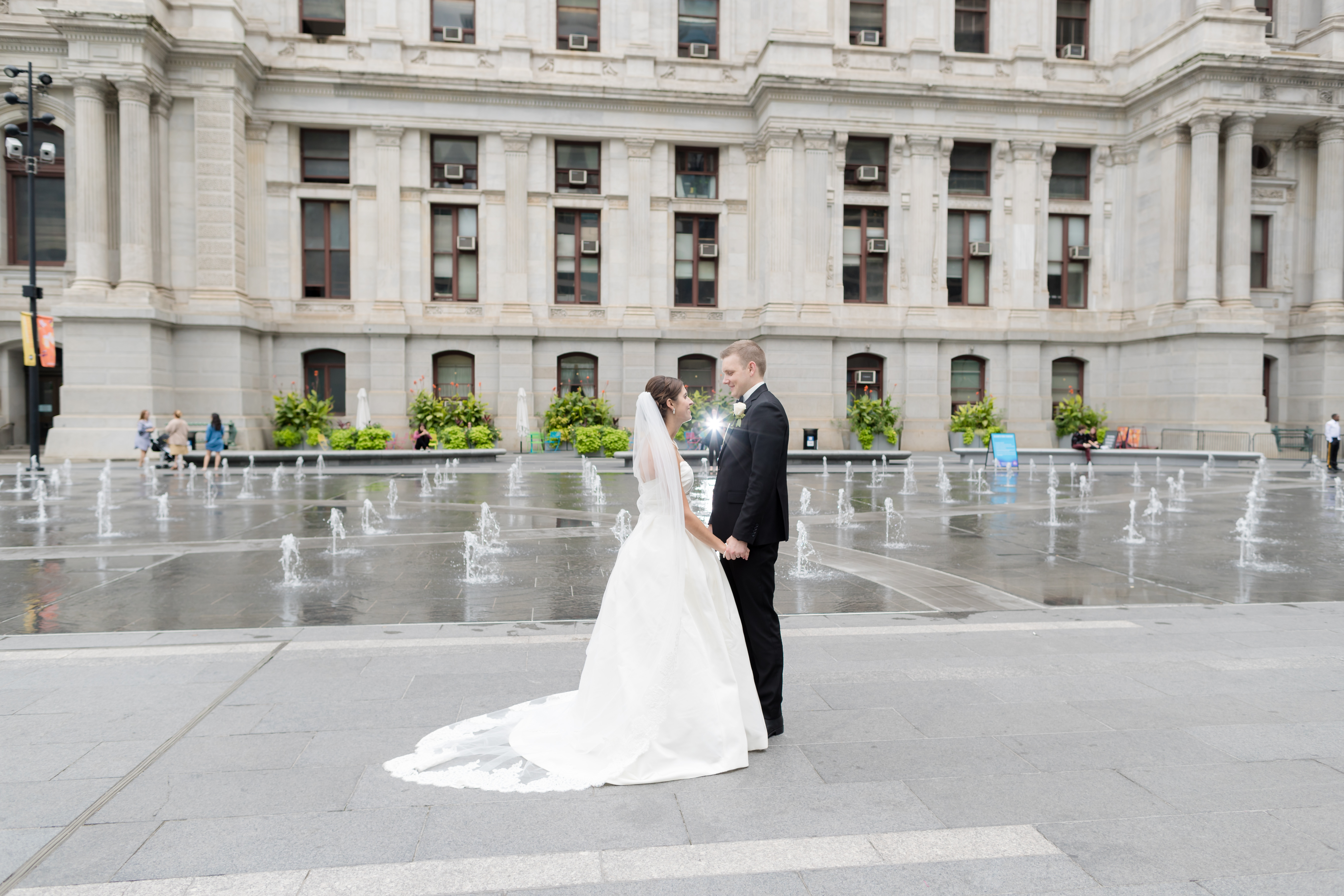 Think about it this way: you go on a website like Zillow to start shopping for a house. You don't just browse homes within a particular radius, do you? No, you have to put in other things including the price range you're comfortable with. Once you do that, Zillow turns around all of the options that are within your budget.
Wedding planning works the exact same way.
Some houses are $250,000 and some houses are $750,000. And some weddings are $50,000, while others are $150,000. You don't need to see anything that you can't afford, which means you need to figure out what you can afford in the first place.
Instead of doing that though, many couples rush straight into planning and start looking at venues. Before long, they find the venue they want, sign the contract, and put down the deposit. Then, they try to plan everything else and realize they can't afford much. Pretty soon they start complaining how every vendor is charging them so much just because it's a wedding.
At that point, the knowledge of what things cost now actually does matter. This just leads down the road of denial as the couple uses things they've "heard" or "read" about other couples who didn't spend nearly as much as they are being quoted.
If this sounds like the seventh circle of hell to you, then good. It doesn't need to be this way, but you have to have the uncomfortable wedding budget discussion first. This is one of the worst wedding planning mistakes because it has repercussions throughout the entire planning process.
To avoid this awful situation, get your overall budget together and then divide it in half. Half goes to venue, food, and beverage. The other half gets broken down to pay for everything else. Basically, as long as you keep your venue/food/beverage at 50% or less of the total budget, you'll be in a good place for the other categories.
If you've already made this horrible wedding planning mistake, or you're looking for more in-depth help with your wedding budget, contact us to find out how we can work together.
Sick Days? You Mean "Planning Days"…
One thing I tell all of my couples up front is that they need to be prepared to take time off from work when wedding planning. This isn't just a possibility; it's going to happen.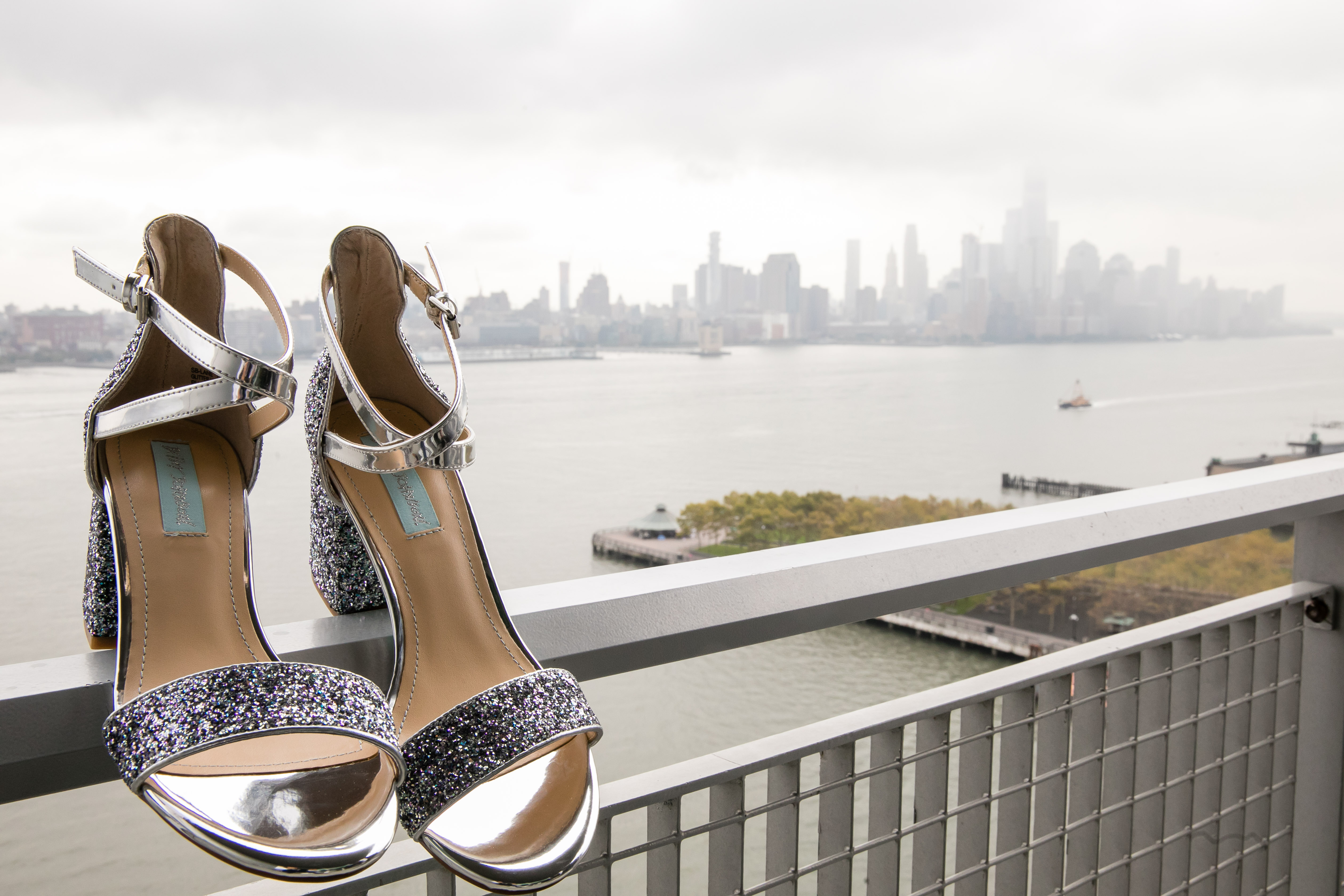 You are going to need to have weekday availability every once in awhile when you are planning. The simple reason for this is that those wedding vendors you're meeting with have weddings on the weekends.
Seems easy enough to understand, right?
I'm totally serious though. The wedding photographers you want to interview, aren't going to meet with you on a Saturday afternoon. Why? Because Saturday afternoons are for weddings. Those florists you want to set up an appointment with, have no time to sit in their shops with you on a Sunday. Why? Because they're probably at a wedding (or two, or three) that day setting up and then returning later to break everything down.
This doesn't just extend to the wedding vendors though…this includes every aspect of wedding planning being impacted by having only weekend availability.
Shopping for your wedding gown? Yes, salons are open on Saturdays. You'll likely have to make your appointment 3 or 4 weeks in advance though because you're not the only one that can't make it in during the week. Same goes for shopping for other wardrobe like dresses for the bridesmaids and suits or tuxes for the groomsmen.

Once you're past the interviews and you've put together your team, the appointments don't just vanish. Other things that will come up and require use of those sick days?
Engagement photo sessions (you'll need two days in case it rains on the first one)
Floral sample appointment
Venue detail meetings including tastings
Dress and general wardrobe fittings
Hair and make-up trials
That's just to name a few.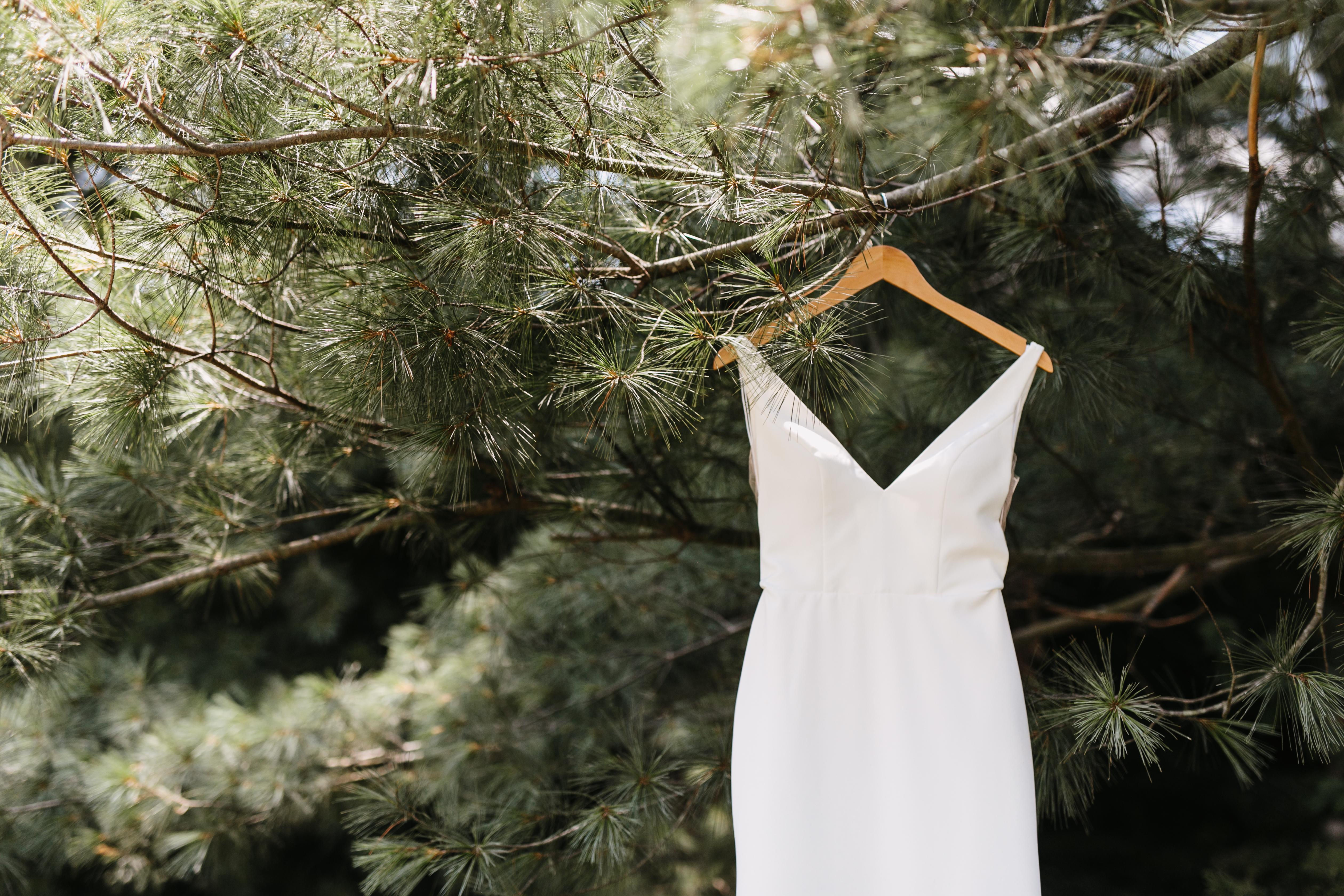 Along with appointments that need to be scheduled during the week, you'll also be corresponding with your venue and your vendors every once in awhile. Expect plenty of radio silence on the weekends. Need an answer to something? Ask early in the week and give people enough time to respond. None of this needing a response by Friday and emailing Thursday at 6pm.
Especially. During. Wedding. Season.
Accept that you will have to take time off from work, and plan accordingly. Don't burn all of your sick days in case, you know, you actually get sick…but be prepared to use them to get wedding planning done. If you can take the entire week of your wedding off, do that too.
The Number Just As Important As Your Budget
If the biggest wedding planning mistake is not establishing your wedding budget from the jump, then going over that budget is the inevitable second biggest one.
Couples can end up going over their budget for many different reasons. Even couples that have the budget put together from Day 1 can end up spending more than they planned. While there are countless ways to go over your budget, there's one big way to help you stay closer to it. The secret is the second number that you need to know before you start planning:
Your guest count.
Obviously the idea of putting together a full list of names before doing anything else isn't going to be the easiest task to accomplish for most. If you can't get the exact number, then get damn close to it. Give yourself an estimated range and discuss that number with every last person helping you pay for this thing…because they want to invite people you're not even thinking of.
The reason not knowing your guest count is a painful wedding planning mistake, is because it creates waves of issues. How many people invited to your wedding can impact multiple areas of your budget and even determine where you can get married in the first place.
Everyone knows to find out what the maximum capacity is of a venue. What people don't think about is the minimum guarantee guest count. This number is something that many venues need in order to determine your costs.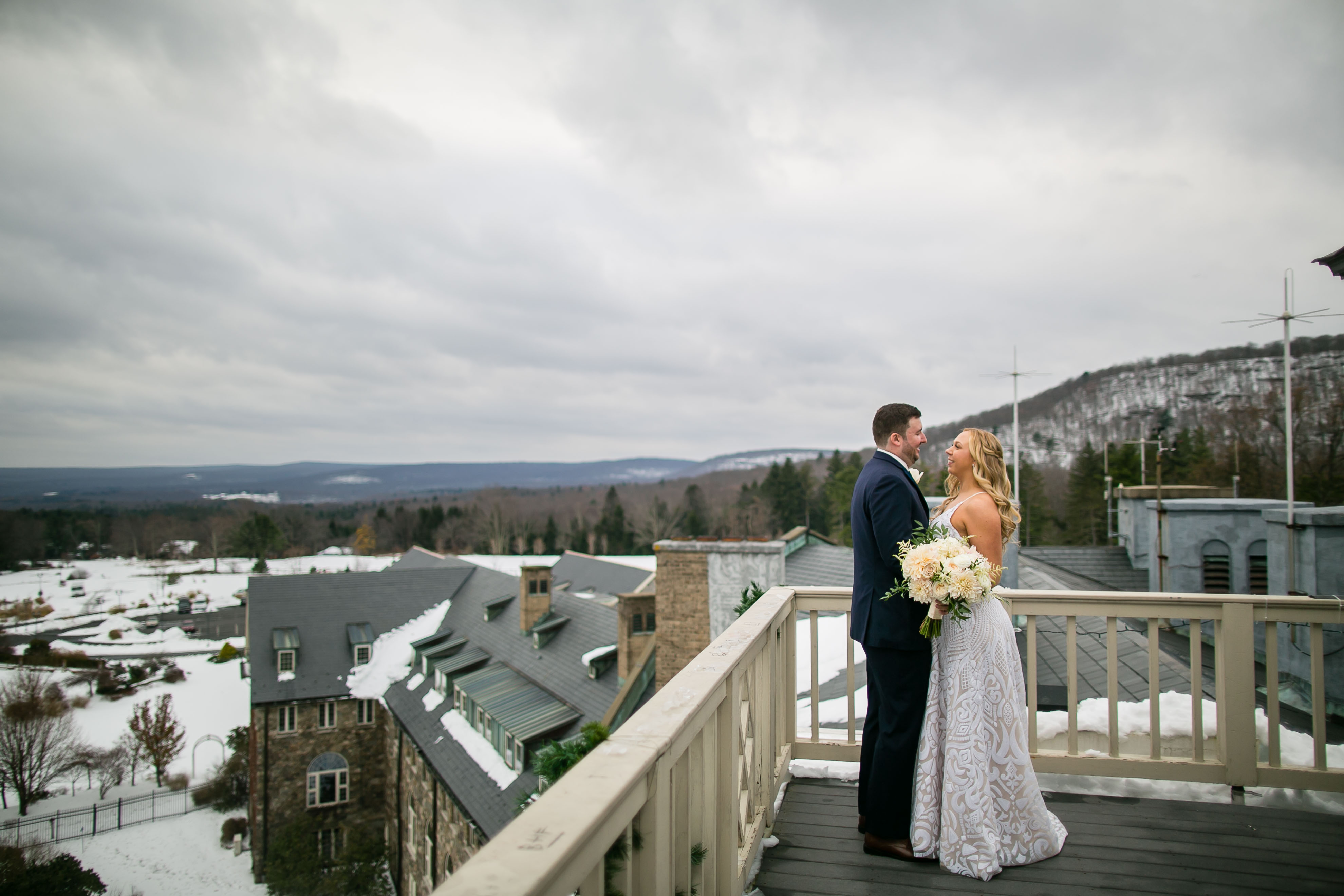 Basically, venues/caterers need to make a certain amount of money per wedding and that number gets reached based on what the per person cost is multiplied by your guest count. For smaller weddings, this can close you out of many venues that have a higher minimum requirement.
Once you select your venue, you have to commit to the minimum amount of guests that you will guarantee to be there. That translates into what you promise to pay whether that amount shows up or not. Knowing that, it's essential that you know an accurate guest count number so you don't commit to something way too high. Because, if you say 200 people, and 150 people show up, guess how many you're paying for?
200. And, at $200 per plate, multiplied by 50 non-existent guests, that's an extra $10,000 you just spent.

Besides the minimum guest count numbers being important, your guest count is what drives how much you're going to spend in large ways. Simply put, 200 guests translates to more of everything. More invitations, more food, more alcohol, more centerpieces because you have more tables…just more, OK?
Don't make the mistake of cutting back on what you want when you can just cut your guest list instead.
Timing Matters
You might not think that the details of the wedding day timeline need to be considered in the beginning. You'd be wrong and this wedding planning mistake could cost you one of two things: money or your sanity.
Just like everything else in this list of mistakes, this one can impact a whole lot. Meanwhile, timing restrictions or details are often ignored by engaged couples. Not because they aren't paying attention (well, not always) but, moreso, because they have no idea how important this is.
It's not just about if there's a break between the ceremony and the cocktail hour either. To make this a little easier to understand, let's look at a basic wedding day timeline:
Couple and wedding party, along with immediate family members get ready and take photos before the ceremony. After the ceremony maybe there's a break or maybe not, then cocktail hour into the reception. That's pretty much the day every time.
In between all of that, stuff is getting done. Starting the day with hair and make-up, that end time decides when people can get dressed and every last thing that follows. Two things you don't want to happen with wedding hair and make-up?
It shouldn't go on for endless hours and,
It shouldn't start before sunrise
But, if you don't know what the rest of your wedding day timing looks like, you won't know how much time to give your stylists. In order to determine the size of that team, you'll need to know the number of people getting styled. Otherwise, you could wind up with 2 stylists doing hair and make-up for 6 ladies, and taking 19 hours to do so.
No bueno.
Another thing to give timing consideration to is the availability of your venue. Just because you don't need to get in there until the second half of the day, doesn't mean your vendors won't need early access.
Take your florist for instance…got pages of Pinterest photos with ceiling installments and over the top centerpieces? When you interview florists, they're going to review those photos and put together a proposal. Fast forward to the month of the wedding when they ask what the earliest time is that they can start setting up.
Not knowing the reason for them asking this question, you probably won't even blink when you see the venue contract states they can't get in until 2 hours prior to your ceremony. Except, when you tell the florist this, they could come back and tell you that those designs aren't going to happen. Why? Because often times florists need to set up on-site, and 120 minutes isn't going to cut it for anything much.
This is where you either lose your money or your sanity as the florist tells you it can be done, but they have to pay for more staff to help out. What's your choice? A couple extra grand to get that gorgeous set-up or changing the entire design to something that isn't your first choice? Oh, and you'll have to make that choice pretty much immediately because the florist has to place your floral order.
These are just samples of how not understanding the importance of timing is a major wedding planning mistake. Trust me, this one can spiral out of control…and fast.
Honesty: The Worst Policy
Having a total comprehension of the timing details keeps you not just from making one mistake, but two actually.
I don't often advocate lying. In fact, I am so honest that it gets me in trouble many times. However, when lies are told to benefit the person hearing them, sometimes they're not all that bad. And, when lies are told because the reality serves no purpose and will only lead to arguments, well…then, you lie.
Keeping your wedding guests in the dark about the details is a great way to avoid people questioning what you're thinking and then telling you why you should do things differently. Weddings bring out opinions from even the least vocal people. Everyone has something to say about everything, so stop helping these people out by giving them more to work with.
I don't mean not sharing what colors your bridesmaids are wearing (though I don't recommend giving away all the details). What you should lie to your guests about is the timing. In particular, the timing that when messed up by the guests will cause you extra stress. The reasoning behind these lies is simple: people are late to just about everything.
Starting with your RSVP date…If your venue and caterer doesn't need a final headcount until 10-14 days before the wedding, as is often the case, why do we ask guests to RSVP a full month in advance?
Because some people will be late sending back their RSVP. Because some people will send back their RSVP blank or incorrect and you'll have to spend time dealing with it. Because you want the extra time to figure out the floor plan. Because a lot of reasons.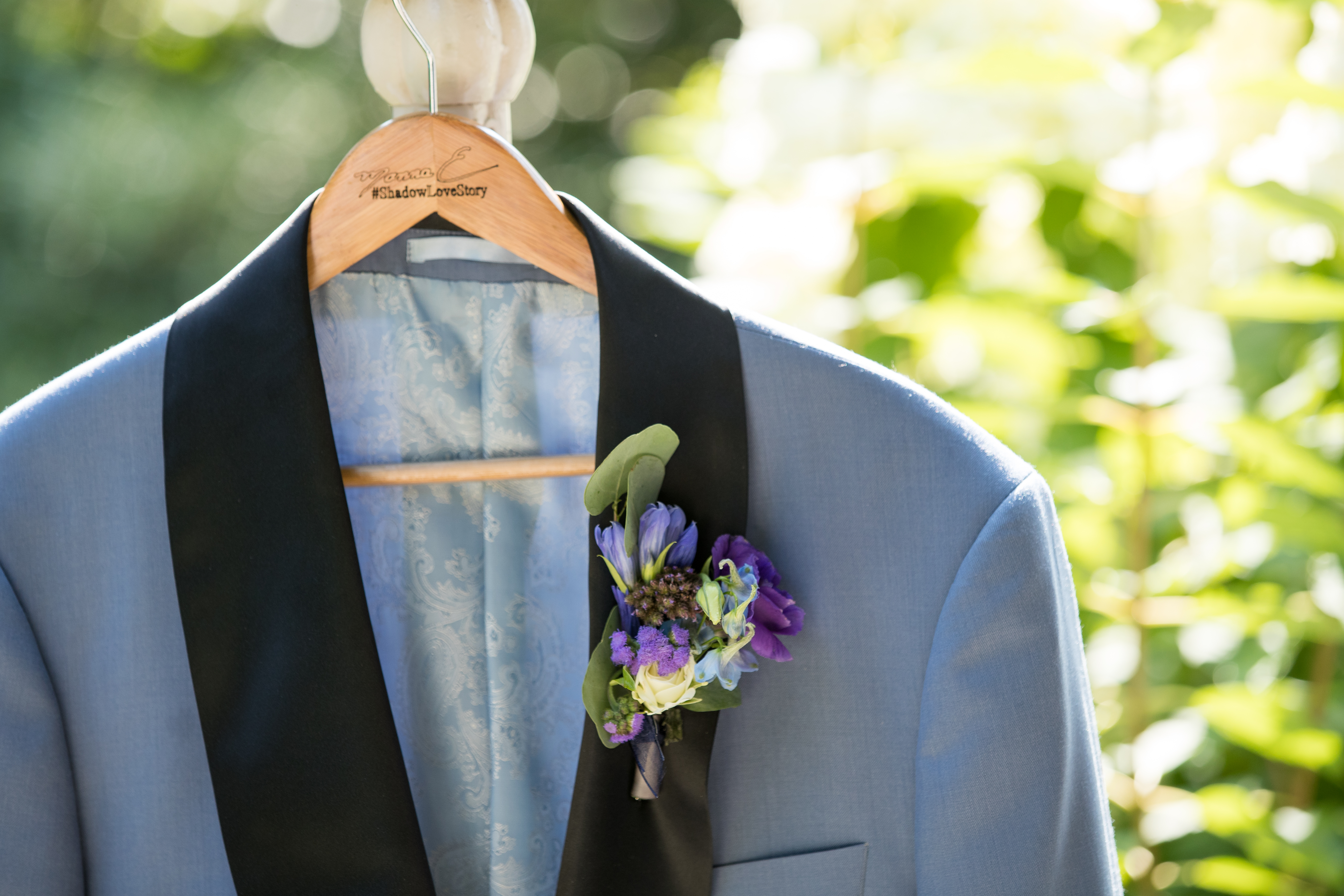 One month is really not enough time though. There's too much other stuff going on in those final weeks before the wedding, which is why you need to encourage your guests to RSVP sooner. The only way you do that is by moving up your RSVP date. Besides guarding your own personal time that gets affected by late RSVP'ers, there is one deadline that drives that RSVP date as well:
Your hotel block.
If you're setting up a hotel block, whether or not there is a financial obligation, the block will release one month prior to your wedding date. Whatever rooms you had on hold will go out to the general public leaving your guests calling the front desk and being told that there are no rooms left.
Then they'll call you and ask you to fix the problem.
Creating the RSVP date as being a full month and a half before the wedding date, gives everyone time to be late while still being on time. And since most wedding guests don't bother reserving their hotel room in the block until they get the invitation, you're basically protecting them from themselves.
The bottom line? Coincide your RSVP date with the hotel block release date. Then add 2 weeks.

Another timing lie to tell your guests is the actual start time of the wedding. This only applies to the ceremony and you should do this whether it's at a separate place from the venue or not.
Also known as "invitation time", the start time of the wedding ceremony should be a full 30 minutes after what you print on the invite. This is the same concept as when my husband tells me I have 30 minutes to get ready, when really, I have 60. It's for my own good.
Most people aren't punctual in general, even when they think about the consequences of being late. You probably don't want guests walking down the aisle after you do, but many of them won't care enough to make them move faster/plan better and get there on time. This isn't a dig at anyone's guests either, it's just how people are.
Besides the general tardiness of most people, there are too many outside factors that can delay your guests. If you're getting married somewhere they've never been before, they could get lost or underestimate the traffic issues getting there. Once there, they have to figure out parking and where the ceremony even is.
And no one just sits down when they get to the ceremony without having 57 conversations with the other guests first.
Too much can happen to make people late to your wedding, so just tell them it starts 30 minutes earlier than it actually does. 5:30pm ceremony? That's a 5pm invite time. Believe me, I've never had a guest get mad or complain to me about how awful this was. You're not lying to them about crashing their car or anything so just do it and don't feel bad at all.
Wedding Planning Mistakes Are Painful
These mistakes are all painful and many of them cause problems for all different parts of a wedding. Putting this day together is stressful enough, but you can minimize your aggravation by sidestepping everything I just talked about.
Are you planning a wedding right now? What mistakes have you made that you can share with other engaged couples? Share your advice in the comments below!
Thanks for stopping by and talk again soon….