2020 wedding trends are being predicted by just about every last media outlet. This is the time of year where they and many wedding professionals take somewhat educated guesses about what we'll be seeing in the following year.
But just because something is a wedding trend prediction, that doesn't necessarily mean it's amazing. In fact, there are a few things in my list that I really hope don't trend.
Whether or not you've read up on the hottest 2020 wedding trends, or this is your first time diving in, some trends in this blog might sound familiar. One reason for that, is wedding color trends play a big role in all of the reports.
Odds are you've heard whispers about the hot colors for next year…maybe not for weddings, but for home decor or even fashion. Well, those same colors tend to spike in popularity in wedding design too.
Or maybe you have absolutely no idea what's allegedly hot for 2020 weddings and you're just curious. In this blog I packed in predicted wedding color trends along with inspiration boards you can add to your Pinterest page (don't forget to follow me right here). I'm also talking about the expected topics like rings and dresses, and the not so expected topics like…
Well, you'll just have to keep reading to find out!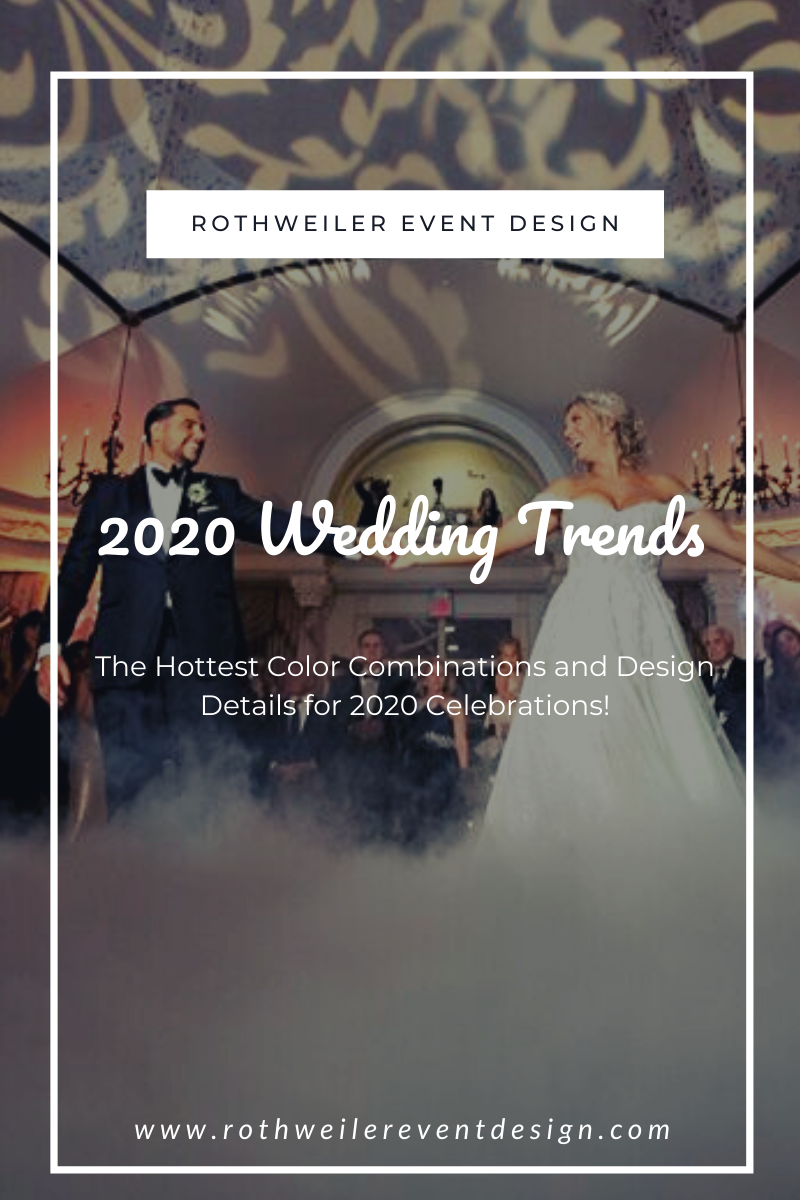 *Please note that most of the links of this page are affiliate links. This means if you click on a link and purchase, you will receive the same price, but I will receive a referral fee. This helps keep my blog free and allows me to share wedding planning tips with you. Thanks for your support!*
2020 Wedding Trends: Colors
Let's start with the biggest trend, and that's what wedding colors we're expecting to see in 2020. Some trend reports will talk about the suspected "color of the year", and call it a day. I, however, am going to talk about that color and the other front runners in this blog for several reasons.
Spoiler Alert: As I am writing this blog, Pantone announced their 2020 Color of the Year. Thankfully, it's not what everyone suspected….you can see what they chose by going here.
The main reason I will be talking about the "it" color of 2020, to be perfectly honest, is because I'm not loving it. On top of that, none of my 2020 couples are using it for their weddings…
So, I'm not really sure who started this wedding color trend rumor, but it's everywhere:
Neo-Mint
Yup. That's a color. I've had discussions with friends inside the industry that tell me it sounds aggressive or made up. I just think it sounds like a type of gum.
I recently took a poll on my Instagram stories and over 90% of the people who answered said they don't like it. Introducing, Neo-Mint: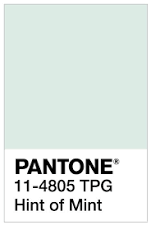 Technically, Pantone can't make Neo-Mint The Color of the Year, because it doesn't exist in their database. Hint of Mint, pictured above, however, is pretty damn close. Again, Pantone went rogue and this is not The Color of the Year. (Yay).
Even though I don't believe in limiting your wedding colors based on the season you get married in, this color is hard to picture outside of a Spring wedding. Maybe you could get away with it in the Winter, but I just don't see it.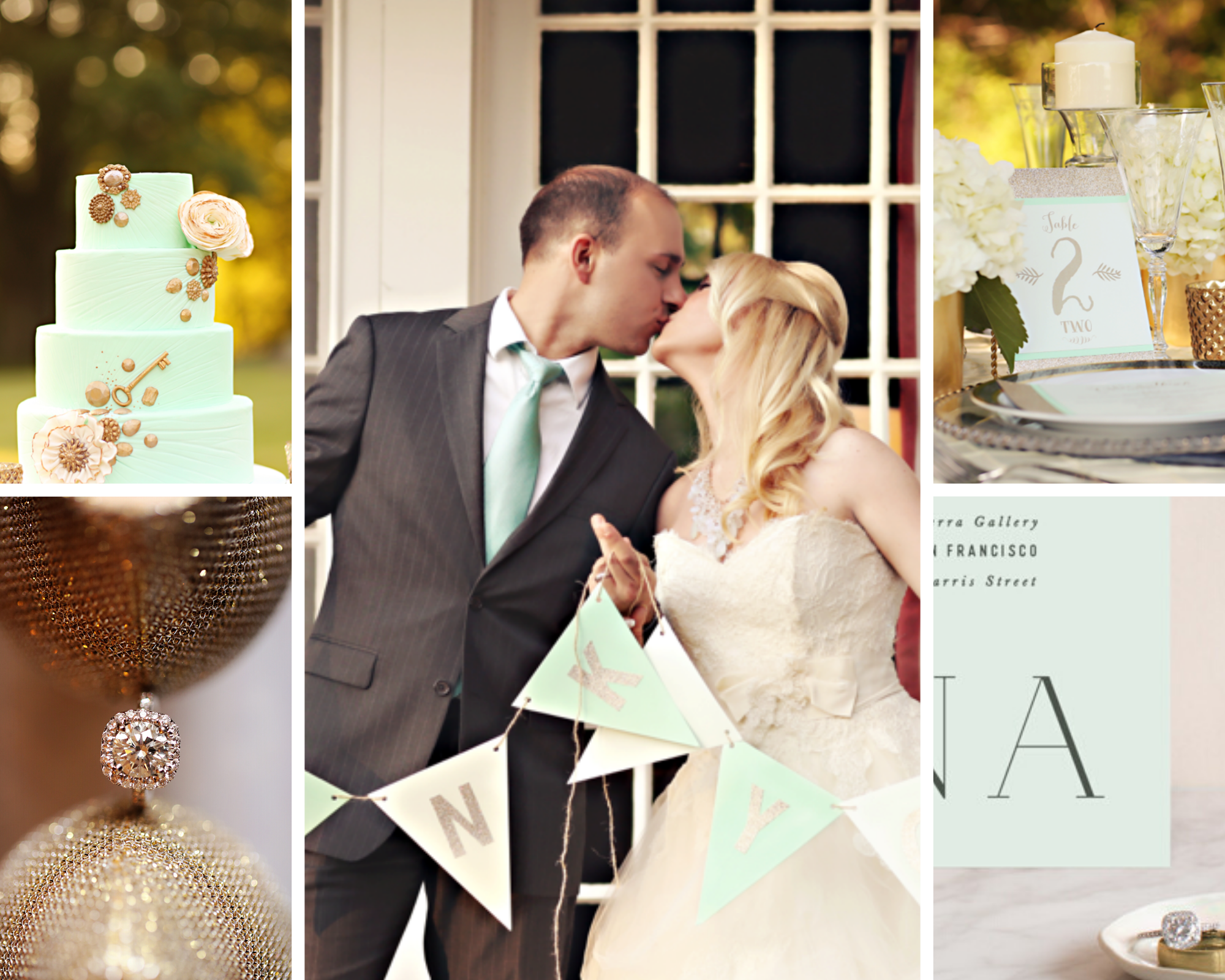 Neo-Mint is trending for a reason though, and I wouldn't be surprised to see it popping up once the Winter is finally over. You can pin the inspiration board above to give you some ideas how to make it part of your wedding day.
With such a soft color, you can compliment it with gold or silver, and even add in some sparkle. If this wedding trend color is making an appearance in 2020 for you, comment below with how you're making it work!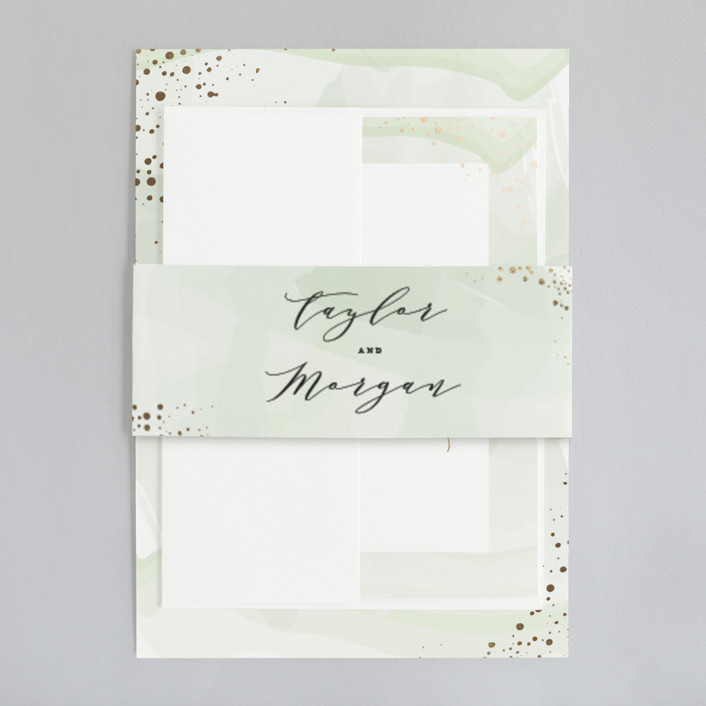 This belly band wedding invitation suite from Minted (no pun intended) shows what Neo-Mint would look like incorporated into your stationery. You can customize this look with different foil colors by going here.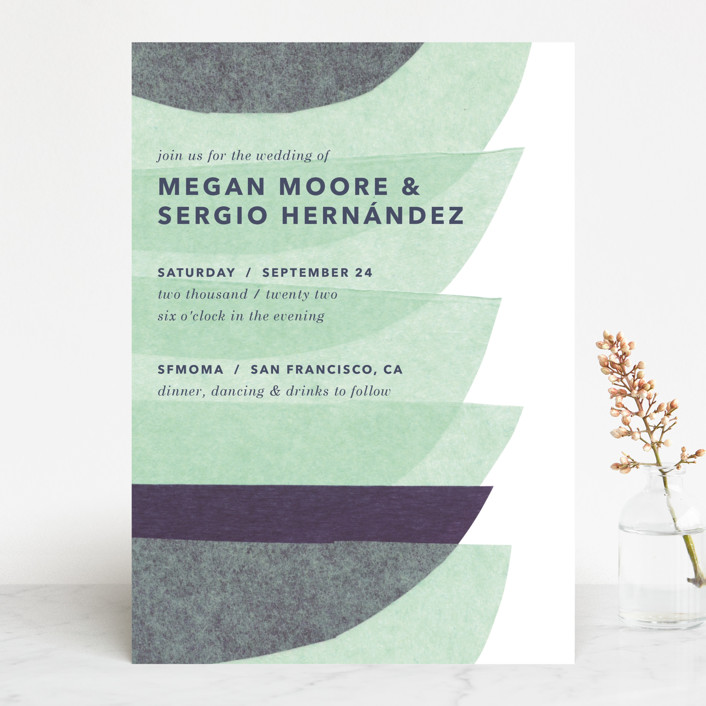 For a more modern bride approach, this flat invitation combines Neo-Mint with blocks of gray and black. You can customize all of the details by visiting this page.
Purist Blue
Neo-Mint isn't the only hot 2020 wedding trend color (despite what the media might tell you). In fact, there are several others trending, including Purist Blue.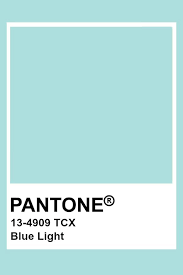 Of course, once again, this color does not exist in the Pantone database of a bazillion colors. Pantone's "Blue Light" is almost an exact match, so let's take it.
This blue is harder to describe than you might think. At first glance, it gives off that Tiffany Blue vibe, but this is actually a lot paler. There's also a slight green undertone, but it's so slight you might not notice until you start putting together color combinations.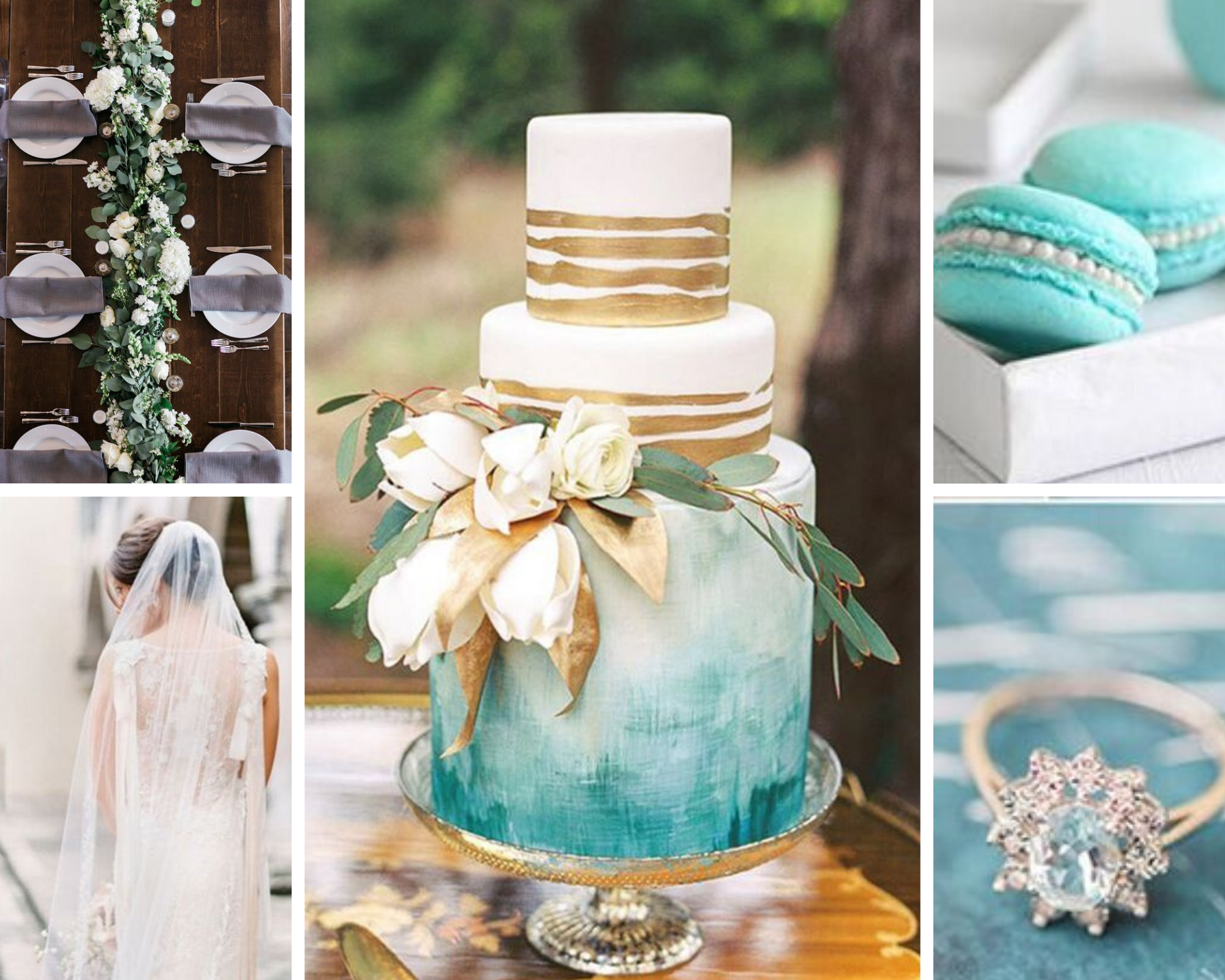 Purist Blue works really well for those Spring and Summer 2020 weddings. The color is bright enough to stand on its own, but you can mix it up with other shades of blue or even greenery and gold. Grab this inspiration board above for your Pinterest page to get started.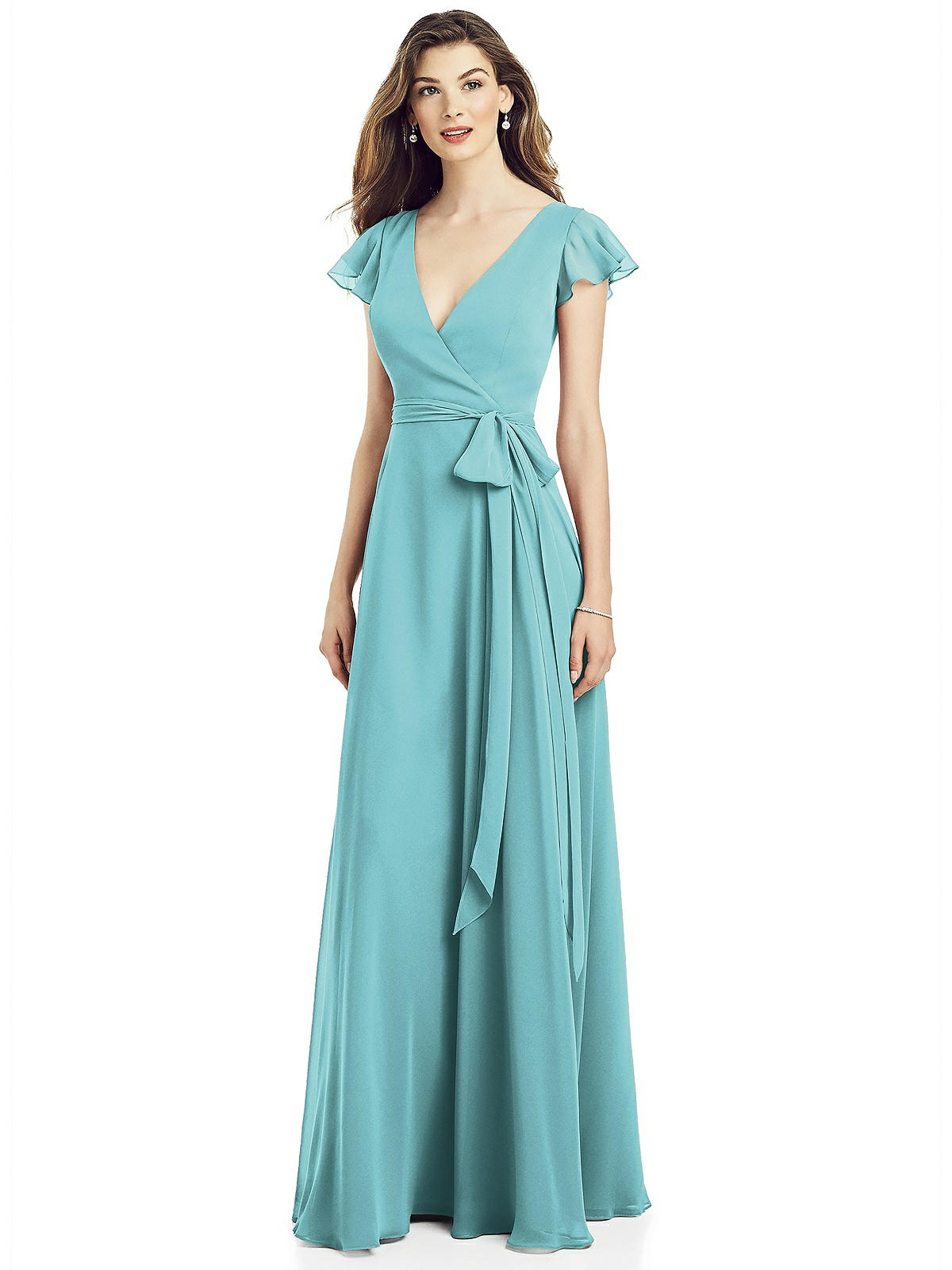 Blue tends to be a generally popular color with brides, but usually it's navy over everything else. This shade isn't quite as versatile as navy blue, and it would be easy to say this is best saved for beach and destination weddings. But, you certainly don't have to keep it away from your ballroom or backyard wedding either.
This Dessy bridesmaid dress above is one of a bunch that are available in this color and other shades. So, if you like the general vibe this color is giving off, consider combining it with darker and lighter options that work together.
You won't find Purist Blue when looking at Dessy.com though. The color that most closely resembles this wedding trend option is called "Spa". To see all of the different options they have, check this out!
Cassis
Now let's talk about a 2020 wedding trend color that not only is impossible to find via Pantone, it's pretty difficult to find in general. How this is trending when no two people can agree on what it is, makes no sense to me.
But, here we are.
Cassis is a shade of purple, and purple is generally tricky. Is it pink-purple or blue-purple? There are a ton of shades out there that two designers could use the same exact purple name and the colors will look totally different when side by side.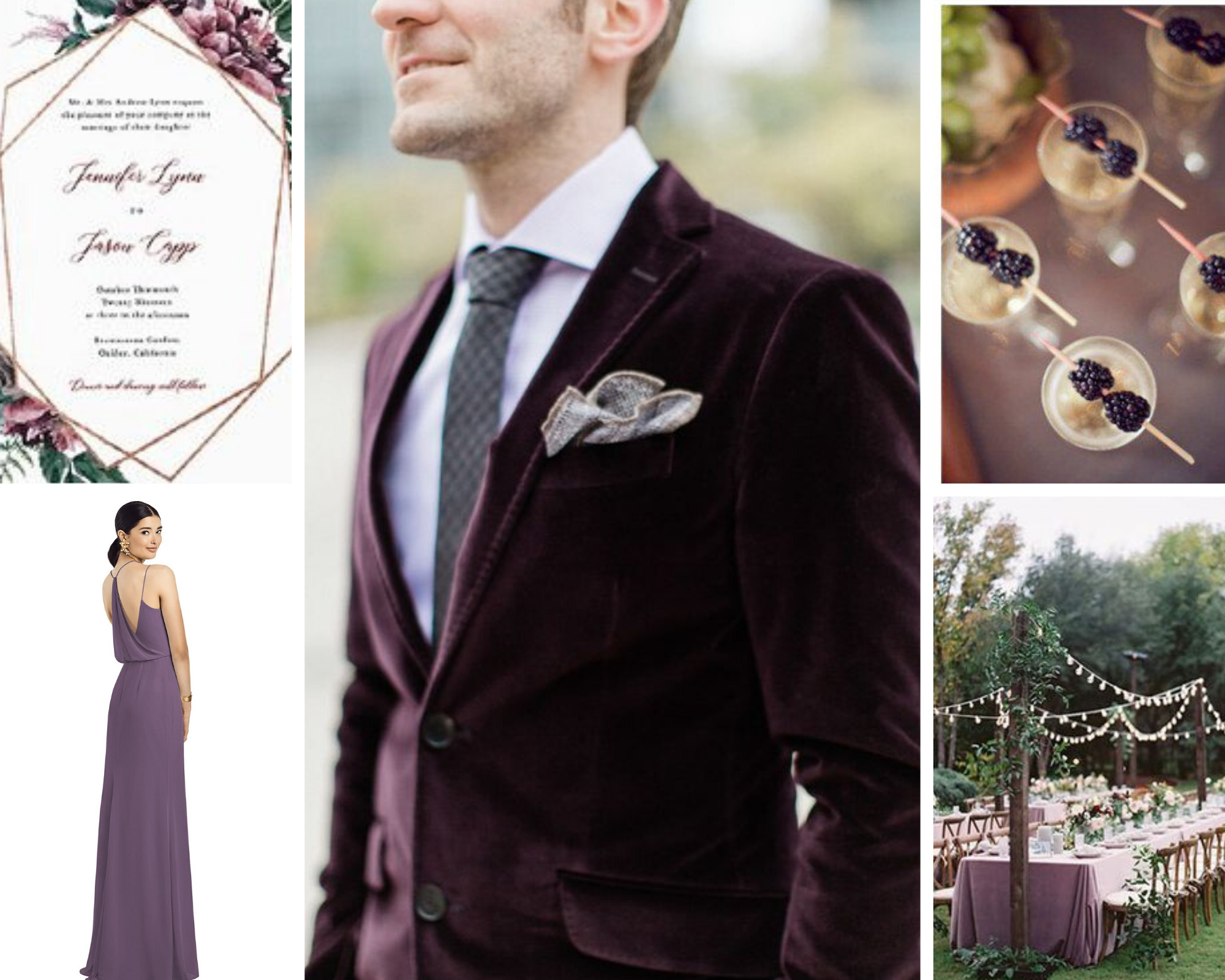 Cassis is a deeper purple with a gray undertone. It is most often confused with lilac, which it is not. Cassis is not a pastel color, but beyond that, no one can really agree on what it is.
This isn't necessarily a bad thing though, because you can make Cassis your main wedding color and design around it based on whatever you believe Cassis actually is. Dark, light, whatever floats your boat.
OK, it's not that flexible, but you get the idea.
I love this color for Fall and Winter weddings, but could see it working just as easily for Summer weddings. Just like Purist Blue, working with different shades is easy here and will give your wedding a really unique look. Cassis is especially beautiful in a velvet fabric from wardrobe to your tablescapes.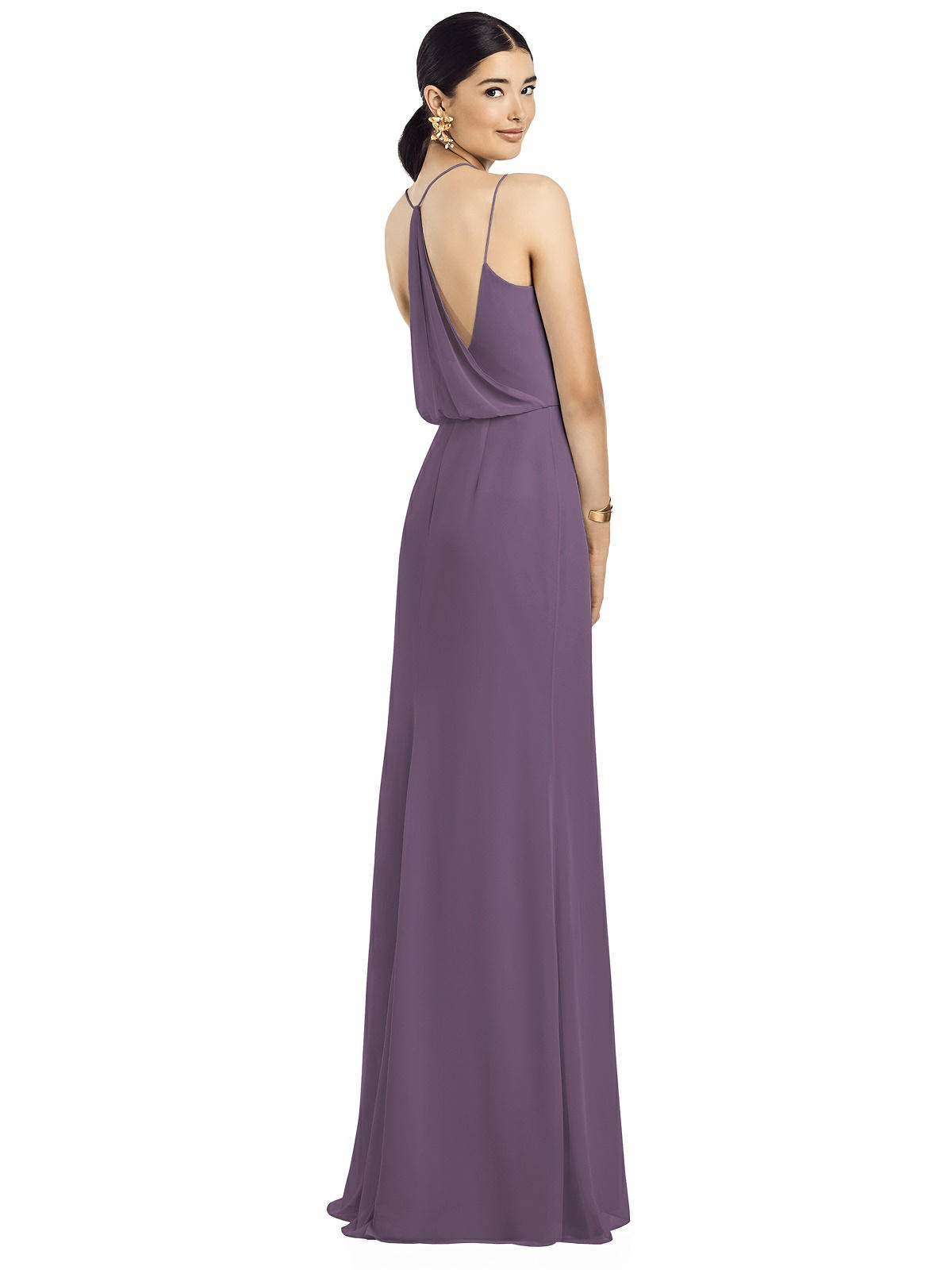 This bridesmaid dress from Dessy is in their color "Smashing" and is the closest to Cassis you'll find in their inventory. Purple is strong enough to stand on its own, but you could easily mix in a few sparkly bridesmaid options or go full ombre if that's more your style.
Cantaloupe
Well, we're back to those Summer weddings with this 2020 wedding trend color. Before you go scrolling past because the idea of anything orange is just ridiculous to you, check out the Pantone Cantaloupe first: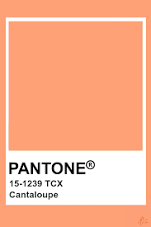 Thankfully, Pantone does have this color in its inventory. This shade of orange is extremely flexible and you can pair it with plenty of options. It's not just a Summer wedding color either, because you really can use this any time of the year.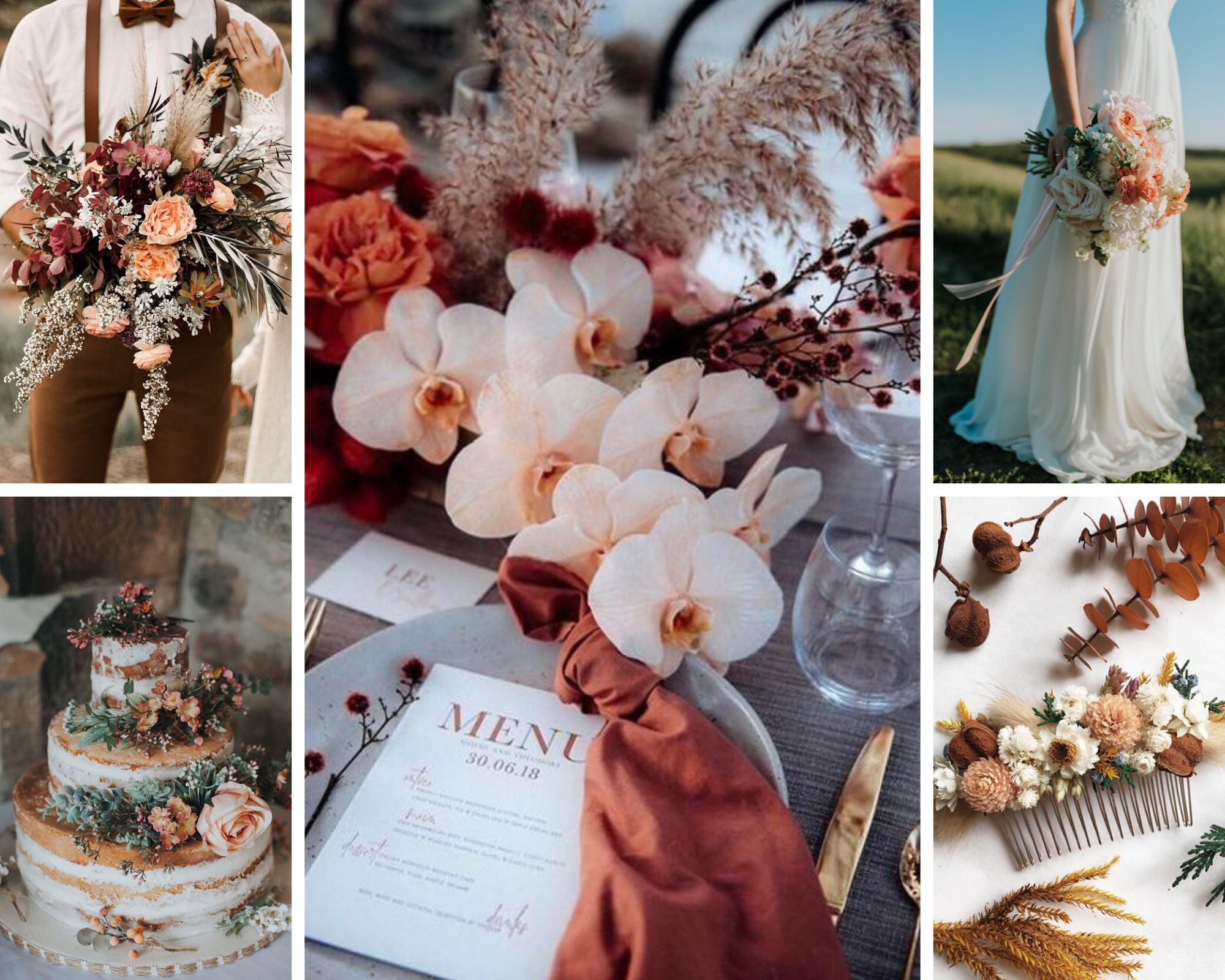 The organic, boho, boho-chic, or whatever you call it wedding trend is legit perfect for this color…you just have to think a little outside the box.
In the above wedding inspiration board, I mixed up some classic and casual wedding options. Cantaloupe is a little like tofu: it will take on whatever flavor you put into it.
Or…something like that.
It's not some weird pastel orange, and it's not this super bright in your face orange either. It can be as soft or as strong as you like it. I'd love to see this wedding trend really take off in 2020.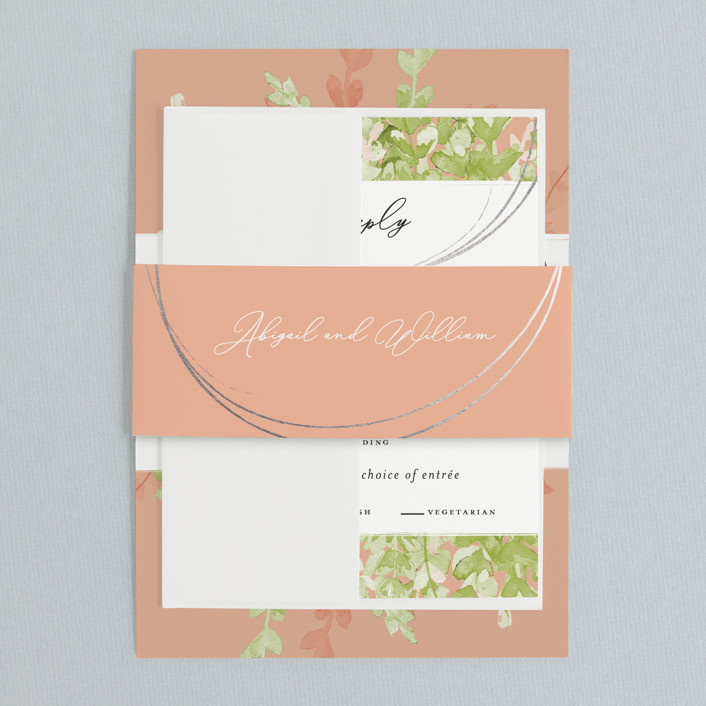 Minted has a ton of wedding invitation options that incorporates Cantaloupe like this gorgeous suite here. There are options with foil colors, letterpress, and more. Whether you want to make a huge statement with this color, or just keep it as an accent, you'll find something that works with your wedding style.
Mellow Yellow
Rounding out the five 2020 wedding trend colors is Mellow Yellow. I know what you're thinking already…mustard yellow. Right? Well, you can relax because that is not what this is.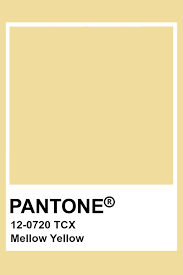 See?
Yellow can be tough to work with. If it's super pale it might look almost white but no one will really be sure. Too bright and it's too much. Then there are all the other shades of yellow that are just flat out ugly.
Mellow Yellow is exactly what it says it is: mellow. It's not too light that it fades into the background, but it's quiet enough to support the rest of your wedding color scheme.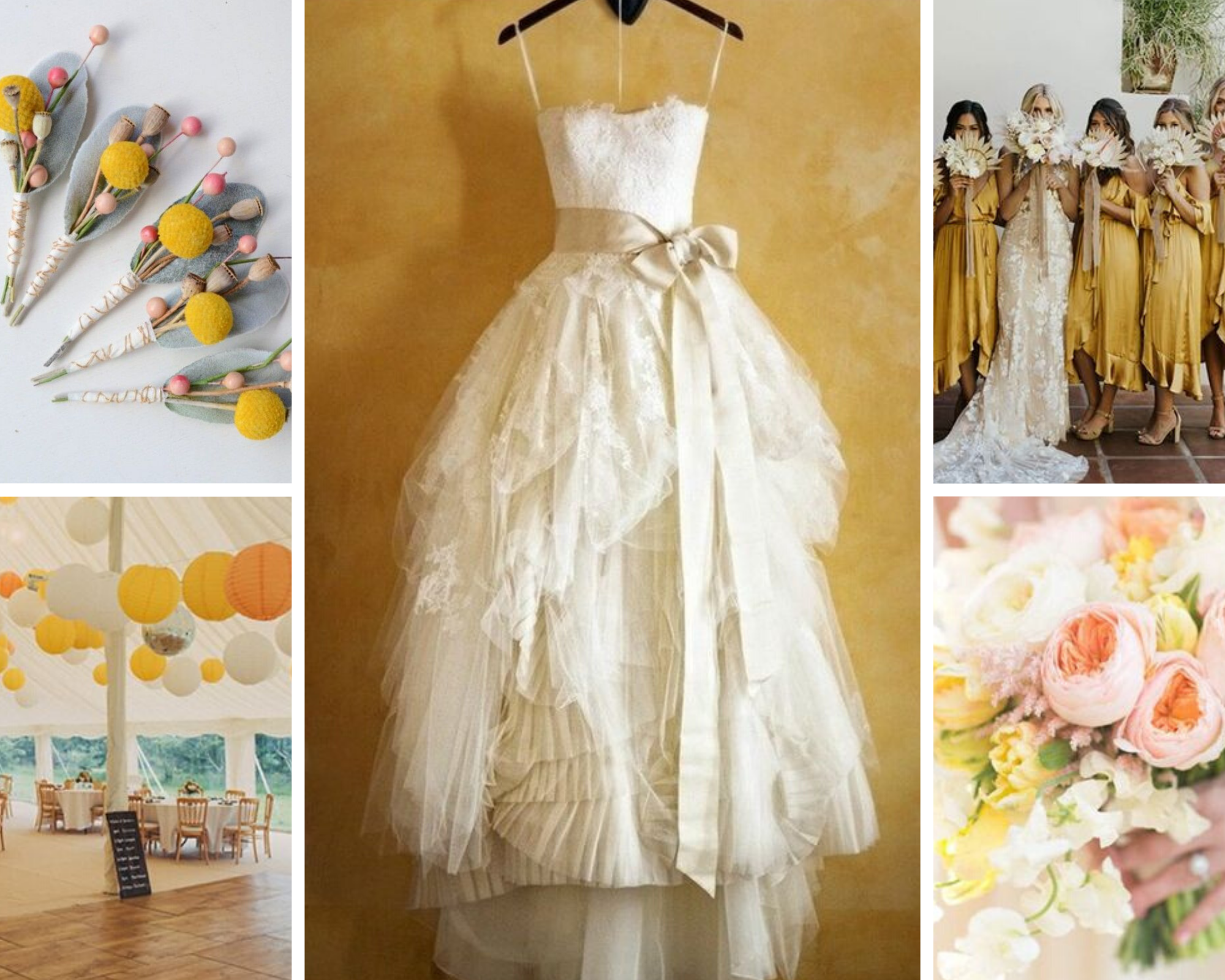 This is just one wedding inspiration board using Mellow Yellow to give you an idea how to pull it all together. It easily works its way into both the wardrobe and the florals, as well as additional decor or accent pieces.
Depending on the time of year, you could keep the vibe soft and sweet by adding in creams and pale pinks. For Summer and Fall weddings, you could work in deeper yellows and orange, or throw in some copper highlights.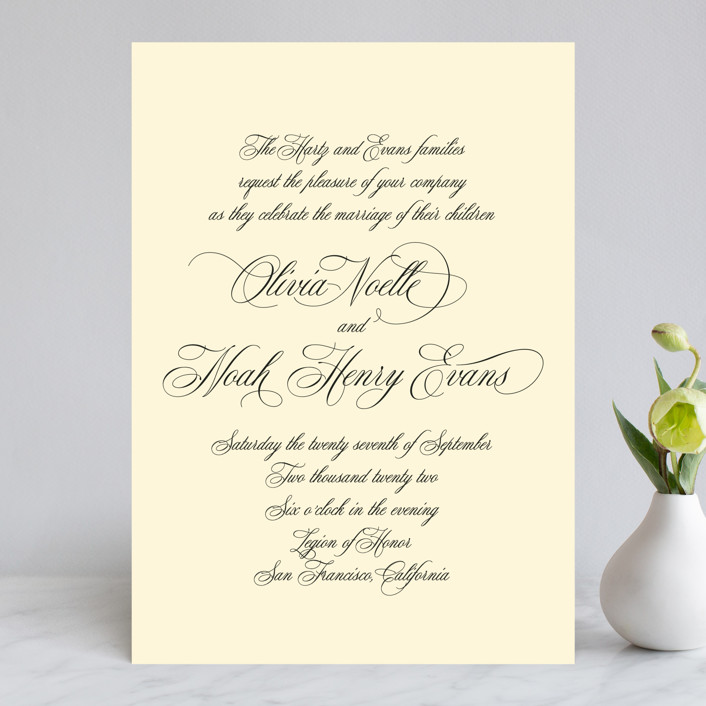 I adore this simple and classic wedding invitation that uses Mellow Yellow as the entire background. This option on Minted allows you to really customize the design, so check that out over here if you're loving this color like I am!
2020 Wedding Trends That Aren't Colors
Now that we've gotten through the trendy wedding colors for 2020, let's talk about some other trends we're expecting to see!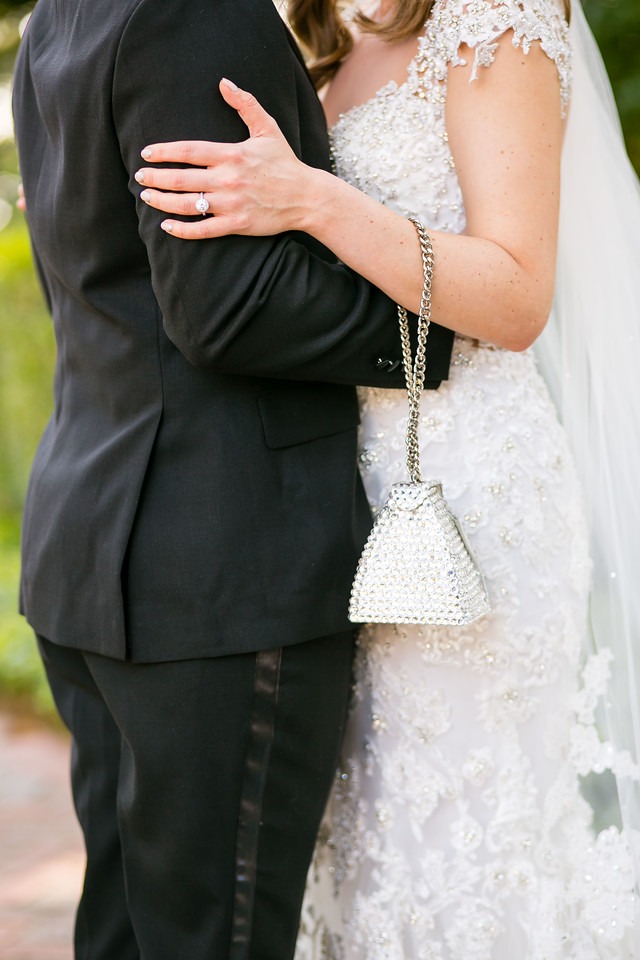 You can't talk about 2020 wedding trends without getting into what's hot for wedding gowns, right? Over the past few years, we've seen brides start sliding away from everything strapless and getting a little creative with what's on their shoulders and arms instead.
2020 will bring more of the same, so expect to see gowns with cap sleeves, long sleeves, and off the shoulder details. The classic style will also be a big 2020 wedding trend in bridal gowns, whether it's a satin ballgown, or an airy a-line dress.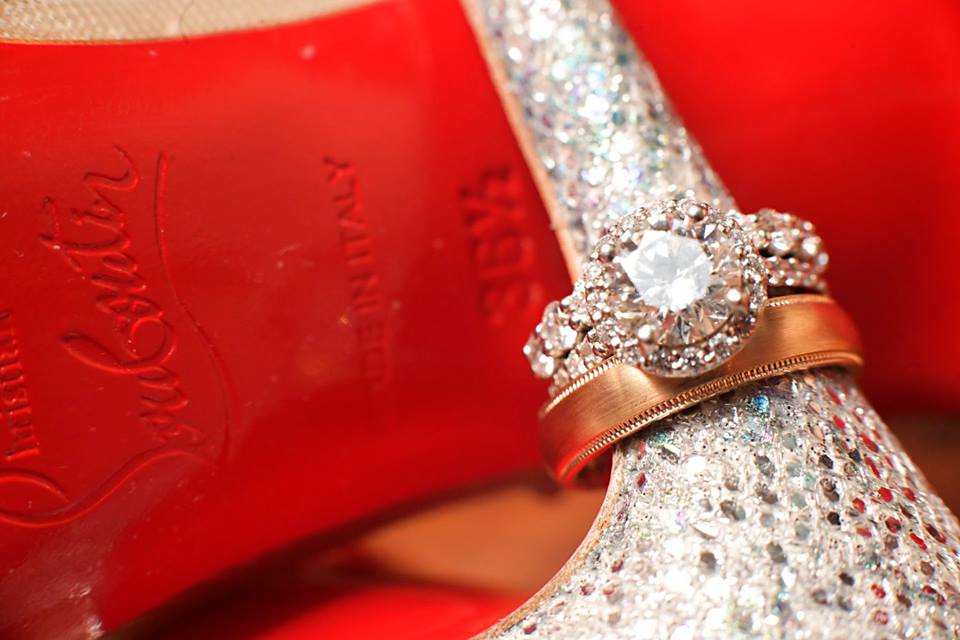 When it comes to 2020 wedding trends and engagement rings, the cushion cut style is a major front runner. This diamond is square with soft rounded edges, giving it that "cushion" look. It's perfect for women who want a strong style diamond without the harsh corners.
Another major trend (and one I love) is using vintage or antique engagement rings. These can be family heirlooms, or something picked out from a specialty store.
Related: Emma Stone is engaged with a super trendy ring!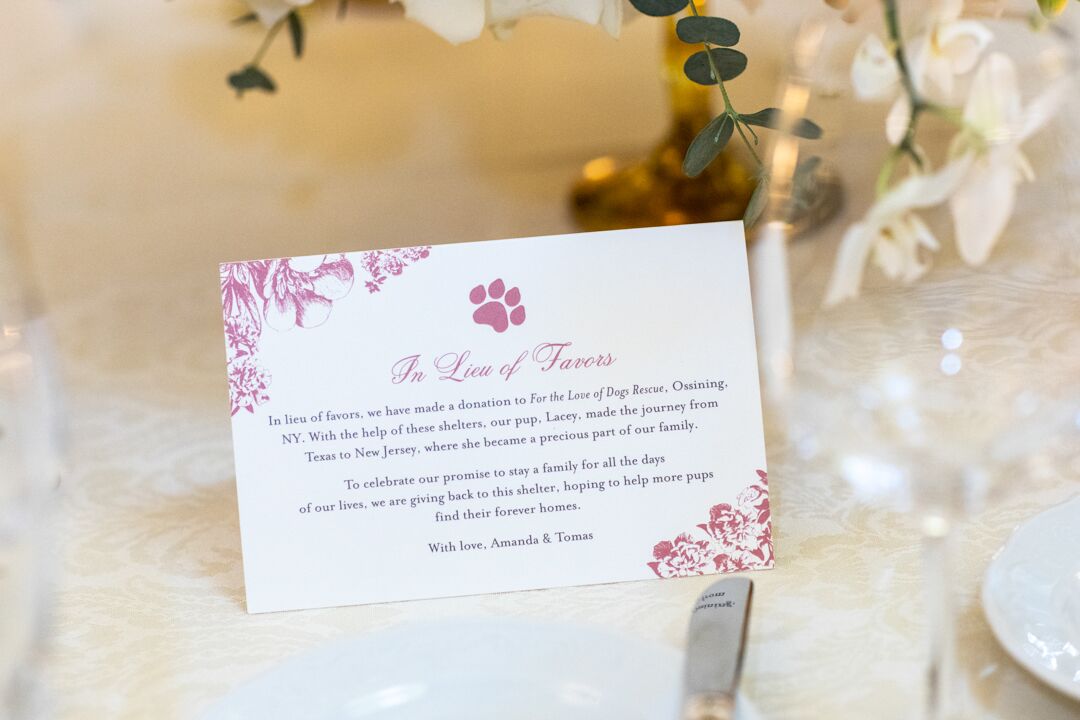 One of the reasons vintage and antique engagement rings is a hot 2020 wedding trend, is because couples are more and more interested in less waste. The inner workings of the diamond ring industry doesn't sit as well with couples as it used to. These couples are looking for more sustainable options such as lab diamonds or working with what they already have.
It should come as no surprise then that the sustainable trend works its way into other parts of a wedding. Instead of offering guests favors, many couples are choosing to use that money they would've spent and then donate it to the charity or charities of their choice. The message is passed along via beautiful table cards such as the one pictured above that one of our 2019 couples showcased.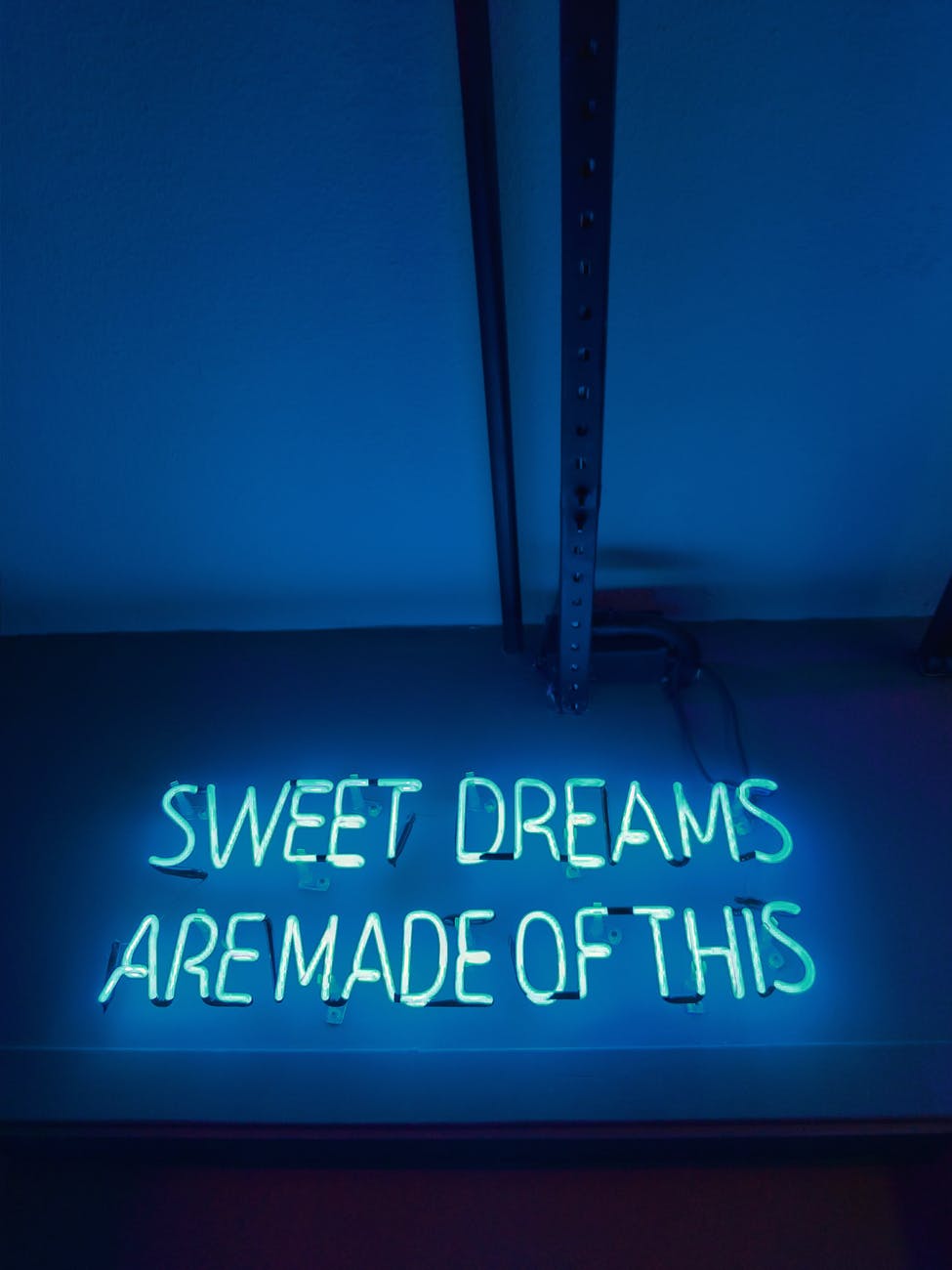 Signage has always been part of the wedding day decor. There are endless options and each year seems to bring something a little different. Most recently, every wedding you went to would have some form of laser cut signage.
Laser cut and standard paper will still be a thing, but the 2020 wedding trend for signage is hands down neon lights. I love this trend regardless what style your wedding is.
Couples are able to customize neon signs in the same way they would any other type of signage. I've seen hashtags, last names, and so much more. They make great backdrops for photobooths, and look wonderful just about anywhere else at the wedding. Couples can even choose the font and colors with many different companies allowing for total personalization.
An added bonus to this wedding trend is that couples can take it home once the wedding day is over. How awesome would it be to have a neon sign from your wedding inside your home together as a married couple?
Really awesome.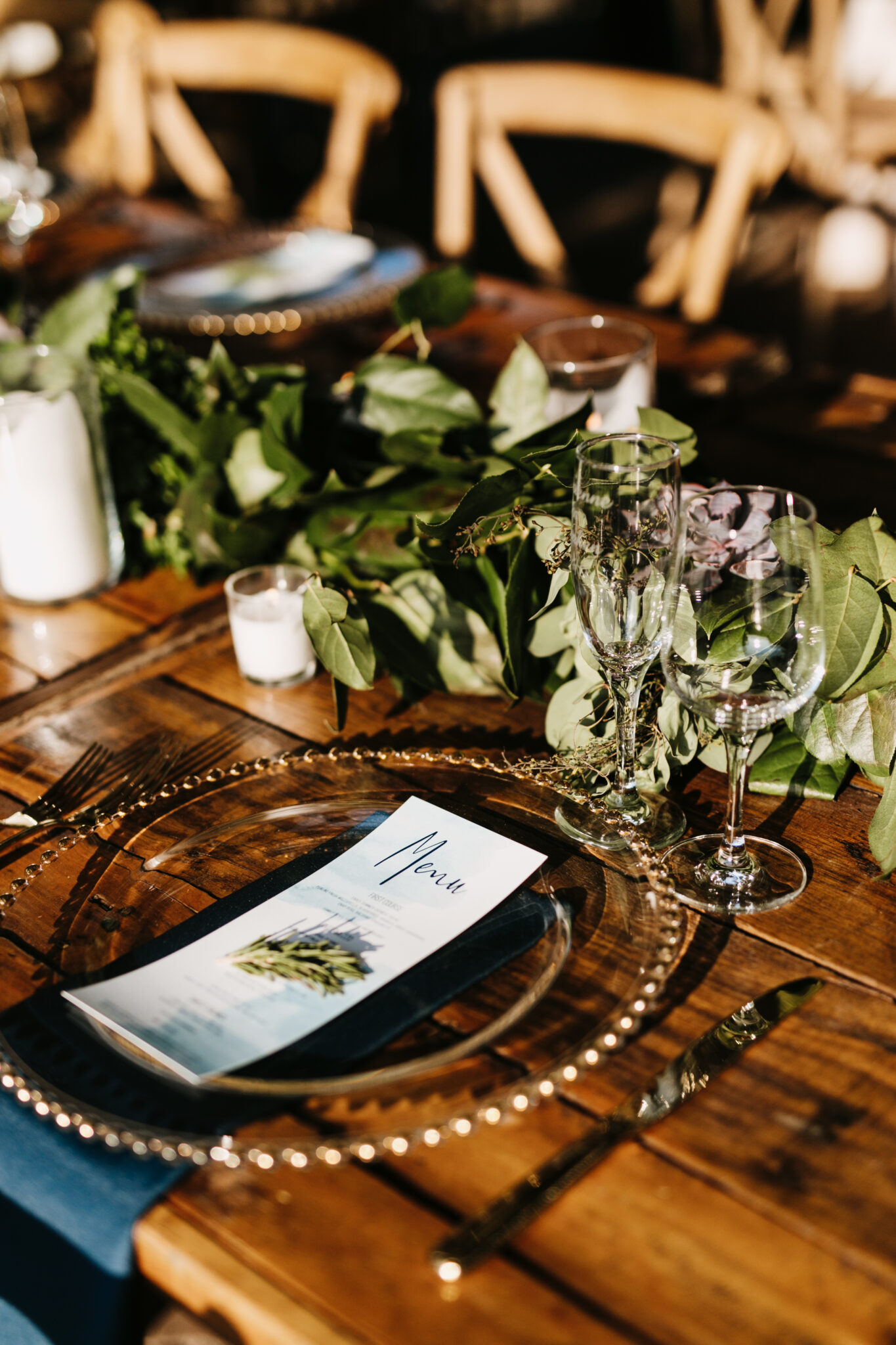 Getting back to wedding trend colors for a hot second, 2020 will bring less matchy-matchy, and more mixing it up. We've been in this wedding rut of two basic colors and maybe an accent for way too long now. Light pink, champagne, and gold or white and green, have been crazy popular with brides and grooms for awhile.
In a world where Pinterest dictates style, it's hard to find your own look. The last thing couples want is for their wedding to look like something they saw on Pinterest…even if that's not what they say. They want what they see to be an inspiration for their own day, but they do not want to copy it.
With couples wanting to express their style and individuality more and more, 2020 weddings will have a lot of color combos. Only this time, the amount of colors doesn't have a limit. It's not just pink, champagne, and gold…it's pink, champagne, gold, and maybe a sage green and some deep purple tones.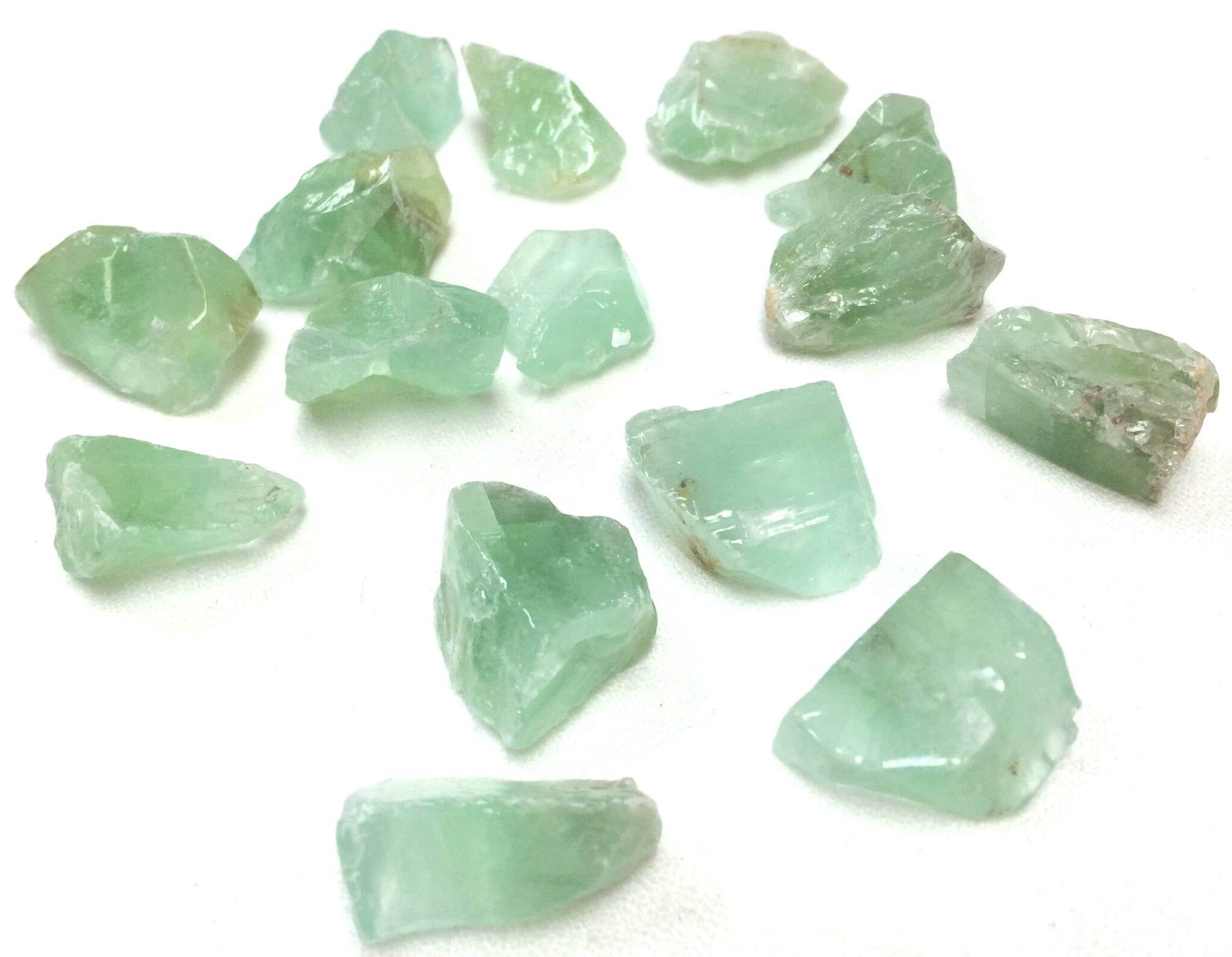 Speaking of sage…
The mindfulness, Law of Attraction, meditation and everything else trend will be finding its way into 2020 weddings. If you're not already re-gramming inspirational quotes and vibing with crystals, this trend might seem a little out there.
Whether or not you embrace this entire lifestyle, part of it, or none of it, it's not completely foreign. Personally, I am a big fan of all of this stuff and I frequently joke about beating some people with a stick of selenite because they're so negative all of the time. I also will sage my house, myself, my car, my dogs…pretty much anything to get rid of the bad energy.
As this lifestyle trends in the real world, it will be making it's way into the wedding world. In fact, small sage bundles like this one or this one are being given to guests as wedding favors. I'm looking forward to seeing this become a major 2020 wedding trend.
Getting towards the end of the 2020 wedding trends, if the sage sticks weren't surprising enough, these last two should be. Don't forget to leave your thoughts in the comments section about any of these trends and what your favorites are!
2020 will be the first year where we'll see a real shift in the wedding party department. In the past, I've had my fair share of couples go with a smaller wedding party if they included anyone at all. That said, it never seemed like a trend more than a personal choice.
Along with other major wedding traditions that have essentially vanished like the bouquet and garter toss, having a wedding party will be the next thing to go.
Yes. You read that correctly.
Before you think I've completely lost it, let me share what I have been seeing and will continue to see in 2020. Many of my couples are asking me if having a wedding party is a must. They want to know if they "have" to have one. When couples started asking me that same question about the bouquet and garter toss, I knew it was going to become trendy not to do either.
Instead of wedding parties, couples are selecting those people that would be bridesmaids and groomsmen as their "VIPs". These people get to spend the time before the ceremony together with the couple; for the ladies this time is usually consumed with spa and styling services, and for the gentlemen it could include shaves and haircuts or even a round of golf.
What is doesn't include is the following: wardrobe they have to pay for, bouquets and boutonnieres the couple has to pay for, and any of the annoying obligations thrown on wedding party members. In fact, they can do as they wish prior to the ceremony and don't even have to be in group pictures.
This trend is going to be a thing because it's financially easier on everyone, and reduces the pressure on the couple to include everyone in the party so no one gets offended. The modern bride will make this a 2020 wedding trend and I believe weddings will be better for it.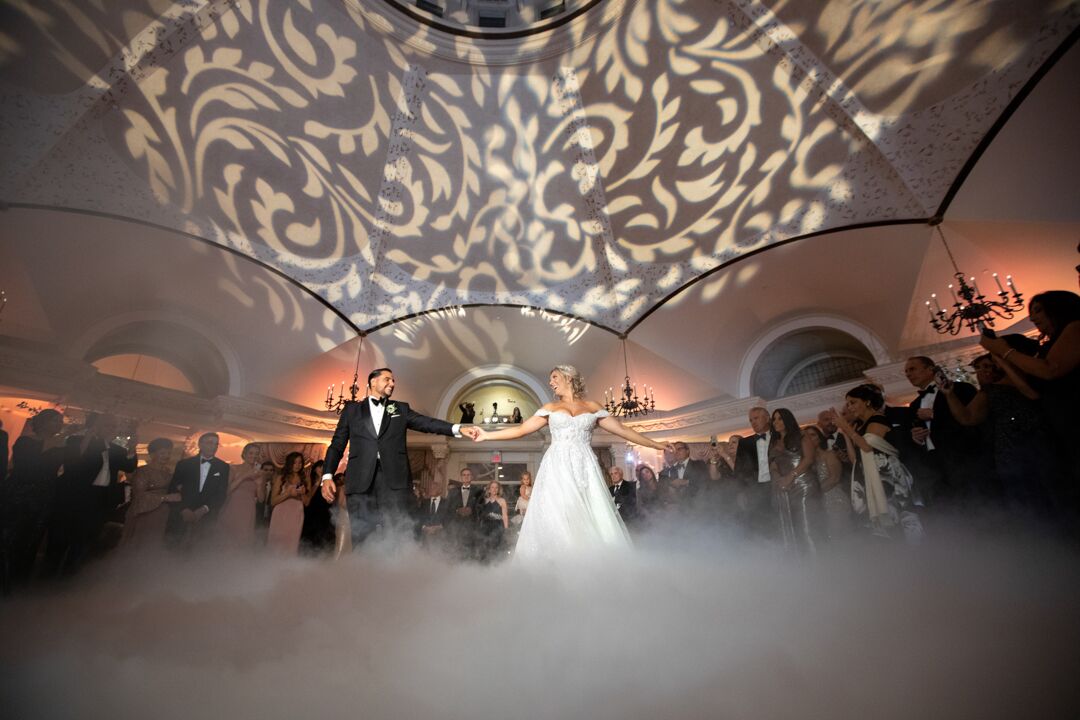 The final 2020 wedding trend for this blog post is my favorite one of all: Not being trendy.
It's always made my skin crawl when people would ask what their wedding "theme" should be. This isn't prom. Well f-i-n-a-l-l-y it seems couples are all on board with this. I haven't heard the words "wedding theme" nearly as often as I used to.
Instead of having a Pinterest copy-cat wedding, engaged couples are looking to the web for inspiration only. Now, it's about creating a vibe or a feel at the wedding. Infusing the style of the couple into the mood of the wedding day is more important than anything else.
2020 Wedding Trends Hits and Misses
The thing is, as much as we as a general population like to know about trends, I think most of us value individuality even more. Sure, it's fun to talk about The Color of the Year, but that doesn't mean you have to paint every wall in your house with it.
Weddings should always be classic, and you cannot be classic and trendy at the same time. I always tell my couples that they should be able to look back at their wedding photos 10, 20 and 30 years from now without cringing. Your wedding day should be a reflection of the two of you and not what was a wedding trend the year you got married.
So, what will your 2020 wedding bring? Did anything on this list inspire you? Share your thoughts in the comments below, and remember…it's your wedding, so do it your way.
Trendy or not.