Flowers and design is the absolute best part of my job as a wedding planner. We recommend wedding vendors to our couples, and that includes florists. But, even though we make these recommendations, it's the couple that has to interview them. In this blog, I'm sharing some inside tips about interviewing florists for your wedding and what brides should expect every step of the way!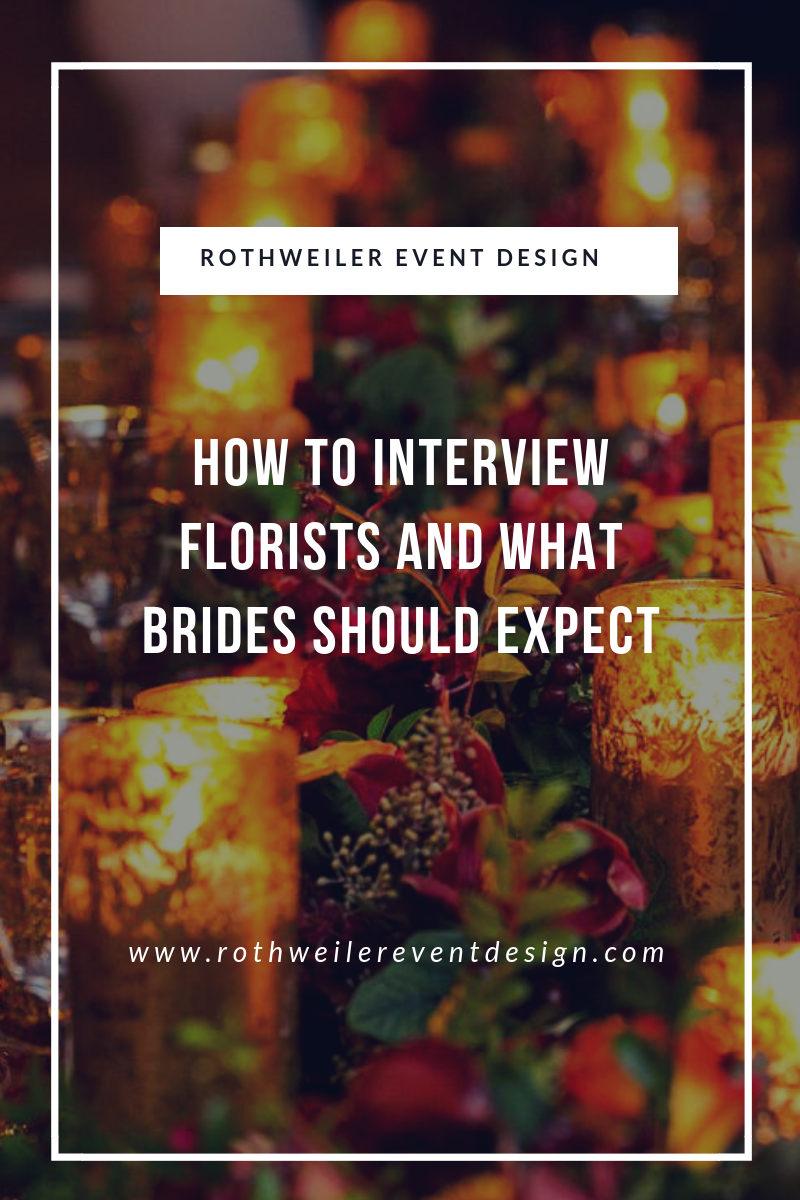 The Search…
Unless you're working with a kick ass wedding planner (*cough cough*), finding the best wedding vendors can be exhausting. Maybe you're finding everyone through google searches or on wedding websites and magazines. Perhaps you're getting recommendations from friends that recently got married. Whatever your strategy is, odds are, you're hiring someone that you've never met to handle details for your once-in-a-lifetime-one-shot-to-get-it-right day.
Freaky right?
Sure you can rely on reviews posted by more people you've never met, but to really know the wedding vendors, you have to interview them. What you ask depends on which vendor we're talking about…and today we're talking about how to interview florists.
This isn't going to be some wedding blog with a "Top 10" list of questions to ask your wedding florist. Nope. This blog will actually have useful information that we share with our own clients.
Woot woot!
Let's start with the search process…no matter the way you gather potential wedding florist's names, the beginning steps are still the same. It doesn't matter if you're finding florists on your phone or getting names via word of mouth. There's no reason to dive in, head first, with the first florist your BFF recommends.
Sorry Regina.
It's important to get the basic stuff out of the way before setting up a consultation. What are the basics?
Availability. You've got a wedding date, but they might already be booked. No reason to interview anyone that isn't available. Some florists only handle one wedding per day, but most are double and tripled booked over a weekend. Find out if the florist has your date open and if they do, ask how many other weddings and events they already have booked or could potentially book on your date. I'll expand on the importance of this later in the blog.
Location, location, location. Where you're getting married and where you live could be 5 or 500 miles apart. You will need to meet with your florist for the interview and later for the sample appointment. How easy will it be for you to travel to their location and how easy will it be for them to get to your venue?
Style Matters. Look at their website and their social media to get a feel for their style. If you're looking for rustic and romantic, but their portfolio is full of brooches and bling, your search isn't over yet.
Money Basics. I'll talk more about knowing your budget before your florist interview, but the step before that? Knowing the numbers behind the florist's flowers. Should you know which flowers cost what, in order to know if a florist will be friendly with your budget? Of course not! Just be honest with yourself and when you look at the florist's portfolio, don't pretend that ceiling installation you see "can't be that expensive." Does it look like you can afford the flowers from the florist's previous weddings? That's the answer you need before getting to the interview.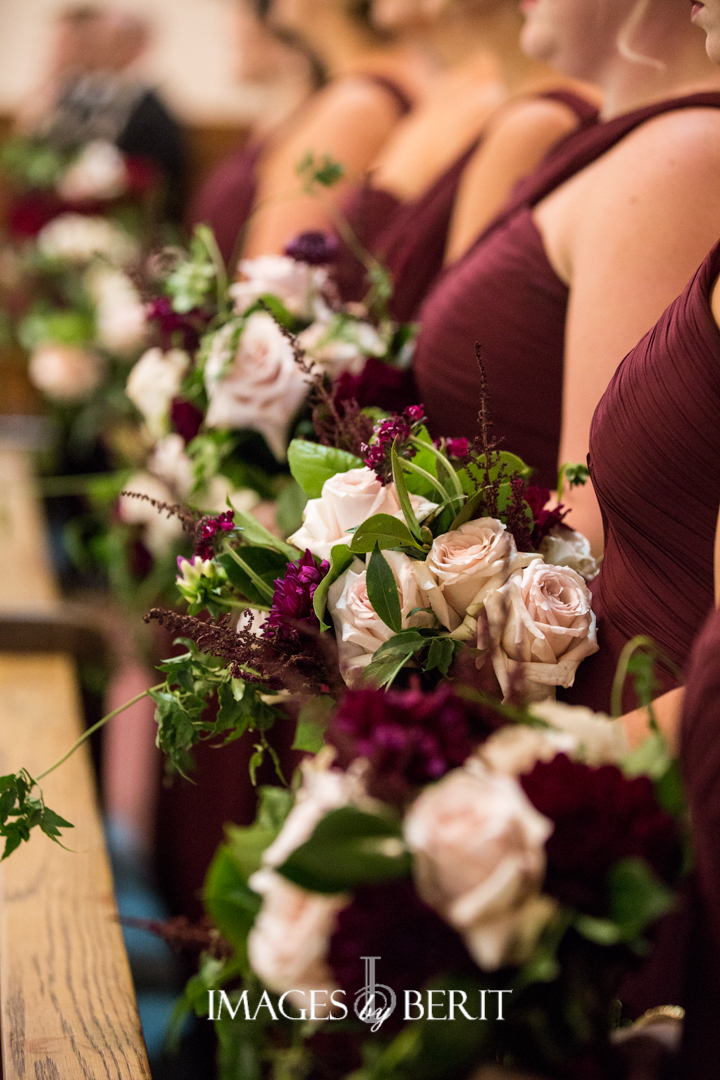 What Doesn't Matter?
There are so many bad articles out there that give brides and grooms the worst questions to ask florists. Here are a few things you don't need to ask because the answers don't matter:
Has the florist ever worked at your venue before, is not something that affects the job they will do for your wedding. There are countless locations for weddings and a florist could have 35 years of experience and not have worked at

your

wedding venue. The basic principles don't change from venue to venue.
If your florist has done weddings at your venue in the past, what those weddings looked like is none of your business. Just as you shouldn't tour a venue that's set up for another wedding, it's not beneficial to see the work your florist has done in the same space. Once you see those samples, it'll be really hard to picture anything else for your wedding day.
Experience only matters if it's not the only thing they're relying on. Is there website stuffed with mentions of awards and how long they've been in business? Don't let that cloud your vision of their work product. Trust me, you don't want to hear "I've been doing this for 30 years" anytime you question any vendor.
Whether or not they use flowers that are in season, is generally irrelevant. A good florist will be partnered with a distributor who will provide the best blooms for the best price. If you're all about the pricey stems, but your budget won't allow for all of them, let the florist make alternate suggestions.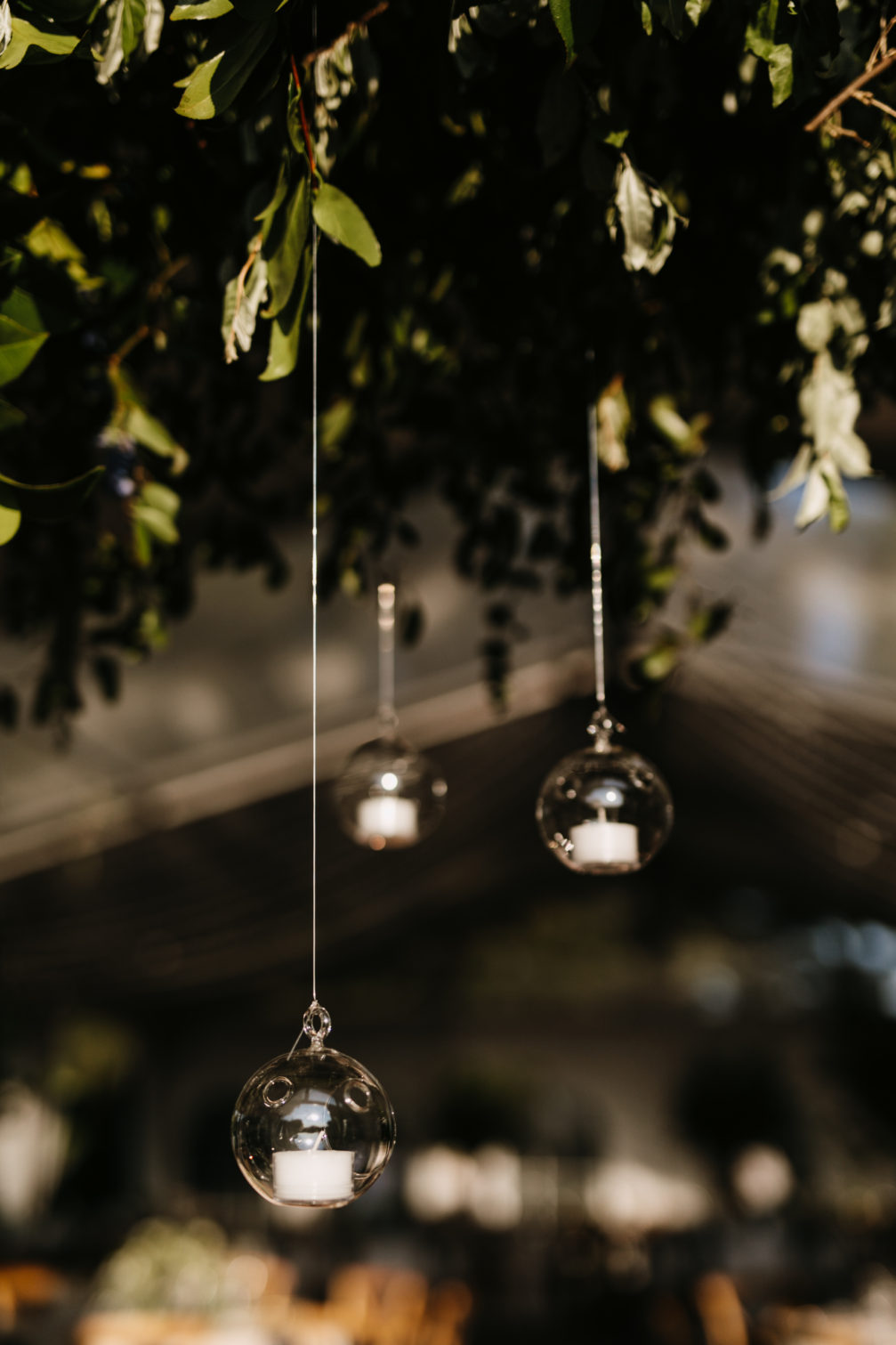 You Found "The One"…or Two, or Three, or…
Once you have decided which florists made the first cut, it's time to reach out to them and set up an in person consultation. Skip the contact forms and emails, and call them on the number listed on their website. The best time to call? During the week and within normal business hours.
In general, wedding vendors will not be available on weekends because they're busy…with weddings. This might seem really obvious to you, but believe me, most couples never consider that. This means phone calls and meetings during the wedding planning process will mostly be during the week.
Check the hours of the florist on the website first, and if none are listed, try on a Tuesday or Wednesday between 9am-5pm. Mondays are the day off for many in the wedding industry, and with the popularity of Thursday weddings on the rise, Tuesdays and Wednesdays are the best days to actually reach someone.
Every florist will ask you when your wedding date is and where it is, so be prepared to give them that information. Before ending the call, ask for an email address to send inspiration photos to. I talk more about how to select the best photos and narrow down your Pinterest board in my e-book coming this year. Make sure to contact me for your copy!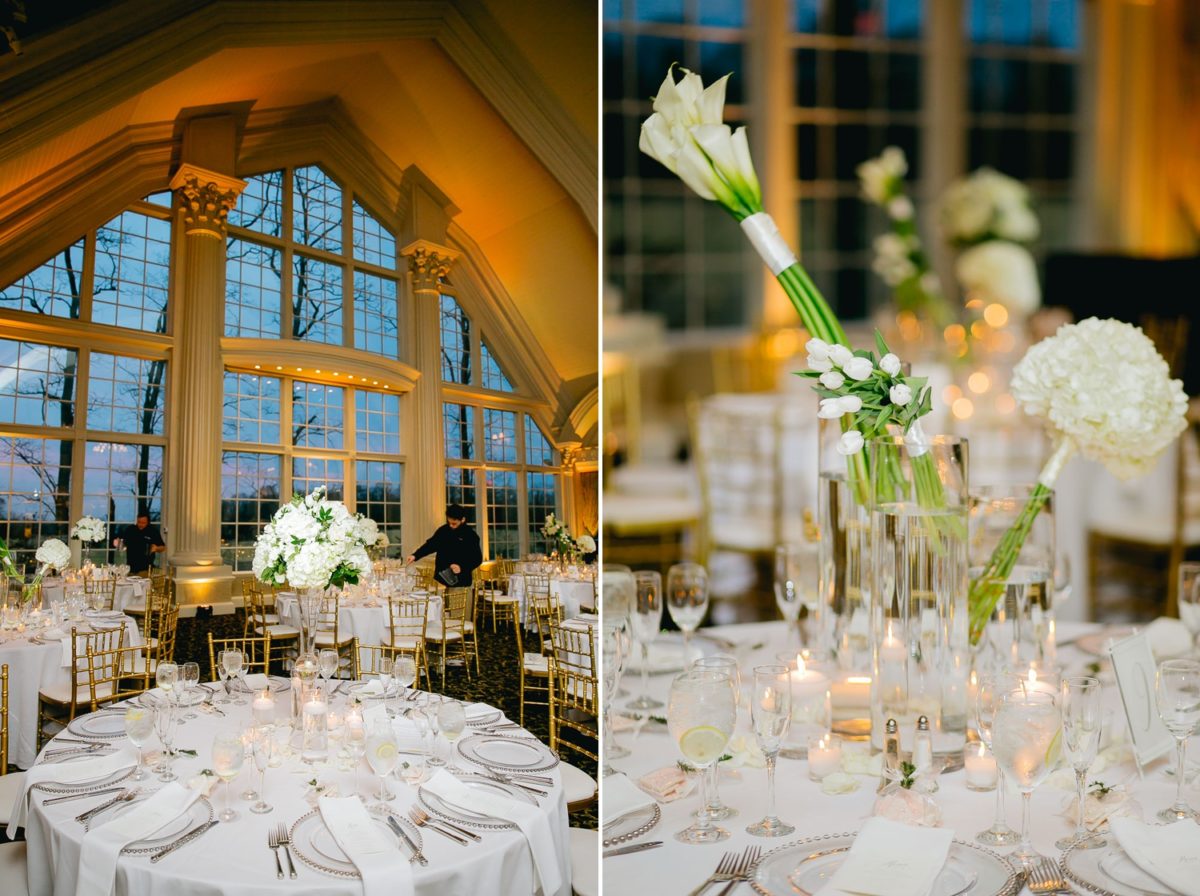 The Consultation
At the first meeting with a florist, you'll be going over logistical details before delving into design. Don't panic though because these are questions you'll be able to answer easily. Like…
How many bridesmaids and groomsmen
Location of ceremony and reception
Ceremony time and reception time
Once the boring stuff is out of the way, you'll get to talk about your design. What you won't be doing is looking at actual flowers though.
That is the biggest surprise to almost every couple I work with…so much so that I mention it prior to every single florist consultation.
Whether you sent your florist inspiration pictures before the meeting, or walk in with a full Pinterest board on the day of, this first appointment doesn't involve actual flowers.
Think about it…you're exchanging ideas and the florist is learning what you want, what you don't want, what you can afford, and a ton of other details. They won't be able to show you sample centerpieces at this appointment because they have to get all of the information from you first.
A huge piece of the information they need is the budget. The florist will be able to tell you what your dream wedding cost range will be, and they will also help you make adjustments where ever possible. This is why it's massively important to have a budget in mind during this meeting.
Besides the type and amount of flowers, the timing of your wedding day will impact the final cost. How much time a florist has to set up could mean they will need a larger staff or won't be able to take on any other weddings that day. Be sure to ask how many weddings they have in one day, and be ready to discuss what their timing restrictions are.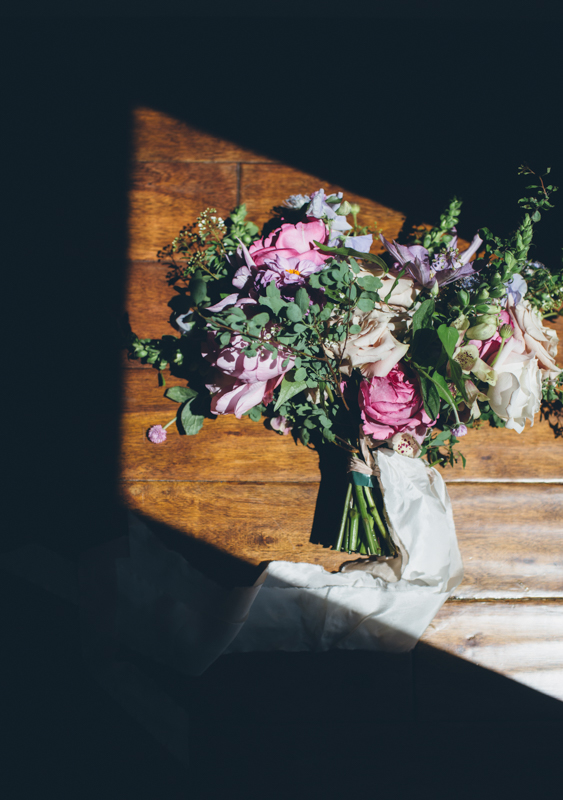 During this appointment, it's really important to listen to what ideas the florist has. The inspiration pictures you have should be just that: inspiration.
"Brides will see something they love on Pinterest and that's it" -Amanda, Twisted Willow Flowers
You should be inspired by other wedding flowers, but that's not your wedding. Trust that your florist can take your inspiration and your details to create something unique for your wedding. As scary as it is, there's a ton of trust needed when planning a wedding. Don't expect a florist to just recreate the exact bouquet you saw on Pinterest. That's boring and basic.
And you're not boring and basic, right?
After the appointment ends (it's usually an hour), the florist will put together a proposal for you to review. An established and professional florist, will provide you with an itemized proposal. Included will be the flowers to be used in everything from bouquets to centerpieces, along with the price of each item.
While most of the flowers listed will be ones you're already familiar with, there usually are a few with weird names that sound like they're from another planet. Search for images on google to see what the flower looks like, and confirm with the florist that you've got the right flower. No bride wants to be surprised with the wrong blooms on her wedding day.
Just like every other proposal or contract you receive during the wedding planning process, be sure to read every last detail. If something is unclear, or a detail needs to be corrected, don't hesitate to reach out right away. The florist wants the proposal to reflect everything you discussed at the consultation.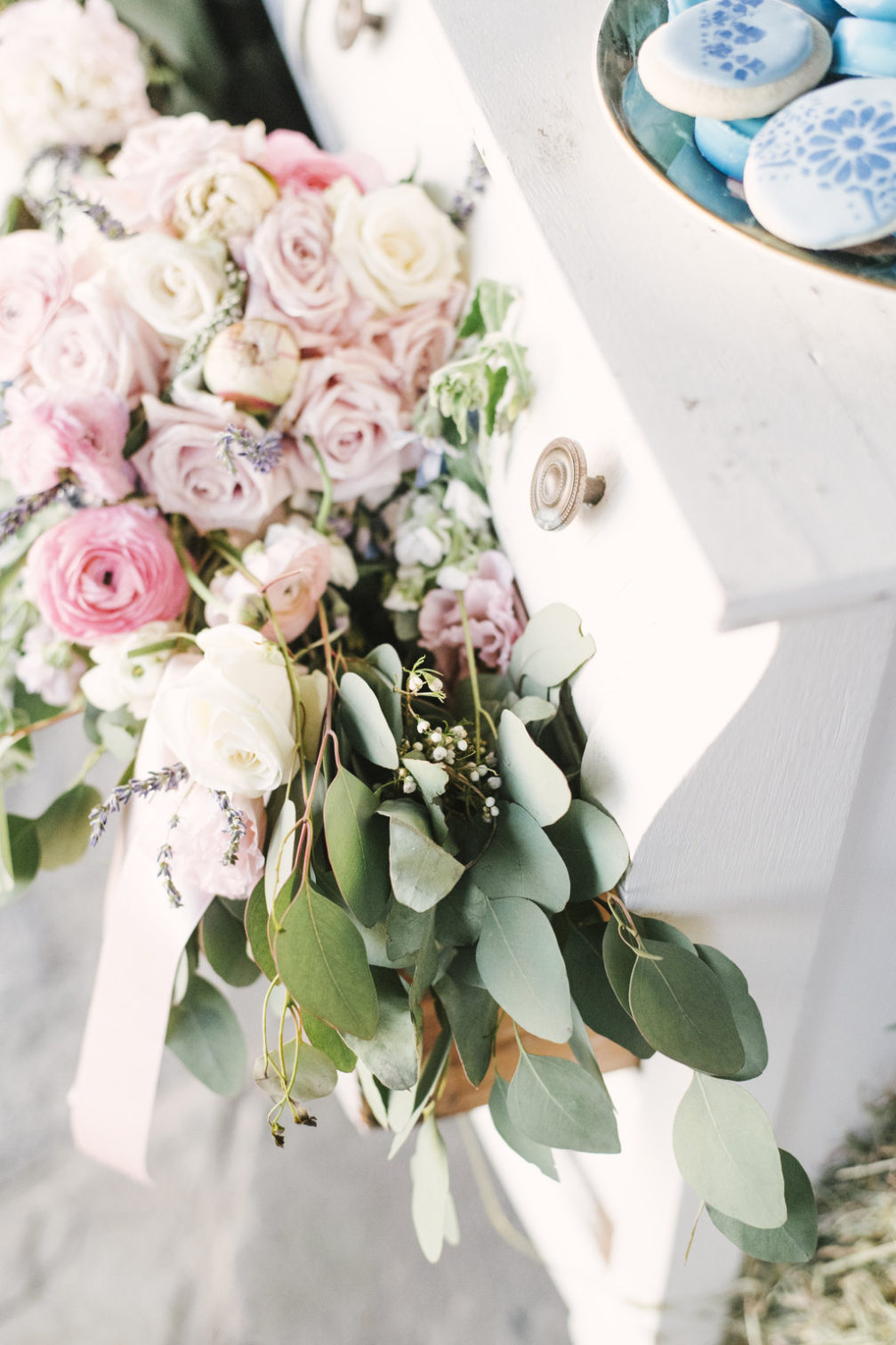 Moving On
After the consultation(s) are done and the proposals are reviewed, it's time to sign with a florist. A proposal will generally be good for 5 business days, give or take. If you're considering more than one florist, stack your appointments close together in order to receive the proposals around the same time.
Once you select a florist, you'll sign the proposal and put down the deposit to hold your date. If you allow the proposal to expire, you allow the florist to open that date up to other inquiries. Know just how long you have to decide before losing the date, then sign off to lock it in.
After that, depending on how much time you have before the wedding date, you won't really hear from the florist. They have all of the information they need, and you likely won't connect again until before the sample appointment. More about that in a minute…
If you, however, want to make any changes to your floral proposal, reach out as soon as possible. Keep in mind that any changes you make to the flowers could change the final cost.
The sample appointment is when you get to see actual flowers (YAY!). During this appointment, it is typical to see one centerpiece sample. That's it. One.
Sooooooo many of my couples think they will see all of the centerpiece samples, along with the bouquets. That's just not how it works. If you want to see more than the most expensive centerpiece, ask the florist if that is an option. If that's a dealbreaker for you, make sure to ask this before signing the contract. Most florists will comply with the request, but there will be a cost to do so.
Why? Because the florist has to order the flowers they need to show you a sample. A centerpiece is included in the sample appointment, but past that, it's an investment that the florist has to make, and the couple will be responsible for covering that cost.
The sample appointment takes place about 6 weeks prior to the wedding date. The reason for this is to make sure the sample can include the flowers you're using on the wedding day. If not all of your flowers are available during one part of the year, a florist won't be able to show you exactly what you will get at the wedding.
If possible, set up your sample appointment at your wedding venue so you can see exactly what your centerpiece will look like on the right size table and in the correct room. The linens you'll be using should also be on the table to give you the best idea of the final look.
This is the appointment where you will get to make any changes. If you don't like certain flowers or want to change things up, speak then or….well, you know the rest. Again, any changes could drive the cost up, so discuss your options before committing to anything.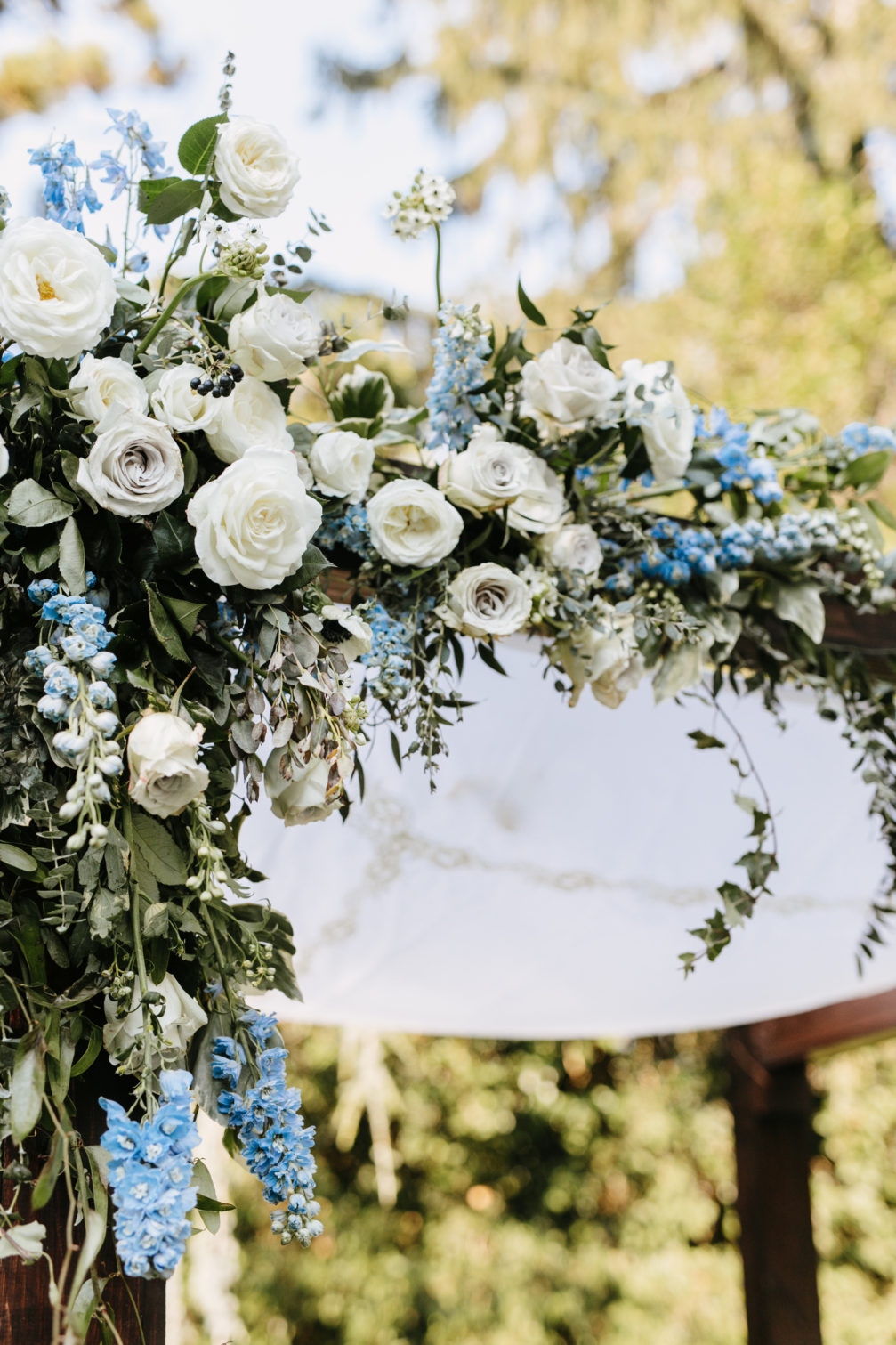 The Final Countdown
About 2 weeks before your wedding date, you will give your florist the final table count and any last details. This will allow them to order exactly what they need. You'll also confirm where flowers need to be and the timing of the entire day.
At the end of the wedding reception, the team provided by your florist will be there to break everything down. If you want to give away centerpieces, be sure to find out exactly what you can give away. Otherwise, Aunt Sally will walk off with the flowers and the tall holder and you'll owe the florist some money to cover that cost. If you're donating the flowers or re-purposing them for a day after brunch, have your wedding planner or venue coordinator supervise the breakdown to make sure you keep whatever you discussed with the florist previously.
Easy, right?
Picking flowers and handling the design of a wedding is a favorite thing to do for most brides. But, it can quickly become overwhelming if you let it. Many brides get frustrated with the cost of flowers, too. The key is to stay organized, and allow your florist to design each floral detail based on your details and inspiration. Be flexible with your budget and listen to the suggestions from the florist. Nothing makes planning a wedding more painful than questioning your vendors. Trust that your florist and everyone else on the team has your best interests in mind, and your planning will be peaceful…at least that part.
What questions do you have about meeting with a florist? Share them in the comments below and I'll be sure to answer them!