Welcome to part two of the 10 Wedding Planner Secrets for Barn Weddings blog. In the first part of this blog series, we talked about the basics of planning barn weddings and more. Now, I'm going to show you 5 more ways how to plan a non-traditional wedding without the stress and drama!
If you stumbled across this blog or haven't read the first part for whatever reason, be sure to do that first. Trust me that there's an order to my wedding planner secrets…plus, it'll seem weird starting at number 6, right? You don't want to miss the essentials of what to look for when planning those farm weddings, so read this first!
I'm so happy to share my next 5 wedding planner secrets for barn weddings because they're all super important. I mentioned in the first part of the blog how frustrating it is to see a ton of misinformation out there about wedding planning. This blog is me doing my part to dilute all the nonsense.
To get even more information how to plan a farm wedding, or really how to plan at any non-traditional wedding venue, you should grab my guide right here. I go into all of the questions you need to ask when looking for a creative wedding location. It's basically like having a wedding planner in your pocket, and who doesn't want that? Go ahead and grab that once you're done with this blog and feel free to reach out with any questions once you do!
OK, enough chit chat. Let's move onto 10 Wedding Planner Secrets for Barn Weddings….part two!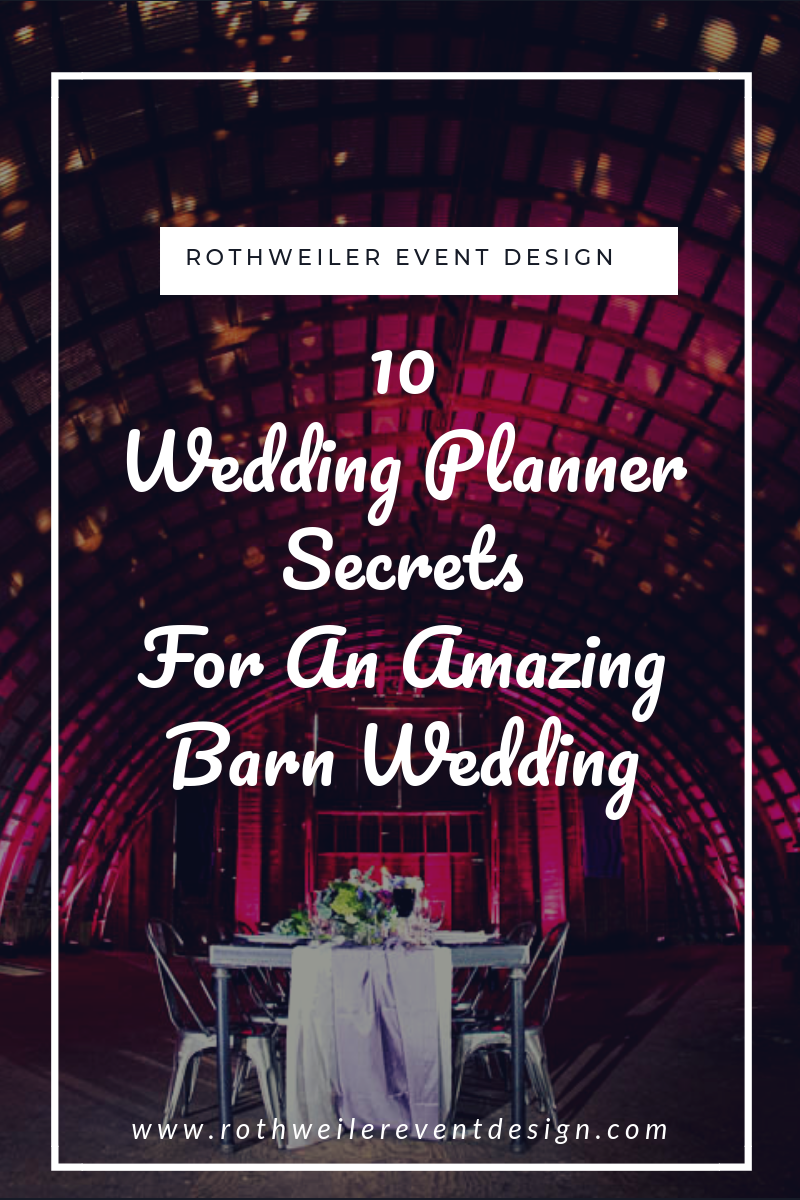 *Please note that most of the links of this page are affiliate links. This means if you click on a link and purchase, you will receive the same price, but I will receive a referral fee. This helps keep my blog free and allows me to share wedding planning tips with you. Thanks for your support!*
6. Planner Secrets for a Barn Wedding: Don't Surprise Your Guests
Nothing is quite as funny as watching wedding guests try to navigate across a farm field in really high red bottom shoes.
Sorry, it's true.
I am constantly amazed when I see ladies show up to barn weddings in long evening gowns and pointy heels. Like….where. are. you. going??? Or, I'll be at a beach wedding and the male guests are in full tuxedos complaining about how hot it is and that the sand that is getting in their socks.
I have learned, over the years as a wedding planner, to not keep secrets from the guests. It's not just about being clear about the wedding details though. You have to pretend that every guest has not only never attended a wedding before, you have to believe they've never left the house. When you come from that frame of mind, that's when you'll give the information they need.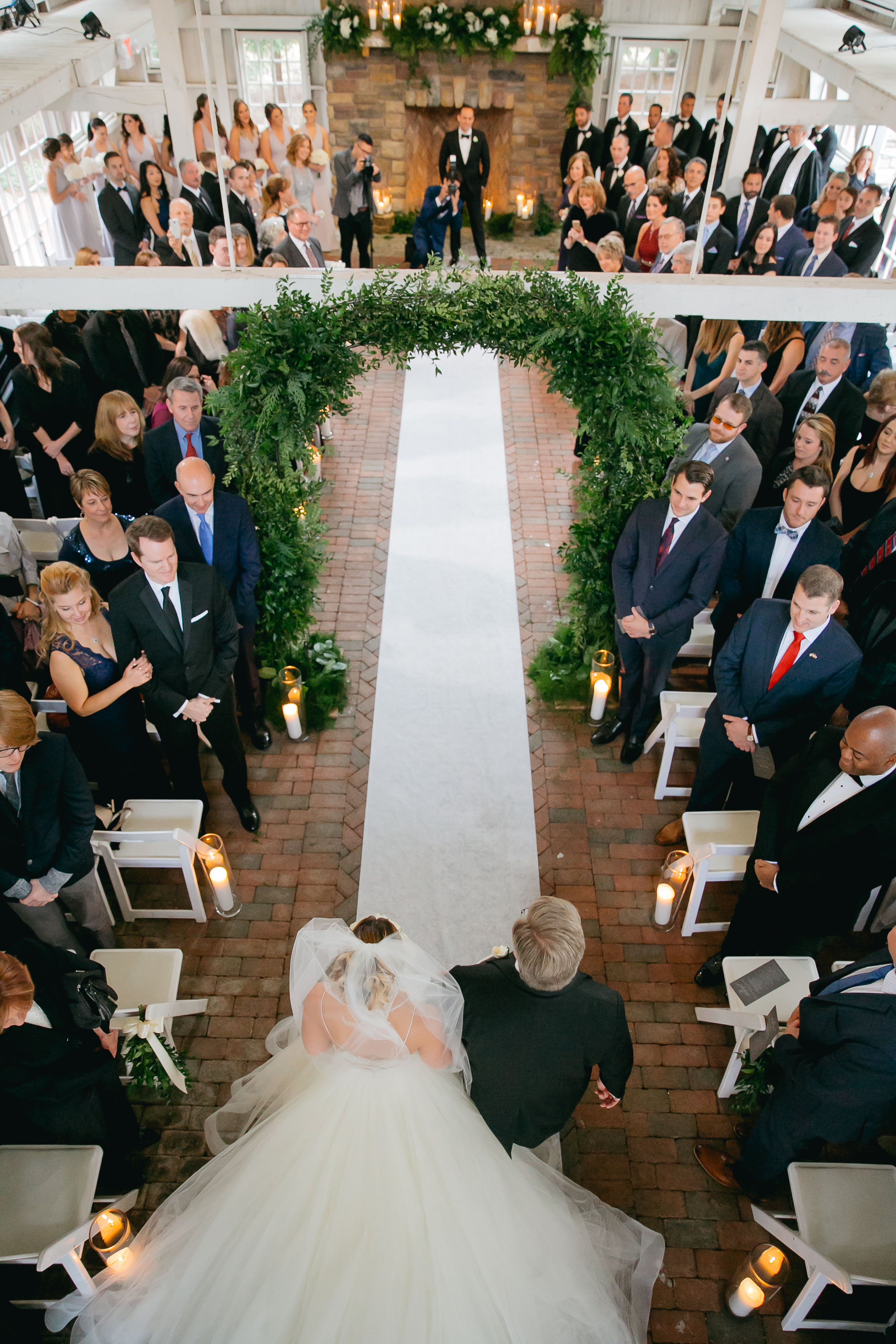 Starting with the wedding website: Get those wedding venue details on there! I'm talking venue name, address, map, and website. Full details so that your guests can learn as much as they want to. Then take it a step further and assume (safely) that everyone is lazy. Not every guest that sees "Amazing Barn Wedding" flashing on your wedding website will assume you're getting married in a barn.
I don't know why, just stick with me here.
Tell them what the wardrobe is. Warn them about the grass or the sand. Suggest that ladies might not want to break out the new Gucci slingbacks for this one. Use big fonts, bold, underline, and italics. If you think it's overkill, you're not doing it enough.
Don't stop at the wedding website either. Make sure there are very clear details in your invitation as well, unless you want to hear from Aunt Mildred on the day of about what a pain in the a$$ your location is and how you never tell her anything. Overshare everywhere. Then, if you're ridiculous label loving cousin needs to show up in couture, you can brush off the resting bitch face she has perfected since birth.
7. How Outside Is It?
Obviously you're having a backyard wedding or a farm wedding or anything like that because you want to be outside. But, there are levels of outside and we all know it. I love to be outside, but I will encase myself in a bubble of DEET before I set foot on the grass anywhere. Along with preparing your guests with these details (see number 6 above), you need to be a different kind of prepared.
The kind of "I'm going to be outside in a wedding gown" prepared.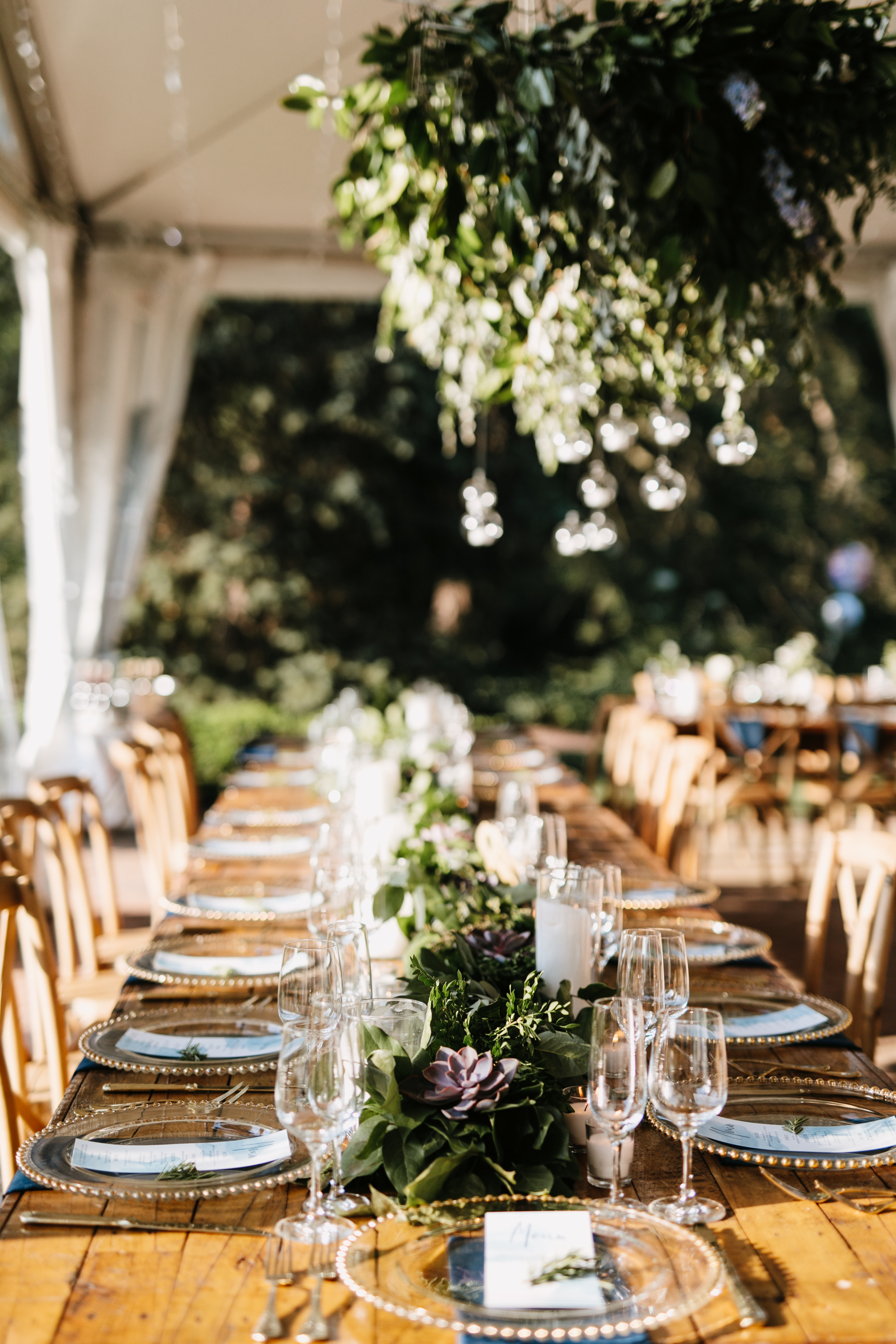 See, while your shady label loving cousin can make the choice (she won't) not to wear something she shouldn't, you, the bride, will be in a gown. That gown will likely be some shade of white which is a magnet for dirt, grass, and other fun stuff that stains.
Not down with the Trash the Dress sessions prior to walking down the aisle? Didn't think so. Besides doing online searches for venues, you'll need to see them in person before you book. You and your fiance need to know where you'll be walking, where picture locations are…everything.
All of a sudden, that barn wedding might not look so appealing when you have to walk half a mile from the ceremony location to cocktail hour through grass that could be muddy if it rains earlier in the week. Get all the questions you need to ask on those venue tours in this guide I have put together.
If you're having a farm wedding, you might have plenty of animals around too. While I have no problem hopping a fence and taking pictures with alpacas, this isn't my wedding. A rooster screeching during your vows going to send you into full on Bridezilla mode? Is stepping in cow poop a possibility? These are the hard questions you need answers to, but go get them all right here.
8.

Dressing The Groom and His Boys
Besides making sure that the wedding dress you choose is one that works for your non-traditional venue space, you have to think about the wardrobe of your supporting cast…groom included.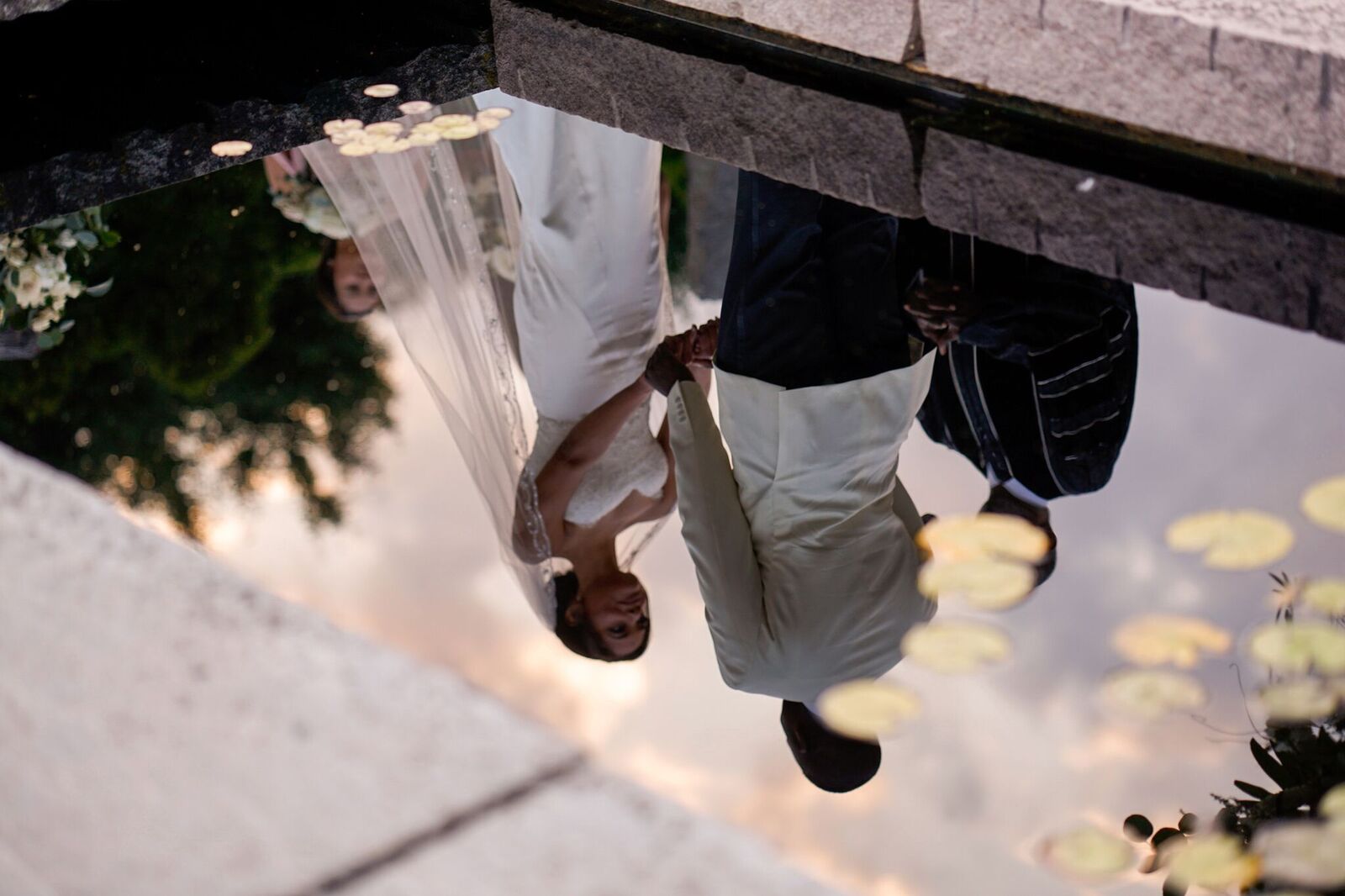 Since the groom and the groomsmen tend to wear very similar suits, it's smart to consider their options at the same time. By the way, I said "suits" because tuxes at a barn wedding are ridiculous. Backyard weddings are different, and depending on the formality, sometimes garden weddings call for classic tuxedos as well. If you're going to be outside for the entire wedding though, and not just the ceremony and maybe the cocktail hour, suits are the way to go.
Suits have come a long way since they first dropped onto the wedding scene. When I first started wedding planning, none of my couples would even consider suits as an option. There's something very informal about wearing a suit to a wedding; just because you're having a barn wedding, doesn't mean it's informal and let's just show up in whatever.
My couples used to ask me to find them tuxedos in colors like gray (but never the gray that was available), navy blue, tan, and so on. Thing is, that's a suit, not a tuxedo. Now, I think and hope we've passed that speed bump and I don't have to pretend the charcoal gray suit I'm showing you is a charcoal gray tuxedo.
Related: Our Thoughts on The First Look with Generation Tux
There are plenty of options once you abandon having the guys look like penguins, and they range from informal to wedding formal. You do not want to see jackets hanging on chairs or deal with groomsmen that can't find where they put their jackets down.
If you're outside, the groom and the groomsmen need to be in jackets that aren't going to drain the sweat from their bodies. Or, ditch the jackets completely and opt for suspenders. You can get plenty of ideas with our friends over at Generation Tux right here….yes, including suits. Save 20% off your order by using code: BPROTHWEILER.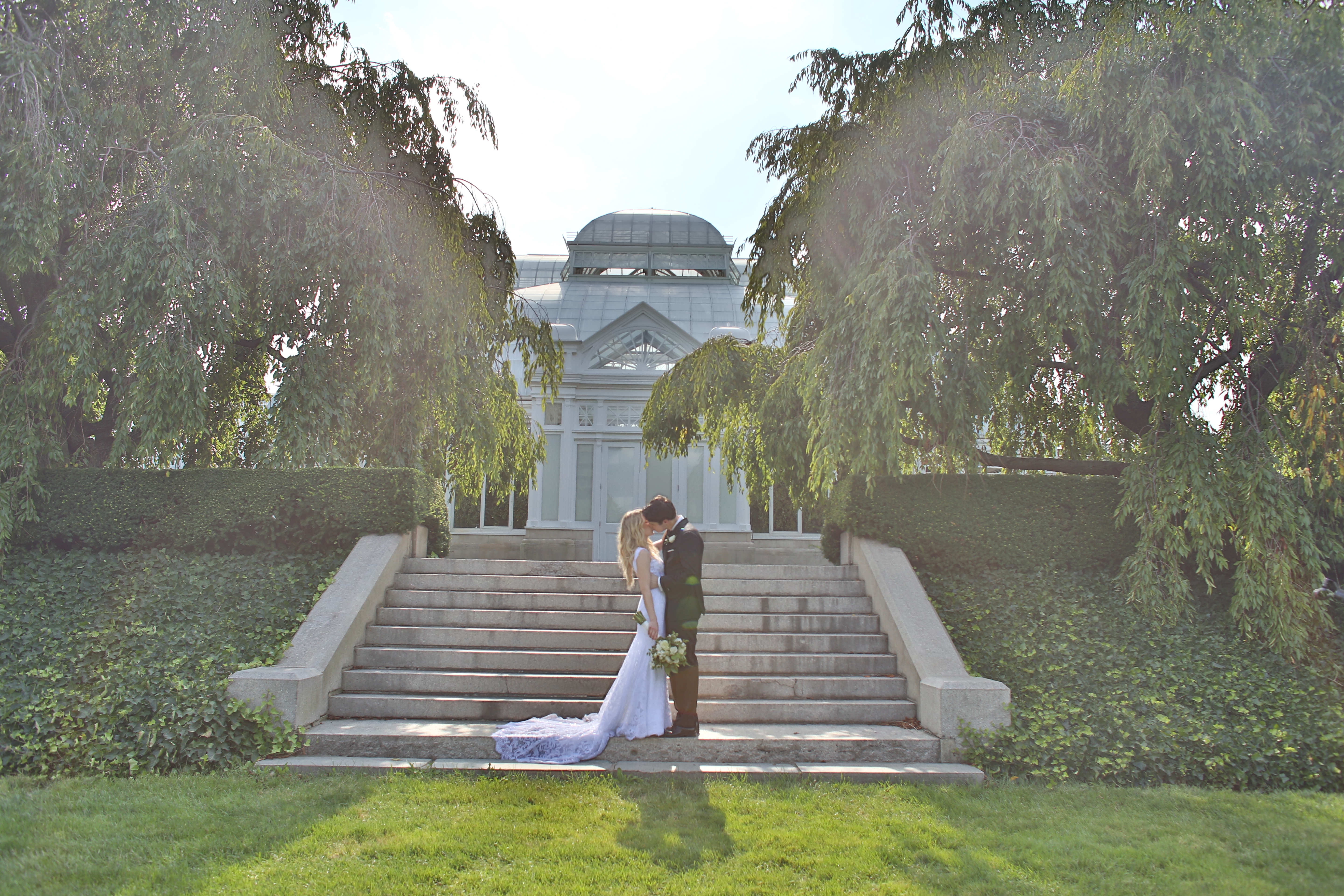 9. Dressing The Ladies
For the bridesmaids, same rules apply: if you're going to be outside for 100% of the time, don't dress them up in layers or velvet or anything with sleeves. Lighter fabrics like chiffon work especially well outdoors and there's always a wide variety to choose from. You can check out a pretty sweet and affordable selection on Dessy, including options under $200 each.
Depending on when your wedding is though, you might have to think about layers in the form of pashminas. Let's be honest, no one takes a good picture when they're cold. Unless you're looking for a picture filled with chilly bridesmaids clenching their teeth, it's not a bad idea to get an accessory to keep everyone warm.
The bonus here is that the pashminas will be the style and color that you choose, instead of whatever jackets they brought with them or steal from their husbands. Score!

The last consideration to give regarding wardrobe and barn weddings has to do with shoes. Everyone always jumps right to needing flip flops of flats for dancing, and they don't think about the rest of the day. As a couple, you'll be on your feet plenty, and so will your wedding party. It's not enough to get one pair of shoes for walking and another for pictures, if you're going to take pictures on ground like grass. Think about where you'll be at all parts of the day so you can think about shoes before you choose the wedding party wardrobe.
Related: How To Style Your Summer Wedding Party
10. Day Of Wedding Coordination
Depending on what your venue provides, you'll need a strong plan of action for the day of the wedding. This includes determining the point person or people that will communicate with the vendors upon arrival.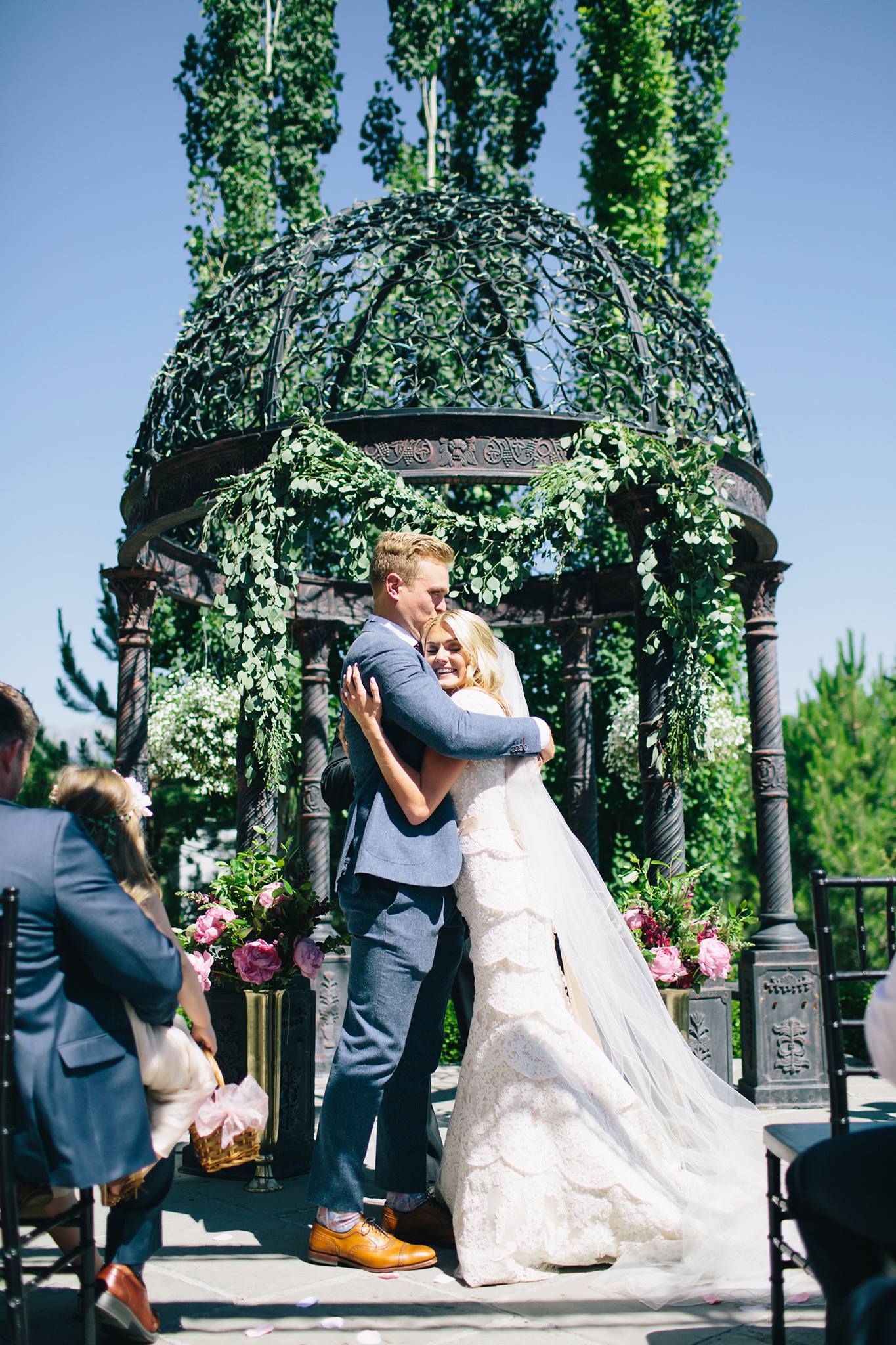 If a vendor has never been to the location before, they will likely need someone to point them in the right direction and answer questions that they think of while setting up. Without the right guidance, you'll wind up having tables in the spot the band is supposed to go, and the ceremony chairs in the reception area…
Speaking of tables and chairs, non-traditional wedding venues often are just the venue. If you'll be bringing in everything on this list, be sure to figure out when everything will be delivered, who is setting it up, and who is breaking it down and taking it back.
Believe me, I have been on site at weddings (not mine because I know better obvi) and watched a rental company drop off tables and chairs and then walk away. The company expected the venue to handle the set-up, and the venue expected the company to do it all. Discussions like that one must take place before you sign a contract or pay a dime.
You might be offered the day before and day after to handle set-up and breakdown. If this is an option, even if you have to pay for it, take it. There is so much less pressure on the wedding day when all of the basic rentals are in place as they would be in a traditional wedding venue. Likewise, your guests aren't wondering if they need to leave when they spot the huge trucks arriving to pack everything up at the end of the reception.
10 Planner Secrets for a Barn Wedding and More…How to Plan a Farm Wedding Without The Drama
Those are 10 of my planner secrets for barn weddings that can be used for anyone planning a non-traditional wedding. If you missed the first five, make sure to go back to this blog. Every venue space is different, so make sure to grab my non-traditional venue guide before you start the search.
Are you looking for more barn wedding tips or planning a backyard wedding? Did my guide make you think about other options? Leave your comments below and share questions you want answered before the wedding day!