I love sharing real wedding inspiration with you guys, because I know how every engaged couple is looking for something different. A bunch of real weddings we have planned have been showcased on this wedding blog before, and just like you, I always want something different.
Real Weddings show our readers the final product, but what about the months leading up to it? I chatted with lifestyle blogger, Melissa Victoria, about her upcoming wedding and she gave me plenty of details! If you're planning your wedding, check out what a fellow fiance had to say, including the one (and only) trend she plans to use for her big day!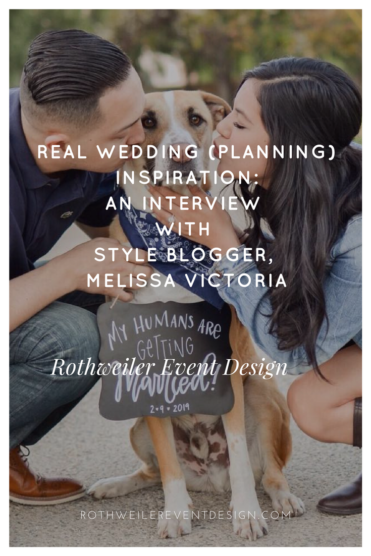 Melissa Victoria, Lifestyle Blogger
I first found Melissa on Instagram (so shocking, right?) and instantly fell in love with her style. Of course, she's a California girl, because I always fall in love with West Coast brides and their wedding style….or style in general. When I saw that she was getting married, I had to know more about the big day.
Let me just say that I tend to fall for the bloggers that radiate "real". There are about 2 bazillion bloggers out there, and sometimes I feel like I am seeing the same person over and over again. It's that "my life is perfect, buy this product" smile in their pictures that works for so many bloggers and yet makes me want to basically die. Because
no one is that happy all of the time

and can you please calm down OMG?!
But Melissa makes you smile when you look at the pictures of her smiling. Her stories are fun and you basically want to just hang out with her. As a wedding planner, I pride myself on the fact that I don't work with brides I wouldn't want to hang out with. Bridezillas is a show, not my life…generally. Between her fun style and her intense realness, I had to know more about her wedding details.
And I have to say…none of her answers disappointed. In fact, many had me saying "really?!", but in a good way. Because she's different than other bloggers and guess what? That makes her different from so many other brides. Thank. The. Lord.
The Basics
Melissa and Martin got engaged on November 12, 2017 during their weekend trip to Big Bear. Since I was not that bride that had her nails done every week (just in case of a proposal), nor did my fiance have a photographer on stand-by, I had to ask if she was surprised by the proposal. I figured that a style blogger with a huge following would have figured out all the details before her now fiance got down on one knee, but nope!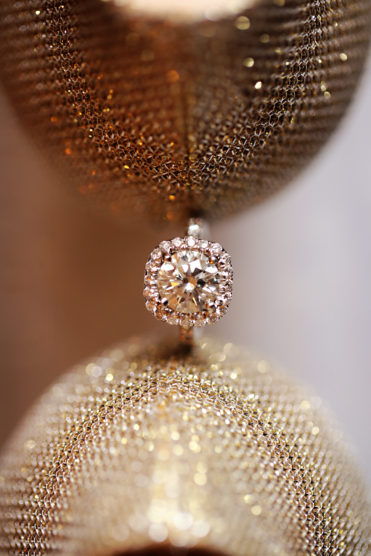 "Looking back, there were SO many signs of him wanting to propose all weekend long, so when he finally did, it was so special."
And I love that. Because it used to be (listen to how old I sound, wow) about a man getting down on one knee, pulling out a ring and we're done. Now, it's drone footage, surprise family appearances and fireworks. While I love the idea of having that special moment captured by a photographer, I am not in love with the whole "hiring a proposal planner" thing. This isn't to take away from anyone's proposal, but I personally like this step to be as basic as possible.
Anyway, back to Melissa and Martin! Their big day is February 9, 2019, which means their engagement period is about a year and change. As a wedding planner, I swoon over year long plus engagements…especially when the "must have" wedding date is during the most popular time of the year. Over a year gives you time to enjoy the engagement and get the venue and vendors that you want because everyone isn't already booked.
The Details
Melissa and Martin decided not to plan anything for the remainder of 2017. But you know what they say about the best laid plans, right? In late 2017 they visited a spot two blocks away from Martin's job and fell head over heels for it. Despite the whole "no planning in 2017" promise, they locked their venue down in December that year.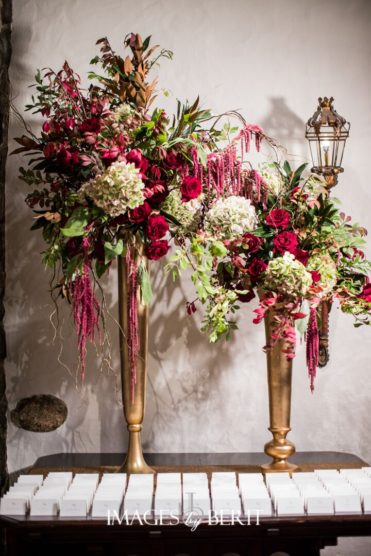 I am sure many of you will just glaze over that like it's not a big deal. But I want to emphasize that it actually is. When you get engaged, you're likely to put together some sort of timeline to get stuff done. Sometimes, the perfect venue or vendor will come along at what you decided was the wrong time. I love that Melissa and Martin didn't turn this place down because it didn't fit their planning timeline. Take their lead and if you find the venue or vendor before you're "supposed" to, don't be afraid to lock it down!
Their guest count sits around 200 people, which seems to be the average for weddings right now. Most of the couples we plan weddings with are inviting anywhere from 150-250 people. If you're still looking for the perfect venue, it's super important to get your guest list together before shopping. You don't want to fall in love with a wedding venue, only to find out it doesn't fit the guest count you're inviting.
Melissa has put together plenty of ideas and details, and yes, that includes her wedding gown. Since she is a style blogger, I absolutely had to ask her about this! Of all the celebrity wedding inspiration available to brides, she was struck by Olivia Palermo's wedding style, which included chic long sleeve gowns.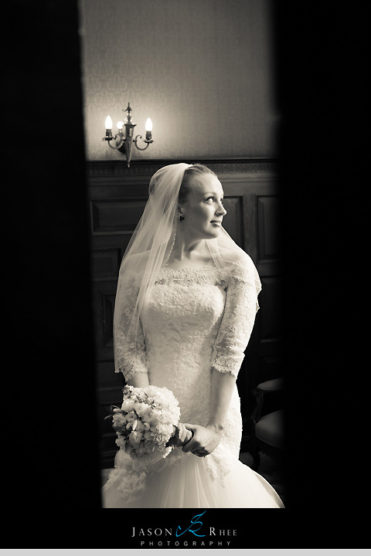 Not unlike many of my brides, Melissa tried on about 10 dresses and went to 2 different stores before finding the one. I always tell my brides that they will know when they've found the right gown (and venue and vendors), and Melissa shares how she knew:
"In the end, I went with something I know what meant for me."
And it's true…just like your fiance is meant for you, everything else will be during the wedding planning process.
Wedding Day Vibes
With a February wedding date, the winter wedding season is well underway. But between the obsession with pale colors, and her ever enviable California location, I wondered if she wouldn't have a wedding full of rose golds, creams and pinks. And as a style blogger, where does she turn for inspiration?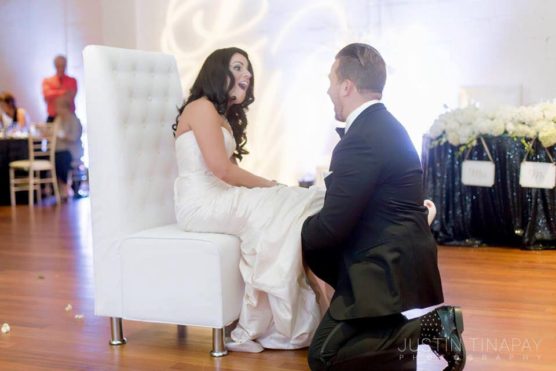 As much as brides are always looking for something different for their wedding day, many tend to do the
same exact thing

they have seen everyone else do. Different is scary and if everyone else is doing a mix of muted colors, it's hard not to play it safe. Well, I was extremely excited to find out that this trendy fashion blogger is not playing it safe, but instead, playing with deep colors mixed in with neutrals.
Let the church say "Amen!"
Along with their fabulous color palette, Melissa and Martin are going for a vintage feel to go with their old Hollywood glam wedding venue. Their wedding party consists of six bridesmaids and groomsmen, but their wardrobe is at different stages. The idea of keeping the bridesmaids in different gowns is something Melissa loves and already has ideas about. But, remember how I said she was totally real? Well, when I asked her about the groomsmen wardrobe she said:
"Martin has a few colors he likes, so he needs to crank that out ASAP haha."
Sound familiar ladies?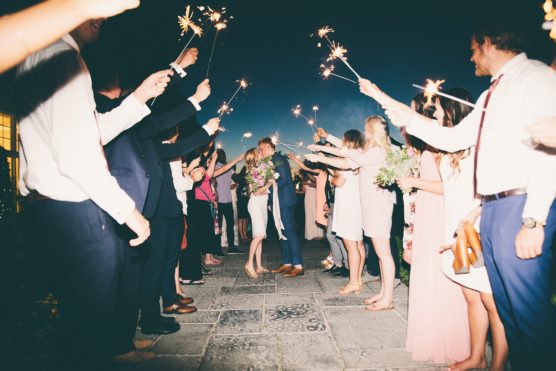 Searching For Inspiration
Wedding inspiration available on the internet can legit drown a bride. With countless wedding websites available, it's easy to get overwhelmed with ideas only to end up hating them all. So, where does a style blogger turn for her own wedding day inspiration?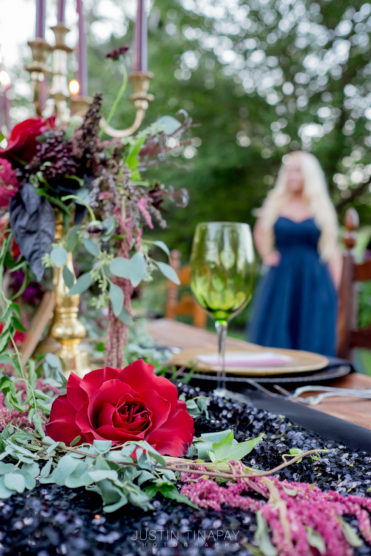 Just like any other bride, Melissa turns to Pinterest and Instagram for wedding ideas. As a wedding planner, we book with many of our clients because they found us on either one of those social media sites and I love finding new ideas and vendors on them as well.
But I know what you're thinking…you're always on Pinterest and you keep seeing the same damn thing every day. Right? Hashtags and keywords are your friend and foe. When searching for wedding inspiration, it's important to be more specific in your searches because "Winter Wedding" is going to turn up a bunch of stuff that you don't like. Hashtags work on both sites, but Pinterest just brought them back, so a keyword search is a better option. Keep your search general enough so you don't miss out on creative ideas, but specific enough so that you're not seeing starfish decor for your barn wedding.
"I love to look up my venue's location on Instagram every Sunday to see what the previous night's event looked like."
Maybe you haven't found your venue yet, and maybe you have. That doesn't mean you don't have a few (or 40) in mind…so use the venue's social media profile and hashtag to see what other couples have done. It's not about copying their style, but more about seeing what does (and doesn't) work. That goes double for those of you that have found your wedding venue!
Trends and Have to Haves
When you basically live on social media, it can be hard to plan an event. You've seen it all, and the trends might be less "trendy" and more "played out" by the time your wedding day rolls around. It shouldn't have surprised me, though it did, that Melissa only has one trend she wants to incorporate for her wedding day:
"A hashtag. I'm a social media chick, so obviously, this has to be part of our wedding."
Social media chick, or not, hashtags have become a major part of weddings. When the idea first came about, it was largely seen as only good for those that were obsessed with social media. In reality, both then and now, it's a great way to keep your photos all in the same place. What good are those random pictures your friends and family took if you never see them?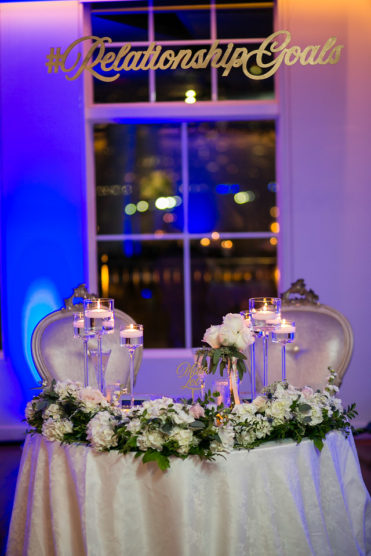 Just like many other engaged couples, Melissa and Martin want to incorporate their faith into their wedding day. As a wedding planner, this is something I see most couples decide on, but many struggle with. It could be anything from coming from different religious backgrounds to wanting a religious ceremony outside of a religious house, and thousands of other possibilities in between. The only thing that matters here, is that you and your fiance celebrate your marriage in a ceremony that means the most to the both of you.
What else matters to Melissa and Martin? Two words: Open. Bar.
"We knew we wanted an open bar because duh- the best memories always include an open bar!"
Truer words have never been spoken.

The Good, The Bad, and The Ugly
More and more, traditional aspects of a wedding are disappearing. Couples are making their wedding a reflection of their relationship by using cake pops instead of wedding cake and having that first look happen long before the walk down the aisle. There are very few rules when it comes to a wedding anymore, so if you're a trendy fashion blogger getting married, what rules are you following?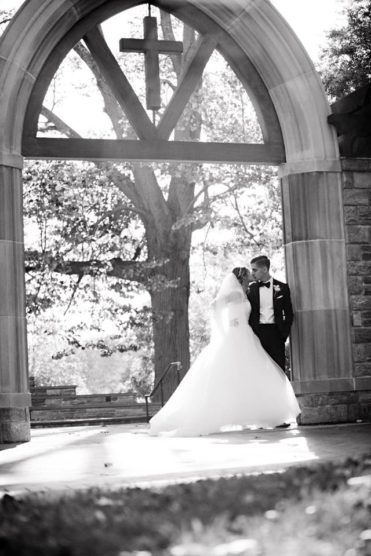 The bouquet and garter toss have been put on ice by most of our engaged couples. Honestly though, I miss them both and I pretty much thought I was stuck in the "not cool old person" past by still loving the idea. Leave it to Melissa though, to remind me how awesome and trendy I still am (woot woot), when she told me how they will be incorporating this tradition into their wedding day! Along with that, they will have their special parent dances, but are on the fence about the grand entrance for the entire wedding party; another tradition we're starting to see fade away.
I asked Melissa if they planned on making their heritage a part of the wedding day. My engaged couples are always looking for that something different, but sometimes that something different has been done for centuries that many couples aren't doing anymore. Their ceremony taking place in a Catholic Church has to do, in part, with their Latin heritage. But in addition to incorporating their religion, their guests will also enjoy other Latin traditions like the lasso ceremony. The wedding ceremony is a great opportunity to celebrate your traditions in a new way as you begin your new life together!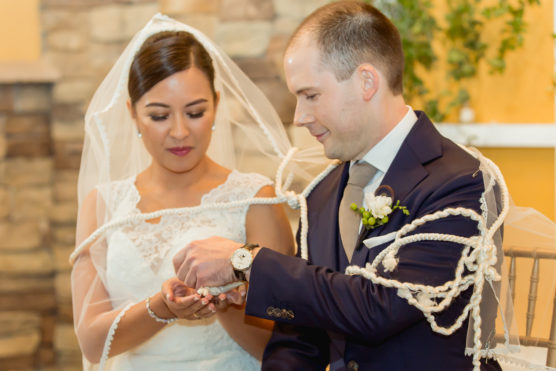 What about the structure and the rules? Should you tell your guests what the dress code is, or is that no longer acceptable? What about kids at the wedding? There are so many wedding etiquette blogs, with rules that have been written and re-written for decades. Between those and all the endless "helpful" advice brides and grooms get from friends and family, it's not easy to keep it all together.
"I would say to do things the way you want to do them. There will be so many previously married people that will tell you all about their experience and what you should do, but no one knows your heart the way you do."
As difficult as it can be, it's important to listen to the voices of two people: you and your fiance. When you plan a wedding, trust me, everyone in your life will become an expert. Your BFF that just got married and suddenly knows everything and your Aunt Sally that got married 700 years ago and also knows everything…No one can change the fact that you will know when you found the right venue and the right vendors. It's the first day of the rest of your lives, and it's really important to start it off with your own decisions.
Just like any other bride, Melissa can share the worst part of wedding planning she's gone through. And just like many brides, that worst part had a lot to do with herself. While she recognized the "I can do it myself" part of her, she worried about being too picky. If you're that bride that can't (or won't) let her guard down and won't trust her vendors, you are not alone here. Melissa shared that she is really a hands on bride and that trusting others was something she had a really hard time with.
I told you she was real…
"I think I'm worried about vendors backing out or not showing up on time."
Every bride worries about her wedding day, and that is completely normal. It doesn't mean things won't go as planned; it just means you're normal. It's OK to let yourself worry and to vent about completely ridiculous things going wrong that would never ever happen. Surround yourself with supportive people during your engagement process, people that will let you lean on their shoulders…just don't forget that they have problems of their own that they made need your shoulder for!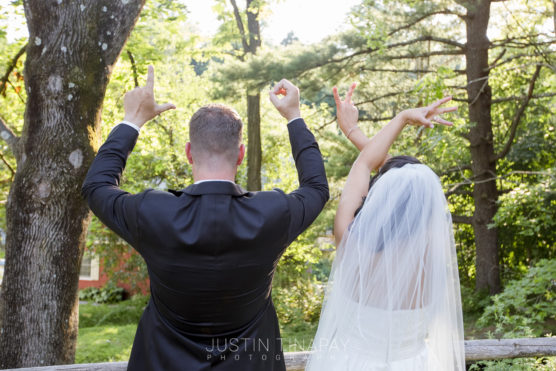 Your Day. Yours.
A wedding day (can) come with a lot of rules. Rules that are set by you and your fiance, rules set by you before you even meet your fiance, rules by your friend and family, and rules set by all those blogs and magazines you read. The thing is,
there are no rules anymore

. What was a rule 20 years ago, is only a rule if you want it to be. You get one day to wear the dress you want to wear, to say the vows you want to say and to dance to the songs you want to dance to.
I loved interviewing Melissa for this blog, because I expected a style blogger to follow the rules and that's totally not her. I thought she would be incorporating every wedding trend under the California sun. But really, she is having the only type of wedding that should be trending:
Her own.
Hashtag You Should Too.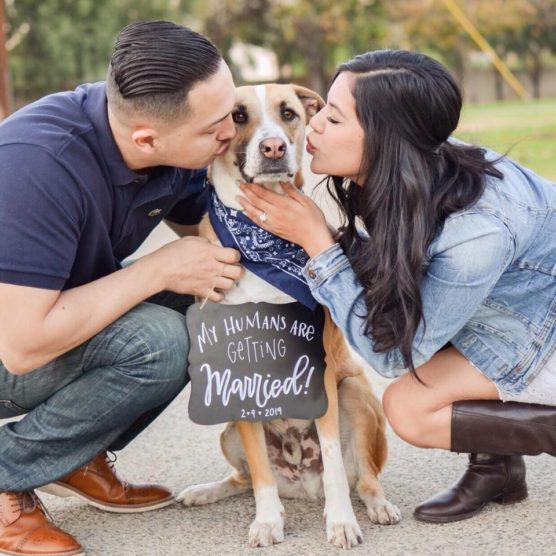 Thanks to Melissa for taking the time to chat with me about your big day! If you want to read more about her planning process, follow along on her blog right here! Don't forget to sign up for our mailing list in the top banner to get more stories like this one, plus plenty more real weddings inspiration.
What wedding rules and trends are you following and breaking for your own wedding day? Share in the comments below and let your own voice be heard!