There's a new and easy way to shop for bridesmaid dresses and you don't even have to leave the house. That's right, you can now get your bridesmaid dresses online without worrying what they will actually look like.
Online clothing shopping is obviously very popular, right? But the wedding industry has always had a hard time catering to the online shopper. With all the customization that goes into wedding wardrobe, the risk was always too big not to shop in person.

We've all heard the horror stories from brides who ordered their gowns and other wedding wardrobe online, only to get burned in the end. Either the dress that showed up looked completely different than the picture, or it didn't show up at all.
The hurdles that online wedding shops face include the customer not being able to see the color/quality in person, not being able to try it on, and never really knowing where the final product will be coming from.
But that has all changed…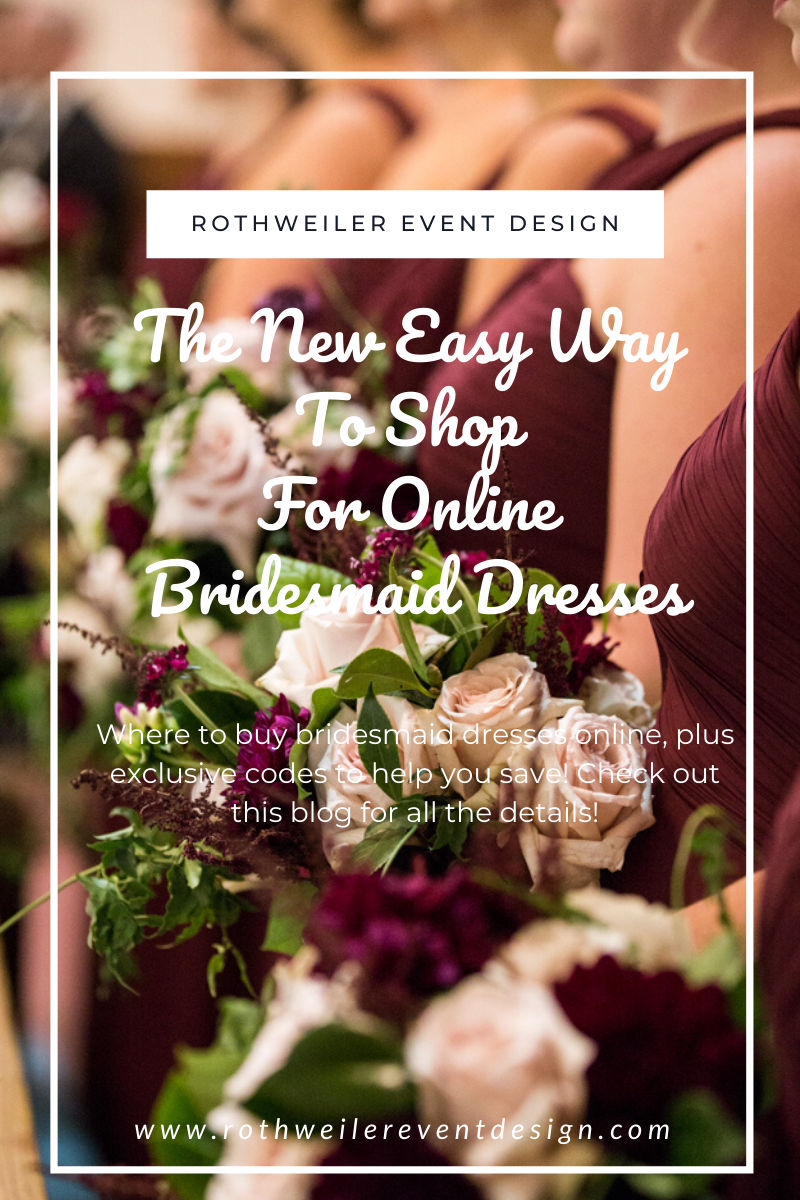 *Please note that most of the links of this page are affiliate links. This means if you click on a link and purchase, you will receive the same price, but I will receive a referral fee. This helps keep my blog free and allows me to share wedding planning tips with you. Thanks for your support!*
How To Online Shop For Bridesmaid Dresses
Kennedy Blue is an online boutique for bridesmaid dresses that you can visit right here. They have an extensive selection of styles and colors and their site is where you go to buy bridesmaid dresses online.
One of the challenges with shopping online is not seeing the product in person. With bridesmaid dresses, that means the color could look different, the fabric might not be what you expected, or any number of things could be wrong.
Think about any of the online shopping you do for regular clothes. How much do you end up sending back? There's a reason websites like Rent the Runway are popular; the risk of keeping something you don't like doesn't exist.
Kennedy Blue operates the same exact way!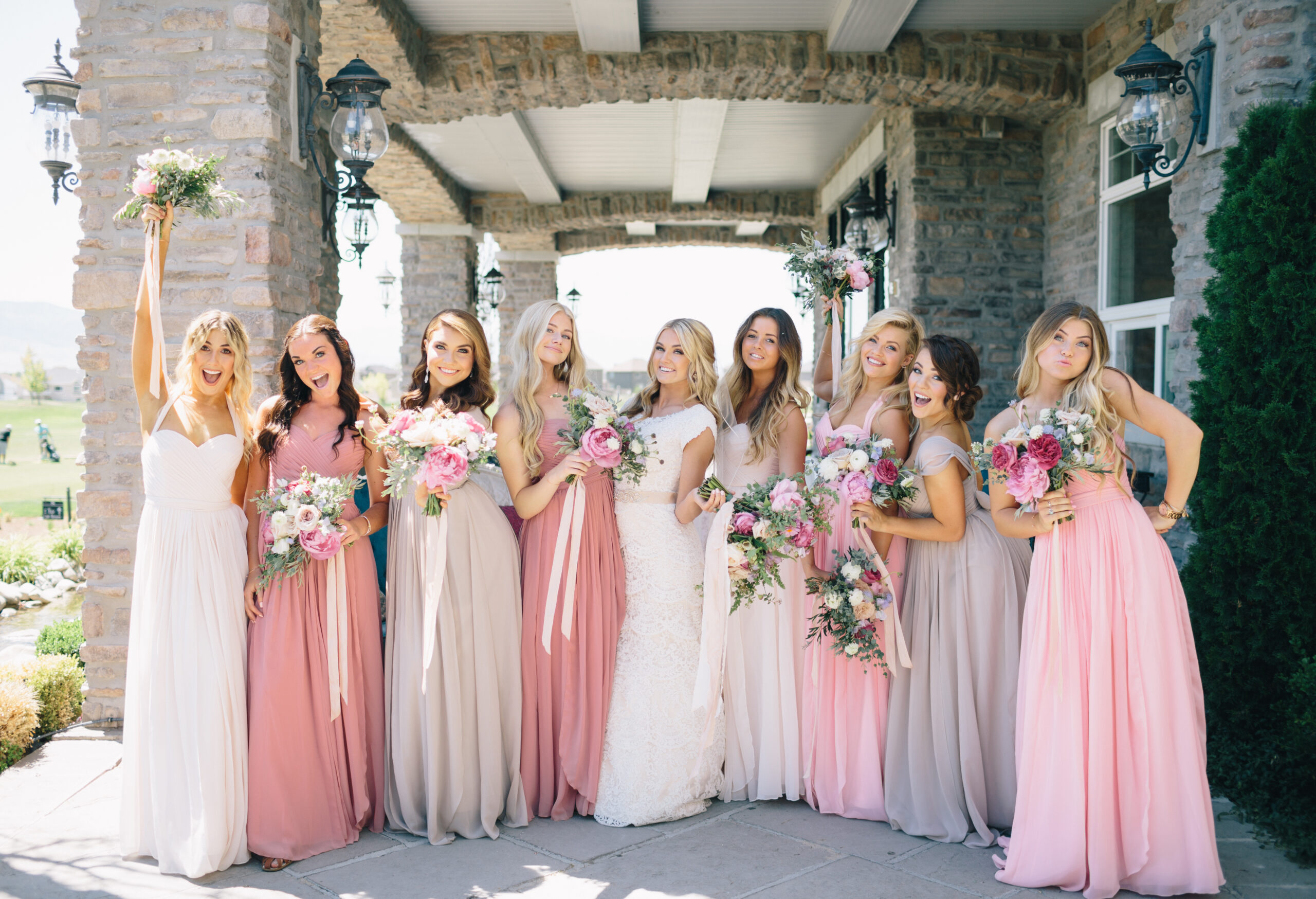 When you visit their website here, you can look through all of the bridesmaid dresses they offer. On each dress page you can flip through color choices until you find your favorite.
Here's the best part: You can then try those samples on from your own house.
Kennedy Blue offers bridesmaid dresses online that you can try on so that you don't get stuck with something you don't like. This is especially great for brides with bridesmaids in different locations. Instead of sending in measurements, or trying to coordinate schedules so everyone can go shopping on one day together, now bridesmaids can shop whenever they want!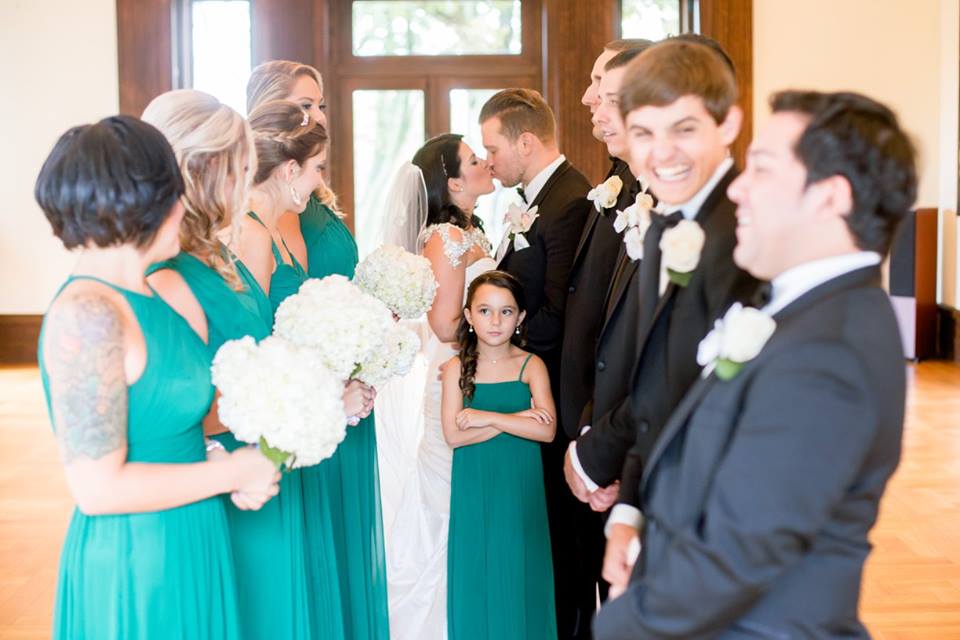 Once you select the dress or dresses you want your bridesmaids to try on, you order from the website to have them sent out. Make sure to read to the end of this blog for an exclusive 50% off discount code!
Their bridesmaid dresses fit like your normal size, and the website offers measurement instructions if anyone needs some help. Once the dresses are received, your bridesmaids will have 3 days to try on the samples and make a selection. Kennedy Blue even includes a size chart and measuring tape in order to determine the correct size for these made to order gowns!
After 3 days, it's super easy to get the samples back. Drop them in the shipping bag that came inside the box, affix the label that was also included, and call to have it picked up. You're done!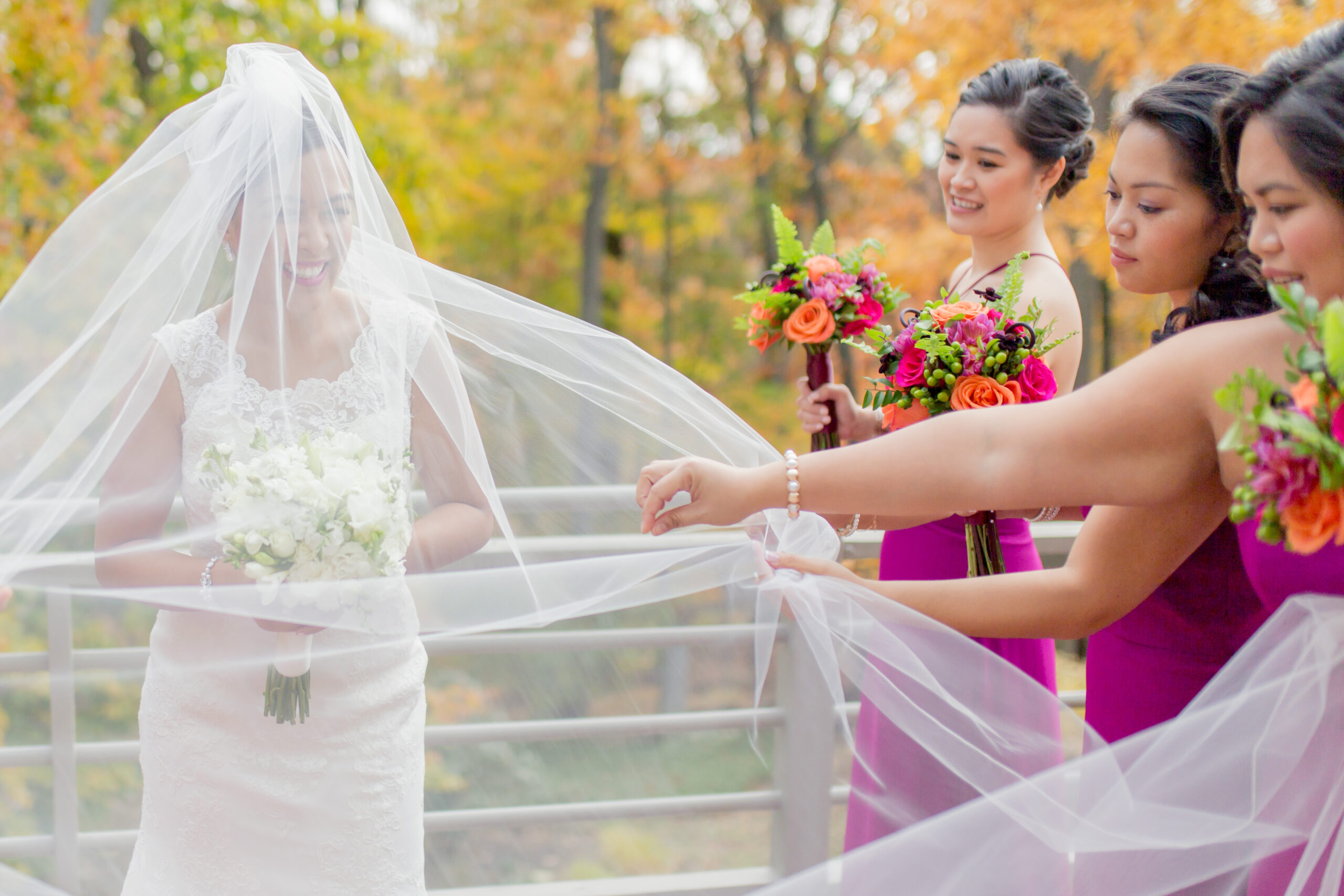 The orders are all made online where bridesmaids select their style, size, and color. It takes approximately 12-14 weeks to receive the dresses and you should leave extra time for any last minute alterations.
Bridesmaids behind schedule? No worries! Kennedy Blue offers a rush option for a small fee that will have the dresses to you in less than 7 weeks.
Just to put things in perspective, when you shop in store for bridesmaid dresses, some designers take up to 9 months to send your order. Kennedy Blue not only has a much faster turn around time, they're also based right here, in The United States!
I've put together a few samples of their bridesmaid dress collection, along with inspiration boards for each color and style. For all of your options, go to visit their website here.
Be sure to add your favorite styles and mood boards from below to your Pinterest page. Don't forget to scroll to the end for exclusive codes to save 50% off try at home dresses, free color swatches, and 15% off your bridesmaid dress order!
Seaglass-Navy-Cream-Pale Pink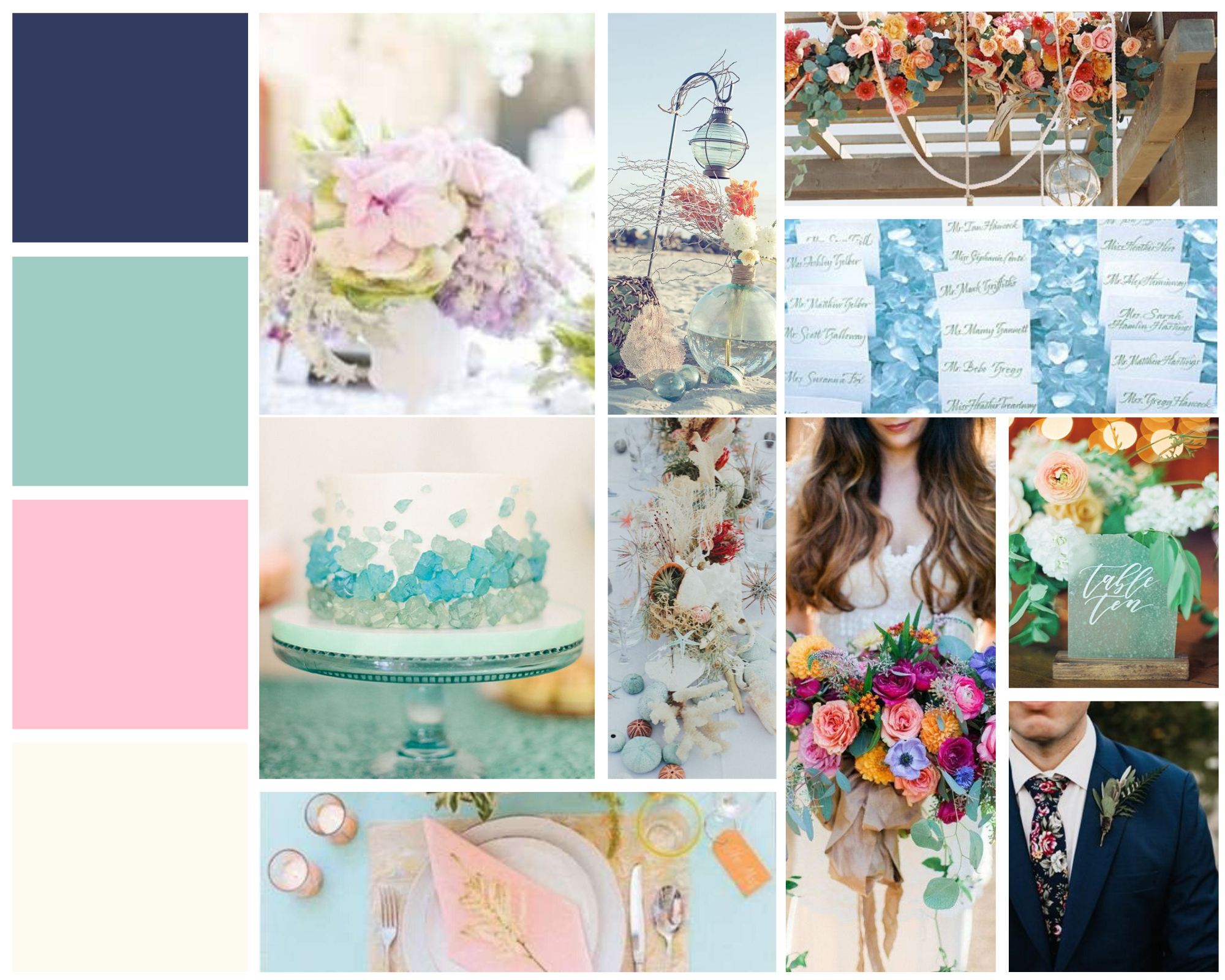 Having a Spring or Summer outdoor wedding? Whether you're at the beach or not, this fun combination of colors is perfect for that time of year! Kennedy Blue's Cameron dress in Sea Glass is the perfect choice for your bridesmaids! Check it out below and visit this link to try it on at home.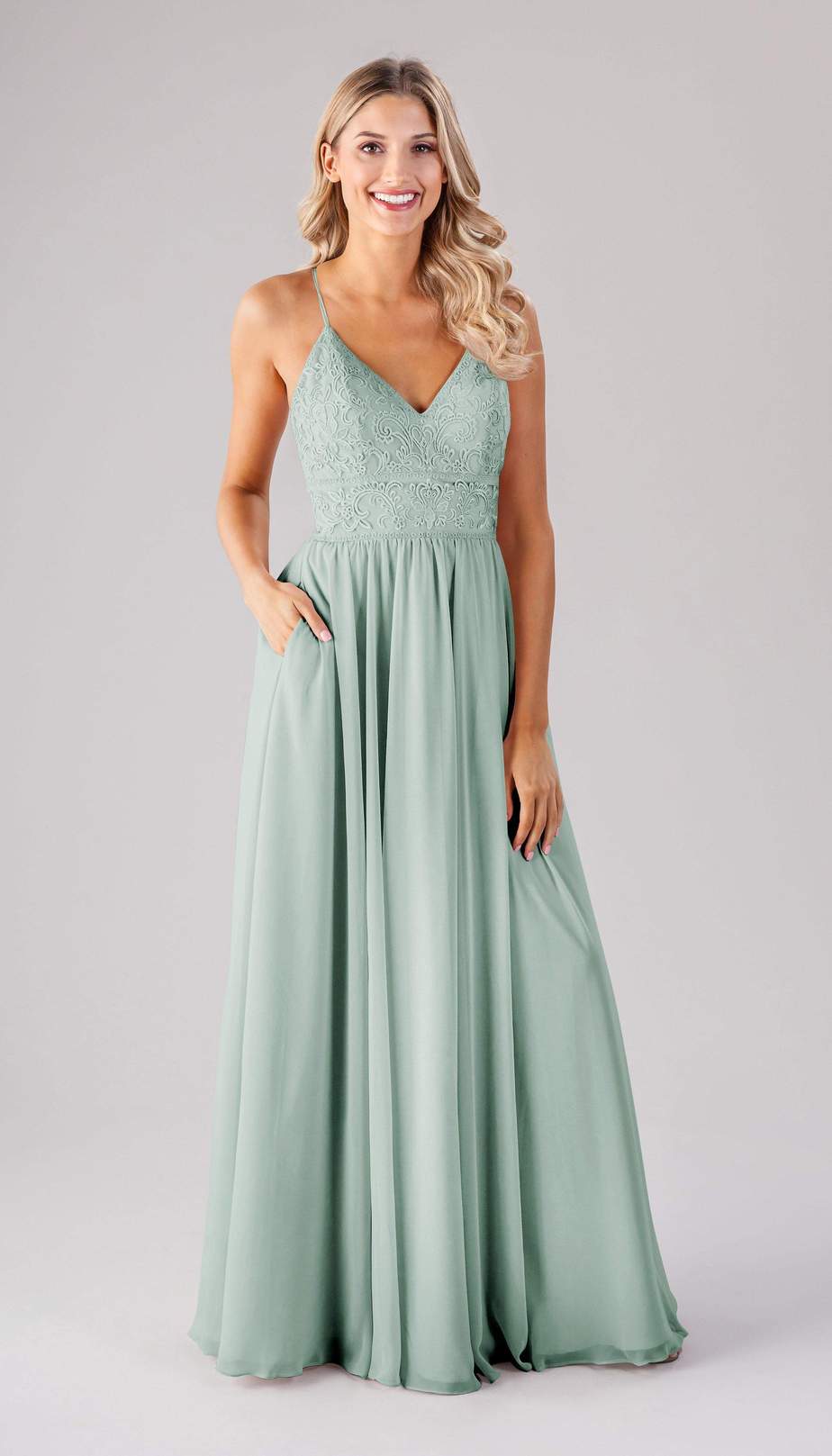 Beige-Copper-Eggshell-Rust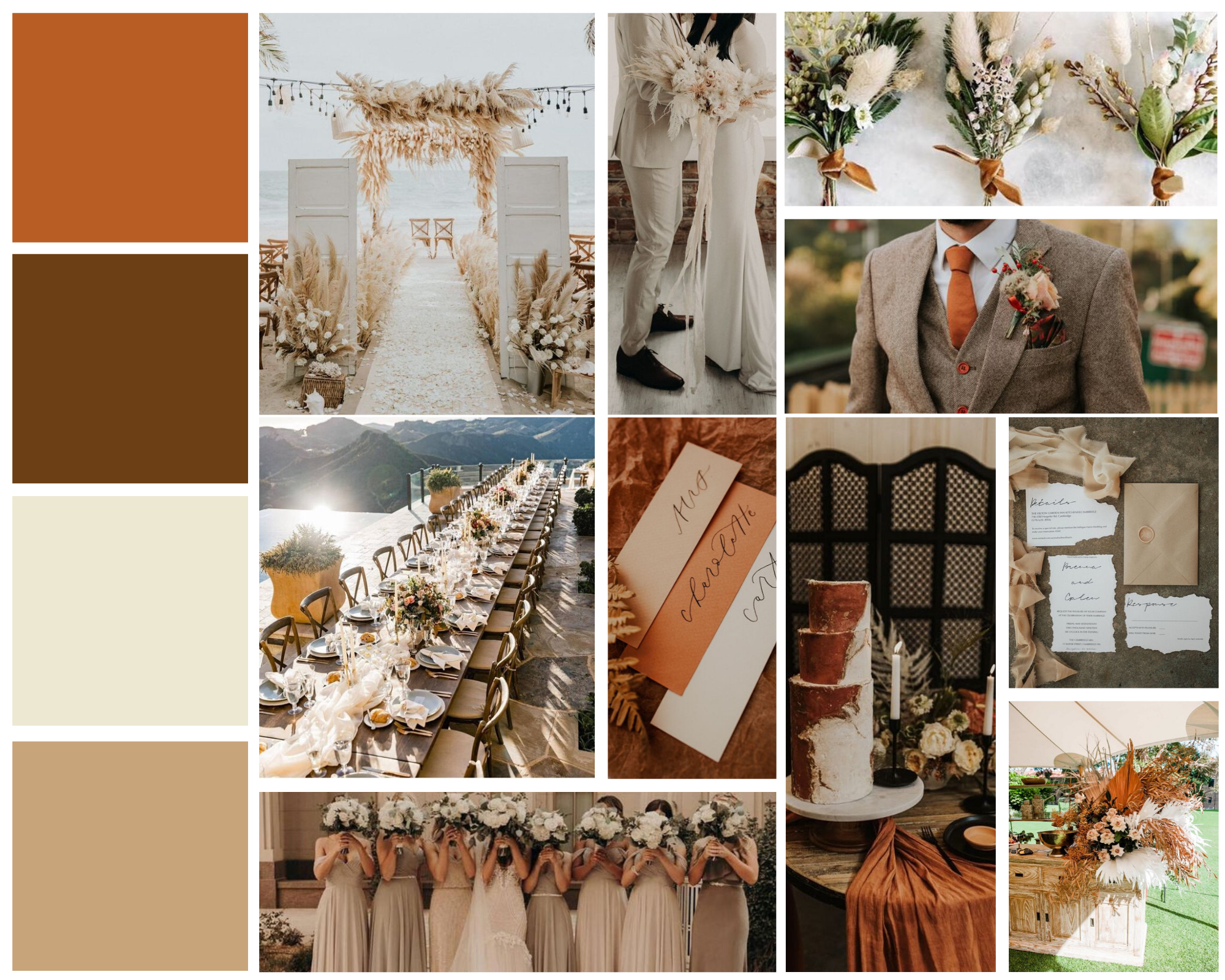 I love this mood board for a bohemian style wedding, especially with festival season becoming a new wedding trend! Capture these colors with a neutral color bridesmaid dress like Kennedy Blue's Dory in Latte featured here.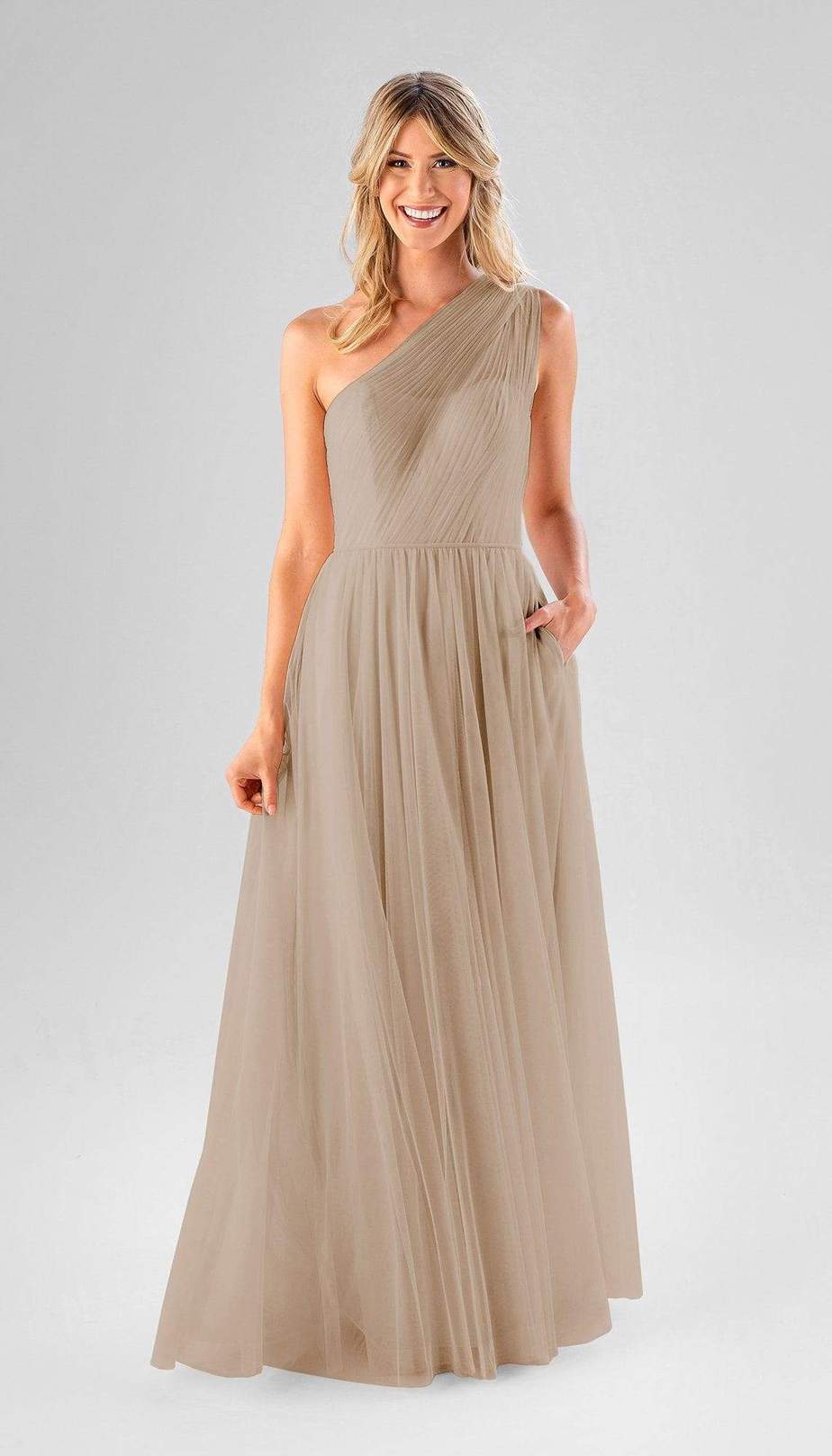 Bordeaux and Black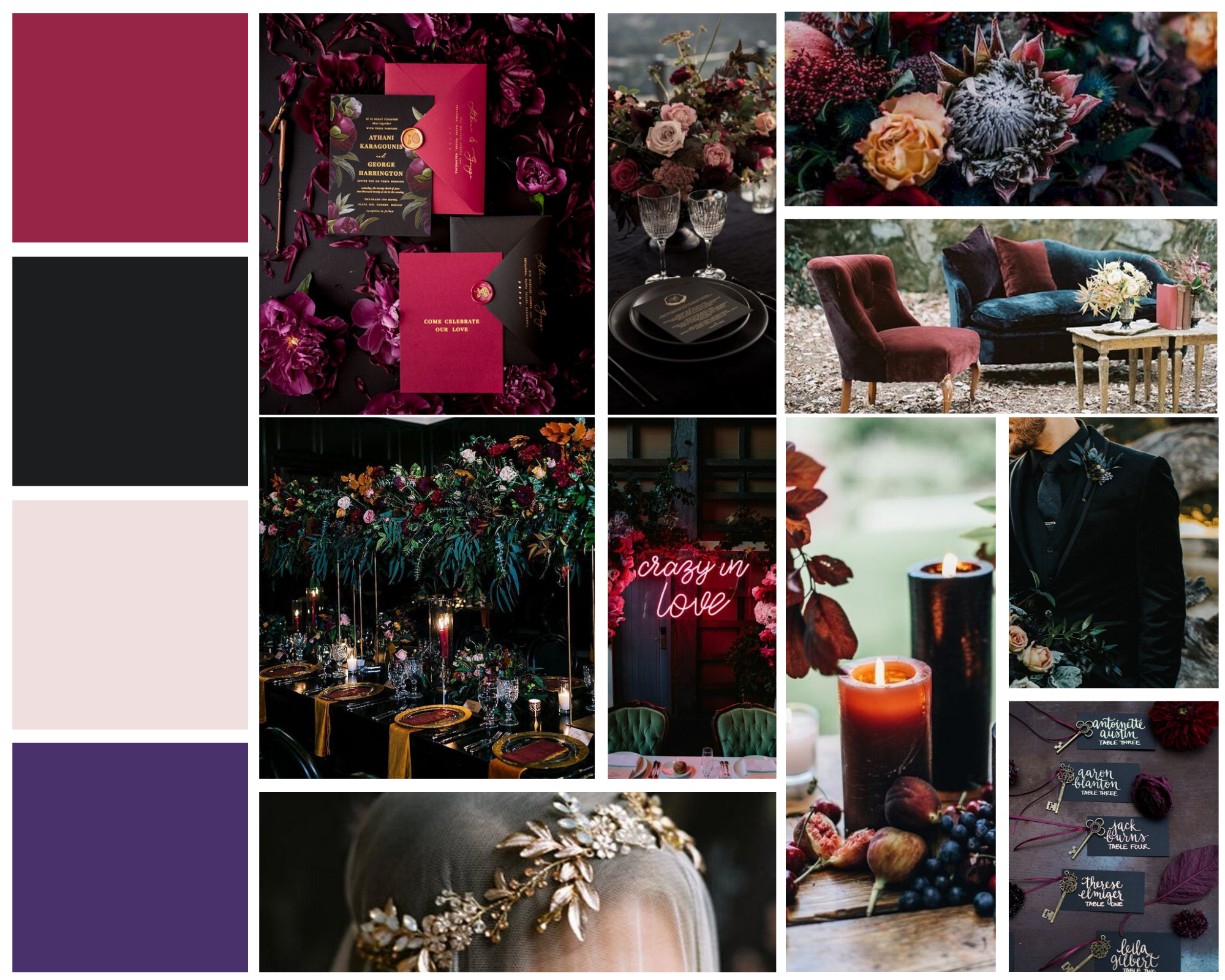 Take a walk on the wild side and break out the jewel tones for your Fall or Winter wedding. Create this unique look with your bridesmaids wearing Ella in Bordeaux from Kennedy Blue.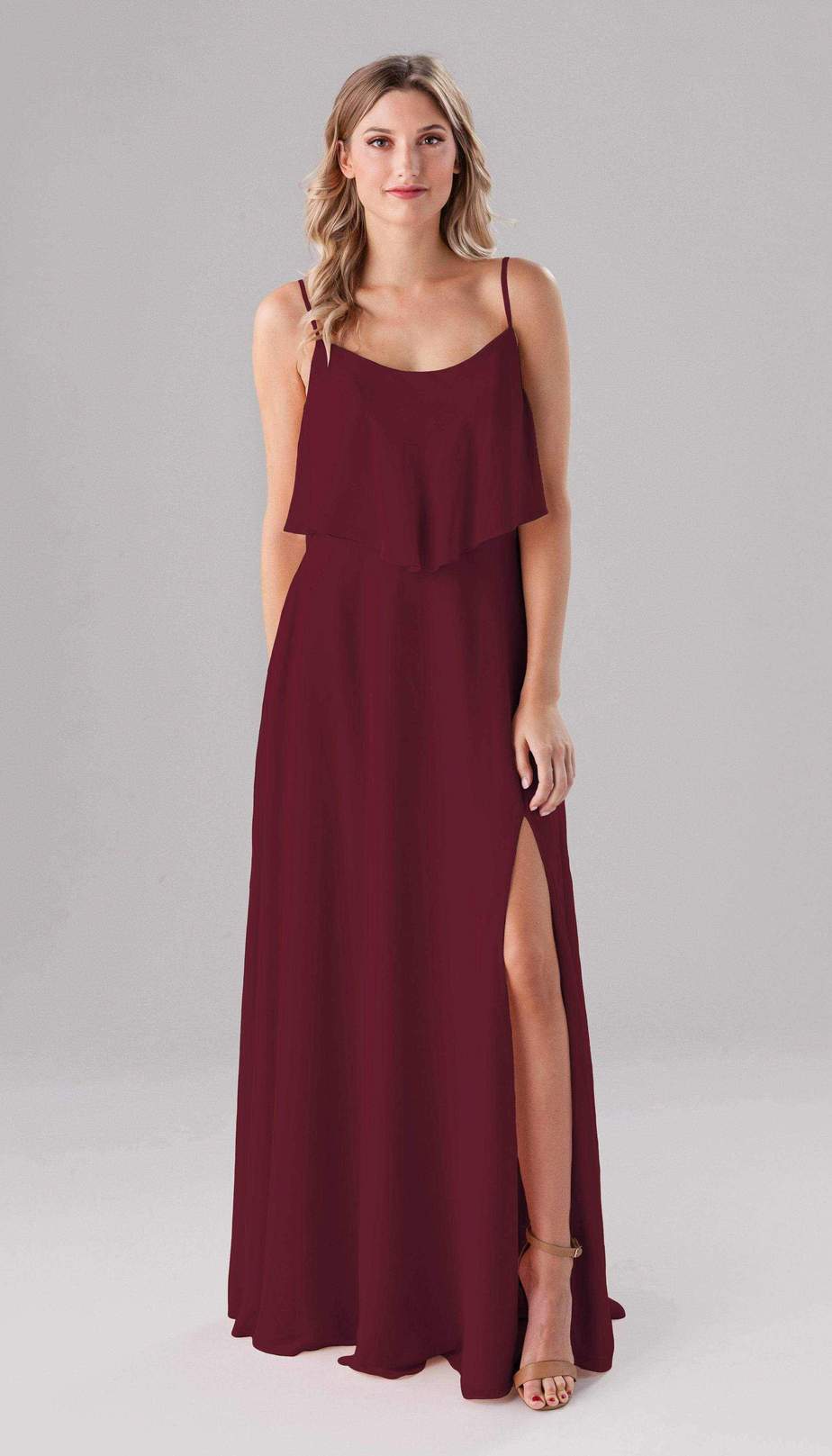 Sage-Ivory-Gray-Gold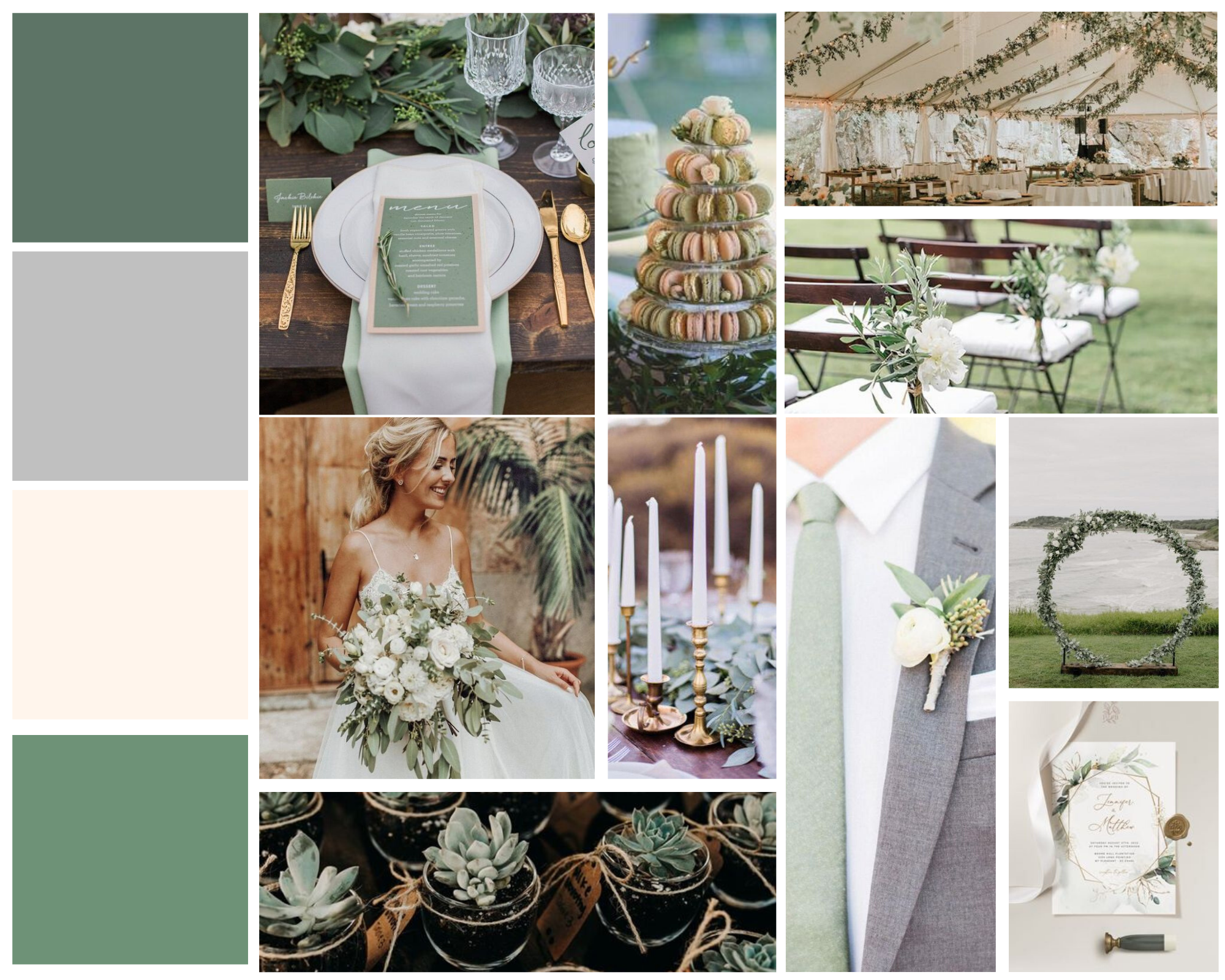 Sage is super popular for weddings right now, and you can create this classic look by starting with this mood board! Vibing with this entire look? Grab Bailey in Sage from Kennedy Blue now!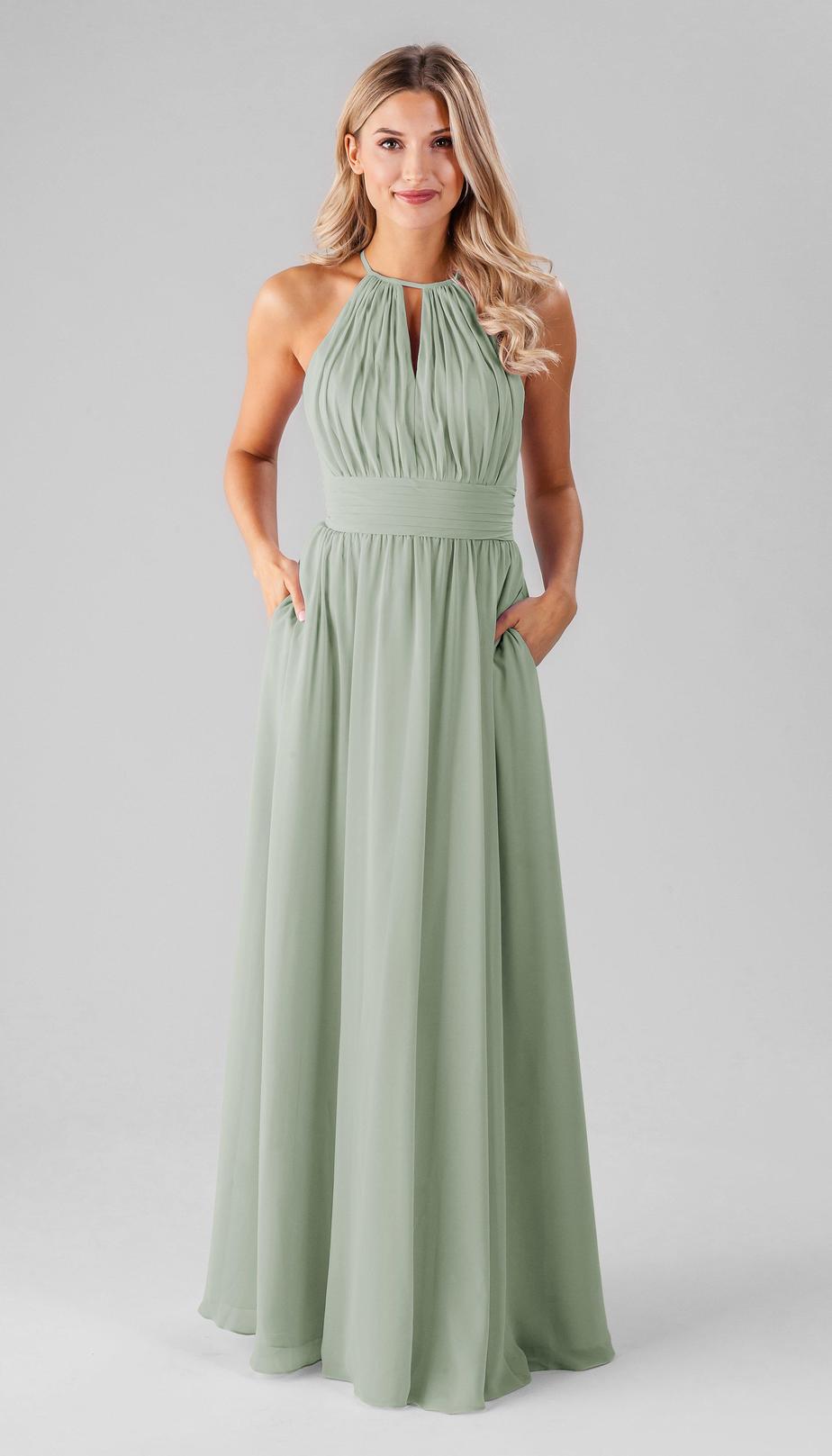 Pink-White-Mauve-Green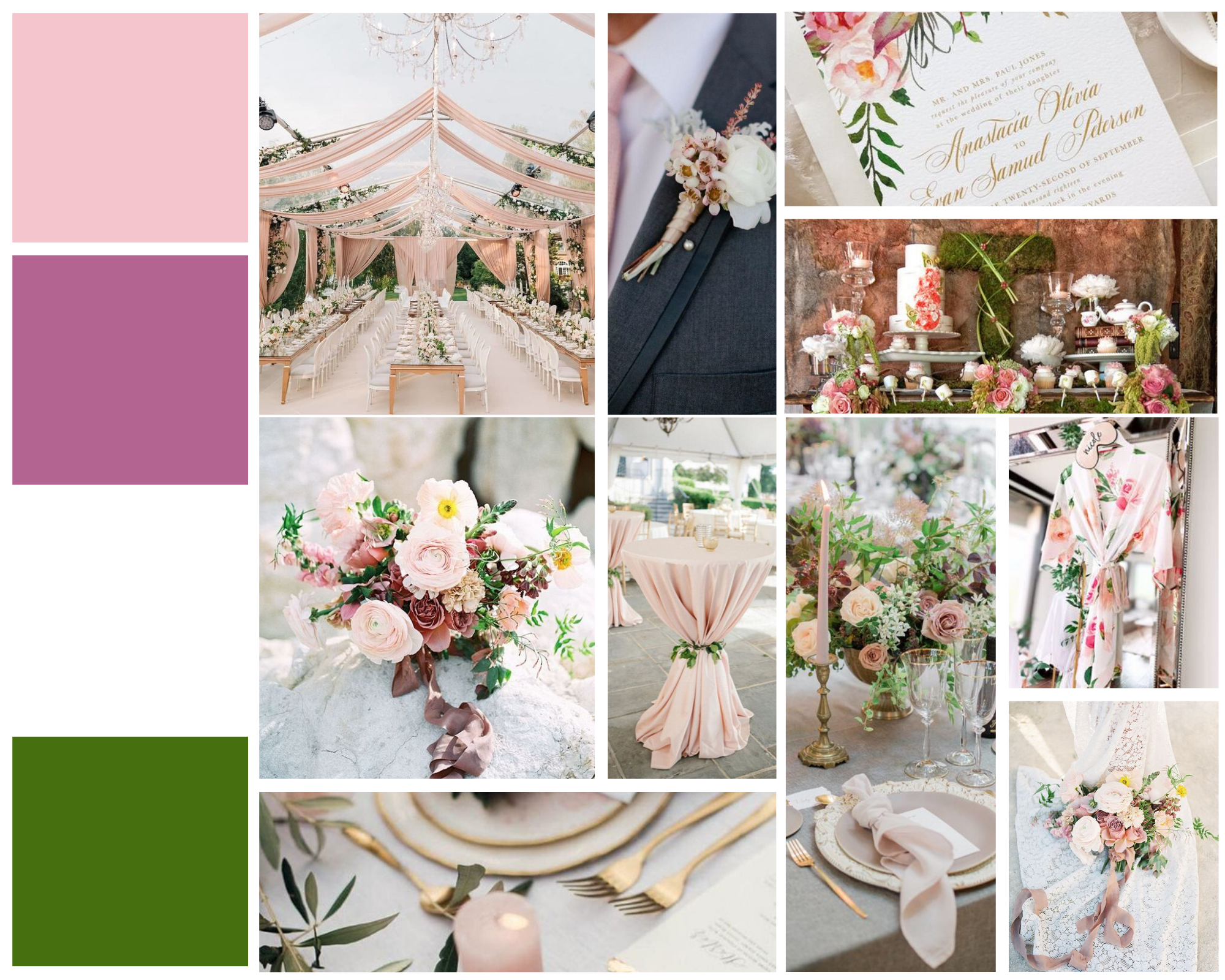 Fun and romantic, this combination of wedding colors is perfect for any bridal style. Dress your bridesmaids in Kennedy Blue's Logan dress in Desert Rose featured below and that you can order right here.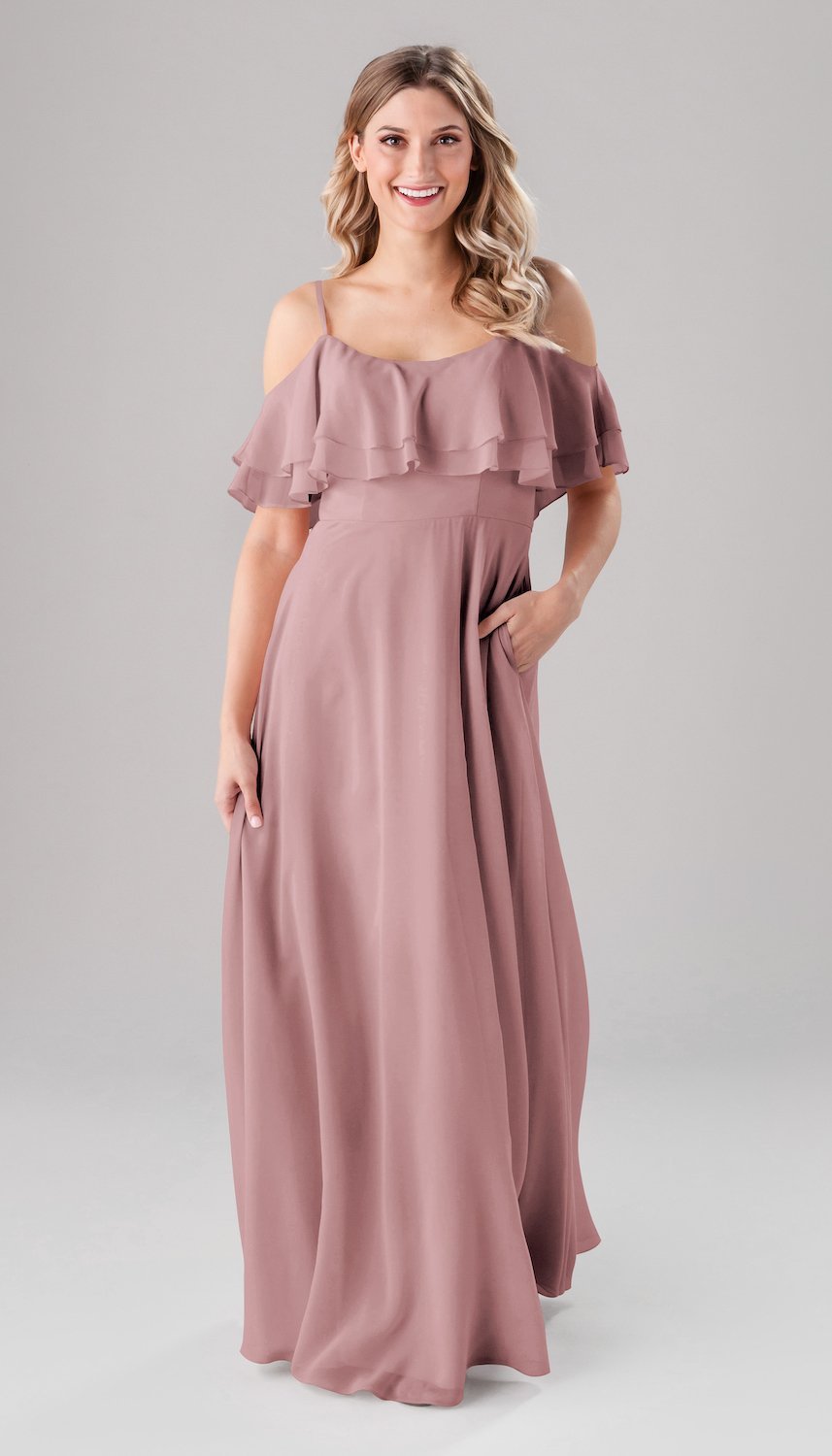 The Future Way To Shop For Bridesmaid Dresses
Kennedy Blue removes all of the problems that used to exist with shopping online for your wedding. You've got absolutely nothing to lose, so why not give them a shot today?
Follow these links with exclusive savings and let us know which style and color you selected in the comments section!
Exclusive Offer – Take 15% Off all Bridesmaid Dresses at Kennedy Blue with code ROTH15
Exclusive Offer – Get One FREE Color Swatch from Kennedy Blue with code ROTHFREE
Exclusive Offer – Get 50% Off Try at Home Dresses at Kennedy Blue with code ROTHTRY50