Let's talk about trendy invitation suites for fall weddings! Fall weddings offer a beautiful backdrop for couples to exchange vows amidst the vibrant colors and cozy atmosphere. As a wedding planner, one of the crucial elements to consider is the invitation suite. To help you make a statement and set the tone for your fall wedding, we've curated a list of 10 invitation suites that are hot for this season. From rustic charm to elegant simplicity, these designs capture the essence of autumn and will leave your guests excited for your special day.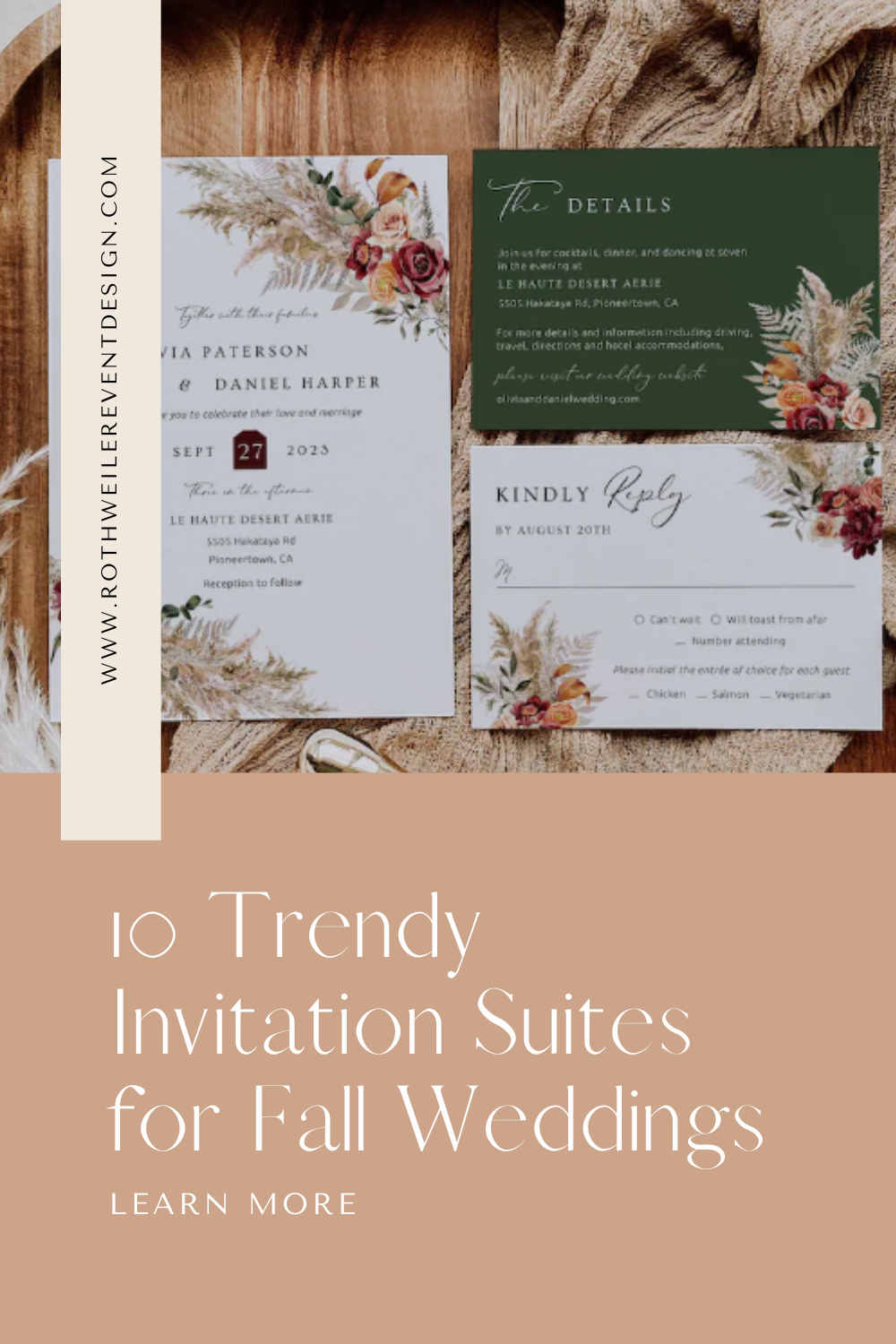 1. Rustic Elegance:
Combining earthy tones with elegant typography, these invitation suites exude rustic charm. Think warm browns, deep greens, and delicate floral accents. This style is perfect for barn or outdoor weddings with a cozy and romantic ambiance.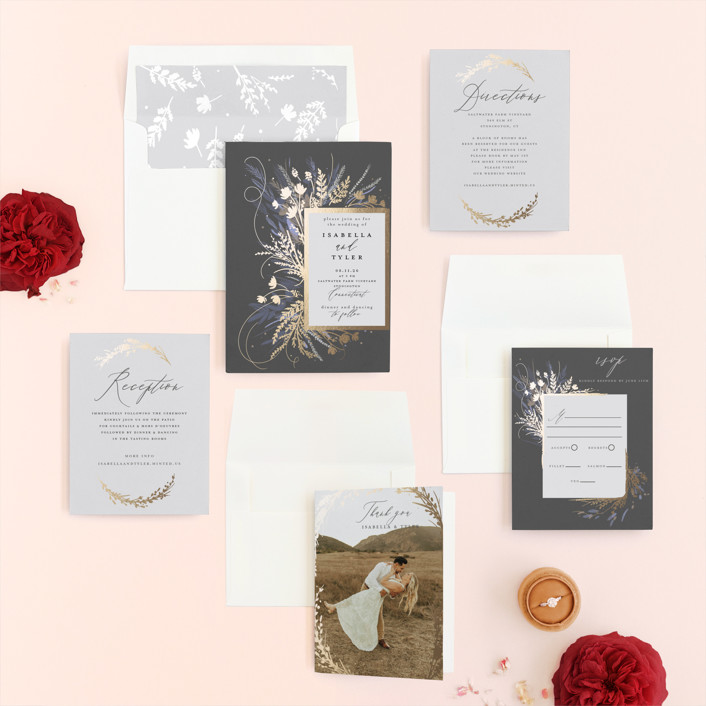 2. Moody and Mystical:
For a touch of mystery and drama, opt for invitation suites featuring deep jewel tones like emerald, plum, and navy. Add celestial motifs, such as constellations or moody landscapes, to create an enchanting atmosphere that captures the essence of the fall season.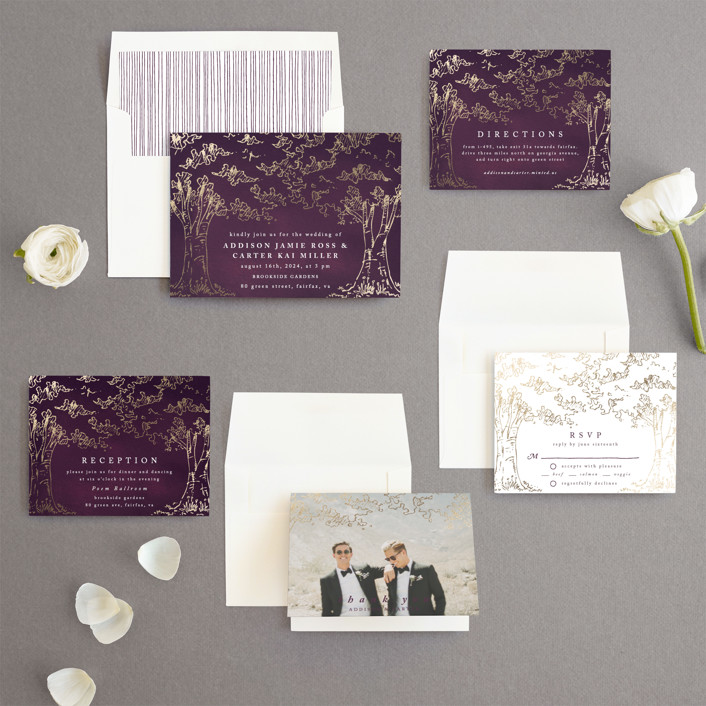 3. Whimsical Watercolors:
Watercolor designs are a popular choice for fall weddings. Incorporate soft, pastel hues reminiscent of falling leaves or create an ombre effect with warm oranges and golds. These suites are ideal for couples seeking a dreamy and artistic touch.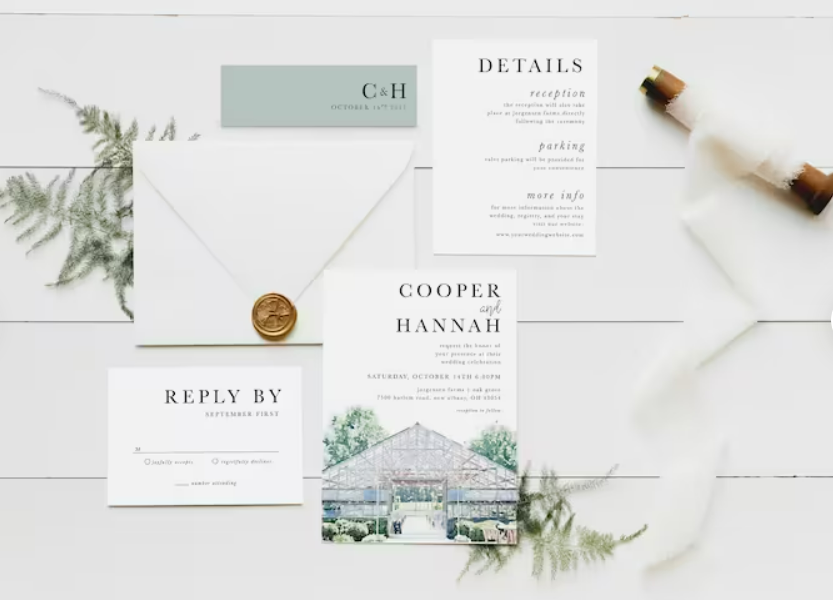 4. Bold and Minimalist:
For couples who prefer a modern and sleek aesthetic, choose invitation suites with clean lines, minimalist designs, and bold typography. Black and white combinations with pops of metallic accents, like gold or copper, can add an extra touch of sophistication.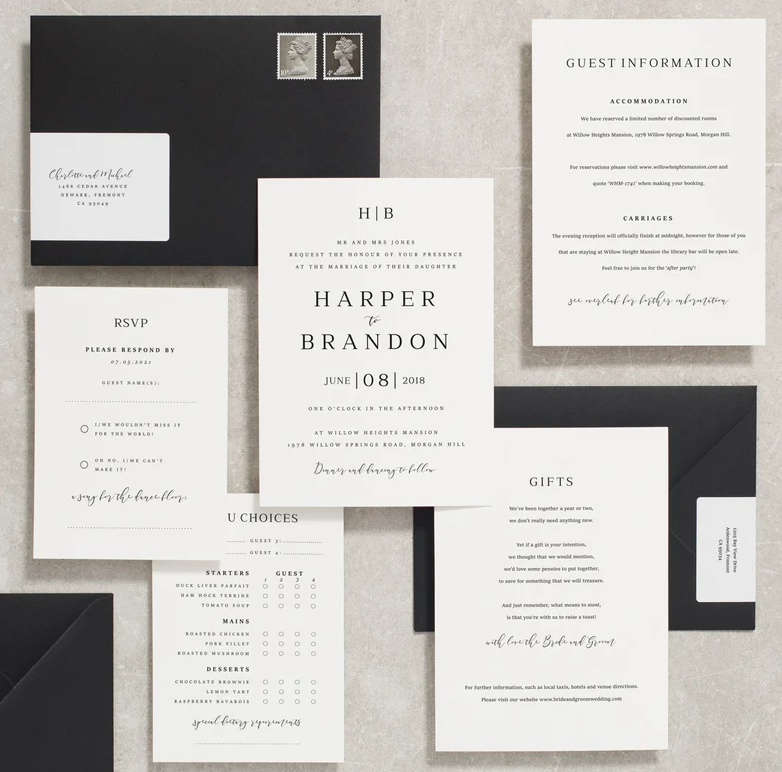 5. Nature-Inspired:
Embrace the beauty of the season by featuring nature-inspired elements such as leaf motifs, woodland creatures, or intricate botanical illustrations. These invitation suites seamlessly blend the autumnal charm with timeless elegance.
6. Vintage Romance:
Infuse your fall wedding with a touch of nostalgia by opting for vintage-inspired invitation suites. Think delicate lace patterns, antique motifs, and soft pastel colors like dusty rose or faded mustard. This style adds a sense of romance and elegance to your special day.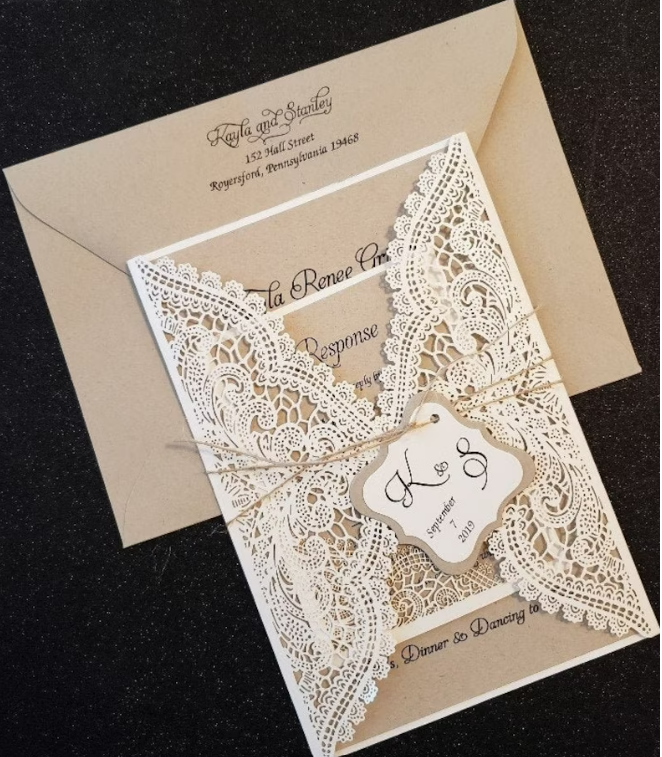 7. Geometric Delight:
Geometric patterns have been a popular trend in wedding stationery. Choose invitation suites with geometric shapes and modern typography to create a contemporary and stylish look. Deep burgundy, forest green, or mustard yellow are excellent color choices for a fall twist.
8. Harvest Hues:
Celebrate the bountiful harvest season by incorporating warm and rich colors like burnt orange, mustard yellow, and deep reds in your invitation suites. Complement these shades with natural textures like burlap or twine for a cozy and inviting feel.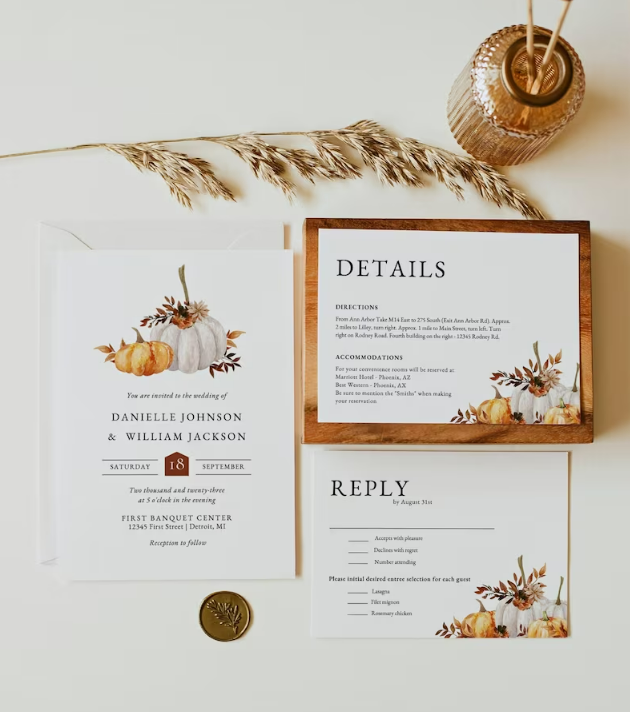 9. Luxurious Foil Accents:
Add a touch of opulence and shine to your fall wedding with invitation suites featuring foil accents. Copper, gold, or rose gold foil detailing on dark or muted backgrounds creates a stunning contrast and a sense of luxury.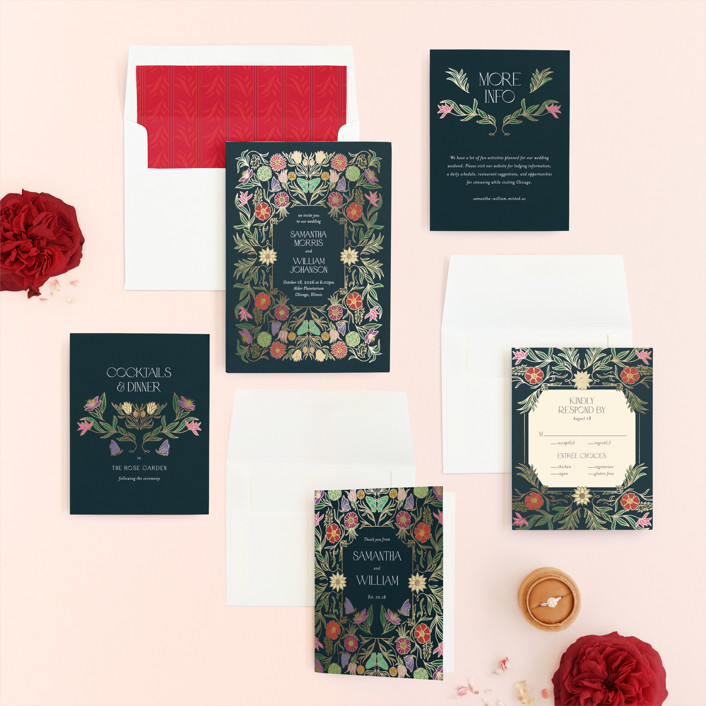 10. Bohemian Bliss:
Boho-inspired invitation suites are perfect for free-spirited couples who love a laid-back vibe. Incorporate dreamcatchers, feathers, or watercolor florals to create a bohemian look that complements the warm and relaxed atmosphere of fall weddings.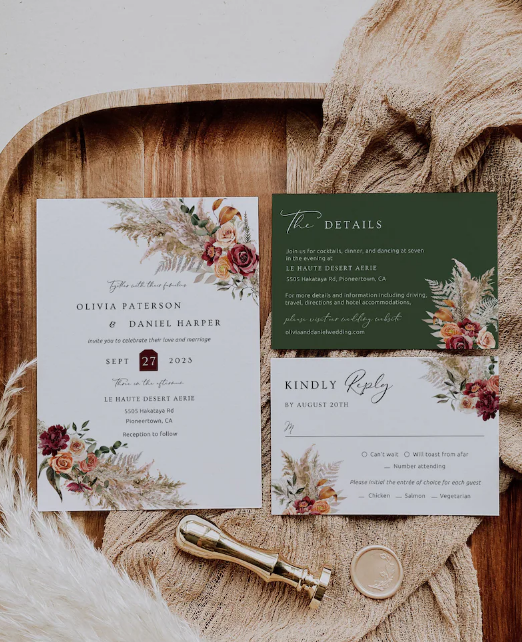 Choosing the right invitation suite sets the tone for your fall wedding and gives guests a glimpse of the magic they can expect on your special day. Whether you prefer rustic elegance, modern minimalism, or vintage romance, these 10 invitation suites capture the essence of fall and provide a glimpse into the unique style and personality of your wedding.
Remember, it's essential to choose an invitation suite that resonates with you as a couple and reflects the overall theme and ambiance you envision for your wedding day. Happy planning!