There are so many 2020 stunning Christmas trends we are obsessed with, that it was almost impossible to fit everything into one blog.  In fact, we had to split this up into three different blogs!
If you're reading this and thinking that it's a little early to start discussing Christmas Day 2020, you are actually one of the very few…
Related: Great Christmas Gift Ideas For Engaged and Newly Married Couples!
As it turns out, this year has turned everything so completely upside down that people are already starting to plan for the holidays. Searches for Christmas decorating ideas outdoors and indoors are higher than they've ever been before.
Why is that?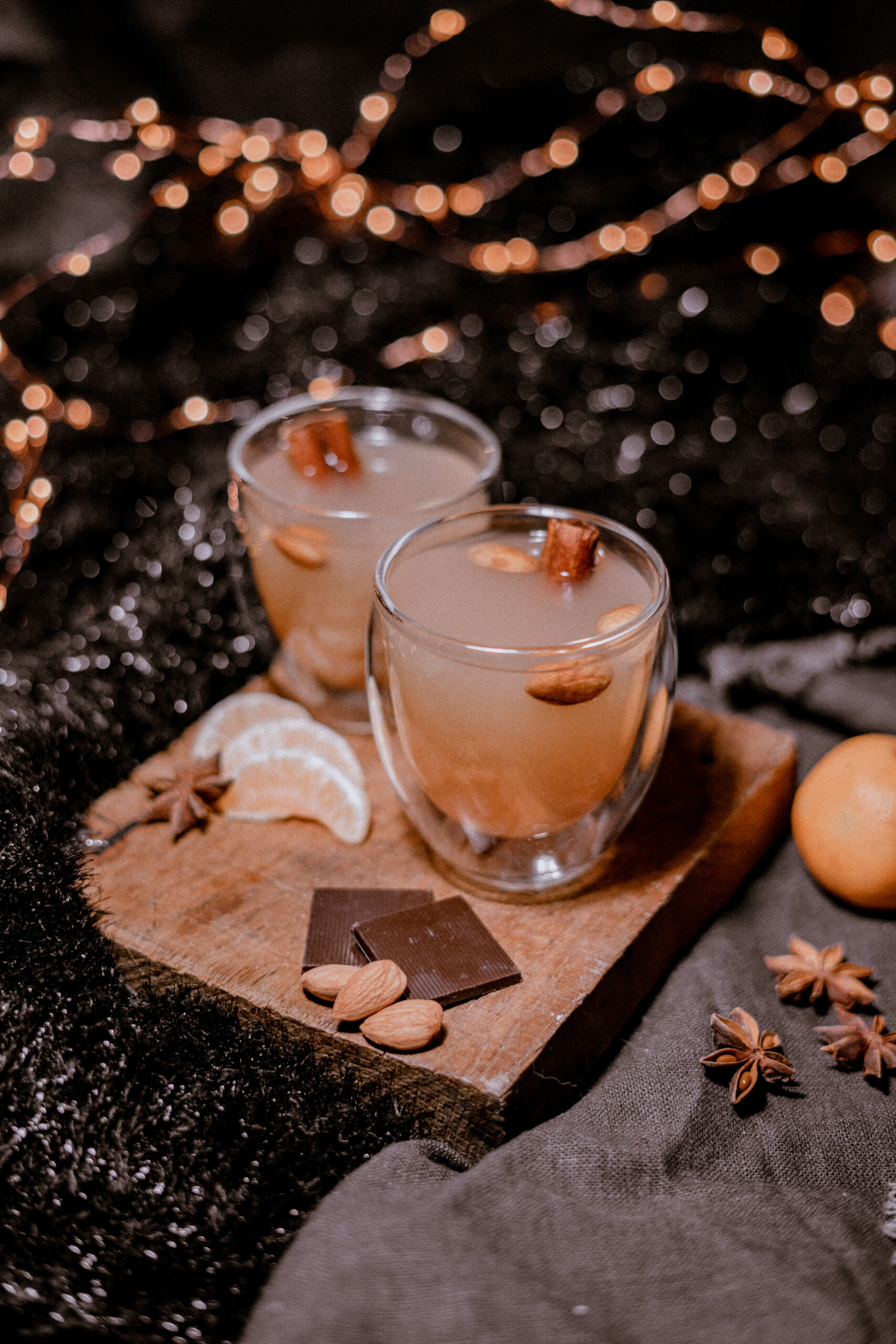 Well, it seems that people really want to get back to some sort of normalcy and happiness. Who can blame them? I know I'm in the same boat! Turns out that Christmas decoration ideas for 2020 is a great way to feel more positive and less "the world is ending".
This blog is the first in a series that we'll be sharing about how to make Christmas Day 2020 the best one you've ever experienced. Be sure to sign up for the mailing list so you don't miss out on the fun right here!
From Christmas dinnerware to everything you need to deck the halls, let's jump right in to the 2020 stunning Christmas trends we're swooning over…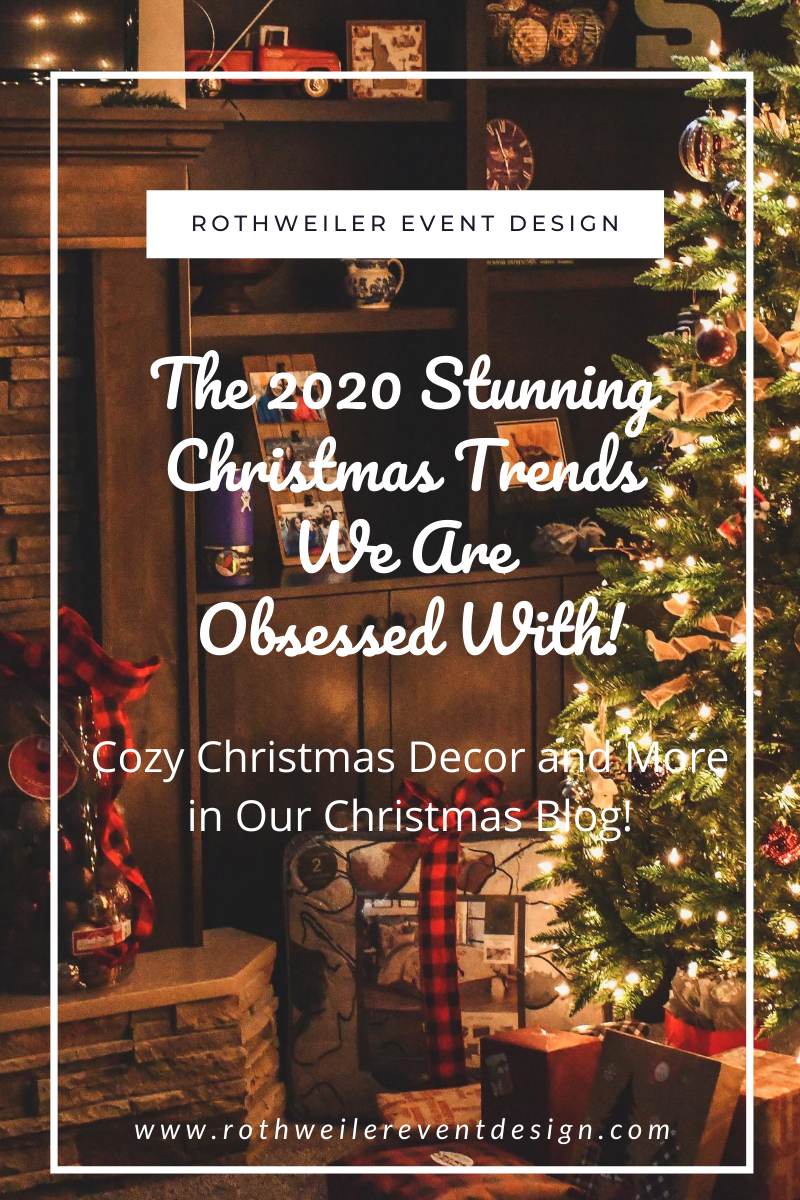 *Please note that most of the links of this page are affiliate links. This means if you click on a link and purchase, you will receive the same price, but I will receive a referral fee. This helps keep my blog free and allows me to share wedding planning tips with you. Thanks for your support!*
What Are The Colors For Christmas 2020?
I recently conducted a poll over on my Instagram page asking you guys how you'll be decorating for Christmas Day 2020. The overwhelming response was enough to confirm that people are already thinking about the holidays, even in July.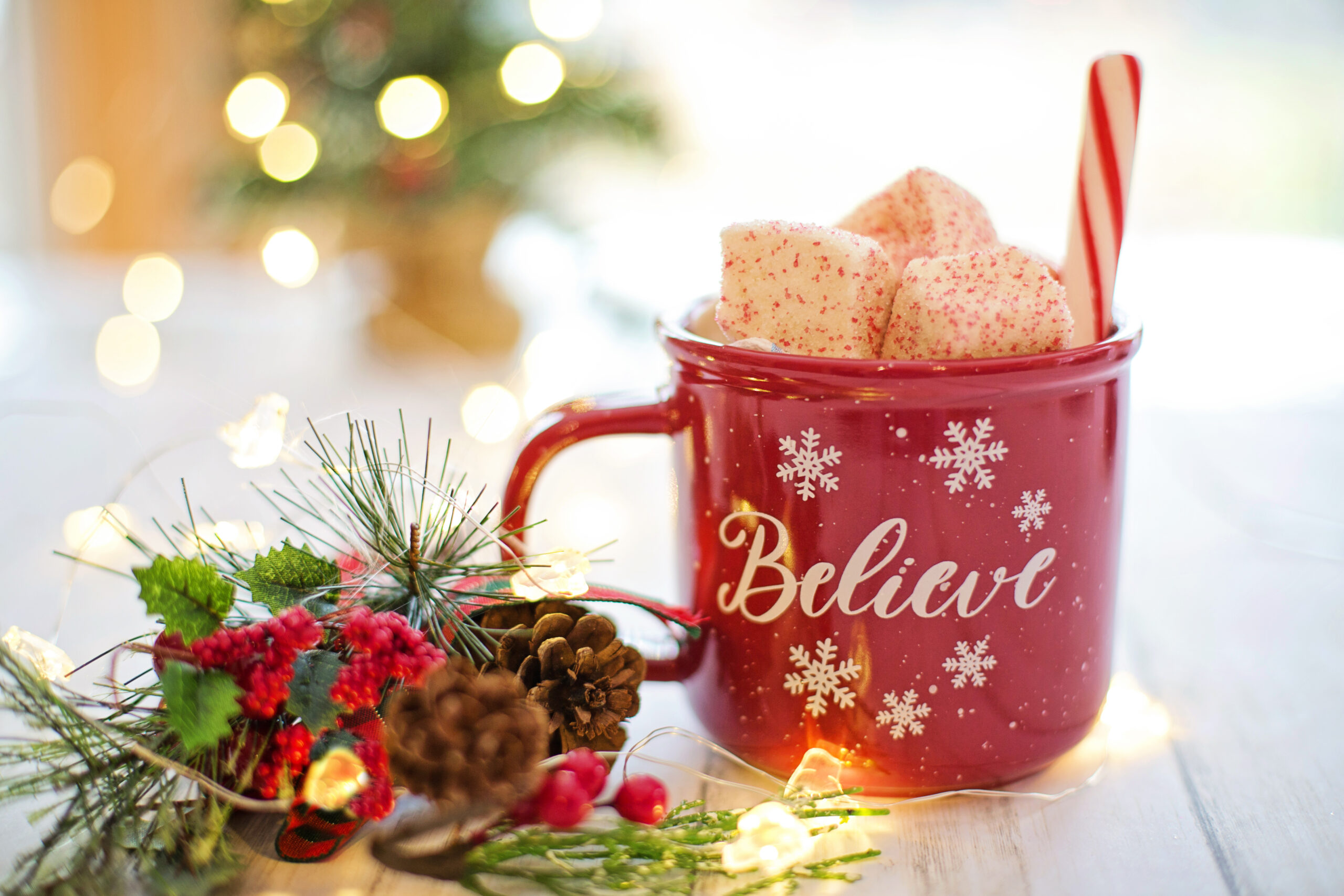 While red and green are the typical traditional Christmas colors, many of you said you would be mixing it up this year. Make no mistake, red and green are still super popular for this year's holiday season, but the Christmas color trends of 2020 include a few other combinations.
Related: DIY Your Country Christmas!
For instance, green is still making a big impact, but this year it's being paired with pale shades of brown to evoke that winter in the woods look. Red matches up with pink and silver for all the decorators looking for a super glam vibe. Then there's the monochromatic white palette, for a crisp and clean feeling.
How do these color combinations and all the others play a part in Christmas 2020 design trends?
What Are Some Good Christmas Themes?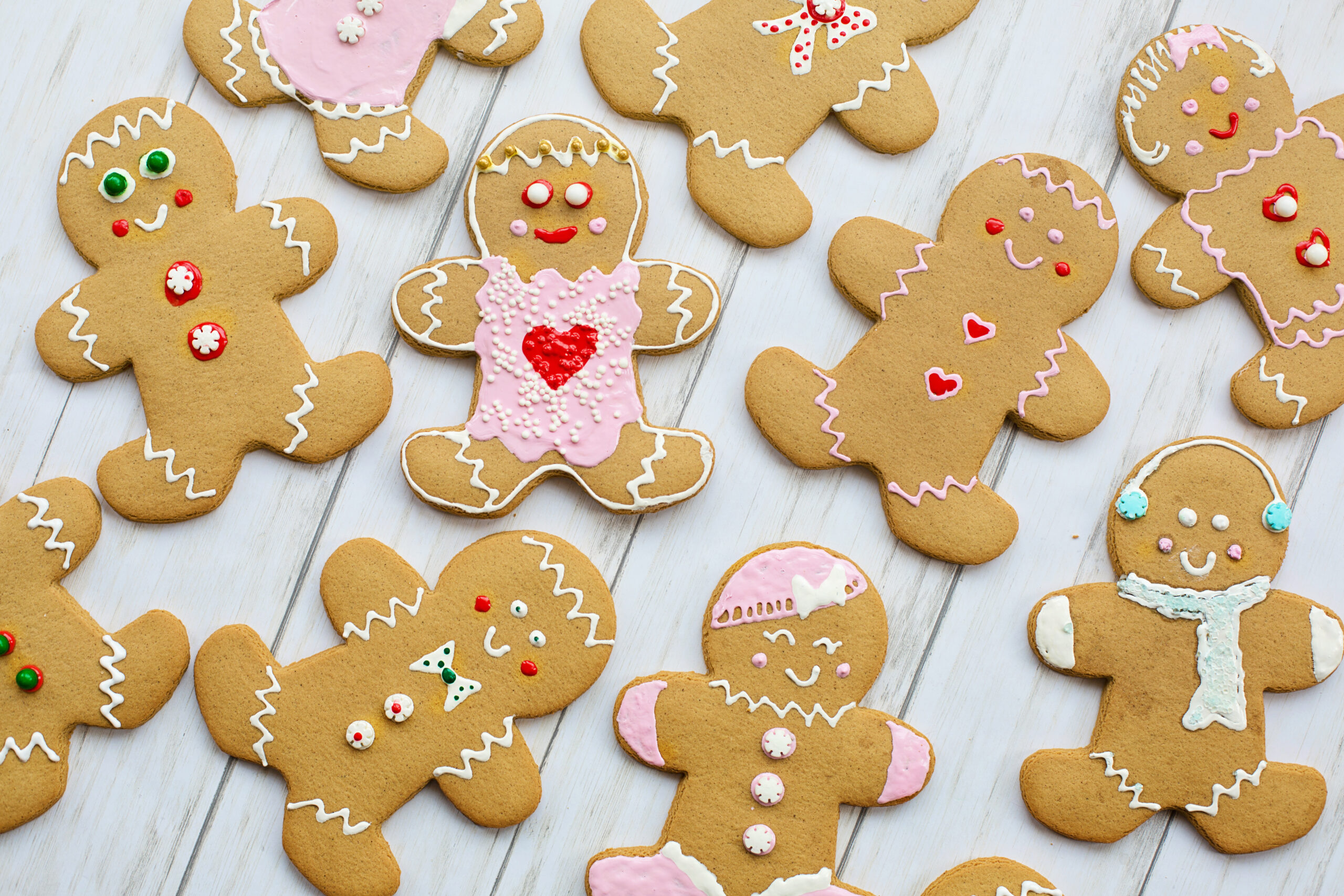 2020 Christmas decorations have it all! Since this year is more than just your traditional red and green, that also means there are a few unique themes popping up.
When I first starting the research for this blog (and it was a lot trust me), there were 5 Christmas decor trends for 2020 that I saw the most. Even though they have similarities, it wouldn't be fair to lump any of them together.
That means I had to include all five 2020 stunning Christmas trends in this blog in order to give you guys all the Christmas decoration ideas for 2020. Christmas tree trends for 2020 range from your traditional pine tree to one painted completely pink and dripping with glitter.
For each trend, I wanted to include things for every room of your home. I also wanted to be super conscious of everyone's budget since this year has been an especially rough one. Of course, the Christmas decoration ideas are all perfect for small spaces and larger ones as well.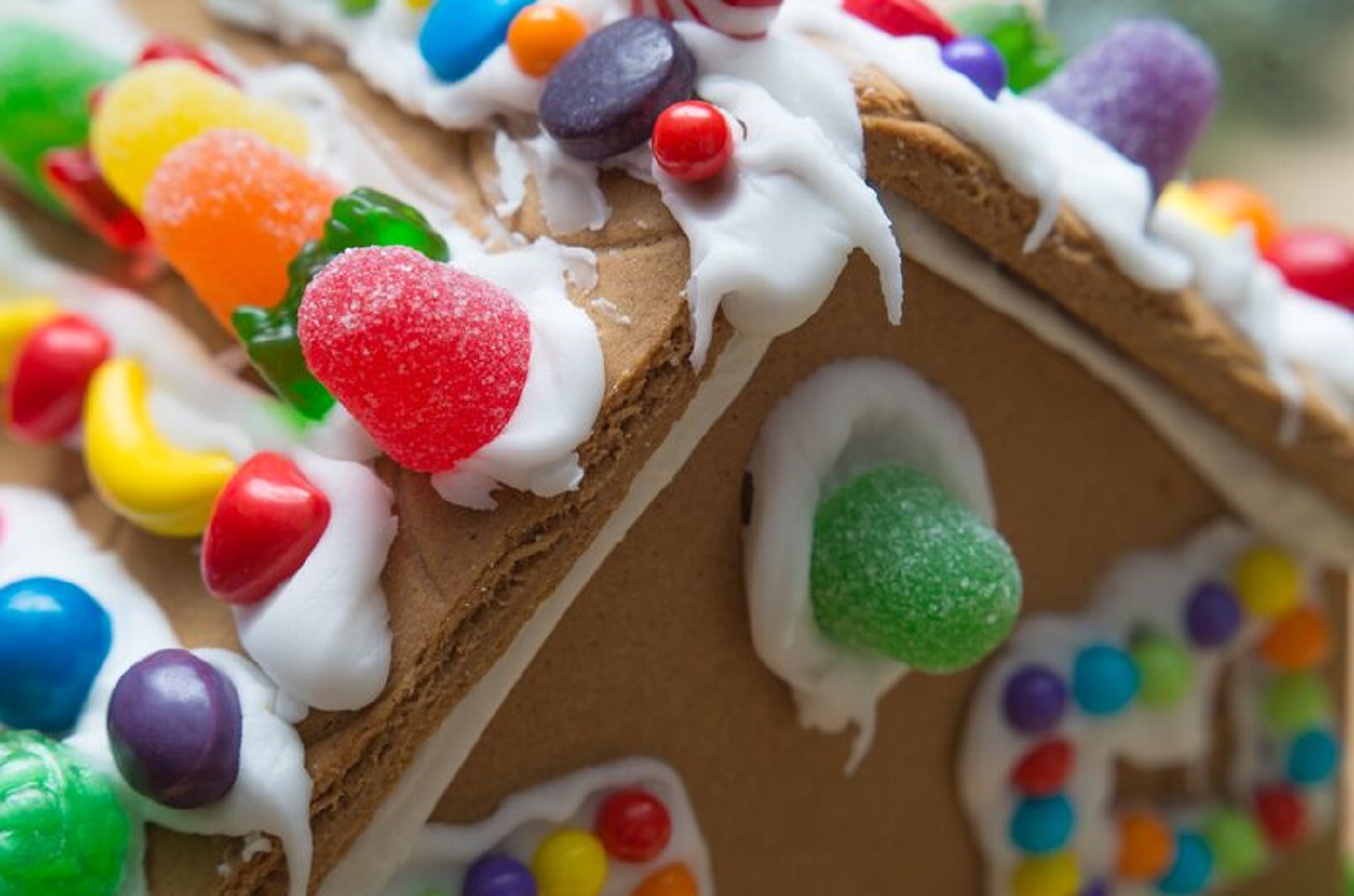 Are you ready to hear what the five 2020 stunning Christmas trends are, and find out how you can bring the magic into your home? Let's go!
Cozy Christmas Home Decor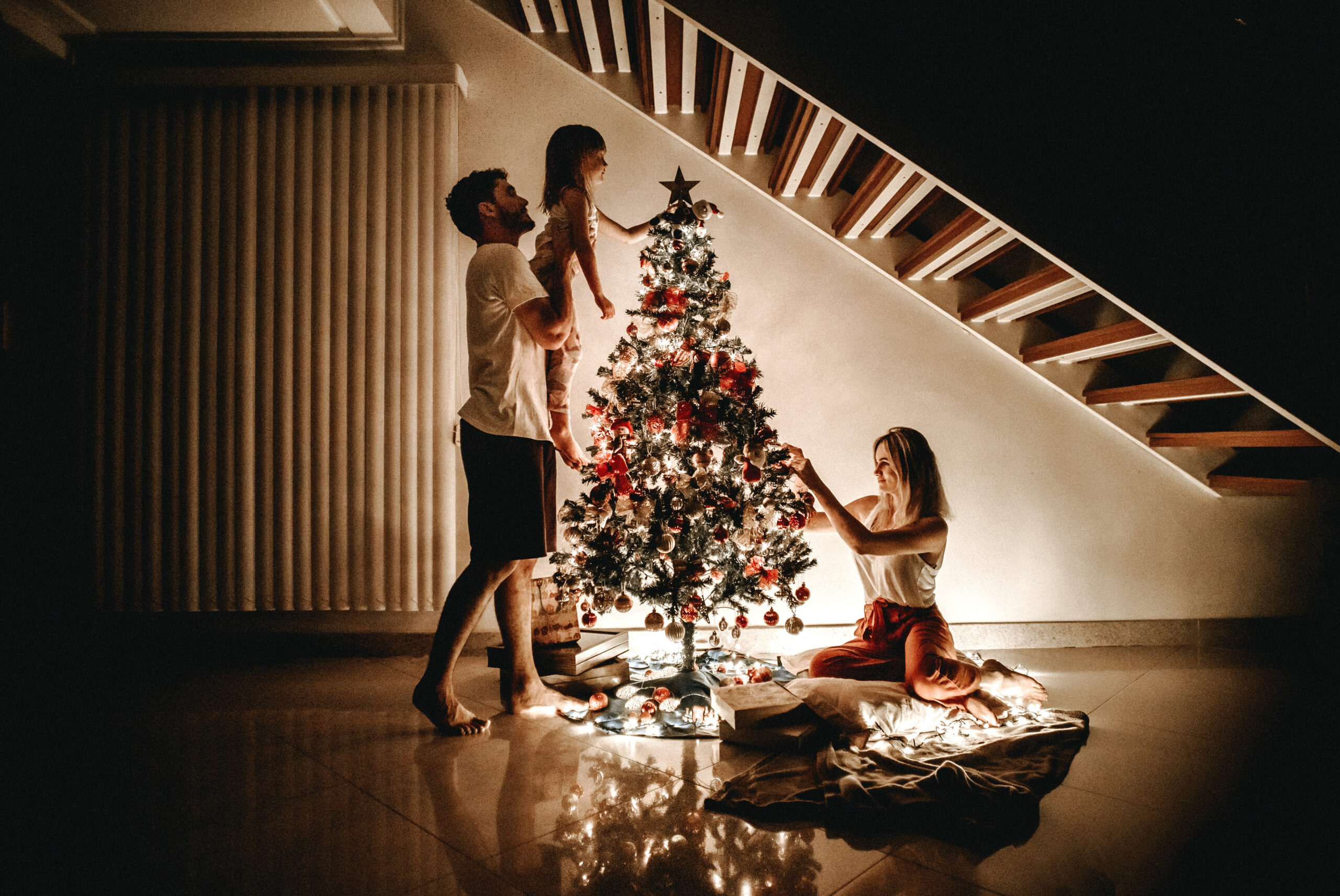 Cozy Christmas cottage decor is a huge hit among people already planning how to deck the halls this year. Cozy Christmas decorating ideas is always something people search for, but this year, it's what people are craving.
This makes total sense when you've been quarantined for an entire year and haven't seen your friends and family in months, right? We want to feel warm and fuzzy during the holidays.
But, you might be wondering how that will even be possible if we can't get together around the dinner table. Even if Christmas Day 2020 isn't your normal, there are plenty of ways to make your home feel warm and bright. For the couples with kids, the couples without, the immediate family that has been sheltering in place, and everyone else, here are your cozy Christmas ideas and inspiration!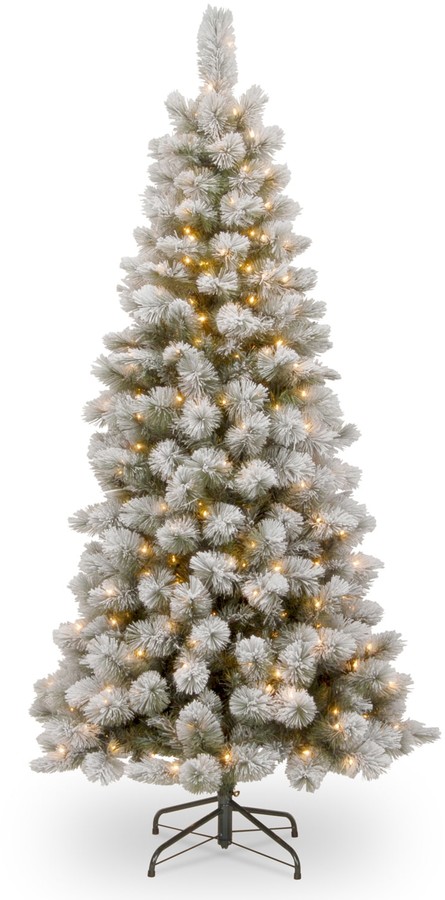 Cozy Christmas tree decor begins and ends with this gorgeous tree that is covered in white lights and fake snow. Social distancing could keep plenty of people from hitting up their local tree farm this year, and it's always a good idea to have a fake Christmas tree in the house. You can pick this beauty up right here.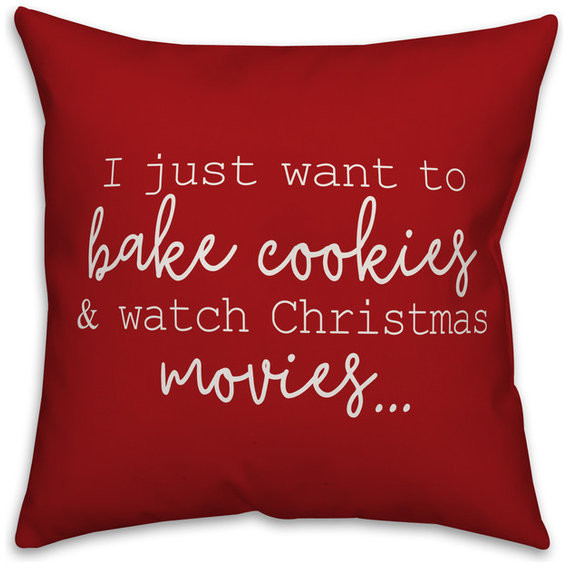 Nothing says "Cozy Christmas" like sitting on the couch with some hot cocoa and a marathon of cheesy Christmas movies. If that sounds like heaven to you, then be sure to pick up this pillow!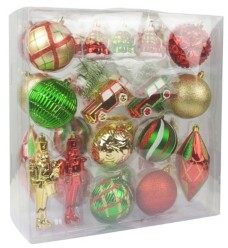 Work off all the quarantine 15 and allow yourself to gobble up those Christmas cookies by adding cozy Christmas tree decor. Reaching up really high and bending down super low to add these red and green ornaments absolutely counts as a workout. Here's where to buy this box of joy!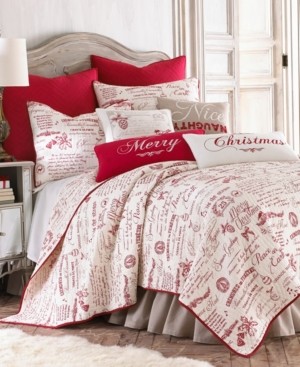 Ok, I am obsessed with bringing a theme throughout an entire space. For weddings, that means going past the centerpieces and creating designs everywhere you turn. With Christmas, that means grabbing this gorgeous bedding set so you can have those dreams of sugar plums.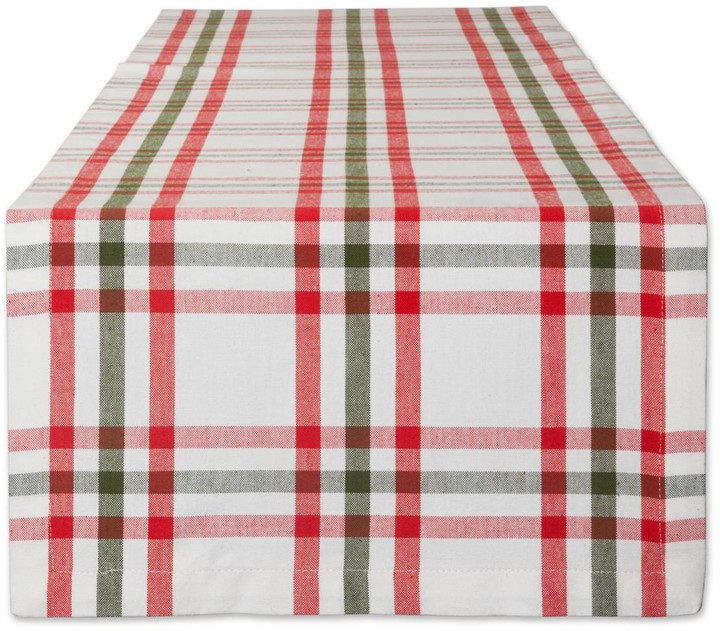 It doesn't matter if your cozy Christmas dinner menu is for 2 or 20 this year…adding a beautiful tablecloth like this one above is a no-brainer! Enjoy the whole month of December and make each dinner special by sitting together at the table covered in red and green stripes.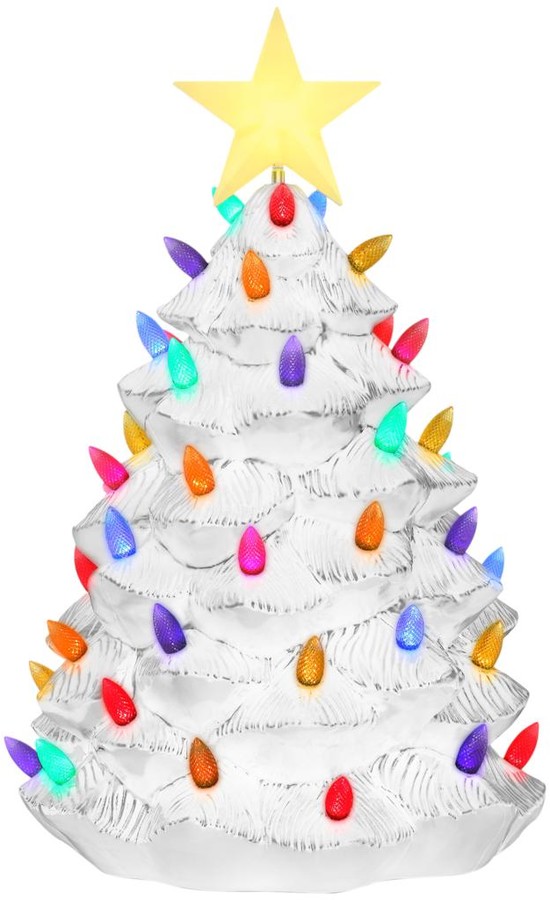 I don't know about you, but I really need a break from adulting after this year! Nothing makes me feel more like a kid at Christmas than some old fashioned decorations like this vintage white tree. Just plug it in, take a deep breath, and get that cozy vibe you had as a child.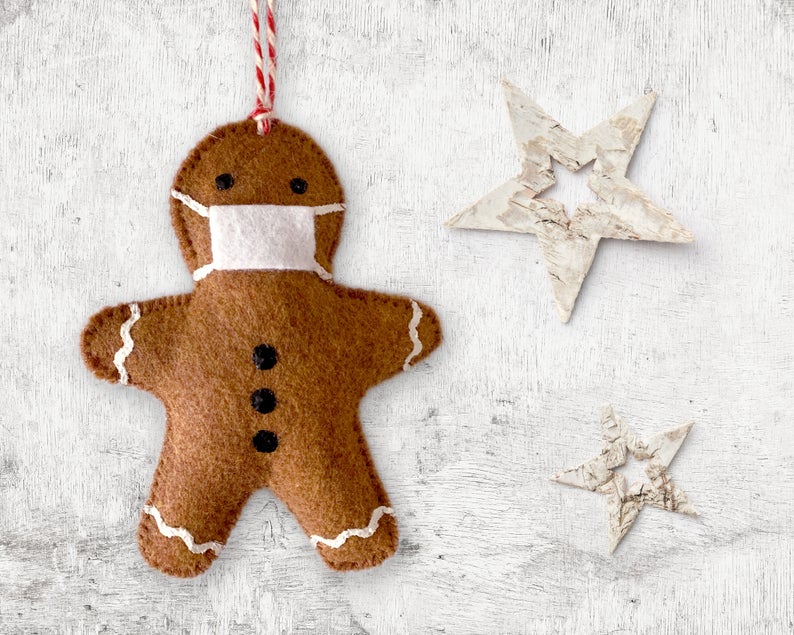 Every year at my house. we buy at least one new ornament. Typically, we pick it up on our traditional family vacation to The Outer Banks…but that got canceled this year (thanks COVID). This gingerbread ornament, however, is a totally acceptable substitute!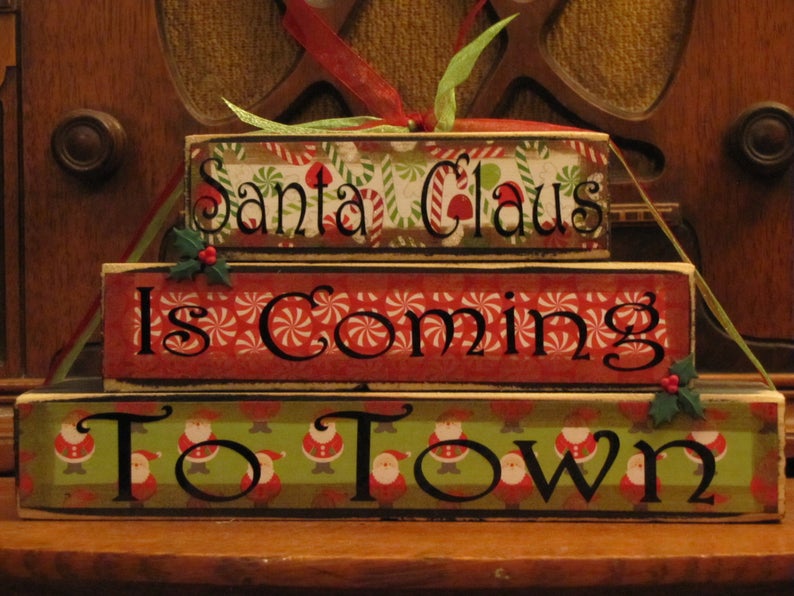 There's something about books that is just so cozy, but especially at Christmas time! Maybe it's the idea of just sitting in a chair by the fire and reading, or thinking about classics like Twas The Night Before Christmas. Whatever it is, you can infuse the magic of books with this Christmas decoration.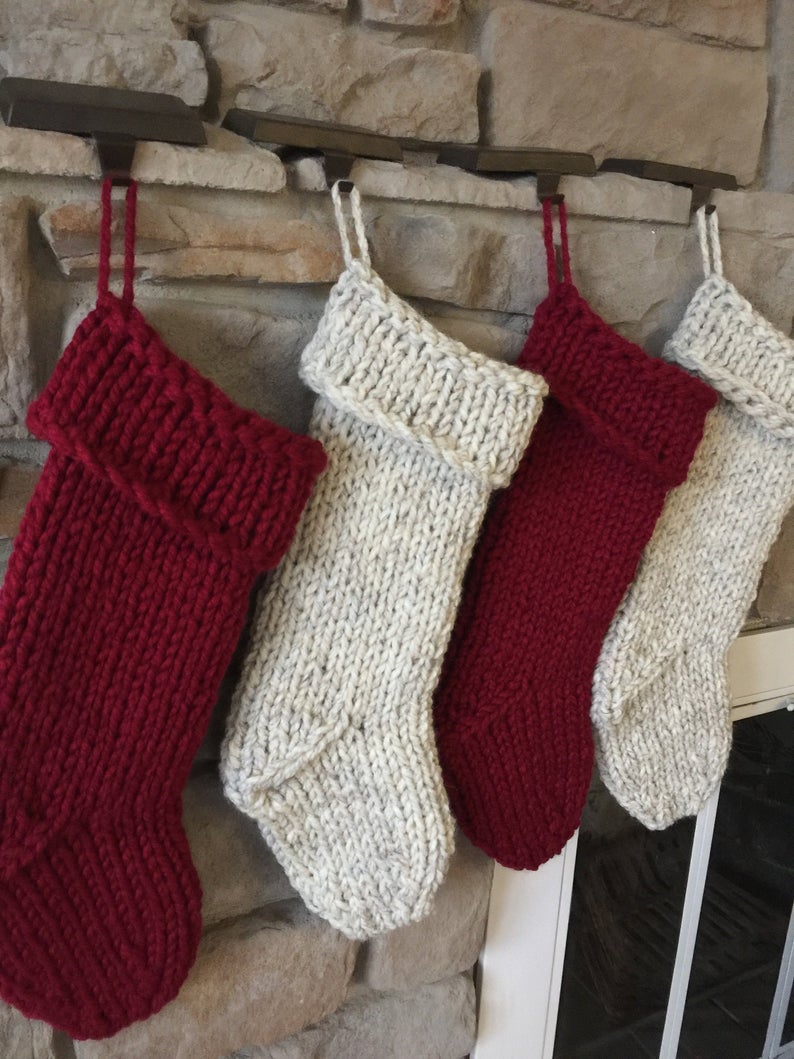 Stockings by the fire are a classic example of a cozy Christmas, and these hand knit chunky ones will warm up your home in an instant. Don't have a fireplace and mantle? Hang them from a banister or find another creative way to make them a part of your decor this year.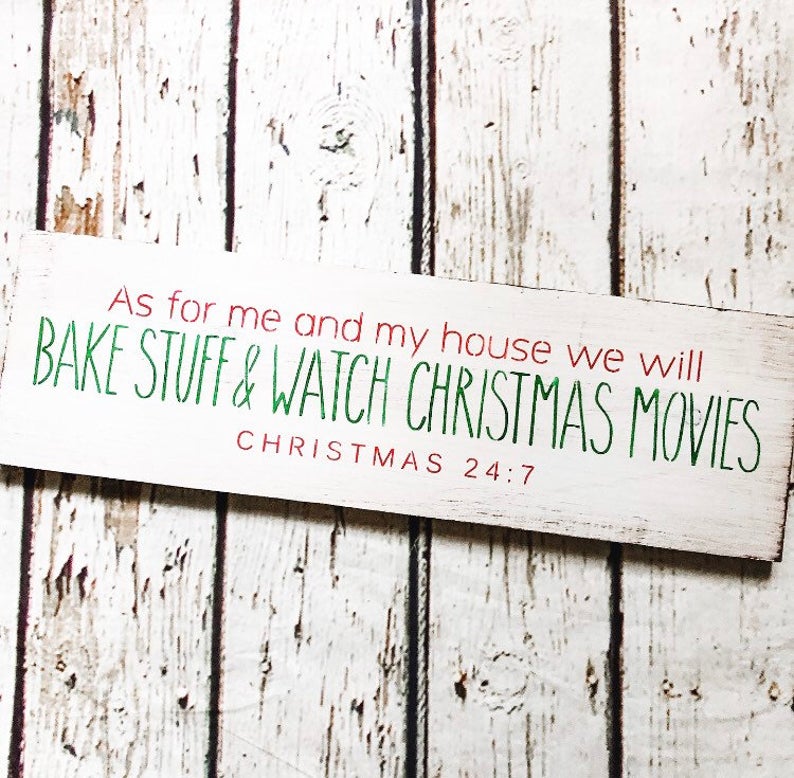 Let everyone in your house know exactly what your priorities are this Christmas season with this adorable sign! Hang it up in the kitchen, the family room, or anywhere it can be seen.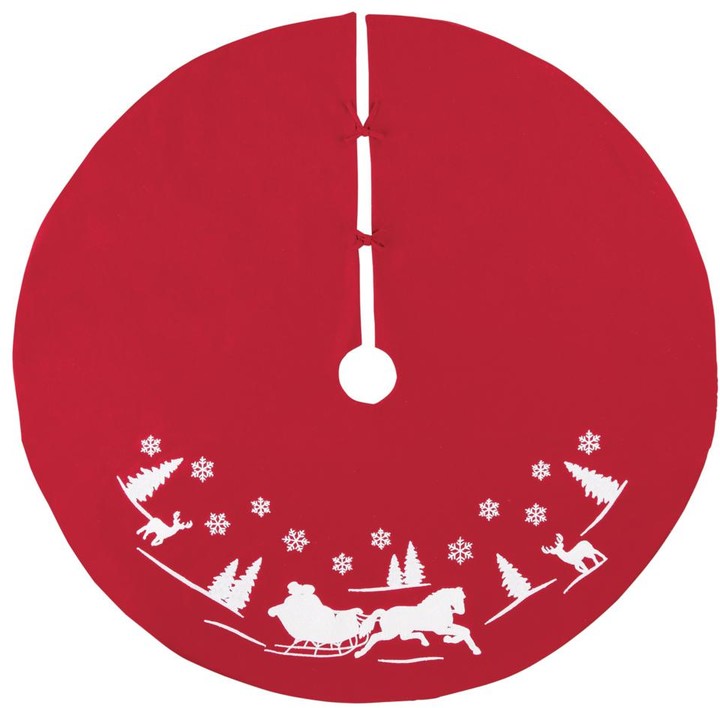 Wrap up the bottom of your Christmas tree with this beautiful red and white tree skirt. The beautiful white stitching of a snow covered mountain and a sleigh being pulled by a horse will have you feeling warm and fuzzy instantly!
2020 Stunning Christmas Trends
Not feeling the "Cozy Christmas" vibe, or looking for something a little different? Keep reading the blog as we unveil 4 more 2020 Christmas Day trends and how you can make them part of your holiday decorating!
When you're ready for part 2, just click here!